4 Jewelry Ideas To Propose Your Girlfriend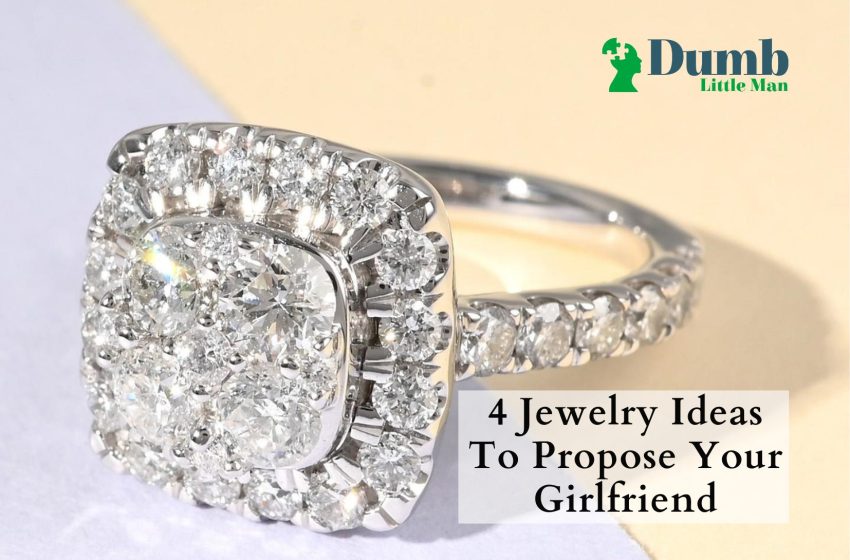 Proposing to your girlfriend might sound like a nervous affair regardless of your experience level. Since nobody may genuinely know what a woman thinks and this makes the proposal even more mysterious. You might think she will like it if you propose with a Diamond or Tanzanite rings, but some women may like simple gestures and cards along with a gold chain and gold jewelry clearance. Different women love different jewelry items; hence you must try to know her taste and preferences a little better before proposing.
Remember that the end goal is to impress her with your intimate knowledge of her desires and wishes and not show off your wealth. Women love it when the person they love guesses what they want even before saying anything. This proves how much you loved the other person and how much you know about the other person, in other words, the 'Emotional Connection'.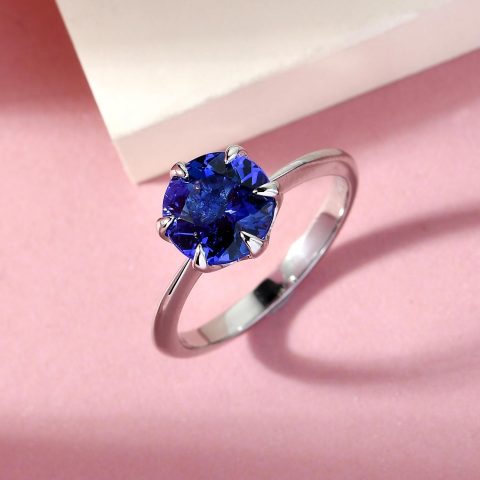 Nothing beats an item of jewelry in the department of 'Emotional Connection.' Jewelry items are the most personal and emotional goods money can buy. Hence you must carefully decide with what jewelry you are going to express your love to that special person.
Here are some ideas for your ready reference:
1. Create Memories
When you want to develop an emotional connection with somebody you must take help of any past good memories. This is because good memories create instant chemistry, which is precisely what is required when proposing to your better half. 
So try to remember if that person mentioned anything related to a particular item of jewelry which she always liked, but circumstances prevented her from buying it, or maybe some jewelry item made her feel happy, and hence she prefers wearing it, or maybe she went to some event with you wearing a necklace and told you this is her favorite necklace, etc. There can be amorous events, you must try and recollect those thoughts.
Jade jewelry items are particularly favored by women of all ages because of their deep contrasting green color. Hence if your favorite person whom you will be proposing also likes Jade jewelry, then you should consider proposing her with a Jade necklace and a pair of Tanzanite earrings. Tanzanite earrings go best with Jade necklaces because of the color matched combination which happens when they are both mixed.
2. Romantic Date
You should try and recreate a nice romantic decorum for the date wherein you will propose. You can set the romantic date night mood by using simple gestures and actions. For example- you can buy simple Silver memento jewelry like lapel pins, small Strontium Titanate tennis bracelets, and others and then surprise them with that. But don't stop there, keep the surprises coming. You should, apart from gifting them a small item of jewelry, take them to their favorite place (not necessarily the most expensive place).
Remember, women don't expect you to go to the Moon and bring it along with you, and neither do they particularly like you throwing around money to buy her expensive gifts. You should buy only those jewelry items and gifts which you can afford and which will be purposeful in her daily life.
3. Pamper Her With Sweet Gestures
Every woman knows the painful affair of maintenance of various jewelry items. Hence jewelry boxes are used to protect jewelry items. A good jewelry box stores jewelry items nicely and also helps in its safe upkeep. You can buy her another jewelry box to help store jewelry items. This is because it is always advisable that people use multiple jewelry boxes so that their jewelry items do not get into friction with each other and remain scratch-free.
4. Handmade Cards
The thought process for a proposal gift matters more than the actual gift. Hence when you are proposing, try to make a hand made card and embed a Tanzanite stud, or other similar earrings, tennis bracelets, etc and then try to surprise her with that. This will solve two purposes.
One is she will be spellbound by this immensely sweet gesture of you making her a hand made card. And two, she will be much happier than the gesture you made and have some other element of surprise, i.e the small item of jewelry embedded.
Conclusion
Buying an item of jewelry for the purpose of proposing to your girlfriend is a noble and sweet gesture, but before you commit to doing this, you must make sure you know her special and unique taste and preferences. This will help you go a long way into making her feel special in your eyes than anything else. 
The whole idea of a proposal of love is to say that you know her very deeply and are willing to accept her in your life regardless of her flaws and hence to celebrate this gesture you are buying her a gift.
Like this Article? Subscribe to Our Feed!
At Dumb Little Man, we strive to provide quality content with accuracy for our readers. We bring you the most up-to-date news and our articles are fact-checked before publishing.