Why Personalized Gifts Matter More As A Married Person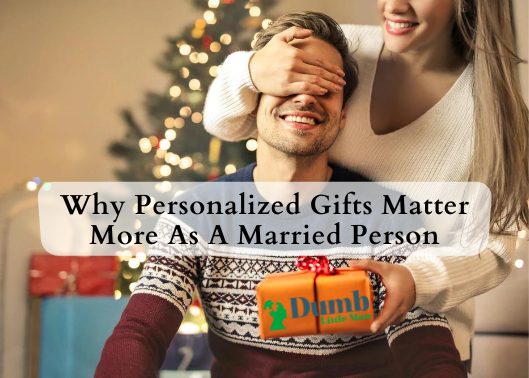 Asking someone to marry you is a scary but exhilarating step in all of our lives. It's a symbolization of the love you have for that person, a commitment to stay by their side through thick and thin, and above all a declaration that you know that person and what you know is enough to spend the rest of your life with them.
Personalized gifts are always an excellent choice for any occasion, but this is even more so the case once you have tied that knot. After all, you know your partner better than anyone, and showing your appreciation for them and their commitment can be perfectly achieved through the right personalized gift.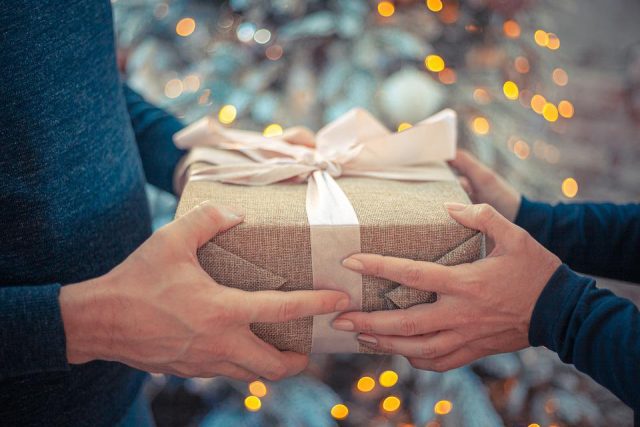 Maintaining a successful marriage is a key skill that takes years to figure out (trust us on this one), but we may just have a way to help you out. In this article, we will be talking about why personalized gifts matter much more as a married person, as well as giving you a few gift ideas that might just do you a world of good. Let's jump straight into it.
Changing Things Up Makes All The Difference
Keeping things fresh in a marriage can be difficult. Whilst it may be one of the most wonderful things in the world, it is no secret that things can seem somewhat uninspired once you get accustomed to the notion. We are all human, at the end of the day, and keeping things spontaneous is a challenge for all of us when we fall into a routine. 
Changing things up every now and then is perhaps the perfect antidote to this all-too-common issue, and it can help you to keep that spark blazing for years on end. If you are coming up to an important event, be it a birthday, Christmas, or an anniversary, then it's time to think outside of the box and refrain from going down the box of chocolates/flower route. This is a mundane cop-out, and although you SO might react with surprise and delight at being handed yet another bouquet of flowers that neither of you knows the name of, it is most probably tinted with disappointment that there wasn't just a little more thought put into it.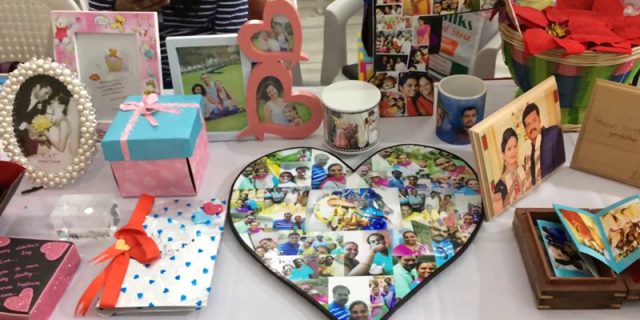 Going for something personalized to them is bound to cause the opposite effect. Make sure to sit down, surf the web, and really think about what it is your partner might like. Find something that can celebrate your time together and give an indication of all the adventures that are yet to come. 
There is a near endless list of choices. Whether it be online photo books, personalized pillows, or some kind of special keepsake – the route you take is down to you. As long as you take the time to get something that your SO will love, you cannot go wrong. This is especially important with marriage, as, after a certain time of being together, you will gain an almost inhuman level of insight into exactly what your partner is going to get you.
A Way To Truly Express Your Feelings 
There are a ton of reasons why personalised gifts are amazing, but perhaps the one that is the most prominent when it comes to married couples is that it allows you to truly express your feelings for one another. 
Not all of us are big talkers. There are, of course, a few Shakespearean types who can write a sonnet on exactly what it is that makes them care for their SO, but they are in the vast minority. Most of us are pretty terrible at putting things into words, and whilst a personalized gift may not be able to capture this to its fullest extent, it can certainly help.
Say it is a photo book, for instance. You can surf through your social media and collect all the best moments from the last few years you have spent together. This will not only be a wonderful thing to look back at, but it will also show your partner how much you care and appreciate the memories you have shared together. After all, instead of going for something generic, you have instead spent the time to pick out every one of those memories and make them something you both can touch. That will mean a lot to any partner who has the same dedication to you.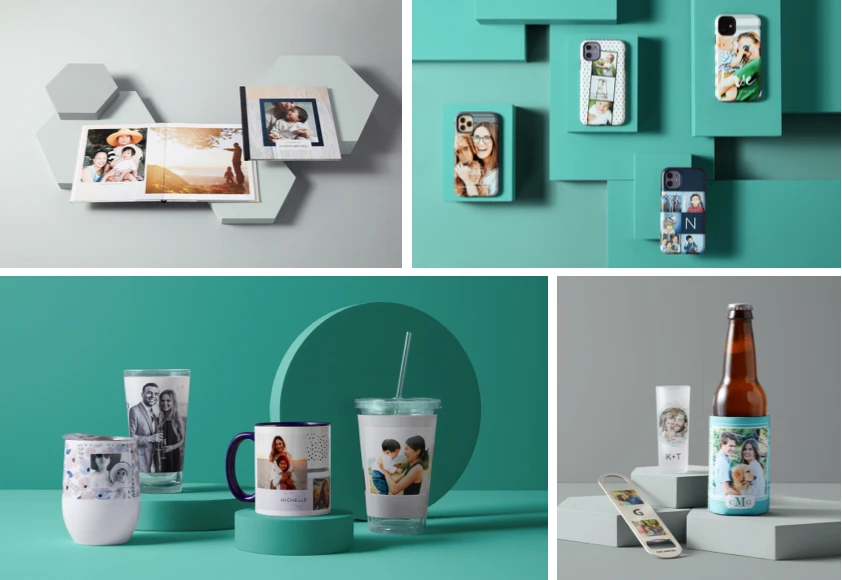 Telling your spouse just how much you care about them from time to time is essential for keeping a healthy marriage, and at a certain point, even if you are great with words, sometimes they are not enough. Personalized gifts can be the perfect avenue to truly express your love, and if you choose to go down this route, we have no doubt that your SO will be over the moon.
At the end of the day, it is easy to see why personalized gifts are so important in this day and age. Marriage is a beautiful but tricky business, and keeping your partner surprised and feeling loved is the only way to keep that spark alive and thriving. We hope we have been able to give you a much better idea as to why personalized gifts are so important. Don't just throw away the advice in this article; put it to good use and you will be more than rewarded.
Personalized gifts truly are the crème de la crème when it comes to presents, and if you are truly looking to show your SO how much you love them, then this would be the way to go. Good luck.
Like this Article? Subscribe to Our Feed!
At Dumb Little Man, we strive to provide quality content with accuracy for our readers. We bring you the most up-to-date news and our articles are fact-checked before publishing.