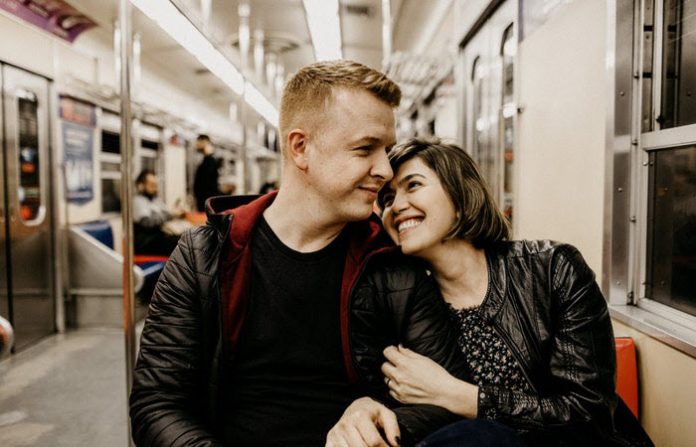 Nothing is better than finding the person you're meant to be with for the rest of your life.
Once you find your soulmate, you make it your life's mission to make them the happiest they can be.
The more you get to know your partner, the easier it will be to find out what makes them happy. They may desire words of affirmation, spending quality time together or reaping the benefits of romance and intimacy.
Whether you've been together for months or years, there are five staples of a relationship that are sure to make your soulmate happy.
Keep reading to find out how to make your partner happy.
In a world bombarded by attention-grabbing devices, the most precious thing you can do to make your spouse happy is to give them quality time to spend together.
A study conducted by Facebook showed that since the rise of social media, face to face interactions have lessened even between partners. Don't let this be the case for you and your spouse. Put down your phone while you're with your partner and show them how important they are to you.
It should go without saying that your undivided attention should also be given in your sex life. Yet, with one in 10 couples admitting to checking their phones during sex, we figured we'd say it anyway.
Physical intimacy is a time for connecting with your partner, not connecting on social media.
Spending a date night together one or more times each month has also been shown to make partners feel special and appreciated in a marriage.
See Also: 6 Hobbies For Couples That Can Strengthen Your Relationship
2
Maintain Physical Intimacy
Romance and intimacy boost relationship satisfaction.
As cited in one study, couples who have sex regularly are the ones having a higher likelihood of verbalizing their love for one another.
This is no surprise, as research done by the National Marriage Project shows that couples today expect more from their marriage than ever.
Referred to as "soul-mate" marriages, partners are looking for high levels of communication, intimacy, and personal fulfillment.
One sure-fire piece of love advice for making your partner feel happy is by taking care of their needs in the bedroom.
Research indicates there are many benefits to being regularly intimate with your spouse. Such benefits include:
Sexual activity is good for your health
Reduces stress
Activates the brains reward system
Partners more likely to stay faithful
Sexual satisfaction predicted heightened emotional intimacy in couples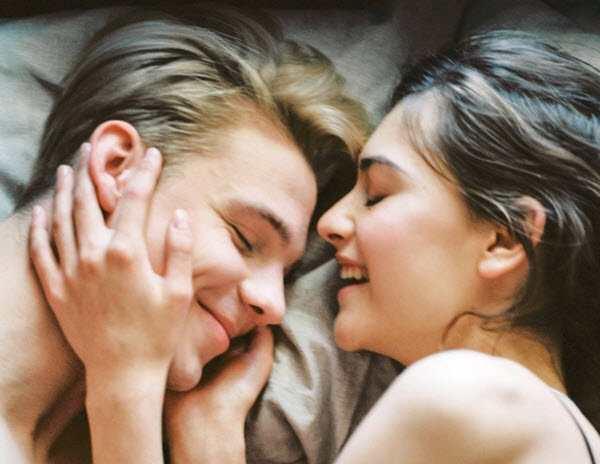 Love advice for making your spouse happier shows that you should be working on your friendship just as much as your sex life. Why? Part of building up your emotional connection involves strengthening your marital friendship.
Not only are couples happier when they have a close friendship, but research reveals marriages grow stronger when couples actually share the same group of friends.
Emotional intimacy is one of the biggest factors in relationship satisfaction.
In a study conducted on the female orgasm, results showed that along with good sexual technique, having a strong emotional connection played a large part in a woman's ability to climax.
Boost romance and intimacy by talking regularly with your spouse. Make them laugh, share your goals and hopes for the future, and make your conversations meaningful and fun.
One of the best pieces of love advice you can follow for making your sweetheart happy is to learn to communicate with them.
Knowing how to communicate with your partner will help you develop a deeper bond. It's how you will get to know each other better and learn about each other's dreams, goals, and fears. Not to mention, healthy communication helps your spouse to feel heard and appreciated.
Listening is a large part of communication.
Know when to speak and when to hear your partner out. This is especially helpful when you're in a disagreement. Listening calmly and patiently will help resolve conflict quicker and may prevent misunderstandings from snowballing out of control.
Another important part of communication is having empathy for your partner. When you have empathy for your partner, you will be able to relate to them and connect to their emotions. This is important for resolving any issues you're having. It's also good to have empathy.
Developing empathy means setting aside your own agenda so you can understand your spouse's feelings. Become aware of what your partner's needs are and then take the necessary action to resolve the issue at hand.
Having empathy for your partner will also help you during conflict resolution. When your spouse sees that you see their point of view, they will be calmer and less likely to get defensive.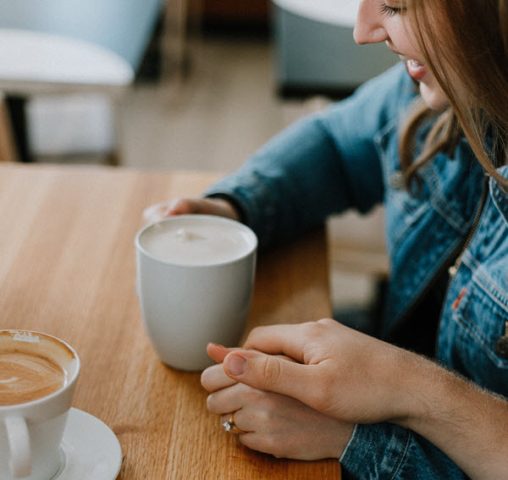 Grand romantic gestures are classic for a reason, but true lasting romance and intimacy blossom when couples remember to do the little things.
You can make your partner happy by doing everyday things like:
Open the door for your spouse.
Laugh together, as doing so can make a couple happier and more satisfied in the relationship.
Be appreciative of one another. Studies show that gratitude boosts marital happiness.
Bring your spouse a coffee/tea in the morning.
Help out around the house.
Say please and thank you.
These gestures may be small, but doing them regularly will help your partner feel loved and appreciated in your everyday life.
See Also: 3 Ways To Inject More Humor Into Your Relationship
Building romance and intimacy in marriage is one of the most satisfying, exciting things you can do to strengthen your relationship. The most precious thing you can give your spouse is your time and undivided attention. Spoil them with your affection and work on communication. These essential skills will lead you to a happy, healthy marriage.
Like this Article? Subscribe to Our Feed!
Sylvia Smith loves to share insights on how couples can revitalize their love lives in and out of the bedroom. As a writer at Marriage.com, she is a big believer in living consciously and encourages couples to adopt this principle in their lives too. By taking purposeful and a whole-hearted action, Sylvia feels that every couple can transform their relationship into a happier, healthier one.