3 Ways To Inject More Humor Into Your Relationship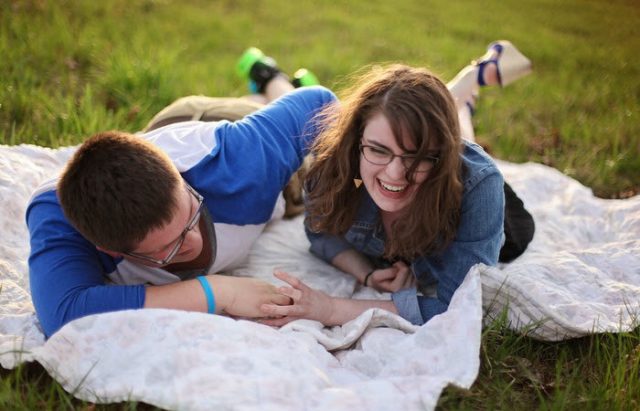 As soon as you stop laughing with your significant other, you're pretty much guaranteed to find yourself on the miserable road to relationship hell.
The person you were once so enamored with will start to take on the look of a hairless cat that's been left out in the sun for too long. You'll hear the cell block doors slam shut on your relationship as you look forward to a dim future with your crusty ball and chain.
And one day, you'll gratefully fling your carcass into the earthy arms of an early grave.
Ok, we've taken a dark turn here. Let's go back to the actual issue.
The real question is, how can you keep things fun and new? Let's move on to the humorous portion of this article and explore a few ways to bring the laughter back to your relationship.
Why Laughter is Good for Your Relationship
In addition to the fun and happy moments that laughter provides, there are also some scientific reasons why humor is great for your relationship.
According to a study performed by the University of North Carolina, couples who laughed together reported better quality of relationship with feelings of closeness and support that stemmed from it.
Some of the findings include:
While women laughed more often, men's laughter was found to be more contagious.

The female's reciprocation of laughter had a positive effect on the men.

The longer the laughter continued, the greater the men's rating of satisfaction, commitment and passion toward their partners.
Laughter makes us feel better, both physically and emotionally. This is likely to make us nicer to our partners. When you laugh more often, you'll typically become less defensive, more spontaneous and you'll have less inhibitions. In other words, your interactions can become much more upbeat and positive. You'll end up enjoying each other's company to a greater extent.
So, how can you tap into the benefits of laughter and use them to improve and maintain the quality of your relationship? Check out these three relationship humor tips you can actually use.
Going Back to Your Early Years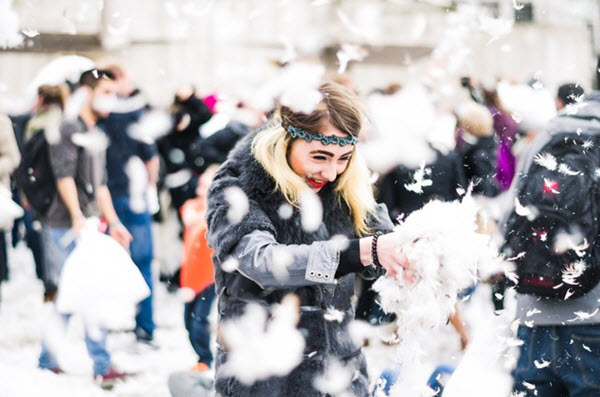 What is your favorite childhood memory? Which places do you remember playing and laughing in when you were growing up?
If you know your partner well enough, it's likely that you've heard about a few of their fond childhood memories. Taking the time to revisit the places or reenact the events together can be a fantastic way to tap into happy moments.
Sneaking off to the park and swinging together under the moonlight, watching an old treasured movie while you're curled up together or dancing like nobody's watching are just a few ways to bring back the magic of youth.
The Spontaneous Trick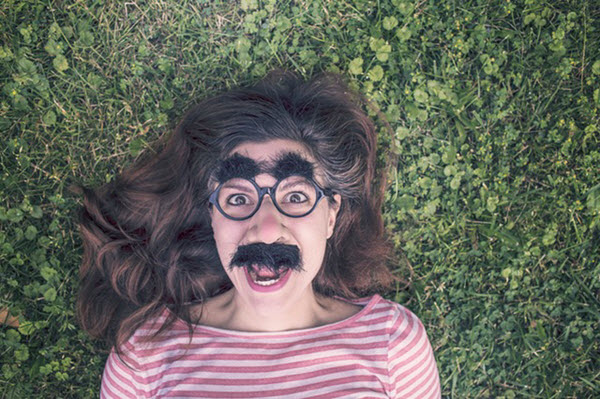 Some of the best fun is often the result of spontaneous choices.
Breaking away from the old routine might not be easy, but it's a great way to bring more fun into your relationship. Some things you may want to try include:
Taking an unplanned trip

Trying something new together

Switching up the sexual routine

Saying yes to unexpected opportunities
Whether you are laughing at the ridiculous positions you find yourself in while taking that yoga class for the first time or find yourselves lost in a small town with a suspicious looking clown on the side of the road, you're guaranteed to create some interesting memories when you make an effort to be more spontaneous.
A Good Old Fashioned Gag
This tactic is powerful, but it's often neglected.
Most of us can probably remember the last time we picked up some flowers or a thoughtful trinket for our partner. Don't get me wrong, it's a nice gesture. But, how often do you bring home a great gag gift?
Bringing the laughter back into your relationship will probably take less time than you think when you implement a few of these relationship humor tips. Give them a shot today and experience the joy that comes with a good belly laugh.  
Are there any other techniques that you've used to amp up the humor between you and your partner? We'd love to hear about them in the comments section below.
See Also: Five Traits Women Want In A Partner