16 Vital Steps On How To Make Him Love You Again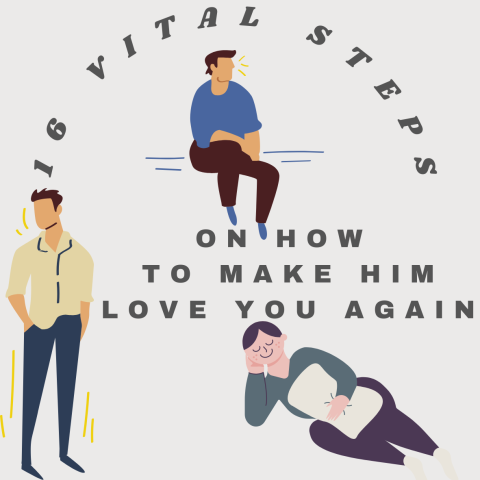 Do you want to know how to make him fall in love with you again? If he used to love you so much but now the love seems disappeared, you can get it back easily.
The love of a man is so important in a woman's life to enjoy a good and healthy relationship to your fullest.  Therefore, let's reignite that spark and know how to make him love you again with just 16 vital steps.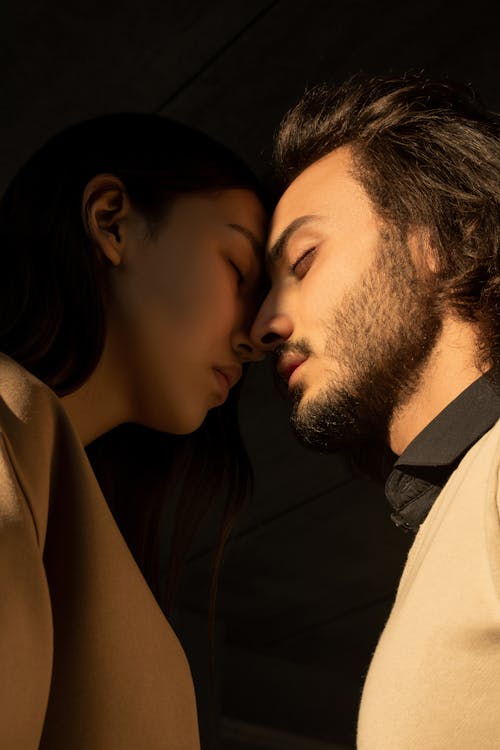 👣 16 steps to reignite the spark and how to make him love you again 👣
To reignite the spark of love in your man again for you, here are the 16 result-proven steps!
1. Stop arguing about every little thing
The first step in making him love you again is to stop arguing with him on every minor or major issue. No matter whether he is the one who starts the fighting conversation, you should be the one to stop offensive arguments.
When a woman keeps arguing with a man, he starts to get irritated with her. Your constant arguments can make him lose the feelings of love for you.
Instead of loving you, he would start to keep a distance from you so that he can avoid arguments. Therefore, it is crucial to stop engaging in negative arguments all the time.
However, you can make this relationship stronger by engaging in constructive conversation. Spend time with each other by talking about favorite topics while avoiding those that can lead to offensive arguments.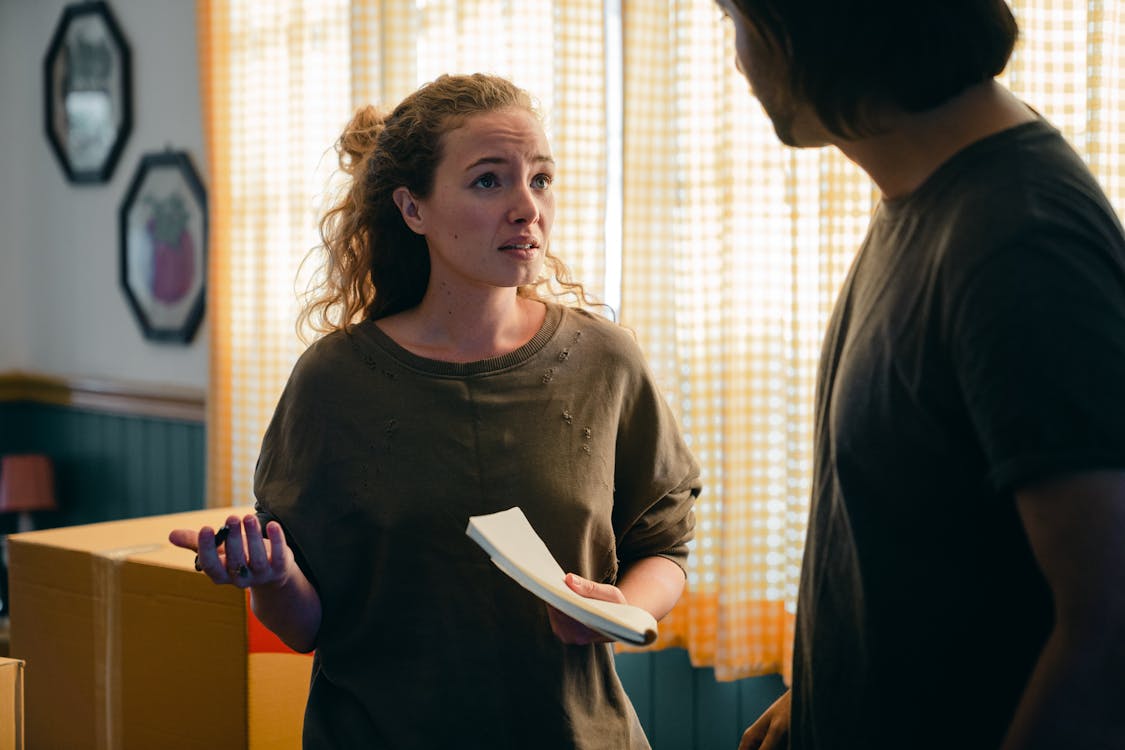 2. Don't make him feel disvalued
Another important piece of advice is to never make him feel disvalued. When you pay no attention to him or criticize him on multiple things, he would start developing negative feelings for you.
The very thing to remember in this love journey is that all a man wants from a woman is respect and value. You must feel valued while spending time with him.
For example, suppose that both of you enjoy coffee in a coffee shop. There, some other friends join you and start teasing you by making fun of him. At that time, it is your responsibility to make him feel valued and stop others right away!
A confident woman is one who knows how to make others value his man. However, the man should also respect and value his woman in return. It's important to understand that mutual respect is the key to any long-run relationship.
3. Avoid doing things that annoy him
If you are involved in those things that are annoying him, you can't make him fall in love with you. When you want him to love you, you shouldn't focus only on your own life.
Instead, loving someone's means to change yourself according to his likes and dislikes. If you want his love, you have to quit all those things that annoy him or provoke his anger.
For example, suppose that he is a person who doesn't like quiet dinner. So, you must talk to him during having dinner instead of keeping using your cell phone or being quiet. You must talk about several things that make your dinner date memorable and special for both of you.
Proven Dating Courses that works like a charm:
| Website | Dating Courses | Description |
| --- | --- | --- |
| | The Tao of Badass | 7 Simple scientific tricks to have any woman you want |
| | How To Find The Man Of Your Dreams | Attract the Man of Your Dreams -- and Receive a Marriage Proposal in 12 Months or Less |
| | Text Chemistry | Learn a special kind of text message that you can send a man right now that will unlock a hidden, ravenous desire for you. |
| | The Devotion System | Learn how to avoid making these attraction-killing errors and reveal a powerful set of words I call a "Devotion Sequence" that make a man lust uncontrollably for you (even if he says he's not interested). |
Similarly, if he annoys you when you watch your favorite TV shows with him, you must sport watching them with him. Instead, you can enjoy his favorite shows with him when both of you are together.
However, you can watch your favorite stuff on TV when you are alone. In this way, you should learn to manage things that make your relationship stronger and make him fall in love with you.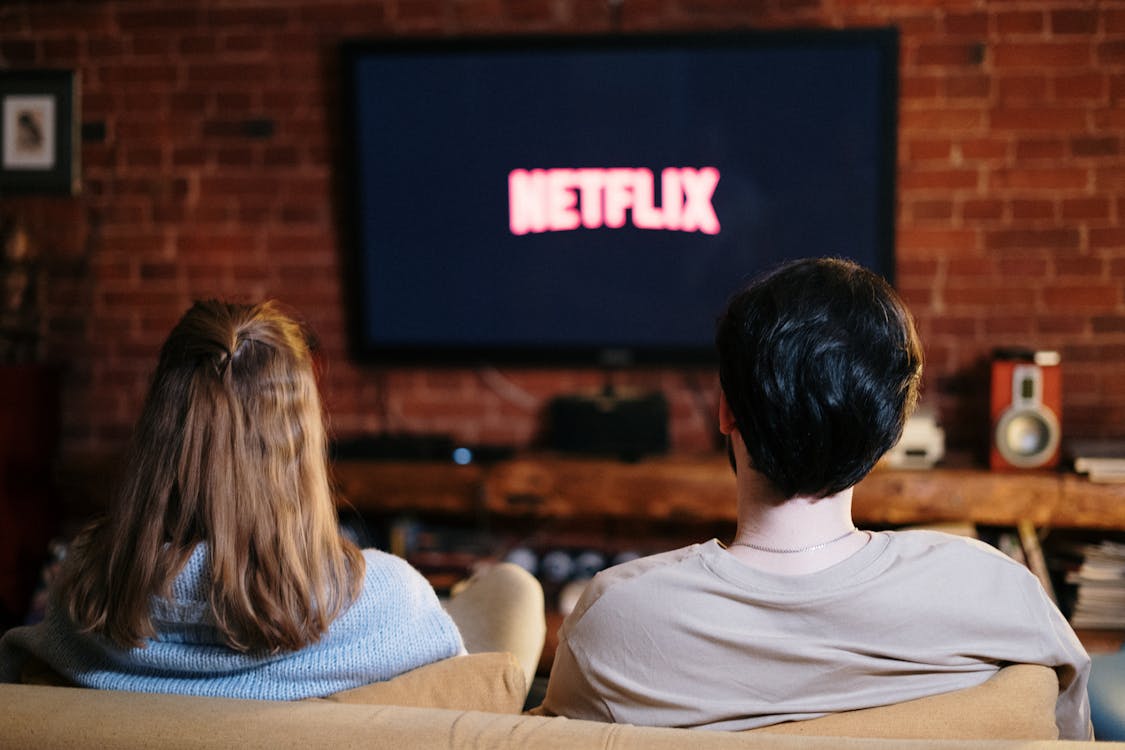 4. Do what makes him happy
You must know what makes him happy or what makes him angry. A guy falls in love with a woman when she does exactly what he wants.
Instead of focusing on your own stuff, find out what he wants you to do.
Suppose that you are used to getting up late in the morning but he wants you to wake up early and have breakfast with him, you should do it. You should wake up early for him to enjoy breakfast together before he leaves for the office.
These little actions would boost your love in his heart and he'll love all over again.
On the contrary, if you ignore what makes him happy and only focus on your desires, he'll start ignoring you too. As a result, you will see that his love is fading for you with every passing day.
To avoid such a situation, start putting effort into your relationship and do what pleases him the most.
Learn what every man is secretly obsessed with. It's Something He CRAVES. More than love, more than money, even more than sex. To know more, WATCH THIS VIDEO!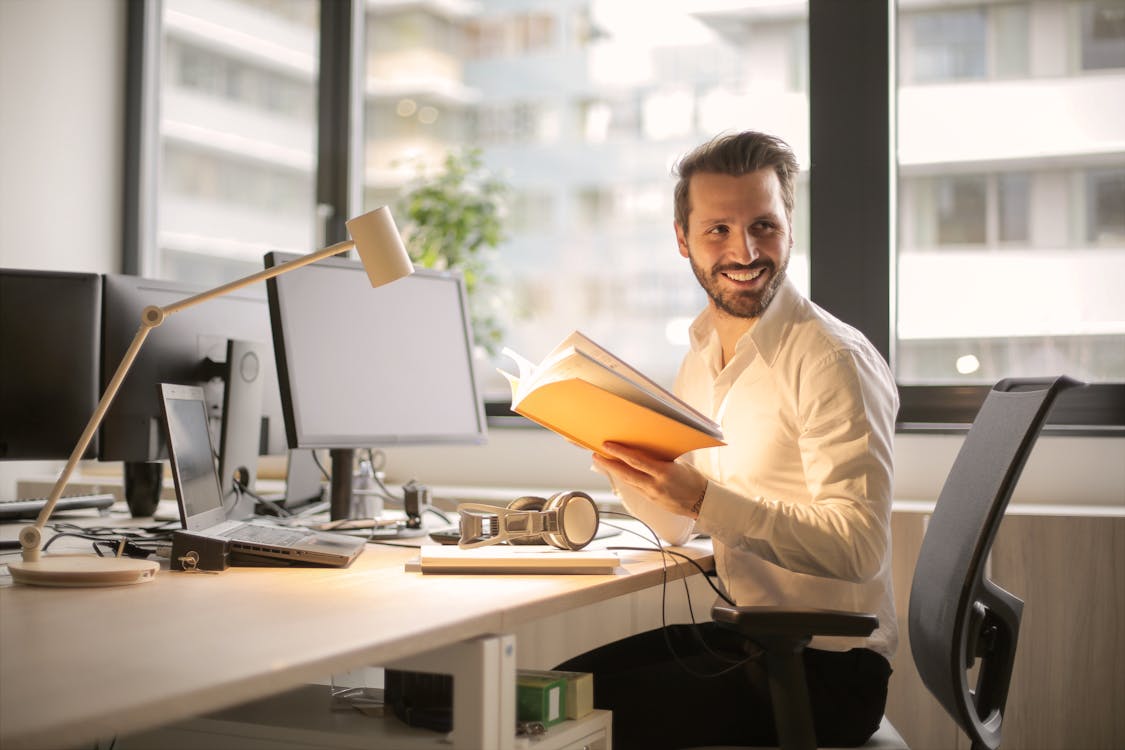 5. Focus on the things that once made him love you
A person falls in love with a woman due to some special reasons and every woman knows those reasons.
You must also try to recall why did this guy fall in love with you? Once you know about it, then figure out if you are still the same or not?
The most common reason why love vanishes between partners is that they change after a certain time. If you are not the same person with whom he falls in love once, you can't make him love this new version of you.
Over the course of life, people change, and it's normal. However, don't let those things change in you that made him love you.
For example, if he loves your long hair, you short not opt for a bob cut. Similarly, you should not stop using makeup if he loves you in makeup.
The simple rule to make him love you again is to revive all those things in you that once made him love you.
6. Don't compromise on your appearance
Similarly, don't compromise on your appearance in any way.
All women dress up nicely and get ready properly during the initial meetings with a guy. However, they lose this spirit of presenting a good appearance to their partner after a certain time has passed.
If you are also one of those women, stop making this mistake if you want your partner to love you.
If he loves your sexy appearance, you must try to maintain it. Similarly, if he loves you in the proper dress code, you must go for it most of the time. If he loves you in bikinis or shorts, you must wear them when he is around.
The point is that you have to represent the appearance that took his heart once. To take a fresh start and to see your romance alive, never compromise on your appearance.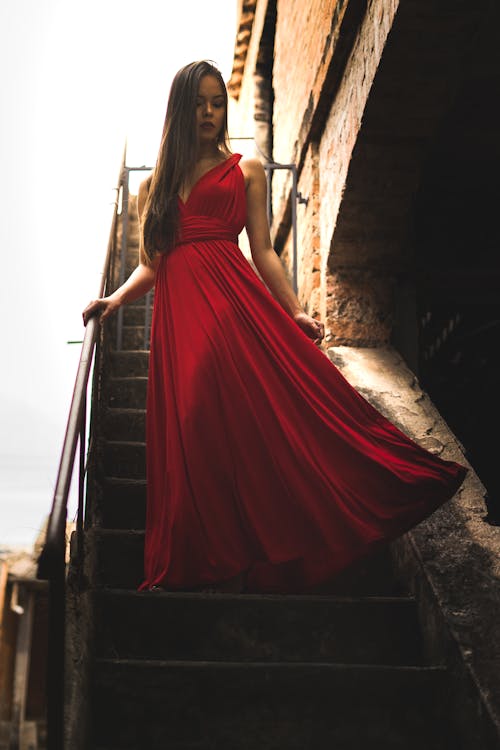 7. Don't forget to call him by his name
At many times, we set the love nicknames for our partners and get addicted to those names. There comes a time when we even start calling our partner by his own name.
According to psychologists, this is one of those things that take your partner away from you.
Calling with nicknames is a good thing but don't forget to call him by his actual name at times. It is a human psyche that whenever someone calls us by our name, it catches our attention and makes us feel good.
Therefore, make sure that you also call him by his name. Especially, you must call his name whenever there is a serious conversation.
As a result, you will notice that he'll start paying greater attention to you and stay engaged with whatever you say.
However, you may also call him with sweet and lovely nicknames at times because men love it too.
8. Make him feel as if he is a hero
Ask yourself if you make him feel like a hero or not? If you do, it would bring so many pleasant changes to your relationship. If you do not, you would fail to make him fall in love with you again.
Many women ask how to make a guy feel like a hero. If you are also confused about it, keep in mind the following things.
Make sure to admire him in everything he does. Don't criticize him again and again but tell him that he is doing a great job.
Tell him that he inspires you in so many ways. Give him positive examples of the things in which he has really inspired you the most.
Express your love to him just like you did when you built a new relationship with him. Expressing love is very important to revive the love in the heart of your partner.
Lookup for article helpful in making him feel like a hero. Research and read books on it and try out those steps in your real life.
9. Tell him that he meant the world to you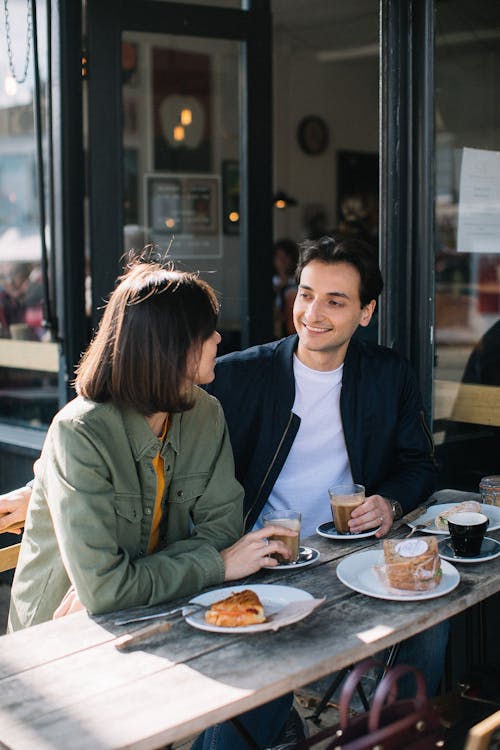 If you don't tell him that how important he is for you, you may not get him to love you again. In contrast, he'll fall in love with you when you tell him that he meant the world to you.
To make him realize this, don't only use the words. Instead, make sure you also use your actions and behaviors that speak your love to him.
For example, wait for him at the dinner even if he is late. Not every day, but most of the time, you must tell him that you have been waiting for him at dinner.
At the same time, you must also arrange surprises for him to let him know that how important he is in your life. Buy gifts for him or give him roses to show your love to him.
All of these things would make him fall in love with you again and ultimately it will make your relationship work.
10. Avoid fighting
Men fall in love with those women who always play their part in avoiding the fights. It should not be a big deal for you if you really want him back.
Instead of engaging in fights, you must talk positively and control situations that lead to fights. When you see that there is a chance of a fight, you must change the situation by loving him more.
For example, you must start the love or care conversation because all men love hearing it. No matter how bad a mood other person has, his heart will meltdown when his potential partner would love/care for him.
In addition, the men feel appreciated when their women love and care for them. Regardless of the situation, the two potential partners must make each other feel comfortable by avoiding fights.
Although it is hard at times but keep in mind that your patience can do more good to your relationships than the fights.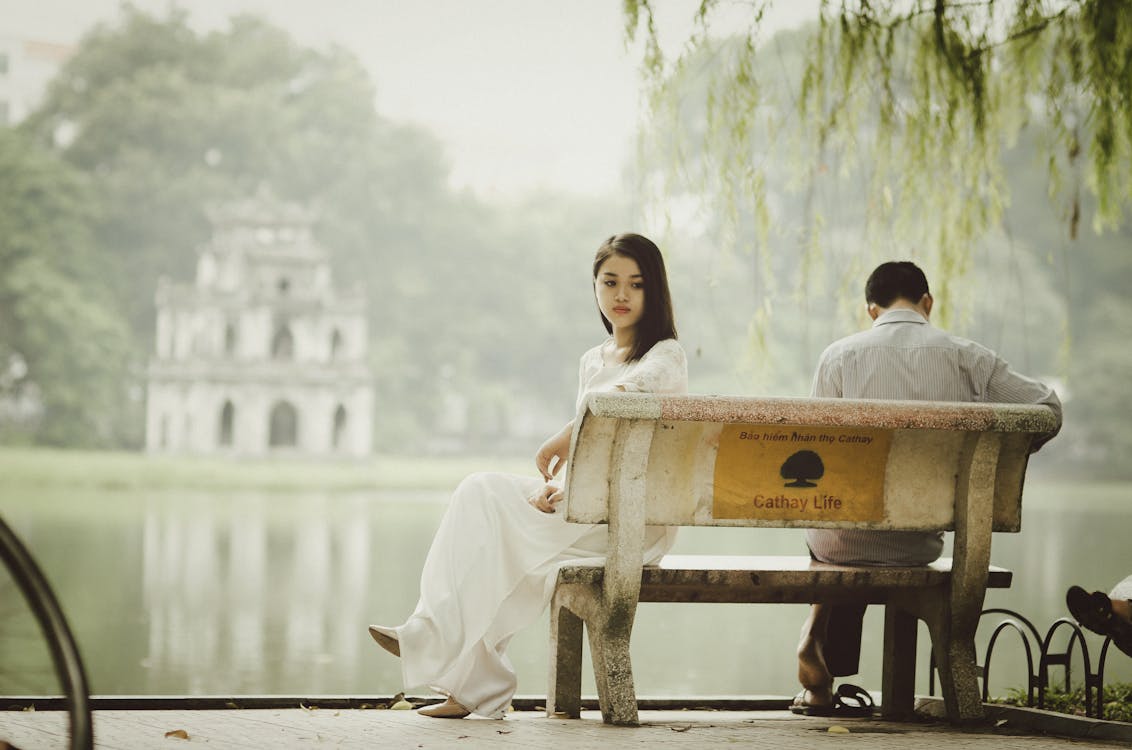 11. Don't hurt him or avoid letting him down
Another common and worst mistake that many women do is that they start to hurt or let down their men. Keep in mind that it is the worst act that may lead him to hate you.
Therefore, you must realize that your words and actions can ruin your relationship if they are humiliating. No one likes to be insulted by the one from whom he has high expectations.
Even if you keep hurting or insulting a child, he would start to keep a distance from you. Then how could you expect a man to love you if you keep on hurting him?
Therefore, avoid engaging in anything that lets him down in any way. For example, if he fails to achieve a milestone in life, don't tell him that other men could have achieved it easily.
Instead, console him and say supporting and motivating words that don't let him lose his courage. Be the strength that he needs to achieve greater milestones in his life.
It is not only important for him but for you as well because your future belongs to him too. Therefore, take care of such little things and keep evaluating your words and actions.
12. pay deep attention to all his words
Just recall your first date when you wave a magic wand to make him fall in love with you by paying deep attention to his words.
To make him love you again, you have to be the same woman who also shows the highest concern for what his partner is saying.
Most women start to ignore what their men are saying to them at times and it ultimately ruins their relationship. Therefore, you shouldn't do this mistake but listen to him attentively whenever he is talking to you.
When he is not around you, you can carry on doing your own thing but be with him mentally and physically when he is near.
An important piece of advice here is to fulfill whatever he asks you for. For example, if he asks to have casual sex, you must attentively respond to it in a positive way, even if the answer is, No.
Similarly, if he wants an honest answer with eye contact, go for it to show that you are paying full attention to him.
13. Put more charm into your sex life
When you started dating, did you plan anything special for your honeymoon phase? If so, interpret your memory lane and fulfill his sexual desire as per your previous plans.
Don't change right after engaging in a relationship with him but make him pleasantly surprised in your sex life.
It's important to pay serious attention to your sex life because this is what can greatly affect your love relationship. If he loves engaging in sex with you, he would for sure love you in all other matters.
Therefore, try to do things that revive his love and attention for you. The good news is that you may follow any good youtube channel of relationship advice to see how to bring charm in your life to make him love you.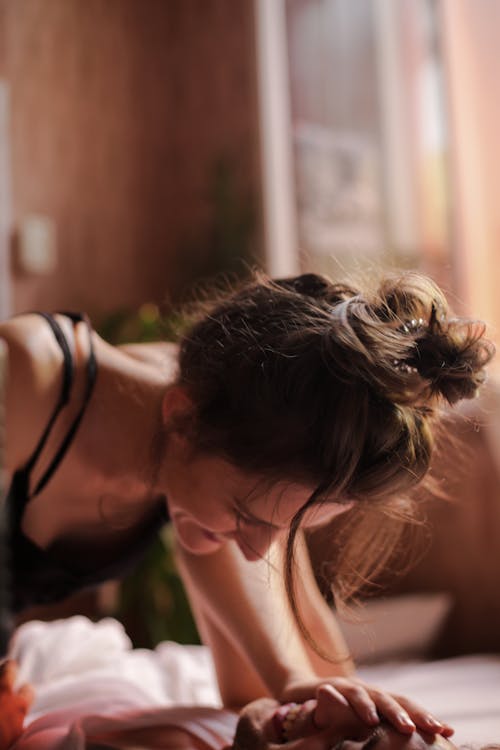 14. Tell him that other's idealize you
A surprising fact is that men usually idealize a woman to whom other guys are more attracted. This concept is based on the element of creating a little jealousy to ignite the spark in him.
When you will tell him stories about how others idealize you, he will feel proud of you. No matter if he doesn't express it on your face, but it would boost your worth in his heart.
When you create the element of jealousy while still care for him, you would see speedy results. With only a little more effort, you will make him fall in love with you again.
15. Don't talk about your ex-boyfriend if you had any
Another mistake that many women make is that they praise their ex-boyfriend or new boyfriend in front of them. They do so to hurt him or to let him down that brings the worst changes to the relationship.
Even if it is a major fight, you should never talk anything about your ex-girlfriend/boyfriend because this is wrong.
In healthy and long-lasting relationships, even fights are respectful and within limits. They don't involve humiliation and hurting acts/words.
So, let's start fresh to revive this relationship and to make him fall in love with you.
16. Recall old memories to assure he'll fall in love with you
Recalling old memories is one of the best tactics to get him to fall head over heels in love with you. Therefore, take him back into the past where there were no fights and no complaints but just pure emotions of love and care.
Make him remember the good moments that both of you have spent together with each other. Discuss the time when both of you met for the first time and cherish those moments together again.
Not only this but also make plans to visit those old places where both of you had spent memorable time. Believe me that revisiting those places would bring a dramatic change in him and he will instantly fall in love with you.
The past emotions and feelings of love associated with those places would reignite your love in his heart again. He would desperately wish to live all those moments again with you when life was too good.
To do so, he would start to treat you with love as he used to do in the past. In this way, he would again come closer to you by just recalling cherishable old memories with him.
❣️ Ways to make a man miss you and get him to want to be with you again ❣️
Do you want to make your man miss you, want you, or be with you again? If so, must try the following fantastic ways to see the instant results!
➮ Treat him like a hero
No man can love you if you make him feel low or bad. Instead, every guy loves to be treated like a hero and feel appreciated.
You can easily arouse the feeling of hero in your partner by following some simple tips.
For example, you must appreciate him whenever he dresses up. Instead of criticizing what does he wear or it doesn't look good on you, you must pass supportive compliments.
You can say that your dress sense is very impressive or you look so handsome in this dress, etc.
Similarly, you should never criticize him for his point of view on something. Instead, you must support his arguments and make him realize that he is right and you value his every single word.
Through these ways, you would make him love you all over again while winning his heart. As a result, he would also start missing you whenever you were not with him.
➮ Take care of him like a child
Do you take care of him like a child? Do you know that every man loves to be treated like a child because he loves when his woman takes care of him more than anything?
In treating him like a child, don't be bossy because it will make things worst. You have to give more importance to what he says or wants from you. In doing so, you must take care of his meals and other needs.
For example, if he wants to eat something special but doesn't want to dine out, you must prepare that thing at home. If you can't, you should order his favorite food at home and make him feel great by serving it to him.
In the same way, you must know how does he is feeling at a time. If he is feeling sick and tired, you should offer him a cup of warm milk with honey or anything to make him feel better. By doing these simple things for him just like a woman does for her kids, you can make him fall in love with you. He will get addicted to you and keep on missing you so much when you're away.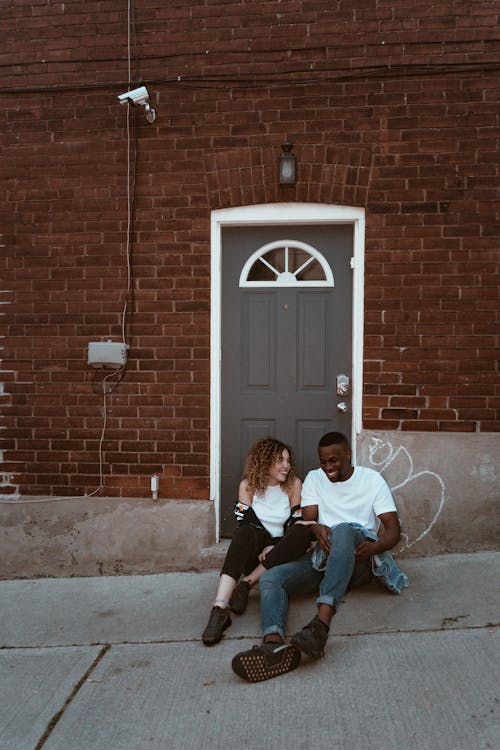 ➮ Never fight or hurt him
Another important way to assure that he falls in love with you again is to never fight with him or never hurt him. Men hate it when their women hurt them or fight them unnecessarily.
Even if there is a good reason for the fight, you should still try to avoid it. It is important because your partner would never listen to you or never understand you when he is in a bad mood.
Let some time pass and talk to him on that matter in a polite and loving tone. If he is in a good mood at that time, he would for sure listen and understand what you asking for. Otherwise, starting fighting on spot would only make things worst without ending up with any positive results.
In the same way, don't start fighting with him in front of his/her friends or never make fun of him. These things would take him away from you and he will not love you anymore.
Therefore, you must have to learn how to avoid a fight and hurting conversations. Once you learn this tactic, you will see him falling in love with you with all his heart. He will get back to you when he sees that you don't fight or hurt him in any way.
➮ Buy him gifts and arrange surprises
Men love it when their women buy gifts or arrange surprises for them. It is not because they can't afford to buy things or so, but it is because gifts and surprises are a way to express love for your partner.
He will fall in love with you and get back to you when you keep on arranging little surprises for him. For example, you may throw a little birthday party for him and invite all his friends. Don't tell him about this plan but keep this party a surprise for him. It would make him so happy that he would start loving you again.
Similarly, you can also buy him his favorite t-shirt or dress and gift him. He would love it for sure and start to realize how much you love him. In return, he would also develop the same feelings for you too and start missing you so badly whenever he thinks about these gifts and surprises.
Many have found the one they Love through these popular dating sites! Create an account with the one that best fits you Today! (Don't leave your love life for tomorrow)
Website
Dating Site(s)
Description
eHarmony
A Trusted Online dating site for singles.
Sugardaddie
A dating site for attractive single women and successful men who have financial security and confidence.
be2 is one of the leading names in the online dating space with extreme brand recognition and a high quality user base of singles looking for that special someone. Promote through superb demographically targeted and themed landing pages.
C-Date is the leading casual dating site for those who beside their career want to live their passionate fantasies with someone who shares the same spirit. It is a fantastic and well-established casual dating offer, which works on both male and female audiences.
Singles50 is one of the world's leading dating agencies for single women and men over the age of 50. We help you find the right partner for a fulfilling, long-term relationship. Our objective is to show that love can happen at any age!
Academic Singles (Mobile)

Academic Singles (Desktop)


Academic Singles is one of the leading platforms for singles with higher education in the search for love. We are specialized in connecting single men and women, taking their affinity into account. Our objective is to help you find your perfect match!
➮ Make him feel the most comfortable with you!
A guy misses and gets back to a woman who makes him feel so comfortable over the course of life. Not only in one thing but you must make him feel at home in everything.
Suppose that both of you are talking about a topic in front of your mutual friends and he doesn't have so much knowledge about that topic. Instead of making him uncomfortable due to lack of knowledge, you must make him feel comfortable by talking on his behalf.
Similarly, you shouldn't make a guy feel weird while shopping with him or having dinner at a five-star restaurant. Instead, you must make him feel comfortable with you no matter what the issue is or what the situation is.
Even if he made a mistake at any place, you shouldn't let the feeling of embarrassment occupy his heart and mind. Instead, you should make him feel easy as nothing bad has happened and be his support.
These things would make him miss you so much whenever you wouldn't be with him at any place. To assure his comfort zone, he would get back to you and would never leave you again.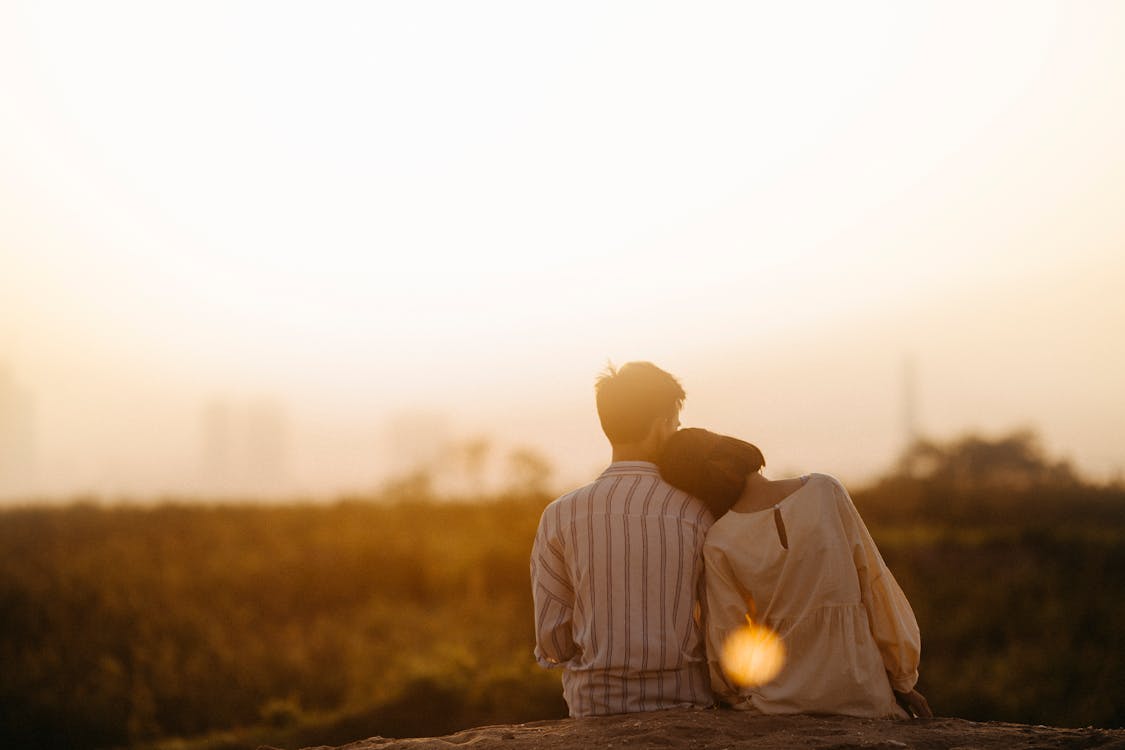 🔅 Different phases of a relationship 🔅
As many of you have no idea, the word "Relationship" has so many phases in it. You may be at one phase of this relationship and need help to achieve the next stage.
To do so, you must first learn the phase of the relationship and see which phase you are in. Only then you can make efforts to move into the next phase of it for a better future. Here are the following different phases of it.
➸ Merge
This is the first phase of a relationship where the two people first merge into the relationship. In this phase, the relationship is just born and the two people behave desperately to come closer to each other.
Both of them feel as if they won't live without each other and start planning to spend life together.
They are passing through the flood of emotions, feelings, and romance and only see the good side of each other. To keep their romance alive and long-lasting, they make lots of promises to each other.
If you are in this phase of a relationship, you must enjoy it but in a wise way. You must try to control the flood of your emotions for a person to whom you don't have a complete idea. Sit back for a while and see if he really fits with you or not. You can take a step back at this stage easily without any regrets.
➸ Doubt/Denial
The next phase is doubt and denial. This is the phase where we start seeing the bad side of our partner. At this stage, people start to figure out the differences between them and their partners.
As a result, a guy or a woman may go into doubt about keeping this relationship. He may start questioning himself if he should proceed with this relationship or not.
Upon not deciding what he should do, a person would desire to disappear. He becomes so confused that he wants to run away from the situation.
The things that felt so beautiful and positive in another person, now start looking so offensive and bad. When you reach this phase of a relationship, you must plan to manage all the conflicts wisely.
The best way is to first evaluate the things that lead you to this denial phase. Then see if he is wrong or you are wrong. After that, talk to him about things that are bothering you so much to make a better decision that you won't regret later on.
If you find no way to come out of this doubt phase, don't be shy to take professional advice or advice from any of your loyal best friends.
➸ Disillusionment
Disillusionment is the phase when a person starts feeling as if his love journey has reached an end. In this phase, all of your doubts become so clear and obvious and you would want to silently move apart from all the mess.
When this phase comes in a relationship, a person may feel that he is better alone and doesn't need a partner. He gets so much frustrated by all the issues and problems that he expects nothing good from this relationship anymore.
If this point comes in your relationship, it is crucial to sit back and analyze everything. Instead of getting mad at yourself in a closed room, go to your partner. Sit with him and talk about all the things that are worsening this relationship.
Talk about the issues that are unacceptable or find better solutions. Keep in mind that communication is the key to every issue. You can't reach a better solution if you stop talking to your partner and hide somewhere.
➸ Ultimate Decision
You have seen the good days and you have faced the worst days in your relationship, now is the time to make an ultimate decision.
Don't rush to make a final decision about this relationship without following the suggestions given in the third phase. Make sure to sit with your partner and talk about everything that is making you upset.
If both of you are willing to find solutions for your issues and want to make this relationship work, don't go for the breakup.
You must give him at least one chance if he is also interested in making things better. However, you must choose breakup if the other one doesn't pay any heed to your concerns. You are free to make a final decision of your choice in either case.
➸ Pure Love
The final phase of a relationship is pure love. When both of you have suffered through so much and still play your part to save this relationship, pure love begins.
At this phase, both of you are well aware of the good and bad sides of each other. At the same time, both of you know how to make each other happy and how to overcome your negative sides. Both of you also know what promises you have made to each other to go in the long run.
After all of this, both of you would come to a point where there is more understanding between you and your partner. At this stage, he would start to love you so much and you too fall in love with him with a pure heart.
In fact, this is the most beautiful stage of a relationship where two people become soulmates and their love is in the purest and deepest form for each other!
💌 Tips on how to make your man fall deeply 💌
If you want to make your guy fall deeply in love with you, you must try these tips!
⫸ Say to him "I Love You" every day
To make him fall in love with you deeply, always remember to say "I love you" to him numerous times a day. He must know how much you love him and how intense your love him.
By hearing your love reminders, again and again, his brain would ultimately start processes love thoughts for you in return. Expressing love play a crucial role to make him fall in love with you.
Therefore, must express your love whenever possible. For example, say to him I love you before sleep at night, or when you wake up in the morning. You must also it to him when he does something special for you, etc.
⫸ Adore him by words
You should also try to adore him by your words if you want to make him fall in love with you. It is the nature of humans that they love it when someone's adore them. Especially, if this appreciation is from a person who claims to love them, it plays a big role.
To make him fall in love with you, you must tell your guy that you love and adore him so much. Appreciate him for numerous things such as how beautifully he dress up every day.
You may also adore him for his everyday choices. For example, you must adore him whenever he buys anything for himself or for you.
Get some tips on what are the texting formulas so you can simply "plug and play" the details of your relationship without any thinking or having to be "creative." WATCH THIS VIDEO NOW!
⫸ Please him by actions
Not only by words, but you should also please him by your actions. First of all, you must figure out which actions make him happy and which do not.
For example, see if he seems okay when you keep busy on your mobile when he is around. If he dislikes it, you should minimize the use of the mobile phone in front of him.
Similarly, you must find out if he wants you to make direct eye contact while talking to him or not? If he likes so, make sure to look into his eyes whenever he is talking to you.
Another example is to find out if he likes it when you hang out with your friends. If he doesn't like it, you shouldn't make plans with your friends all the time but give maximum time to him.
These little actions would make him fall in deep love with you and fill up your life with fun and happiness.
⫸ Take care of his needs and wants
Don't ignore what he wants or needs from you. A guy loves a woman when she takes care of his needs and wants. Therefore, you must pay serious attention to all his needs, wants, and desires.
It's okay if you can't fulfill all his needs but you can at least accompany him in planning to fulfill those needs. For example, suppose that he has lost his mobile phone and doesn't have enough money to buy the same one at that time.
If you are also not in a position to buy him the same new cellphone, you should at least console him or suggest better options.
In this way, he would realize that you are concerned for all his needs/wants and he ultimately starts loving you so much.
⫸ Get ready for him
No guy likes an ugly woman but all men love those women who dress up nicely and attractively.
Now, look at yourself and see if you are dressing up to inspire him or not paying attention to how you look? Without dressing up to cheer him up, you can't make him fall in deep love with you.
Therefore, it is essential to get ready for him whenever and wherever possible. While getting ready for him, make sure to consider his preferences for you.
If he doesn't like you being naked or wear short dresses, don't choose them to wear. Similarly, if he wants to you wear a particular dress code, you must frequently wear it to make him happy. By doing this, you would be giving clear love signals to him that would reignite your love in his heart.
😲 How to set or make a surprise date 😲
If you are planning to make or set a date with him, you must read the following important points first. They will help you in successfully making/setting a memorable surprising date without any issues!
▶ Must check his availability
The first and the foremost important thing to look into is to check if he is available on that day or not. There are chances that he may not be in town or may have to attend a meeting when you planned a surprising date.
To avoid things getting messed up, you must check his availability first. To do so, don't ask him directly and clearly that if he is available on that day for a date. Instead, ask him wisely but indirectly if he will be available on that day/time.
If he will be there, then move to the next step.
▶ Check if he has a hectic day
Also, it is also important to see if he has a hectic day or busy day at your surprised date or not. A guy won't enjoy any date if he is over-tired and lacks any energy after a hectic day.
For a surprising date, you must choose a day when there is less workload on him. The weekends are usually the best ones for this purpose. However, you must inquire him about his routine in a casual tone without letting him guess the surprising date.
▶ Consider his interests
Whenever you choose to arrange a surprising date, make sure to consider his interests too. A guy won't enjoy a surprising date if there is nothing that appeals to him.
For example, if he loves to eat Chinese food and hates fast food, you shouldn't choose fast food on the date.
In the same way, if he loves decorative items and roses on a dinner date, your surprised date must also include those items.
▶ Choose the right venue
Choosing the right venue is also very important to make your surprised date a hit. A venue must be the one that he loves and where he can enjoy the date to his fullest.
For example, if he likes to have dinner/lunch at a peaceful place, you couldn't choose a crowded place for the date.
Similarly, if he prefers open area seating or cafes, you shouldn't arrange a date in a closed restaurant.
▶ Pick up the right dress
On a surprising date, you must fully appeal to him in every possible way. Don't wear the dresses that he dislikes or don't wear anything that makes him offensive.
For example, if he doesn't like too much makeup, you should try a lighter and simpler look to inspire him in his favorite dress.
Keep in mind that you won't make your date successful if you don't follow these 5 important points.
💟 Things need to pay attention for a long term relationship 💟
For a long-lasting relationship, here are the following things that need your attention.
❣ Both of the partners must understand each other's differences and still support each other in every matter.
❣ Never criticize your partner. A man fall in love with you if you never criticizes him.
❣ Avoid involving in harsh arguments that only hurt one another.
❣ Spend quality time with each other, express your love, and bring fun and joy to your journey.
❣ Help each other in achieving different milestones without demanding anything in return
✹ Signs of an unhealthy relationship? ✹
Here are the following signs of an unhealthy relationship.
➨ Possessiveness
When two people are so much possessive about each other, they fail to go in the long run. It is mandatory to give the necessary personal space to each other without inquiring him/her about everything. Otherwise, their lives become like hell that leads to unhealthy relationships.
➨ Jealousy
When a guy can not digest the achievements and happiness of his partner, he promotes unhealthy relationships. To enjoy long-lasting and healthy relationships, it is important that both of you eliminate the element of jealousy from your lives.
➨ Lack of trust
When there is a lack of trust in your memory lane, it would never let both of you enjoy each other's companionship.
Trust is the key to happy and healthy relationships. Without trusting each other, you can't build long-term relationships. Therefore, both of you should learn to trust and allow each other to enjoy their own personal space.
However, if you find your partner dating others, don't trust such a man because he may betray you one day. Therefore, you must keep your eyes open while trusting your man and this is mandatory to assure healthy relationships.
➨ Belittling
Belittling is also one of the signs of unhealthy relationships. No one has the right to belittle another one for any reason.
Instead, respect for each other is the building block of healthy and pure relationships. He'll love you the most if you make him feel great instead of making him feel devalued or disrespectful.
➨ Manipulation
Just like belittling one another is not a good sign, manipulation is also the worst thing that makes relationships unhealthy and unproductive.
None of you should manipulate each other in any way. Instead, you must talk to your man in a respectful and loving tone if you want him to do anything for you. There are higher chances that he would listen to you and do what you want with a happy face and pure smile.
In contrast, manipulation only provokes anger and hatred in relationships and makes them unhealthy. Such types of unhealthy relationships don't go in the long run but break within a short time.
💞 Can someone fall back in love with you? 💞
Yes, someone can easily fall back in love with you if you choose the right tactics to bring him to this point. You would be surprised to know that more than half of the relationships lose charm at some stage in life. However, they get back to the healthier ones if two people know who to stay committed to each other.
If you also want to make someone fall in love with you again, must read the 16 amazing steps discussed in this article. Every one of these steps would play its part to bring him back to your life forever.
Wondering what every man's Secret Obsession? WATCH THIS VIDEO NOW!
Like this Article? Subscribe to Our Feed!
Ruth is a life coach who specialises in finance, relationships and career development. Outside work, she loves writing novels and guides for personal development.