30 Tips On How To Get Your Ex-Girlfriend Back- Be The Man! Win Her Back!
Are you in a situation where you had a wonderful relationship with your girlfriend and then suddenly the worst happened? You guys broke up. And now you feel nothing but pain?
All those memories, all those moments, all the love that was there suddenly lost its magic, and you find yourself alone?
You both went separate ways, things didn't work out for a reason and time just went by slowly and gradually. Now, you think about whether you should let her go or win her back in your life.
Whether your girlfriend left you or you left her first, that's not the real issue. Misunderstandings can be on both sides. You can't play the blame game in a relationship.
You loved a woman with all your heart, and now she is gone. That's what matters. Love. Maybe you had a huge fight, or just patience ran out on both ends.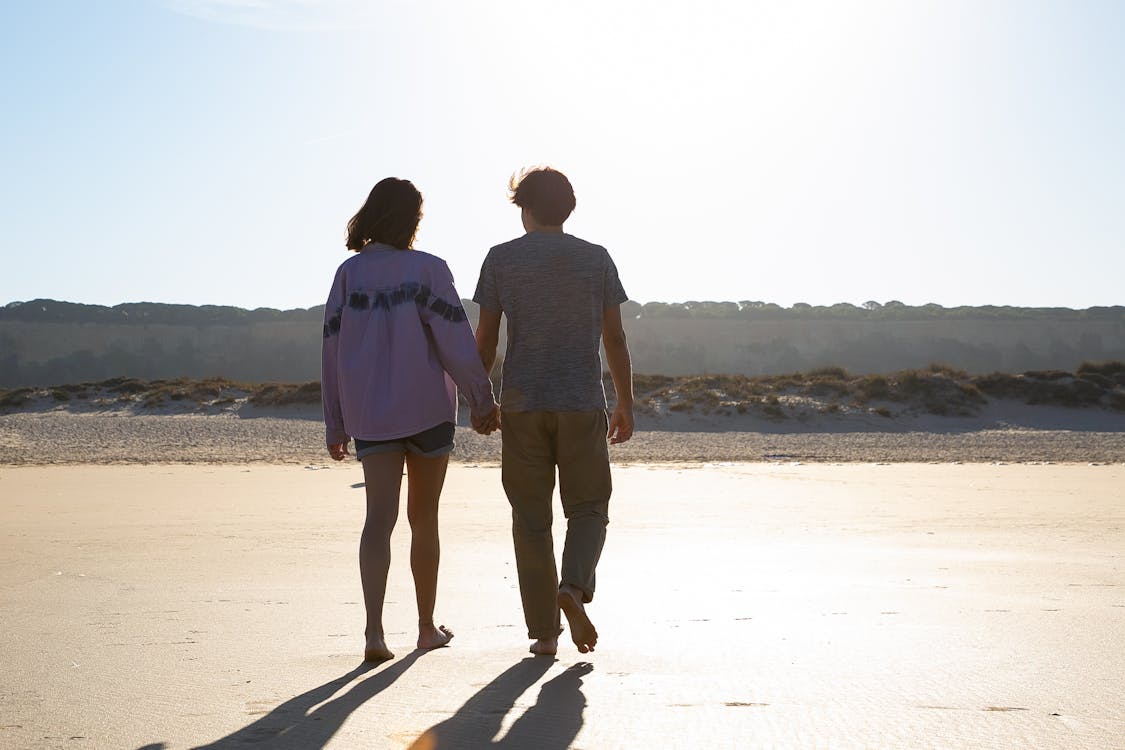 Now, after the storm, you are thinking about your ex-girlfriend and asking yourself, "Can I win her back?" or telling yourself "I want my girlfriend back!"
The thought of making everything better now is just not leaving your mind. All you think about is your girlfriend and how to make her feel your true intentions and feelings.
You want to mend things now, and you want her again. You want to contact her somehow and talk about how much your relationship with her meant to you.
These are all everyday thoughts whenever you have a breakup with a woman you love. It's hard. It isn't easy. You might feel just the worst kind of feeling when you break up and fall apart.
All you think about is how much you want your girlfriend again in your life. And how to get my ex-girlfriend in my life again. You go about finding ways on how to get her back. You search for more and more answers because the feelings inside you won't go away until you finally get her back in your life again.
You may want to talk with her. Probably the easiest way would be to see her on social apps. But what if she is dating a new guy already? What if she is dating someone better than you? What if she has a found a better person than you?
The initiation after a breakup is always the most challenging part. Your heart is aching, and your thoughts are all jumbled up.
You try to act like it's all fine and well, but in reality, it's just causing you an immense amount of pain. But the thought of losing her forever always gives you the courage to not let that happen.
You never want to let go of the beautiful relationship you once had with her and now winning her back is the main point of your life.
But where to start in the first place? You are just a guy with feelings who want to get his girlfriend back.
If you don't know where to start, then don't worry, I got your back. I will guide you on how to get your ex-girlfriend back.
I will share with you 30 tips on how to get your ex-girlfriend back. I will go into detail about each tip and discuss it thoroughly so you can understand much better.
We have many tips to explain that will benefit you, so make sure you read through all of them. Hopefully, you will find that one answer you have been searching for about getting your ex-girlfriend back.
So, without further ado, let's get started then, shall we?
💫 Here are the 30 Tips On How To Get Your Ex-Girlfriend Back 💫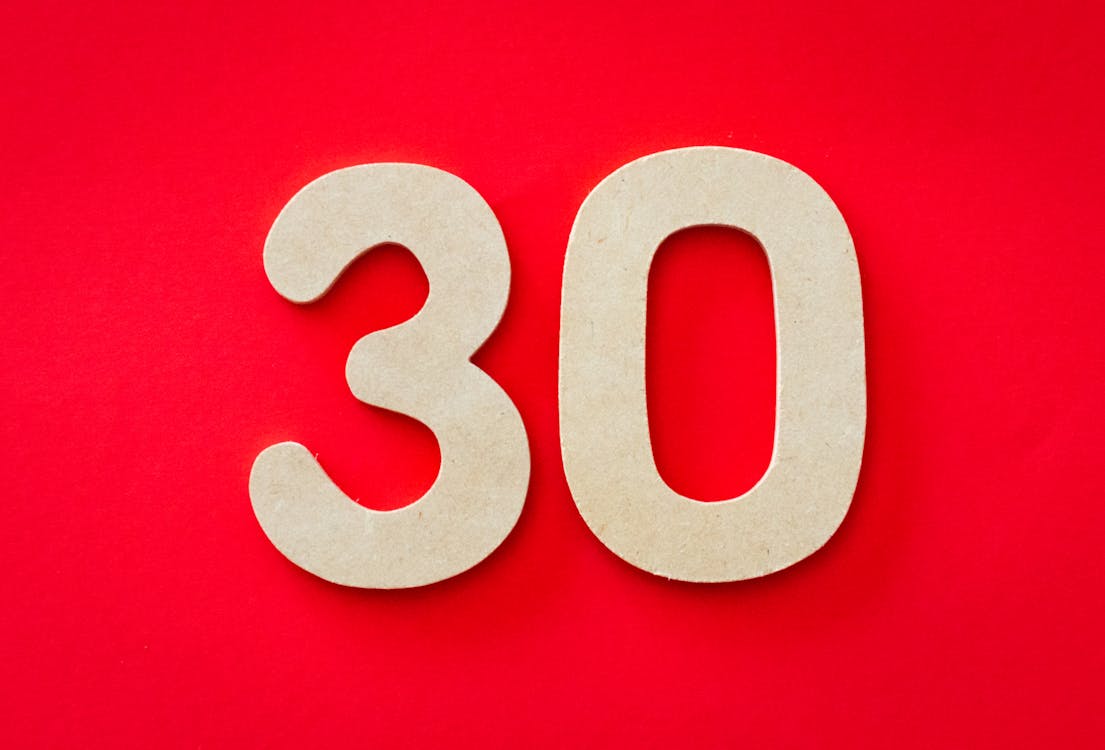 1. Fix the root cause of the problem
When you are in a relationship with a woman, you spend time with her. You make memories with her. You love her with all your heart.
When you are dating her, you talk about everything with her. You text messages and call her cute names like a baby girl, angel, babe, etc.
It's the most fantastic feeling to have a woman in your life that understands you and loves spending time with you. Call you her boyfriend and could do things to make you happy.
But in a relationship, there are ups and downs too. Whether you are a guy or a girl, sometimes we have no idea what we say or do that might hurt someone else. Words carry energy. There is a saying.
" A physical wound will hurt just for some time. A wound caused by words lasts a lifetime."
Misunderstandings happen all the time when you are in a relationship with someone. It's our job to maintain trust and keep the relationship in balance. But, there comes a time when we lose our patience and make decisions based on our feelings like anger, resentment, and hate for the situation.
In a moment, we lose everything just because we couldn't understand our partner well and thus. Everything starts to crumble away right in front of us when we calm down.
So, when time passes by, and you come to your senses, the woman that you loved is gone, and now you are asking yourself, "What went wrong?" then clearly you haven't identified the root cause of the problem.
How to get your ex-girlfriend back? It's simple. Find the cause that made you guys break up and fix it. What went wrong? Where it went wrong? Was it your fault? Was it hers? Was it a trust issue? What was the fight or misunderstanding about?
Sit down, relax, have peace of mind, and start identifying problems. After identifying, let her know clearly and calmly that it was all just a big misunderstanding.
We should work on it, not go our separate ways when things get sour. We build a relationship, not break it apart.
If you have such a mentality then, the chances of getting your ex-girlfriend back are pretty high. It was all a huge mistake in the first place. So why lose love over something that you can identify and fix?
2. Send her a text message
After a breakup and some time, sending her a text message might be the easiest way to make contact again.
Getting your ex-girlfriend back just by sending a text message is possible because it can bring back feelings that might still hinder her heart.
Try sending her a small, sweet, lovely message about your time together. Something that you both have fond memories of.
If she replies positively, then you know she still hasn't forgotten you completely. Maybe, she wants to win you back as well. Who knows.
Women are very emotional by nature. And they take a lot of time after the breakup to think about dating another guy. Because you already gave her so many good memories, it's hard to let go of that.
Maybe when you were not there for quite some time, her feelings for you might have gotten even stronger now.
What if she is waiting for your text messages? or waiting for you to make contact with her?
Women often do that to guys, and it's a potent tool that they have at hand. But if you take a lot of time and don't try to win back her heart so soon.
She might have moved on and found another guy for dating. If that's the case, then getting your ex back is impossible.
3. Don't be impatient
Getting back together in a relationship with your ex-girlfriend or ex-boyfriend requires time. It would be best if you talked about things before you considered whether you should start dating again or not. If someone wants you back in their life, they will be patient and think about a long-term fix, not just for the time being.
There should be a mutual attraction first before you start to act like just like how it was before. Before getting into a relationship, most women and men are friends first.
That's pretty common when you are dating someone because you feel that connection with them before considering them to be your partner first.
That attraction comes into contact with both of you when you start your new relationship. You value her while she values you.
After a breakup, things are different, and you should not act like her boyfriend so soon again. Or talk about something you did when you were in a relationship with her.
You have to take things slowly. Be patient with her and give time to heal the wounds that once caused the relationship to break in the first place.
Show her that you are giving your 100% to get her back and want to get back that relationship that once was the best thing that happened to you guys. You could be a little bit patient with that, can't you?
Spending time with her as just friends might make her want you back for the long term this time. That's the main point. Be her long-term boyfriend whom she can depend on and introduce to her friends and family.
Chances of getting your ex-girlfriend's trust and love again will be high when you are patient. Just don't rush. Trust time and bring her back. Ignite that attraction again by talking with her. Share text messages with her after a casual meeting, and then you can find the answer to how to get your ex-girlfriend back by just being patient.
4. Call to win your ex-girlfriend back
Guys can get their ex-girlfriends back from many different scenarios. One of them is by simply calling them. Yes, just calling her might win back the love that you lost. But it's not that easy as it sounds.
When guys break a relationship with a woman, they often delete their numbers from their phones. Maybe his girlfriend dumped him, and he could not bear the thought at that point where he was just in an emotional phase.
Deleting her number might have been hard, and he had no way to make contact with her somehow. That's where social apps help us.
When we are in a relationship with someone or look for a new relationship, nowadays, we are always asking for social app contact. So, if you have deleted her number, then don't worry. There might be other ways to make contact as well.
You can always message her on social apps and chat again. That's what we discussed earlier but if you have successfully re-establish to talk with her, then calling her comes right after that.
You can create that attraction again with the woman you are trying to get again. How? By asking her out to her favorite restaurant, to her favorite spot in the city, to her famous park, etc.
Tell her for communication. You would need her number, so everything is alright. Sounds pretty easy, right? At that moment, you will know and decide that whatever you would say to her would be from your heart, and you would hold nothing back to win your ex-girlfriend's trust back again.
Be wise with your words and show value in your actions. Women love that.
I don't think she will accept you back like that. No! You have to value her time, respect her space, value her words, value her actions, and significantly, value her love.
You can call and talk about how much you want to win back your girl again in your life, but don't beg!
If it's meant to be, then you will get your ex-girlfriend back. Give her time. Call her but ask before that whether she wants to or not.
Giving women space gives them an idea that you are caring and thoughtful. Women need that attraction with you which they always think about.
They value guys who want attraction too. So, call, tell your woman about your mind and heart and let time heal both of you.
5. Tell her about your feelings
You want her back, right? You are the guy who wants to get your ex back. You want to win the love of your girl again. You want to win your ex back because there was so much attraction in that relationship that now you understand the actual value of it.
The breakup was hard on you and your girlfriend, and now, you want to talk with your girl and make her feel how much you want her back.
After messaging, calling, and setting up a date with your woman again, you might think things will go smoothly from there, and you are her boyfriend already. Wrong!
That's not how it is. If she has agreed to talk with you or go on a date again, she hasn't accepted you as her boyfriend already. She might want you back, but that doesn't mean you are her boyfriend still.
That's the point you should not ignore when you finally have a chance to come face to face with your girlfriend again.
To get an ex back in your life, you must tell them why you want her back again? Why do you want to spend time with her again? The why's and what's which has been inside your heart, just lay them all out on the table but considering her situation as well.
It would help if you did not make her feel uncomfortable by showing your feelings. Guys make that mistakes all the time.
Women love to talk, so the first talk about how her day was, how is she doing at work, how are her friends, etc. You know, do the small talk first. Women don't like you.
Just start bringing up feelings as soon as you meet them. What you could do is talk slowly towards the main point of the meeting. That's why you guys are there in the first place.
Show her how much you missed her with every word and action while she was not with you. How much you miss the relationship with her and how much you miss her voice, smile, and love.
Show her how your heart beats only for her and show her that she is the girl of your dreams.
She might want you back and consider that you have become this new guy who understands how a relationship works much better. The chances of getting her back will be more when you are honest, genuine, and clear about your feelings.
Women value that when a guy shows her that. So, open up to your woman, don't be afraid, and take upon chances like that because those are very rare for women to give in the first place.
Many have found the one they Love through these popular dating sites! Create an account with the one that best fits you Today! (Don't leave your love life for tomorrow)
Website
Dating Site(s)
Description
eHarmony
A Trusted Online dating site for singles.
Sugardaddie
A dating site for attractive single women and successful men who have financial security and confidence.
be2 is one of the leading names in the online dating space with extreme brand recognition and a high quality user base of singles looking for that special someone. Promote through superb demographically targeted and themed landing pages.
C-Date is the leading casual dating site for those who beside their career want to live their passionate fantasies with someone who shares the same spirit. It is a fantastic and well-established casual dating offer, which works on both male and female audiences.
Singles50 is one of the world's leading dating agencies for single women and men over the age of 50. We help you find the right partner for a fulfilling, long-term relationship. Our objective is to show that love can happen at any age!
Academic Singles (Mobile)

Academic Singles (Desktop)


Academic Singles is one of the leading platforms for singles with higher education in the search for love. We are specialized in connecting single men and women, taking their affinity into account. Our objective is to help you find your perfect match!
6. Attraction, Attraction, Attraction
Get your ex-girlfriend back by showing attraction to her. It's a nice move when you have started dating again with her. Because she's into you, that's why she has agreed to seeing you and dating you again.
She still sees you as boyfriend material and might want you back in her life. To get your ex back, you have to give them value in answering why's and what's.
A girl who broke up with you does not forget the attraction there once in a relationship. She is a woman who is trying to get her head around what transpired in the first place.
So how she will know for sure that attraction is still there between you two? You are the guy who can take care of his girl? You are the guy whom she will contact whenever she can?
Attraction, women love attraction because that way, they know love is in the air. They feel a connection with a guy that could be potentially their boyfriend. But not just a boyfriend, a long-term partner.
If you are spending time trying to get her back in your life again by showing attraction, then the chances of getting that could be high.
7. Tell her at the right time
To get your ex-girlfriend back and win your ex heart again, you need to understand how women's minds and hearts work.
They might also want to get their ex back, but the pain from the breakup is always there. Keep that in mind. Women don't want a guy who thinks that a relationship in life is just a game.
They don't want to get back to how things were before. They know and remember what broke them. What broke their trust, what broke their hearts, what broke their dreams.
Women remember the tiniest details. That's their superpower. They remember the time and dates more than a guy can.
Women value time in a relationship. How it's spent and with whom it's spent. If you break a woman's heart and make her feel miserable, how does she see you? To hurt someone's heart is just something very harsh thing to do. It might not be intended, but it still leaves a big scar.
Winning her back can be possible after a breakup when you can make contact with her again. Contact her and find time to meet, and if she agrees to meet you, then there is a chance that she might consider you once again as a guy she can forgive. But make sure the time is right.
Make her sure that you are the guy she should be considering and not some other guy. Discuss with her the main point of how much you value the relationship and want to get back everything that was lost because of misunderstandings.
Telling things at the right time will benefit you with positive results and may fix things that once were broken. Whether you are a guy or a girl, give value to time if you want to get something in life because time could heal the deepest wounds.
Time makes you contact the lost ones. Time builds that attraction slowly towards positive results.
If you want your ex back, look for the right time to tell her about your feelings. Rest will happen eventually.
8. Hangout with her friends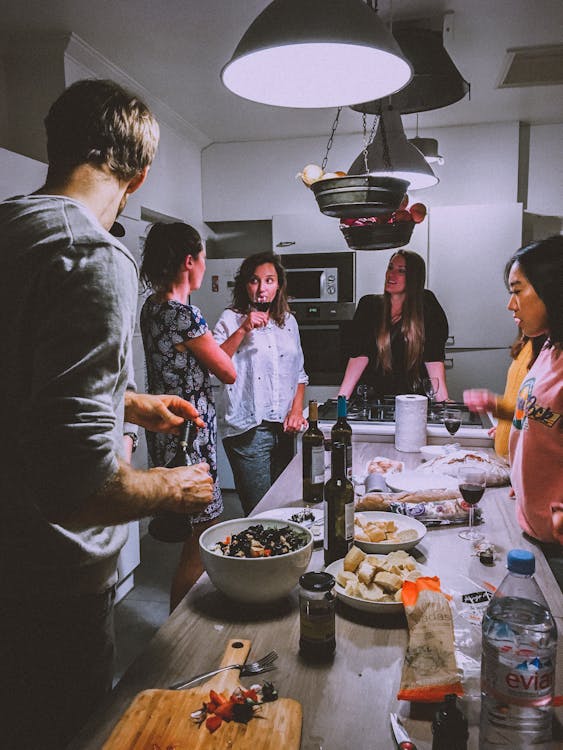 A girl has many friends in her life. She has the most trust in friends and usually hangs out with them on many occasions.
So when you were dating a girl or were in a relationship with her, know that her friends also mean a lot to her.
It's not just about you and me to a girl. It's about friends, relatives and close ones too. A girl does not want to see a guy who takes no interest in her friends or someone who won't try to make contact with them.
A girl wants a guy who cares about her friends as much as he cares about her.
So, be involved in her friend circle. Make contact with them and become friends with them too. When you want to get back with your girlfriend, those friends could help you as well. At some point, they might help you get your ex back.
Getting back together with someone in a relationship is complicated. That's the truth.
That's where her friends come in, to help both of you guys to make amends and fix things rather than be the guys who broke each other hearts.
They will help you get back to the life you want and build that attraction again between you guys. Just don't repeat the same mistakes and make sure her friends know that you most definitely want her back because she was the girl who introduced you to her friends, and they know and value your relationship, just like you.
They will give their opinions about your relationship with her, and you might find a way to get your girlfriend back again. Trust and believe. Talk and make a point to her friends, keep in contact with them, and they will help you get her back. It's one of the ways to get your ex-girlfriend back. And it works pretty well most of the time.
9. Forgive who broke your heart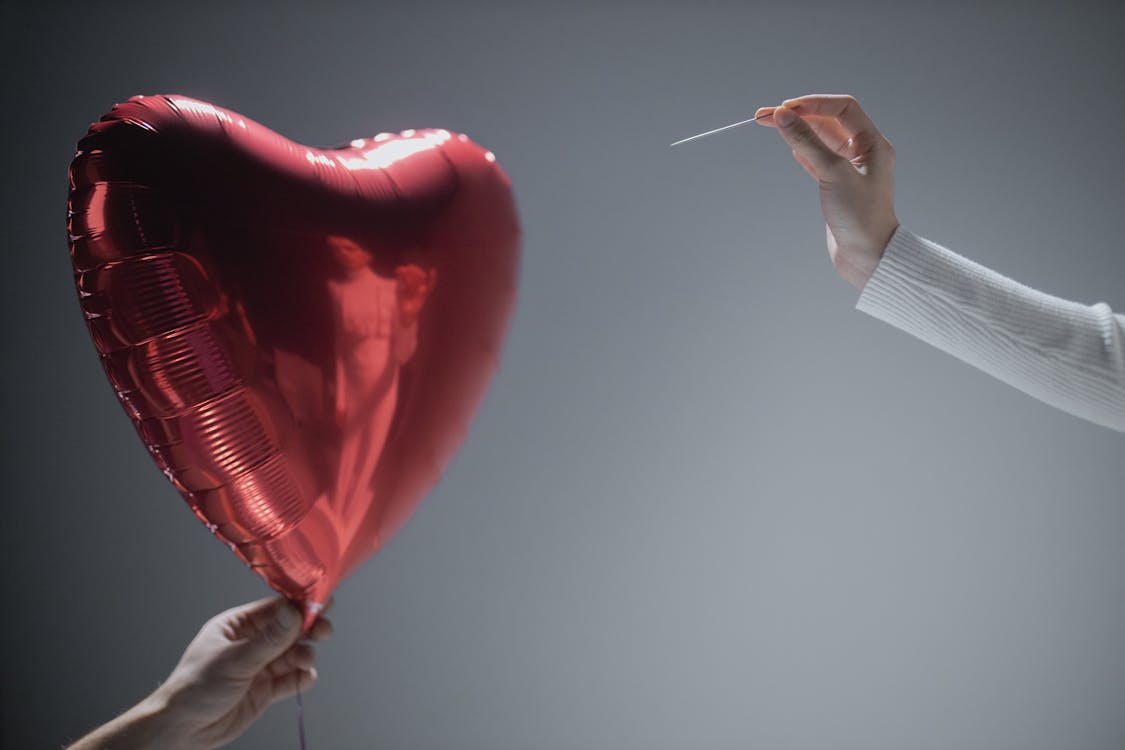 Forgiving is the best way to fix things when you are in a relationship with a guy or a girl.
When guys want to get their ex-girlfriends back, they will do anything to make that happen.
It takes a big heart to forgive someone and an even bigger heart for those who accept them.
Let your ex know how you feel. If it was your mistake, forgive her. If it was hers, forget it. I am not saying it's easy to make a relationship just back to normal again so quickly.
The more negative feelings you harbor in your heart, the more resentment you will build inside you. And that will only hurt both of you to the point that there will be no attraction anymore. No magic, no love. Just memories. Bittersweet memories.
For a relationship, you have to avoid such feelings and try to forgive each other. It's okay to be in a fight about something silly. It's okay to take some time apart.
The feelings won't just go away quickly. But you should always act like a man and forgive mistakes. If you genuinely value your girl, you will forgive her no matter what because deep down, you love her still.
When your ex realizes how kind, pleasant, and a decent guy you are, she might consider dating you again because you are forgiving.
Women want guys like that, and you should be the guy every woman wants. So let your ex know that everything is forgiven, and let the attraction find its way back to our lives again.
Whoever broke someone's heart always carries that guilt around in their life. Whether it's a girl or a guy, dating or not, whether you are with friends or close relatives, always forgive no matter where you are because forgiving opens up chances to make things better. And in a relationship, that's what matters the most.
10. Don't overwhelm her
You can't ask how to get your ex-girlfriend back when you are overwhelming her with messages, gifts and talk about how you changed. Women don't need to hear or want that. They don't like guys who overwhelm them with things that bother them even more.
You want to win your ex back. They know it. You are trying to get back to her. The girl knows that too. You might be her ex-boyfriend still, but she knows that you still value their relationship. But too much is too much, even for a girl who still wants a relationship with you.
By being pushy and too overwhelming, she might consider dating someone else than giving you a second chance with her.
Women don't like pushy guys who want to get back with them by trying to make contact by any means necessary. For example, stalking, constantly messaging on social websites, following you everywhere. It's overwhelming to even think about how bad it will look on your part.
So, if you are thinking about getting my ex back, don't be a guy she thinks is pushy or overwhelming. Be calm, be yourself. You were with her before as well, correct? So use that to your advantage.
Make her comfortable rather than uncomfortable. Tell her that she is the woman of your dreams, and you will act like how she wants you to. You will fix what broke before in the relationship.
You are the guy she should reconsider dating again, not someone else. She should consider a new relationship with you if you give her the space she needs. Get more creative dating ideas and win her back, check this to know more!
11. Don't gossip about your ex
When you break up with someone, you should never talk behind their back. Because if you do, winning her back after a breakup or getting into a new relationship with her is just impossible then.
The attraction will be off from the moment she hears about you bad-mouthing her after a breakup. Say goodbye to your chances to get back together.
In a relationship, both a woman or a guy have each other backs. Because they love each other, right? So when you have a breakup at some point, does that mean love is gone? Of course not! It's still very much there. There are invisible walls because of misunderstandings, and it's our job to break those walls and be with our love again.
If you genuinely want your girlfriend back and you don't want her dating someone else, then you should be a man about it and not talk behind your ex's back.
Getting your ex-girlfriend is a very bold move to do, and you should be aware that talking behind her back will only reduce your chances of getting your ex back again.
Win her back with your chivalry, your manly attraction, get back what you have lost, fix what was broken, and find value in the point that you should only talk good about her. No matter what. Nobody should know the secrets she shared with you, and the same goes for her.
Don't broadcast information to her friends or your friends. A breakup doesn't mean you should punish each other like that. That's low.
Instead, be polite, kind, keep information hidden within yourself, who knows, chances of getting her might come along, and you will get lucky to win her back in your life again.
That's one way for how to