How to Buy SushiSwap Tokens? Things to know before you buy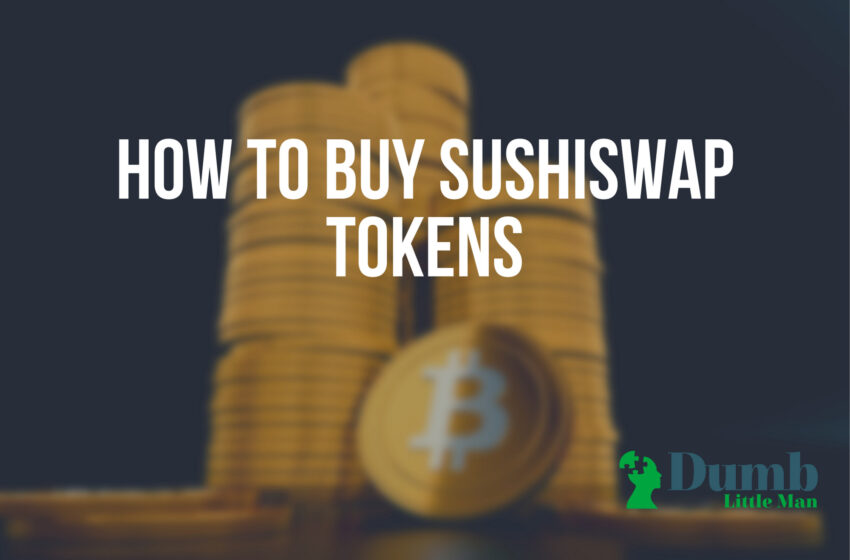 Want to jump straight to the answer? The best cryptocurrency brokers for traders are Coinbase and Gemini
The #1 Forex Trading Course is Asia Forex Mentor
Decentralized Exchanges or DEXs have become quite integral in the crypto space over the last few years. These are typically trustless, immutable, and permissionless cryptocurrency exchanges that are fully decentralized. Unlike major exchanges like Coinbase, Binance, Gemini, and others, which are controlled by a central entity, DEXs are powered by a network of decentralized computers all over the world.
SushiSwap is a good example of a DEX and just like UniSwap, one of the leading DEXs in the world right now, SushiSwap uses an automated market maker protocol to give users full autonomy in the crypto exchange.
Additionally, the exchange has also developed its own native token which goes by the same name. This token will be the focus of our review today. We will look at what it is in detail, and give you details about its investment opportunities as a Decentralized Finance or DeFi cryptocurrency token.
How to Buy SushiSwap Tokens: What Is a Sushiswap Token (SUSHI)?
The sushi token is the native governance token of the SushiSwap decentralized exchange, an automated market maker that offers a trustless, permissionless, and immutable crypto exchange. In essence, SushiSwap aims to offer a fully decentralized platform for cryptocurrency trading. It is based on the Uniswap model, utilizing the AMM protocol approach to give users more effective liquidity pools.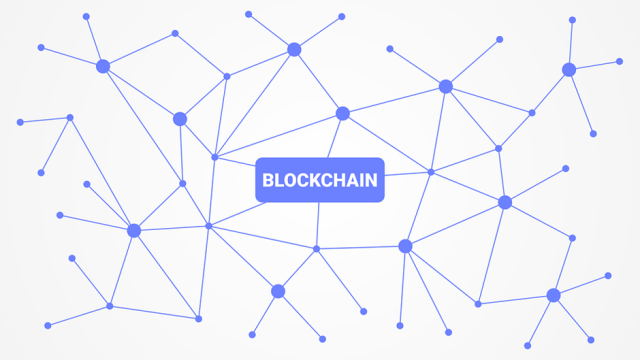 You see, unlike centralized exchanges like Coinbase which use order books to validate transactions, decentralized cryptocurrency exchanges or DEXs use smart contracts. The contracts are in turn used to hold cryptocurrency tokens in established liquidity pools. The role of these pools is to basically calculate the price of each asset using a series of complex mathematical formulas.
Every liquidity pool has two cryptocurrency assets quoted. The network participants will then have to deposit an equal amount of each pair into the pool. For example, if the pool is BTC-ETH, it means when you deposit crypto, it will be 50% BTC and 50% ETH. Although this may seem like a complex arrangement for a cryptocurrency newbie, it's actually a great way for liquidity providers to earn some passive income.
In the case of the Sushiswap exchange, at least 0.3% of all transaction fees generated on the DEX are paid to liquidity providers or LPs. These rewards can often be maximized if LPs accept to be paid in the native SushiSwap token. When SushiSwap launched, it aimed to provide an alternative to the popular AMM Uniswap. So far, the exchange and its sushi tokens appear to be attracting a lot of market share.
Where to buy SushiSwap Tokens?
Well, although SushiSwap in itself is one of the main decentralized cryptocurrency exchanges, its native sushi tokens can actually be bought in a centralized exchange. We looked through some of the best places to buy SushiSwap sushi and came up with the following three options.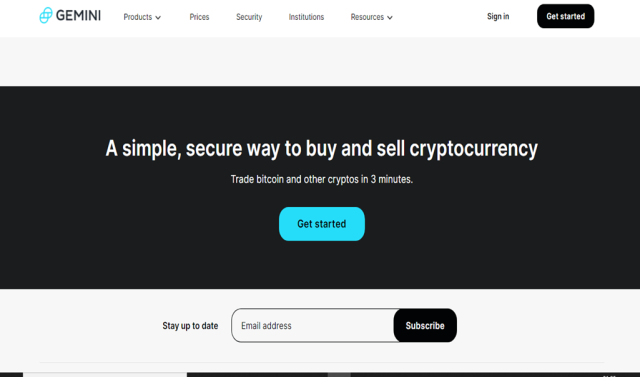 Unlike traditional decentralized exchanges, Gemini is fully centralized and based in the United States. However, it still offers everything you'd expect from one of the leading crypto exchanges out there. First, the platform has a huge variety of digital assets to invest in.
Whether you are looking to buy bitcoin and other large-market cap coins or simply a DeFi token like SushiSwap sushi, then this is the place to be. Gemini also offers a high-quality trading platform that is so easy to use. The exchange also supports the buying and selling of various altcoins, giving crypto investors a wide pool of assets for quantitative trading.
You will also get a secure Gemini wallet that allows you to deposit crypto assets and use them to buy tokens on the Sushiswap network. Despite this, one important downside with Gemini is the fact that it has very limited reach. In fact, the exchange is only available in a handful of countries around the world.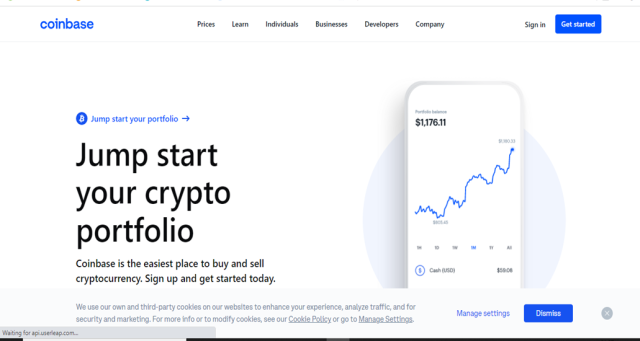 Coinbase is by far the largest, if not one of the largest cryptocurrency exchanges in the world. The platform offers retail investor accounts for the average user and a Coinbase Pro account for advanced traders looking for large trading volumes.
Coinbase also gives you a very easy way to buy sushi tokens. You can open your trading account in a matter of minutes, link your bank account or hot wallets, and trade cryptocurrencies in no time. Coinbase saw huge growth in market cap during the associated trading boom of the pandemic lockdowns. As of today, the platform has millions of crypto investors.
It's also one of the most convenient places to buy these tokens, especially from a global point of view. However, the fees charged by this exchange are not always clear. Although eventually, you could still pay low fees, it's not always clear how Coinbase charges you. The customer support could also use an upgrade.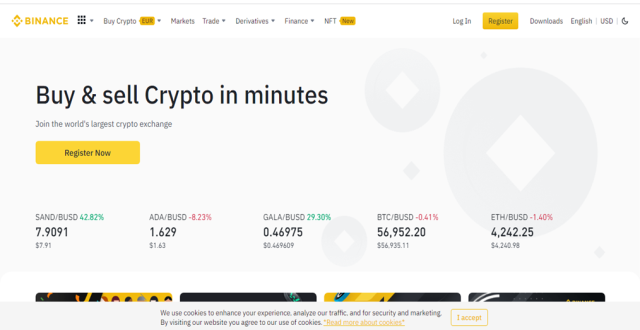 If you ask any cryptocurrency market commentator to give you some investment advice on where to trade SushiSwap sushi, then Binance will be a huge recommendation. It is a huge crypto exchange that offers a series of advanced products. Whether you want to start trading CFDs in crypto, or perhaps you just want a derivatives exchange, this is the place to be.
Besides, it is also important to note that Binance is the developer of the Binance Smart Chain, a modern blockchain that supports smart contracts on many decentralized crypto exchanges. Binance is also known for its superior trading technologies, a wide range of crypto assets, and astute customer support.
It is also one of the major exchanges occurring on a global scale. In essence, you can use it to acquire SushiSwap sushi from anywhere in the world. However, Binance has been dealing with a few regulatory issues in the US and other countries. Check to see if the exchange is available in your nation before you open an account.
Buying SushiSwap Tokens Pros and Cons
Well, in case you want to buy SushiSwap, there are a few pros and cons you must know. Here is the full list.
Pros
Sushiswap is a native governance token in one of the most popular DEXs right now
The potential for the SushiSwap price to grow in value over the coming future looks promising
Sushiswap primarily exists as a DeFi token, a crypto sector that has been heating up
You get to earn decent returns by staking SushiSwap in liquidity pools on the DEX
The token is available in some of the main exchanges in the world
Cons
The token's market price, just like most DeFi tokens, is prone to price volatility
There is still a relatively low market cap compared to other cryptocurrencies
You may encounter liquidity challenges at the moment
Reason to Purchase SushiSwap Tokens?
DeFi tokens have become very popular in recent years and SushiSwap sushi is not any different. The main reason why crypto investors see these tokens as crucial in the future of digital currencies is based on what they represent.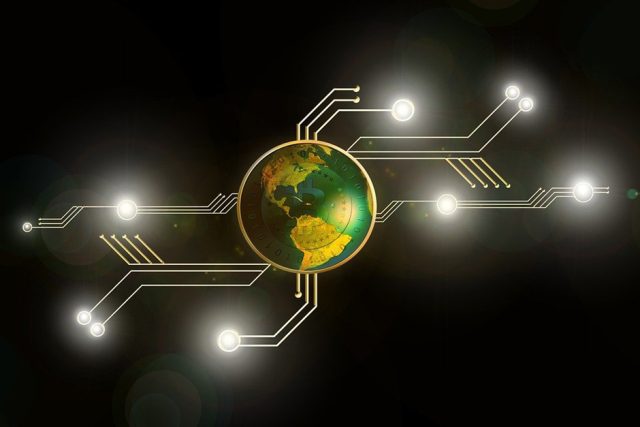 As noted above, SushiSwap is the native token of the SushiSwap DEX. This exchange uses an automated market maker protocol so, in essence, SushiSwap attempts to leverage the power of automated trading liquidity to address the liquidity challenges that always hamper traditional decentralized exchanges. This makes the platform a promising entity in the future of DEXs and with the current uptake, it is clear that SushiSwap is here to stay.
So, if you are a big believer in DeFi, or perhaps you want to speculate the SushiSwap price for the future, there is a very good opportunity for you here. In addition to this, SushiSwap aims to offer investors access to a legit DeFi that appears to be backed by a strong technical team and other investors. And when you consider that this token is still relatively new, this is perhaps the best time to get it.
How to Buy SushiSwap Tokens?
Sushiswap is designed to be quite easy to buy. It is also a cross-chain token, meaning that major blockchains can easily handle sushiswap's code for tranfers. Well, here are the three main steps to follow in this process:
Open an online account
As with any digital asset you want to buy, you will need to open a trading account in some of the leading crypto exchanges. The good news is that sushi is available in leading exchanges like Coinbase and Binance. While some platforms allow you to buy SushiSwap using Bitcoin, it would be best to use fiat currency.
So, go ahead and open an account on any of these exchanges. After that, do a bank transfer of fiat money to your exchange account. These top exchanges also allow users to use a debit card and other methods to fund their accounts. Once the balance is activated, go to the next step.
Download a crypto wallet
Before you buy sushiswap, you will need somewhere to store it. This is where a wallet comes in. Crypto can be stored in a hardware wallet or a software wallet. A hardware wallet is basically physical and is designed for people who want to store their digital currencies in cold storage away from the risk of hacking.
For this reason, hardware wallets tend to be a bit more secure than a software option. Besides, most software wallets are offered by third-party companies. As a result, you won't have full control over your crypto. But in case you want to be an active crypto trader, then hardware wallets won't really work for you. Nonetheless, whatever option you choose, ensure it is fully secure.
Make your purchase
Now that you have your exchange account and a wallet, it's time to buy SushiSwap. You simply need to look at the SushiSwap price and decide if it's worth it for you. After that, place an order and execute it. Once the order is complete, you will now be the proud owner of sushi.
However, you can decide to leave the assets on the exchange or simply transfer them into your wallet. Different exchanges have different ways of doing this. But in most cases, it takes just a few minutes to complete the transaction.
Choose Asia Forex Mentor for Your Forex and Crypto Trading Success
If you have a keen interest in establishing a successful career in forex trading and aspire to achieve substantial financial gains, Asia Forex Mentor stands as the optimal choice for the best forex, stock, and crypto trading course. Ezekiel Chew, renowned as the visionary behind trading institutions and banks, is the driving force behind Asia Forex Mentor. On a personal note, Ezekiel consistently achieves seven-figure trades, a distinction that truly sets him apart from other educators in the field. Here are the compelling reasons that underpin our recommendation:

Comprehensive Curriculum: Asia Forex Mentor offers an all-encompassing educational program that covers stock, crypto, and forex trading. This well-structured curriculum equips aspiring traders with the knowledge and skills necessary to excel in these diverse markets.

Proven Track Record: The credibility of Asia Forex Mentor is firmly established through its impressive track record of producing consistently profitable traders across various market sectors. This achievement serves as a testament to the effectiveness of their training methodologies and mentorship.

Expert Mentors: At Asia Forex Mentor, students benefit from the guidance and insights of experienced mentors who have demonstrated remarkable success in stock, crypto, and forex trading. These mentors provide personalized support, enabling students to navigate the intricacies of each market with confidence.

Supportive Community: Joining Asia Forex Mentor brings access to a supportive community of like-minded traders pursuing success in the stock, crypto, and forex markets. This community fosters collaboration, idea-sharing, and peer learning, enhancing the overall learning experience.

Emphasis on Discipline and Psychology: Success in trading necessitates a strong mindset and disciplined approach. Asia Forex Mentor provides crucial psychological training to help traders manage emotions, handle stress, and make rational decisions during trading.

Constant Updates and Resources: The financial markets are dynamic, and Asia Forex Mentor ensures that students remain up-to-date with the latest trends, strategies, and market insights. Continuous access to valuable resources keeps traders ahead of the curve.

Success Stories: Asia Forex Mentor takes pride in a multitude of success stories where students have transformed their trading careers and achieved financial independence through their comprehensive forex, stock, and crypto trading education.

In summary, Asia Forex Mentor emerges as the premier choice for those seeking the best forex, stock, and crypto trading course to carve a rewarding career and achieve financial prosperity. Through its comprehensive curriculum, experienced mentors, practical approach, and supportive community, Asia Forex Mentor provides the necessary tools and guidance to mold aspiring traders into accomplished professionals across diverse financial markets.
Conclusion: Is Buying SushiSwap Tokens a Good Investment?
DeFi tokens create markets for the growth of Decentralized crypto exchanges. For this reason, these tokens have huge potential for the future. Well, SushiSwap is not any different. Although its market cap is still not as high as other major digital currencies, as the DeFi sector grows, the token is likely to grow with it.
In that case, SushiSwap is seen as an investable token for people who believe in the future of DeFi. It is however not suited for folks who want to do short-term price speculation. Besides, Sushiswap, the DEX network on which the token is based, has been doing well to match up to Uniswap, one of the major AMMs services right now.
If indeed the platform continues to attract more and more people, then the value of its native token is likely to grow. However, just as a precaution, always start small with these DeFi tokens. They are prone to huge swings in market cap and price. Nonetheless, if you are patient enough, there is always a chance of making decent returns from Sushiswap and other major DeFi tokens.
Buying SushiSwap Tokens FAQs
Is SushiSwap cheaper than Uniswap?
Yes, right now the SushiSwap price is lower than that of Uniswap. In fact, according to Coinmarketcap.com, the price of UniSwap is nearly three times higher than Sushi. However, unlike precious metals that have superb price stability, when it comes to DeFi tokens, the volatility is very high. For this reason, prices and market cap can change anytime and with very little notice.
Who created the automated market makers?
Although automated market makers are relatively new to crypto, the concept itself is not that new. In fact, AMMs were deployed in the stock market in the early 1990s. The early pioneers of this idea were Shearson Lehman Brothers and ATD, some of the leading investment banks at the time. However, UniSwap is often seen as the pioneer of AMMs in the crypto space.
Are Decentralized exchanges legal?
Yes, decentralized exchange platforms are largely seen as legal entities. However, depending on the country you are in, there could be several regulations that these platforms must follow. For example, to get the SushiSwap network secured, the platform is required to screen suspicious transactions in certain countries. The scope of regulations is however quite limited.
| RECOMMENDED TRADING COURSE | REVIEW | VISIT |
| --- | --- | --- |
| | #1 Forex, Crypto and Stocks trading course. Ranked most comprehensive by Investopedia and Best by Benzinga. Free to Try! | |
Like this Article? Subscribe to Our Feed!
Wilbert is an avid researcher and is deeply passionate about finance and health. When he's not working, he writes research and review articles by doing a thorough analysis on the products based on personal experience, user reviews and feedbacks from forums, quora, reddit, trustpilot amongst others.