How to Buy Chainlink? A Step by Step Guide for Beginners in 2023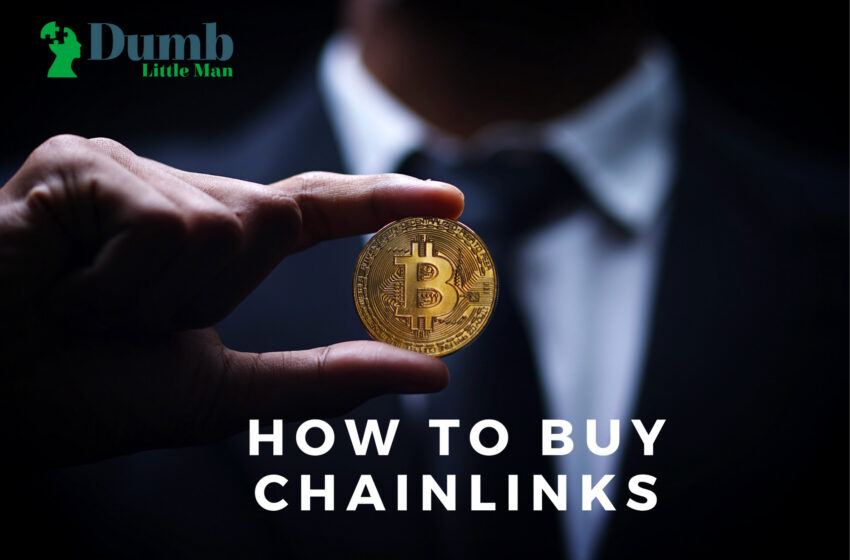 Want to jump straight to the answer? The best cryptocurrency brokers for traders are Coinbase and Gemini
The #1 Forex Trading Course is Asia Forex Mentor
Chainlink is an innovative DeFi platform designed to connect the blockchain and smart contracts. The aim is to provide smooth data flow across various chains. You see, blockchains are very secure and efficient in nature. However, they lack the ability to fetch or collect external data from different chains and other data networks. This is where the chainlink protocol comes in.
Over the last few years, the Defi platform has attracted a lot of interest as it is seen by many as an effective solution to a common problem in the blockchain space. Chainlink has also issued its native token. The token goes by the name LINK and is used for platform governance.
The chainlink token is the focus of our review today. We will be looking at what it is in detail and see if indeed it is a worthy investment. We will also show you how to buy or sell chainlink later in the post.
How to Buy Chainlink: What Is a Chainlink (LINK)?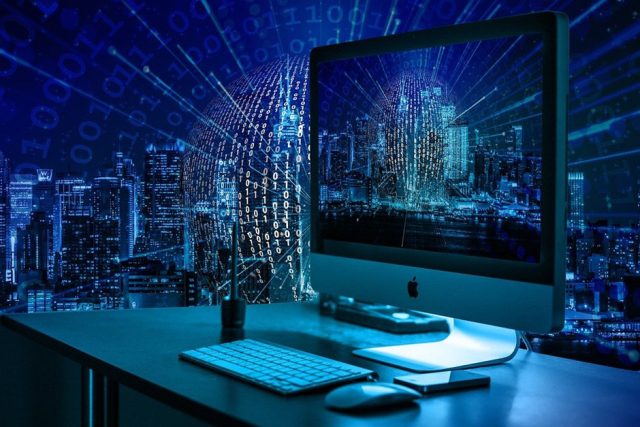 As noted above, chainlink is the native token for the Chainlink DeFi platform. The purpose of the platform is to enhance smooth data flow between various networks and the blockchain network. It could be any type of data including price action, weather data, and so much more. This is done in several key ways.
First, chainlink offers end-to-end decentralization on its oracle networks to ensure smooth and secure data transfer into blockchain networks. Each data is secured through nodes and comes with cryptographic proof as well. This makes the platform one of the most secure and private data transfer protocols.
So, now that you have a basic background on what chainlink is, lets now talk about the chainlink token, LINK. Well, LINK is an ERC 677 token that acts as the governance token on the Chainlink protocol. the token is built on the Ethereum network and is regarded as one of the most popular DeFi tokens right now. In case you'd like to buy and store LINK in a digital wallet or a hardware wallet, then we have some details below for you. However, you will need an account in any of the major crypto exchanges.
Where to buy Chainlink?
Broker
Best For
More Details

New Investors


Read Review


securely through Gemini website

Earning Rewards
Read Review



securely through Coinbase website



A noted above, you will need an account in a cryptocurrency exchange to buy Link. Sadly, not all cryptocurrency exchanges give you the chance to buy chainlink LINK. Well, don't worry. We did some research and found two major exchanges where you can actually trade chainlink.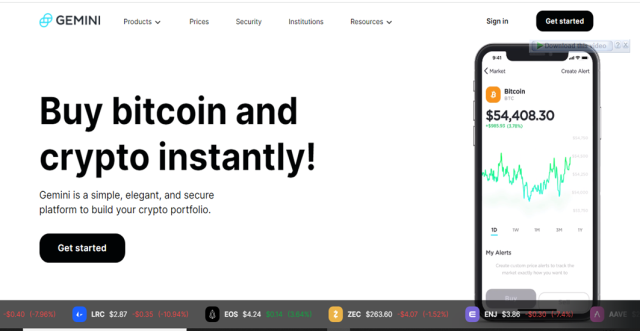 Gemini is a big name in crypto markets. The cryptocurrency exchange is based in the US but it is available in a few other countries around the world. There is also a good variety of tokens here, including chainlink tokens. Gemini offers users a wide range of features. First, it comes with a superb state-of-the-art trading platform that allows you to find and buy chainlink tokens in a flash.
In addition to this, the exchange is known for its low fees and quick trade execution. You will get excellent customer support when you buy chainlink tokens here too. Gemini has also done well to provide robust educational materials for folks who are new to crypto markets. Whether you want to buy bitcoin, do a chainlink purchase, or just generally learn how the crypto space works, there is a lot of info there for you.
As for advanced traders, Gemini also has advanced trade analytic tools that allow you to gauge various digital currencies, assess market risk, and buy. Finally, you will also enjoy a secure cryptocurrency wallet from this provider. Geminin offers software-based crypto wallets though and not hardware ones.
Despite these benefits, there are a few areas Gemini could do better. First, the digital currencies available here are a bit limited. Yes, you can get a good chainlink price but other DeFi tokens may not be available. It is also important to note that the exchange is only available in a few countries where it has met relevant regulatory requirements.
Broker
Best For
More Details


New Investors
Read Review




securely through Gemini website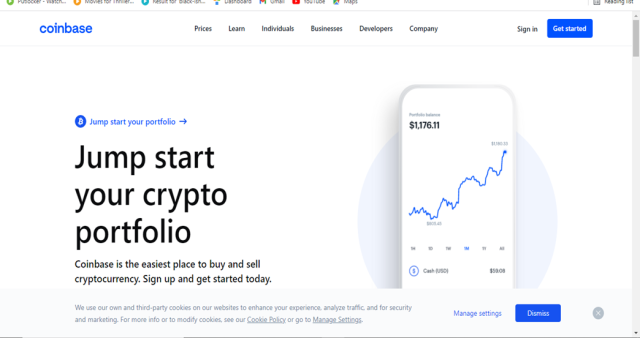 Coinbase is by far the world's largest cryptocurrency exchange. It offers the cryptocurrency chainlink for any investor and a host of other tokens supported by various blockchain networks. Coinbase is also global. When you look at relevant regulators websites, it is allowed to operate in hundreds of countries. It's more like etoro usa llc, you can buy crypto here from anywhere.
Opening an account with Coinbase is also quite easy. In fact, typically it takes a few minutes to open your trading account. You can then link a bank account and do a wire transfer to fund your account. In most cases, a bank transfer takes 2-3 business days to reflect. Coinbase has also made its platform so easy to use for beginners.
It also offers its own digital wallet for people who are looking for exchange-based crypto wallets that feature secure private keys. New users also get the chance to earn several rewards by learning how various crypto assets work. There is only one downside with Coinbase though. The fee structure is not as straightforward as it should be. It's easy to get confused as to how much fees you'll pay when you buy chainlink LINK.
Broker
Best For
More Details


Earning Rewards
Read Review




securely through Coinbase website
Buying Chainlink Pros and Cons
In case you want to buy LINK, then there are a few pros and cons to be aware of as part of investment advice. Here they are:
Pros
LINK is the governance token on one of the leading blockchain data transfer protocols in the world
It is a relatively stable DeFi token with a high market cap
LINK is available in most exchanges, including Etoro USA LLC.
There is a limited supply of coins, something that could influence future value positively
LINK is backed by a team of crypto experts and other big-name investors
Cons
As with many DeFi tokens, LINK is prone to price fluctuations
The token may not be available in many decentralized exchanges
Reason to Purchase Chainlink?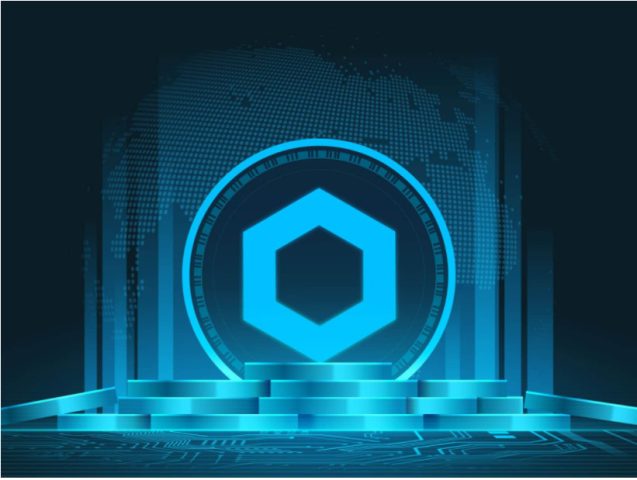 Decentralized Finance or DeFi is a new and emerging industry that looks to create an open financial system for all. This industry has been heating up over the last few years and Chainlink has been one of the most promising protocols in this area. Chainlink simply addresses the weakness of the blockchain and by so doing, it makes the crypto exchange and financial decentralization work better.
It is based on this that many investors see a lot of value in this protocol and of course its governance token, Link. In fact, some analysts have gone as far as calling chainlink the future of cryptocurrency, and for good reason. It simply offers the best integration between the blockchain and smart contracts.
In addition to this, LINK is an established cryptocurrency. Yes, it is in the Defi space but it is a recognizable name with a relatively better market cap. This makes it a great choice for people who don't want to take so much risk with new tokens.
Finally, it is also important to note that the legal status of LINK is unquestionable. If you go to some of the best cryptocurrency exchanges out there, you will find LINK on sale without any issues. This adds a little bit of convenience for investors out there.
How to Buy Chainlink?
For folks who want to purchase Chainlink, there are three major steps that you should take. Here is a breakdown of each of them:
Open an online account
So, the first thing you must do is to open a trading account. There are many exchanges where you can buy and sell this DeFi token. But the two above are highly recommended. Once you open the account, add a payment or deposit method.
This could be a credit or debit card. Some people use a bank transfer as well. Wire transfer is often cheaper than debit cards. Once your payment method is approved, go ahead and deposit the fiat currency you want. In most cases, deposits done via bank take 2-3 business days. Those done by a debit card will reflect faster though.
Download a crypto wallet
Remember when you purchase the chainlink DeFi token, you will need somewhere to put it. This is where the idea of getting a wallet comes in. There are two types of wallets. The first one is a software wallet. These wallets are quite diverse and you will find them in most cryptocurrency exchanges out there.
The second option is the hardware wallets. These wallets are typically used for crypto cold storage. You simply buy them if you want to put your digital assets away from the internet. The moment you have your wallet, proceed to the next final step.
Make your purchase
The final step is to buy your Chainlink. This should be a very straightforward process. In fact, it takes about two minutes to get the order filled. You will need to decide whether you want the crypto to stay in the exchange or you simply want to transfer it to a wallet.
Just some financial advice, if you don't intend to trade Chainlink, there is no point in leaving it on the exchange. You will be taking unnecessary risks here. Instead, just put it in the wallet and when you need it, you can always transfer it back to the trading account. While different cryptocurrency exchanges have different ways of transferring crypto assets into wallets, the process often takes very little time.
Conclusion: Is Buying Chainlink a Good Investment?
Investing in DeFi tokens is of course a good idea. DeFi is the future of finance and the industry has seen immense growth over the last few years. However, not all tokens in the DeFi space are worth your money. If I could give you my own advice, in most cases you'd be better off buying tokens that have some market traction and legitimacy.
That is exactly what you get with LINK. This is not some new unheard token. It's been here for some time and it is backed by a team of experts and investors as well. In addition to this, LINK has some good market cap. This shows that there is a lot of liquidity around it and as such, buying and selling here should be quite straightforward.
You should also note that LINK's price is relatively low. It could be underpriced for some reason but the future looks really good. After all, it is the native token on the Chainlink protocol, one of the most important DeFi platforms in the blockchain space. Despite this, be aware of the massive price swings that often accompany these DeFi tokens. Also, you may have difficulty buying the token in some exchanges.
Buying Chainlink FAQs
Is Chainlink worth investing in?
Yes, chainlink is worth investing in for two main reasons. First, it's the native token of one of the most important DeFi platforms in the blockchain space. Secondly, the token is fairly priced right now and it offers great upside for growth.
How safe is a hardware wallet?
The hardware wallets are the safest when it comes to storing crypto. They cannot be hacked. The only downside is that they can be stolen since they are physical. But as long as you are careful, your crypto will be safe.
How do smart contracts work?
Smart contracts are in-built tools within the blockchain that automatically execute transactions if certain conditions are met. Think of it as a software solution that helps to execute trades on the chain without the need for a third party.
| RECOMMENDED TRADING COURSE | REVIEW | VISIT |
| --- | --- | --- |
| | #1 Forex, Crypto and Stocks trading course. Ranked most comprehensive by Investopedia and Best by Benzinga. Free to Try! | |
Like this Article? Subscribe to Our Feed!
Wilbert is an avid researcher and is deeply passionate about finance and health. When he's not working, he writes research and review articles by doing a thorough analysis on the products based on personal experience, user reviews and feedbacks from forums, quora, reddit, trustpilot amongst others.