4 Lessons From My Grandmother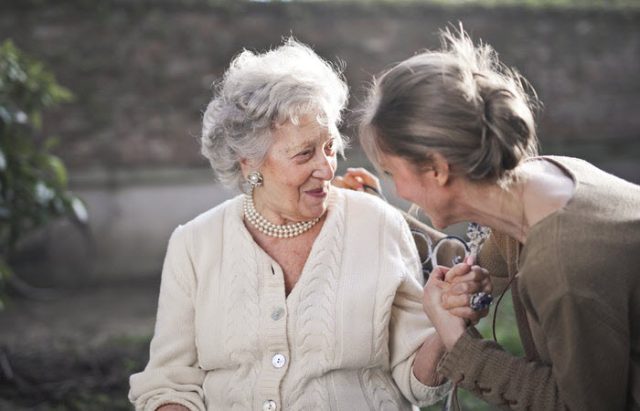 "I am doing fine by the grace of my God," Shamim Mahipara Kamal.
On December 28th, 2018, right after Christmas and my birthday, my precious grandmother passed away silently, in peace. I called her my best friend; she was always by my side. She was living with us, but at certain times, she would often stay in Canada with my aunts and uncle as well.
Whenever my grandmother stayed with us, I would have the silliest yet unforgettable moments. I would think of her like a little diva; with a lot of love to give and an endless amount of stories to share with others.
My grandmother was bright. She was also a fighter. There's a lot I could learn from her still to this day. In 2011, she had a heart attack and was hospitalized. But, just like a warrior she saw glimpses of heaven and came back alive instantly. She took pieces of light with her and handed them to so many people. Her brightness always shined out from the inside of her heart; she knew how to survive and live life boldly.
My warrior went from taking fourteen medications to three. Though she craved so many kinds of good food, because of it, she held them back, and that she did brilliantly. She was lively, cheerful, wise, trustworthy, and so many other things. I could gush about her all day long.
The memories with my grandmother are still with me to this very day. While I can remember so many of them, I want to tell you as much as I can about her. By gazing upon my grandmother, I was blown away by the many life lessons she had given me on how to live life to the fullest.
Here are a few keys to living life boldly, mainly by being kind and kicking butts humbly along the way.
Being with Positivity
When you picture someone in their late 70s or early 80s, you probably imagine someone with a crooked back, using a cane, and popping their bones constantly in every move. You know that their energy is nothing compared to when they were younger, because their body is just not the same as before.
But hear this, my grandmother was nothing like what we would call "old." She was pretty much a teenager in my eyes, trust me. She would sing with me while sitting on the swing. Her feet would jump in the air in each sway, and her laughter would echo in my whole neighborhood. Her laugh was like a bell, and her voice was strong and confident. It sounded like a leader who was getting ready to have a discussion with her teammates and one of them slipped on a banana.
My grandmother had so much support in her life; she knew how to join others when helping. She reminded me to always stay positive by smiling, and cheering me on by saying, "my little lady, you will do great things."
When my grandmother walks past people, there is not a single person that she ignores. She makes everyone feel loved deep inside. Oh sweet heavens, she made a positive impact to so many people by putting her family first. She knew how to make me feel important and whole, with her words that came from God. She'd say, "I'm doing fine, by the grace of God. I will always be fine with God around, so don't ever worry if I go."
My grandmother was true to herself and in every word she said. She would get calls every day from her sisters and brothers, cousins, and friends, and would say, "Listen, this is the right thing. We have to make sure to ALWAYS do the right thing no matter what."
Even the doctors and nurses loved her. They would say how patient she is through it all in recovering and getting better. "She's a sweet lady," they would say as well. Right after her surgery, the physical therapist told her to use the walker and walk one step forward. Step by step, breath by breath, she did it, and then slowly, once she found balance, she no longer needed it.
Being Active
Every time I would get ready for leisure outside, my grandmother would take my hand and run out with me. She was a daredevil, if she needed it, she'd walk down the whole street if she wanted. She loved clapping her hands before and after a grand outcome occurred as well.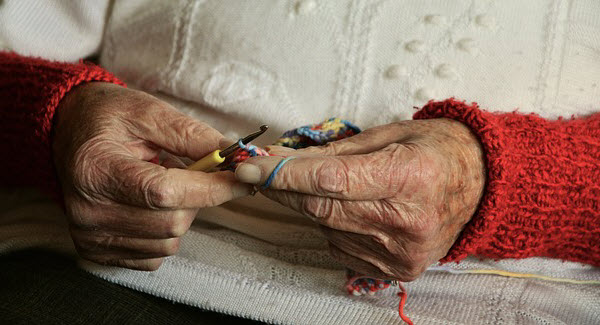 Indeed, my grandmother kept herself busy throughout her years. She knew how to knit, crochet, play slides and ladders (and win at each game), and simply, make the best out of everything she did in her life. For example, my grandmother helped many people in need. She donated her clothes, gave to the poor, and was a good listener. She touched so many people's lives. She cheered them on, especially children, by reading to them.
My grandmother also had talent for cooking, which I believe my mother inherited from her. She could cook anything that came across her mind, such as hari kabab, fish curry, chicken korma, noodles, egg sandwich, lobster roast, and so many more. Her touch made all these dishes extra special. The jelly and jam that she made for me and my brother, for example, are still in the fridge. We love having it with toasted bread. No wonder mom cooks so well!
Being Interdependent
I learned from my grandmother to always put family and close friends as a priority. For this reason, my grandmother wasn't known for being independent; she enjoyed being in the company of others, especially family. She was literally a ball of energy. Sit next to her, and you'll end up smiling and laughing from her amusing expressions.
When my grandmother didn't live with us, it would still feel like she was here. (I still don't feel like she ran away to heaven). She would FaceTime us on the phone, especially when it was my birthday and then she watched me blow the candles and open my presents. She even promised that she would be there at my big brother's graduation. We miss her dearly.
My grandfather passed away when my mom was only sixteen, so my grandmother had him for quite a short time in her life. However, she would never stop talking about how special and important he is in her life. She always took note of everything he was and did, and kept him close to her heart. (I already sensed that she was a romantic lover since day one). For this, I know now that she's dancing with him in heaven.
Being at Peace with Yourself
What I adored about my grandmother is that she was true to herself in every way. She knew how blessed and loved she was so she never talked herself down. Indeed, she had a deep respect for herself. For this reason, she valued every person's individuality.
She was truly a diva queen; she would always keep her head high up. My grandmother's outlook on life was one that radiates optimism. If she worried a bit, she would turn it around, and would instead express herself. She would also cup her hands together, and pray all night long if she needed.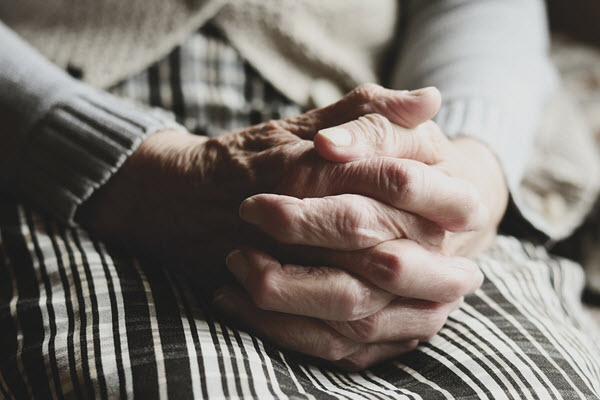 I know now, to this day, that I'm doing well because of my grandmother's prayers for me and all of humanity.
These are the four keys to living life to the fullest. If you want to live a life like my grandma  did – by being kind and kicking butts humbly along the way – then don't ever stop living it well. Maintain your positive lifestyle by staying active, keeping your loved ones close, and being in peace with who you are.
Like this Article? Subscribe to Our Feed!
Samia Mehbub is a Bangladeshi American writer, inspirational speaker, and aspiring English teacher. She is the author of "Inspired to Comfort Your Soul" and "Inspired to Comfort Your Soul Volume ll." She is also the founder and Youtuber of weaswords, an organization that brings mental health awareness. As a junior at the University of Central Florida majoring in English Literature, she writes for mental health literary magazines, such as Turtle Way and Word Gathering.