15 Hardest Languages To Learn: Detailed Explanation [2023]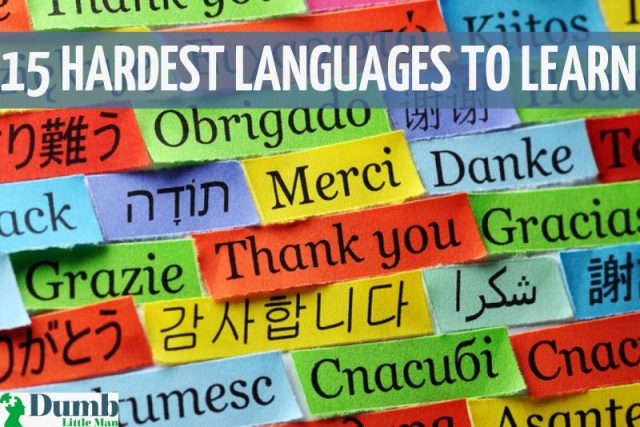 Do you happen to be one of the people who are foreign language enthusiasts?
Or maybe you just need to grasp a deeper understanding of a different language to help at work? Whatever your reason for learning other languages, it is always a welcome challenge.
Most spoken language requires a lot of practice and patience, something that many learners aren't willing to put in.
But if you're serious about the language learning process, read on ahead to find out the hardest languages to learn out there.
Before jumping into that, let's take a look at why some spoken languages take more time to learn as compared to others.
How Do You Determine Difficult Languages?
Some Native American languages are known to be verb centred language. There are several linguistic elements that influence how simple or difficult a language is for various speakers. However, the causes are often based on six factors.
Grammatical Concepts and Family of the Language
When it comes to language learning, the difficulty level of the hardest languages to learn will usually have lesser similarities in grammar for native speakers.
There might even be a clear difference in elements like the word order or the verb tenses.
Other than that, the desired language might even use challenging and complex grammar for other words, which means it would take longer for you to learn.
It so happens that most spoken languages also share families. If the challenging language you're learning is a verb-centered language, you might notice some similar cognates and loan words.
Tones and Sounds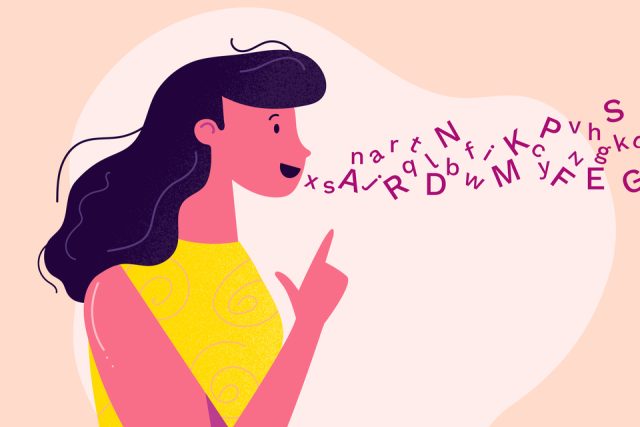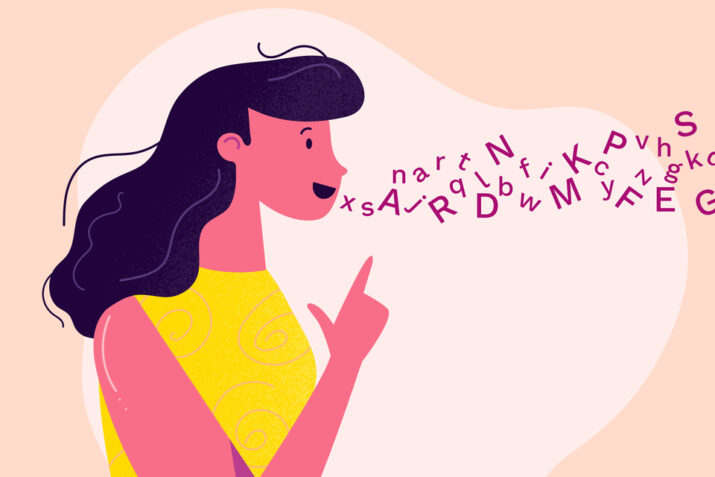 Image from blog.inkforall.com
Does the language you're learning share any similar tones or sounds to your native language? If so, the whole experience might just become very much easier.
For example, if you are an English speaker trying to learn Thai, it might not be that easy. This is because Thai happens to be a tonal language, making it one of the hardest languages to learn.
But on the other hand, if a Vietnamese speaker had to try and learn this new language, it would be relatively easier for them.
This suggests that when it comes to a tonal language, similarities really can make a difference.
Writing system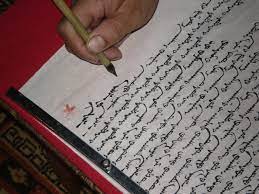 Image from pixabay.com
A writing system is a graphical portrayal of verbal interaction that is centered on scripts and a system of regulations for using it.
Writing systems necessitate a shared understanding of the concept underlying the letters that make up a script among readers and writers.
So go ahead and ask yourself? Does the language you learn share the same writing system with your native language? Is the script arranged in the same way?
Let's say that native English speakers have always been used to reading from left to right. But what if they had to learn languages that go run in the opposite direction?
For example, the Arabic script runs from the right-hand side to the left-hand side, which might be something you aren't used to.
Cultural distance
When you talk about cultural distance, it usually means a difference in language. This could refer to factors like which families do the two languages belong to.
Consequently, some of the hardest languages to learn will usually have a lot of distance in culture between them.
Language resources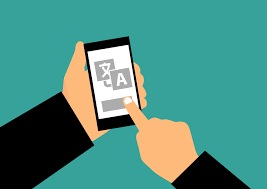 Image from pxhere.com
Online resources are arguably one of the best ways to learn a new language. They can often help you get a grip on even the hardest languages to learn out there.
Moreover, they can help you with gendered nouns, cultural elements, new words, and even help you learn a few phrases.
When you take all of that into consideration, it is no surprise that the hardest languages to learn out there don't have that many language learning resources on the Internet.
For the most part, you can take the help of reliable apps to learn different languages, such as uTalk, iTalki, I Will Teach You A Language, Pimsleur, Babbel, Mondly, Preply, LingQ, Lingoda, etc.
But for tougher languages, you may need to use more specific language apps.
CLICK HERE TO GET UTALK AT A DISCOUNTED PRICE
CLICK HERE TO GET ITALKI AT A DISCOUNTED PRICE
CLICK HERE TO GET I WILL TEACH YOU A LANGUAGE AT A DISCOUNTED PRICE
CLICK HERE TO GET PREPLY AT A DISCOUNTED PRICE
CLICK HERE TO GET LINGODA AT A DISCOUNTED PRICE
Hardest Languages To Learn Out There
Hindi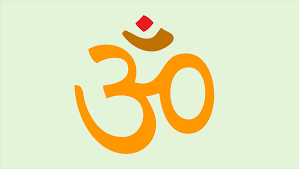 Image from pixabay.com
If you look at the numbers, there are more than 260 million native speakers of Hindi in the whole world. But considering how populated India is, it is no surprise that most of that percentage is Indians themselves. That is why you probably won't see an average native English speaker using Hindi.
Even though Hindi is one of the hardest languages to learn, it is quite phonetic. This means that it is spoken exactly like it is written, which should make it easier.
Apart from that, Hindi features unique sounds for English speakers, such as "hka and dha," and employs an SOV (subject-object-verb) grammatical structure.
Furthermore, the Devanagari script contains 47 letters, comprising 14 vowels and 33 consonants.
Since it does not employ letter cases (no capital letters ), this writing system is different from the English alphabet.
While some Hindi students prefer the Latin alphabet, the Devanagari script significantly helps in speech after letters have been learned.
Apps to learn Hindi
Russian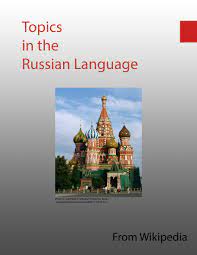 Image from en.wikipedia.org
Russian is a Slavic language and the world's seventh most spoken language by a total number of speakers, which sadly does not make learning Russian any simpler.
Russian is often regarded as one of the most challenging languages to understand. If you don't know any other Slavic languages, this is pretty much true.
The Russian grammatical rules are quite complicated, with several exceptions.
Furthermore, many students struggle with pronunciation since word stress is mainly unexpected and not indicated in writing.
It happens to follow the Cyrillic alphabet, which automatically makes it one of the hardest languages to learn for native English speakers.
You must also differentiate among the so-called "hard" and "soft" tones in the Russian language.
For many English speakers who want to learn Russian, the necessity to master the Russian script is an additional barrier. However, they might be astonished to find that learning the Russian alphabet only takes around a total of 10 hours.
Apps for Russian
Polish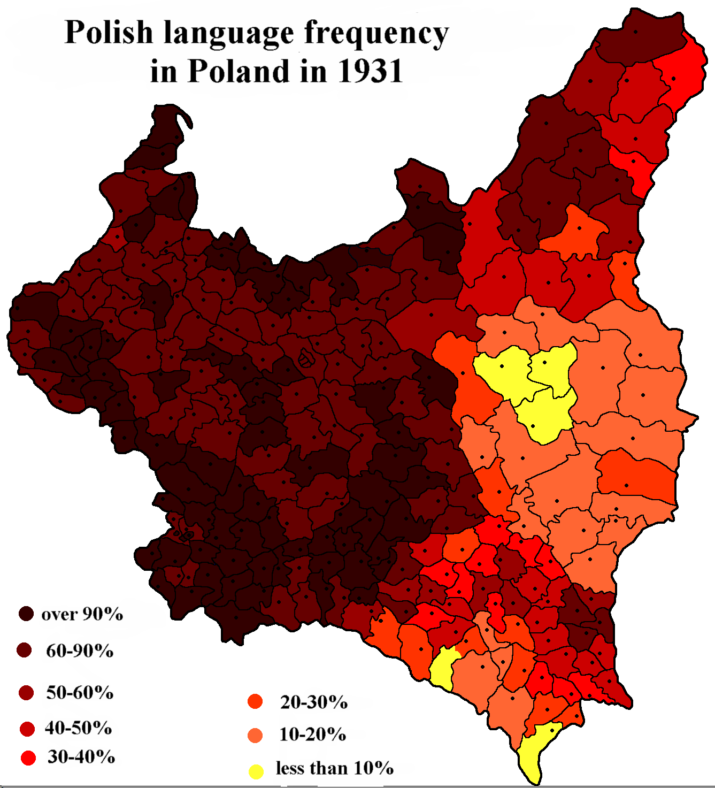 Image from commons.wikimedia.org
Polish is a Slavic language, but it incorporates the Latin script, which is good news for English speakers. Other characteristics, however, make it one of the hardest languages to learn.
To begin with, Polish contains an additional nine letters that might be difficult to pick up. Consonants also happen to be quite large in number in the Polish language.
And like the English language, it isn't very continuous with phonetics, thus similar sounds can be written in a variety of forms.
Finally, Polish grammar is infamously difficult, with five grammatical genders, unrestricted word order, and seventeen distinct Polish number expressions.
Apps for Polish
Czech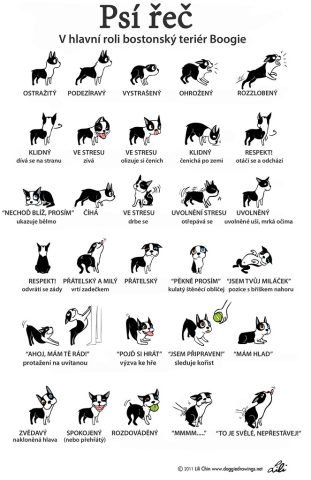 Czech is a member of the Slavic family of languages and takes intricacy to a new level, while not using the Cyrillic alphabet. Just consider the case system for nouns.
The nouns may be exceedingly difficult to correctly decline, with seven cases spanning four genders.
Not only that, but adjectives have six cases, pronouns have seven, and there is a complicated manner of decreasing numbers.
Czech is undoubtedly one of the hardest languages to learn because consonants clump together, which makes pronunciation even more difficult.
Apps for Czech
Persian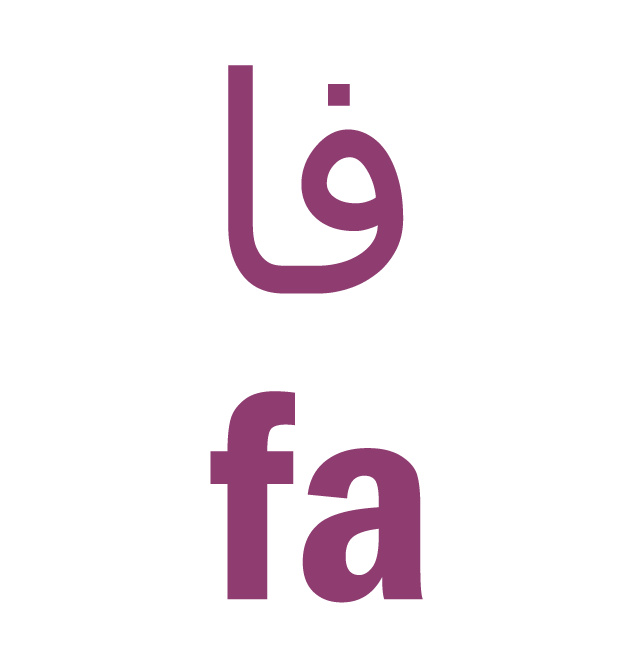 Image from commons.wikimedia.org
Persian is a very popular language, which is quite obvious because it's spoken by around 110 million people. But if your nativity includes some other language, studying it may not be a fairly straightforward task.
This also isn't helped by the fact that it's one of the oldest languages around and has its own alphabet.
Nowadays, it's an Indo-European language, meaning that there are several similar words between Persian and English. Due to the similarity, you will find hints of the Persian language in English words.
Nevertheless, due to its style of writing, Persian is one of the hardest languages to learn.
Apps for Persian
Arabic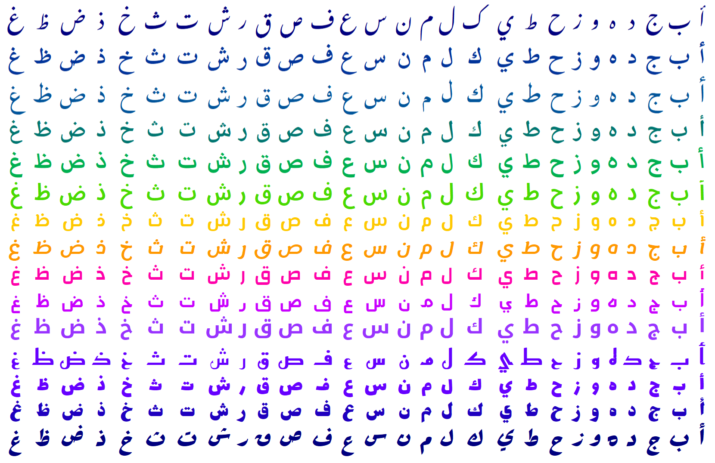 Image from commons.wikimedia.org
If you ask native speakers, they'd say Arabic is the easiest language ever. But that couldn't be farther from the truth.
The Arabic language has a very unique linguistic background and clear tonal differences when compared to other languages.
It could quite possibly be one of the hardest languages to learn and also the most different when compared to the English language.
The Arabic language has more than thirty versions worldwide, which means you might learn the common vocabulary but still know a different Arabic variant from native speakers.
And just for the record, the Arabic number system follows the same pattern as the English language, even though the symbols are different.
Research suggests that if you want to learn this language, isolate yourself and give it about 2200 hours of learning time in total.
No wonder Arabic is one of the hardest languages to learn out there for anyone that isn't a native speaker.
Apps for Arabic
Arabic Alphabet – TenguLogi.
Learn Arabic – Language Guide.
Korean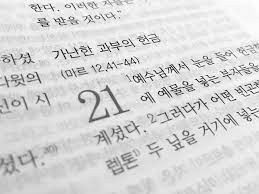 Image from pxhere.com
Due to various fundamental grammar and pronunciation restrictions, Korean is among the hardest languages to learn for English speakers.
Firstly, this language uses an SOV word order, therefore you must become accustomed to finishing each sentence with a verb.
Words can also become lengthier than usual, as native speakers have suffixes to change the term.
Other than that, the Korean language employs many linkages, which make phrases extra long!
The Korean pronunciation is particularly complex, such as double K, double J, double P, and double G which can become tricky to pronounce.
Keep in mind that each Korean variant doesn't use the same alphabet. For example, the Hangul writing system makes the language easy.
But overall, the Korean language itself is still one of the hardest languages to learn.
Apps for Korean
Hangul Punch
Rosetta Stone
Mandarin Chinese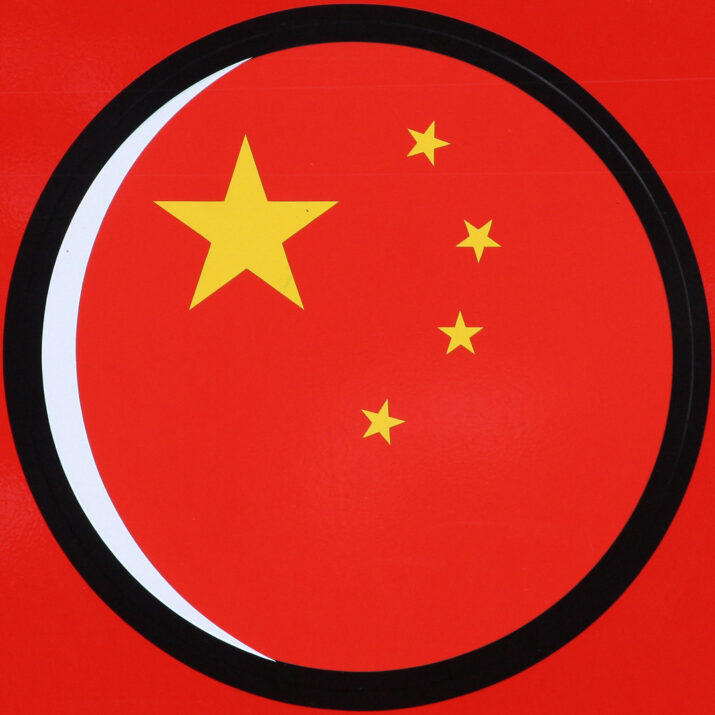 Mandarin happens to be the official language form for Chinese and it is spoken by more than 730 million people. Just imagine how many native speakers there must be.
But for a native English speaker, the Mandarin Chinese language is definitely one of the hardest languages to learn. However, the grammatical rules are fortunately very straightforward.
Nonetheless, this Chinese language as a whole will seem intimidating. Firstly, Mandarin is one of the few tonal languages around, comprising four sounds that affect the meanings of terms.
As a result, you have to speak Chinese with the proper tones, or you will be saying something entirely different!
Mandarin additionally employs the character writing system, and all the memorizing makes it one of the hardest languages to learn.
Apps for Mandarin Chinese
Japanese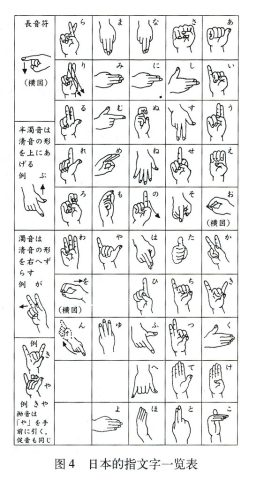 Japanese might not be a language based on tones, yet it's one of the hardest languages to learn.
The first complicated factor about this unique language is the Japanese writing systems. In fact, Japanese includes three different writing systems, albeit the majority of native speakers stick to kana and kanji.
Kanji may be tough to grasp initially since it is a system centered on the character, therefore you must remember how the words are spoken.
Fortunately for English speakers, only 2,000 kanji characters are practically used. However, Japanese isn't good at describing certain information due to its sophisticated word order and usage of some other words.
Apps for Japanese
Turkish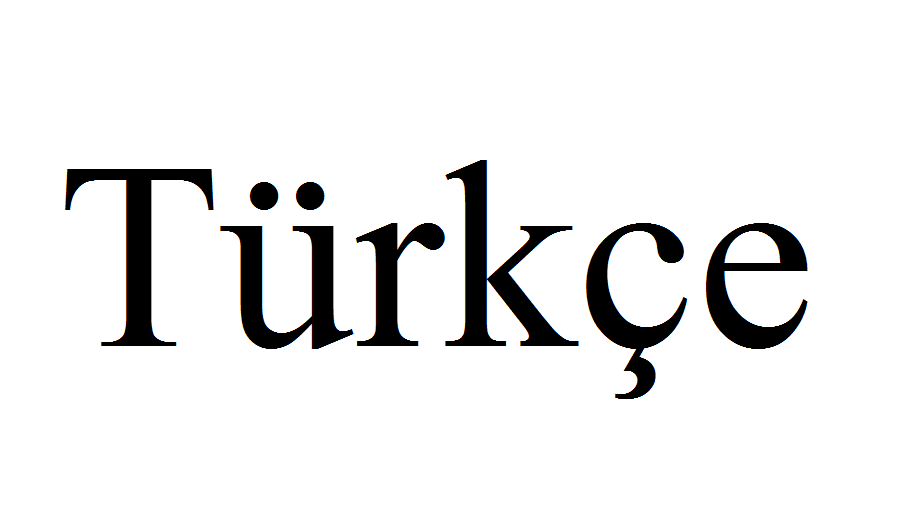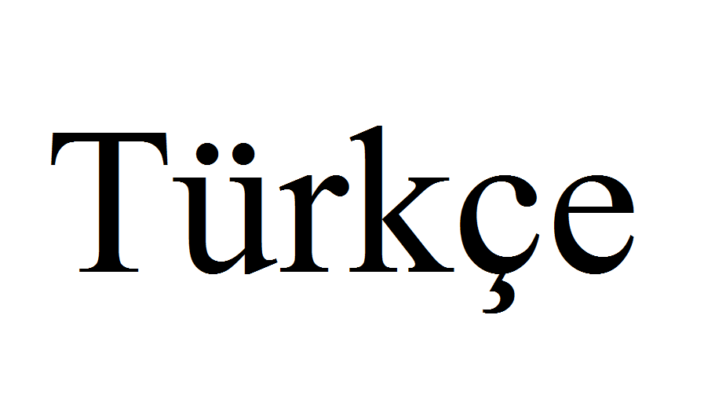 Image from commons.wikimedia.org
Turkish has several bizarre features and is a unique language. Although Turkish has been written with Latin scripts since 1928, the difficult pronunciation is a constant for English speakers.
Turkish utilizes vowel resonance, thus certain vowels vary in context. Furthermore, there are six noun cases and thirty verbal tenses in Turkish grammar.
Certain terms are also suffixed to modify the meaning, which can be quite confusing for students.
Apps for Turkish
Finnish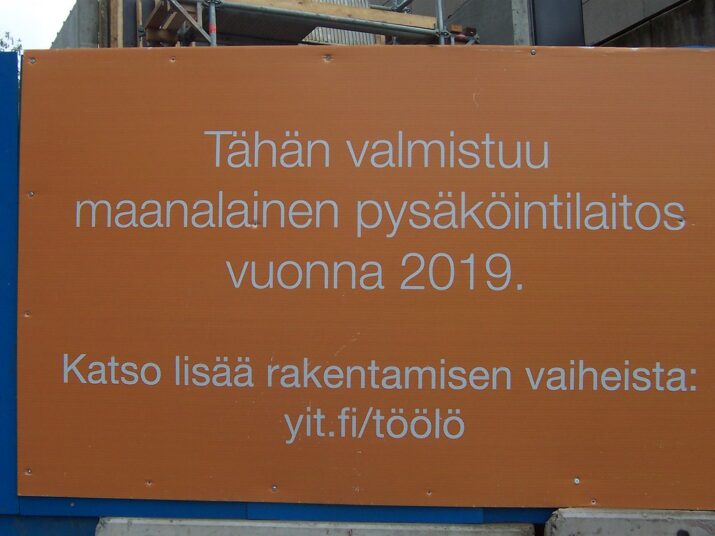 The Finnish language is undoubtedly one of the major contenders for the title of the hardest languages to learn in Europe.
The Finnish language has a highly complex grammatical structure with several derivative suffixes, making it particularly difficult to master for English speakers.
Students of Finnish must learn to use a variety of modifiers to nouns, pronouns, adjectives, verbs, and numbers, according to their function in the sentences.
Spelling is also difficult because many words have double vowels and consonants. Except for the native speakers, people with other languages as their first will have a difficult time learning this one.
This is because contemporary Finns express this language easily as it's from the Finno Urgic language family.
Apps for Finnish
Hungarian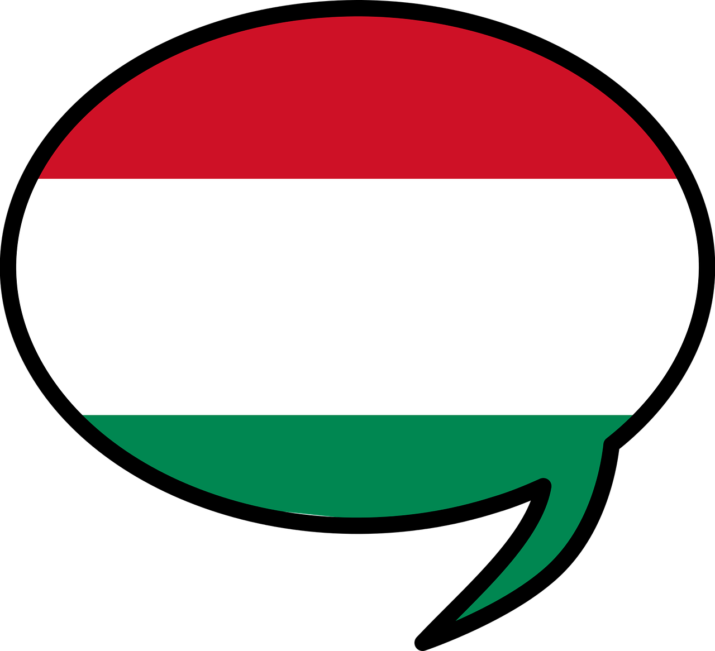 Image from pixabay.com
Hungarian, like Finnish, is a member of the Uralic language group, which is distinct from Indo-European languages. This makes Hungarian one of the hardest languages to learn for people who aren't native speakers.
Since it has 35 distinct cases, Hungarian grammar has a history of being quite difficult. In addition, it contains 14 distinct vowels and vowel harmony.
As a result, this rule adds a further 2-3 suffixes to Hungarian grammar.
But compared to some other languages, there are only 3 verb tenses in Hungarian: future, present, and past.
Apps for Hungarian
Spanish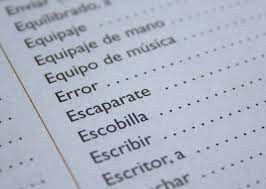 Image from cdn.pixabay.com
When it comes to the hardest languages to learn, Spanish probably isn't anywhere near the top. Belonging to the Romance languages family, it is quite phonetic.
Due to this reason, Spanish students have a good chance at learning this language, even if they aren't native speakers.
Spanish is a deceptively tough language. Many people have the mistaken impression that they know more Spanish than they actually do.
This might be because Spanish is a Romance language and many of its words are cognates or words that have the same sound in two or more languages.
The major issue here is that there are a number of false cognates or words that appear to imply the same thing but don't. These tend to confuse individuals, leading them to assume that they are expressing something accurate while, in fact, they are saying something erroneous.
Apps for Spanish
Portuguese

Image from cdn.pixabay.com
Portuguese is a member of the Romance languages family with some overlapping with English, and it is hotly disputed as the most beautiful language around the world.
Due to the obvious influences of French on English, there are many analogies between Portuguese and English. But that isn't the only reason it is one of the hardest languages to learn.
The wording and organization of the Portuguese language are nearly equivalent to those of other Romance language family members.
This may be both a gift and a misfortune because Portuguese is notorious for having words that sound the same yet have distinct meanings.
Since some nasal tones are specific to the Portuguese language, pronunciation might also make this one of the hardest languages to learn.
Apps for Portuguese
Italian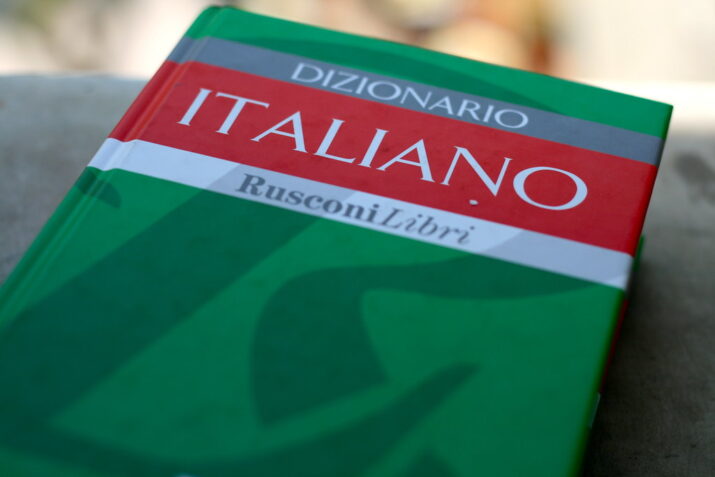 The melody and pronunciation of the language are one factor that puts Italian amongst the challenging languages to learn.
Although the pronunciation is simple, Italian has a distinct melody that makes it more difficult to learn.
To sound Italian, you must not only ensure that you pronounce the words correctly, but also that you talk with a specific melody.
Even Italians don't always use the correct melodies, and the way people speak differs by area, so speaking with the correct intonation is a difficult talent to master.
Other than that, Italian has articles and prepositions with tricky combinations, making it one of the hardest languages to learn out there.
Apps for Italian
Conclusion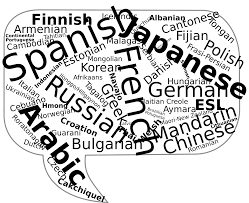 Image from cdn.pixabay.com
Regardless of how difficult a language is, you still need to put in the time and effort to actually learn it. So pick an app from the Internet and start learning the language you've always wanted to speak!
Like this Article? Subscribe to Our Feed!
Passionate in tech, software and gadgets. I enjoy reviewing and comparing products & services, uncovering new trends and digging up little known products that deserve an audience.