15 Awesome Online Courses To Learn Thai [2023 Updated]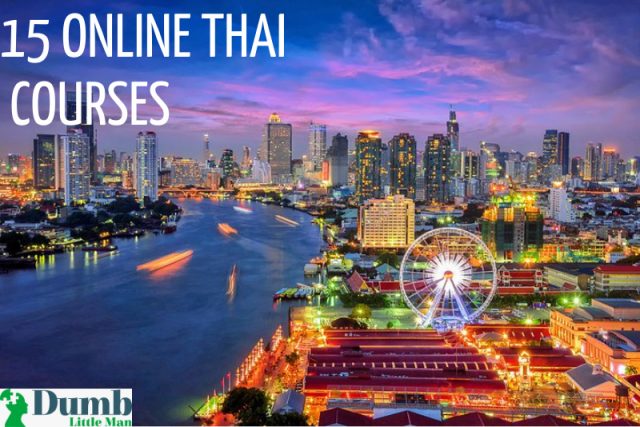 When it comes to learning a new language, it's not always easy. If you don't know anything about the new language and you want to learn, it can be tough.
If you want to learn a new language like Thai or even English, you must study thousands of words, new grammar rules, new phonetics, new phrases and idioms, and much more in order to achieve this goal.
Learning Thai can be difficult. When you have to start from scratch, it might be a frightening undertaking. Although the cultural reach of a language like Thai is limited compared to other languages, this does not indicate that there are fewer resources available to you.
Learn Thai
Thailand is a wonderful country. Over 6 million Thai native speakers are there in Thailand, whereas 44 million people use Thai as a second language. Thailand has various dialects, as they are influenced by the wide expanse of Thailand. No punctuation is used, and there are no spaces between words. The Thai language uses aspirated and unaspirated consonant sounds with a tonal scheme comparable to that of China.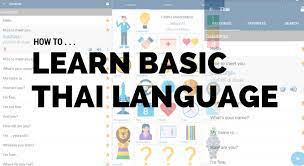 Image from Kohchangsun
When visiting Thailand, speaking Thai will provide you a better experience in different fields like business. Thai people can be great friends. Outside of tourist attractions, English and other foreign languages aren't very well known, so if you want to go exploring Thailand, you will definitely need to learn this new language or take an English to Thai dictionary to understand meanings. Learning this language has a lot of benefits. You can do business with Thai people. You can make friends with native-speaking people to be able to speak well, write well and become fluent.
There is an abundance of information available online for learning Thai. You don't need to go to Thailand to learn this language.
You only need to know where to search, how to utilize them, and understand the steps you must follow in order to take full advantage of the resources you have available before diving headfirst into the language.
This review article shows the 15 best places for you to learn this amazing language:
Language learning with italki is amazing. It enables you to meet, and hire teachers from all around the world in one convenient place. The journal feature allows you to practice writing and speak Thai with native speakers while you are on the site.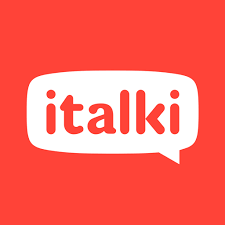 Image from modedandorid
Here the language courses aren't free. Italki instructors choose their own hourly prices for language lessons. Subscription starts at $4 and goes up to a maximum of $80. There are no discounts available in this system.
Advantages
Even for less commonly spoken languages like Thai, there is a great team of qualified instructors who know both English and Thai.
Even at low prices, it is possible to search for a team of qualified native Thai teachers.
The ability to arrange Thai lessons whenever it is most convenient for you. A large number of available teachers ensures that you will be able to locate someone who works with your schedule. You will learn to write every alphabet have a conversation with the teachers.
It is simple to ask questions, check what you write, and locate a free Thai exchange partner thanks to the additional services available in the italki Community.
It's Thai/English dictionary is easy to read.
Disadvantages
The app is the only way to access the features available.
It is possible that you will need to try multiple Thai teachers before finding one that is a good match for your learning and personality style.
It's easy to fall behind on your Thai coursework when you should be.
CLICK HERE TO READ MORE ABOUT ITALKI
2. Thai Pod101
Thai Pod101 is one of the best and the fastest, easiest, and most fun ways to master Thai. Learners of all levels can develop their language skills, because they have lots of content to choose from, which includes beginning and advanced classes, but focuses mostly on introductory sessions.
Teaching is made much easier with online classes with flashcards, downloadable English notes, and apps that have a variety of features, even on smartphones and tablets.
Advantages
There are built-in flashcards for you to use. It offers lessons that are both entertaining and interesting, and they are quite engaging. There is a plethora of free and downloadable content available. There are over 1,000 podcast lessons to choose from, with something for beginners and master-level students.
This Language course contains a slew of interesting cultural knowledge that is interwoven directly into each lesson. You may also filter the classes by 'culture,' and in the lesson notes, you'll find a section devoted to Thai culture that will help you learn more about the country. Among the themes, you'll learn about including Thai cuisine, historical people and figures from the past, traditional clothes from Thailand, history, artists and musicians, and more. Thai Pod101 cultural classes are the most enjoyable aspect of the entire program.
Disadvantages
It provides limited opportunities to practice speaking, writing, and pronunciation. It has a limited number of community-related features for learning Thai. Only members who have upgraded to Premium+ will have access to instructions with a teacher.
This program has a relatively tiny community of Thai language speakers, which is a problem similar to the lack of speaking practice, is a problem as well. In order to find someone to practice speaking the language with, you may have to search outside of the ThaiPod101 community for assistance. In addition, certain of the community features are restricted to Free and Basic subscriptions only, as previously stated.
CLICK HERE TO READ MORE ABOUT THAI POD101
Mondly is an interesting language learning app with amusing features. It is wildly successful with 70 million language learners. To say it was well-received would be an understatement.
Mondly's Thai lessons are similar to a game in that they are highly appealing. To begin with, the platform is a breeze to get started with, and you'll be able to come up to speed in no time, as it's so intuitive.
You can acquire a few new words and phrases during your breaks and then hop back into your original activity exactly where you left off afterward. Images are used with words and phrases in Mondly, so users have a better memory because of visuals. A speech recognition option is also available, but it must be activated first. It's great for improving speaking.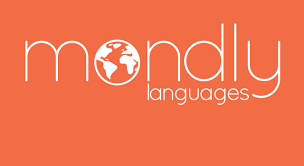 Image from Fluentin3months
With a Free Mondly subscription, you can practice your Thai comprehension and fluency in any of the three levels: beginner, intermediate, and advanced.
You'll have access to every language at the same price when you subscribe to a premium membership. While you probably won't have to learn any additional languages, it would still be more economical if you and your partner were both learning languages in the same club and were able to utilize the same membership.
Advantages
Mondly's impressive look and feel are clear indicators of the quality of this language program. One way Thai teachings help students learn is by incorporating a visual depiction of the words they're learning.
You can switch between the transliteration of the language and the Thai script whenever you want. Learning Thai or Chinese will benefit greatly from this.
With the pronunciation and its spelling matching, one can more easily identify the word on the screen. Finally, the pictures and visual representations help you remember the text better.
Native speakers can talk to you. To help you build real-world applications from your language skills, this virtual reality function helps you better understand how the things you learn inside the program relate to actual-world scenarios.
Disadvantages
You will need to subscribe to premium to make use of all the platform's features. You'll get a chance to use the service for free, but you'll run out of lessons and face a brick wall before long.
It isn't as pricey as you may think, at least if you go with the 12-month plan. Since most of the tiered payment plans provide you a large discount for long-term commitments, this is standard nowadays.
CLICK HERE TO READ MORE ABOUT MONDLY
The Pimsleur Language Programs has been available for about fifty years, in several versions. Using a web app or downloadable software, the program provides accessible language learning through its online and downloadable service.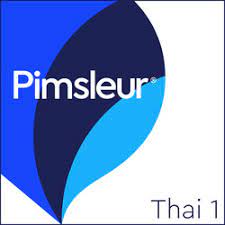 Image from PimsleurThai
Pimsleur helps students acquire conversational skills in any language by contextualizing the introduction of grammar and vocabulary. There are no vocabulary lists, conjugation charts, or screen interactions. Language tapes will be recognizable to everyone who has used them to study.
Advantages
With Pimsleur, you'll spend most of your time speaking and listening to audio Thai lessons. The Pimsleur method works effectively if you can fit it into your schedule. These abilities can be easily incorporated into the everyday routine of anyone who has a commute longer than 30 minutes.
Every day brings new vocabulary. It's not hard to find 30 minutes in your everyday schedule. The Pimsleur approach allows you to fill in those seemingly random time gaps throughout the day with valuable practice time. Unlike other programs, Pimsleur is purely audio-based, making it ideal for blind and visually impaired language learners.
Disadvantages
One typical issue about Pimsleur is that some Thai words you learn are not that useful in real life. Studying Pimsleur Thai lessons can get somewhat monotonous, and it can become extremely monotonous after listening to them numerous times.
CLICK HERE TO READ MORE ABOUT PIMSLEUR
5. Learn Thai Podcast
The Learn Thai podcast Course aims to teach "actual street Thai," which means current Thai used in public spaces. You can learn how to converse with a Thai native by observing how one speaks with you in our speaking practice. In learning modern Thai, you must become fluent in both modern vocabulary and grammar, instead of relying on out-of-date dictionary phrases.

You can buy the whole course for $197 or use some features free of cost.
Advantages
Every Thai lesson has a word-for-word translation, which helps you learn proper Thai sentence structure and get used to Thai pronunciation. Every grammatical rule you learn includes numerous instances of how to apply it, and we'll utilize particular examples to help simplify down complex ideas. With these courses, you will get to write and pronunciation of different sentences.
Disadvantages
There is no way to receive lesson feedback from a teacher or have a conversation. It would be beneficial to have a better gateway so that everything can be readily accessed and understood through the website. This is an area where the program may use some improvement.
CLICK HERE TO READ MORE ABOUT LEARN THAI PODCAST
6. Lingopolo
Lingopolo is a completely free resource that teaches you how to better understand and speak foreign languages. Its online language learning classes are run through quizzes. Lingopolo groups lessons into word sets and then quizzes you using flashcards to improve your ability to grasp these words. You will get alphabet lessons. Writing is easier with Lingopolo.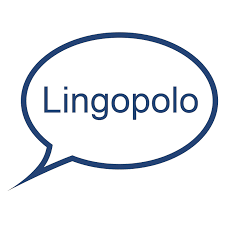 Image from lingopolo
Every quiz includes 10 words. At the beginning of each question, you will be informed of your current knowledge level, and you will be informed of any improvement at the end of each quiz. The premise is that you shift all of the sets of words from having zero percent knowledge to becoming fluent in spoken language.
Advantages
You start with learning Thai vocabulary and go on to more advanced vocabulary. This new digital teaching strategy strives to push you to learn the new language.
So that your learning is more efficient, It'll go from simple to complex and cover everything in the middle. It prioritizes memorizing the most common words first, so you can take away what you've learned quickly.
Lingopolo is all about listening and making sure you comprehend what you hear, then encouraging you to speak as you grow in your understanding. It's a lot easier to say the same things someone else has said if you understand what is being stated.
Disadvantages
Some language classes require you to complete them in the correct order; no skipping around is permitted.
Because the course is organized up in the manner of a blog, there are some limitations to learning Thai. Learning pronunciation and how to read is quite hard with this site.
CLICK HERE TO READ MORE ABOUT LINGOPOLO
7. Pickup Thai
PickupThai Podcast teaches Thai as it is spoken by Thai people and not the strange, but Westernized version. You'll discover everyday sentence structures as well as popular idioms in the Thai language while working through these exercises. You will learn the pronunciation through different courses. Understanding these components is vital to mastering Thai speech – you will do so after you hear audio files in a casual, conversational tone.

Advantages
There are two artistically produced PDFs for each of the PickupThai Podcast courses, which are accompanied by an audio file for learning and listening. The recordings are crystal-clear and easy to understand to become fluent. PickupThai Podcast teaches realistic real-life Thai scenarios using all conceivable approaches.
Disadvantages
When compared to other course possibilities, this one is somewhat expensive.
If you wish to learn professional Thai, this is not the best option for you.
CLICK HERE TO READ MORE ABOUT PICKUP THAI
8. FSI
The FSI is a dependable method for students to master the basics of the Thai language. You won't have to pay a dime for its subscription, which is amazing considering the content is obsolete and likely hardly worth anything. But given that it's available for free, it does quite well.

Advantages
There is an enormous amount of audio found in most FSI courses. FSI is quite cautious when it comes to writing noun + verb + subject sentences. FSI focuses on generating tangible results from actual conversations. It is entirely free of cost.
Disadvantages
While the FSI courses have a lot of audio available, much of it has poor quality. For beginners, it may be difficult. While there is a lot of guidance in the courses, newbies get little of it.
CLICK HERE TO READ MORE ABOUT FSI
9. Udemy
On this platform, instructors display their knowledge in anything, including Thai, for anyone to take advantage of. Students can choose a variety of subjects, as they can attend a class which is either throughout a day or a matter of minutes.
You are able to select the instructors you want to work with and the specific area of Thai you want to focus on. Many teachers supplement video training with downloaded content for you to read.

Advantages
A topic might be given a specific study course. After purchasing a course on Udemy, you receive all future updates free of charge. If you're displeased with a course or instructor, you can get your money back.
Disadvantages
There are a lot of costs associated with taking courses. Because every instructor is unique, it can be a gamble to choose one.
CLICK HERE TO READ MORE ABOUT UDEMY
10. Glossika Thai
Glossika provides courses in Thai as well as every other language for a single flat fee for learning. Its primary focus is on audio drills for improving oral communication skills and listening comprehension. There isn't much material able to read.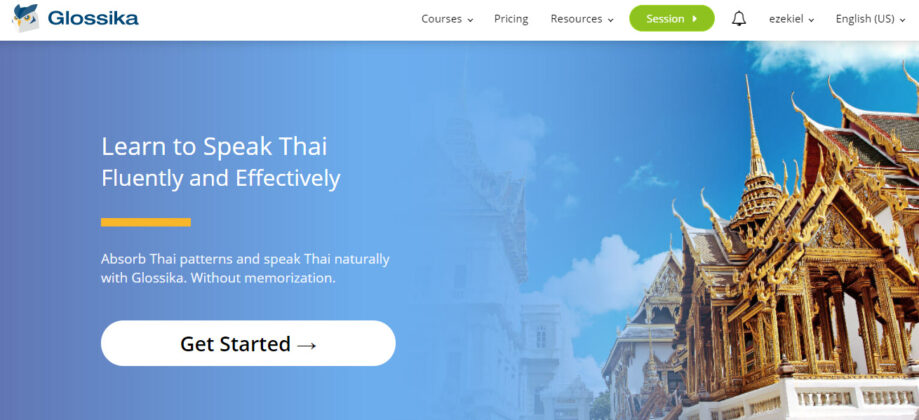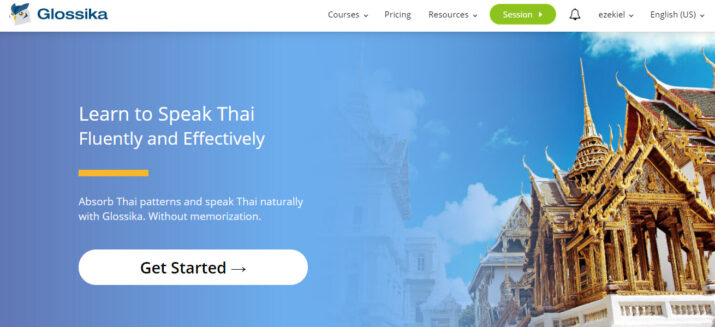 Advantages
With your subscription, you'll get Glossika's multiple languages. The lessons are somewhat repetitious, but this is a good thing because it helps you learn Thai. In terms of audio, each language option is equally exceptional.
Disadvantages
For complete beginner-level students, this is not a suitable option. Some courses include inaccuracies that should be corrected.
CLICK HERE TO READ MORE ABOUT GLOSSIKA THAI
11. Mango Languages
Thi is a decent choice for those who want to learn any language at once or people just starting out. Mango Languages may not be particularly useful for advanced learners. You may get all of the resources you need at a good price.

Advantages
It has a really simple design. It will help you learn any alphabet and sentence through exercises.
God notes that are incorporated into the courses to assist you in better understanding the language you are learning.
Disadvantages
Repeatition of instructions again and again by the teacher. Its really annoying.
Not enough material to read and improving reading abilities.
CLICK HERE TO READ MORE ABOUT MANGO LANGUAGES
12. High-Speed Thai
It appears that the course provides an additional amount of information over and beyond what is usually taught in a textbook. It's possible some of the materials will be useful for someone just starting off. It feels antiquated and outdated.

Advantages
It has an immense amount of material for personal use. For somebody who is just starting off, it's enough to study for several months. It rises above the other books in a big way.
With regards to cost, you get quite a lot for your money. Learning Thai is great for learners who like to do things hands-on. It's useful if you wish to start with a basic level of Thai as well. it is far better than many other novels
Disadvantages
It's not an aspect of a program. It's a PDF file that contains hyperlinks that download MP3 files. It is difficult to work with. The developer must turn this app into an integrated software product.
It also fails to do a good job of explaining the middle-tier concepts and things without being verbal and personal, which is kind of a pain.
CLICK HERE TO READ MORE ABOUT HIGH-SPEED THAI
13. Transparent Language
Transparent Language has many choices in languages, but the overall quality is not quite up to snuff. We are not particularly fond of their instructional techniques, and their emphasis on rote memory misses the objectives. This course offers a cool audio feature that we enjoy for pronunciation, but it alone isn't sufficient to justify the cost.

Advantages
It follows a logical progression and has a clear structure. Yes, it has an excellent analysis of the speech. The learning process is appropriately challenging.
Disadvantages
Exercises in writing and spelling skills could be improved. Some languages contain more information than others. It is more expensive than the competition.
CLICK HERE TO READ MORE ABOUT TRANSPARENT LANGUAGE
The book decrypts the Thai characters and ensures you can start reading the translated text immediately. The sound files included in reading Thai In 10 Days will allow you to pronounce words correctly from the start, therefore helping you to learn how to read Thai in ten days. Some verses are translated in English for better understanding.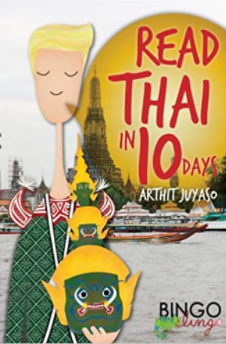 Advantages
The content has been compiled into easy-to-follow modules for people who aren't native speakers and are beginners. With the files that can be downloaded from a website, it is easy to grasp how to properly create the sounds. Learning is easy here.
Disadvantages
Anyone who is considering reading Thai should know that there is much effort involved in recognizing and mastering all of the Thai vowels. Vowels put consonants at a child's level. No advanced level alphabet training is given.
When it comes to memorizing the words, you have to both know and recognize them since you can't skip reading out loud, even if you are learning the words as you do it. Foreign students have to study Thai in an innovative manner that is less strenuous than what the local students must experience.
CLICK HERE TO READ MORE ABOUT READ THAI IN 10-DAYS
This course has two CDs inside a paperback book for learning. It gives you a straightforward and thorough methodology for Thai, so you may gain knowledge, speak, and write Thai confidently in a short span of time.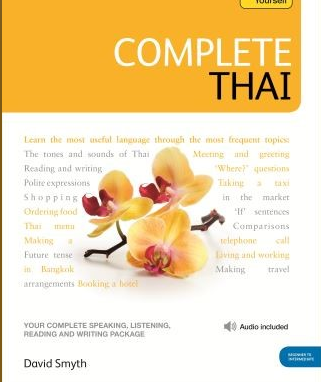 Advantages
The dialogues are beneficial, and the book taught you just enough formal Thai to utilize in day-to-day conversations, as well as teaching you some colloquial Thai. The text is written in Thai as well as all words, conversations, and sentences.
Disadvantages
The romanization system is a bit cumbersome and sometimes inaccurate. It is almost impossible to listen to. The considerable amount of recording time taken up by the English narrative creates a barrier to creating an immersive experience because it leaves no room for the Thai speakers to be audible.
CLICK HERE TO READ MORE ABOUT COMPLETE THAI
Conclusion
If you are seriously considering learning Thai, Mondly is the one to go for. It has all you need to become fluent. You can easily start having conversations in Thai after you complete your course with Mondly. Mondly is a joy to use. Even if you have no prior experience, you'll be able to get the hang of things very fast.
It has earned a prominent place in the mobile-learning industry. Learning on the go is in your best interest because you'll enjoy this. All your progress is kept in the system so you can quickly return to where you left off. You will love the design and how easy it is to navigate the site. You could easily start working with the UI regardless of your age.
To anyone, beginner or intermediate, looking to learn any alphabet, spoken words, and expressions for employment, education, or travel, Mondly is highly recommended. And it is an incredible forum for beginners for learning other languages, and to test their tone learning progress.
Hope this review article ends your search for the courses which teach Thai.
F.A.Q.
How To Learn the Thai Language?
Buy a Thai phrasebook. Understand every alphabet and the letters. Create flashcards with short expressions and words that you can memorize. Learn the foundations of Thai. Even you can go to Thailand to have a good grip and become good at speaking and be fluent.
How To Learn Thai?
If you are a beginner and serious about language learning. Look for a strong language program on Google. As mentioned above, there are a lot of free and paid lessons, if you want to learn this new language and also want to speak Thai. Start with simple expressions like "Hello".
Learn every alphabet and different nouns. This is a basic, must-have action. Get to know the basics of Thai. Remember important words, verbs, and expressions.
Learn How To Speak Thai
Speaking Thai can be difficult for a beginner. Enroll in a Thai language class or visit Thailand for additional immersion to get more experience in Thai. You may also find a native Thai teacher to speak with and for learning pronunciation. Find someone to teach you how to read. Make sure you get a solid Thai textbook. Speak to locals to learn more.
Dictionaries
Longdo Dict is simply the best Thai dictionary available today. As soon as you submit your search query (whether in Thai or English), Longdo Dict checks it against a number of different dictionaries, such as those that translate between Thai and English as well as Thai and English-Thai. English-Thai — This is another excellent dictionary for searching long sentences.
CLICK HERE TO GET MONDLY AT A DISCOUNTED PRICE!
Like this Article? Subscribe to Our Feed!
Passionate in tech, software and gadgets. I enjoy reviewing and comparing products & services, uncovering new trends and digging up little known products that deserve an audience.