Gartley Pattern: Everything A Trader Needs To Know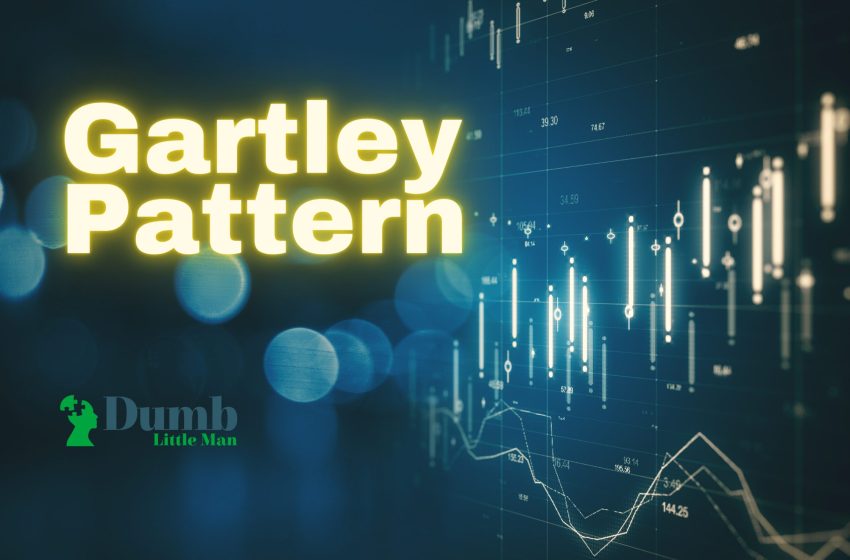 Want to jump straight to the answer? The best forex brokers for traders are Avatrade and FXCC
The #1 Forex Trading Course is Asia Forex Mentor
Gartley Pattern – Quick Video Setup tutorial
The Gartley pattern is very specific and rarely occurs in the forex markets, however, waiting and being patient for the pattern is extremely rewarding in the trade as it lowers the risk factor of the trade because of its precise nature since it is a complex method of trading it is not recommendable for the beginners who just started in this industry. The Gartley structure takes time and practice to learn but when it's understood properly it will be worth all your time and effort.
In this article, you'll learn about the Gartley pattern by Asia's biggest forex experts view of the Gartley pattern will help you trade better and win in the stock market.
For an in-depth view of this pattern and understanding of the stock market, we've got Ezekiel Chew who is the founder of the Asia forex trade and also the head of training at Asia forex mentor. He is not just a basic trainer but a recognized expert in his field, the forex markets, and the forex industry. He is also regularly invited to speak at the major forex events to share his knowledge and perception of the live market that are sought after by retail traders.
Ezekiel is known as one of the best traders who care and contemplates for the community. A person who makes 6 figures himself by his trading. He also trains and gives investment advice to forex traders that work in the banks, fund management, companies, and the proper trading firms as well.
What is Gartley Pattern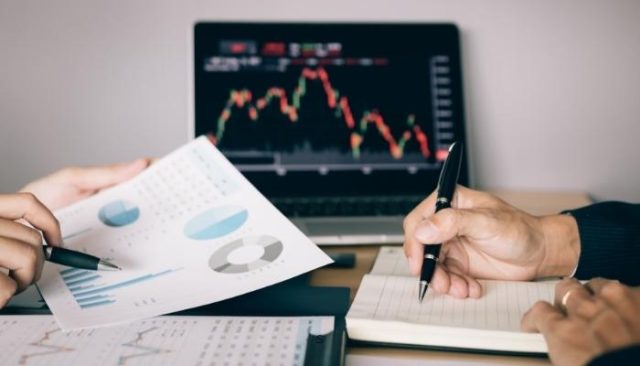 As it is mentioned above The Gartley pattern is a graphical representation, of harmonic patterns, Fibonacci ratios, and numbers that helps the traders in knowing the ups and downs of the market. Fibonacci ratios and patterns are important as it is a golden ratio of 1.618 and their inverse is 0.618. the Fibonacci of any number is around 1.618 times the preceding number. It is a widely used chart pattern and it is also one of the many advanced pattern trading strategies that are used by traders nowadays.
There are two types of patterns,
#1. Bullish Gartley pattern
#2. Bearish Gartley pattern
The bullish Gartley pattern tells about the upcoming opportunities in the forex market and it makes rising and falling wedges. Rising slopes are formed when the slope is high and the slope lows are rising. Falling slopes are formed when the slope of high and low are both falling.
The bearish Gartley pattern is the opposite of the bullish Gartley pattern. it targets the downtrend of the price chart when the pattern completes the fourth point.
How to use Gartley Pattern
The Gartley pattern requires knowledge from the Fibonacci retracement tool and a touch of the Elliott Wave's hypothesis. The pattern comes in two forms: the bullish, shape like the letter "M" and the negative, shape like a letter "W". To understand and identify Gartley patterns it should have 5points that are namely X, A, B, C, and D. These 5 points are Elliot wave movement part from motive to corrective phase, in which C and D point acts as the start of the reversal.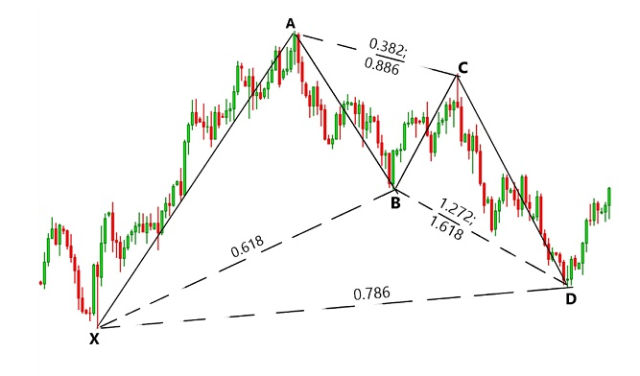 For further understanding, the bullish Gartley pattern XA is the impulse wave of the bullish Elliott wave. Point B should retrace on XA to 61.8 %, which will form AB corrective wave A. Then point C should be at 38.2% to the retracement of XA and88 .6% retracing of AB. Formation of the corrective wave B is done by points BC. At the last point, D can be 127.2% or it can also beat 161.8% extended from XA. CD will form another corrective wave, C.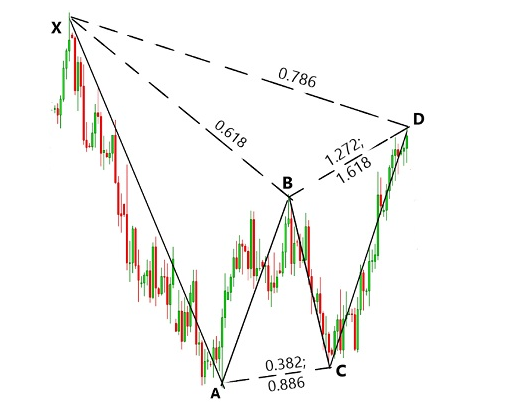 Gartley Pattern Trade Rules
When you have successfullyGartley identified the Gartley harmonic pattern you now need to trade. Depending on what kind of pattern it might be either a bullish Gartley pattern or a bearish Gartley pattern.
For the bullish Gartley pattern, the entry is determined by the price action. Stop-loss is put at point X or on the 100% retracement of the XA point. The level where you can take profit can be at point C.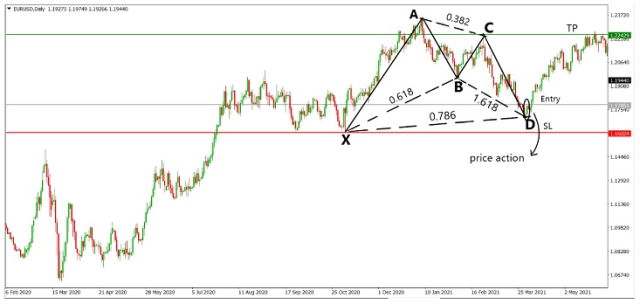 For the bearish Gartley pattern, the entry is determined by the price action. Stop-loss is put at point X or on the 100% retracement of the XA point. The levels where you can take profit can be at point C.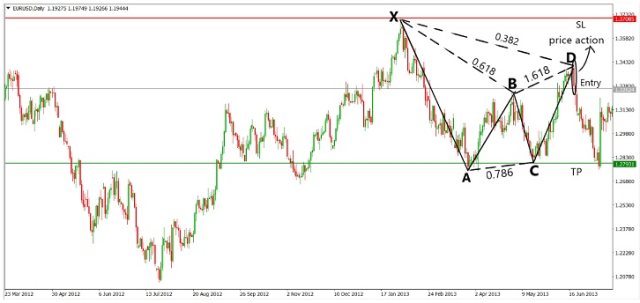 Pros and Cons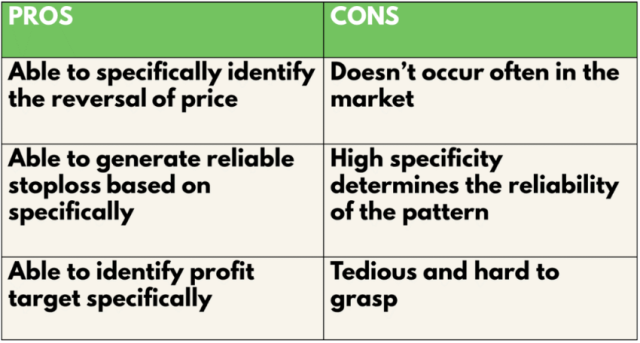 Now on to discuss the pros and cons of the Gartley pattern and strategies They are highly specific and accurate in their measurement due to the Fibonacci chart patterns.
It allows a trader to know its price targets and the reversal areas, stop loss, and highly accurate profit targets. But as the less occurrence of patterns in the forex market, it requires calm and composure of the trader which can also lead to the opportunity costs meaning other trades might be left out.
Even though the Fibonacci ratios are specific. The degree of specificity also tells the reliability of the pattern. This pattern may show numerous red flags at the time of its formation and the biggest would be failing to match the Fibonacci ratios. It is also not ideal for the beginner but extremely rewarding for people who know about trading.
Gartley Pattern Analysis
For finding out what will be the probability of the Gartley pattern trading we have done backtests that were based on the past trades from June 26, 2021, and on the M1 timeframe. The entry rule is mentioned above. We will also be backtesting EURUSD for forex, US30 for tocks, and lastly BTCUSD for the cryptocurrency, we assume that the trade risk would be 1%.
Before diving into the analysis you need to know that
Avg Risk reward ratio= ( Total risk-reward ratio of winning trades/ total no. of wins)               
Profitability (% gain)= (no. of wins* reward)- (no of losses* 1) [ Risk is 1%]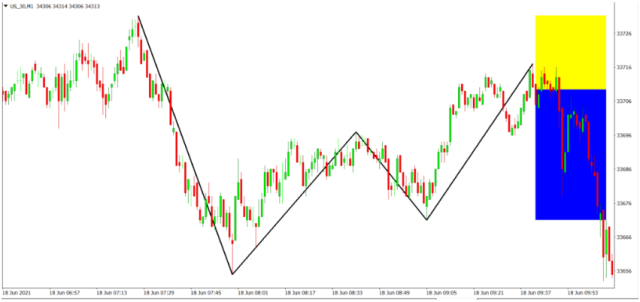 The results of the backtest show that trades with the blue and yellow zones show an overall win with reward zones as blue and risk zones as yellow color.
From the backtest results it was concluded that the win rate of this strategy for EURUSD is 60%. AAPL is 60% and BTC is 80%.
Now for the avg of the risk factors, EURUSD is 1.13, US30 is 1.27 and BTC is 1.18.
And lastly, the profit in this strategy for EURUSD is 2.77, AAPL is 3.62 and BTC is 7.44.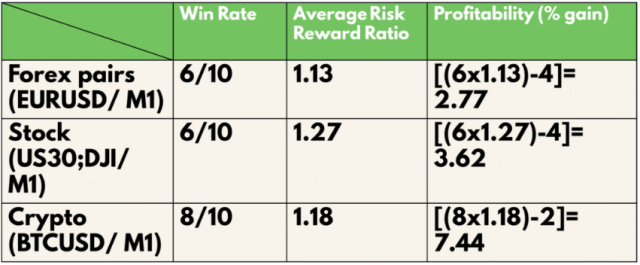 Best Forex Trading Course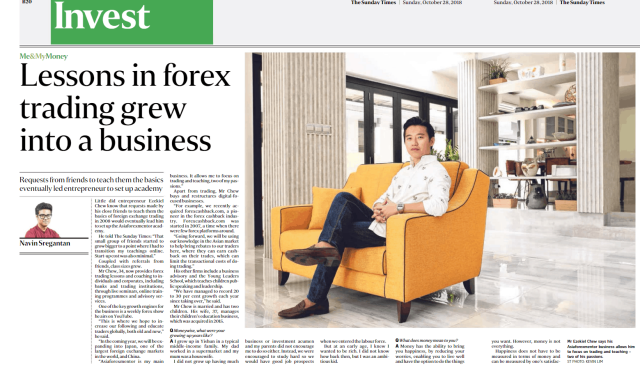 One Core Program is a course in which the lead Trainer – Ezekiel Chew aims to pull you into an inner circle to share over two decades of efforts that culminate into an expertly crafted path to better trading. There are many free materials you can read and get insightful trading content via the Asia Forex Mentor. However, the One Core Program comes to fast-track your progress.
One Core Program is the course that has helped both retail and institutional traders to level up their game at everything they need to know and turn the tables of their trading careers for the better. One Core Program is a balance of many aspects that traders miss in the markets.
Among the outstanding benefits of the One Core Program is the ability to transform all traders – retail or institutional into a mindset of winning traders. Ezekiel dabbed it as Lifestyle trading. And you must not quit your job or hobbies to get to learn and trade onwards successfully. Lifestyle trading only requires as little as 20 minutes daily for you to onboard with the winning habits.
Lastly, one key aspect you'll come to appreciate is the proven path to success. Ezekiel lays emphasis on the fact that winning in trading is not a cumulative effect of trading in fear and greed while staring at charts all day. Enroll and take on the One Core Program to best grasp the sure bullet to your lifetime of successful and fulfilling trading careers.
| RECOMMENDED TRADING COURSE | REVIEW | VISIT |
| --- | --- | --- |
| | #1 Forex, Crypto and Stocks trading course. Ranked most comprehensive by Investopedia and Best by Benzinga. Free to Try! | |
Best Forex Brokers
Broker
Best For
More Details


Advanced for Non US Traders
Read Review




securely through Avatrade website
Broker
Best For
More Details


Intermediate for Non US Traders
Read Review




securely through FXCC website
Conclusion: Gartley Pattern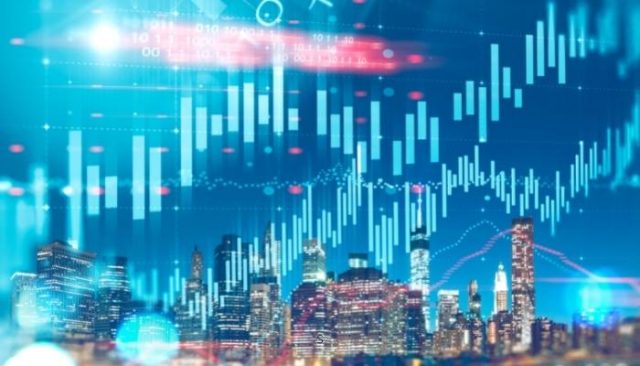 To conclude it all, the Gartley pattern strategy is beneficial because of its higher win rate and reward to risk ratios it produces. There is also sometimes happened that this pattern has fooled many traders but all you need is a good eye to spot the red flags, as this technique deals with the mathematical precision it is easier to spot the red flags.
This an advanced technical analysis not recommended for the beginners but the knowledge of this pattern will aid you in the trading world as it is through chart patterns and price actions that traders from around the globe communicate.
Gartley Pattern FAQs
How Much Do Forex Traders Make A Day?
How much you earn is always subjective and varies from person to person and how much effort they have put into the trading and trading strategies. with a decent win rate and risk-reward ratio, a person who has given the all attention of his day to forex with a good method can earn between 50 to 500 dollars a day and you also do not need as much money to start trading in the forex market.
Again it all comes down to the time and effort that you put into the trade. The amount of investment you initially put in can multiply greatly with the right mindset and strategies.
How Much To Invest In Forex Trading To Make A Living?
It is easy to start trading as it requires a minimum of only 50 dollars to open a forex account. while some other brokers allow you to open an account with no initial money deposited. You should know about all the risks that are involved in forex trading and how to maneuver around them.
Can You Make A Living Day Trading Forex?
If you are new to trading then you might think that can it be possible that me to make my living from forex trading and the answer is absolute yes, you can make a good earning from the trading. Ezekiel Chew who is the best know forex trader now is making 6 figures just by trading.
Broker
Best For
More Details


Advanced for Non US Traders
Read Review




securely through Avatrade website
Broker
Best For
More Details


Intermediate for Non US Traders
Read Review




securely through FXCC website
Like this Article? Subscribe to Our Feed!
Wilbert is an avid researcher and is deeply passionate about finance and health. When he's not working, he writes research and review articles by doing a thorough analysis on the products based on personal experience, user reviews and feedbacks from forums, quora, reddit, trustpilot amongst others.