31 Greatest French Youtube Channels For Everyone [2023]!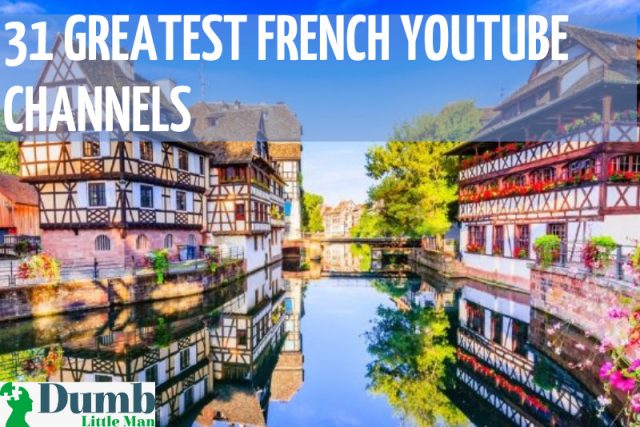 Photo by Denys Nevozhai on Unsplash
French is the official language of 29 countries and is spoken by over 76 million native speakers worldwide. This makes it one of the most popular languages in the world, with France being the origin.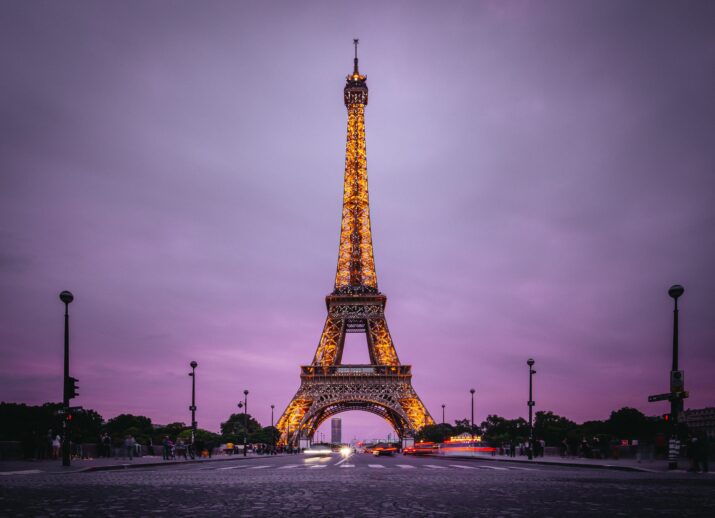 If you are looking for ways to start learning it, there are various ways to get you started. You can either look for language learning apps/platforms to get you started. A good place to start learning for free is YouTube- one of the most visited websites.
YouTube provides you with unlimited materials and resources to get started. In fact, you can become fluent without paying for any premium course.
This post focuses on both French YouTube channels and French YouTubers. These are the best places and people to get you speaking faster. They teach through music, video games, and videos.
One question that usually arises whenever learning from YouTube is concerned is the quality of the videos. Several French YouTubers such as Seb La Frite put a lot of effort everyday to make sure the videos are top-notch. Lessons are well structured, varied, and cover different aspects of life, culture, and contexts.
While each French YouTuber has his own teaching style, this post provides you with important information to assist you in choosing what suits you.
Keep reading to find out the 31 best French YouTube channels.
French YouTube Channels
1. Francais Avec Pierre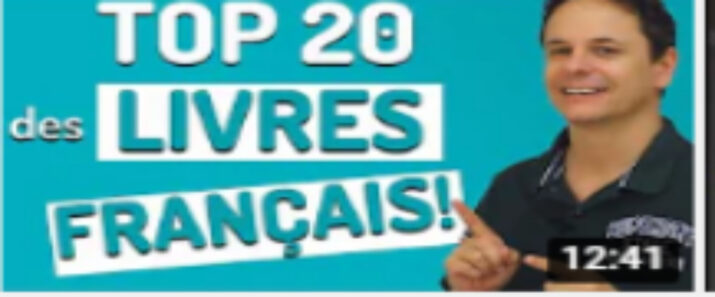 Pierre and Noemie tutor at this French YouTube channel. Whether you're a beginner or intermediate, Francais Avec Pierre has something for you to boost your French skills.
Pierre teaches topics ranging from food recipes, everyday activities, holidays, and listening to conversations with French speakers. His videos are skill-based or involve listening to conversations.
What makes these YouTubers stand out?
Gives you an opportunity to study for the MELF exam.
Has content on slang- ensures you make little grammatical errors when conversing.
His videos have French and English subtitles.
He immerses you into French from the start.
Subscribers
Over 1.6 million
CLICK HERE TO READ MORE ABOUT FRANCIAS AVEC PIERRE
2. Learn French With Elsa

How about learning French from one of the experienced French instructors around? With 17 years of experience, Elsa immerses you in the French language right from the start. While French is the default language of instruction, she also uses English for those in need of additional help.
French learners will enjoy;
Structured grammar and vocabulary classes.
Dictation exercises.
Dialogues and pronunciation exercises to boost spoken language
Live weekly classes.
English subtitles on all videos.
Furthermore, you can enjoy listening to her go through the ''Le Petit Prince'' book. She discusses all grammar points and vocabulary in the book.
Subscribers
Over 92000.
CLICK HERE TO READ MORE ABOUT LEARN FRENCH WITH ELSA
3. Easy French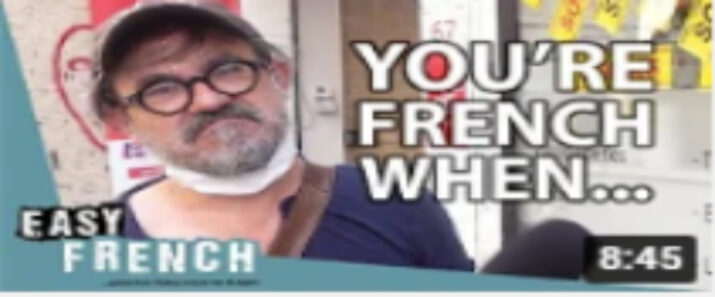 How about learning French from the streets of France? Easy French prides itself in immersing learners- whether beginner or advanced into French. Just like in other easy YouTube channels, easy French uses interviews to teach. A tutor will choose a topic and create identical questions for interviewing native speakers. As you continue studying French, you become comfortable using diverse French rhythms and phrases.
What's good about the interviews?
Videos have both French and English subtitles.
Easy to comprehend lessons.
Excellent content for all levels of French speakers.
Subscribers
Over 381 000
CLICK HERE TO READ MORE ABOUT EASY FRENCH
4. Parlez-Vous French


Ann Le Grand, one of the most experienced tutors, teaches French in this channel. Her primary aim is to help learners avoid mistakes when writing business emails, enhance their pronunciation and increase their vocabulary of frequently used French phrases. She delivers her lessons with a lot of love and enthusiasm.
What does she offer?
As a French learner, you will enjoy:
Tests to help you evaluate what you have learned.
dictation exercises to boost your written language
formal and casual language instruction
Additionally, she helps students boost their conversational skills by reading stories to both beginners and advanced students.
She also has a website, the Parlez-vous French website. If you need transcripts and additional listening and comprehension questions for the stories, you can get them from this website.
Subscribers
Over 672000
CLICK HERE TO READ MORE ABOUT PARLEZ-VOUS FRENCH
5. Learn French With Alexa


Do you like learning through movies? Alexa provides you with wonderful videos to get you started. If you can't afford private classes, then this is one of the best free alternatives available. Her method of teaching French, personality, and experience makes her stand out.
Alexa teaches with live streams as well as prerecorded 5-minute classes and 30-second YouTube shorts. She uses English as the major language of instruction. Beginners and intermediate learners will find her content worthwhile. Alexa has premium content for advanced learners on her website.
Subscribers
Over 1.24 million.
CLICK HERE TO READ MORE ABOUT LEARN FRENCH WITH ALEXA
6.Lingoni French


There are films for total novices studying French at the A1 level, as well as courses for students studying French at the B1 level. The Lingoni French films cover a variety of topics, including grammar lessons and common French phrases.
The channel has videos for students studying French at A1 level, as well as courses for b1 level students. Be sure to enjoy grammar lessons accompanied by popular phrases classes.
Subscribers
Over 59000
CLICK HERE TO READ MORE ABOUT LINGONI FRENCH
7. Oh La La, I Speak French!


One of the French YouTube channels is mostly suited to beginners and intermediates. Tutors use drama and humor to teach about common events. All videos are 2-minutes long. Videos are grouped into series.
What's good about Oh La La, I Speak French!
Entertaining content ensures you never get bored.
English subtitles for better explanations.
Content includes French swear words and slang words.
Content is grouped according to topics and context.
Subscribers
Over 30000.
CLICK HERE TO READ MORE ABOUT OH LA LA, I SPEAK FRENCH!
8. Learn French With Vincent

Vincent, one of the most active French YouTubers, keeps you updated with new content. He also owns the website french4me. He is one of the YouTubers with loads of videos to binge-watch.
What's good about this popular French channel?
Tons of video content to keep you engage
Quality content is available in his live-stream classes.
Vincent does a great deal of ensuring you learn all aspects of the language. His live stream classes comprise;
Dictations to help you master writing.
Answering questions about French grammar and vocabulary
Teaches you about idiomatic expressions and French history
The best part is you can either do these tasks live or while watching replays.
Subscribers
Over 844000.
CLICK HERE TO READ MORE ABOUT LEARN FRENCH WITH VINCENT
9. Francais Authentique

Do you love learning effortlessly? If yes, then you will find the Francais Authentique channels worth it. Johann, the French YouTuber, focuses on teaching you authentic content. Not only grammar and vocabulary but also their cultural context. His lessons are filled with jokes, philosophy and use popular phrases in context.
What's good about French Authentique?
Lots of content on various topics to choose from.
Has a topic of the day to get you going every day.
Content is regularly updated
His lessons are well-paced.
His channel content is well structured to suit all levels of students.
Subscribers
Over 1.26 million.
CLICK HERE TO READ MORE ABOUT FRANCAIS AUTHENTIQUE
10.Cyprien

Cyprien is one of the popular French YouTubers around. His closest competitor is Squeezie- a video games channel. Cyprien uses film to teach French. A quick visit to his channel and you might find yourself stuck there watching the addictive content he posts regularly. His videos comprise cartoons and animations about life.
What's good about this famous Youtuber?
You can watch up-to-date content.
Has subtitles in over 10 languages to ensure you understand the content easily.
He uses the latest technology and trends to create engaging content.
Subscribers
Over 14.2 million.
CLICK HERE TO READ MORE ABOUT CYPRIEN
11.Dirtybiology

Are you looking to study biology or science in France?
Dirty biology provides you with simple explanations of biological terms and processes. The instructor uses humor while educating his audience.
What's good about dirty biology YouTubers?
Engaging content means you will never get bored.
The founder is always available to answer questions from his audience.
Enjoy watching videos with both English and French subtitles.
Content covers numerous biology topics.
Subscribers
Over 1.2 million.
CLICK HERE TO READ MORE ABOUT DIRTYBIOLOGY
12. Nota Bene


If you love history, then Nota Bene is the best YouTube channel for you. You'll hear topics ranging from military, science, politics, economics, and social concerns.
What is good about Nota Bene?
The narrator speaks in a straightforward and enthusiastic manner.
Good for improving listening and comprehension skills.
Excellent choice of content for everyone.
All videos have French subtitles to immerse you in the language.
Subscribers
Over 1.85 million.
CLICK HERE TO READ MORE ABOUT NOTA BENE
13. Studio Bagel

If you are a fan of a team of French YouTubers, then this is one channel run by a team. Their purpose is to teach French using funny videos, parodies, and amusing advertisements on diverse topics. A quick look at their channel and you will hear talks about asteroids, adverts, and relationships.
Most of the films have native speakers. However, studio bagel has not put great effort into sub-titling its videos. This is likely to discourage beginners and intermediate learners.
Subscribers
Over 3.37 million.
CLICK HERE TO READ MORE ABOUT STUDIO BAGEL
14. The Golden Moustache

If you love studio bagel because of its comedy, then you'll definitely love Golden Moustache. It makes parodies and comedies on popular films such as Game of Thrones, Saw, and Star Wars.
Other popular topics include the sexual lives of video games, and the day the planet stopped masturbating.
What makes YouTubers stand out?
Its use of satire keeps learners interested.
It's fun watching crazy topics.
While the content is in French, subtitles for the films are available in over 10 languages.
They also have premium content in world history.
Subscribers
Over 3.6 million.
CLICK HERE TO READ MORE ABOUT THE GOLDEN MOUSTECHE
15.TV5MONDE INFO


If you love learning from what's currently happening around the globe, then this is one of the YouTube channels to subscribe to. Its primary focus is current events. You'll hear them talk about events in French-speaking countries such as France, Congo, and West African countries.
What's good about it?
Has Tons of content to keep you busy.
Videos have French subtitles to immerse you into the language.
Talks about French culture in various parts of the world.
Videos have different accents to help you improve your listening skills.
Subscribers
Over 772000
CLICK HERE TO READ MORE ABOUT TV5MONDE INFO
16. Alice Ayel


Another YouTube channel dedicated to newbies. Even a person with no prior knowledge will find its content simple to understand. Alice uses storytelling as a way of educating you about French culture.
What's good about Alice Ayel's channel?
All videos have French subtitles
She immerses you into the language immediately.
Alice speaks French fluently while using gestures and visuals to enhance the lessons.
Subscribers
Over 17000.
CLICK HERE TO READ MORE ABOUT ALICE AYEL
17.Norman Fait Des Videos

Norman, the founder of this channel, is another popular French YouTuber, but not as le Rire Jaune or Seb la Frite. He makes videos on tons of topics, including holidays such as Halloween, food, animals, movies, and video games.
A sneak peek through his comedy videos shows he has worked with like-minded YouTubers such as Cyprien.
What makes Norman stand out from other YouTubers?
The way he speaks will keep you glued.
Helps you improve your listening and comprehension of the French language.
His videos have subtitles.
Subscribers
Over 12.1 million.
CLICK HERE TO READ MORE ABOUT NORMAN FAIT DES VIDEOS
18. French Comprehensible Input