The Top French Resources To Learn French in 2023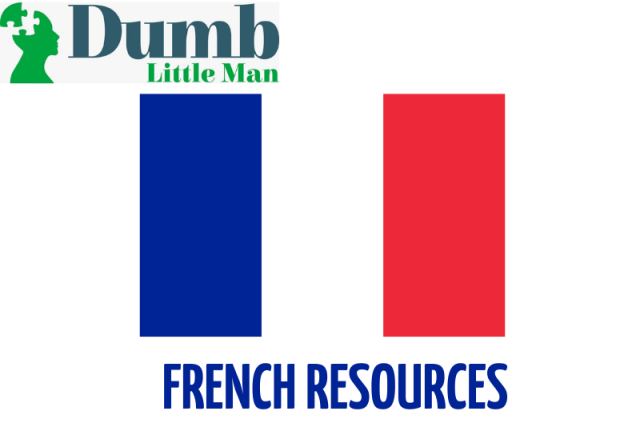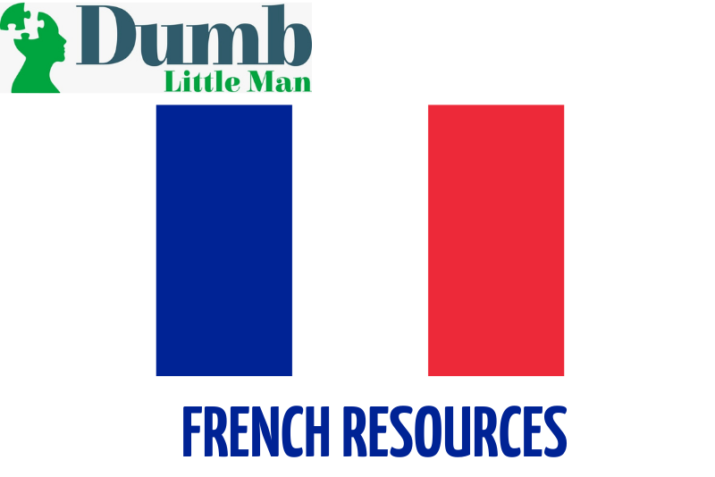 Are you thinking about learning French? Do you want to have a good command of French like a native speaker? That's great. Acquiring any given language can be a life-changing experience which will bring you benefits. French language is not only a language of communication, but also a language of international business, travel, higher education and French culture.
If you are aimed at learning French, you have to choose the right resource, the one which is suitable for you.The best resource should be geared towards helping you speak and understand the language in real-life situations.
The tools which are listed below will help you how to select words and apply grammatical rules in practice, in real contexts.
Learn French
1. Tandem

Advantages
One of the top rated language exchange apps worldwide.
Simple to use and easy sign-up.
Low prices for the paid version (1 month for $6.99 plus tax, 3 months for $3.99 plus tax, 12 months for $1.75 plus tax (billed for the total amount)
No faceless profiles are allowed.
The usage of filters to find partners.The chance to make a daily conversation with native french speakers
Call and video features to improve your French
Disadvantages
Some members profiles are on specific topics which may cause difficulty in being communication with them.
It is hard to find a partner if you are a guy in some cases.Women seem to prefer women.
The availability of the pro version doesn't add much value to the app.
CLICK HERE TO READ MORE ABOUT TANDEM
2. Hellotalk

Advantages
The app encourages you talk and interact in free form.Conversations are usually informal.Spoken language can be observed closely online.
The program matches you with fluent users of the language.
Good privacy settings. You can keep your personal information closed for others persons.
Authentic atmosphere is presented. Word, phrases, vocabulary and grammatical structures are improved in real-life materials for boosting your French speaking.
Disadvantages
Structured language lessons, courses are not provided to improve all language skills. Learners can enhance only spoken language.
The rate of the app is highly dependent on others users.
CLICK HERE TO READ MORE ABOUT HELLOTALK

Advantages
French uncovered has very comprehensible course content. It teaches by the method of story learning.
Preferable for those who are keen on learning new language literacy and grammatical patterns.
100+hours of guaranteed hours of French learning.
Detailed grammatical explanations for the learners who want to improve their French grammar. The category of verb is explained detail by detail. Verb conjugations, the usage og verbs, translation of verb in different contexts are showed by a number of examples.
Unique and innovative approach to teach native French. French vocabulary, words, phrases of the languages are taught in a story.
Disadvantages
Primarily a literacy based online course. The absence of conversational method may bother some learners who want to improve their speaking and listening skills.
The course is expensive one-time payment is $297. The app doesn't provide any free feature.
CLICK HERE TO READ MORE ABOUT FRENCH UNCOVERED

Advantages
There are a lot of teachers available to learn French online.
You can find skilled french instructors even at a low price.
Leraners can flex their learning hours whenever convenient.
Huge number of native speakers as turors guarantees you will find someone to fit your schedule.
One of the extra features is Italki Community which makes it easy to ask questions, check your progress, find a person to exchange ideas on spoken language by conversations.
Disadvantages
You can use community features only throught the apps.
You may try several tutors before finding the one that suits your language learning style and culture.
It is easy to miss the classes as much as you want.
CLICK HERE TO READ MORE ABOUT ITALKI

Advantages
The platform is professional offering a wide variety of online learning courses, which is aimed at improving speaking skills, grammar,vocabulary, pronunciation of the learners.
Lessons are developed by linguists rather than community members.
The price is reasonable.
Within the course categories, you can use microphone to use their speech recognition component. Audio recordings are also available.
Disadvantages
The online app doesn't match well-marketed hype.
Babbel needs a a better visual layout of topics and lessons.
You have access to only a single language per subscription.
Structured more like traditional lessons, can become repetitive after using a short time.
Doesn't develop coversational skills.
CLICK HERE TO READ MORE ABOUT BABBEL
6. Grammar Hero

Advantages
Great concept when it comes to learning speaking French.
Offers a collection of short stories that focus on French language grammar.
Covers learning topic that most students struggle with. Best way to learn french words and phrases, to review pronunciation of french words.
Stories and audio materials are also available to listen, speak, review writing at french lessons.
Disadvantages
The high charge compared to other apps. Definitely a significant investment.
The final section contains only worksheets to write in. It is useful, but it is no fun for students.
Requires independent language learning.
CLICK HERE TO READ MORE ABOUT GRAMMAR HERO
7. News In Slow French

Advantages
Current events are discussed in a meaningful way which makes them really engaging to listen to the speech of French speakers.
Grammatical, vocabulary lessons are provided well. Vocabulary of French language is presented with english words equivalent.
Language patterns are showed in a conversational way. If you want to learn French and practice speaking French, using french words, phrases in a real coversation, this app is a great choice.
Disadvantages
French lessons for advanced and beginner of the app are not as quite as the intermediate level.
The app is very basic, so you may find yourself searching an online course to learn French.
Most of the materials doesn't ask you to use french words you have learned.
CLICK HERE TO READ MORE ABOUT NEWS IN SLOW FRENCH
8. Language Transfer

Advantages
Lessons of learning french cover a lot of material in a short amount of time.It aids you to speak french in a free manner.
The lessons teach you a mix of 4 skills: listening, speaking, reading, writing.
Mihalis(the founder of the app) presents everything in a detailed way, explains everything as he encourages students to gain confidence to learn and have fun at the same time.
Language courses are created individually for every language.
The courses are completely free of charge.
Disadvantages
The absence of exercises, quizzes to produce. It will be difficult to review the learned materials.
Very self-guided, you will not have any criteria to measure your progress.
The quality of audio varies between some courses.Some may be difficult to listen.
CLICK HERE TO READ MORE ABOUT LANGUAGE TRANSFER

Advantages
Offers an affordable charge for unlimited learning. A good chance for learning french in a long term.
You can get involved in language learning from anywhere in the world.
Interactive,authentic, engaging materials for a good reinforcement of vocabulary and grammar of French language.
Another important feature of the app is games. Prefarable for active students who enjoy having fun playing games and learning at the same time.
Mainly useful for advanced and intermediate level students.
Disadvantages
The sound of some audio and videos are muted which makes listening nearly impossible.
The interface of the app is rather outdated.
Students will need basic understanding of french in order to benefit from Yabla.
CLICK HERE TO READ MORE ABOUT YABLA
10. Ouino

Advantages
Every lesson in Ouino is read aloud as well as shown on the screen. You can learn to pronounce a french word and write it correctly.
Exercises include pictures of a newly learned word and sound. Advanced french vocabulary words are color-coded, read aloud quickly, after this repeated slowly.
If you want to learn you can access the french learning course any time you want. You don't have learn the topic which you are already familiar with.
It isn't free though the price is affordable, especially if you are going to learn French six months.
Disadvantages
The limit of time in exercises is too short. You sometimes can't listen the audio fully and write the answer.
The pronunciation section doesn't offer a grading system. Students have to compare their recording with french speaker's recording and decide for themselves if their spoken language is close enough or not.
Exercises have the same structure and repetitive. They doesn't offer you a fun way of learning, so you may get bored sometimes.
CLICK HERE TO READ MORE ABOUT OUINO

Advantages
Offers extensive reading course for over 30 languages, including French.
At each lesson app highlights unkonwn words and makes it reviewable through different flashcards.
Import function allows you to students can choose any french related material to study.
The app provides many dictionaries to choose, you can look up the definitions of unfamiliar words. A lot of languages dictionaries are presented.
Each lesson shows the percentage of known and unknown words in relation to your learning history.
Disadvantages
Extra materials provided in the app aren't free.Those can be found at other apps.
The free version of the app is extremly limited.
The content isn't original. Many of the audio files were uploaded by other users.
It is difficult to learn words in terms of reviewing. Every word you look up is added to a huge queue and it becomes unmanageable.
It doesn't improve spoken language.
CLICK HERE TO READ MORE ABOUT LINGQ
12. Lingvist

Advantages
The interface is easy to use.
Learning new words is fun. Word patterns and words are presented as flashcards. Practises spoken language and writing.
It is effective at teaching french words. The app recommends to listen conversation of French speakers.
Disadvantages
Restricted number of writing opportunities to learn a word.
Grammatical explations aren't clear and very helpful. If you are want to learn and enhance your grammatical knowledge, you can find another great one in the world of apps.
The learning process can get boring and monotonous.
The app isn't free of charge. However, one year pay is less than one month pay.
CLICK HERE TO READ MORE ABOUT LINGVIST

Advantages
The app is basically a safe place to be yourself and try a free attitute to speaking in French.
Tutors aren't free but affordable. Searching for French tutors is easy.
Trial lessons for french are available. If you want to enhance your level of french, try this app.
Main focus is producing an output. Tutors will help you to immerse yourself in the culture of French people. You will have time to make a conversation with your tutor before learning process begin.
Discounts on larger lesson packages.
Scheduling a lesson is easy.
Disadvantages
Trial online classes are free, teachers aren't paid for them.
The app doesn't give permission to book a single lesson at a time.
The huge amount of lesson plans aren't flexible nor customizable.
No chance to transfer money or time among tutors.
CLICK HERE TO READ MORE ABOUT PREPLY

Advantages
A lot of dialogues, repetition of the dialogues with translation are provided.
Language input is taught by means of story and cultural insight, which is beneficial for people who are going to work abroad.
Detailed explanation of key lexis and phrases helps to boost your French.
In the review track, you can hear all new French words in isolation but translation with english words.In the dialogue track you can hear the podcast a second time to have a better understanding of French spoken language.
The app is free to learn on-the-go. Daily French word and mini-classes are emailed to you.
Disadvantages
Dialogues are usually too short.
The classes focus on theme, not paying much attention to real French
After signing-up, you will be interrupted many times by advertising, up-selling, promoting products.
A premium yearly subscription is $180.
CLICK HERE TO READ MORE ABOUT FRENCHPOD101
15. Lingodeer

Advantages
The app contains various types of exercises to enhance your level of French.
The audio recording is very clear. A huge number of authentic French conversation is available.
Clear and through grammatically focused lesson encourages to gain true mastery of the French.
Affordable in comparision to other competitors.
Can be used in offline mode.
Disadvantages
A few parts of the content is free but the premium plan is expensive.
Content isn't planned well, sometimes some unusual French words introduced too early.
Lingodeer and Lingodeer+ have the separate subscriptions.
Not all of the characteristics are available in deskop version.
CLICK HERE TO READ MORE ABOUT LINGODEER
Conclusion
As you can see there is a vast majority of sources to learn french both free and at affordable prices. Most of the apps provide you with their own plan to learn french language. They are aimed at boosting your level of french, to help you use the language in an authentic way. Most of them train your spoken french to help you immerse into French culture.French language seems to be difficult because of its different verb forms, gendered nouns and pronunciation. One at the same time, the lexis is quite easy to master because many french words came from Latin, just like other English words.
If you have been trying to learn French, live in France, this is your time. Above mentioned applications are all good resources and worth trying.
In this research I found out that I Will Teach You A Language is the best since it contains different methodologies that are suitable for all level students.
F.A.Q.
How To Learn French?
Learning French language is a challanging task for many. Listen closely to a local French speaker to talk, communicate with them, ask for feedback and correction.For starting read aloud as hearing yourself helps to build self-assuredness necessary to start speaking. Feel free, get rid from the embarrassment. Choose one of the applications that suits your language needs perfectly. Take time and every chance to learn French.
How Long Does It Take To Learn French?
The more time you spend on improving, the sooner you will master French. It is reasonable to spend over 3-4 hours a day if you want to reach the advanced level, 30 minutes or 1 hour is enough for intermediate level.
How To Learn French Fast?
The most effective way is finding an online tutor. They manage your learning process with an individual plan for you. Tutors will share real-life experiences, useful tips for learning easily. With the help of private french tutor you will be able to be confident at speaking.
How To Learn French On Your Own?
Integrate French learning into every corner of your life. Watching french movies with subtitles to learn more words and have an in-depth understanding of French culture. Listen to podcasts, french songs, e-books, french radio will definitely have a huge impact on your level. Understanding fully shouldn't be your objective, just fill yourself with learning atmosphere.