Learn French With 25 Best And Useful Apps (From Beginner To Advanced)!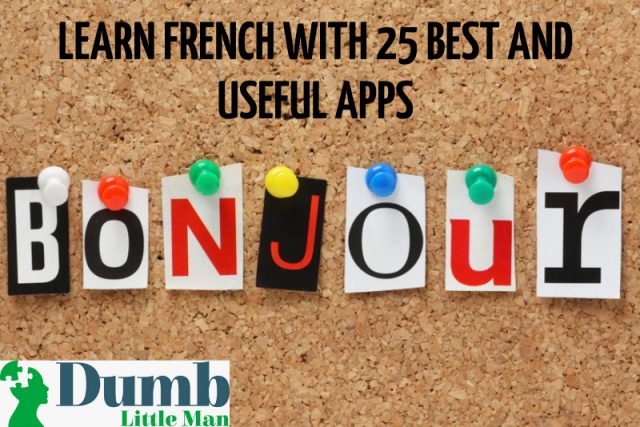 Don't you find the French language amazing? Are you planning to travel to France? France is a great country whose language is spoken all over the world.
Like all other languages, learning French will require memorizing lots of words however you can make this easier by using a learning app.
Below we have put together a list of the 25 best and useful apps to learn the French language.
How do I learn French?
1. Lingodeer
Price
$11.99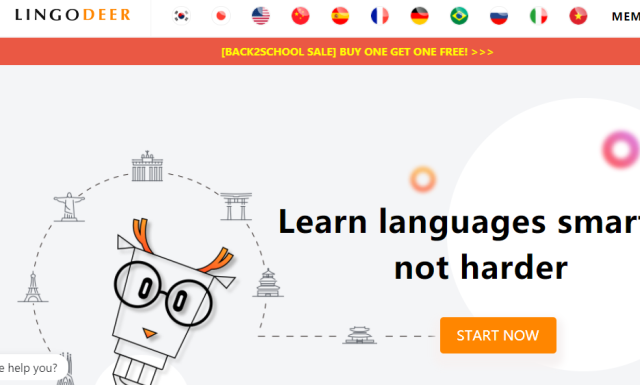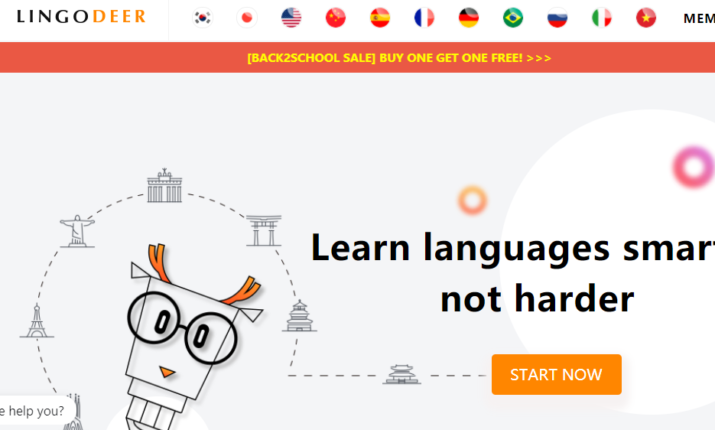 Though not as popular, it is one of the least expensive apps for language learning. The application gives you comprehensive structure explanations with clear audio files.
It has several different exercises including French pronunciation and interactive games that make practice fun.
You will learn the French language at your own pace as the app gives you new french words and expressions as you progress and every so often reviews them.
Click Here To Read More About Lingodeer!
Price
$12.95/month

Babbel app offers an engaging way to learn French through 15-minute lessons that help you learn the articulation of French words like native speakers.
It helps you speak native French as the program comprehensively covers areas such as listening, speaking, writing, and reading.
It combines different styles of studying French including multiple-choice options, fill-in blanks, and flashcards. The app works best for beginners who want to learn French as well as intermediates.
Click Here To Read More About Babbel!
Price
$19.95/month or you can subscribe to a 7-day free French learning experience.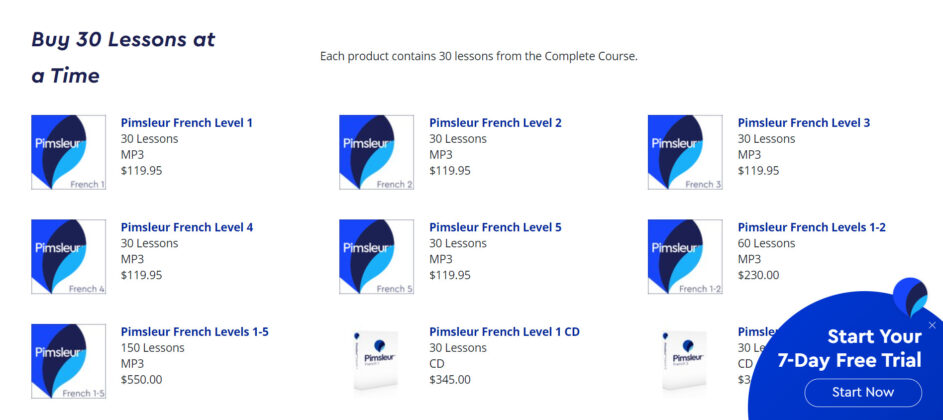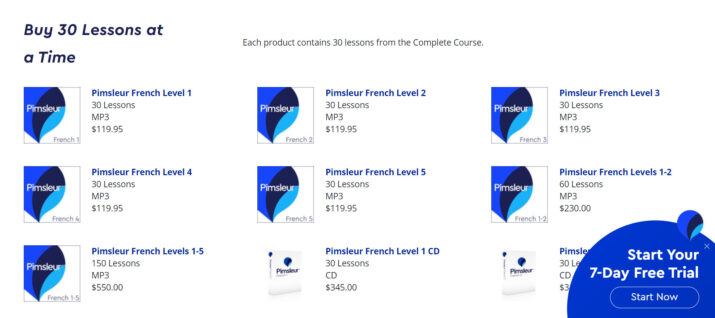 Learning French could never be easier than with the Pimsleur app as you can get guidance from teachers who are native speakers.
The teachers mostly speak native French making it one of the best apps to start learning French words.
There aren't many apps that teach you how to pronounce and listen to each French word as effectively as this one.
Click Here To Read More About Pimsleur!
4. Duolingo
Price
Free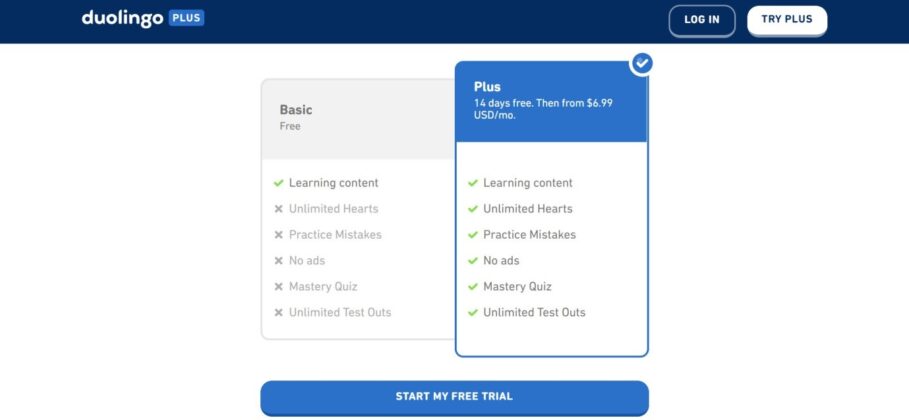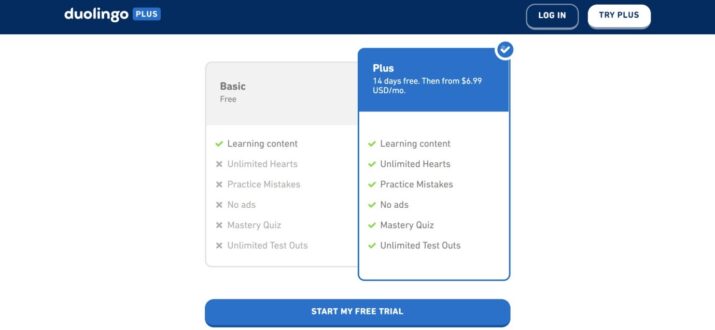 Duolingo is one of the best free apps to learn French and provides you as little as 5 minutes of reading every day. It has incorporated a game-like way of studying french phrases and culture making it fun and interactive.
The app can be customized to provide learning based on the students' options and their learning. It is a top-rated app for teaching you French grammar, pronunciation, speaking, listening, and making a French conversation.
Click Here To Read More About Duolingo!
5. Language Transfer
Price
Free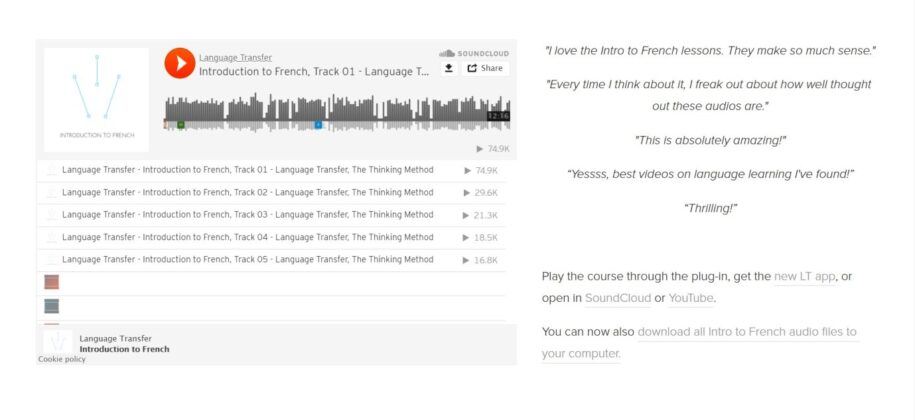 Using what is known as the thinking method Language Transfer provides an excellent introduction to the French language through its audio course.
It allows you to pause a lesson to finish a mental exercise out loud then resume to compare it with the answers provided as you sharpen language skills.
The application has been built to make the student not just memorize but understand verb conjugations, words, grammar, and French vocabulary.
Click Here To Read More About Language Transfer!
6. Manga Method
Price
Free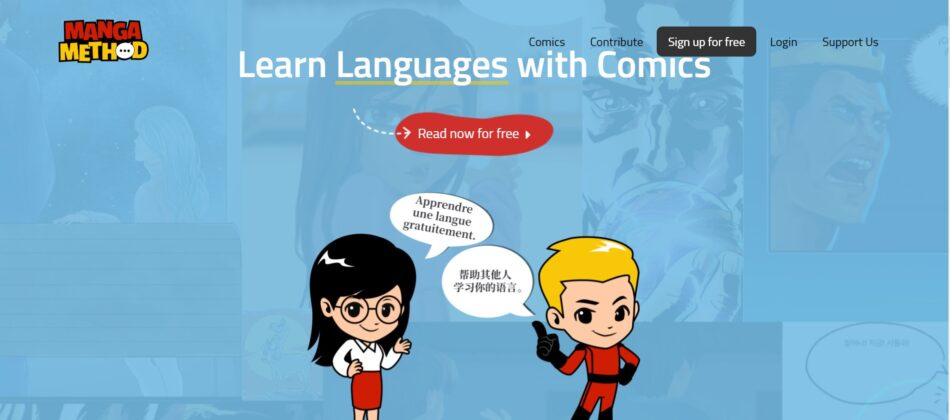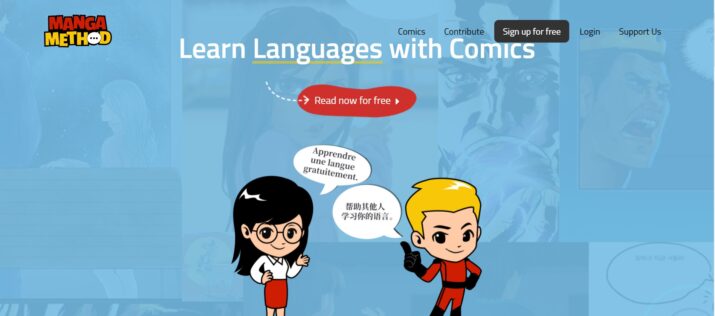 Manga Method is a free language learning platform that uses comics to teach students to speak French. It is a very engaging way of getting people to learn and become French speakers fast
It leverages contributions from users to provide audio recordings and translations of Manga stories into various languages. It is especially good for beginners looking for a fun way to take French lessons.
It has several free resources for practice with high-quality pictures and audio done by French natives. You will get a translation immediately after you click on a word to boost your vocabulary.
Click Here To Read More About Manga Method!
7. Lingvist
Price
$19.99/month with a free 7 days trial period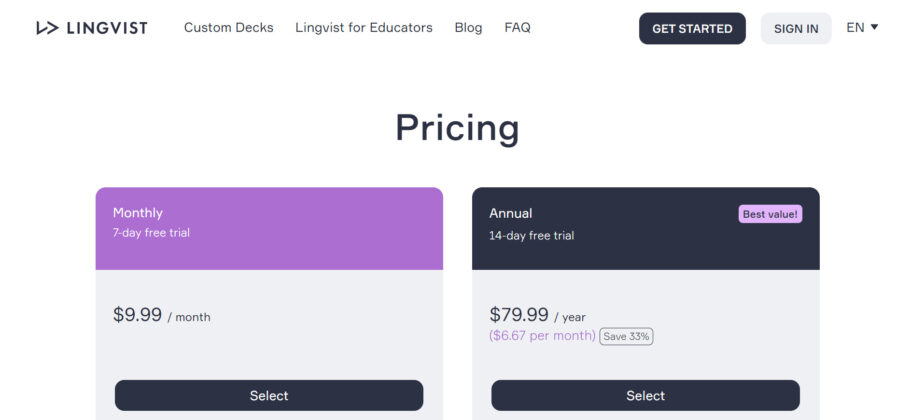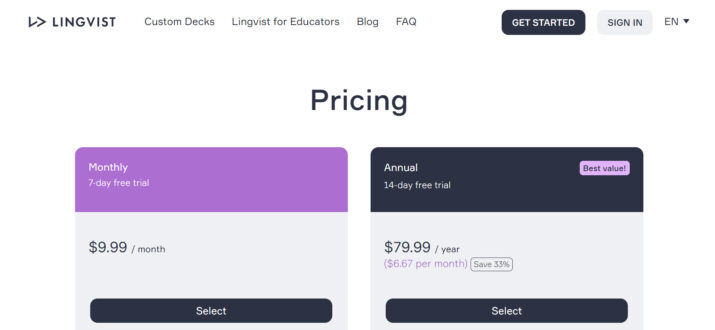 Lingvist is another great app for learning French as it uses AI, statistical analysis, and digital flashcards to help students learn a new language.
Advanced French students can benefit from their mix of new and unknown words boosting their vocabulary in french fast.
Linguist users are encouraged to go through at least 100 flashcards in a day which mostly entails expressions or sentences with blank spaces to fill out.
Click Here To Read More About Lingvist!
8. Clozemaster
Price
Free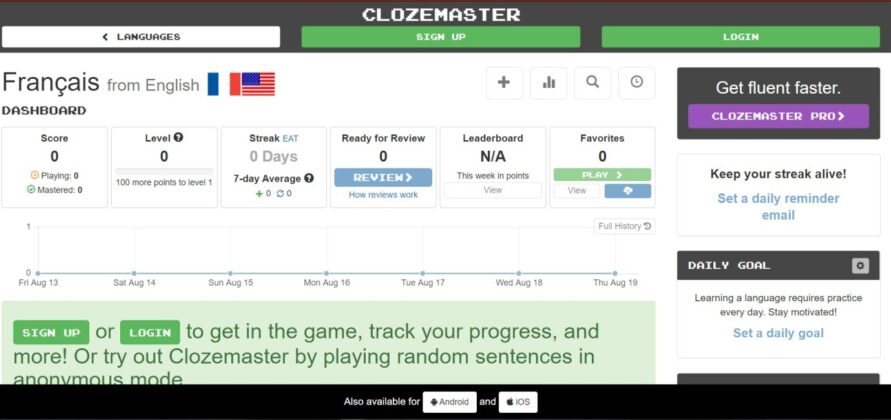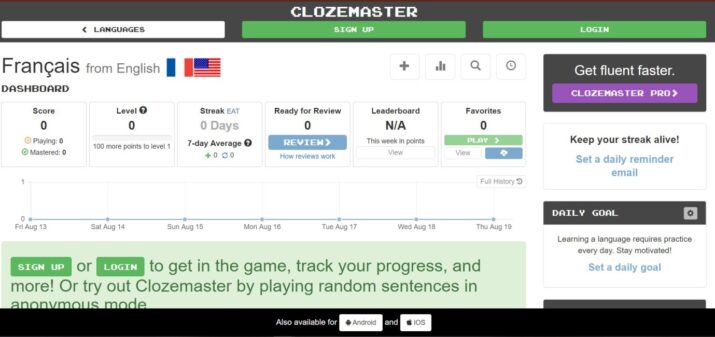 This is a great app for getting French-speaking skills with thousands of cloze tests requiring you to fill in blanks. The app comes with an option to save or create a collection of sentences for revisiting when exercising.
Its grammar quizzes help you understand certain concepts through a cluster of sentences. It has a real-life feel as you practice speaking French without having to know the rules.
Click Here To Read More About Clozemaster!
9. Linguee
Price
Free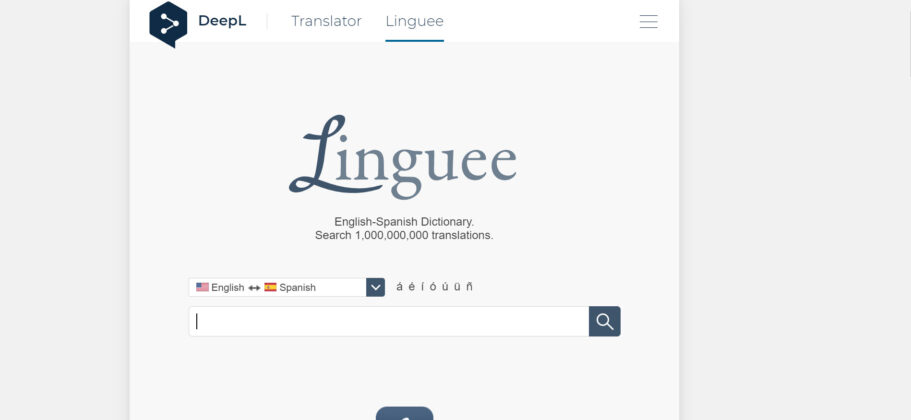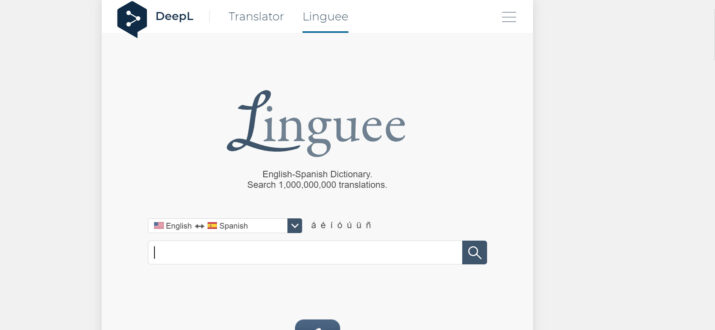 This is another great free-to-use platform for people who want to become French speakers because the application is easy to use and available in offline mode.
This unique platform does not use machine translation to give examples for words in a context like other apps. Instead, it sources phrases and words from research papers and articles done in French.
Their translations are mostly done by indigenous speakers making it a great tool for practicing articulation, french vocabulary, and grammar.
Click Here To Read More About Linguee!
10. Memrise
Price
$9/month for the pro account or you can subscribe to the free package.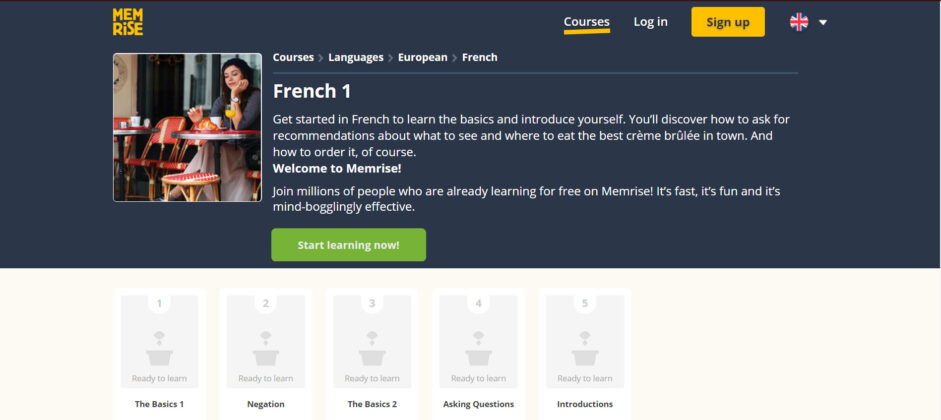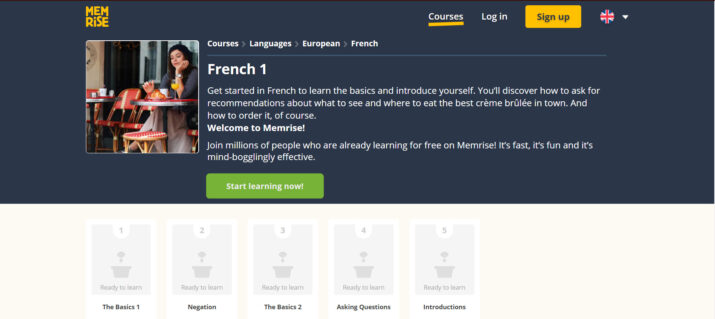 Memrise is an amazing app for learning foreign languages such as French as it helps you memorize expressions, characters, and French vocab. Starting a conversation will be easy when you learn Frech on this platform.
It has a huge library of content in the free account however with the paid pro account you also have offline access to resources.
This application uses both audio and written resources to teach you the language and also quizzes you after completing each lesson.
Click Here To Read More About Memrise!
11. Anki
Price
Free however iOs device users will have to pay $25 for lifetime use.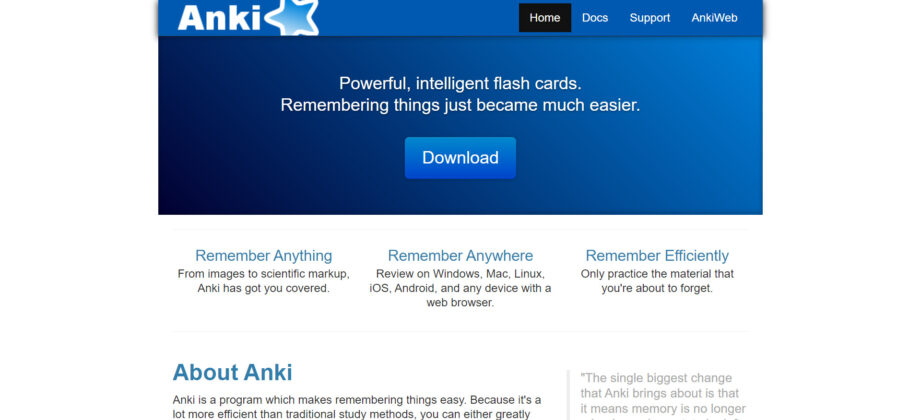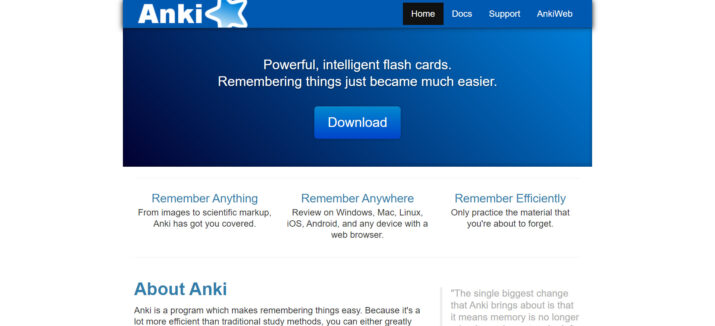 Anki is an open-source language learning platform that loves using flashcards to make remembering words & phrases easy. It constantly reviews its flashcards to bring you relevant content.
It has incorporated spaced repetition and speech recognition to solidify the memory of those words in your brain for the long term. Anki is best for beginner and intermediate-level speakers.
A key feature is that you can customize your flashcards to appear the way you want and can as well share your card online through Ankiweb's database.
Click Here To Read More About Anki!
12. Francais Authentique
Price
$57.28 pack 1 with 4.5 hrs of audio. You can also access their 7 days free trial period.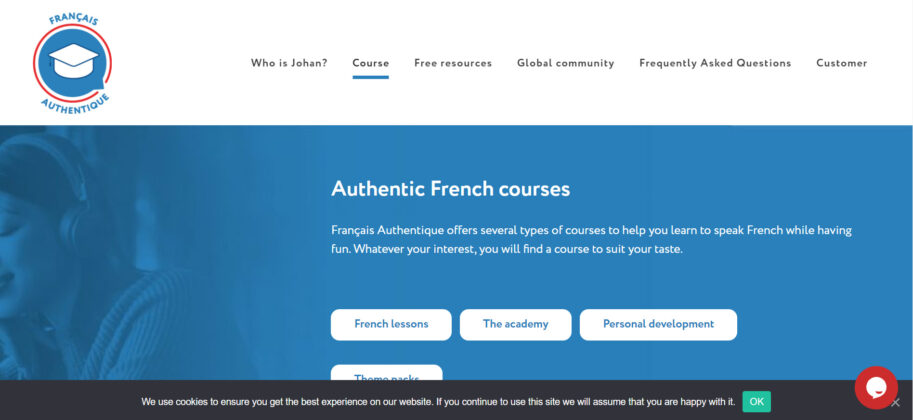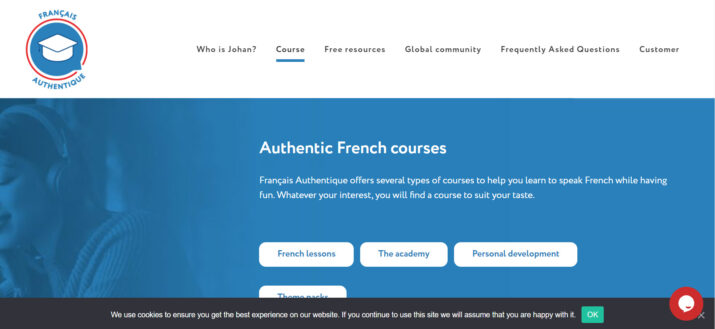 This is a superb application to learn languages and is great for intermediate-level speakers and beginners. It has detailed explanations of vocabulary in French including verbs and it is cheaper than most other language learning platforms.
The real-life feel of the lessons makes it one of the best when it comes to learning a new language. The tool will completely immerse you into the French language through its repetitive and conversational lessons and clear explanations of vocabulary.
Click Here To Read More About Francais Authentique!
13. News in Slow French
Price
$19.9/month plus a 7 day free trial period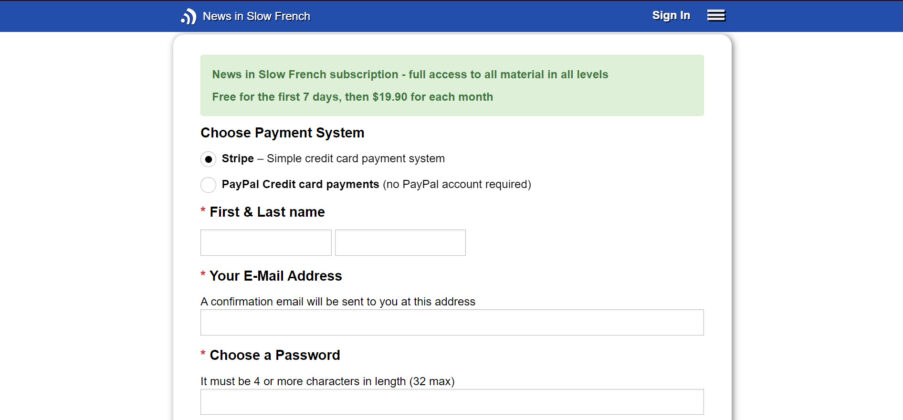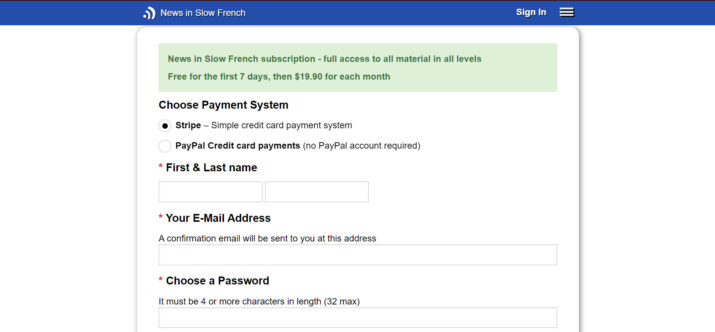 This is a very useful app for people at all levels of French conversations. Its courses are well designed and use real-life events and talks to teach.
Its way of teaching grammar is unique with a focus on conversationally explaining every verb and adjective. You will speak French in a short time once you start studying with this app.
It has a library of phrases and vocabulary to help you master speaking French in a conversational tone. It is fun and you learn a lot of skills and master confidence in spoken French.
It uses dialogue to explain a verb or adjective in a conversation making it one of the best apps to learn French fast.
Click Here To Read More About News in Slow French!
Price
$8 basic, $25 premium, $47 premium plus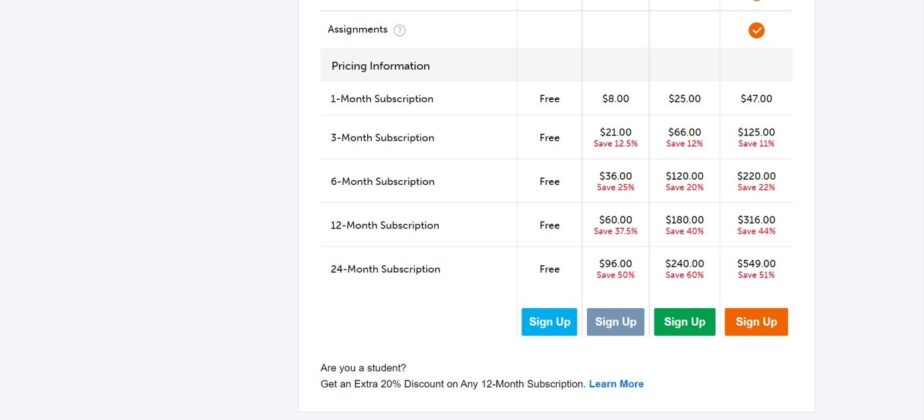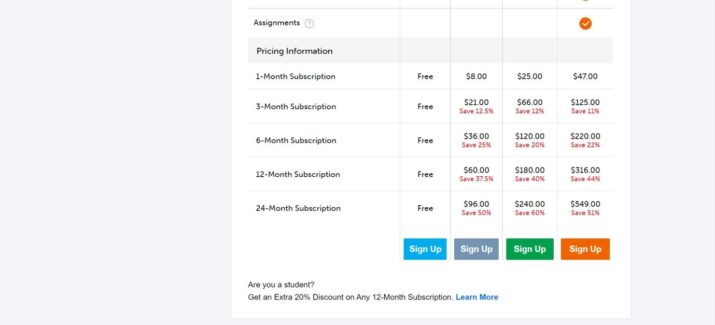 It is a good platform to get skills for beginners and intermediates with tons of bite-sized video and audio learning resources. It has a comprehensive collection of flashcards, a French-English dictionary, and word lists.
They have arranged every course according to proficiency levels while each level has a set of courses to go through.
The course set, however, doesn't follow any order therefore users are free to choose the lesson they want. People get the audio file, a dialogue track, and a review track from every lesson.
Click Here To Read More About FrenchPod101!
15. HiNative
Price
$5.68/month it also has a free version app that showcases only the basic features.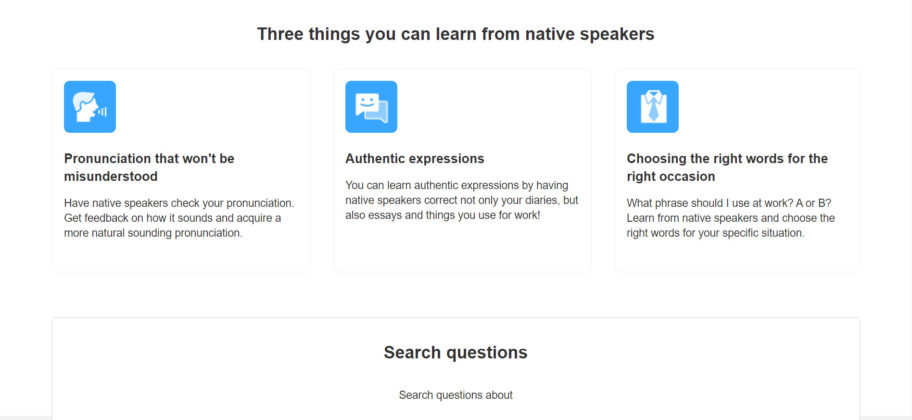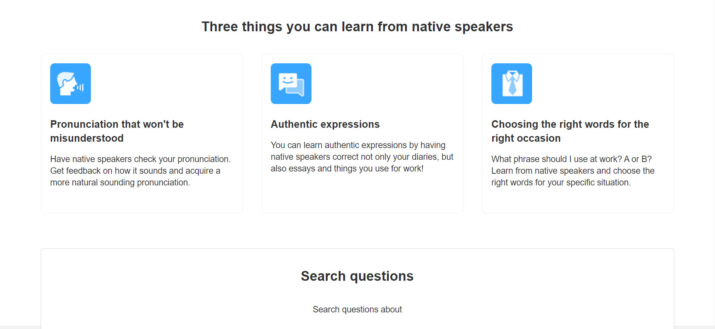 Speaking French is just a matter of time with this awesome application which gets answers to your questions from a big pool of native speakers.
The app is uniquely engaging as it has many templates to help you construct the right question to get the right answers. You get to hear how native French speakers pronounce their words for you to get it right during practice.
This intuitive educational app allows you to choose the right words for the right situation with real expressions not only for a daily conversation but also for work-related communications.
Click Here To Read More About HiNative!
Price
$70/month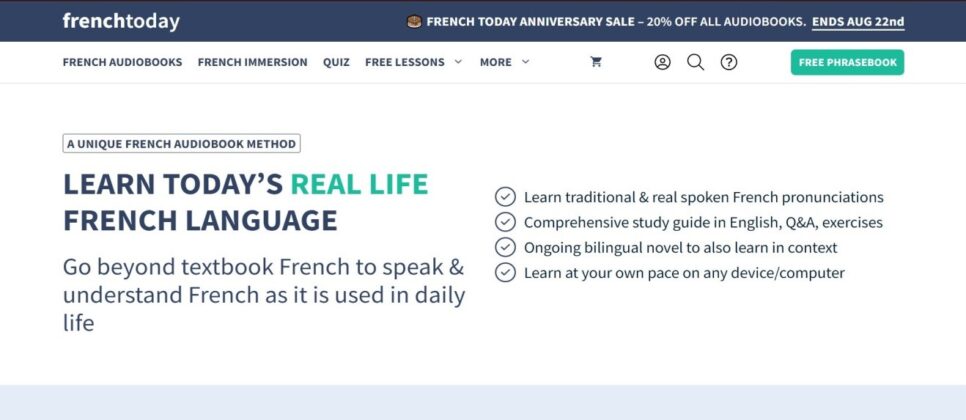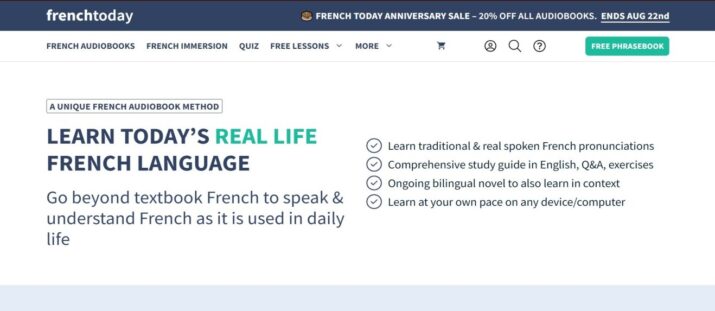 French Today is considered to be among the best apps to French learn with tones of videos and audio files to get French-speaking skills from.
This app provides Paris tours with a real-life French guide, it has lots of resources for children, as well as Skype lessons.
The platform is quite pricy as taking a French tour or a live one-week French teacher can be very costly. It has high-quality recordings and common vocabs for everyday situations.
Click Here To Read More About French Today!
17. Speechling
Price
Free subscription or take the unlimited plan for $19.99/month