Types of Cash Advance Loans and Their Advantages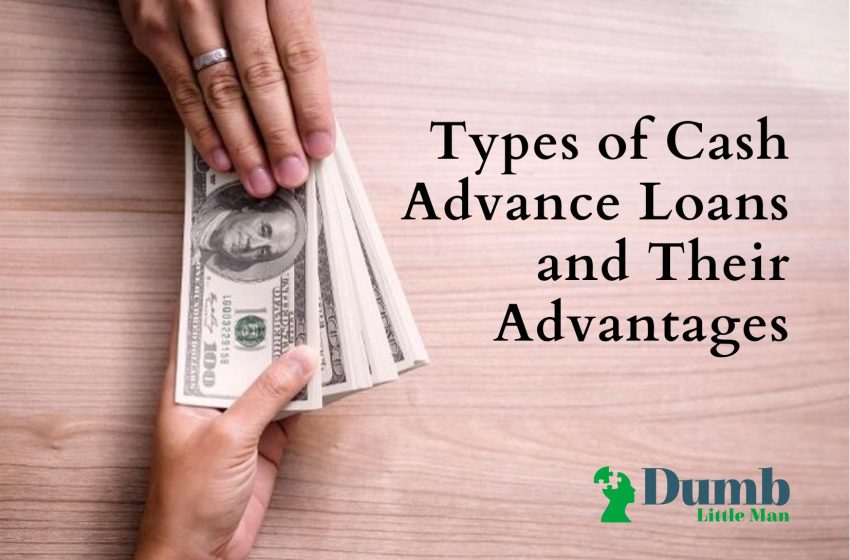 Are you gloomy about how to fulfill the needs of daily life, start any business, or pay college/ university fees? How to manage the funds and live life peacefully. You might get a cash advance loan for your needs from your credit card. A cash advance loan means getting money without applying for a formal loan which has many rules and specific criteria.
Cash Advance does not require specific criteria and credit checks and gives you a loan immediately. The number of fees that you pay is directly related to the length of your repayment, so a cash advances loan provides you with a very short-term solution.
Types of Cash Advance Loans
Here are some types of Cash Advance Loans:
1.    Credit Card Cash Advance Loan
A credit card cash advance is a type of cash loan which is provided to an individual through their credit card issuer. The main purpose of this loan is to help those individuals who cannot fill their needs. Credit card advances are designed to be helpful when you have an expense that you cannot pay by your credit card and you can't ignore.
For example, some retailers don't accept credit cards, but you may still need their products. Keep in mind that your credit limit and cash advance limit are not the same. For example, if your overall credit limit is $5,000, you probably can't withdraw $5,000 as cash. In fact, your cash advance limit could only be a couple of hundred dollars.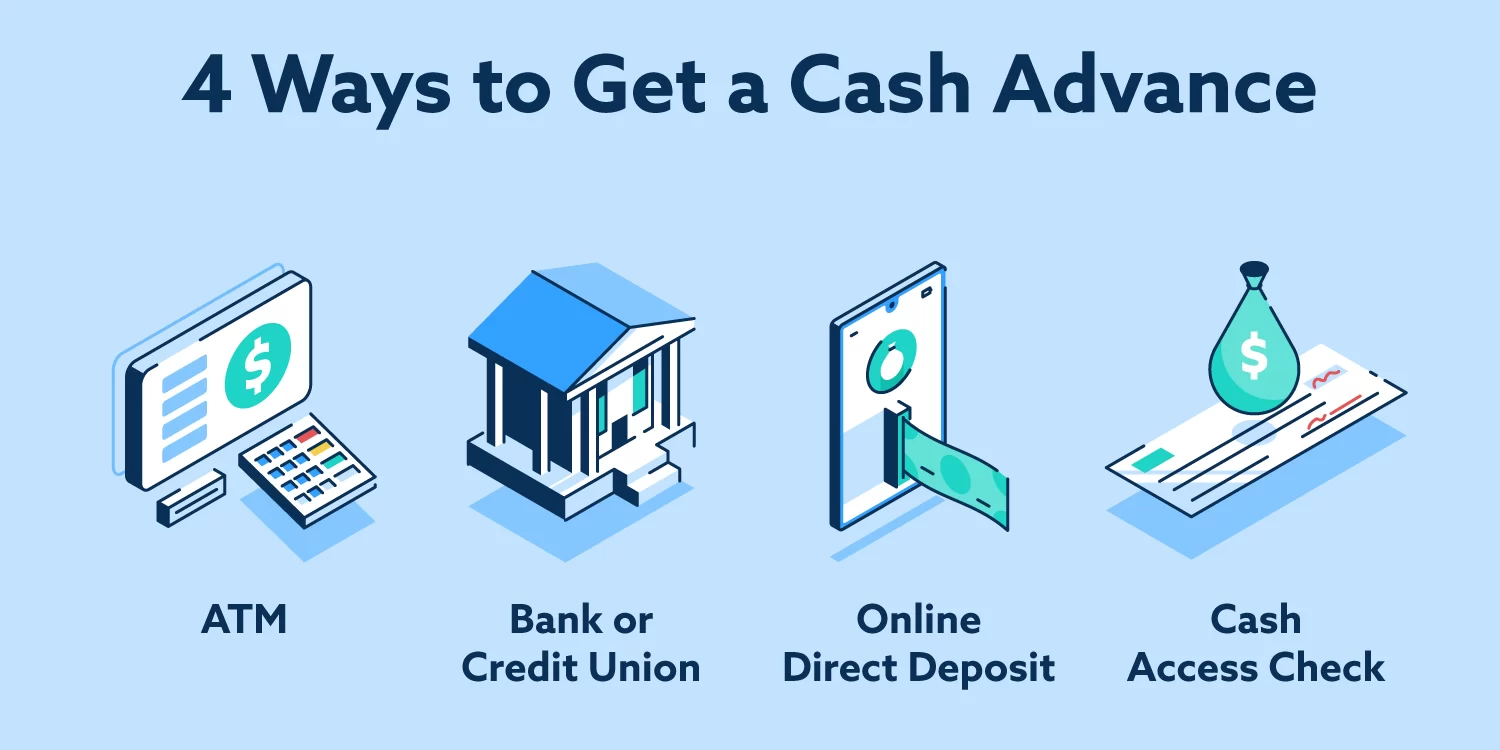 Working of Credit Cash Advance Loan:
You can access a cash advance at an ATM, the financial institution for your card, or by writing a convenience check which is known as an access check, periodically mailed in your monthly credit card statement.
Dealers may treat specific credit card usage as a cash advance, as well. Some transactions which processed as a cash advance include:
Start deposits when opening a bank account
Overdraft protection when a credit card security a checking or savings account
Foreign   country currency, traveler's checks, or money orders
foreign virtual currencies
Lottery cards, casino chips, and   some gambling wagers
Many   gift cards and prepaid cards
You will pay the compounding amount on the advance from the first day the cash is extended plus an up-front service fee. After that, most credit card companies only make a portion of your revolving credit line available for use as a cash advance. This amount is often printed on your monthly statement and some annually or visible when you log into your account online.
Advantages and Disadvantages of Credit Card Cash Advances
Credit card advances have many advantages but also some significant drawbacks.
Advantages  of Credit Card Advances
Convenience: Unlike other financing options, which often require applications and approval time, this is a speedy way to access cash.  All you have to do is contact a local ATM.
Emergency Fund Availability: If you don't have funds in your bank account and a needed service won't accept a credit card, this may be the only way to pay for a sudden expense.
Disadvantages of Credit Card Advances
Cost: Credit card advances often require a fee and a higher interest rate. Fees generally range from 3% to 5% of the amount, though it may be a flat rate. There might also be a higher rate for advances than your card's usual rate – sometimes as much as 15% more than what you normally pay.
No long period: You will likely be charged interest on your cash advances upon withdrawing the money.
2.   Merchant Cash Advances Loan
A merchant cash advance which is known as a business cash advance, allows small businesses (merchants) to cover immediate expenses. In return, the merchant cash advance (MCA) company typically receives a percentage of the business's sales until the loan is paid off. Business Cash Advance funds may be available within 24 hours after approval.
Typically, the MCA company collects its payment by withdrawing funds regularly from the merchant's bank account or taking a percentage of the business's proceeds from debit or credit card deposition.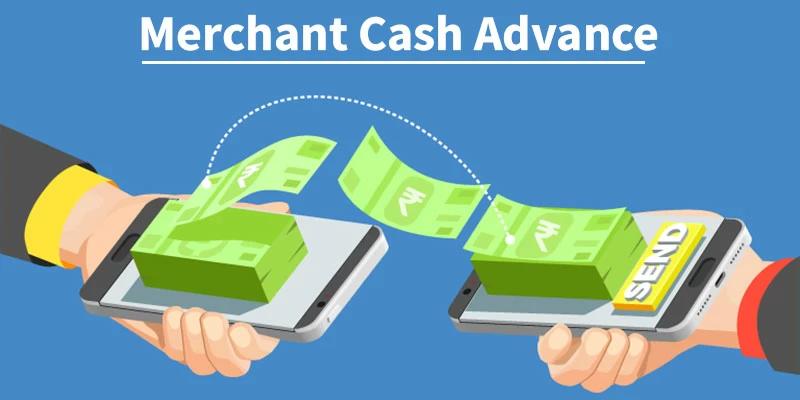 Although an interest rate, MCA companies use a factor rate in their transactions. That's a decimal figure, typically ranging from 1.3 to 1.5, calculated based on the risk the small business presents to the lender. That number is multiplied by the original amount which got to arrive at the total owed. For example, if you have a factor rate of 1.3 and borrow $50,000, multiply the two numbers together to get $60,000. You owe an extra $10,000 on your $50,000 loan, plus any additional fees.
Advantages and Disadvantages of Merchant Cash Advances Loan
Typically, merchant cash advances are a last resort. However, it does have both pros and cons.
Advantages of Merchant Cash Advances Loan:
Convenience: Compared to traditional loans, MCAs usually provide funds quickly. They also don't require collateral, which may be a prerequisite for other financing options. Since most MCAs withdraw from your sales automatically, you also don't have to worry about paying each month.
Accessible with low credit: Whether you still need to build your business credit or have a low credit score, you can still pursue an MCA, even with bad credit.
Simple application procedure: MCA lenders tend to require minimal paperwork, even just the business's basic financial information.
Adjustable payments: Your payments are tied to how much your business is making.
Disadvantages of Merchant Cash Advances:
 Expensive Cost: Factor rates and potential additional fees can make MCAs an expensive option. Relying on one too heavily can put your business in a debt cycle and restrict your cash flow.
No payment back advantage: There are no benefits to making MCA payments early. Unlike loans, MCAs don't amortize or take off interest as you pay back the balance.
Little government oversight: There's no specific government oversight for MCAs, so merchant cash advance regulations are relatively lacking. This lack of regulation can mean risk for your business.
Doesn't improve credit: Dealer cash advance companies don't have to report to credit agencies, so a merchant cash advance doesn't help your business' credit score.
3.   Payday  Cash Advance Loans
Payday loans are intended to be short-period, small amount loans provided by a deferred presentment transaction. The borrower provides a post-dated personal check or permission for a future electronic withdrawal to give a payday loan. Even though they are called payday loans, the funds can also be secured by other income e.g pension or Social Security.
While these loans may seem small, often under $500, the fees can be enormous. To obtain a payday loan the borrower commits to finance charges often $50 to $30 for every $100 borrowed. This fee is added to the loan principal on the date of the transaction.
Supposing a $15 finance fee per $100 borrowed on $400, your loans and fees would cost $460 by your next paycheck, which is within two weeks. If these fees were calculated as an annual APR this loan is charging over 390% in interest.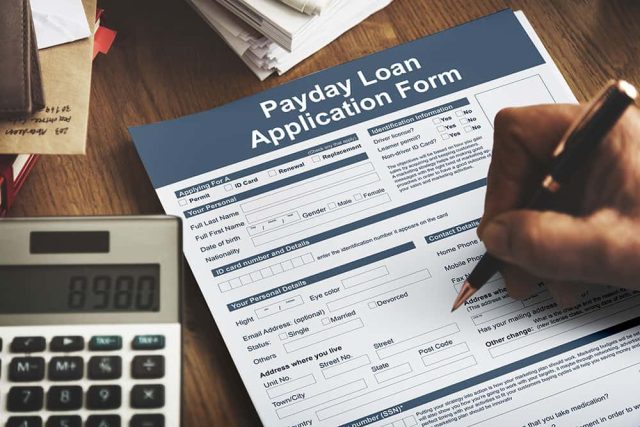 Some states allow lenders to roll over or renew loans if the borrower cannot repay the loan plus fees in full. Depending on the state this varies, these fees could include finance charges, interest, late fees, or insufficient funds fees. The true cost of payday loans means that you almost always have better options.
Advantages and Disadvantages of Payday Loans:
Payday loan cash advances are sometimes useful in emergencies, but the cons are with their pros.
Advantages of Payday Loans
Convenience: The biggest draw for payday loans is their convenience. They offer money in hand, and you don't have to fill out much paperwork or wait for long to get it.
Disadvantages  of Payday Loans
Hefty costs: The costs for payday loans are very high. They require you to pay a huge amount of interest within a limited time, which could be anywhere from several days to a few months.  Every state can set its own rules, to the point where some states have no interest rate caps. In California, the average APR for payday loans is 374%!
Rarely helps credit: A payday loan cash advance usually won't affect your credit because payday lenders typically don't report to credit bureaus.
Not available nationwide: Washington D.C. and five states prohibit payday loans and many other states strictly regulate them.
4.   Installment Cash Advance Loan
As the name shows, installment loans are a type of cash advance loan in which the amount borrowed is paid back through a number of different scheduled repayments over an agreed-upon time. Common installment loans include auto loans, student loans, and mortgage loans. On every installment payment, the borrower repays a portion of the amount borrowed and also pays interest. In contrast to other types of cash advance loans, installment loans carry lower interest rates and more flexible terms.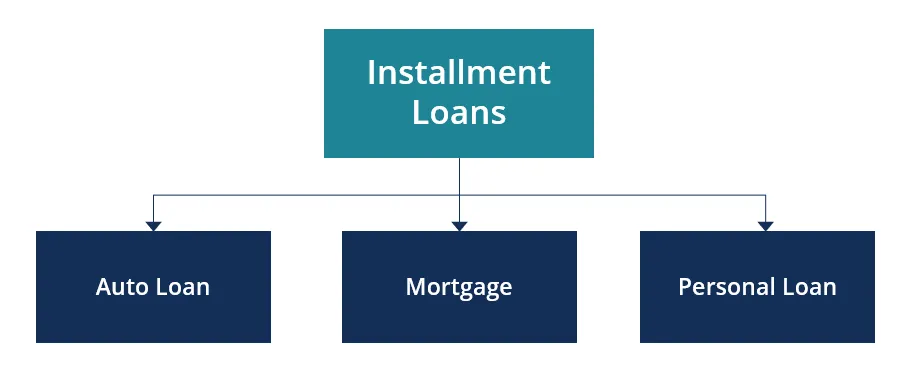 Advantages of installment loans
For borrowers who are good at making regular, steady payments, it can be an advantageous form of cash advance.
Converting different small parts of the loan, you can easily repay.
Disadvantages of Installment loans
If you aren't able to keep up with your scheduled payments, then you will be at high risk of defaulting on the loan, which can lead to loss of collateral, debt, and a drop in credit score.
Is a Cash Advance Right for You?
For emergency needs, a cash advance loan is an easy, but expensive, way to access funds. Make sure that you have the essential cash advance credit line available on your credit card and plan to pay the cash advance off as soon as possible. Bear in mind that your credit cash advance line is usually a limited percentage of your overall credit line and that interest charges start accruing right away.
For instance,  you're driving vloggers and cross-country and start to have engine troubles. The car repair shop for miles and they do not accept credit cards and you don't have enough cash to spare on the repairs. You head to an ATM and take out a credit card cash advance to pay the costs, hopefully with the knowledge that you will have enough money in the near future to pay back the advance.
This is just a hypothetical example but speaks to the unique and dire circumstances that may warrant a cash advance loan.
You may also need a cash advance if you're traveling and need to pay cash for services, goods, or gratuities.
Alternatives to Cash Advances Loan
As cash advances provide quick access to cash doesn't mean they're a great option. From the absence of oversight to costly fees, cash advances come with considerable drawbacks which also help as it.
Individuals inveigled by cash advances may be concerned about a poor credit history keeping them from loan approval. But these days, many dealers offer options to people with lower credit scores.
Consider applying for a loan from a credit union, which may have more flexible criteria. You can also consider turning to your employer to ask for an advance on your next paycheck or speaking to family members about loans.
If you're looking for money for your small business, there are also other business financing options worth considering, including:
⫸ Small-loans
Small businesses in need of relatively small amounts of money may be able to apply for microloans from various sources.
⫸ A business line of credit
This is short-period business funding in which a lender makes a certain amount of money available for you to borrow from as needed. You pay interest only on the balance due.
⫸ Personal loan for business
Especially if you have good personal credit, you might want to take out a personal loan to use for your business. Typically, there's less paperwork and a faster approval time than there would be for a business loan.
Keep in mind, too, that online lenders may have less rigorous requirements and offer faster approvals than more traditional lending institutions. Some online lenders allow for prequalification, meaning you can find offers with specific rates and terms without affecting your credit score.
Final Thoughts
If you are in a sudden problem and you have short cash in your hand and you are depressed about how to manage the funds in this situation then a cash advance loan is the best option to use, there are many types of cash advances loans are available you can take advantage of in any situation.  Some of them have low-interest rates and some have high. However, cash advances tend to have expensive costs, so it's generally advised that cash advances should be a last resort or only used when extremely necessary. But when you need them, they are reliable, fast, and easy to stay peaceful.
Like this Article? Subscribe to Our Feed!
At Dumb Little Man, we strive to provide quality content with accuracy for our readers. We bring you the most up-to-date news and our articles are fact-checked before publishing.