Bit2Me Review: Is it Best for Serious Crypto Investors?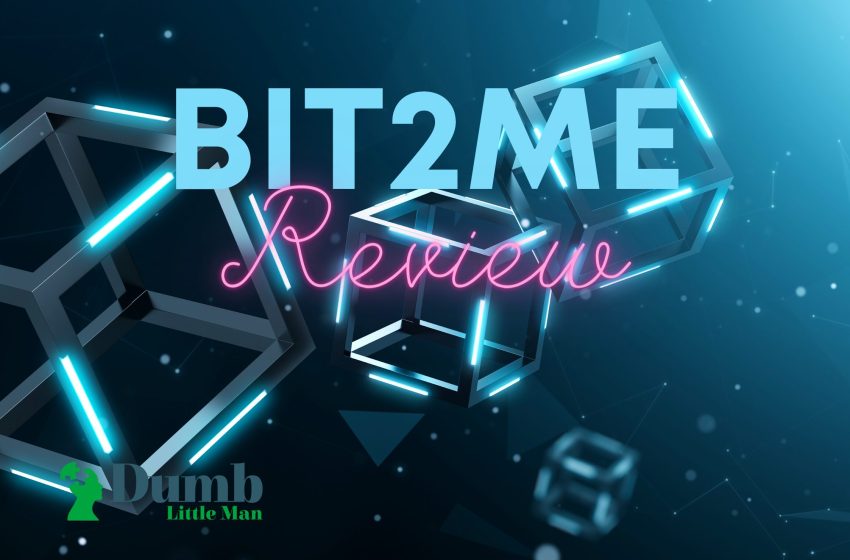 Want to jump straight to the answer? The best cryptocurrency exchanges are Bit2Me and Crypto.com
The financial markets have expanded massively over the years. These days investors all over have access to several assets with cryptocurrency being the latest. However, with all these investment options, it can also be quite hard to keep track of your money, invest in new stuff, and basically monitor your portfolio. This is where Bit2Me comes in.
The platform is designed to give you an alternative to traditional banking. It allows you to buy or sell cryptocurrencies in any crypto exchange, do crypto swaps, and so much more. You also get innovative money management and portfolio tracking tools for your crypto assets and some bitcoin cash directly into the Bit2Me wallet.
If you are looking for a seamless and efficient way to invest money, then this is the perfect platform for you. Bit2Me is the focus of this review today. We are going to look at some of the features that it offers, how it works, its pros and cons, and how it compares with other similar services in the market.
Bit2Me Review: What Is Bit2Me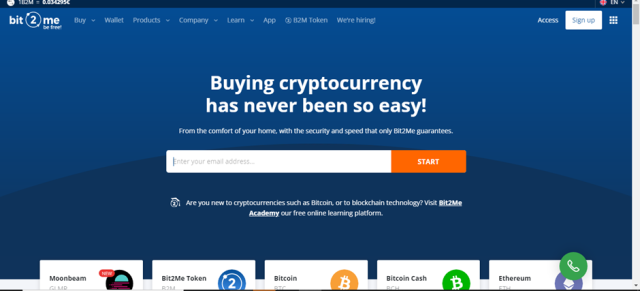 Bit2me is a crypto exchange platform that allows you to manage and track your assets with very minimal effort. It also allows you to manage your traditional money as well, giving you several options to invest and pay on the go.
The platform sees itself as an alternative to the traditional banks and offered a simpler more innovative way to make money work for you. Whether you want to make a bank transfer payment, invest your money, or even liquidate some assets, you can do all this at Bit2me anytime.
| RECOMMENDED TRADING COURSE | REVIEW | VISIT |
| --- | --- | --- |
| | #1 Forex, Crypto and Stocks trading course. Ranked most comprehensive by Investopedia and Best by Benzinga. Free to Try! | |
How does Bit2Me work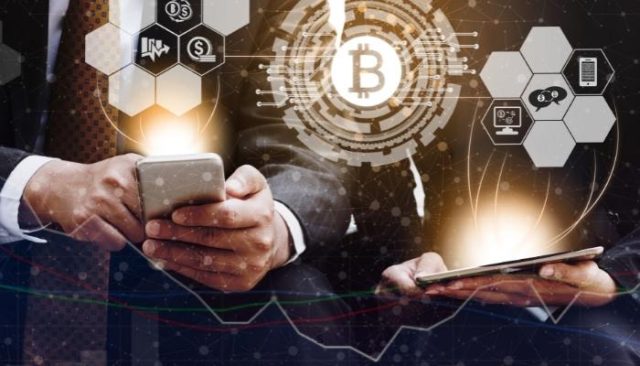 Bit2Me is a money management tool that keeps a full directory of where you can sell and buy crypto assets. It also has a wide range of additional features as well. The platform is designed to be as simple to use as possible. So, the first thing would be to open an account with them. This takes a few minutes and the process is open to many countries around the world.
Once your account is open, you can link it to your cryptocurrency exchange or crypto wallet. Also, since Bit2ME allows you, to manage traditional fiat currencies, you are free to load your account with some money. This is done via bank transfer but you can choose any other payment method that is offered here. Once the money is in, you are free to purchase crypto coins in some of the leading crypto exchanges in the world.
Users can also use Bit2Me to liquidate any digital currencies that they have and send that money to their bank account almost automatically. This of course sounds like a long and complicated process. But do not worry.
Bit2Me offers a series of educational content to help you get a grip of how the platform works and how you can use it to manage your crypto coins. And as always, in case there is something you are not sure about or perhaps the platform does not meet all the expectations you had, you can always get in touch with the support team for more assistance.
What are the Features of Bit2Me platform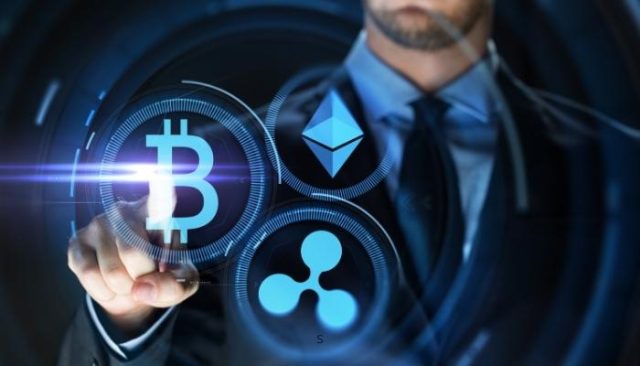 As you can imagine, the Bit2Me platform is quite comprehensive in nature and as such, it comes loaded with a series of top features for people who want to buy coins and discover selling points for long-term investing. Here is a list of these features:
Multi-currency trading and management
The Bit2Me platform is designed to offer multi-currency trading and asset management. In fact, the platform even offers a multicurrency wallet that has a mobile version and a version that can be accessed by desktop devices. Whether you are looking to trade Bitcoin cash, altcoins, or even DeFi tokens in the OTC market, you can rely on Bit2Me to offer you the best experience with a reasonable fee structure and a low mining fee.
Crypto Swaps
For most people, the easiest way to buy crypto is through traditional fiat currencies. But what if you wanted to convert one cryptocurrency asset to another? Well, here is where crypto swaps come in and Bit2Me strives to offer this service with the best conversion price in the market. You also get to pay a low mining fee for swaps and access some of the leading crypto exchange platforms for that. Besides, you can also hook in your wallet address and swap crypto directly from decentralized exchanges.
24/7 Notifications
The primary purpose of Bit2Me is to give you a simple and effective way to buy cryptocurrencies and manage them from any exchange. Well, in order to help you with that, you will get 24/7 notifications on any movement in your portfolio. After all, many users don't often have the time to keep looking at the market especially if they have several business accounts to run. But with 24/7 notifications and an integrated wallet, you can actually stay informed and make important moves in the market by that only response.
Global Reach
It is our genuine opinion that indeed Bit2Me is a global company with a global customer base. In fact, according to information on the website, Bit2Me is available in over 180 countries around the globe. This makes it a great place for anyone to buy cryptocurrencies and access some of the biggest exchange platforms in the world.
Besides, you can link debit cards to ensure funding for your trading account is on a real-time basis. It is worth mentioning that many crypto products can be quite limited in terms of the people they serve. But Bit2Me is way different.
Multi-Platform
Bit2Me also offers a superb multi-platform approach. In essence, you can access your accounts payable, ticket system, and anything else related to your crypto portfolio using a wide range of devices. There is even a mobile application that allows you to buy and sell crypto assets on the go. And since there is no daily purchasing limit and you still enjoy low trading fees, you can always invest from wherever you are, any time of day.
Superb Support and Low Fees
Finally, you will also be happy to know that Bit2Me offers extensive support for all its users. There are several support channels as well that you can use for business accounts, Mastercard payments account receivable details, and so much more. Users will also get to enjoy low transaction fees and maintenance costs. In fact, considering just how good Bit2Me is in helping you invest money, the monthly fees look like a real bargain. In the end, you are likely to enjoy excellent value from this platform.
Other notable features to note also include the MasterCard issued credit card in supported countries, the Bit2me wallet, cold storage for crypto assets, and so much more.
Bit2Me Pricing and Plan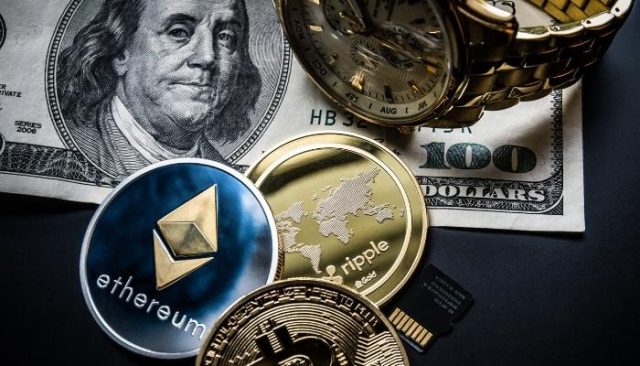 Bit2me has a standard fixed fee structure for its services. In a nutshell, you will pay 2.5% of the total value of multiple cryptocurrencies you have purchased or sold. This fee is standard across all assets but does not includes transaction fees charged by cryptocurrency exchange platforms.
Also, you will get a free deposit to your Euro wallet. Please note that Bit2me accepts payments in other currencies too in various supported countries. There maybe be certain applicable fees for such deposits depending on the currency.
The good news is that according to this Bit2me review, you can actually get a demo account to help you fine-tune your understanding of how the platform work. You don't need to link a debit card or pay anything to use the demo. As such, it should be a great tool to help you gauge the benefits of Bit2me before you decide to buy cryptocurrencies instantaneously there. Nonetheless, compared to other trading platforms, it is clear that Bit2Me is far cheaper.
| RECOMMENDED TRADING COURSE | REVIEW | VISIT |
| --- | --- | --- |
| | #1 Forex, Crypto and Stocks trading course. Ranked most comprehensive by Investopedia and Best by Benzinga. Free to Try! | |
Who is Bit2Me Best For?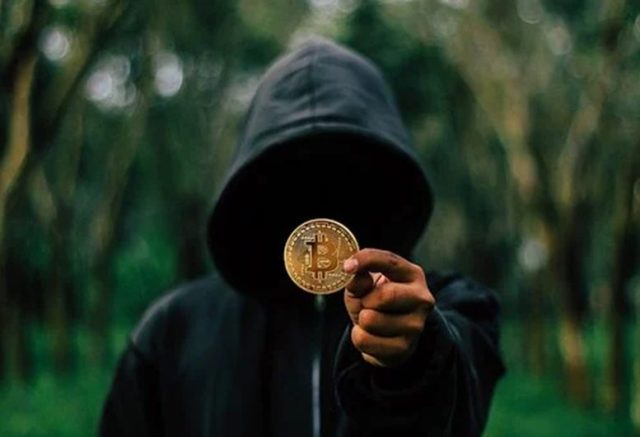 According to this Bit2me review, the platform is so versatile that it can be suited for a wide range of traders. However, the service is most suited for advanced traders who want to buy and sell cryptocurrencies in some of the best cryptocurrency exchanges in the world. Also, Bit2me is designed for people who have a multi-asset investment approach.
In essence, if you find that you are using traditional money to invest in so many things, you will need to have an advanced and real-time tool to track these assets. That is exactly what you get from Bit2me. In addition to this, folks who do not have an external wallet can use the secure servers and state-of-the-art cyber security systems at Bit2me to secure their assets.
But what does Bit2me offer for beginners? Well, first, you get access to the main crypto assets and other cryptocurrencies that may not necessarily be available in traditional exchanges. Besides, you can start off with a demo account to familiarise yourself with Bit2me and the benefits that it offers. After that, go ahead and commit a small fee when you buy and sell cryptocurrencies. In the long, if you are indeed one of the many crypto enthusiasts seeking a simple and effective way to manage crypto and other digital assets, then Bit2me will work for you greatly.
Bit2Me Pros and Cons
Based on our Bit2me review, there is a list of pros and cons that you should know before you start cryptocurrency trading with this platform. Here are some of them:
Pros
You get to manage your crypto and traditional money in one single platform
Crypto swapping for any digital currency is also accepted by both novice and experienced traders
You will enjoy a multi-currency wallet as well that you can use for bank transfer payments anywhere
Easy to use platform with easy navigation and many learning materials
New users also get to buy crypto coins from some of the biggest exchanges in the world
There is a demo account that comes free of charge to help you get started
Cons
There are too many products on the site and it can seem complicated for the average person
The services are not available for users in the United States and Canada
Bit2Me User Experience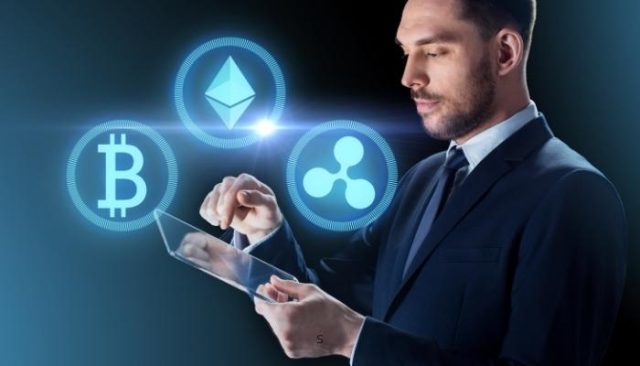 The best way to gauge the user experience of Bit2me is to look at the reviews of other users. Well, based on these reviews, it is clear that Bit2me is a decent platform. In fact, we did not see any negative reviews of notes. One area that appears to really capture the admiration of many crypto investors is just how Bit2me executes its trades.
With an advanced tech system worthy of the largest investment platform, Bit2ME does well to ensure that users are connected fast to all exchanges. The fact that this platform allows you to trade and manage both digital currency and fiat money is a big deal. Think of Bit2me as a traditional bank only that it is more flexible and has so many products for you.
We have also seen some positive comments about the support team. In fact, it can be argued that customer support is a key element of the overall user experience in any organization. This is why Bit2Me has spared no effort in making support a key cornerstone of its service. That way, users who have issues with bank transfers, trading, account set up, or anything else can get assistance.
There are of course a few areas where the platform could really improve. First, the site looks a bit complicated with so many products in one place. It can take a bit of time for the beginner to peruse the interface and find what they are looking for.
Bit2Me vs Competitors
As a leading platform for trading crypto, Bit2me faces competition from other companies or platforms that actually offer similar products. We looked at these platforms and came up with a list of 4. The following is a basic breakdown of how Bit2me compares to these other crypto exchanges.
#1. Bit2Me vs Crypto.com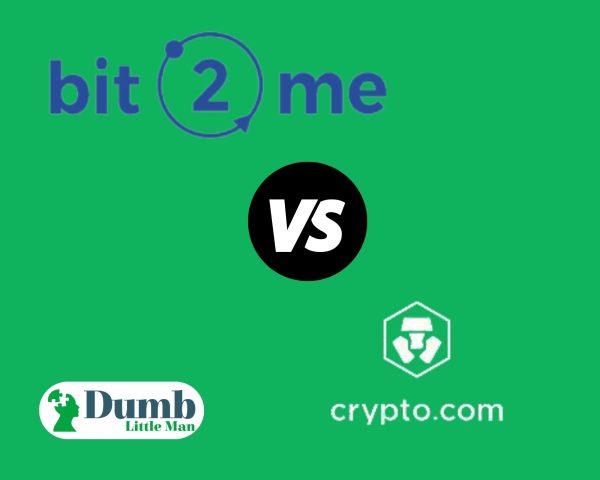 Crypto.com is one of the biggest and most trusted cryptocurrency exchanges in the world. It is also one of the oldest, having been doing this for quite some time. Nonetheless, the platform offers you access to a huge variety of crypto coins. It is also one of the only exchange platforms out there to have a dedicated NFT marketplace where users discover and buy these pieces of digital art.
Crypto.com is also known for its advanced security, reliability, advanced trading technology, and global brand reputation. This is perhaps one of the few areas where it is more or less similar to Bit2me. The two platforms also have low fees and excellent customer support. However, Bit2me beats crypto.com when it comes to its global reach. In fact, Bit2me is available in over 180 countries around the world, making it the go-to platform for anyone who wants a global experience in trading.
Also, Bit2me offers innovative portfolio management and tracking tools. You can actually use the platform to manage assets across various exchanges and monitor the exchange rate on a real-time basis. Despite these differences, both of these platforms have so much to offer for any trader out there.
Broker
Best For
More Details


Sign Up Bonuses
Read Review




securely through Crypto.com website
#2. Bit2Me vs Binance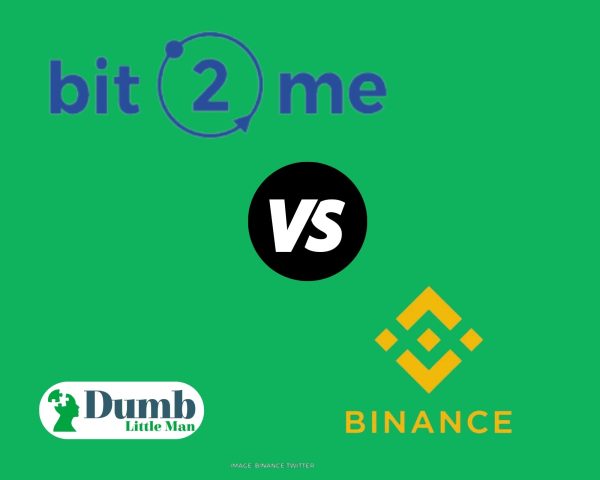 If you think crypto.com is one of the large crypto exchanges in the world, then Binance is even bigger. In fact, based on trading volume alone and the availability of assets, Binance is hands down the largest exchange. The platform also offers several innovative trading solutions including crypto derivatives.
Binance is backed by a strong team and global recognition. However, just like Bit2me, Binance is not available in the US per se. Instead, the company uses its US subsidiary to give Americans access to the crypto market. Nonetheless, both of these platforms offer a simple and effective way to buy and sell digital assets.
But Bit2me includes portfolio management and tracking in the mix. You can also use Bit2me as an alternative to the electronic money institution services offered these days by banks. This should in the end allow you to manage both traditional and digital money. Nonetheless, both these platforms accept payments from so many bank transfers. There is no maximum limit as to how much you can trade as well.
Broker
Best For
More Details


Altcoin Trading
Read Review




securely through Binance website
#3. Bit2Me vs Coinbase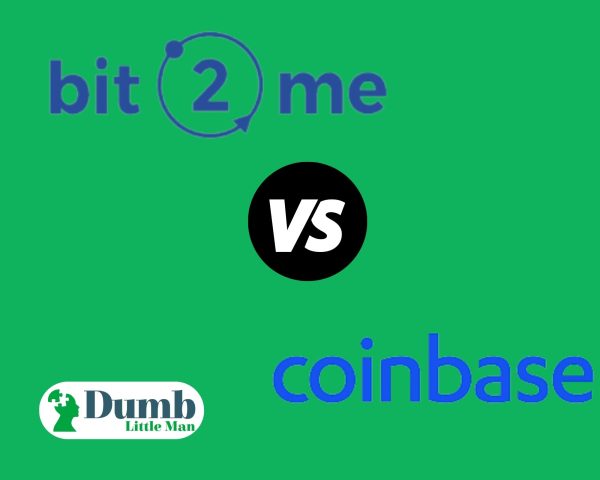 Any financial advisor worth the money will easily tell you that as far as crypto platforms go, Coinbase is the gold standard. This is in fact one of the older exchanges but just like Binance, it does not have advanced portfolio tracking and management tools. Only Bit2me actually offers that.
Nonetheless, there are some areas where both these platforms share. For instance, when it comes to trading fees and execution, both have superb outcomes. In addition to this, there is a huge variety of tradable digital assets to buy from both Bit2me and indeed coinbase.
Whether you are looking for tokens earlier released or some that are just coming out, there will be available in both exchanges. In addition to this, both Coinbase and Bit2me do offer a secure wallet. But in case you need cold storage for your asset, you may need to purchase a different wallet instead.