5 BEST Forex Books for Traders in 2023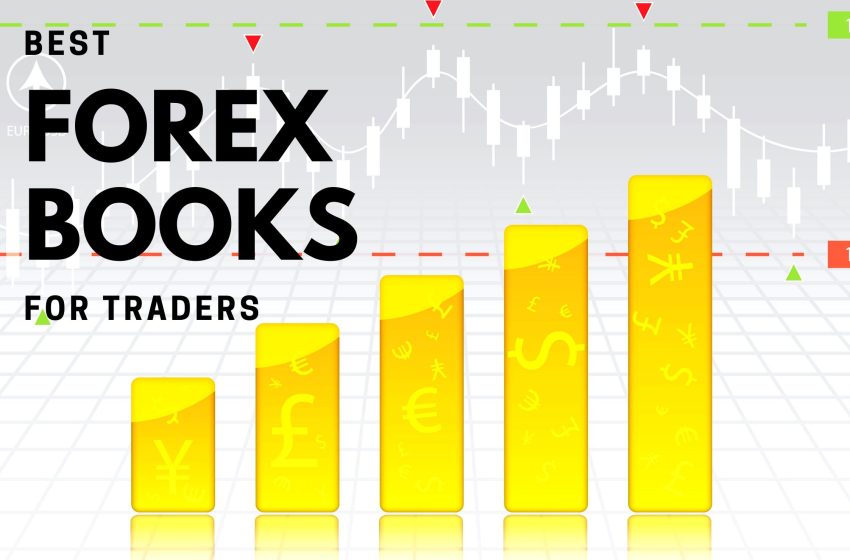 Want to jump straight to the answer? The best forex broker for traders is Avatrade
The #1 Forex Trading Course is Asia Forex Mentor
In recent times, forex trading has been booming as more and more people go into forex trading. But, the truth remains that only a few traders are actually making money from the forex market. This has been attributed to a number of issues which include adequate forex education. Several books have been written on this topic and a prospective or new trader often lacks direction on where to start. After thorough research and analysis, coupled with several years of experience in the forex markets; we have come up with this review of the best forex trading books.
Several books have been read and compared in order to select the very best. This review will look at 5 of the best forex trading books and a brief synopsis of each of them. We will also look at how to choose the best books for forex trading. If you prefer a trading course, we have also reviewed the best forex course on the internet. As a trader, you need a broker, so we will end by discussing the 4 best forex brokers that are currently operating over the internet. Several criteria have been used to determine the quality of services provided by these brokers.
| RECOMMENDED TRADING COURSE | REVIEW | VISIT |
| --- | --- | --- |
| | #1 Forex, Crypto and Stocks trading course. Ranked most comprehensive by Investopedia and Best by Benzinga. Free to Try! | |
Best Forex Books for Traders
Below are the best books that we have selected: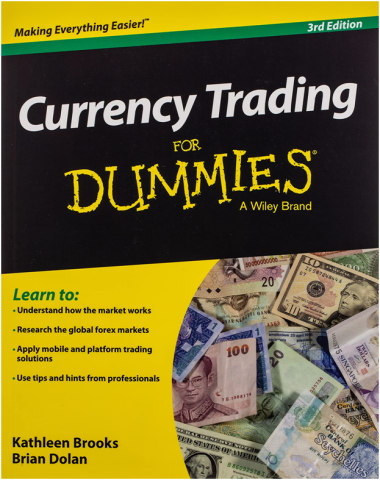 Written by 'Kathleen Brooks' and 'Brian Dolan'; this is one of our best picks for beginners. The third edition was published in 2015. Kathleen works with FOREX.com as a research director while Brian has over 20 years of experience in the forex markets.
Just as the name implies, 'Currency trading for dummies' is targeted at beginner traders who have no knowledge of the forex market. It starts with a detailed introduction to the forex market and how it evolved to what it is today; the biggest financial market in the world by trading volume. It explains basic terms like currency pairs, leverage, pips and builds the reader's knowledge up to technical analysis. Its language is simple to understand without complexities. Interestingly, it has annotations such as warning signs, tips, remembers, etc.
This forex trading book also teaches traders what moves the markets, how to identify trading opportunities and open trade positions. It teaches traders how to interpret economic data, research the markets and apply risk management strategies. Readers are also taught how to develop a trading plan which is a structured and well-informed approach to forex trading. Though not comprehensive enough to make an expert trader, this book gives a solid take-off point to anyone who wishes to go into forex trading.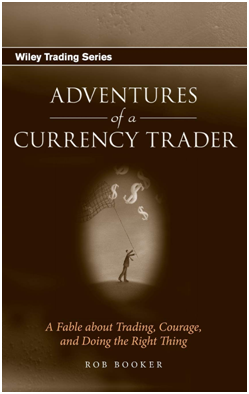 This book portrays an entertaining approach to forex trading education. The book was written in 2007 by 'Rob Booker; a popular blogger, trader, and online forex trainer based in the United States. He is known for hosting webinars, podcasts and selling forex trading robots.
This book tells the story of 'Harry Banes; a fictional character who is an ambitious forex trader who delved into the trading world unprepared. The central education in the book is discipline, trading psychology, and risk management. It describes most mistakes usually made by traders which include Harry Banes. No specific forex trading strategies, concepts, or trading tips were taught, but most traders find themselves in similar situations with Harry Banes and so, can relate with his challenges. Valuable lessons are depicted in a funny way thereby teaching and entertaining the reader at the same time.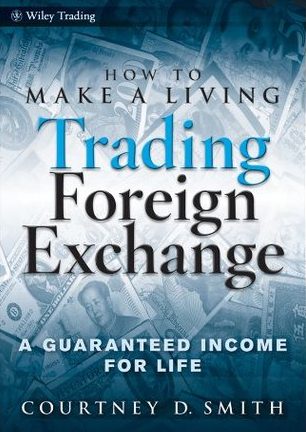 Published by 'Courtney D. Smith in 2010, this book aims to teach the trader how to deploy proven strategies, manage risks and create an income stream that lasts a lifetime. Courtney Smith is a renowned investor and fund manager that has made over a thousand television appearances and has authored six books. His company 'Courtney Smith & Co.' manages funds for institutions and rich individuals.
First, the book gives a thorough overview of the global forex market, what it is, how it works and how to start forex trading. Then, it teaches six profitable techniques that can be used to trade forex. Readers are taught how to maximize profits in times of volatility and also exiting strategies when critical times are imminent. The book also details effective methods of managing risks and how to maintain healthy trading psychology. Also revealed are secrets of the forex markets and how you can beat it by being one step ahead at all times.
The author believes that a careful combination of the strategies, applying risk management and discipline will ultimately make a successful trader and create a steady income throughout his lifetime. He also insists that his proven techniques will work for all traders irrespective of previous experience or trading skills.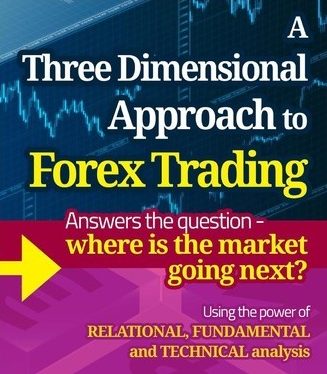 This voluminous 416-page book was written in 2013 by 'Anna Coulling'. She says that her aim is to clearly explain the complex jargon and concepts replete in the financial markets through a series of books. This particular book is designed for aspiring forex traders who wish to trade part-time or full-time. It teaches traders to approach currency trading armed with the knowledge of relational, fundamental, and technical analysis.
Many foreign exchange books focus on trading strategies but this book contains no trading strategy. The author uses a different approach; she focuses on an in-depth understanding of the financial markets, how they move and why they move. The forex market is not independent; it is at the heart of the financial markets. So, the price movements in the stock market, indices, commodities, bonds, etc are reflected in the forex markets. The book explains money flow and risk which will grow the trader's confidence as he sees the big picture behind forex trading. This will lead to making informed and less risky trade decisions.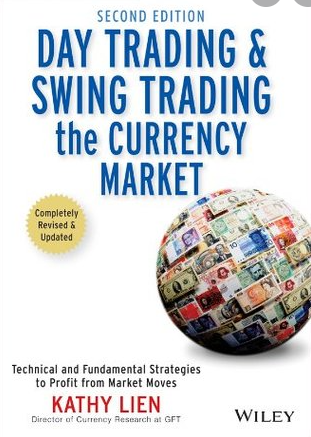 This forex trading book is written by 'Kathy Lien'. Its third edition was published in 2015. Kathy is a wall street veteran and forex trading expert. She is the co-founder of BKForex.com and the Managing Director of BK Asset Management. She has also published other forex trading books. This book comes with access to a companion website where readers can watch video lessons on trading.
This book explains how the currency markets work and the strategies used by the big players who access the interbank currency markets. . It explains interest rates differentials, option volatilities, market news, and inter-market relationships. Readers are taught the different trading techniques including the fundamental and technical analysis strategies that they can use to compete with institutional traders. The author believes that anyone can become a profitable trader by applying the proven short-term swing-based strategies which were taught in this book.
Additionally, the book includes the latest statistics and analysis of events that depicts the evolution and pace of the forex market. It also includes the best times for trading forex, specific currency behavior, and important data that traders should always watch out for its movements.
Forex Books Pros and Cons
Pros
Serves as a good introduction to prospective forex traders.
Can be read over and over again for better understanding.
Builds traders' confidence so they can try out new strategies or approaches.
It can be stored for many years and even passed to the next generation.
Cons
They do not provide practical hands-on training and guidance to live trading portals.
Books are easily outdated, so readers will have to wait to buy new editions.
Readers might have lots of questions with no answers.
How to Choose the Best Forex Books?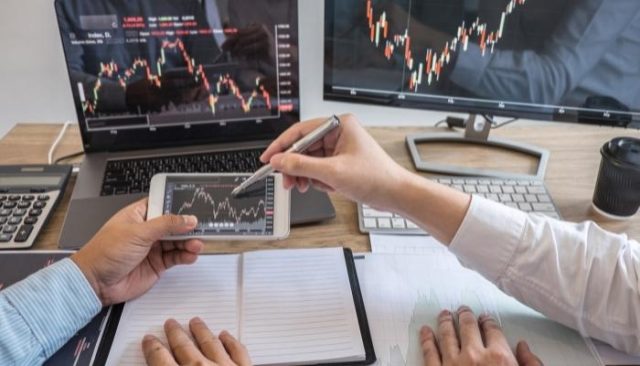 Choosing the best forex trading books to read is often a daunting task, especially for a newbie who knows nothing about forex trading. There are numerous forex trading books written for all levels of traders. They are in different forms such as audiobooks, eBooks, and paper books.
Here are a few guidelines to choose the best books:
First, determine what you want to learn. Are you a complete novice? Then, you need to start with forex trading books designed for beginners. Are you looking for a new trading strategy? Do you want to improve your trading discipline or perhaps create your own trading system? It is important to determine what you really want so as to narrow your search to fit your needs.
Next, perform an internet search and read online reviews. This stage requires a painstaking effort because there are many websites offering many books which they have rated as their best forex trading books. Take your time to study the book reviews and most importantly, analyze reviews from readers that have actually read the book.
Finally, make your choices from your research and the book reviews you have read. You may also contact experienced traders for recommendations.
Best Forex Trading Course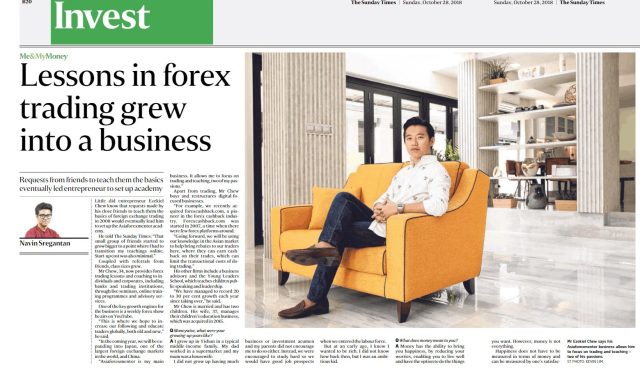 Investing in the Forex market might seem to be a daunting task especially if you are a beginner, and have just started exploring the Forex market. Although experience is said to be the best teacher when dealing in the Forex market, it is good to learn about the Forex market briefly before making your first investment.
There are several ways in which you can start expanding your knowledge of the stock market. You can either start reading books or ask for tips from your friends or family members who have prior experience of trading on the Forex platform. However, the former is a time-consuming method while the latter is not always a credible learning source.
If you want to learn about investing in the Forex market that would help you gain knowledge, and tell you all you need to know about the market, then you can opt for some professional courses available on the internet. These courses are developed by Forex markets experts who have years of training Forex traders.
Now, there are thousands of courses on the internet that claim to teach you about Forex investment. However, not all of these courses are reliable and give accurate information. So which is the best Forex course for learning the ins and out's of the Forex market?
Asia forex mentor course by Ezekiel is by far one of the best Forex learning courses on the internet, and they are one of the best learning sources if you want to expand your Forex trading knowledge.
They have been featured on multiple different leading forex platforms and Forex events happening around the world. Ezekiel's platform is the perfect solution for you to learn because their clients include multiple trainees and bank traders from private trading institutions around the globe.
It is the number one course available on the internet because it also reaches new bank traders and has fun managing if you want to make money from trading forex stocks and other commodities.
You can get a great return on investment by indulging yourself in this systematic course. Even if you are a beginner in the field and do not have enough experience and knowledge about Forex trading, you still join this program with zero knowledge. Everything will be taught to you from scratch, and you can enroll yourself in this program right now to get started.
Check out the testimonials on the website and start your Forex trading journey right away. The good thing about this course is that you will be crystal clear about what you need to do from day one.
They are using a return on investment approach to teaching their students. It is a scientific method of beating the market, and you will not be taught this somewhere else.
| RECOMMENDED TRADING COURSE | REVIEW | VISIT |
| --- | --- | --- |
| | #1 Forex, Crypto and Stocks trading course. Ranked most comprehensive by Investopedia and Best by Benzinga. Free to Try! | |
Best Forex Brokers
Below are the best online brokers:
#1. AvaTrade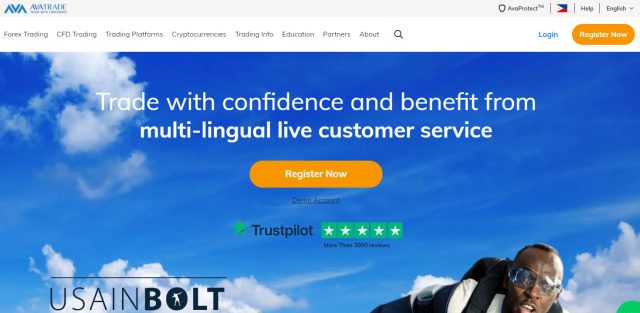 AvaTrade is a forex and CFD broker that operates from 5 continents and offers its services to more than 200,000 clients from all over the world. Its operations are regulated by more than 8 authorities in various jurisdictions. AvaTrade has been in operations since 2006.
Clients can speculate on over 1,250 trading instruments which include forex, options, and CFDs in stocks, indices, commodities, cryptocurrencies, bonds, and ETFs. Traders are offered different trading platforms such as MT4, MT5, AvaTradeGO, WebTrader, and AvaSocial. With the AvaSocial app, a trader can automatically copy the trades of an expert trader in order to replicate his strategies and make profits along with the expert as he trades. 'DupliTrade' and 'ZuluTrade' are also available for the same social trading. 'AvaOptions' is available for traders who are interested in trading forex options.
AvaTrade also provides its traders with trading tools like analysis tools from 'Trading Central', SharpTrader, market news, and trading education. You only need $100 to start trading from any asset class. Spreads are competitive starting from 0.9 pips. Its client support speaks up to 14 languages and they can be reached every weekday; 24/5.
Broker
Best For
More Details


Best Overall Broker
Read Review




securely through Avatrade website
#2. FXCC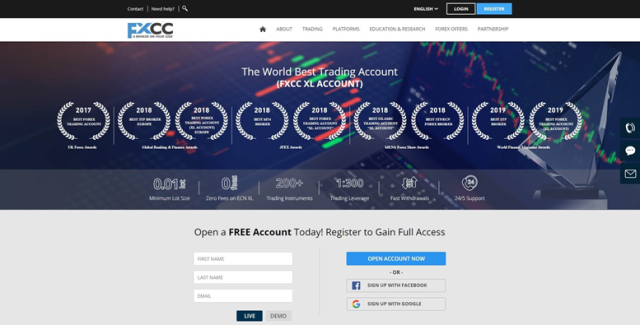 FXCC is an online broker that offers more than 200 financial assets for trading on its MT4 platforms. Founded in 2010, the broker is regulated by CySEC in Cyprus but also registered in the 'Republic of Vanuatu'. FXCC has won multiple awards for its outstanding services.
The brokerage offers floating spreads from 0.0 pips and has no minimum deposit and no deposit fees. It boasts of operating the ECN/STP brokerage model leading to tight spreads. The maximum leverage offered to international clients is 1:500 while retail clients from the European Union zones are restricted to 1:30 due to the ESMA regulations. You can trade several assets like stock CFDs, indices, forex, metals, bonds, commodities, and cryptocurrencies on its MT4 platform which is available on the web, windows desktop, and mobile apps. Forex education and market research are provided to help its traders with their market analysis.
Broker
Best For
More Details


Intermediate for Non US Traders
Read Review




securely through FXCC website
#3. Forex.com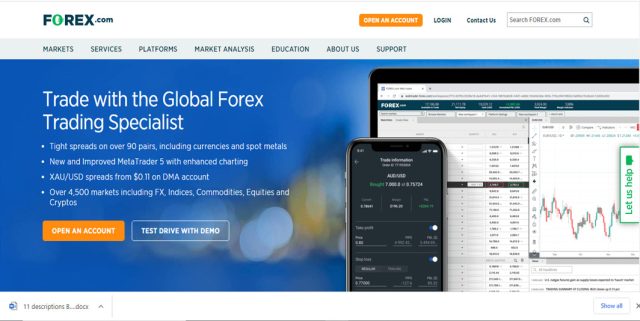 Founded in 2001, forex.com is an experienced online forex and CFD broker that serves more than one million clients from all over the globe. Its services are authorized by up to 8 regulators from the USA, UK, Japan, Canada, etc. The broker offers direct market access to its traders via its technological infrastructure and Electronic Communication Network (ECN). They assert that their clients are able to trade directly from the interbank forex market; this leads to low spreads and fast trade executions at best market rates.
Forex.com offers it proprietary platforms which are available on desktop, web, and mobile. Also, the popular MT4 and MT5 trading platforms are also available. On its platforms, currency trading is supported using various forex strategies and trading techniques. Also, you can trade over 4,500 assets like forex, share CFDs, crypto CFDs, indices, etc.
To assist its traders with comprehensive market analysis, forex.com provides its clients with Autochartist and Recognia, TradingView charts, market analysis, smart signals, and Trading Central analysis. Free trading courses, as well as training videos, are also available.
Broker
Best For
More Details


Overall Broker
Read Review




securely through Forex.com website
#4. Interactive Brokers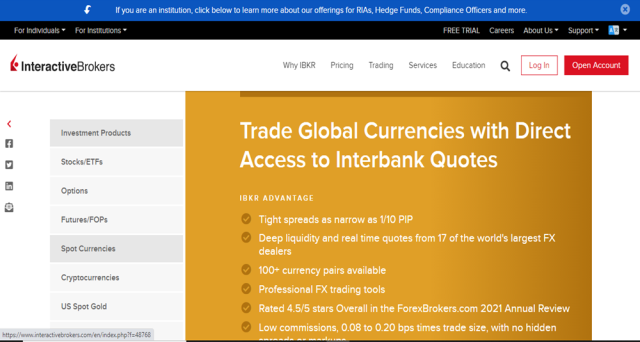 Interactive Brokers (IB) is a multi-award-winning forex and CFD broker founded in 1978 and offering its services to more than 1.6 million clients from over 200 countries around the world. Regulated by over 10 authorities in several countries, Interactive Brokers is safe, financially stable, and technologically up to date. The IB Group is a quoted company whose shares are listed and traded on the NASDAQ exchange.
IB clients enjoy low trading fees, multiple tradable assets, and no minimum deposit. Clients can trade thousands of assets which include over 100 currency pairs, 13 000 ETFs, 60 000 bonds, over 7 000 stock CFDs, etc. The broker also offers asset management services, market news, research, and educational resources. You can open positions on its proprietary trading platforms available as WebTrader, desktop applications as well as mobile apps designed for iOS and Android devices.
Broker
Best For
More Details


Lowest Cost Online Stock Platform
Read Review




securely through Interactive Brokers website
Conclusion:
The five best forex trading books are as follows:
Currency trading for dummies:
Good for newbies who knows nothing about forex trading and the financial markets. The book has the forex trading basics explained.
Adventures of a Currency Trader: A Fable about Trading, Courage and Doing the Right Thing:
a funny but educative story of a forex trader, his mistakes, and lessons learned.
How to Make a Living Trading Foreign Exchange: A Guaranteed Income for Life:
This book teaches some tested and proven trading strategies that can be used to achieve financial freedom by creating a regular income from the forex trading business.
A Three-Dimensional Approach to Forex Trading:
This book explains how forex markets relate to other markets. It also teaches market fundamentals and technical analysis principles that can be combined in currency trading. This book offers no strategies; instead, it introduces a new approach to market analysis.
Day Trading and Swing Trading the Currency Market: Technical and Fundamental Strategies to Profit from Market Moves:
You will learn the strategies used by the big players, especially how to apply swing and day trading principles to achieve a successful currency trading career.
The best way to choose currency trading books is to define your goal and objectives, conduct an internet search, read multiple book reviews, and then make a choice.
No matter your trading level or experience, you can take the 'One Core program' offered by 'Asia Forex Mentor. The facilitator 'Ezekiel Chew' says that the 'one core program' is created for the committed learner. Already, it has generated millions of dollars for the teacher and his students.
A Forex broker is a financial firm that gives retail and professional traders access to trade forex through their trading platforms. Their trading fees, platforms, brokerage models, and general operations vary, so, we have helped you by choosing the best brokers you can trade with. They are:
Broker
Best For
More Details

Advanced Non US Traders
Read Review




securely through Avatrade website




Intermediate Non-US Traders


Read Review





securely through FXCC website






Overall Broker
Read Review





securely through Forex.com website




Professional Forex Traders

Read Review




securely through Interactive Brokers website



Best Forex Books for Traders FAQs
What is the best book to read for Forex trading?
They are:
Do Forex traders make good money?
According to the websites of all forex and CFD brokers, most retail investor accounts lose their trading capital. In times of high market volatility, losing money rapidly is common, especially for highly leveraged accounts. So, only a few traders make good money. To make good money from forex trading, you need to have a comprehensive understanding of the fx market, huge capital, an excellent trading plan, and reliable trading strategies. You must also be a disciplined trader who has robust exit strategies.
What is the best strategy for Forex trading?
There is no definite best strategy for trading forex. Different strategies work for different people. The best strategy for you will depend on your personality, lifestyle, trading emotions, trading goals, trading capital, trading management ability, trading plan, etc. Most trading techniques are based on fundamental and technical models of forex market analysis. Here are the 5 best forex trading strategies used by experienced traders:
Day trading:
This is one of the trading techniques where trades are completed within a day without overnight trading.
It is a short-term trading strategy where trades are opened and closed within a few minutes or even seconds. Traders rely on technical indicators to identify and confirm trading patterns before opening positions.
Swing or Momentum trading:
Here the aim is to capture the market moves that normally last a few days. It is a mid-term strategy.
Traders identify an upward or downward trend and place trades in order to capture the market direction before it reverses.
Traders monitor the news and fundamental data and then open trade positions after the event has happened. This is one of the currency trading methods reserved for experienced traders.
| RECOMMENDED TRADING COURSE | REVIEW | VISIT |
| --- | --- | --- |
| | #1 Forex, Crypto and Stocks trading course. Ranked most comprehensive by Investopedia and Best by Benzinga. Free to Try! | |
Like this Article? Subscribe to Our Feed!
Wilbert is an avid researcher and is deeply passionate about finance and health. When he's not working, he writes research and review articles by doing a thorough analysis on the products based on personal experience, user reviews and feedbacks from forums, quora, reddit, trustpilot amongst others.