Best Brokerage Accounts For Beginners: 7 Top Ones In 2022!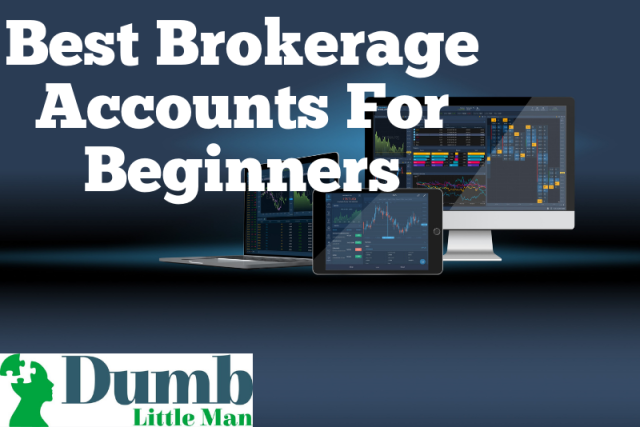 Ready to start investing and thinking about financial and retirement planning but unsure where to begin? Here are some tips to help you get started.
Our selection of the best online stock brokers for beginners will get you started. Because we understand that everyone's financial situation and goals are unique, we've selected a diverse group of stock brokers for beginners to make it easier for you to discover one that's right for you.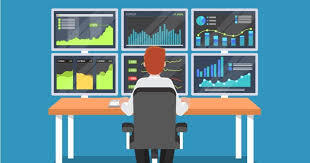 To help you get started investing, we've included a buyer's guide that explains what should search for in an online stock broker as well as some keywords. You have a lot of alternatives, but if you're just beginning started, you'll like a brokerage that has cheap costs, easy-to-navigate apps, and websites and doesn't charge any commissions. Here we have compiled the best brokers for you to mull on.
What is a stock broker?
A stock broker also called a brokerage, allows customers to purchase and sell stocks and in return take trading commissions. Despite the fact that most brokers offer standard investment products like stocks and ETF trades, some brokerage also provides more customized investing choices, such as cryptocurrencies. A brokerage acts as a go-between for investors and the investments they want to buy.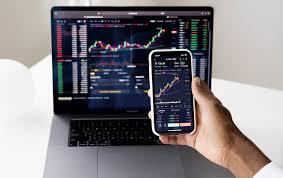 A broker account commission is the fee brokers charge for buying and selling investments on behalf of their clients. Securities and Exchange Commission (SEC) registration is necessary for most brokers, as well as membership in an SRO such as the Financial Industry Regulatory Authority (FINRA). Brokerages operating in a state must also be licensed, which is common in most states.
List of Best Brokerage Accounts in 2022
Best overall brokerage – Interactive Brokers
Platform with most diverse options – Ally Investment
Best for exceptional customer support – Merrill Edge
Best for investor information – TD Ameritrade
Best user-friendly account – E*Trade
Best phone-based platform – Robinhood
Best for Robo-advice without commission – Charles Schwab
| RECOMMENDED TRADING COURSE | REVIEW | VISIT |
| --- | --- | --- |
| | #1 Forex, Crypto and Stocks trading course. Ranked most comprehensive by Investopedia and Best by Benzinga. Free to Try! | |
Best Brokerage Accounts For Amateurs- The Analyzed List
Investing is no longer just for the well-off or the professionals.
Investing is easier than ever before, and it's more important than ever before. Saving money is no longer enough, according to experts, whether it's for pension, college, or just a large bill in the future. You must invest your money if you want to see it grow and keep it safe for the future.
For long-term investing, we suggest using a diverse portfolio of minimal index funds, free stock, and ETF trades. When trading individual stocks, it's best to confine it to a small part of your total investment strategy. New investors should always conduct their research and make sure to know what they are purchasing before they trade stocks.
Online stock brokers have made it easier than ever before for anyone to begin investing, frequently without paying any fees and without making a minimum initial commitment.
Stocks can be purchased through mobile apps and online trading program, while many brokerages provide free educational information to help early buyers learn how to invest and make well-informed choices.
To help you get started, we've compiled a list of the best online stock brokers for newbies, as well as tips from industry experts.
It is possible to get all market data from Interactive Brokers. Investing at a cheap cost has been a service provided by IB for over 40 years, giving customers entry to multiple capital markets. Interactive Brokers has more than 385,000 customers.
A low price strategy with only a $2,000 account minimum makes this one of the most cost-effective options.

Intuit's Trader Workstation is powerful stock research, trading, and active trading platform. The TWS API also enables you to integrate the platform with third-party technologies.
Any day trader with a $25,000 account balance can take advantage of Interactive Brokers. Additionally, Interactive Brokers has a robust application programming interface (API). Tools like Trade Ideas, which allow for fully automated trading, may be installed quickly.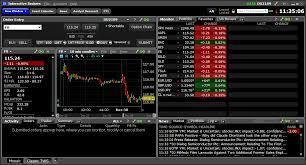 Using your stock screener to send trade ideas directly to the IB Traderworkstation works flawlessly. Traders have the option of customizing the settings to suit their specific needs. Managed totally automatically, semi-automatically, or manually are all options for trading.
Because it is not a web interface, the Traderworkstation is used exclusively by traders. Instead, it's a tool geared towards active traders.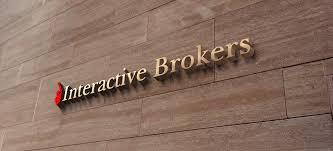 CLICK HERE TO READ MORE ABOUT INTERACTIVE BROKERS
2. Ally investment
Online banking is at the heart of everything Ally does. Ally's core business includes checking and savings accounts, mortgages, refinancing, and many more products and services. Customer service is available by call/email around the clock at Ally Invest.
If you want to chat with someone about your investing strategy, you'll need to visit one of the company's virtual offices instead. Despite this, Ally has made significant strides in the right way for its investors.

TradeKing was acquired by Ally Financial for $275 million back in 2016. As a result, Ally Financial has developed fantastic investing solutions, including a cutting-edge trading platform dubbed "Ally Invest" that utilizes cutting-edge technology.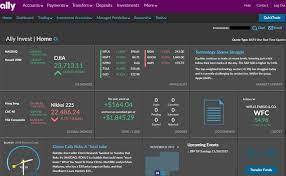 Thus, Ally is a great platform in every way. Now let's have a look at how much money you can invest. In comparison to Charles Schwab and TD Ameritrade, Ally Invest's brokerage fees are zero cents for each trade. Ally Invest is in the middle of traditional brokerages like Interactive Brokers and TD Ameritrade and Charles Schwab when it comes to trade costs per transaction.
When it comes to investing, it offers a wide range of options including stocks, money market funds, mutual funds, and options to its clients with minimum account fees. It also offers multiples types of retirement accounts along with investment accounts.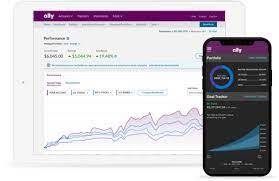 Is there an account minimum balance to start an Ally Invest?
Opening a self-directed trading cash account requires no account minimum deposit.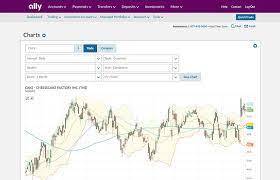 CLICK HERE TO READ MORE ABOUT ALLY INVESTMENT
3. Merrill Edge
Merrill Edge provides exceptional customer service on any online brokerage account. Not only is Merrill Edge's technology packed with helpful educational resources for first-time investors and people in different life stages, but you can also meet with an advisor face-to-face to get some investment advice. However, rather than offering online stock trading advice, these consultants are more concerned with life-stage planning and trading commissions.

Merrill Edge's two machine trading platforms and very well native mobile apps have extensive built-in context-sensitive help, in addition to their extensive advisor network. Using the Story features can help you better understand your portfolio's performance, or how the effectiveness of a specific stock or fund is being affected.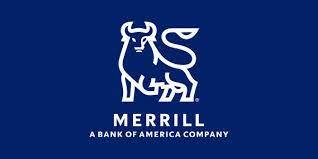 Merrill Edge's technical customer support includes online chat. Calls are answered quickly after going through an automated menu and are then connected to a live person.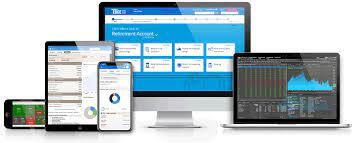 It's possible for clients of Merrill Edge's portfolio analysis tools to get a comprehensive look at how their assets are performing for them in real-time. Other financial institutions' accounts can be imported for a more comprehensive financial picture.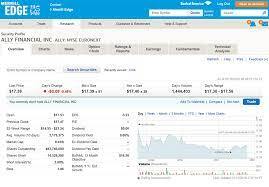 Designed for fundamental investors, Merrill Edge's proprietary and third-party data analysis capabilities are top-notch.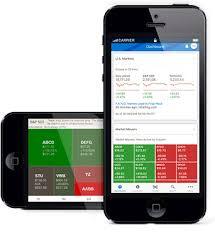 Merrill Edge does not allow trading in futures, options on futures, or cryptocurrencies. As interest in more complicated derivative trading grows, some investors may surpass the firm's offerings. It offers a wide range of options like stocks, exchange-traded funds (ETFs), and mutual funds for its clients with minimum account fees. With Merrill Edge, there are no account minimums required to participate.
CLICK HERE TO READ MORE ABOUT MERIL EDGE
4. TD Ameritrade
Charles Schwab just acquired TD Ameritrade, yet both companies will remain independent until 2023. TD Ameritrade provides commission-free online investing and a wealth of investor information. Account minimum $0 required to open an account.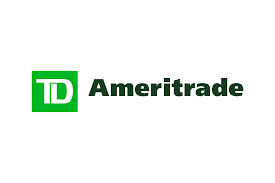 Consider thinkorswim, a powerful online platform that provides third-party research, educational materials, and planning tools.
The paperMoney stock market simulation helps reinforce trading without risking real money. While these features are more geared to trade than long-term investing, they are nonetheless useful if you wish to teach yourself or if you're looking to invest goals alter.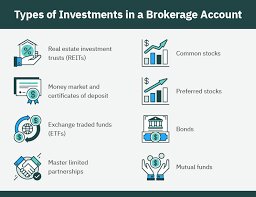 TD Ameritrade offers 24/7 phone and email customer support, as well as over 175 physical branch locations. According to the Charles Schwab website, TD Ameritrade accounts will be transformed into Charles Schwab accounts between April and September 2023.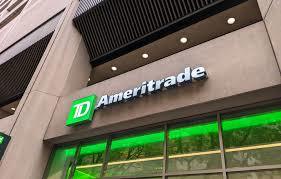 To preserve the benefits of TD Ameritrade, you can open and keep a TD Ameritrade account until the change occurs. TD Ameritrade accounts now include some of Charles Schwab's features, including a new Quality Guarantee.
CLICK HERE TO READ MORE ABOUT TD AMERITRADE
5. E*TRADE
E*TRADE has a variety of free stock platforms for different types of investors, including three desktop and two mobile ones. Account minimum $0 required to open an account.
For new investors, E*TRADE's standard website and mobile app have been redesigned. Many assessment instruments, portfolio analysis, and educational offerings are easily accessible from the website and app's two-level menus.

The E*TRADE mobile apps are one of the most user-friendly and well-designed. Normal E*TRADE and E*TRADE Pro are both available as mobile apps. These are all about derivatives, particularly options and futures.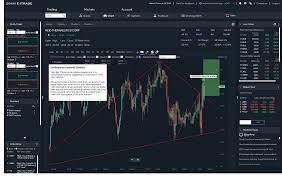 Strategy testing is heavily reliant on E*TRADE's paper trading capabilities. In order to fool you into thinking you're placing real trades, the print trading website contains delayed data.
Option trading commissions will remain tiered at E*TRADE, with less frequent traders paying $0.65 per contract and more frequent traders paying $0.50.
People who want to trade currencies or have access to foreign markets directly should look elsewhere.
CLICK HERE TO READ MORE ABOUT TD ETRADE
6. Robinhood
When it was one of the only brokers giving out free trades, Robinhood was the standard-bearer for fintech disruptors, and its subscriber numbers have been meteoric. This mobile-first broker adopted phone-based trading as the norm, and the app still offers the same level of convenience. Account minimum $0 required to open an account.
You can start trading right away if you're just getting started with Robinhood because it will give you access to up to $1,000 once you make a deposit.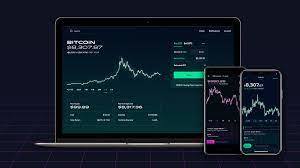 However, you can upgrade to Robinhood Gold (with account minimums of $5 per month) to obtain Morningstar updates on 1,700 companies and margin trading in addition to the app's basic functionality, which does not include much investigation or educational content.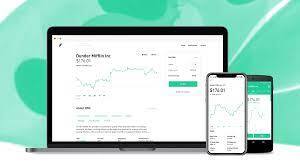 CLICK HERE TO READ MORE ABOUT ROBINHOOD
7. Charles Schwab
With a market capitalization of over 70 billion, Charles Schwab is the undisputed world champ in this stockbroker comparison. Most importantly, Charles Schwab is really the only online broker in this report to offer automated Robo-advice-investing without commissions or advisory fees for long-term investors and retirement savings investors. Account minimum $0 required to open an account.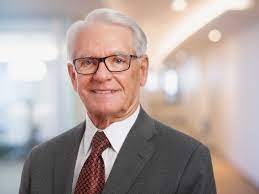 Local Charles Schwab branches, like those of TD Ameritrade, allow customers to speak with company representatives about their financial affairs. Charles Schwab is a reputable investment firm with over 40 years of experience.
When it comes to investing, Schwab gives a wide range of benefits like exchange-traded funds (ETFs), and mutual funds to its clients.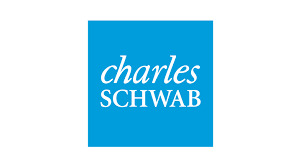 It also offers high-tech trading tools like StreetSmart Edge. You can use Charles Schwab as a bank account, a retirement account, or use the financial advice given by Charles Schwab experts whether you're a startup or an established investor.
StreetSmart Edge is capable of managing charts as well as sophisticated trading strategies. Mobile apps are essential for today's business tasks, and the web interface is the ideal complement to both.
CLICK HERE TO READ MORE ABOUT CHARLES SCHWAB
Alternatives: Robo Advisors
You can choose Robo-advisors if getting going is still intimidating and you want a minimal alternative that maintains your investing account for you. Using Robo-advisors, a portfolio will be built around your comfort level and timeframe, and you'll only be charged a small fee depending on the low minimum account balances. Even so, getting started requires only a few minutes.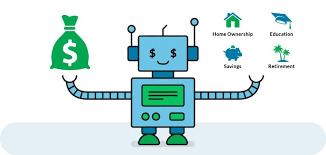 Best online stock brokers of different types?
Discount brokers for beginners
An online discount broker allows investors to purchase and selling stocks online. Customers may either purchase and sell stocks themselves or use a Robo-advisor to automate their transactions. Many cheap active traders provide tools to help you trade, but there is seldom a real discount broker accepting, completing your orders, and exchange-traded fund.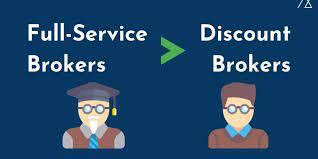 Discount brokers are far less expensive than full-service brokers, yet most provide no-commission stock trading. A cheap broker is an ideal option for most investors, especially newbies. Why do we only recommend discount brokers as the ideal trading platform for beginners?
Full-service brokerage
A full-service broker is a traditional broker. It's a company that generally has a real office where a stock broker takes and executes customers' trades. Investment counseling, tax preparation, and retirement planning are all possible services provided by a full-service broker.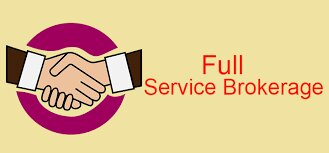 With human advisers and physical offices, full-service brokers are considerably more expensive than cheap brokers. However, prices have decreased in recent decades as they compete with internet brokers, strive to make investment more accessible, and acquire access to equipment to automate labor.
Investors who seek personalized assistance and specialized portfolio management should choose full-service brokers.
Best online brokers and how to choose them
Ideal and best brokers do not exist. While most online brokers do not impose costs or charges on simple stock and ETF trades (which are what most beginners would undertake), some, such as those that provide options trading, mutual funds, and other sophisticated products, do.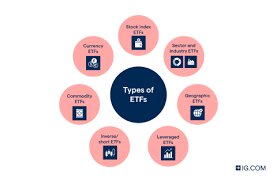 To create an account, some online brokers need a small deposit, ranging from $5 to $500, while others do not. We've chosen brokers with no account minimums as the focus of our research.
Trading doesn't require a lot of money when you use these low-cost brokerages because everyone can start investing. Individual stock selection isn't for everyone, especially newcomers to investing.
You may invest effectively without extensive stock market expertise by using low-cost ETFs and no-fee mutual funds offered by the finest stock brokers for beginners.
Using a paper trading account simulates the process of purchasing stocks without putting any money down as a down payment.
Is it necessary to have a large sum of money in order to hire a broker?
The good news for investors today is that getting started investing has never been more affordable or simple. Online brokerages are now more investor-friendly than they've ever been because of decreased costs. As a result, you won't require a large sum of cash to begin your investment career.
As a general rule, all the best trading platforms let in a minimum deposit of $5 or more without requiring a minimum balance.
A no-commission broker for stocks and ETFs (and occasionally options) may be found easily, so no concerns about accumulating expenses when purchasing or selling. Because investing is free, you may put as much or as little money into your portfolio as you choose.
What other tools do you require?
While pricing is an essential consideration when selecting a brokerage, you should also look for other characteristics that may enhance your overall experience, such as:
Educational Resources
Several brokers provide a wide range of educational resources to assist you in learning how to invest sensibly and successfully in the financial markets and securities. Many brokers provide materials and seminars on how to utilize more advanced products and features, which may be very helpful if you intend to trade more regularly.
Analysis skills
What amount of expertise does the broker provide? Is it internal work or work from other sources? Do you require research on certain stocks or are you seeking investment funds?
Trading Simulators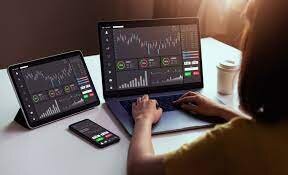 Some brokers provide trading simulators that provide you with a virtual bankroll and allow you to use the simulator to get a feel for their stock trading platform and evaluate your trading abilities.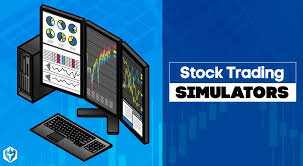 Excellent Customer Service
You might have had a lot of questions when you're just starting out, so having outstanding customer service may be quite beneficial. Investigate the availability of a broker and determine whether or not it is a good match for your requirements.
Mobile App
If you want to trade on the go, check out the broker's mobile app or mobile platforms first. When it comes to trading apps, just a few big online brokers don't have one that does what it needs to. Every mobile app also includes a wall street journal within their educational resources program.
How do brokerage accounts work?
Investing in assets such as stocks, penny stocks, bonds, and exchange-traded funds (ETFs) through a brokerage account is an excellent method to save money toward your financial objectives.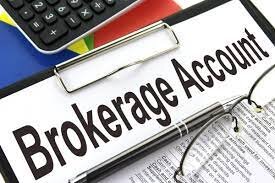 For example, you may open a brokerage account to put money aside and spend for specific financial products, such as financing for a child's college tuition, or you might merely utilize it to accumulate wealth over time. Accounts with a brokerage firm generally include a variety of additional services, based on the analyzed reports and many other tools.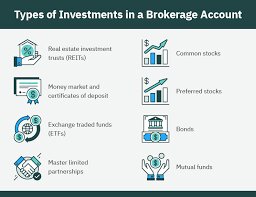 In contrast to retirement accounts, you will be able to access your funds immediately in a brokerage account. However, depending on your income, you will most likely owe taxes on any profits made on your investments.
| RECOMMENDED TRADING COURSE | REVIEW | VISIT |
| --- | --- | --- |
| | #1 Forex, Crypto and Stocks trading course. Ranked most comprehensive by Investopedia and Best by Benzinga. Free to Try! | |
Conclusion
According to this in-depth review of online brokers for beginners, there isn't a single best option for everyone. Online brokers, such as the ones we've just discussed, have both pros and downsides.
As a result, the answer to the question "What online broker is the best?" depends entirely on your priorities, needs, and on what's in your investment account.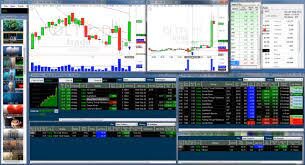 However, based on the trading activities, additional platform and exchange data feed expenses may be incurred. The SEC also wants to protect investors by implementing a day trading law that requires day traders to have a minimum of $25,000 in their trading accounts.
In comparison to Interactive Brokers, Charles Schwab, and TD Ameritrade, Ally Invest's trading platform falls short. It's all managed through a single online interface, which is great because the technology is sound.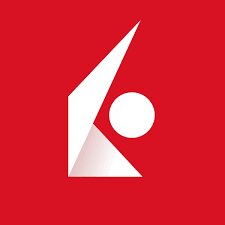 Interactive brokers are the best brokerage account for active trading and trading stocks. You should use Interactive Brokers if you are one of the new investors. A minimal trade charge and a great API are essential for day traders with an increased trading frequency. So, Interactive Brokers provides just that. Stock scanners like Trade Ideas can be used in conjunction with Interactive Brokers to get the most out of your trading.
CLICK HERE TO GET INTERACTIVE BROKERS AT A DISCOUNTED PRICE
CLICK HERE TO GET TRADE IDEAS AT A DISCOUNTED PRICE
F.A.Q.
When It Comes To Stock Brokers, Are There Any Fees?
Depending on the industry and kind of broker, brokerage fees can be calculated as the ratio of the transaction cost, as a flat charge, or as a hybrid. Comprehensive, discount, and online brokers all charge brokerage fees in the financial securities sector.
From Where Can You Buy Stocks?
Even though there are numerous ways to purchase stocks, you'll almost always have to do so through either the firm directly or through a stock broker.
Online stock purchases and sales can be done directly through a corporation rather than a broker.
There may be drawbacks to using this strategy, including commission savings. Other charges or purchase minimums may apply. Some companies may only allow their employees to participate in these schemes.
For a commission, a stock broker purchases and sells stocks on your behalf. Full-service brokers, cheap brokerage, and online brokers are the three most prevalent types of stock brokers. Commission-free trading is now available through a plethora of online brokerages.
What Types Of Broker Accounts Are There?
Brokers come in a variety of varieties, with the major differences being the services they offer and the fees they ask. The development of online brokerage accounts and Robo-advisors has provided investors with a self-service path that does not require the same amount of human involvement as in the past.
While some brokerages are still managed by experienced stock brokers who buy and sell stocks for a career, Many full-service brokerages have split the trading platforms of their financial advisory services due to the growing popularity of internet investing. Often, people believe that full-service brokerages are overly costly.
Is Your Cash Secure In A Brokerage Account?
SIPC offers protection for brokerage accounts.
Clients of Securities Investor Protection Corporation.-member brokers are covered by the SIPC in the event of a business failure. Customer assets at one institution are insured up to a total of $500,000, including $250,000 in uninvested funds.
Different Types Of Accounts
A profile in which the broker loans the customer money to buy stocks or other financial goods is known as a margin account.
A cash account is a brokerage account wherein a client must pay in whole for securities acquired, and margin purchasing is not allowed.
A bank account allows you to transfer funds money from the account as you see fit while also earning interest on the money you've deposited.
A brokerage account is used to trade stocks, bonds, and mutual funds. Unlike banks, these accounts provide you exposure to the stock market and other assets. With a brokerage account, customers can purchase and sell investments.
CLICK HERE TO GET INTERACTIVE BROKERS AT A DISCOUNTED PRICE