7 Best Altcoins to Buy this 2023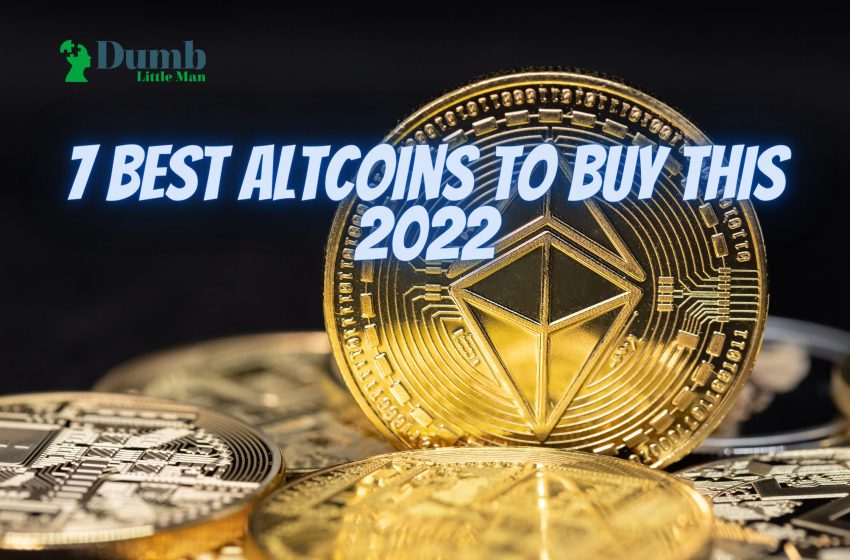 Want to jump straight to the answer? The best cryptocurrency brokers for traders are Coinbase and Binance
The #1 Crypto and Forex Trading Course is Asia Forex Mentor
One thing about the cryptocurrency space is that everyone has the chance to shine (or cry in some cases) in the digital currencies space. If you couldn't buy Bitcoin early enough, other coins are available in the crypto industry. These coins are called "altcoins."
An alternative coin, or altcoin as it is popularly known, refers to any type of coin other than Bitcoin. Several of them are available to select from, and these coins cover approximately 40% of the crypto market share. So many people have gotten rich by trading altcoins, which is why almost everyone wants to have a nice amount of them in their portfolios.
The only downside to buying altcoins is that they are riskier to trade with than Bitcoin. That being said, with the right trading technique, a heart that's not greedy, lots of patience, and a powerful ability to recognize trends and predict the future, you will enjoy it.
Now the question is, what are the major crypto coins you should buy? This article will list the seven (7) leading cryptos or best altcoins you should invest in for 2023.
7 Best Altcoins to Buy in 2023  
#1. Ether (ETH)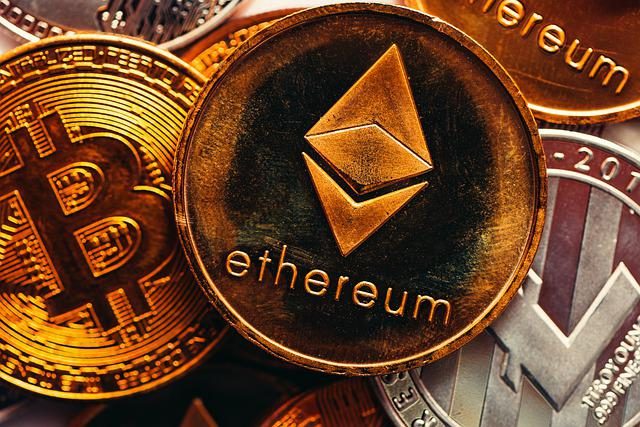 Ether is a transactional token that facilitates Ethereum network activities. The upcoming update is one of the main reasons why you should acquire ETH. The Ethereum network is transitioning from a proof-of-work (PoW) to a proof-of-stake (PoS) mining algorithm. This will essentially make the blockchain speedier and more energy-efficient, with cheaper transaction fees for users.
The renovation is currently in the second of three phases, with completion scheduled for next year. If this update gives Ethereum a significant competitive advantage, now might be a good moment to invest. Another thing that makes ETH one of the best altcoins to buy this 2023 is that Ethereum currently powers some of the largest and most well-known NFT exchanges.
Among these, opensea.io has recently gained exposure and seen a surge in traffic. The flexibility of utilizing the Ethereum blockchain to trade artwork appears appealing to NFT investors. The quick rise in the prices of these digital assets has helped NFTs gain popularity over the last year. If it continues this way and attracts more investors, then there's a high chance that its price will increase in the next coming years, and you'll make enough gain from it.
#2. XRP (XRP)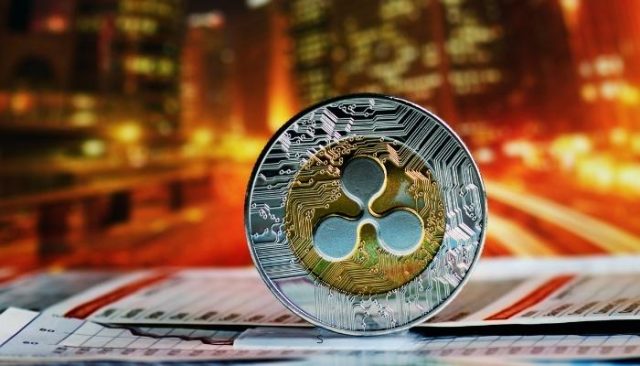 Ripple is a money transfer network created with the financial services industry in mind. The Ripple network's native cryptocurrency, XRP, consistently ranks among the top 10 cryptocurrencies by market capitalization. It's an altcoin powered by the XRP Ledger, a blockchain created by Jed McCaleb, Arthur Britto, and David Schwartz. McCaleb and Britto developed Ripple, which uses XRP to conduct network transactions. You can acquire XRP as an investment, crypto to trade for other cryptocurrencies, or as a way to fund Ripple network transactions.
Given that $0.76 is already a reasonable entry price, this is an excellent opportunity to buy XRP. XRP price predictions for this year are more optimistic than those for 2021. The average price for 2022 is $0.86. However, this could fluctuate depending on how soon the SEC issues an update.
Analysts in the market today have given the XRP price projection for 2025 one of the highest ratings. Given Ripple's status as one of the world's most efficient digital payment systems, an average price of $8.00 is expected in 2025.
#3. Solana (SOL)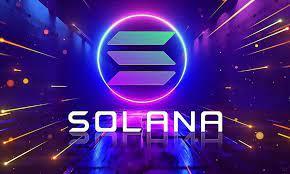 Solana is a public blockchain that supports smart contracts, non-fungible coins, and decentralized apps (dApps). The native SOL currency on Solana's blockchain provides network security and a staking mechanism for transferring value.
In just two years, Solana has risen drastically. It hit an all-time high of $260.0 in November 2021. By the end of 2025, experts predict a return of +236 percent for Solana. Some forecast that by 2023, the price will have risen to $360.
Solana also happens to be one of Ethereum's main rivals amongst several altcoins. That's how big a name it has. Solana can process 50000 transactions per second, but Ethereum can only handle 30-50 transactions per second. Given all of these considerations, purchasing this altcoin now and HODLing it makes great sense.
#4. APE Coin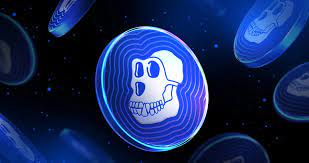 The APE ecosystem uses the ERC-20 token ApeCoin (APE). ApeCoin is the ecosystem's governance token, and holders of ApeCoin can join the ApeCoin DAO. It's also the governance and utility token for the BAYC, a Yuga Labs NFT project with 10,000 unique bored ape artworks.
It is a new coin that was only launched a few weeks back, but it has grown tremendously and is currently the 46th largest altcoin with a market cap of $4.02 billion.
Why should you invest in APE coin? Following its launch on major exchanges earlier this month, the price of APE coin is now trading around $14.87. The price is still finding its footing and forming structure because the coin is new to the market. If APE continues to rise at its current rate, the currency might hit $50 by the end of 2023.
#5. Cardano (ADA)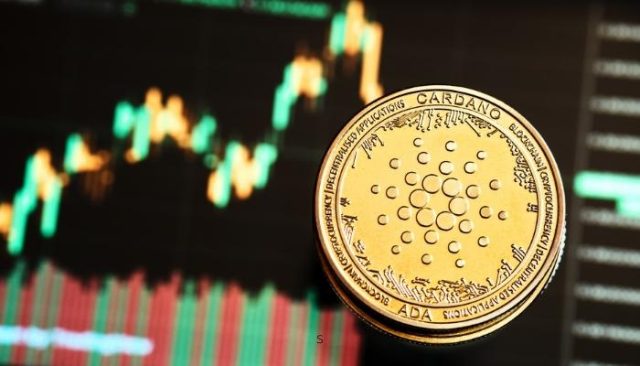 Cardano is a third-generation, decentralized proof-of-stake (PoS) blockchain platform that aims to outperform proof-of-work (PoW) networks. According to many experts, Cardano is expected to have a good future in 2023. Cardano might potentially achieve a new high as the Cardano ecosystem and the crypto-asset industry continue to flourish.
Experts anticipate that the price of Cardano (ADA) in 2023 will be USD5. If investors feel that Cardano is a worthwhile investment by 2023, it may even reach USD10.
Cardano's platform now has over 450 projects, with a number of them set to launch in the first quarter of 2023.
#6. Avalanche (AVA)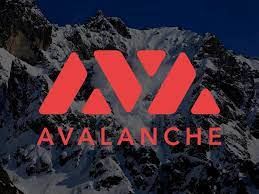 This is a blockchain platform with smart contracts that focuses on transaction speed, low prices, and environmental friendliness. So far, Avalanche has had tremendous growth.
It had more than $11 billion in total value locked (TVL) on its platform by the end of 2021, up 227 percent from the start of the year. As of April 2022, it was also rated fourth in TVL. The Avalanche network uses three interoperable blockchains: the Exchange Chain (X-Chain), the Contract Chain (C-Chain), and the Platform Chain to avoid most of the issues that other blockchains face (P-Chain).
According to algorithm-based forecasting site Wallet Investor's Avalanche price projection, AVAX might trade at $184.97 in a year.
#7. Dogecoin (DOGE)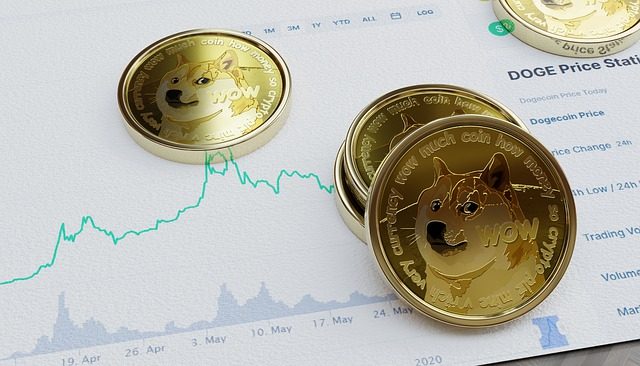 Dogecoin is one of the most successful altcoins, and many consider it the finest cryptocurrency under $1. It skyrocketed briefly in 2021, thanks to Elon Musk, who proudly endorsed it on Twitter. It was quite the rave last year.
According to Yahoo Finance.com, several analysts expect that Dogecoin will reach USD1 in mid2023. Others have forecasted that the price of Dogecoin will reach USD1.5 in the next five years.
According to the indicator, Dogecoin is currently trading below the 200-day simple moving average. However, a significant development expected by 2023 could boost its value in the long run. By 2023, DOGE is expected to be able to pump even more. Before you take major cryptocurrency investment decisions, study the market cap, volume, and history of the chosen coin as these are not investment advice.
Best Crypto Brokers
Broker
Best For
More Details

Earning Rewards
Read Review




securely through Coinbase website




Altcoin Trading


Read Review





securely through Binance website






Sign Up Bonuses
Read Review





securely through Crypto.com website




New Investors

Read Review




securely through Gemini website



Best Crypto and Forex Training Course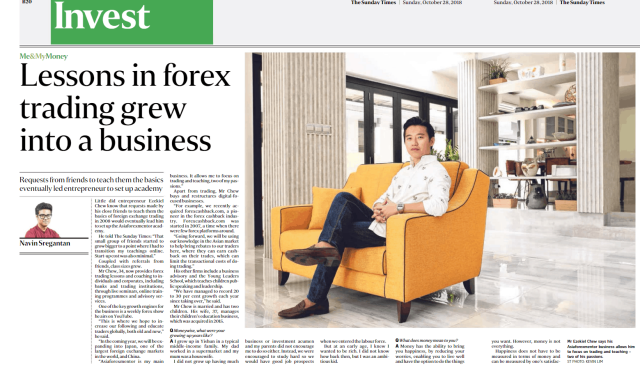 If you want to learn how to trade Forex, Asia Forex Mentor by Ezekiel Chew is the right course for you. This course is for you if you're going to learn how to trade Forex successfully. They educated DBP, the Philippines' second-largest state-owned bank with over USD13 billion in assets, and many other students worldwide.
Ezekiel Chew is a seasoned Forex trader who also serves as a coach. He's been trading the Forex market for over a decade and knows what it takes to be a profitable trader. He will share his knowledge and expertise in this course and teach you how to trade Forex like a pro.
It covers everything from the fundamentals of Forex trading to advanced tactics for making significant gains. He will also share his own trading experiences with you, allowing you to learn from his successes and disappointments.
| RECOMMENDED TRADING COURSE | REVIEW | VISIT |
| --- | --- | --- |
| | #1 Forex, Crypto and Stocks trading course. Ranked most comprehensive by Investopedia and Best by Benzinga. Free to Try! | |
Conclusion: Best Altcoins to Buy this 2023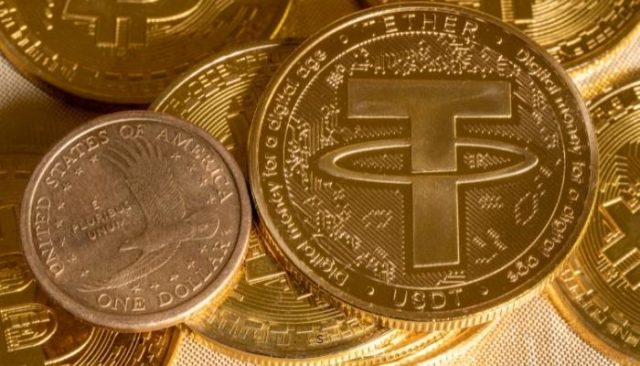 Now that you know the best altcoins to buy in 2023, you need to think carefully about which one to buy exactly. Remember, they are serious investments that come with a lot of risks. In fact, altcoins or cryptocurrencies generally have the highest investment risk. You may lose all your money or come out with beach-front houses.
Take your time to do your own research before investing, and get ready to invest long-term. Many people invest in altcoins in search of rapid profits, but successful investing is not that straightforward. You have to be strong enough to withstand pressure when it gets low because the price will go down in between due to extreme volatility. The market isn't stable, so things like that are bound to happen.
You also have to learn how to take calculated risks and keep an eye on the market. It can also be tiring to keep up with everything going on with the number of altcoins available today, and choosing the best exchange site may be overwhelming as well, so here are some of the ones we trust:
Best Altcoins to Buy this 2023 FAQ
Which altcoin is most promising?
From this list, Solana (SOL) is probably the most promising altcoin in 2023 for cryptocurrency investments with huge potential. Many market analysts predict Solana may eventually overtake Ethereum as the most popular smart contract platform. The key reason for this is that the Solana blockchain protocol is significantly faster, scalable, and lower costs.
| RECOMMENDED TRADING COURSE | REVIEW | VISIT |
| --- | --- | --- |
| | #1 Forex, Crypto and Stocks trading course. Ranked most comprehensive by Investopedia and Best by Benzinga. Free to Try! | |
Like this Article? Subscribe to Our Feed!
Wilbert is an avid researcher and is deeply passionate about finance and health. When he's not working, he writes research and review articles by doing a thorough analysis on the products based on personal experience, user reviews and feedbacks from forums, quora, reddit, trustpilot amongst others.