Audacity Capital Review with Rankings 2023 By Dumb Little Man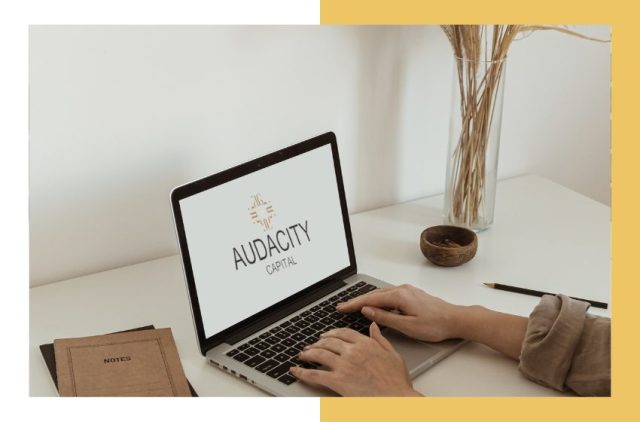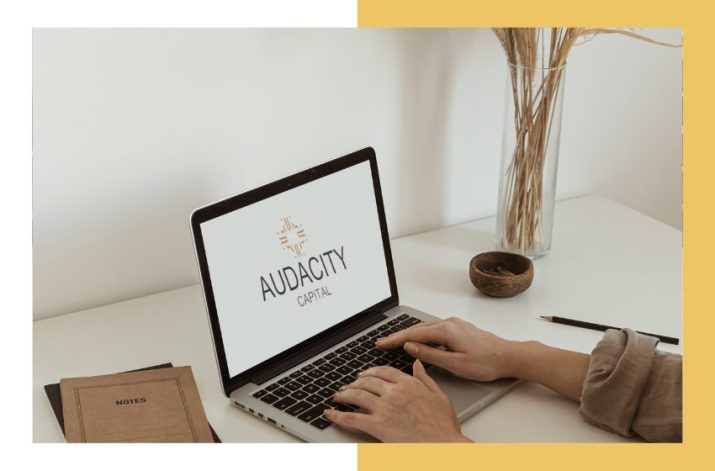 [wptb id="128674" not found ] [wptb id="128675" not found ]
Audacity Capital Review
Proprietary trading firms, commonly known as "prop firms," are specialized institutions that provide traders with capital to trade financial markets. Instead of using the firm's money for clients or external purposes, traders are betting the company's money on various trades.
Audacity Capital stands out as a forex proprietary trading firm aiming to empower traders. They offer traders capital to navigate Forex, stocks, bonds, commodities, and indices on the renowned MetaTrader 4 (MT4) platform.
In this article, we'll delve deep into an insightful Audacity Capital review. Drawing from the expertise of our trading experts at Dumb Little Man and authentic customer feedback, readers will gain a comprehensive understanding of what this prop firm offers.
This review aims to equip traders and investors with essential information, highlighting its strengths and weaknesses, enabling them to make a well-informed decision when considering partnering with a prop firm.
What is Audacity Capital?

Established in 2012 and officially incorporated by January 28, 2014, Audacity Capital is headquartered in London, United Kingdom. Founded by Karim Yousfi, the firm is steered by a dedicated team of seasoned traders.
Audacity Capital is a global investment firm allowing users to trade stocks, Forex, cryptocurrencies, and indices. Their platform, known for its security and user-centric design, has advanced tools to guide traders toward informed decisions. Notably, the firm offers clients the unique chance to wield up to $480,000 in trading capital.
While newcomers start trading solely in Forex, their trading scope expands as they showcase consistent profitability. After a straightforward application process, Audacity Capital enlists prop traders, endowing them with essential trading capital.
These traders then earn a portion of their profits, advancing within the firm's scaling plan, which benefits both the individual trader and Audacity Capital.
Audacity Capital Pros and Cons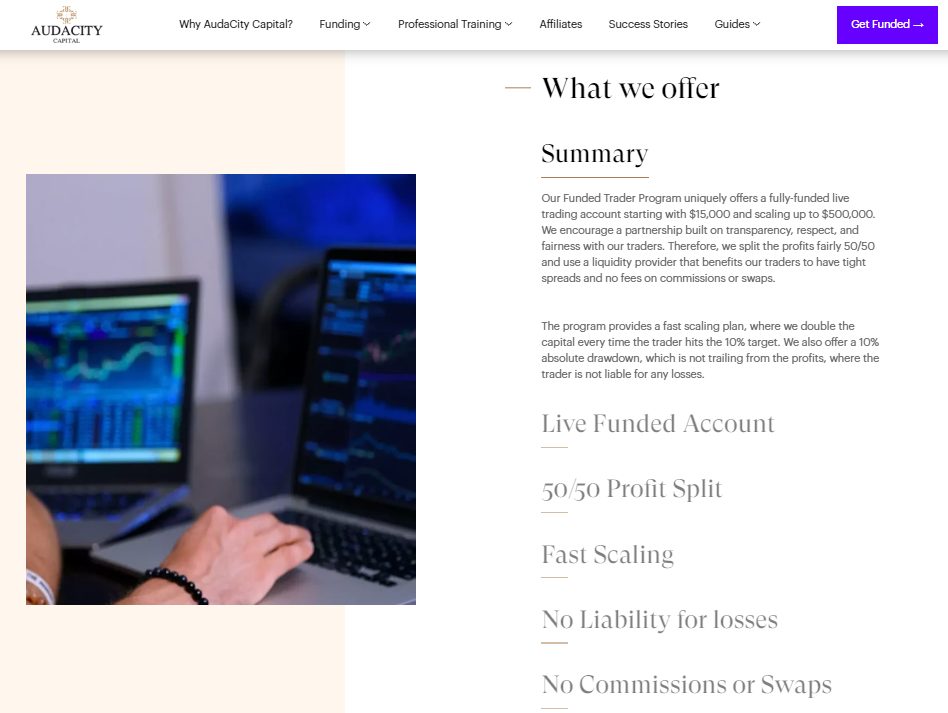 Pros:
No fees or commissions are charged by the broker
No evaluation test is needed for immediate trading start
Lucrative scaling program offering up to $500,000 for consistent traders
Opportunity to interact and learn from professional traders
Cons:
50/50 profit-sharing might not appeal to all traders
A monthly platform fee is applied irrespective of withdrawals
Absence of a demo account for risk-free practice
Highly selective trader funding process with extensive interviews
Safety and Security of Audacity Capital
Based on comprehensive research from Dumb Little Man, Audacity Capital emerges as a legitimate and well-regarded prop trading firm. The firm offers traders considerable capital in London, ensuring a stable trading environment backed by profound liquidity. Being registered in London also means the company operates under the stringent financial regulations of the UK.
However, there's a lack of clarity regarding their international regulatory status. This absence means traders cannot contact a global regulator for any concerns. Additionally, Audacity Capital has yet to make its institutional liquidity provider public knowledge. Given these factors, traders should approach the platform cautiously, recognizing that trading inherently carries risks.
Audacity Capital Bonuses and Contests
At the moment, Audacity Capital does not have any bonuses or contests available for its new traders. This aligns with the policies of many prop trading firms, which occasionally offer such promotions.
However, it's worth noting that several prop firms periodically introduce promotions for a limited duration. To ensure you don't miss out on any potential opportunities, it's advisable to regularly visit Audacity Capital's official website. This will help traders stay informed about forthcoming bonuses, promotions, or contests.
[wptb id="128676" not found ]
Audacity Capital Customer Reviews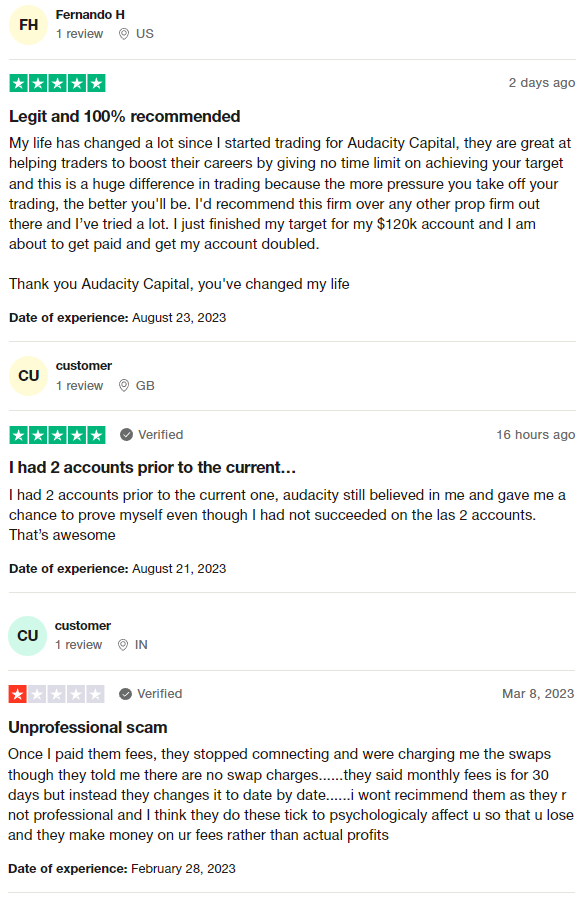 Audacity Capital has garnered a mix of reviews from its clients. Some traders commend the firm for its supportive environment, emphasizing the advantage of having no time limits on achieving trading targets, which they believe reduces pressure and improves performance. They also appreciate the firm's faith in them, even after previous unsuccessful stints.
On the flip side, several users have raised concerns about technical issues like login troubles, perceived shifts in fee structures, and purported inconsistencies in swap charges. These negative experiences led some to question the firm's professionalism and customer support responsiveness.
Audacity Capital Commissions and Fees
Based on insights after a trading professional from Dumb Little Man engaged with the prop firm, it's clear that Audacity Capital requires a one-time joining fee of £199. This non-refundable fee must be settled before initiating any trading activities.
Traders need to understand that this fee isn't a means for the firm to profit but rather to offset costs related to administration, technology, and data.
Additionally, if traders choose to withdraw funds, Audacity Capital applies a monthly fee of £99. Regarding profit distribution, the firm operates on a 50/50 split model, meaning traders share half of their profits with the broker.
However, a notable point of relief for traders is that Audacity Capital maintains transparency, ensuring no hidden charges or extra commissions are levied on its customers.
Audacity Capital Account Types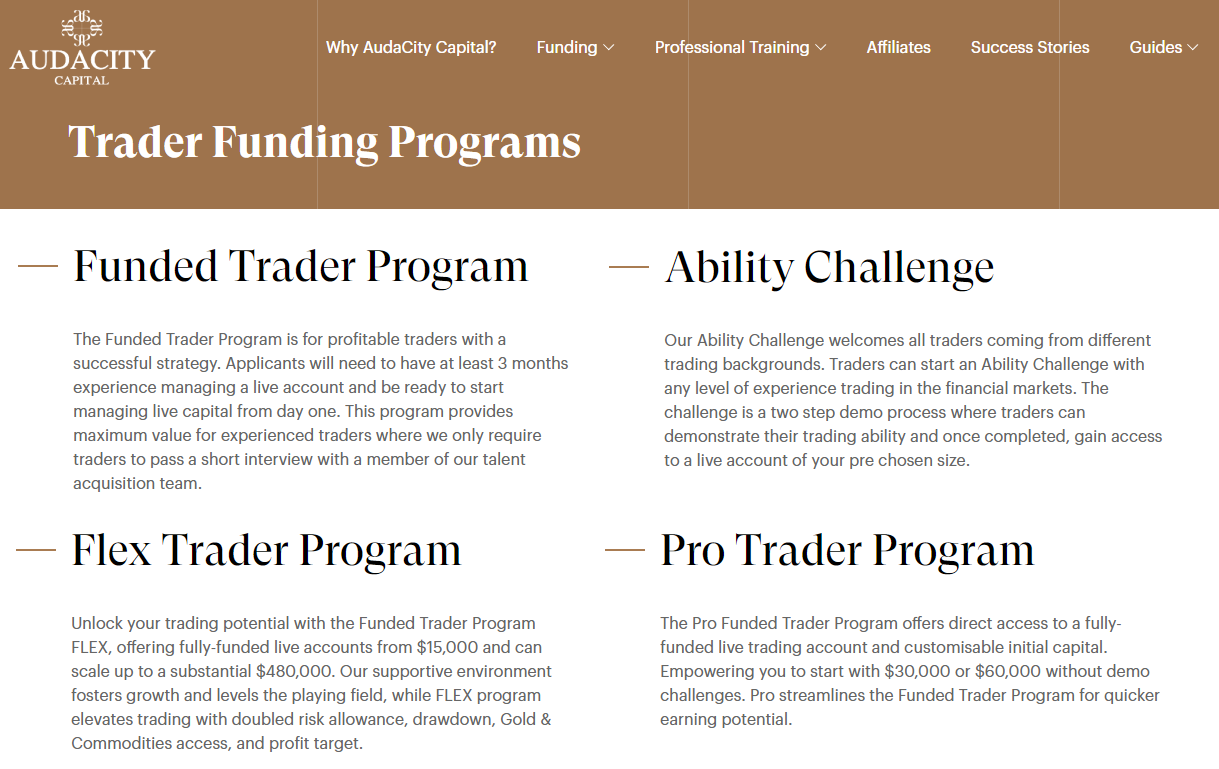 After meticulous research by our team of experts at Dumb Little Man, here's a comprehensive breakdown of the various account types offered by Audacity Capital:
Funded Trader Program
Tailored for proficient traders boasting a winning strategy. A minimum of 3 months of experience managing a live funded account is necessary. Upon passing a brief interview, traders can commence with managing live capital.
Benefits:

Immediate approval for live funding within 24 hours.
Starting capital of $15,000.
The account grows with every 10% profit earned.
Swift scaling plan up to $480,000.
Zero commission and swap fees with access to premium liquidity.
Flexible trading parameters – devoid of any time constraints or fixed deadlines.
No liability for losses.
Ability Challenge
This program is open to traders from various backgrounds, regardless of their experience. It entails a two-step demo process for showcasing trading skills, culminating in access to a live account of the trader's preferred size.
Benefits:

Fair two-step assessment to gauge a trader's capabilities.
Option to kick off with more considerable initial capital.
Absence of monthly fees.
The attractive monthly profit share is 75 – 25.
Augmented leverage at 1:100 during the challenge.
Versatile trading conditions with the freedom to hold positions over weekends, engage in news trading, and no limitations on lot size.
Fee refund upon successful completion of all challenge stages.
Flex Trader Program
The FLEX version of the Funded Trader Program aims to unlock a trader's potential. With a starting capital of $15,000, there's a possibility to scale up considerably to $480,000. It includes enhanced risk benefits and diversified trading options.
Benefits:

Starting with a fully funded live account of $15,000.
Swiftly scale up to a substantial $480,000.
Doubling of risk allowance, drawdown, and profit targets.
Permit to trade in Indices and commodities such as Gold.
Zero time constraints.
Access to premium liquidity.
Pro Trader Program
This advanced program provides direct access to a well-endowed live trading account. It empowers traders to commence with a capital of $30,000 or $60,000, bypassing demo challenges.
Benefits:

Begin with a fully-funded live account.
Generous starting capital options: $30,000 or $60,000.
Rapid scaling pathway up to $480,000.
Absence of time restrictions.
Unrestricted access to premium liquidity.
Note that this is only the overview of their account types. More information on their account types can be found on their official website.
Opening an Audacity Capital Account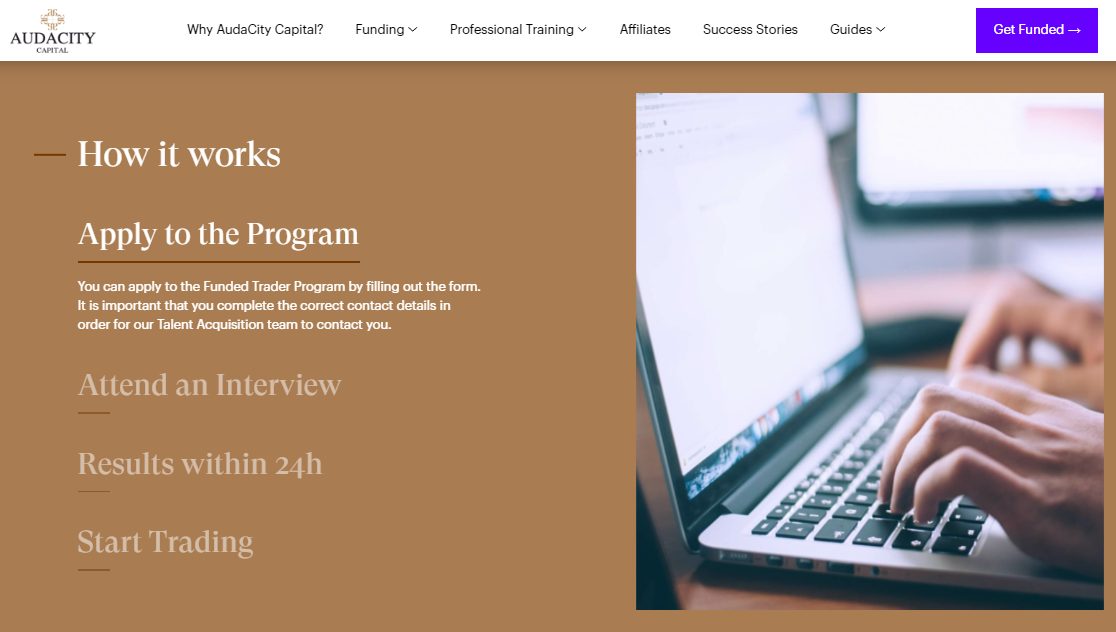 Visit the official website of Audacity Capital and locate the "Get Funded" button on the upper right, or click the "View all Funding Programs" link.
On the subsequent page, choose between the Funded Trader Program and the Ability Challenge by clicking "Apply Now" or "More About".
If you wish to learn more about an account type, peruse the details and select the conditions that best fit your needs.
Navigate to the registration page and click the "Apply for Funding" button.
Fill out the required details such as name, address, email, phone number, and trading experience.
Then, proceed with verification and pay the initial fee using a card, PayPal, or contact support for alternate methods.
Once your information is verified and payment processed, access to your user account is granted.
Download the Audacity Capital mobile application, if desired, using the link on their website.
With your user and money account set up, input your details into the MT4 platform to commence trading.
[wptb id="128697" not found ]
Audacity Capital Customer Support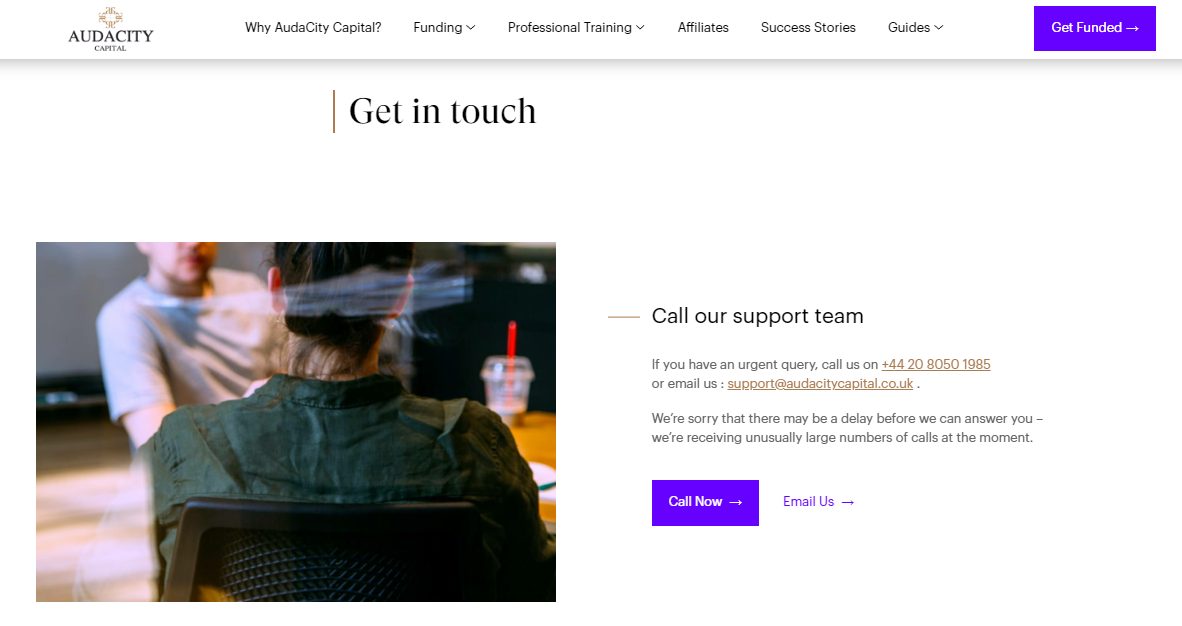 Based on the firsthand experience of Dumb Little Man with Audacity Capital's customer support, we found out that Audacity Capital ensures that its support team is always on hand, providing round-the-clock assistance through email and phone.
Furthermore, the firm extends its customer support on various social media channels for those inclined toward digital platforms. Traders can also utilize the contact form on their website, making it effortless to seek prompt resolutions to their queries.
In addition to its responsive customer service, Audacity Capital hosts a comprehensive FAQ section on its platform. This segment addresses potential questions traders might harbor about their services. By delving into this section, traders can uncover in-depth answers and gain insights on various topics related to the platform.
Advantages and Disadvantages of Audacity Capital Customer Support
[wptb id="128698" not found ]
Audacity Capital Withdrawal Options
A trading professional at Dumb Little Man delved into Audacity Capital's withdrawal system to provide a clearer understanding. The findings revealed that the percentage of net profit a trader can withdraw varies based on their account type. Specifically, traders can obtain either 50% or 75% of their profit.
On top of these profits, Audacity Capital offers bonuses through its referral program. These bonuses are directly credited to the partner's account on the platform, allowing for an added incentive for users.
Another notable feature of Audacity Capital's system is the profit withdrawal mechanism. When traders achieve a 10% gain in their profits, they can send an email to [email protected] to notify the team. In response, Audacity Capital facilitates the withdrawal and doubles the trader's account balance. A confirmation email is sent to the trader once this doubling process is completed, ensuring transparency and communication.
For regular withdrawals, traders can submit a request once a month via their user accounts. Multiple withdrawal avenues are available, ranging from bank transfers and card transactions to e-wallets, catering to diverse needs.
To keep everything transparent, details about associated commissions or fees are readily accessible in the user account. This ensures traders can make informed decisions when managing their funds.
Audacity Capital Challenge Difficulties
Aiming for a 10% Profit Margin
Regardless of their starting account size, every trader aims to achieve a 10% profit. So, if someone begins with a $30,000 account and manages to earn a profit of $30,00, they can withdraw some of it.
Additionally, their balance doubles to $60,000. This progression continues, allowing traders to work up to a $500K account. Still, they must always attain that 10% profit before they can double their account again.
Understanding the 10% Drawdown Limit
Drawdown represents the negative fluctuations traders face when market prices drop unexpectedly, resulting in potential losses. This metric helps gauge the difference between a trader's peak earnings and current downturn.
With Audacity Capital, there's a set 10% drawdown limit based on the account balance, providing clarity rather than using a more complicated trailing model.
Closure of Positions by Day's End
All active trading positions must be closed before the trading day concludes. This strategy is in place to shield traders from the uncertainties of holding positions overnight, mitigating the risk of unexpected market downturns.
Steering Clear During Major News
Audacity Capital advises traders to avoid trading activities during significant news events. The rationale is that such events can lead to abrupt market changes. If traders act impulsively during these times, they might face substantial financial setbacks.
[wptb id="128699" not found ]
How to Pass Audacity Capital's Evaluation Process
Passing the Audacity Capital's evaluation process isn't a walk in the park. Enrolling in a well-structured training program is an indispensable step for individuals aiming to succeed. This ensures that aspirants understand the intricacies of trading and gain the right skills to excel in the challenge.
Asia Forex Mentor – Rated Best Comprehensive Course Offering by Investopedia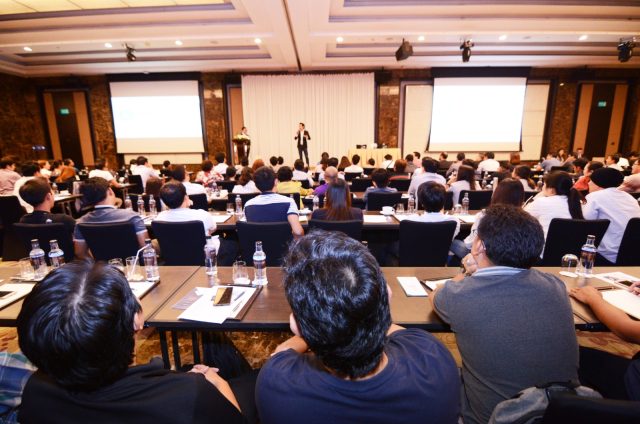 For those genuinely determined to conquer Audacity Capital's challenge, Asia Forex Mentor stands out as a recommended choice by trading connoisseurs at Dumb Little Man. Asia Forex Mentor has a commendable track record, assisting thousands in navigating prop firm evaluations successfully.
Ezekiel Chew, a seasoned forex trader with remarkable profits, founded this platform, offering more than just basic trading tutorials. With over 20 years of hands-on trading experience and successful ventures like the Golden Eye Group, Ezekiel launched the One Core Program.
This specialized program has a singular mission: to educate forex traders on turning their trades profitable. Ezekiel's journey into mentoring began humbly, prompted by friends seeking trading insights. The demand for his expertise grew, pushing him to extend his classes online, and the rest, as they say, is history. Read our full Asia Forex Mentor Review for more information and details about their program.
How Could Asia Forex Mentor Help You Pass Audacity Capital's Challenge?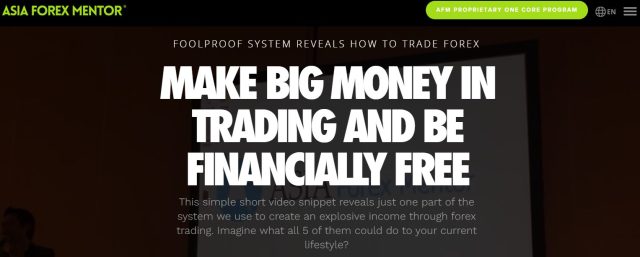 Asia Forex Mentor, with its One Core Program, is more than just another training platform for aspiring forex traders. Its credibility in the forex trading industry is firmly established through commendations from trusted names in financial content.
Prestigious Recognition: Asia Forex Mentor's One Core Program has been recognized by Investopedia, a reputable name in the world of financial content. The course was not only mentioned but was bestowed with the 'Best Comprehensive Course Offering.' Award. As Investopedia emphasized, the One Core Program "is as extensive as you will find," marking it as the top comprehensive forex course available.
Ideal for Beginners to Advanced: Benzinga, a credible source for financial, business, and stock information, has named Asia Forex Mentor's One Core Program the 'Best Forex Trading Course for Beginners.' This accolade from Benzinga further accentuates the program's versatility, benefiting both newcomers and seasoned forex traders.
Top Mentoring Program: The accolades don't stop there. BestOnlineForexBroker, another esteemed platform, awarded Asia Forex Mentor the title 'Best Forex Mentor in 2021.' Their recognition highlights the platform's ability to facilitate traders in making significant gains from forex trading.
Unparalleled Trading Strategies: Regarding rankings by top forex traders and platforms, Asia Forex Mentor consistently secures a top position, primarily due to the advanced trading strategies and systems it provides its students. This is a testament to the practicality and effectiveness of the teachings offered.
Asia Forex Mentor Members' Testimonials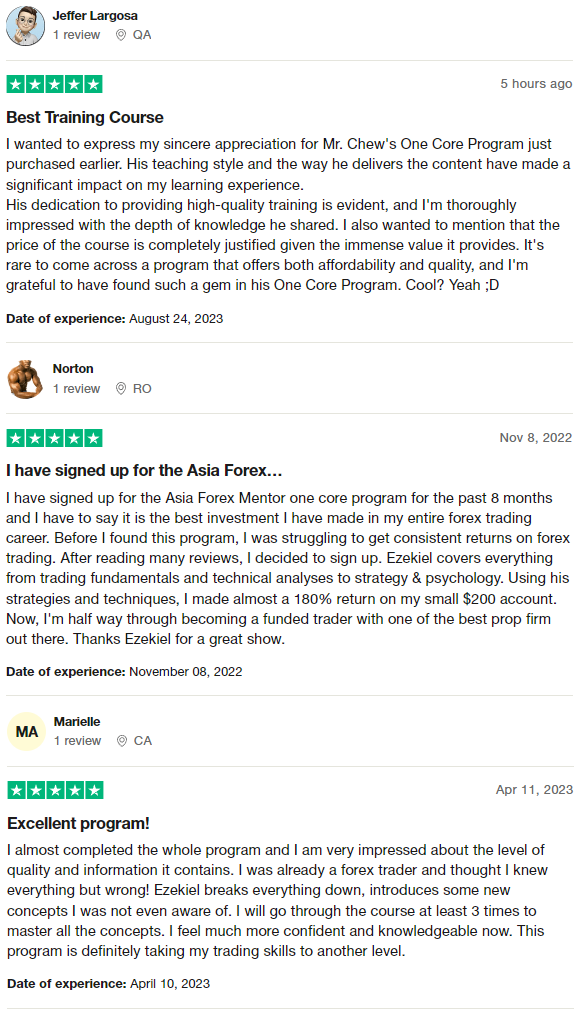 Many members of the Asia Forex Mentor's One Core Program, led by Ezekiel Chew, have reported transformational experiences in their forex trading journey. Users have highlighted the program's depth, clarity, and affordability. One participant praised the content's quality and noted that its value justified the course price.
Another trader, after eight months with the program, experienced a drastic increase in returns, achieving a substantial 180% return on their investment. This user also emphasized that the teachings have brought them closer to becoming a funded trader with a leading prop firm.
Even seasoned traders, upon completion, have discovered novel concepts that were previously unknown to them, asserting that the program elevated their trading proficiency to new heights.
Conclusion: Audacity Capital Review
After an in-depth review by the trading experts at Dumb Little Man, Audacity Capital emerges as a reputable platform for traders aiming to scale their trading careers. It offers a robust framework that rewards diligent and successful traders. However, potential participants must be aware of some challenges, including the rigorous evaluation process and specific trading restrictions.
Despite its merits, every platform has its drawbacks. Traders should consider the potential pitfalls and the demands of the evaluation process. Achieving the requisite profit targets and adhering to the set drawdown limits might be challenging for some, especially newcomers to the trading arena.
Audacity Capital Review FAQs
How challenging is the evaluation process?
The rigorous evaluation process requires traders to meet a profit target and adhere to specific trading rules.
Can traders withdraw their profits?
Based on their account type, traders can withdraw a percentage of their net profits.
How can one increase their chances of passing the evaluation?
Enrolling in premium courses like Asia Forex Mentor can significantly improve trading skills and strategies, boosting the chances of passing Audacity Capital's evaluation.
[wptb id="128686" not found ]