AAA Auto Insurance Reviews: Insurance Coverage, Features, Pros & Cons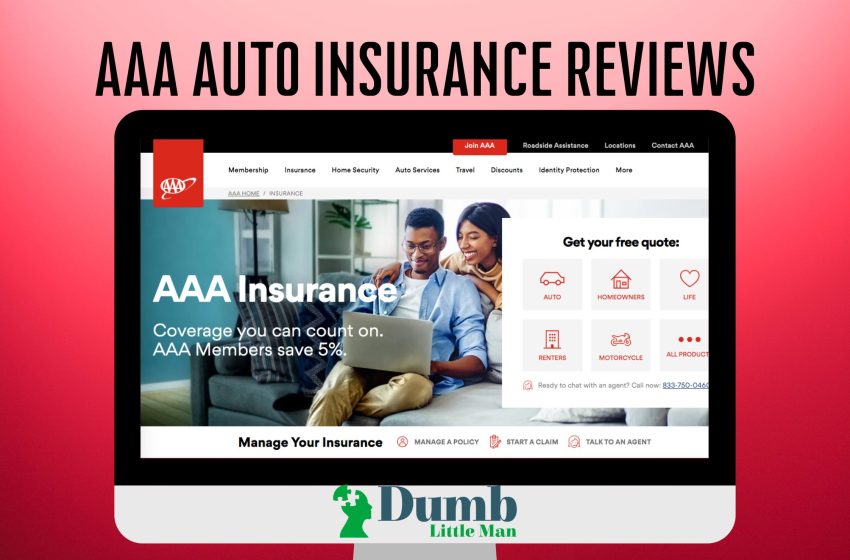 If you are reading this article today, then there are chances that you are already familiar with the roadside assistance provided by AAA Auto Insurance. But you might not know that they are also providing car insurance simultaneously.
It is a company spread out over different car insurance companies and different groups. If you take a look at a single one, then it will not give you a complete idea about it. It stands for American Automobile Association.
This association was established back in 1902. It is operating more than 1,000 travel agencies which is a significant number. Fifty different individual businesses are working under this association with the consent of insurance commissioners.
This article will review the American Automobile Association and provide you with complete information about it. So, without further ado, keep reading to find out more information about the American Automobile National Association.
What is AAA Insurance?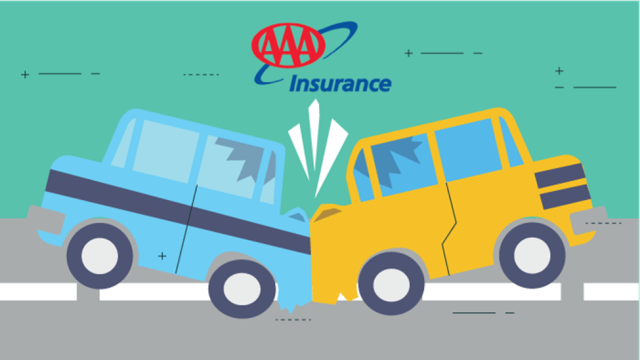 AAA is an abbreviation for American Automobile Association, and this association was established in 1902. It is trendy for creating different Hotel guides and maps. They are also famous for creating High School driving curricula and safety programs for pedestrians in the USA.
Currently, this association operates more than 1,000 travel agencies and restaurants. It also includes different types of tour guides and the best part is that they are providing a lot of discounts to their club members. You can also become a club member right now, and you will be able to avail the opportunity of hundreds of discounts because these discounts are for thousands of businesses out there.
When you are talking about this association, you are also talking about 50 different businesses because all of them are operating under the channel of the American Automobile Association. It is a pretty big Channel now, and they also have their own Auto Insurance Company. It is important to remember that this Auto Insurance company is self-reliant and independent of any other company.
This business is spread out over different car insurance companies and groups. If you decide to look at only one company, it will not give you a complete idea about what the American Automobile Association is all about.
What are the Types of Insurance Offered by AAA?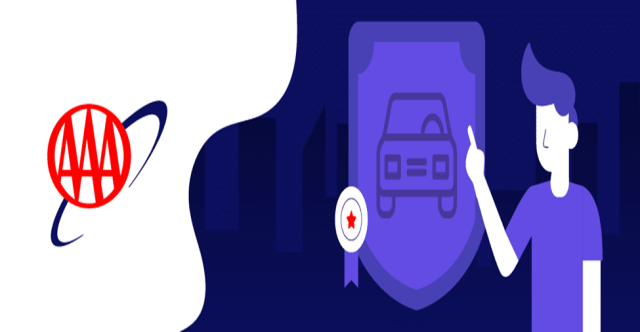 American automobile insurance provides different types of insurance to their customers. You don't have to worry about anything if you are thinking about working with this association and getting their services in the long run.
You can easily avail of the services because it is a reliable platform that provides you with insurance. The best part about this association is that it will not cost you a lot of money if you want to become a member. You can quickly become a member of this association without having to empty your entire pockets on the table.
It is very budget-friendly to get a membership in the association. If you want to get the membership of the Auto Insurance Association, then you can get it for $50 to $10p per anum.
The AAA insurance provides complete coverage for your vehicles in line compared to other popular companies nowadays. Let's look at the type of insurance services that you can expect if you decide to get their services below.
Medical payments
Motorist coverage
Personal injury protection
Comprehensive coverage
Property damage liability
Collision insurance
AAA Car Insurance
Generally, it is one of the exclusive Auto insurance companies that offer effective AAA insurance policies with collision coverage to the AAA members. The members can avail themselves of AAA auto club membership with an insurance policy and AAA roadside assistance. Besides this, the auto insurance policies are great to save money with fewer complaints.
From medical payments coverage, loyalty discount, safe driver discount, insurance options, auto policy, and customer satisfaction, it offers all insurance products.
How does AAA Auto Insurance work?
The AAA insurance company is not your average Insurance Company because they do something different. They are also providing a club membership for their loyal customers. And it works in such a way that first you have to become a member of the regional club.
Once you become a member, you will be able to get your hands on the Auto Insurance they are providing to their particular customers. However, it is essential to keep in mind that if you are going to apply for a membership, you will have to pay for that. The fee is not too much, and it is budget-friendly.
But it would help if you looked at the bright side that you will be able to get your hands on auto insurance and become a full-time Club member.
You are paying the price for sure, but it will also be valuable for your money because you will have the perks of being a loyal customer for them! The AAA has an excellent rating for automobile club group and insurance group. No, you must be wondering what you will do if there is no insurance in your area, but you are a member.
If that is the case with you, then your local club will partner up and provide full coverage for you. That is why it is essential that when you are getting car insurance, you find out the car insurance coverage you are going to require. Keeping these things in your mind will help you make use of your car insurance services a lot better.
Click Here to Get Started With AAA Auto Insurance.
What is the Coverage of AAA Auto Insurance?

The AAAA insurance company is offering different types of coverage for the convenience of their customers. With The Auto Club of Southern California Insurance Group, there is complete coverage on car insurance premiums. Let's look at the type of coverage that you will get to experience below.
Bodily injury liability
It is for 15000 Dollars per person and $30000 per incident.
Medical payments
The coverage for medical payments is $1000 per person.
Uninsured motorist property damage
The AAA Auto Insurance company offers $3,500 per incident for uninsured motorist property damage.
Property damage liability
The property damage liability coverage is 5000 dollars that this association is offering to make it easy for their customers.
AAA Auto Insurance Requirement?
The AAA insurance organization runs independently without being dependent on any other company out there. This means that if you are a loyal customer, you will be able to get your hands on different types of discounts and benefits. You will not get to experience these coverage options with any other traditional insurance company in your locality.
Here's what AAA will require in order to apply for their Auto Insurance:
provide us your Social Security number;
establish your identity
provide appropriate proof of residence;
pay the application cost, which is non-refundable;
your thumbprint will be scanned;
be able to pass a vision test;
have a photograph shot of you;
as well as passing the knowledge test.
You can easily apply for Auto Insurance by using this association because it is an independent organization. When they act as a broker, you will still be able to get your hands on discounts for being their member.
This is a standard method that is used by homeowners insurance. They also sell insurance in most places, and you can take advantage of that easily. You will find out that their policies are better than other services in your locality and they have better customer support.
It is straightforward to apply for this insurance at affordable rates. However, it is not available in all the locations, so you need to ensure that first.
How to Apply for AAA Auto Insurance?
(You can complete the Application for Title or Registration form and the Verification of Vehicle form at your local AAA office or apply online at the DMV website for most autos and light commercial vehicles.
All registered owners listed on the out-of-state registration or title must sign the application. Bring your most recent out-of-state registration certificate or renewal notification, as well as your most recent out-of-state title (which will be surrendered to the DMV).
It's possible that smog certification is necessary. Fees for registration must be paid within 20 days of the due date.
Then you must schedule an appointment to go to a DMV office, where you will:
provide us your Social Security number;
establish your identity
provide appropriate proof of residence;
pay the application cost, which is non-refundable;
your thumbprint will be scanned;
be able to pass a vision test;
have a photograph shot of you;
as well as passing the knowledge test.
You must complete the preceding procedures as well as pass a driving test if you have a license from another nation.
Click Here to Get Started With AAA Auto Insurance.
How much does AAA Car Insurance Cost?

Each AAA club that provides auto insurance sets its own rates. This is due to the fact that each firm is self-contained. However, a number of factors can affect the overall cost of your insurance premium, including:
Age, gender, and marital status are all factors to consider.
Make and model of the vehicle
History of driving
Driving history
According to our data, the average motorist pays $1,732 per year for comprehensive coverage. The costs are based on a 35-year-old motorist with an excellent credit score and a clean driving record.
For complete coverage, the Auto Club Enterprises Insurance Group and the CSAA Insurance Group have projected costs that are higher than the national average. Our staff has collated estimates of average auto insurance premiums from prominent carriers to offer you a comparison.
Who is AAA Auto Insurance Best For?
AAA is most known for its Auto Club memberships, but it also provides insurance to its members in most of the United States. Overall, we discovered that auto and homeowners insurance prices are on the low end of the spectrum and that the offers are especially enticing to AAA Auto Club members.
However, because the AAA name is sold by various firms, the specific pricing, coverages, and services provided vary substantially by area.
Teens should get behind the wheel of a mid-sized automobile, according to AAA. Compacts, sports cars, SUVs, and trucks tend to be either easier to drive or safer than these vehicles. If your child is driving a newer model, you'll need additional coverage to cover repairs or the cost of replacing the vehicle.
AAA Insurance Pros and Cons
👍 PROS
► Provides a variety of insurance
A well-known insurance firm with over a century of expertise in the industry. Auto insurance, house insurance, life insurance, travel insurance, umbrella insurance, and other insurances are available. Auto insurance members may get roadside assistance from this company.


► Provides 24/7 member services assistance
Provides phone support to members 24 hours a day, seven days a week. Courses in driving instruction are available. Credit and vehicle loans are available. Offers a variety of discounts to both new and returning clients. Members get a variety of perks, including hotel and vehicle rental savings. Customers claim that the pricing is fair.


► Discounts and benefits
When you join AAA, you'll enjoy discounts and perks on your homeowner's insurance as well. You get a standby the same day if your car is stolen. Aside from that, you'll have access to all of AAA's other benefits. Roadside Service is one of the most crucial services. If you have a little problem, such as running out of petrol, AAA may help.
👎 CONS
► Customer service
On the other hand, there are disappointed consumers who constantly rail about AAA. Customer service is the backbone of AAA, but it's also its curse. There are diatribes against AAA on blogs, reviews, and consumer awareness sites all over the Internet.


► Overpriced
The majority of consumers are unhappy with the company's roadside service, as well as the exorbitant insurance and other service prices. The most common complaint is that AAA is pricey. Many clients also complained that the company's technical personnel was not competent. Customers say that their plans have been downgraded and their premiums have been increased without them being notified or given enough explanation.


► Not available for everyone
Another drawback is that one must be a member of the AAA auto club in order to obtain insurance. This restriction may deter some buyers, particularly those who are unfamiliar with the benefits of AAA membership.
Click Here to Get Started With AAA Auto Insurance.
AAA Compare to other Insurance Company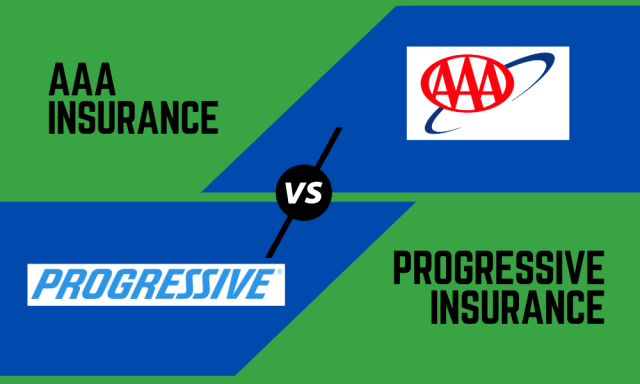 Progressive insurance is one of the biggest car insurance companies that you can find in your locality. The fascinating part about this insurance company is that they have a 13% of the total market share, which is a significant percentage. This company was established back in 1937, and they have their headquarter in Ohio. They have more than 19 million customers globally, and that is why it is a top-rated Insurance Company out there. On the other hand, the American Automobile Association provides benefits through their club group insurance. They have one percent of the total market share, but they provide excellent customer service.
>> Full Article Review: Insurance Auto Progressive Reviews: Insurance Offers, Features, Cost, Pros & Cons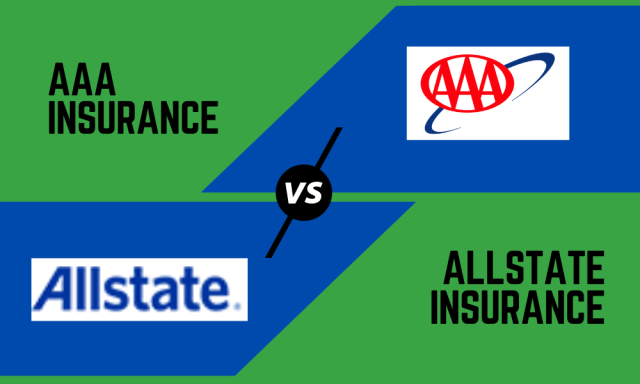 Both of these insurance companies are very popular nowadays, and they have a similar type of history if you study them. However, when you compare both of them, you will find out that all states have more discounts than the American Association.
You can take advantage of the extra discount if you are on a budget because you will not find this option somewhere else if you are a student. On the other hand, both of these companies are providing incredible roadside services and coverage options for their customers at the same time.
>> Full Article Review: Allstate Insurance Reviews: Insurance Offers, Features, Cost, Pros & Cons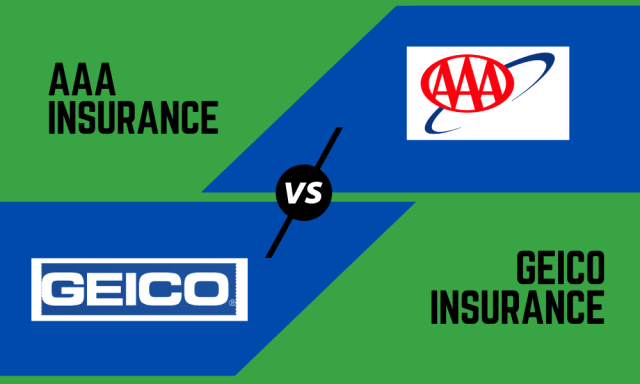 Geico is a more pocket-friendly Insurance Company out there for those on a budget. On the other hand, the American Association company is a little bit expensive, and not everyone will afford the extra charges.
But the American Association company is worth it, and it is going to provide you value for your money. It is because they feature more benefits than the other company under consideration. Moreover, the American Association will provide you with better customer service, which is why it is a better option in this regard.
>> Full Article Review: Geico Insurance Reviews: Insurance Offers, Features, Cost, Pros & Cons
Final Verdict
The American Automobile Association is an Independent Insurance Company. This insurance company has an excellent rating online, and it is known for its financial strength and power.
They provide many features, including excellent customer support for their customers. It is a very reliable option for you, and that is why you can completely put your faith in this Insurance Company.
All of their companies are operating under the same rules and regulations, and that is why you don't have to worry about having any trust issues with the legal requirements in the future. However, sometimes there can be a slight difference in the coverage options and the customer support provided to the customers.
AAA Insurance FAQs
Is AAA insurance reasonably priced?
Yes. We discovered that AAA's auto insurance costs are competitive with those of rival insurers such as Geico, State Farm, and Progressive. Bear in mind, nevertheless, that there are hundreds of distinct AAA auto clubs around the country, each with its own insurance company.
What is the average time it takes AAA to respond to a claim?
Through a toll-free phone number, AAA's member services hotline is available to consumers in need 24 hours a day, seven days a week. Users can also submit claims and report them online. Regrettably, the main site does not provide a definite time range for claim answers.
Is AAA a provider of homeowner's insurance?
Yes. AAA offers house insurance in most of the same locations where it offers vehicle insurance, however, it is not as widely available or as comprehensive as its auto coverage.
Click Here to Get Started With AAA Auto Insurance.
Like this Article? Subscribe to Our Feed!
John is an avid researcher and is deeply passionate about health and finance. When he's not working, he writes research and review articles by doing a thorough analysis on the products based on personal experience, user reviews and feedbacks from forums, quora, reddit, trustpilot amongst others.