Allstate Insurance Reviews: Insurance Offers, Features, Cost, Pros & Cons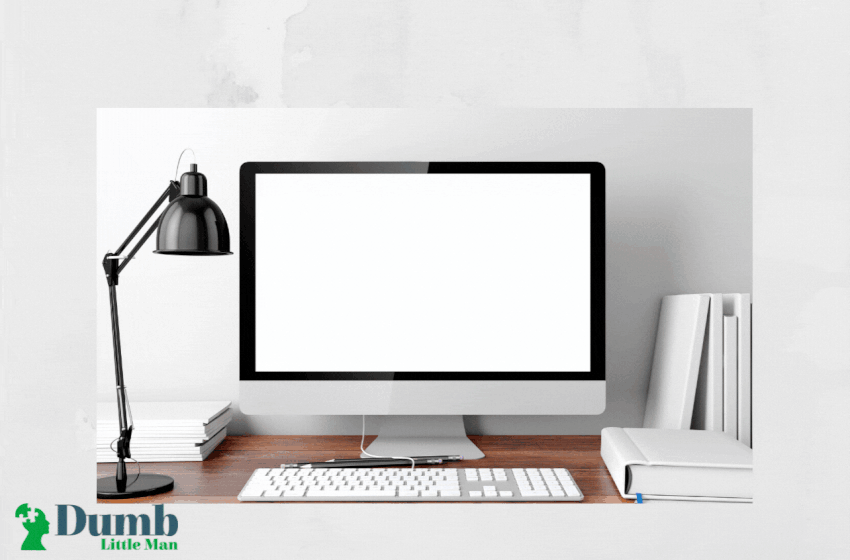 There are two pieces of advice that you should work on before running a new car; one is to secure a driver's license and two, get auto insurance. Drive the vehicle of your dreams with a legal driver badge by settling these authorized requirements!
Consider the consequences of car emergencies and accidents that might come along the way. Whether you are stuck in situations or you are accountable for causing injuries and damages, you'll spend a lot of cash by not having insurance in your hand.
A great car insurance program will not only cover your expenses in an accident. It'll also defend you from answering medical payments, legal penalties, and financial liability.
Unlike Life insurance, almost all state requires drivers to get auto insurance to pay responsibilities after a car accident. Additionally, insurance carries benefits that will cover your car from threats such as fire, falling objects, theft, and many more.
Allstate is a top insurance company that offers exceptional protection for your peaceful on and off-the-road experience. What is this car insurance good for and the offside? Go on with this Allstate auto insurance review and get a grasp of why "You're in good hands."
What is Allstate Auto Insurance?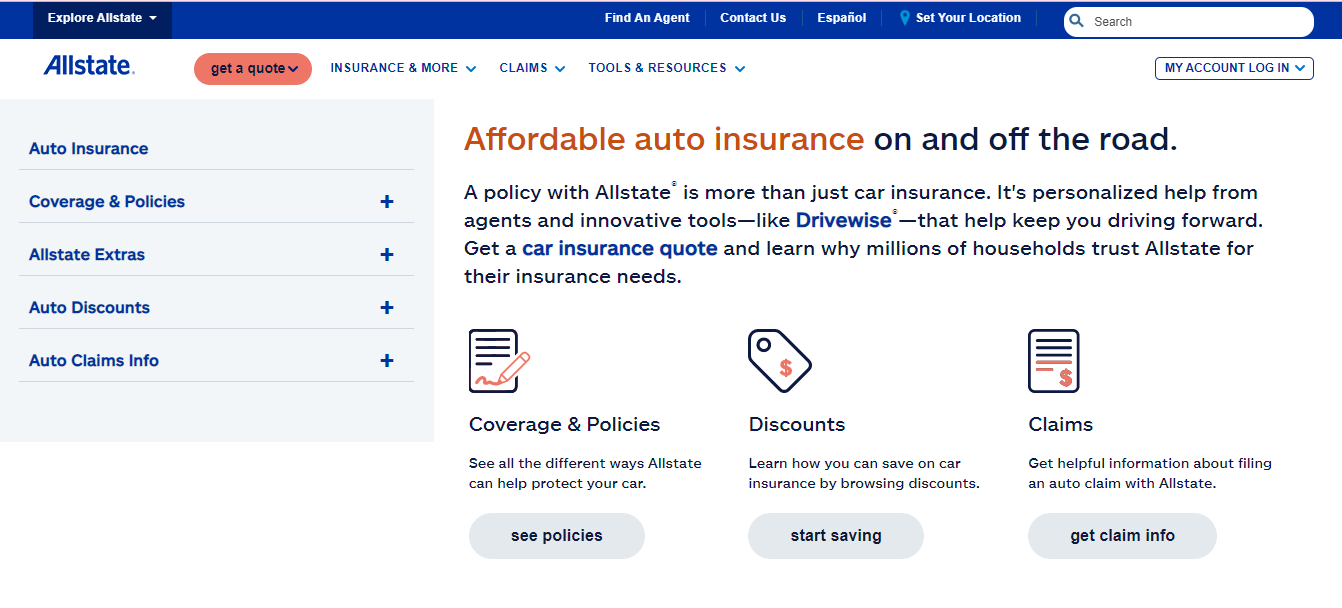 Allstate is the third-largest insurer available in 50 states of America based on a reputable insurance review in 2021. As a key player in providing insurance, it has secured over 16 million homes with policies of choice since its humble start in Illinois in 1931.
Allstate car insurance manages to level with top insurers with its coverage options and personalized add-ons. Although the Allstate auto insurance rates are higher compared to competitors, it flaunts auto insurance discounts and decent services in the market.
Allstate got a high financial rate of A+ from A.M Best when it comes to the economic aspect. However, it scores below the industry average in terms of customer fulfillment from policyholders.
In the J.D. Power's U.S. Auto Claims Satisfaction study, Allstate's auto insurance placed 19th in the customer satisfaction category, behind solid competitors such as State Farm.
How does Allstate car insurance work?
Buying car insurance through Allstate is quite similar to other car insurance companies. You can propose an estimate on the Allstate website and then contact a local agent to assess and settle the policy. You can conduct an insurance review by setting an appointment with an Allstate agent. It is the quickest means to access Allstate auto insurance so far, which is slightly off for people who want swift transactions and processes.
Allstate has a "Bumper to Bumper Basics" tool. With this tool, you can enter your personal information to determine the coverage that fits your policy needs. The devices will help beginners in car insurance. As your transactions will eventually reach agents, they will give you better ideas of ​​how much coverage you should purchase.
Do not dare to stop reading yet as this section will tour you to the Allstate insurance Coverage:
1. Liability
If you are faulty with a car accident, this insurance will cover the other person's car repair or medical payment. It also covers property damage while driving.
2. Comprehensive coverage
Vandalism and fallen tree damages? Free yourself from stress with this comprehensive insurance.
3. Car Crash coverage
It will cover the bills on car repairs and parts replacements due to collisions.
4. Personal injury protection
If you have a problem in the accident, this will cover your hospital expenses.
5. Uninsured/underinsured motorist
If a motorcycle driver who isn't insured or underinsured leaves car dents or bodily injury liability, this type of insurance will cover the costs of related damages.
6. Roadside assistance
This Allstate policy will answer the costs of changing flat tires, car pulling, and mechanical problems.
7. Rental reimbursement
If your car is under repair and you'll be needing a rental car, this will cover the reimbursement of rental fees or expenses in traveling with other vehicles.
8. Rideshare Policy
The insurance bridges the gap between carpooling commercial vehicle insurance and private vehicle insurance. It will provide a mutual understanding between the employee and employer in paying the Allstate car insurance cost for accident damages.
9. Sound System insurance
It is an applicable insurance policy that provides an anti-theft device discount. It will catch the repair or replacement of your stolen or broken sound or video equipment.
Your Choice Auto: Allstate safe driving bonus
Accidents can happen sometimes. But having auto insurance from Allstate car insurance got you a lot more safety rewards in this situation. The Your Choice Auto program is estimated to cost about 12-18% of the Allstate car insurance premium.
Is it out of the budget? Think twice because it will return a 7-13% net increase upon using the safe driving bonus. Try out this add-on to your Allstate classic car insurance to be qualified on the following features:
Even you are liable for the accident, this car insurance coverage will prevent your insurance premiums from higher auto insurance rates. The coverage limits will depend on the number of years and driving history of an insured Allstate customer.
If your car is two years older, Allstate offers car replacement instead of paying you an adjustment for its value.
You can save $ 100 on car crash deductions as an early signing discount in the deductible rewards. Plus, you can also receive $100 each year without accidents. Your bonus will amount to $ 500 in total. If I were you, I wouldn't blow this car discount!
Safe Driving Bonus Checks
In every six months of accident-free driving in Germany, you will receive a check of up to five percent of the former six months' premium (apart from New York policy where safe driving bonuses are in discount form).
What are the Features of Allstate Insurance?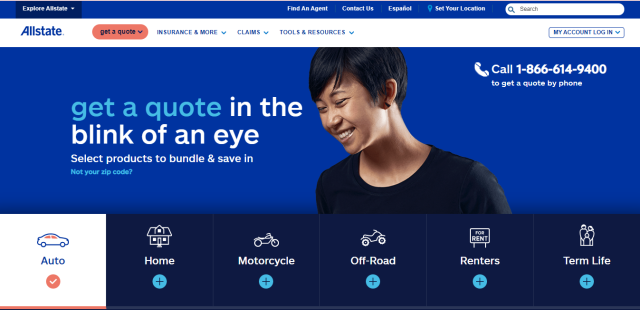 What sets Allstate from other car insurance companies? Well, dive into their unique features below that made them one of the most trusted insurance providers for 90 years in the row.
It can be expensive to get car insurance for a teenage driver but pat Allstate in the back. With their intelligent student discounts, drivers below 25 years old can be eligible for discounted auto insurance rates. Teen drivers can save money depending on their completion and grades in the Allstate Driver Education Program.
The program promotes the Allstate mobile app, which provides modified driving suggestions to improve your driving behavior based on driving habits analyses. In a nutshell, Drivewise gives discounts equivalent to your driving performance. Allstate auto insurance commissioners' state that drivers can get a whopping 40% discount following these ways:
A. Enroll in the program and get a 10% discount in return;
B. Good driving performance in six months (i.e., less than 80 miles per hour stay or avoid driving too late at night)
Also, app users will receive a 10% insurance discount to avail gift cards, merchandise, and local deals among partner companies. At the moment, Allstate Drivewise is only available in 28 states in America. Just contact the customer service of the Allstate Drivewise Program with this telephone number:
1-877-431-7670 for more inquiries.
Usually, not all car insurance companies offer this coverage. If you are making a living from a ride-sharing service like Uber or Lyft, enroll in this program and enable the ride-sharing app to save some money in covering conflict/accident charges.
This car insurance features a mileage basis. It is helpful for low mileage drivers. You will be paying a basic fee and the per-mile fee in addition. The base fare is the same rate as the traditional car insurance taking into account the driver's identification and driving record.
Claim satisfaction guarantee
If you are not enjoying the insurance experience for any reason, Allstate will want to win you back in offering the claim satisfaction guarantee. It will provide a six-month-worth of insurance credit for the insured's premiums. Sounds intriguing, right? Here are the requirements:
Together with the claim satisfaction guarantee, the auto insurance is active within the day of a covered loss.
Allstate will pay the policyholder or on behalf of the policyholder
Send a letter of dissatisfaction via First Class mail within 180 days of insurance.
All-state agents claim that the guarantee can be more flexible according to the degree of dissatisfaction.
How much does Allstate Cost?
| Type | 25 Years | 35 Years Old |
| --- | --- | --- |
| Minimum Coverage | $1,125 | $786 |
| Full Coverage | 2,788 | 2,368 |
The figure above shows that Allstate offers different coverage fees taking into account the year gap. For a 25-year-old policy, you'll have to pay $1,125 for minimum coverage and $2,788 for full coverage.
Meanwhile, for a 35-year-old policy, you'll have to pay lower at $786 and $2,368 for minimum and full coverage, respectively.
Look closely at this example of an average all-state price of a degree holder renting a house in Chicago, USA, and drives an average of 11,000 to 13,000 miles per year using the 2018 Toyota Camry as of March 28, 2021.
Minimum coverage inclusion:
Property Damage: 20 thousand U.S. dollars
Physical Injury: 25-50 thousand U.S. dollars
Uninsured Motorist (Bodily Injury Liability): 25-50 thousand U.S. dollars
Full coverage inclusion:
Property Damage: 50 thousand U.S. dollars
Physical Injury: 100-300 thousand U.S. dollars
Uninsured Motorist (Bodily Injury Liability):100-300 thousand U.S. dollars
Comprehensive Deductible: 1,000 dollars
Collision Deductible: 1,000 dollars
The average monthly cost of insurance premiums depends on variables including current location, occupation, and how large your deductible is.
Here are several factors that Allstate uses to set auto insurance coverage prices:
Location of Residence: In some places, they usually offer high car insurance premiums due to extreme weather events, high theft rates, or accident figures. For example, car insurance in coastal states is more expensive because it is prone to hurricanes. On the other hand, car insurance premiums in significant cities rise as the number of car accidents increases.
Driving performance record: The absence of conflicts or accidents for several years can help in lowering your insurance rates. However, multiple driver usage of the same insurance can increase rates. If the policyholder is under the track of the Drivewise app, it can identify risky drivers that receive speeding tickets and commit criminal records.
Vehicle use: Allstate tends to ask how often you drive and the purpose of going. They ask if you're driving around main or urban roads.
Vehicle Profile: The licensed insurance producer resident will ask for details such as the car model, manufacturer, year of manufacture, color, safety rating, etc., as requirements in the auto insurance quote. This data will serve as a basis on how much it will cost for the repair, how safe it is to travel on the car, and how likely it is to get damages.
Note: The features of your car can also reduce auto insurance rates. For example, you can get a discount if your vehicle has anti-lock brakes or an anti-theft device.
Allstate's auto insurance give discounts on:
Safe-driving
Anti-theft device
Paying Upfront fee
New car
Smart-student
Bundling policy
Anti-lock brakes
Early signing
Late notice of bills in the previous years of covered insurance
Automatic withdrawals
Paperless transactions
Click Here to Open Allstate Insurance to Get Their Latest Deals!
Who is Allstate Best For?
Suppose you notice the insurance features in this Allstate auto insurance review. In that case, the coverage is open for teens of legal age (teen driver discount) to seniors still capable of driving and interested in possessing excellent car insurance.
Whether you're a bachelor, a family person, or a college attendee looking for good life insurance or car insurance, Allstate offers you a personal touch among their coverage options. Even though the rates are relatively higher than other auto insurance companies, Allstate's auto insurance options and discounts are top-tier.
Allstate Insurance Pros and Cons
PROS
1. Leading driver training program
> Allstate gives drivers an applicable insurance policy. It offers a robust training program for teenage drivers. It also promotes safe driving through the Drivesafe app that suggests good driving behavior.
 2. Sound system coverage
> It is unique insurance coverage that protects your sound equipment from theft. It also covers replacement if the tool is beyond irreparable.
 3. A one-stop-shop insurance company
> Allstate houses multiple life insurance, home insurance, car insurance, rental insurance, and other insurance products with discounts for insurance premiums. By purchasing multiple policies, you can receive Allstate rewards and lessen the volume of paperwork in completing transactions.
CONS
1. Low customer satisfaction rating
> Many insurances review reveal that the customer satisfaction ratings are below the average for the auto insurance company than other insurance companies.
2. Higher rate vs. insurers
> Car insurance premiums increase naturally vary per location. Since 2012, Allstate has increased the rate in all available sites by approximately 25.2%. Premiums for all major car insurance policies across the states are rising even for unpaid drivers due to increased accidents and bad weather.
3. Drivers who do not prefer insurance commissioners
> A little bit contrasting to some other car insurance companies, Allstate car insurance policy works with a network of agents that will cater to various types of insurance you need. Allstate operates in 50 states and has a network of 10,400 agents. For some, they might feel uncomfortable hearing more than what insurance coverage they intended to purchase way before the transaction.
Allstate Compared to other Insurance Company
| Insurer | J.D. Power Rating | A.M. Best Rating | Gap Coverage | Multiple Discounts |
| --- | --- | --- | --- | --- |
| Allstate | 3/5 | A+ | Yes | Yes |
| Farmers | 3/5 | A++ | Optional | No |
| Progressive | 3/5 | A+ | Optional | Yes |
Allstate
Although Allstate auto insurance receives mixed customer reviews, it is a performing company with the highest reputation in the industry. The National Association of Insurance Commissioners (NAIC) analysis reveals that the insurer receives plenty of complaints about pay claims compared to competitors.
Allstate's Drivewise assesses policyholders' driving behavior concerning speed, braking, and the number of days the policyholder drives regularly. In exchange for accessing this data, Allstate offers a 6-month discount for using the Drivewise app.
Allstate vs Progressive
Lower insurances price is the edge of Progressive compared to Allstate car insurance. However, teenage drivers and poor-credit drivers may choose from either of the insurance company. In comparison to Progressive, Allstate reports only 19% higher rates for drivers with low credit ratings. Meanwhile, young drivers' Allstate car insurance costs are only nine percent higher.
Progressive snapshot programs will guide drivers to acquire good driving behavior. It advises drivers to pay attention to speed, focus on safe driving, and avoid driving late at night. The Progressive insurance company states that signing up to their program will benefit customers $47 savings and a total of $ 145 after six months, although at some point, the rates increases.
Final Verdict: Allstate Insurance
Allstate perhaps is famous for car insurance, but it also offers a variety of financial services. Its massive network of agents providing a wide range of products makes it an excellent choice for drivers looking for accessible one-stop policy businesses.
Being a significant auto insurance company, Allstate provides various simple operating tools and many discount options. Allstate is the perfect option for drivers who are comfortable using digital tools and want easy access to local agents and trustworthy repairing shops.
However, Allstate does not always offer the best prices compared to its competitors. Besides, the customer service satisfaction rating is below average. This insurer is not suitable for drivers on a tight budget or for drivers who expect excellent customer service.
Also, this auto insurance company offers a competitive standard coverage. Although it has lesser striking features than car insurance companies like Geico or Progressive, Lyft and Uber drivers can guarantee rideshare insurance with Allstate. The great thing is that this car insurance has the Your Choice Auto program pack with exceptional insurance coverage to drivers, which is rare for other insurance companies.
Aside from car insurance, Allstate offers the following essential insurance products to its clients.
Identity Insurance
Renters Insurance
Condominium Insurance
Landowner Insurance
Allstate Homeowners Insurance
Life Insurance
Motorcycle Insurance
Motorhome and R.V. Insurance
Snowmobile Insurance
Vessel/Boat Insurance
ATV Insurance
Small Medium Enterprise Insurance
Occasion Insurance
Allstate Insurance FAQs
Is Allstate a good insurance provider?
Allstate is rated 3.66 out of five for overall best insurance services according to legit and unbiased market surveys. Unfortunately, it ranks below the average industry score, which is 3.98.
If you value customer satisfaction and you put your trust in other consumer reviews, look up the top-ranked car insurers to see if you can find an equivalent insurance policy. It is always right to quality-check.
What is the rating of Allstate insurance?
AM Best evaluates insurers based on their financial asset and releases a written economic assessment. Allstate gets an A +(Superior) A.M Best rating. It is just a step behind the highest rating of A ++ Best.
Allstate ranked third among eight insurers, with a score of 870, averaging just one point below the average score of 871.3 in the J.D. Power 2021 U.S. Insurance Shopping Study.
Is Allstate a bad company?
Allstate offers some car insurance discounts and a decent customer service rating. Nevertheless, its expensive rates can ultimately make car insurance less attractive.
Garnering a low customer satisfaction score from the J.D. Power study, the "claim satisfaction guarantee" aims to provide a better experience among policyholders. All in all, this review suggests that Allstate is not a bad company, but certainly, it is not the greatest in gaining customers satisfaction.
Click Here to Open Allstate Insurance to Get Their Latest Deals!
Like this Article? Subscribe to Our Feed!
Vanessa is a mom of 3 lovely children and a software geek. Outside of her career as a health and wellness instructor. She enjoys writing and researching on topics such as finance, software, health and culinary.