Insurance Auto Progressive Reviews: Insurance Offers, Features, Cost, Pros & Cons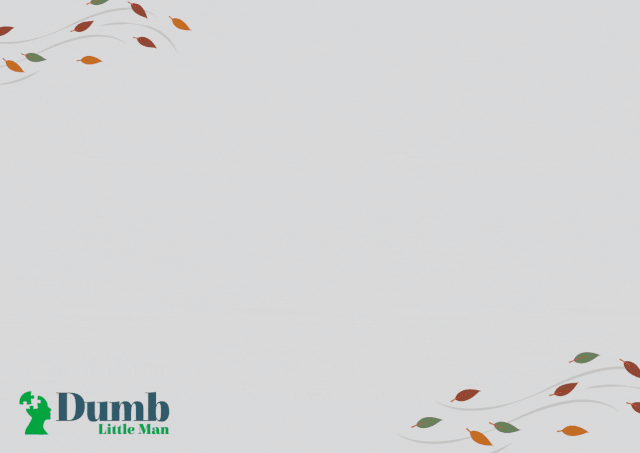 Auto insurance is a must for every car owner. Without car insurance, you can face dire consequences like jail sentences and fines. To avoid these legal issues, you can purchase car insurance. When your car accident has resulted in injuries and property damages, there will be a devastating financial effect.
However, as there are several auto insurance companies, you may feel confused while choosing the best one. By comparing different auto insurers, we have found that Progressive is a reliable option. With several types of car insurance policies, this company has gained the trust of several customers.
In some cases, car owners like to avoid buying auto insurance due to the costly premiums. However, Progressive has removed these concerns by offering discounts on different insurance policies. Thus, you will save money by making a deal with Progressive. This is how the company has distinguished itself from other auto insurance providers.
With Progressive insurance, you can find both basic coverage and additional coverage. Moreover, specialty car insurance options are available for commercial vehicles, Mexico autos, and classic cars. You can easily request quotes online and make your decision on buying Progressive insurance.
Insurance Auto Progressive Review: What is Progressive?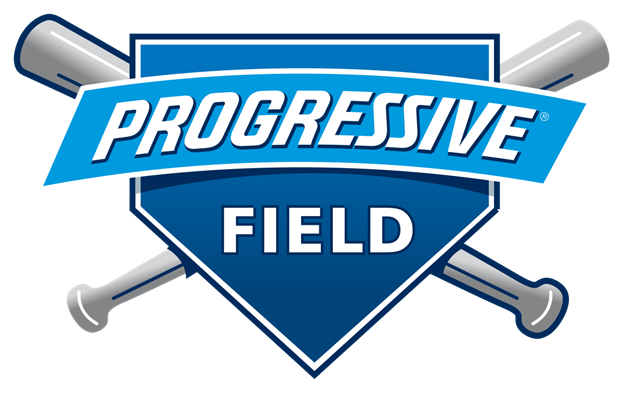 Progressive is one of the popular car insurance companies in the USA, and presently, it covers almost 13.3% of the vehicle insurance market. In terms of size, it ranks third as the car insurance provider in the country. Established in 1937, Progressive is a large organization offering several coverage options, rates, and discounts.
Our research team has found several customers have written positive progressive insurance reviews. With reliable services, Progressive has gained the attention of several car owners. Like other
insurance companies, Progressive offers home insurance, renters' insurance, and different insurance options. However, the company has achieved high success with its auto insurance policies.
According to the NAIC (National Association of Insurance Commissioners), insurance agencies wrote more than $32 billion in car insurance premiums last year.
In 1956, the company started targeting the most high-risk drivers. Ultimately, it became one of the cost-effective choices for several car owners. Moreover, the insurer has given high importance to technologies to benefit customers. Progressive has become the first insurer to launch a website to let customers buy insurance online. You can choose its Name Your Price® tool to select the coverage easily.
From AM Best, Progressive has received A+ financial strength ratings. Better Business Bureau has given A+ rating to the company. According to J.D. Power's US Auto Claims Satisfaction Study, Progressive retains its position, as one of the top insurance companies. Progressive has scored 4.1/5 according to the latest study of J.D. Power.
How does Progressive Auto Insurance work?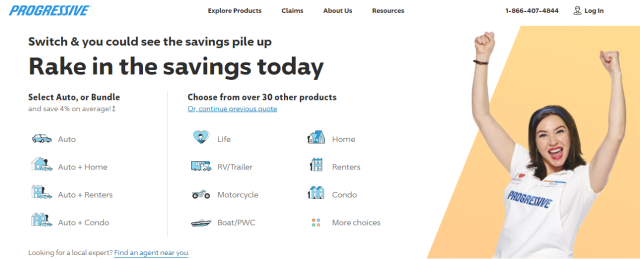 The sign-up process is very easy for Progressive insurance buyers. The best fact is that you can get your private car and commercial auto insurance quotes in multiple ways. The company has launched the Facebook Messenger app, Flo chatbot, to interact with customers. You may also receive the quote using the official website of the company.
But, make sure that you know your Social Security Number, car model and other personal details before asking for the quote. Those who have prior insurance policies must provide relevant information about it.
As the major provider of automobile insurance, Progressive offers different coverage options-
• Comprehensive coverage- There is no legal compulsion for carrying the comprehensive insurance. However, while financing your car, you may need it. The comprehensive automobile insurance will cover non-collision losses and other damages. For instance, it covers the loss from car theft and storms.
• Property damage liability and physical injury liability- While you are responsible for accident, your liability coverage will enable you to pay the repair cost and medical cost of another driver. According to the state laws, motorists must have minimum liability coverage
• Collision- The purchase of collision insurance is best for lenders who have financed their cars. It will save you from paying for the repair and replacement of your automobile after a collision.
• Personal injury protection- This insurance is for covering medical payments and funereal costs for you and other passengers following the car accident.
Some other optional coverages for you are-
• Custom car parts value- Automobile owners add custom parts like navigation systems and stereo. Standard vehicle insurance does not cover them. Progressive pays up to $5,000 for replacement and repair of custom parts.
• Deductible savings bank- Progressive enables you to decrease the collision deductible by $50. However, you have to select the option for obtaining this benefit.
• Loan payoff- Insurance agencies pay only the value of your car after the accident. Progressive's loan payoff coverage is useful for filling the gap between the amount paid by the insurance agency and the amount owed on the loan.
• Rideshare coverage- Rideshare insurance is best for drivers and cars of the rideshare service providers. Generally, the coverage is for vehicles and drivers serving customers. However, Progressive's rideshare insurance is also intended for personal cars.
• Roadside assistance- While your car has a flat tire and needs towing services, Progressive will help you with roadside assistance.
• Rental car reimbursement- After an accident, your vehicle needs repairs. Thus, this rental car reimbursement will be valuable to you to manage the renting cost.
What are the Features of Progressive Auto Insurance?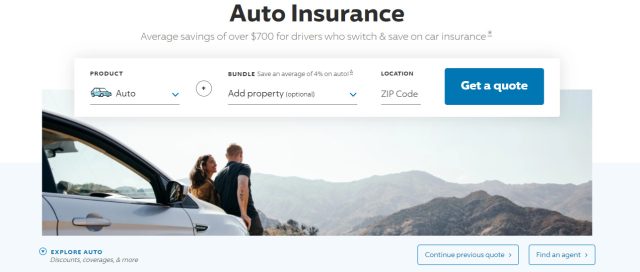 Progressive insurance for car owners has a number of distinctive features such as:
Free insurance coverage for your pet injuries- The insurance company knows that your furry friend is a member of your family. To save yourself from paying the vet bills due to a car accident. Progressive automobile insurance will cover your vet bills and offer the best pet insurance.
Name Your Price tool- You have set your budget while searching for vehicle insurance. However, you may not afford to have 100% coverage within your budget. Progressive enables you to choose the car insurance by rates. You may add and remove add-ons.
Different communication methods- You can fill a standard contact form for an online quote. However, there are other options like email, call, and webchat.
Gap insurance- While several other insurance agencies do not offer this insurance, Progressive helps you with this option. It refers to the difference between loan cost and insurance payout.
How much does Progressive Auto Insurance Cost?
The monthly cost of car insurance can vary with several factors like your location, your car model, your driving pattern, driving history, education level, and marital status. On average, the yearly auto insurance can cost $1,509 for full coverage. For minimum coverage, the average annual cost is about $582.
A 17-year-old female teenage driver needs to pay about $6,988, while the male teen driver of this age has to pay $7,709. The rates for 25-year-old young adults can range from $1,605 (female) to $1,635 (male). The average insurance premium rate for good drivers is about $1,334.
These pricing details can give you a concept about the Progressive insurance premiums. However, you can save money with the available discounts-
• Bundling discount- Drivers having multiple Progressive policies can enjoy it.
• Multi-car discount- For drivers insuring multiple vehicles
• Snapshot discount- Drivers have to join the Snapshot program of the insurance company
• Online Quote discount- For drivers receiving online quotes
• Paperless discount- Intended for those choosing to get documents via their emails
• Sign Online discount- Drivers have to sign policy documents online.
• Good Student discount- Drivers who are full-time students can enjoy it.
• Distant Student discount- For student drivers who need to cover more than 100 miles to reach school
• Teen Driver discount- Designed for policyholders adding a teen driver to the accounts
• Discounts for Automatic Payments- You can grab it by choosing an automatic payment schedule.
• Full payment discount- Pay the premium in full to get a discount.
Click Here to Open an Account with Progressive (Official Page)
Who is Progressive Insurance Best For?
• Those who look for multiple policies
Although auto insurance is your major need, you can buy other insurance products from the agency. By purchasing bundled policies, you can grab attractive discounts. From renters insurance and rental car insurance to motorcycle insurance, every option is available for you. You may also purchase life insurance and recreational vehicle insurance, and business insurance. Multi-policy discounts have made this company different from other auto insurers.
• Rideshare drivers
Drivers working with a ridesharing app may also invest in Progressive vehicle insurance policies.
Progressive Insurance Pros and Cons
✅ PROS
▶ Price comparison tools
The price comparison tool and name your price tool are the best features to make Progressive unique. You may compare rates offered by different insurance companies. You will find the right option that fits your budget.


▶ Money-saving solution
Progressive offers several discounts that let you save money. Discounts are available for both personal and commercial auto insurance.



▶ Pet injury cost covered
Very few automobile insurers provide this option, and Progressive is one of them. Your collision coverage includes the vet bill cost.
✅ CONS
▶ Average standard customer service
Although Progressive is one of the top companies for reliable customer service, some customers have complaints about the service standard.


▶ Discounts vary with location
Progressive's discounts are different for customers from every state in the USA. You may not always qualify for auto bundle discounts.



▶ The purchase method affects the price
One of the odd features is that Progressive's automobile insurance pricing varies with how you have bought your policy.
Click Here to Open an Account with Progressive (Official Page)
Progressive Auto Insurance Compared to other Insurance Companies
| Insurer | J.D. Power Rating | A.M. Best Rating | Multiple Discounts | Gap Coverage |
| --- | --- | --- | --- | --- |
| Progressive | 830 | A + | Yes | Yes |
| Farmers | 811 | A- | Yes | No |
| Geico | 833 | A++ | Yes | No |
>>Read more About Geico Insurance Reviews: Insurance Offers, Features, Cost, Pros & Cons
Progressive Auto Insurance
Progressive automobile insurance is not simply for sedans, commercial vehicles, classic cars, and other four-wheelers. You may also buy insurance for boats, ATVs, mobile homes, RVs, snowmobiles, golf carts, and motorcycles. Based on your needs, you can purchase the insurance.
You can download Progressive's mobile app to report your claims and track them. The app is also useful for viewing the policy details, getting quotes, and requesting roadside assistance.
The claims process is also easy, as you can manage it from mobile and any other device. While comparing other insurance industry average options, you can find that Progressive's products are acceptable.
Progressive insurance – Compared with other insurance companies
As Progressive is a reliable insurance company, you can choose it to buy insurance policies for customized coverages. Although the Progressive insurance cost is not the cheapest one, it is more affordable than other companies like Allstate. While comparing Progressive with Allstate, we have found that both these companies obtained average scores in terms of customer service standards.
Moreover, based on our comparison, Progressive is cheaper for drivers with high mileage. The average rate is about $1,334, which is 25% lower compared to Allstate's rate ($1,788).
Another strong competitor of Progressive is Geico. Although the Geico insurance premium is cheaper, Progressive can win the competition with its discount offers.
StateFarm is another company providing vehicle insurance. However, State Farm does not offer gap insurance available for Progressive's customers. Still, the rank of State Farm is slightly higher according to J.D. Power's ratings.
Thus, based on this comparison, you can buy your vehicle insurance from the best company in the USA.
Final Verdict: Progressive Auto Insurance
From the overall review, our expert review team can conclude that Progressive car insurance can be the perfect choice for drivers with good credit and safe driving habits. It offers a unique Snapshot program to check your driving style. Moreover, the price comparison tool is also advantageous for customers.
Furthermore, the Accident Forgiveness program is one of the best coverage options protecting your rate after an at-fault accident. But, there must be more additional coverage options. You can choose Progressive if you desire multiple discounts.
Progressive Auto Insurance FAQs
Does Progressive pay well on claims?
Like other reliable insurers in the USA, Progressive offers a range of car insurance discounts to its customers. More than 40% of customers are pleased with its policy discounts. Among drivers who have already filed a claim, more than 32% have felt satisfied with the discounts.
Progressive is glad to pay the claimed amount, although it knows that you have some other losses to be surfaced later. In some cases, there is a risk of denial of car insurance claims. But, the claimant must analyze the reason behind it. You will be able to get compensation by filing your appeal.
How long does it take Progressive to pay out a claim?
The professional team at Progressive takes 7 to 14 days to resolve proper damage claims. However, the repair time will vary based on the car, the level of damage, and other factors. After having a settlement of the claim, Progressive will take 4 to 6 weeks to send the settlement check.
Does Progressive Auto Insurance go back 3 or 5 years on accidents?
Progressive car insurance may look back up to 3 years for traffic violations and several other issues. A single ticket may not affect your vehicle insurance rates. However, in case of more than 2 violations, there will be an effect.
Click Here to Open an Account with Progressive (Official Page)