2 Main Types Of Forex Trading Methods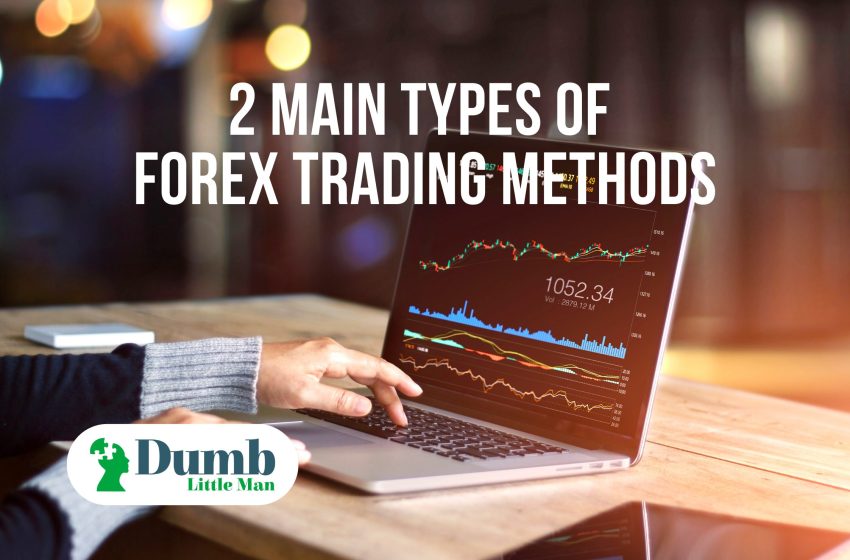 Want to jump straight to the answer? The best forex brokers for traders are Avatrade and FXCC
Do you know how many methods of Forex trading there are?
Here, you'll find two methods by Ezekiel Chew – the Founder cum Head of training at Asia Forex Mentor.
Many traders jump into Forex trading without careful scrutiny of any profitable methods to help them succeed. In normal business, the Strategic Plan is a set of methodologies to figure out the opportunities, threats, weaknesses, and opportunities.
Forex requires a similar but simple, foul-proof approach – a trading method. Which one do you use?
The content here will walk you through two main ones. Figure out where you fall into. But most importantly, get to know what fits best for professionals who approach it as a career. Another way to approach forex trading is steering far away from the lottery player mentality – stick to a method you believe will work. In better words, forex isn't a place to open trades randomly and expect to win through sheer luck.
2 Main Types of Forex Trading Methods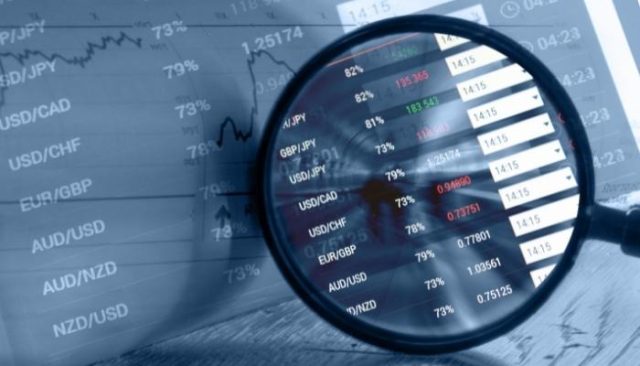 In Forex trading, traders will fall into two main categories. And each category follows a distinct trading methodology – from which the name derives from.
The main categories are:
CMT – Current Market Trades
PPT – Pre-Planned Trades
Forex trading is complex, and trading strategies fall in one of the two categories above.
However, most traders will fall in the CMT category, looking at trading overall. Let's dive in deeper with each Forex trading method:
Current Market Trades (CMT)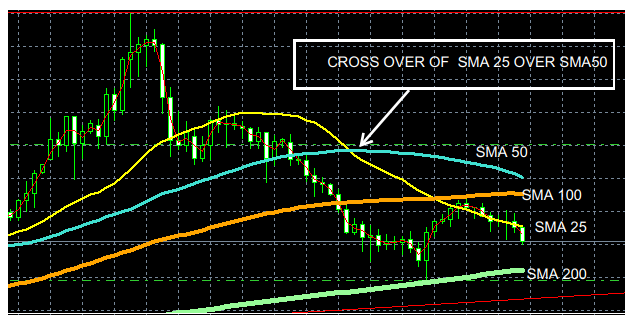 For most new entrants, Current Market Traders are the category they will majorly fall into.
And a huge contribution as to why is – most trainers in Forex induct new traders using CMT methodologies. Two common CMT methodologies are as follows:
Moving acreage crossovers
Traders look at the price action against moving averages.  The moving averages are set to different timeframes where they spot the buy and sell signals.
A crossover is a scenario applicable in many forex trading strategies where a moving average cuts across another within a specific time frame.  A good instance is when a 50 SMA dives downwards, hits, and crosses the 100 SMA within a specific timeframe. And the method here is applicable to many forex trading strategies
Under such a case, some traders will interpret that as a sell signal. However, some trend traders who approach forex trading targeting price reversal also watch that move closely- hoping to pick a buy transaction upon reversals.
Indicators – showing either prices in overbought or oversold regions
In most cases, the overbought or oversold indicators require other methods or indicators to help firm up the case to either go for a sell or a buy transaction.
However, in reality, there are many other trading methodologies that traders follow through a trading platform.
Looking at the above two examples, CMT methods work under two premises. One is the market must be moving, and second, you have to be right there to grasp the moments.
CMT is not a model you can plan on in Forex trading. You have to be there to get the trigger – a crossover or an indicator showing prices in certain categories.  And the actual moment triggers you to take respective action – which are circumstances beyond a trader's control.
Next, more on PPT as we progress into further discussions trading forex.
Pre-Planned Trades (PPT)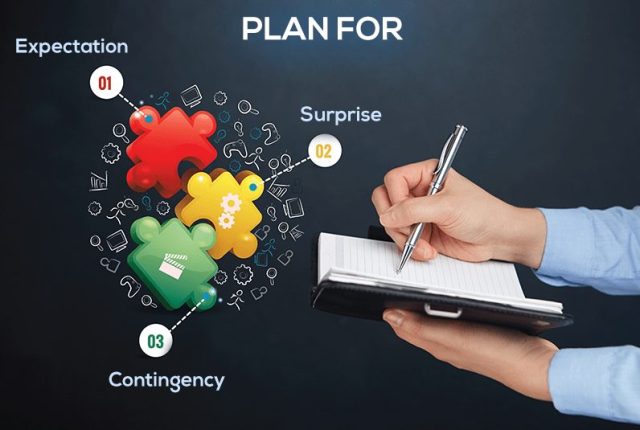 What are PPTs or Pre-Planned trades?
Pre-planned trades are, as the name describes – trades you've planned and wait for the prices to come into the locations you've been targeting.
Let's take a very straightforward example within PPT forex trading strategies. Looking at your price charts, the price at 1.5000 is of great interest for a particular pair.  You've already seen the price at the level act as resistance and support several times in the past timeframes.
And after waiting patiently, the price finally comes back to your area of interest: 1.5000.00.
All you need is to verify price action using other indicators before deciding to open a position or not. It all conforms to a pre-planned trade.
Broker
Best For
More Details


Advanced for Non US Traders
Read Review




securely through Avatrade website
Broker
Best For
More Details


Intermediate for Non US Traders
Read Review




securely through FXCC website
Let's Talk About PPT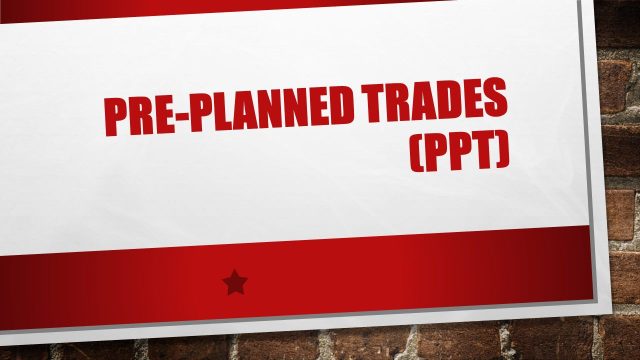 It's worth mentioning that professionals in Forex trading who trade for a living take on the PPT model as a reliable forex trading strategy. They take time to do an in-depth analysis before committing trades for any currency pair.
Also, it's not in the form of hurried fashion – all they require are weekly roundups targeting the currency pairs in the portfolio.
That's what professionals do on Forex trading. Every new week, we already have our target currency pairs in the form of a whitelist. In the past, the forex trading strategy already has got into deep analysis and price monitoring.
Going into a trade is not a stage of huge emotional surprises since much analysis has already gone into it.
What traders need to grasp here is every trade is PRE-PLANNED
CMT comprises many discretions and deviations that arise with chasing markets. It takes a lot of hasty analysis. This may not augur well since markets often move quickly, allowing no room for thorough analysis.
It's a prime moment to ask yourself – which category of forex trading strategies do I fall in. It's either CMP or PPT.
Also, another complex question is – Do I trade PPT, CMT, or combine both?
And to get the best reply, here's the gem: Trading is a lifetime career where you are taking on forex trading strategy for the longest you can, and you need to encounter the least in emotions or surprises.
If you are in it for the longest, no doubt, PPT is your best solution. With that said, many entry traders will fall under the CMT category by default. As they gain more experience, they transform through to the PPT category.
From Ezekiel's perspective, PPT is the best way to trade. You have little to no stress doing it as you take on chances with the best odds of winning at your discretion.
Parting food for your thoughts: if your trading fits in the CMT category, take time to rethink everything. It's never too late; think of the advantages PPT brings to you. Perhaps it is time you shift to PPT, and you may start slow on PPT as you gradually change into it entirely.
There's no harm taking on both and deliberately building towards the long-term goals – PPT!
Best Forex Trading Course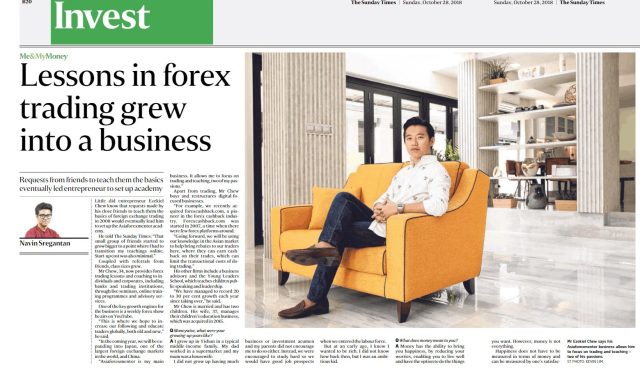 Investing in the Forex market might seem to be a daunting task especially if you are a beginner, and have just started exploring the Forex market. Although experience is said to be the best teacher when dealing in the Forex market, it is good to learn about the Forex market briefly before making your first investment.
There are several ways in which you can start expanding your knowledge of the stock market. You can either start reading books or ask for tips from your friends or family members who have prior experience of trading on the Forex platform. However, the former is a time-consuming method while the latter is not always a credible learning source.
If you want to learn about investing in the Forex market that would help you gain knowledge, and tell you all you need to know about the market, then you can opt for some professional courses available on the internet. These courses are developed by Forex markets experts who have years of training Forex traders.
Now, there are thousands of courses on the internet that claim to teach you about Forex investment. However, not all of these courses are reliable and give accurate information. So which is the best Forex course for learning the ins and out's of the Forex market?
Asia forex mentor course by Ezekiel is by far one of the best Forex learning courses on the internet, and they are one of the best learning sources if you want to expand your Forex trading knowledge.
They have been featured on multiple different leading forex platforms and Forex events happening around the world. Ezekiel's platform is the perfect solution for you to learn because their clients include multiple trainees and bank traders from private trading institutions around the globe.
It is the number one course available on the internet because it also reaches new bank traders and has fun managing if you want to make money from trading forex stocks and other commodities.
You can get a great return on investment by indulging yourself in this systematic course. Even if you are a beginner in the field and do not have enough experience and knowledge about Forex trading, you still join this program with zero knowledge. Everything will be taught to you from scratch, and you can enroll yourself in this program right now to get started.
Check out the testimonials on the website and start your Forex trading journey right away. The good thing about this course is that you will be crystal clear about what you need to do from day one.
They are using a return on investment approach to teaching their students. It is a scientific method of beating the market, and you will not be taught this somewhere else.
| RECOMMENDED TRADING COURSE | REVIEW | VISIT |
| --- | --- | --- |
| | #1 Forex, Crypto and Stocks trading course. Ranked most comprehensive by Investopedia and Best by Benzinga. Free to Try! | |
Best Forex Brokers
Broker
Best For
More Details

Advanced Non US Traders
Read Review




securely through Avatrade website




Intermediate Non-US Traders


Read Review





securely through FXCC website






Overall Broker
Read Review





securely through Forex.com website




Professional Forex Traders

Read Review




securely through Interactive Brokers website



Final Thoughts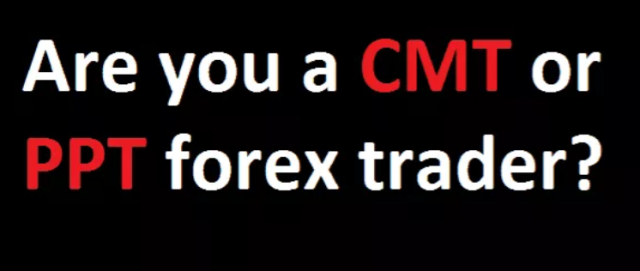 Knowing how to trade is a relative fact if you ask many traders altogether. And the main reason is some fall under the CMT category, while the rest fall into PPT. Few may be there-between or within no man's land – not clearly in PPT on CMT.
Notably, traders transition from CMT to PPT over time. And it's in PPT where you can establish a solid career in trading and do it for so long in your lifetime.
The real beginning of the forex trader's journey kicks off when one can distinguish into which category they fall in, plus the success of your forex trading strategies. If in PPT, carry on. If you are in CMT, it's time to rethink upgrading your targets and transitioning, though.
Of more importance also is the knowledge of the Forex trading strategies or methods and spotting good trading currencies.
By default, most traders get onboard with CMT, and along the way, they can visualize more stability in the PPT methods.
Since Forex trading success is not a size fits, the forex trading strategies or methodologies one settles upon to approach markets and compound accounts varies – with every other trader.
The key thing is starting from wherever you are. Go on to explore free eBooks, blogs, and blogs. If you can pay, consider the premium courses and mentorships to help you shorten the learning curve drastically.
| RECOMMENDED TRADING COURSE | REVIEW | VISIT |
| --- | --- | --- |
| | #1 Forex, Crypto and Stocks trading course. Ranked most comprehensive by Investopedia and Best by Benzinga. Free to Try! | |
2 Main Types of Forex Trading Methods FAQs
What are the two methods of trading?
All forex traders fall within two types of trading methods.  And the two types are:
Type one is CMT or Current market traders
Type two are PPT or Pre-planned traders
What is unique about CMT traders?
Current market traders chase the market. Ideally, they struggle to make quick analyses of the charts and make entries according to what they see.
Most starter traders fall within the CMT type, and the reason is, it's how most forex training courses induct them. CMT as a forex strategy has a slightly high risk of losing money rapidly due to missing proper analysis of support and resistance levels on longer-term timeframes.
The facts are that Forex trading benefits from in-depth and lengthy analysis of the markets. When this ingredient misses, most traders end up at a high risk of losing.
However, if the analysis component is well done and entry points picked after sound verifications, chances are the trades will end up in profits.
Critically, you'll notice that analyzing markets should take the most significant portion of your time as a trader- this is what is missing for CMT traders.
Chasing the markets is a wrong forex strategy within any trading methodology. The forex market always has smart setups for the patient and analytical forex traders, and only a keen eye spots such.
What is unique about PPT traders?
PPT traders take time and spend the time making efforts into market analysis through the charts.
There's a great reason why PPT traders are more successful. Markets go up and down. Every overbought currency pair will never remain so. It will come a time when it will sell.
Ideally, PPT traders aim to speculate highly on the movements in prices and target an entry point and ride on it for the longest so long as it's at their advantage.
Which method is best for forex trading?
The best method to trade forex is the PPT or Pre-planned trades. The reasons why the PPT Forex trading method is best are far more advantageous if you compare it with the other methods- CMT or current markets method.
CMT tends to be a more fearful and greed-driven forex trading method. And those are the sole reason why traders in the CMT method account for a vast majority of those blowing accounts. Markets do not forgive – you do the right thing at the wrong time, and that's it – you lose.
PPT forex trading strategies are hyped for their slowness and sureness. It comprises two major ingredients, analysis and timing of prime entry into great setups to trade forex.
What are the 4 types of forex trading?
Forex trader-types are mainly 4: Scalper. Swing trader, Position trader, and day trader.
Scalpers
Forex scalpers hold trades for very short instances, a few minutes at the least. Forex scalping strategy is done manually while others prefer to rope in automation.
Day traders
Day traders act within a day – as per the implication of their name. They rely on a short-term trading strategy and get deeper into day trading strategies to carry trade on a target currency pair.
Position Traders
Position trading is the opposite of a day trader. Traders hold a position in currency pairs aiming at market moves not falling within any short-term trading strategy.
Swing Traders
Swing traders fall in somewhere between the day and position trading which builds on a medium-term trading strategy. In reality, swing trading profit by holding positions from overnight all the way to several weeks.
Broker
Best For
More Details


Advanced for Non US Traders
Read Review




securely through Avatrade website
Broker
Best For
More Details


Intermediate for Non US Traders
Read Review




securely through FXCC website