Yoyo Chinese: All-Inclusive Review Of Courses [2023]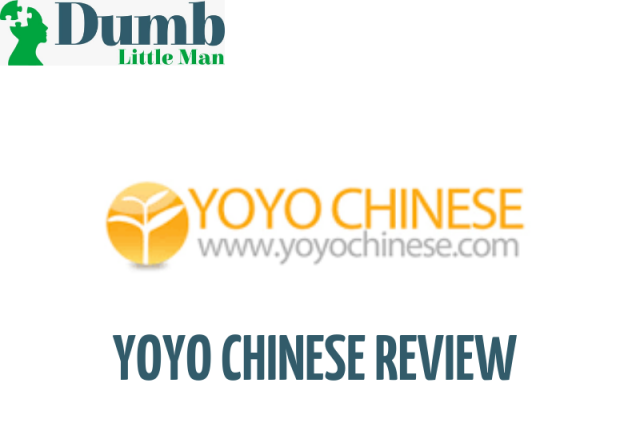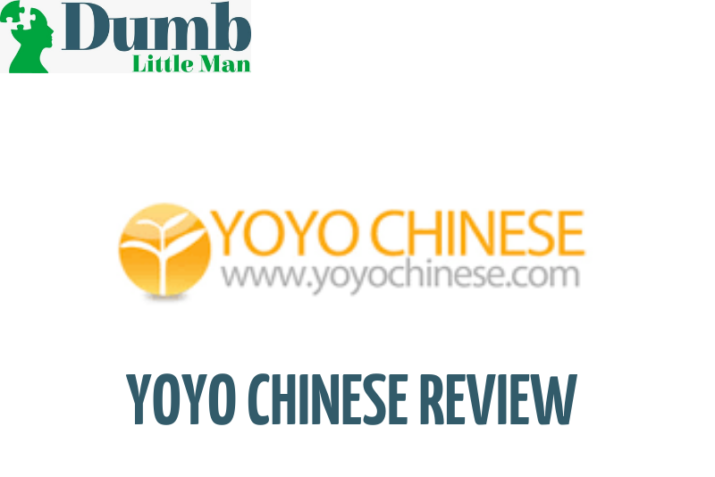 With a population of over 1.3 billion people in 2021, China is one most populous countries in the world. This makes Chinese language the second most spoken language in the world after English.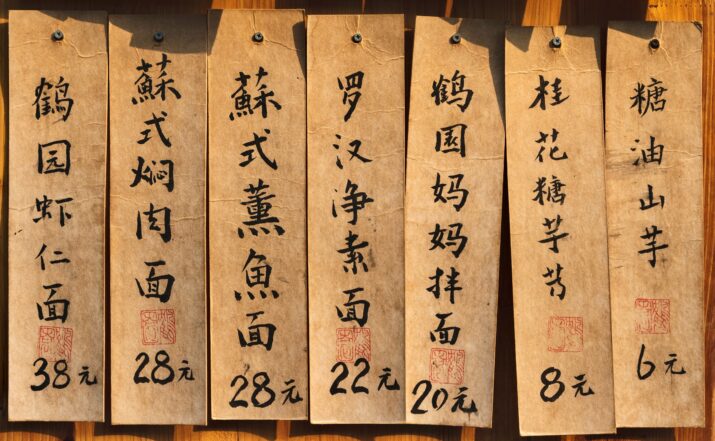 Whether you want to travel to China for study or work, learning Chinese will put you in a better position to understand the Chinese culture as well as communicate effectively with locals. But first, you need training that will enable you to speak Chinese confidently, understand characters and pinyin, and get used to it.
Not all Chinese language classes are the same. Others prefer to write while others want to listen. Some are suitable for beginning students, while others are suitable for intermediate students. Some people perform better on HSK tests than others, while others perform better in everyday Chinese.
in this article, we provide a comprehensive review of the Yoyo Chinese's course.
Yoyo Chinese Review
Quick overview of Yoyo Chinese
Yoyo Chinese is an online learning platform that combines video lessons, audio supplements, flashcard evaluations, and quizzes to teach Chinese language. Founded in 2007 by Yangyang Cheng, Yoyo Chinese has now grown to a platform used by over 300,000 students.
Like most other language learning apps, Yoyo Chinese uses English as its instruction language.
CLICK HERE TO READ MORE ABOUT YOYO CHINESE!
Yoyo Chinese Pros
Free beginner lessons.
Lessons that are both engaging and entertaining will have you speaking Chinese in no time.
The focus of the lessons is on widely spoken Chinese, with some traditional Chinese thrown in for good measure.
Students from beginner to upper-intermediate can benefit from high-quality learning materials, which include extensive lectures on Chinese characters.
Yoyo Chinese Cons
For some language students, the price is prohibitive.
English is used as an instruction language.
There is no mobile app. It's only on a browser.
How to get started with Yoyo Chinese
New students can sign up and begin learning immediately. You may use an existing Google or Facebook account, or create a new account with just an email address and a password.
Once signed in, you can access level 1 of the beginner conversation course content on any browser. Level 1 has 45 free lessons. This feature allows you to get a full understanding of the application before making any purchases.

Yoyo Chinese Courses Review
Yoyo Chinese offers six distinct courses:
Beginner Conversational course
Chinese Character course
Intermediate Conversational course
Chinese Characters 2
Upper-Intermediate Conversational course
Chinese Character Reader course
The course's curriculum is divided into two sections: conversational skills and character development. The two systems are distinct, but they work well together. Before learning characters, learners should build a foundation in spoken Chinese, according to the official guidance.
Conversational courses Review
I have grouped all the Yoyo Chinese conversational courses because they are similar. They include:
Beginner conversational course

This is an ideal course for beginners. It has 60 units and takes students between HSK 1-2. After completing, you should be able to speak basic Chinese.
Intermediate conversational course

This one takes students beyond the fundamentals. It has 60 units, which are roughly equivalent to HSK3-4. After completing, you will find it easier to converse in Chinese.
Upper-intermediate conversational course

With 48 units, this course is roughly HSK4-5. This course will enable you to follow natural conversations in Chinese, communicate complicated ideas, and create relationships.
CLICK HERE TO READ MORE ABOUT YOYO CHINESE!
Lessons
Each Course is divided into six levels, each of which is further divided into around thirteen units. Each unit comprises two to five lessons that cover a single topic or feature of the Chinese language. These units comprise individual lessons.
Each class comprises;
Video lessons
Audio review
Speaking practice
Quizzes
Some units also serve as a review of what you've learned in the course.
Yoyo Chinese lessons are well-connected, with most of them building on the previous lesson. You'll find that the difficulty level of each course varies significantly. As you go, you will hear more Chinese, as well as more difficult grammar and vocabulary.
Videos

Yoyo Chinese uses video lessons as the primary teaching resource. The videos are 5 minutes long. There are three kinds of videos: lessons from a teacher in which you can learn new concepts, interviews in which you can practice the concepts learned in real-life situations, and combinations of the two. You can find some videos on Yoyo Chinese's YouTube channel.
Yangyang utilizes graphic resources to makes everything clear and entertaining. Interview videos add an extra dimension, allowing you to connect with the Chinese that is actually spoken on the streets of China.
CLICK HERE TO READ MORE ABOUT YOYO CHINESE!
Audio Review
Audio Reviews are high-quality podcasts that go over the contents of a certain lesson. These are brief and straightforward at first, then become more difficult as you go, much like the video courses. Depending on the complexity of the lesson, these audio clips can last anywhere from a few minutes to over 20 minutes.
These recordings correspond to the lecture notes for each class, which you can download. The study will go over words and phrases with gaps for pronunciation practice.
Speaking Practice
You'll take speaking practice seriously after finishing the Audio Review. During this phase, you'll be given a Chinese word or phrase along with its Pinyin equivalent. You'll be able to listen to a recording of the phrase and then compare it to yourself by recording yourself repeating it. You can listen to the recording at full or half speed to concentrate on each sound.
Quiz
You can take a 10-question quiz in the Quiz section to review if you're making progress on the content covered in the last session. Multiple-choice questions, putting words in order, matching pairings, and connecting audio recordings to graphics are some exercises available.
The beautiful thing about these quizzes on Yoyo Chinese gets harder as you continue. Many of the multiple-choice questions will contain multiple responses that are nearly identical to the correct answer, challenging you to concentrate in order to pass.
If you need a refresher, you can go back and review any of the classes at any time. You can also take the quiz again if you want to refresh your memory on the material.
Discussions
If you have questions regarding a lesson, there is a discussion box just below the video player where you may post them fast.
Most individuals use this as a place to write thank-you messages or encouragement, but you can occasionally discover useful content here as well. If you have a question, you can post it there and the Yoyo Chinese Support Team will respond as promptly.
Getting the best out of Yoyo Chinese
There is one factor that can make a massive difference while learning new languages, and that is continuity. Many systems claim to teach you a new language in just five minutes every day, but this is just not true.
Yoyo Chinese does not make any large, unrealistic claims. Although the courses are brief, each course takes six months to complete. These courses go through each topic in great detail so that by the time you finish the course, you'll see everything there is to know about it.
CLICK HERE TO READ MORE ABOUT YOYO CHINESE!
Pricing
The cost per course is:
$129 for beginner conversational course
Intermediate conversational courses $149
Upper-intermediate conversational courses cost $149
If you opt for a level at a time, it will cost you more since each level is $29.
To save as much as possible, opt for the 3 course bundle option going for $299.
Verdict on the conversational courses
Yangyang has designed excellent conversational courses. Yoyo Chinese provides you with way better grammar resources than you can imagine. even though English is used widely for instruction in the beginning levels, this isn't the case as you advance.
You might wish to supplement your Yoyo Chinese learning time with audio recordings for extra listening and speaking mastery. Yoyo Chinese doesn't depend much on other resources than Chinese language. On the other hand, you'll understand easily how language works, however, you should still practice listening
Conversational course alternatives

Pimsleur is a language learning software that gives you access to over 80 hours of high-quality Chinese Lessons. All lessons are audio-based.
CLICK HERE TO READ MORE ABOUT PIMSLEUR

This is like Yoyo Chinese. Video lessons, practice exercises, and other resources are available. Good for beginners and includes a subscription-based payment option, which may be more convenient for certain students.
CLICK HERE TO READ MORE ABOUT CHINESEFOR.US

Lingodeer is the first place to start if you're a beginner. This program provides quick, simple lessons that will help you lay a solid foundation for all future Chinese classes.
CLICK HERE TO READ MORE ABOUT LINGODEER
Chinese Character Courses Review


Comprises of the Chinese Character Course and Chinese Character II Course. The Chinese Character courses teach you everything you need to know about Chinese characters and how to write them correctly. Let's have a look at how they are structured.
Video Lessons
Yangyang teaches the first course, while Zhiyun Zhou, another energetic and helpful instructor, teaches the second. Yangyang and Zhiyun will teach you over 300 Chinese characters and many memory aids. If you take both classes, you will learn almost 2,500 HSK words.
Review
To find out your progress, you can review previous lessons materials, just as you did after the conversational courses. These reviews will include a few practice tasks in which they will ask you to fill in the blanks and construct phrases using the characters you have just learned.
Quiz
After you've completed your review, you can move on to the quiz. The quizzes are like the ones that go with the conversational sessions, but because you're learning the characters, they're a little more visual. These quizzes include Pinyin and Chinese characters, allowing you to practice both types of Chinese writing.
Lesson notes
The lesson notes that come with these courses are comprehensive. For additional practice, each lesson will include a set of printable lesson notes. In those printouts, you'll see what you learned in that lesson, but they also include some interesting extras, such as characters printed in different fonts.
Cost
Each Chinese Character course is $149. You can save by buying both courses and the Chinese Character Reader at $299 or spend more by paying $29 per level.
CLICK HERE TO READ MORE ABOUT YOYO CHINESE!
Verdict of the Yoyo Chinese Character Course
The Characters' classes are neither bad nor engaging as the conversational ones.
Personally, I believe the character classes are overpriced and will not go you far enough to justify the price. I already believe there are a few other sites that cover characters way better and are less expensive.
Alternatives to Yoyo Chinese Character Course

Outlier linguistics will teach you all you need about Chinese characters and how to master them. It's good for any beginner looking for a free lesson on Chinese characters. It covers over 300 Chinese characters.
CLICK HERE TO READ MORE ABOUT OUTLIER

Zizzle is a language learning app available on android and iOS mobile phones. Students can learn Chinese characters in a variety of ways, including the classic method of repetition.
CLICK HERE TO READ MORE ABOUT ZIZZLE
Chinese characters reader course review

You'll learn how to read new characters.
Video Review
These videos are a enjoyable to watch. The story is engaging, the visuals are well-done, and the sound design is outstanding. They are, however, a little short.
You'll watch the entire story together in the last section of every level. Each level's final video is between 10 and 13 minutes long.
Study
Each lesson includes the study resources you are already acquainted with. For instance, you can listen and review the dialogue from every lesson, study the lesson notes, and use flashcards to learn the subject in the story.
I also think the quizzes that come with each session are excellent. The questions do an excellent job of putting your knowledge of the story to the test.
The books are also available in print on Amazon.
Although this is a reading course, it has the feel of an audio-visual course. You can get the class notes, which contain all of the dialogue as well as some quite insightful comments.. However, it is not designed in the way that you'd like to read a comic book just for fun.
CLICK HERE TO READ MORE ABOUT YOYO CHINESE!
Cost
For $79, you can start exploring the Chinese Character Reader course . Save some cash by purchasing the Chinese character bundle at $299.
Verdict on the Yoyo Chinese Character Readers Course
Although the animated videos are interesting, I find it odd that the subscription does not include access to the book's online edition. It's almost as if you're taking a listening course with a reading component.
CLICK HERE TO READ MORE ABOUT YOYO CHINESE!
Alternatives of Yoyo Chinese character readers course

This app provides a wealth of reading resources to keep you interested while also assisting you in learning to read Chinese and improve on grammar.
CLICK HERE TO READ MORE ABOUT CHAIRMAN BAO
Yoyo Chinese Extra Resources
Aside from the courses, Yoyo Chinese provides a few fun extras that you may see as useful if you want to review lessons. Below are some bonuses you will get when you enroll in Yoyo Chinese courses.
Flashcards

By referring to flashcards, you can review all words or phrases you've learnt in earlier classes. Filter them by course, level, unit, or lesson to find what you're looking for. You can use them for review and see what you have gained so far.
Yoyo Chinese Pinyin Chart
In Chinese language, several consonants and vowels differ from those in English. For studying vowels and consonants, the Pinyin chart is invaluable. It displays all the sounds in the language and plays an example for you to repeat or parrot by clicking on each one.
In this manner, you'll learn how to pronounce the sounds much more clearly. It also helps you understand Pinyin, which will help you read Chinese more accurately.
This chart must have taken a long time to create, including video and audio examples for each sound. It's one of my favorites.
CLICK HERE TO READ MORE ABOUT YOYO CHINESE!
Download center

Yoyo Chinese provides you with downloadable content to help you master Chinese easily. Somethings available for download are:
PDF files like study worksheets, e – books, quiz sheets, and class notes are some of the resources available. could help you practice grammar and learn new words in your own free time.
Audio review files to listen, review and relate to real-life situations.
Anki flashcards to review and practice writing characters. This is one way of reinforcing what has already been covered in video classes.
Unfortunately, videos are not available for download.
Yoyo Chinese blog

They feature a wide range of intriguing and educational articles on a wide range of topics. There are articles on Chinese people, culture, and cuisine, as well as enjoyable reading activities. This is a fascinating site where you can learn something about Chinese culture and get useful tips.
CLICK HERE TO READ MORE ABOUT YOYO CHINESE!
Who is Yoyo Chinese best for?
People who could gain the most advantage from Yoyo Chinese are:
are dedicated to learning Chinese and can devote time each day to completing the courses
are self-directed learners who can study at their own pace
Like to travel or work/study in China
are searching for an all-in-one structured beginner's course
Yoyo Chinese Review: Is It Worth It?
Is Yoyo Chinese something I'd recommend?
Overall, the program's attention to detail and thoroughness are excellent. That you can review all lessons to see if you are making real progress is great. They even provide free video content on their YouTube channel!
If you're a beginner or even intermediate Chinese student, Yangyang is the best teacher and presenter. The way she utilizes video to deliver an engaging lesson after a lesson is amazing. The effort she has put in developing the video content, translating every bit of Chinese word to English, is something I admire.
For those who prefer to work at their own pace, look no further. Yoyo Chinese is way better than most platforms. It covers a lot of ground, and I really like how the content is broken down for you.
If you already know Chinese, then this might not be the best course for you.
Do you want to give it a shot? Sign up for Yoyo Chinese here.
CLICK HERE TO GET YOYO CHINESE AT A DISCOUNTED RATE!
F.A.Q.
What Is A Chinese Yoyo?
The Chinese Yoyo is a juggling or circus prop, which comprises an axle and two cups or discs. A string tied to two hand sticks is used to spin this item. It's also known as a diablo
How To Make A Chinese Yoyo?
We require the following items to make a Chinese Yoyo:
2 plastic buckets, round (Must be the same size & weight)
4 tiny screws,
ideally light and neatly woven string,
Gardening Secateurs,
Screwdriver
carving knife/pen knife
Check out detailed steps on how to make a Chinese Yoyo here
How To Use A Chinese Yoyo?
Check out a video of how to use a Chinese Yoyo here
Where To Buy A Chinese Yoyo?
You can buy a Chinese Yoyo from websites such as Yoyo play, AliExpress, Amazon, and eBay.