7 Useful Winter Gardening Tips You Need to Try This Season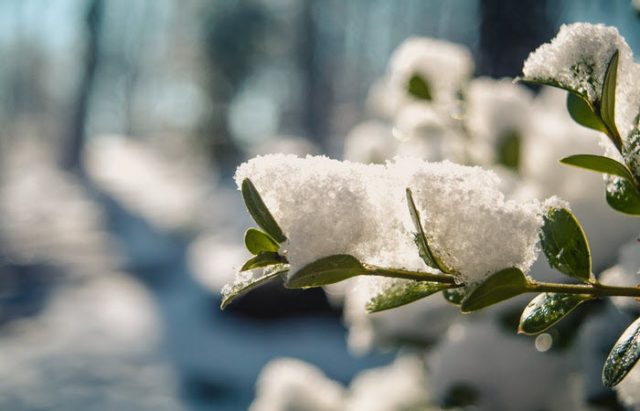 Temperatures have started to drop gradually and winter is getting closer by the day. By now, the last crops have been harvested. Everything that's left to do is to prepare your plants for winter. For that, there are various techniques and winter gardening tips you can do to protect your plants from the cold.
Although we've covered the most important ones below, make sure to follow only those tips applicable to the type of garden you own.
Apply Lime on Your Fruit Tree
It will protect them from cracks that may occur due to temperature differences. In general, the thicker the tree, the higher the risk of developing cracks during winter. For young trees, which you have just planted, you can use bio paint to protect them from the winter frost.
See Also: Tips For Keeping Trees Healthy
Circle the Stems with Compost
As a general rule, we should start preparing the compost during summer. However, if this is not your case and you've sat this one out, you can still buy it from individual facilities or providers.
In terms of winter gardening, you should spread compost around tree stems as well as small plants and flowers. Doing that will sustain them during the cold season.
Set up Row Covers for Winter Vegetables
These can usually be purchased directly from a hardware store or, if you are the DIY-type, you can make them yourself. You can use natural fiber fabrics applied over a wireframe.
Obviously, the more advanced the row covers setup, the easier the gardening in the winter will get.
Use Glass Covers to Protect Small Plants
It can be pretty challenging to cover a plant that has just bloomed.
For this, you'll need to use special glass covers during winter nights. These covers should be removed in the morning, right after sunrise, and mounted again before sunset. The heated air inside the glass covers can harm the plant, especially if you get some winter sun during that day.
Move Potted Plants Indoor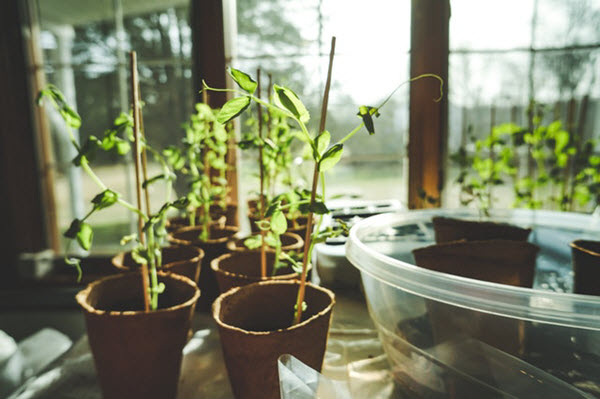 If you also have potted plants in your garden, it can be quite risky to leave them outside for the winter period. Try moving them to a warmer place or indoors.
However, if the pot is too large and cannot be moved, you can protect them with cotton-made covers. These are mandatory in the case of potted plants. Another thing you can do is to place compost at the plant base to protect the root from frost.
See Also: How to Create an Indoor Garden
Don't Water Plants When the Soil Is Frozen
One of the essential rules of gardening in the winter is to never water plants while the soil is covered in snow or completely frozen. You can water the stems with minimal quantities only on days when the temperature is a few degrees higher. If you overwater them, their roots will freeze during the cold winter nights.
Be Extra Careful with Roses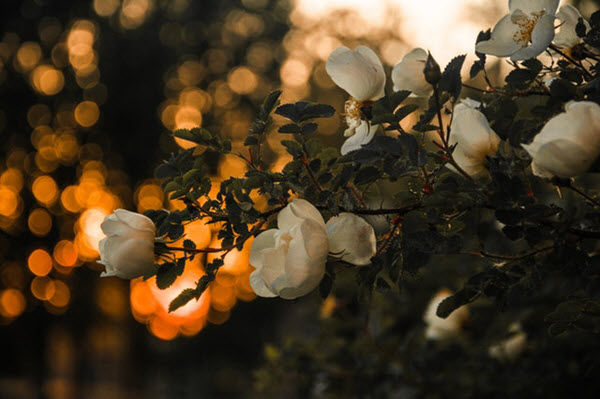 Although these flowers are incredibly resistant, being able to withstand temperatures of up to 14° F, they need extensive winter gardening preparations to survive the cold season. From the first drops of warmth, it is recommended to stir up the ground around them and to circle their stalk.
However, in the case of flowers with high stalks, the moss will not have any effect, so you will have to build a canvas cover instead.
You can also use tree branches, tying them around the stem to protect them from the cold. No matter what type of protection you want to use, be sure to leave a small space that allows air circulation. Otherwise, the mold will form and eventually kill your roses.
Final Thoughts and Winter Gardening Tips
As the cold season settles in, your garden should not be neglected by any means. Although the snow and temperatures are low, you should continue removing the branches and dry leaves.
And if the snow gets very high, you must clean the shrubs immediately so that their stability will not be affected.
And don't forget that there are plants out there that actually favor this season. Broccoli, artichokes, and carrots can all be cultivated towards autumn-winter. However, the soil must be thoroughly prepared, watered, and regularly drained.
Keep in mind all of the guidelines mentioned above and make sure you take all necessary winter gardening precautions. Follow these winter gardening tips and when spring rolls back in, the state of your garden will put a smile on your face.
Like this Article? Subscribe to Our Feed!

Kay Burton is a writer for Homemaker Guide and as an expert mechanic, gardener, builder and a DIY specialist that can repair and fix everything that's related to a house and garden. My many years of experience can get you the right tool reviews whether it is a drill, welding machine or so and give you a lot of unique advice about gardening and home maintenance in general.