"Will I be single forever?" Here Are 28 Questions To Ask Yourself
Being single, especially during one's youth, is a freedom that we all cherish. However, the sweetness of
this freedom always comes to an end at one point or another.
Eventually, all your girlfriends start inviting you to their glamorous weddings, and even some ask you to be their maid of honor.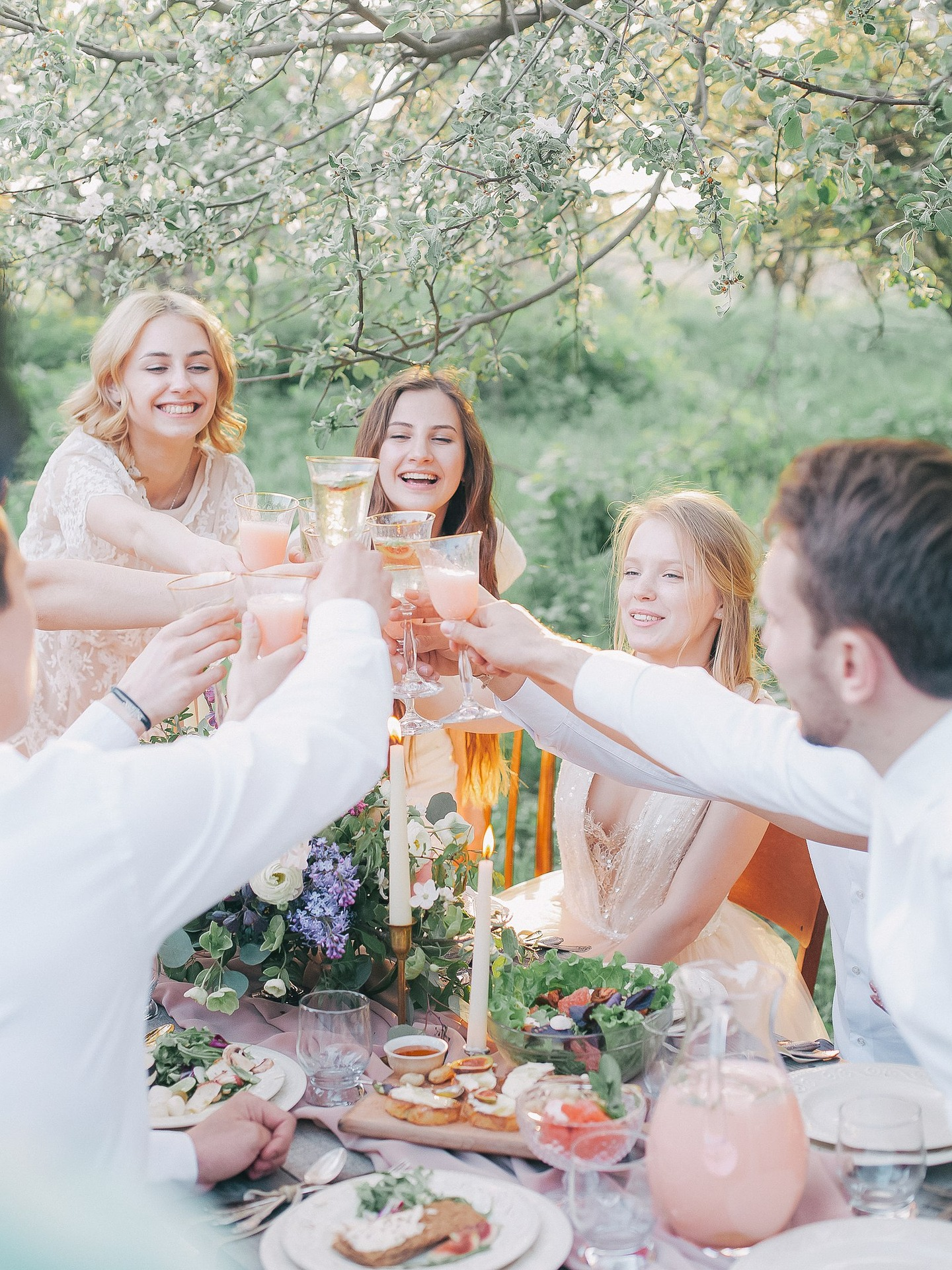 You'll see them fly off to their honeymoons as you drive back to your apartment. When you look around and find no one, reality will suddenly dawn on you, and you will ask yourself,
"Will I be single forever?"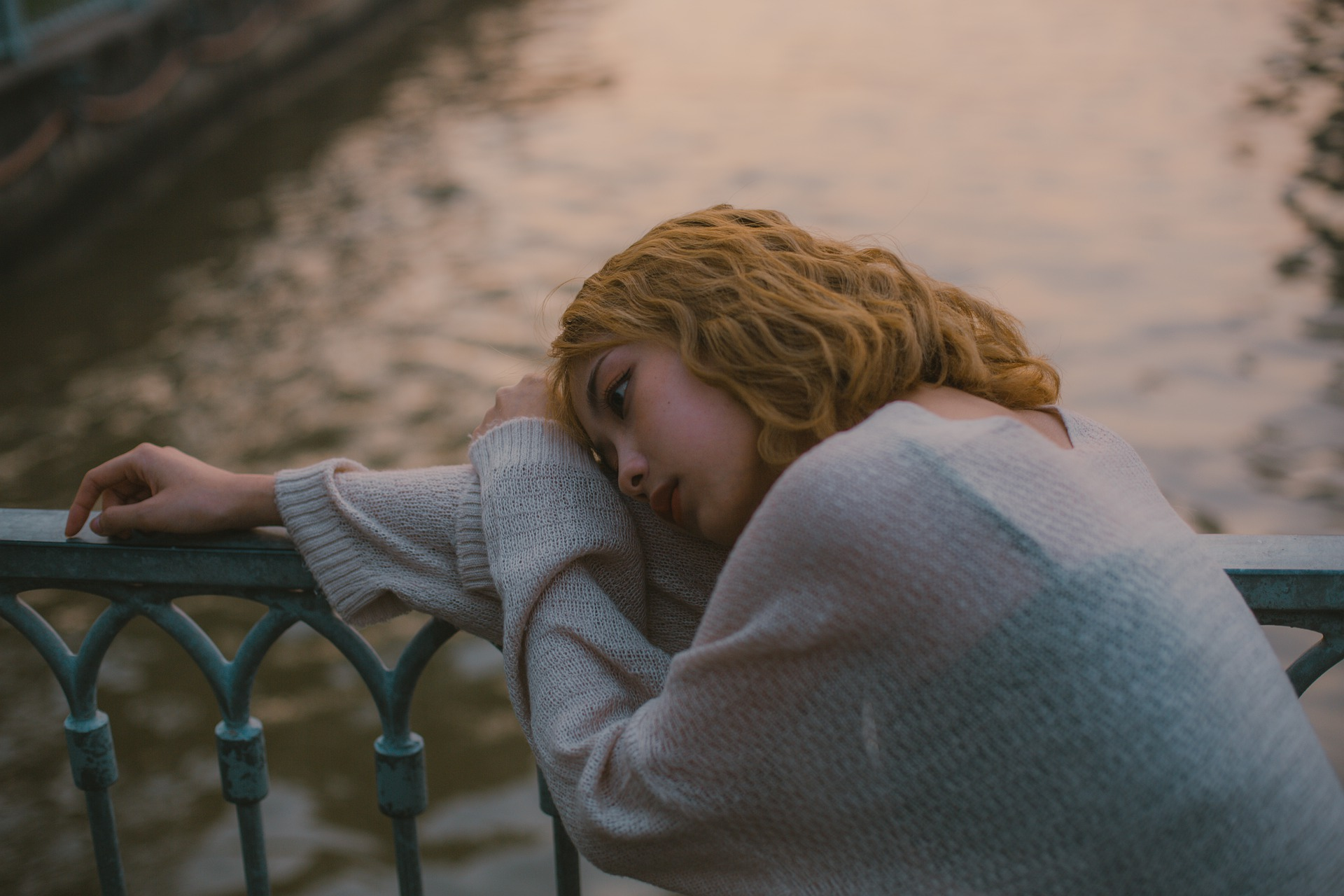 Finding your prince charming takes more than just going out on a few dates with a few guys. You may need to take a step back and have an honest evaluation of the situation you currently find yourself in.
Listen to your heart and your mind and find out if you are in the right place.
⚫ Here's a list of 28 questions you need to answer if this is you. "Will I be single forever?" ⚫
1. Have I moved on from my ex?
This is an issue that is often taken lightly by people, and it mostly comes back to haunt them.
Moving on from your ex is not as easy as it sounds.
You must remember that you once shared your darkest secrets with them.
They were once someone that you were deeply intimate with. You shared tons of moments with them, and you gave your all to them. Letting all this go can sometimes be very hard.
Having been a victim of this before, I understand precisely what it entails. You can employ different strategies to help you move on from your ex. I will share a few that I used.
The first thing you need to do, for the sake of your mental health, is cut off all communication between you and your ex. If you want to move on, you have to realize that remaining in communication with your ex is an obstacle.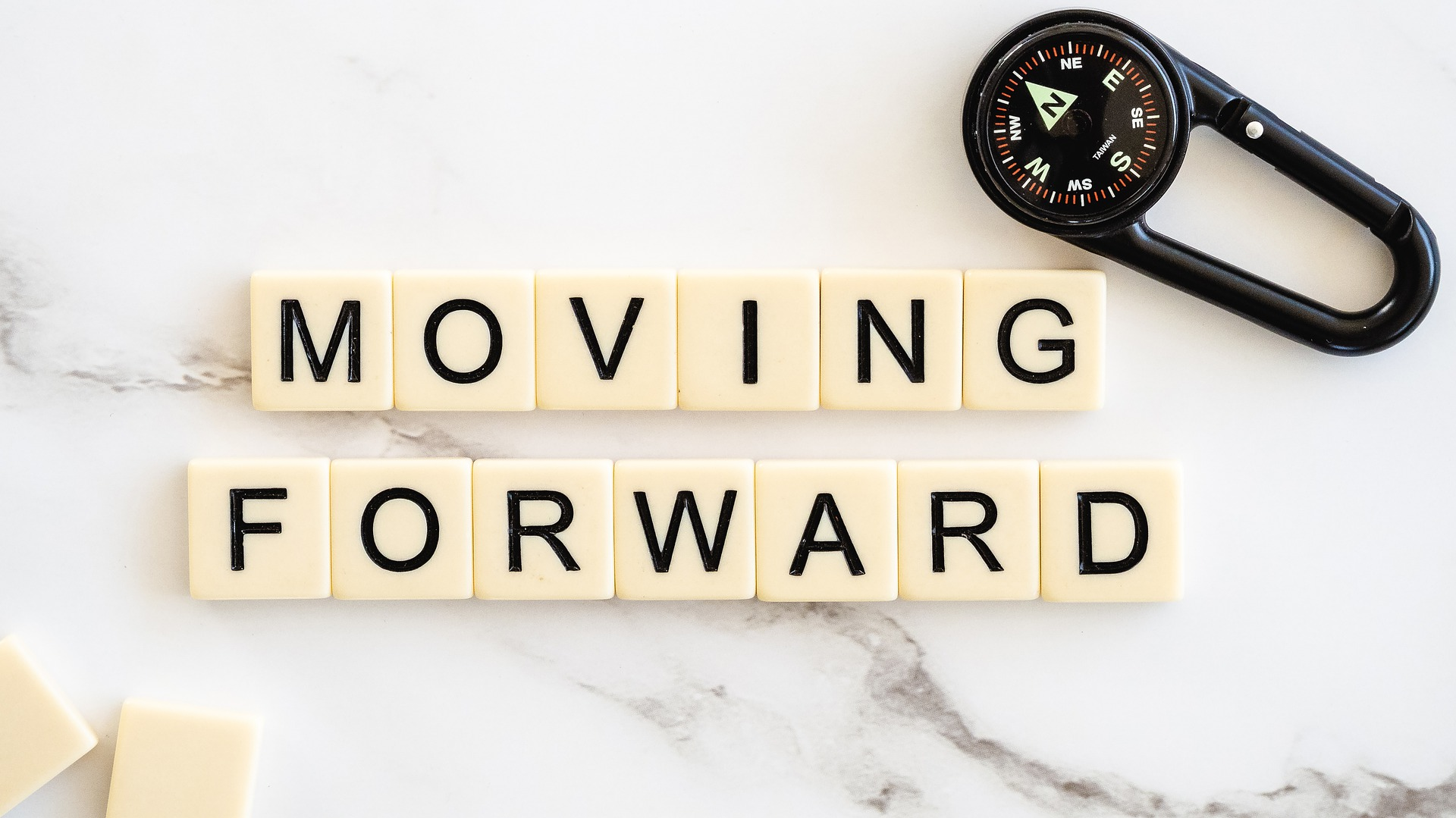 It can be devastating to think that you are no longer part of their life, but you have to accept that this is now your own journey, and you need to be fully invested in it.
A common mistake that I see people making after a breakup is trying to be "just friends" with their ex. In my experience, this rarely works out, and it only leads to more heartache and retrogression.
Any communication with your ex triggers the memories you shared and even the hopes you had for your future.
Proven Dating Courses that works like a charm:
| Website | Dating Courses | Description |
| --- | --- | --- |
| | The Tao of Badass | 7 Simple scientific tricks to have any woman you want |
| | How To Find The Man Of Your Dreams | Attract the Man of Your Dreams -- and Receive a Marriage Proposal in 12 Months or Less |
| | Text Chemistry | Learn a special kind of text message that you can send a man right now that will unlock a hidden, ravenous desire for you. |
| | The Devotion System | Learn how to avoid making these attraction-killing errors and reveal a powerful set of words I call a "Devotion Sequence" that make a man lust uncontrollably for you (even if he says he's not interested). |
Another effective strategy you can use is forgiving the past. It is very common to be angry and to feel a lot of regret after a breakup. Thoughts of what you could have done differently to save the relationship often flood your mind. You are constantly angry at yourself and your ex for the behavior that caused the breakup.
It's even worse when you realize that there is little to nothing that you can do about it. The solution to all this is not merely trying to forget. You have to forgive your ex's behavior and, more importantly, your own. This is not a show of weakness but rather of profound strength and maturity.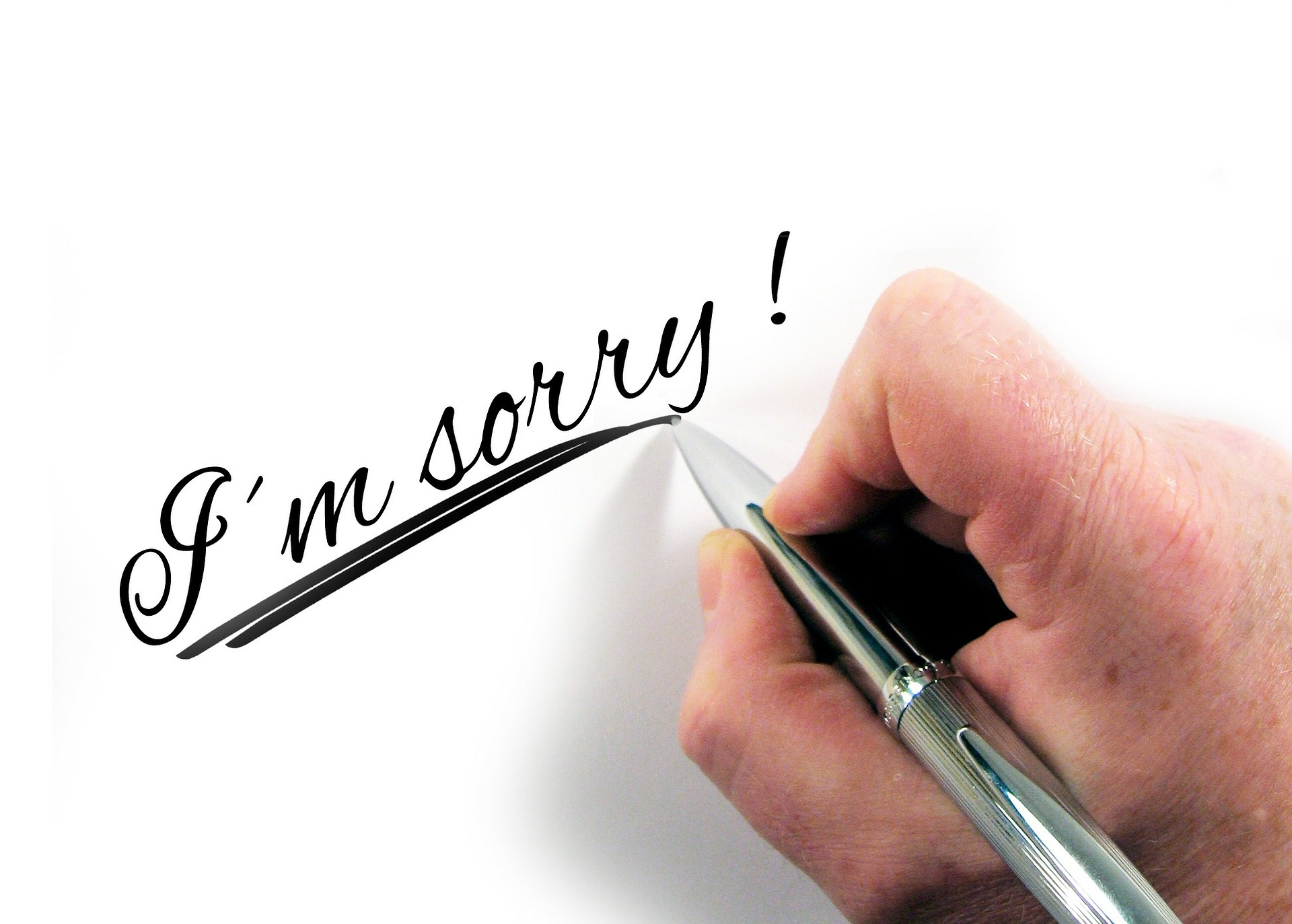 It also helps if you get a journal and write down an authentic picture of how your relationship was.
This move liberates you from trying to create fantasies about your failed relationship.
Finally, don't forget to fall in love with yourself. This is the standard that you will use to measure whether you are mentally healthy, especially since it is the hardest thing to do after a breakup. The secret here is to delete all negative thoughts about yourself and believe that you are capable of loving and being loved in return.
2. Am I a person that other people enjoy being with?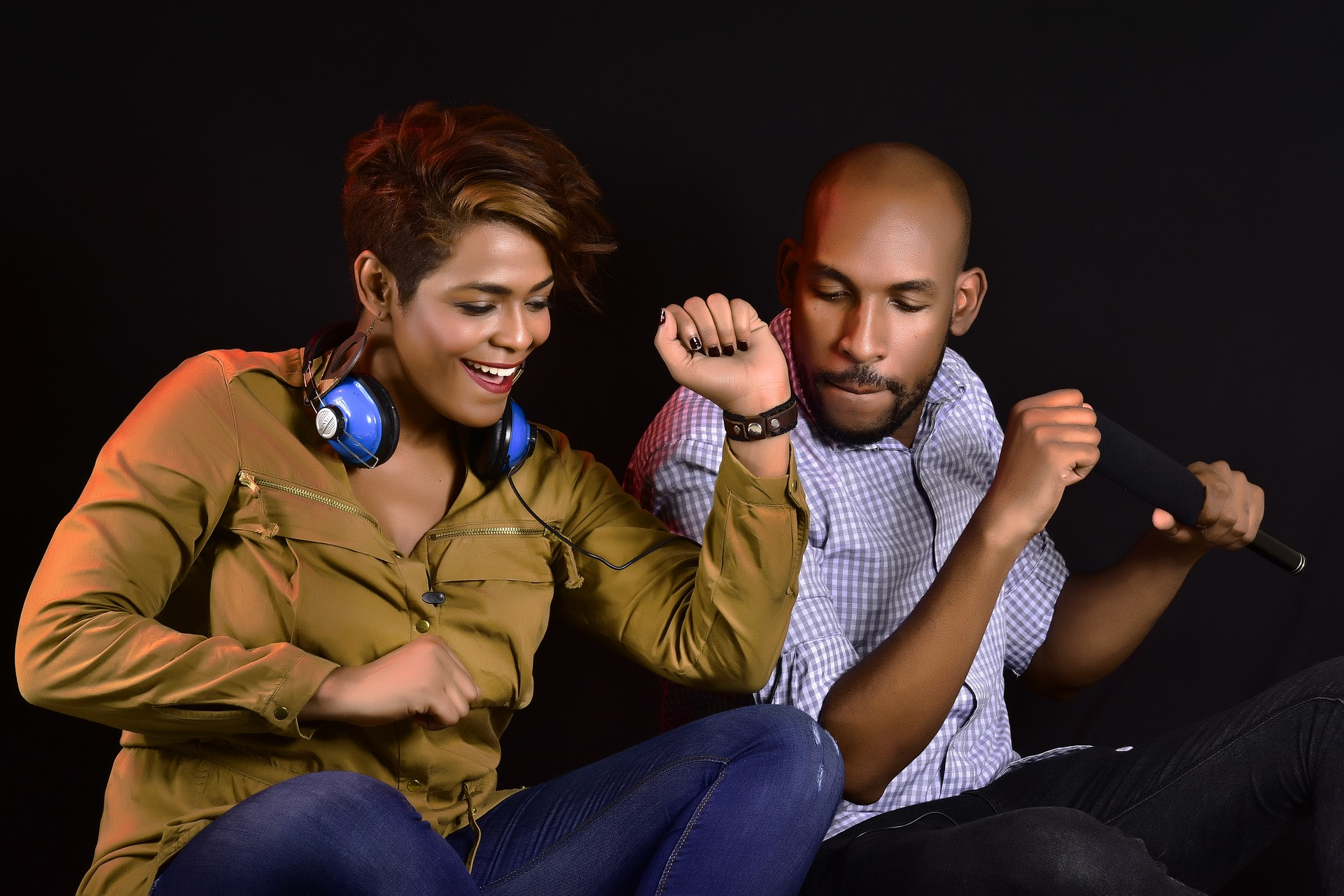 Being single at the age when society expects that you should already be married can be frustrating.
It's even more infuriating if you desire to be with someone. You have put yourself out there and pulled out all the stops but nobody wants to be with you. You've shown them all your vulnerabilities, your likes and dislikes to no avail.
At this point you start to question yourself; "Am I not worth it?"
"Why does nobody want me?"
"Why is it so hard to find someone who loves me for who I am?"
Could it be that it's not that other people don't want to love you but that you make it hard for them?
Could it be that your character and personality repels potential partners instead of attracting them?
If you're in this situation, as yourself this: are you a person whose company lightens up those who hang around you? Do you have a hard time making new friends? What kind of energy do you radiate? Is it positive and inspiring or are you the negative and grumpy type?
Make sure that you like yourself first before you expect anyone else to love you.
3.   Am I waiting for the perfect partner?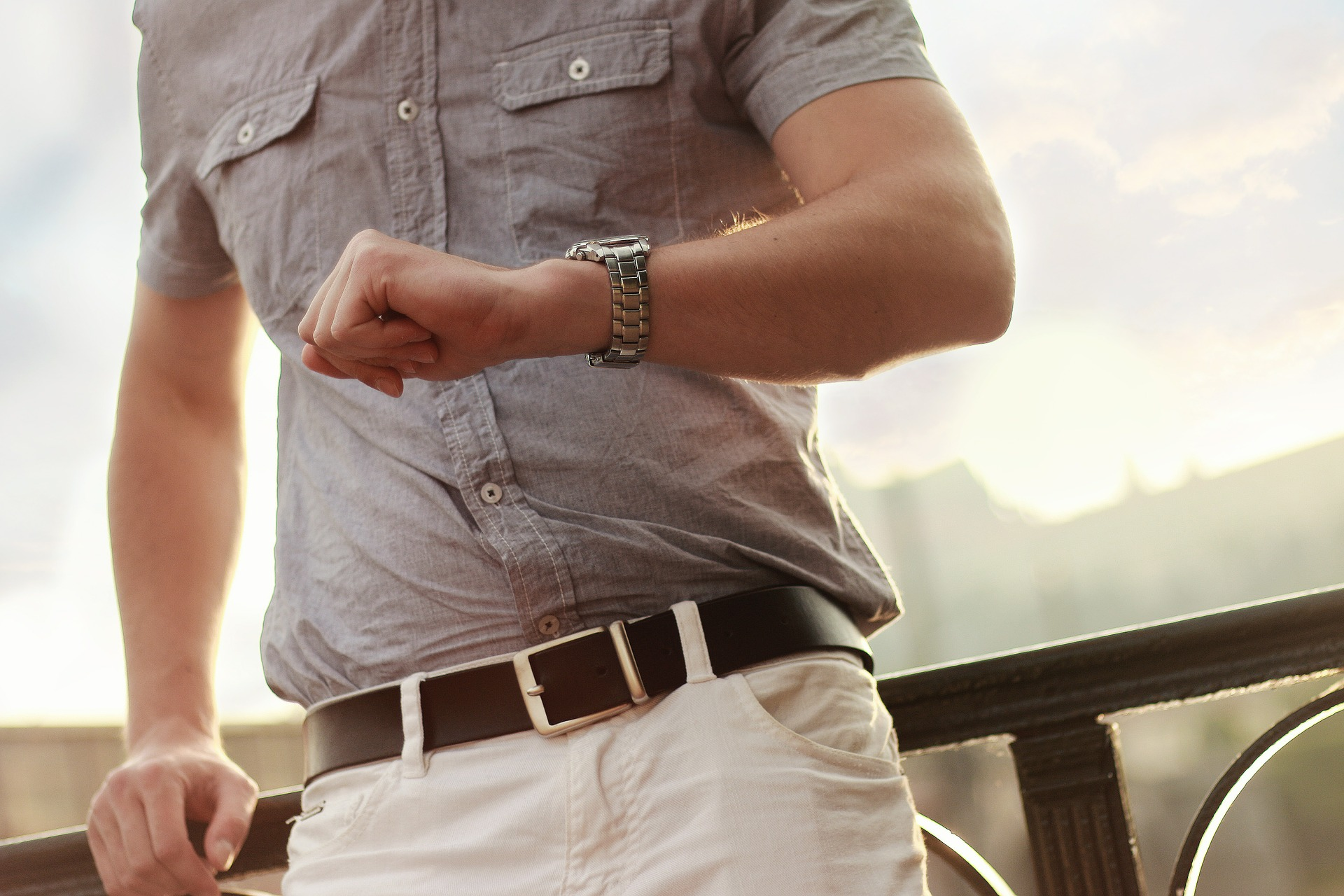 This is arguably the most common answer you'll hear when you ask people why they're not dating.
What do you think of when you imagine the kind of partner you want to spend the rest of your life with?
There are lots of factors to consider when trying to answer this question.
How tall or short are they? How do they behave in the presence of family or friends? What do they enjoy doing most? How about their temper?
While it's absolutely normal to have the perfect partner, it's possible that you could be crippling a lot of relationships because you feel that they don't meet your criteria.
Having a solid list of expectations that a person must meet before giving them a chance will ultimately turn you into a bitter person because you'll think no one understands you.
You need to let go of this idea and be open to new possibilities in relationships.
Who knows? Perhaps whoever you meet next will meet and exceed everything you dreamed about.
4.  Am I open to new adventures?
The feeling of leaving our comfort zones and going out there to dare the world by trying new things can be undoubtedly frightening. The fear of the unknown has stopped countless people from reaching their full potential in business, in academics, and in sports just to mention a few.
Trying new things opens up your mind to the countless possibilities around us. It shifts your thinking and your mental capacity to new levels. It also allows you to appreciate the beauty of life in its fullness.
Right now you could be at that point in your life where you have no memory of the last time you did anything new.
If this is you and you are yet to meet the love of your life, it is proof that you need to get out more. You cannot expect to meet your life partner if you are still walking the same paths you walked five years ago.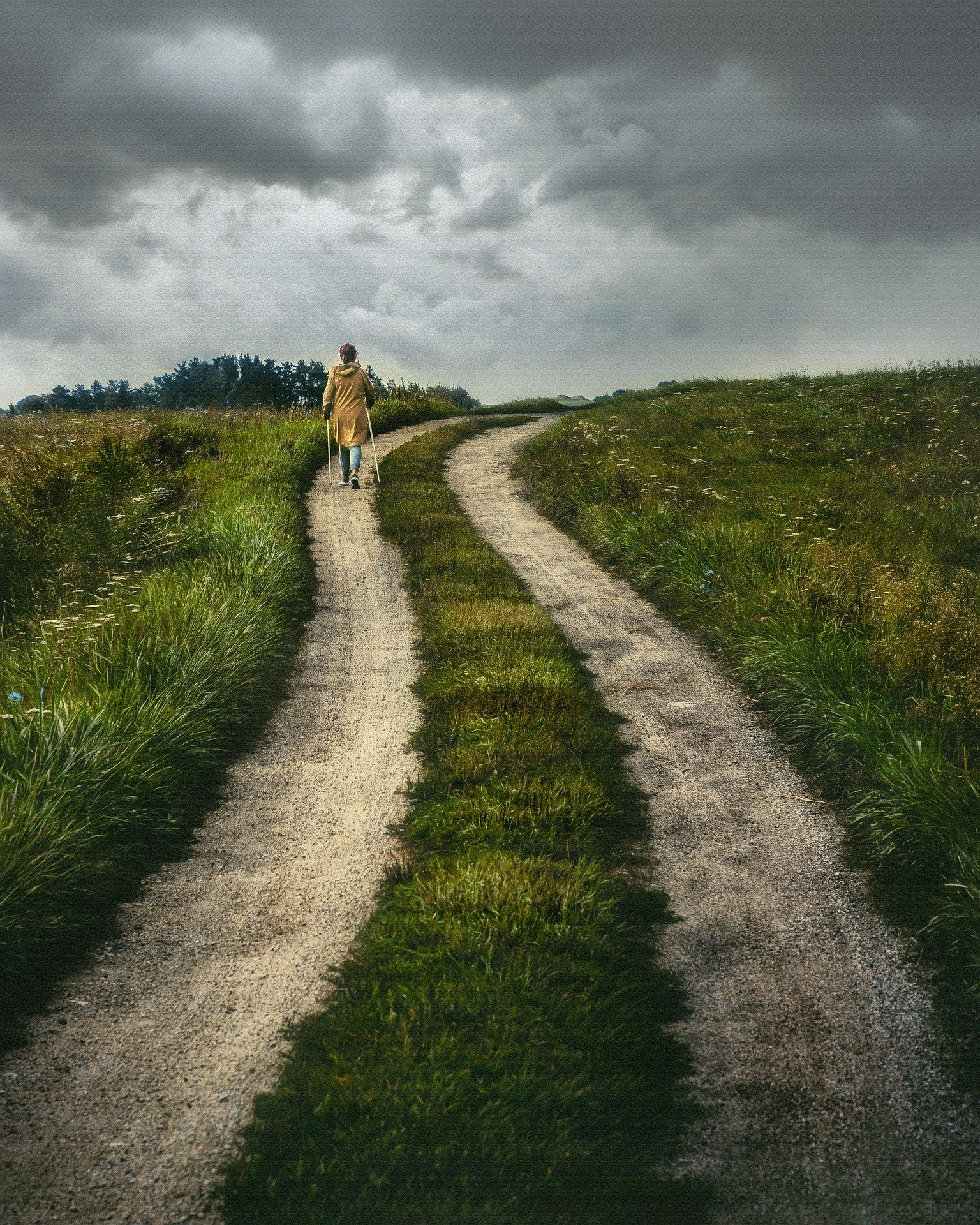 If you've been going to the same restaurant for three years and you still haven't met them, then book a reservation at another restaurant.
If you've been going to vacation in the same place for five years and you are yet to meet them, fly to
Africa this summer, or visit France, or visit Venice, Italy for a change.
5.  Do I know who I am and what I want with my life?
Too often, we get caught up in one toxic relationship after another, and they all end in chaotic breakups. Since our brain is naturally wired to point the blame to anyone else but us, we never consider the fact that we could have been the source of the toxicity in the first place.
We spend a lot of time studying other people; their behavioral patterns, how they react when provoked, and their likes and dislikes but we never spend enough time to find out who we are and what we want with our lives.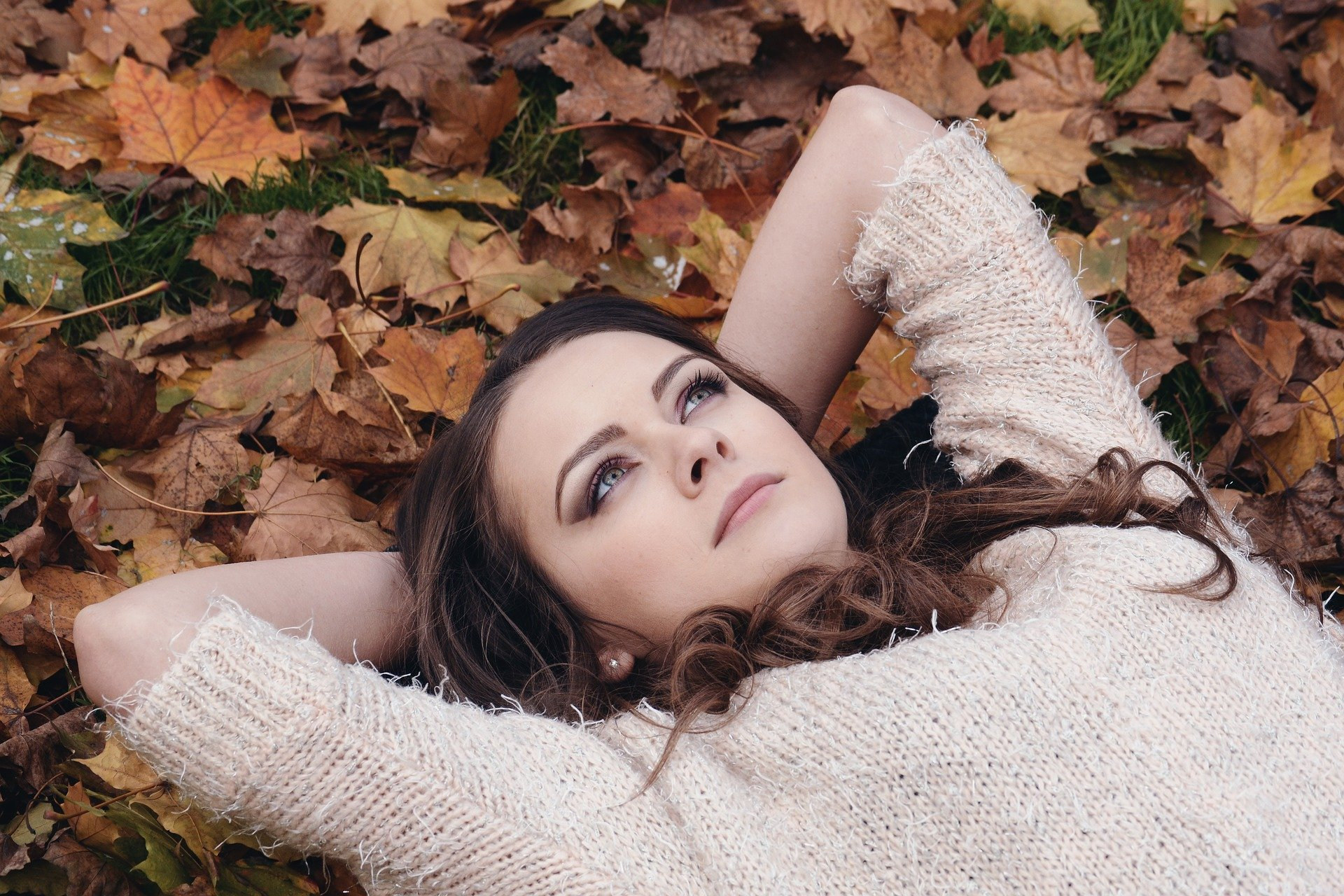 I know. That doesn't sound right. We should already know ourselves from the get-go. Research shows
that very few people in the world can actually state what they want in life with sound reasoning. The majority of the world's population is unsure.
This uncertainty about our identities causes us to move into relationships seeking a way to fill
this void. This ultimately leads to toxic behavior such as neediness and
obsessiveness.
Frustrations arise when you realize that your partner can see through you. They start keeping their distance. You call them one evening and they cancel dinner plans.
The next thing you know is they spent two nights in a row at their friend's place. The next day you receive a text saying that they have broken up with you and that you should go fix your life.
If this happens, fight the urge to send them a long paragraph threatening their life and work on self-realization. Realize that it's going to be a journey and be patient with yourself.
Read self-help books, sign up at the local gym, journal your thoughts every day, identify your strengths and weaknesses, and most importantly have a mission and a vision.
Do you want to experience truly incredible self-confidence, passionate relationships and the ultimate in physical energy and vitality? If so. CHECK THIS OUT!
6.   Do I love myself?
Wake up. Look in the mirror. Do you love the person you see?
For different reasons, many of us find it harder to love ourselves than to love others. We subject ourselves to conditions and circumstances that we would never allow others to go through.
Why love yourself though?
After all, nobody knows how many times you've fallen off the wagon more than you. You can't even count the number of times you've let yourself down. Nobody knows you as you do. You have nightmares every day because of the atrocities you committed five years ago.
This is important because it becomes hard to love someone who doesn't love themselves.
For someone else to love you, you need to show them that you are capable of loving yourself first because, at the end of the day, no one wants to love someone who can't love themselves.
Love yourself. Forgive yourself for everything you did in your past. Work on your character and do things that will make you look in the mirror and smile. Only then will others be willing to love you back.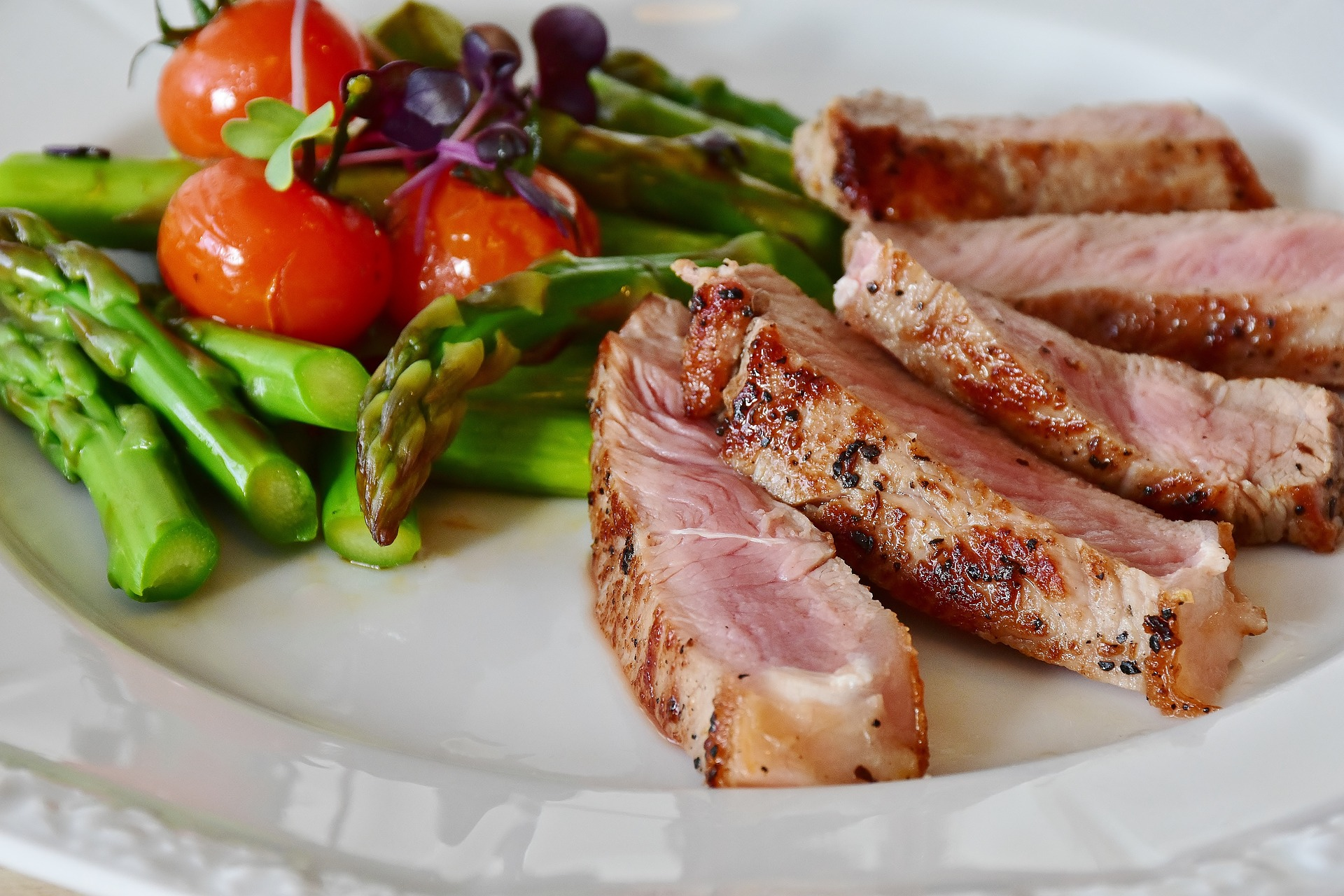 Loving yourself begins with self-awareness. As earlier stated, have an in-depth understanding of your personality and character. Learn to say no to people. This enforces your boundaries and sends a clear message that you deserve to be respected. Understand that no one is better or worse than you.
They are just built differently. You are valuable as you are and you need to run your own race. You need to accept that not everyone will like you. Loving yourself means that you give up trying to please people who don't mean much to you and that you accept yourself for who you are.
Finally, make having fun a priority. Go watch a soccer match or enroll at a golf course. Go fishing with friends or head over to the Grand Prix to watch Lewis Hamilton with the title yet again.
7.   Am I willing to work for the relationship?
If you ask any couple who've been together for years what the secret is for a fulfilling long-term relationship, they will almost certainly say that it is the willingness to put the work in.
We all have this fantasy that love should be easy, and it usually is in the first few days of the relationship. However, when reality dawns that you will be spending probably the rest of your life with someone else, the novelty fades away.
Compatibility has very little to do with the success of any relationship. Differences in opinion will arise and priorities will differ. You'll want the red Mercedes but they'll prefer the black Range Rover. You'll want your kids to attend a certain school but they'll prefer a different institution for the kids. What do you do in such a situation?
The mature thing in such situations will be the willingness you display to sit down and evaluate the pros and cons of each major decision that will affect the relationship and the family at large.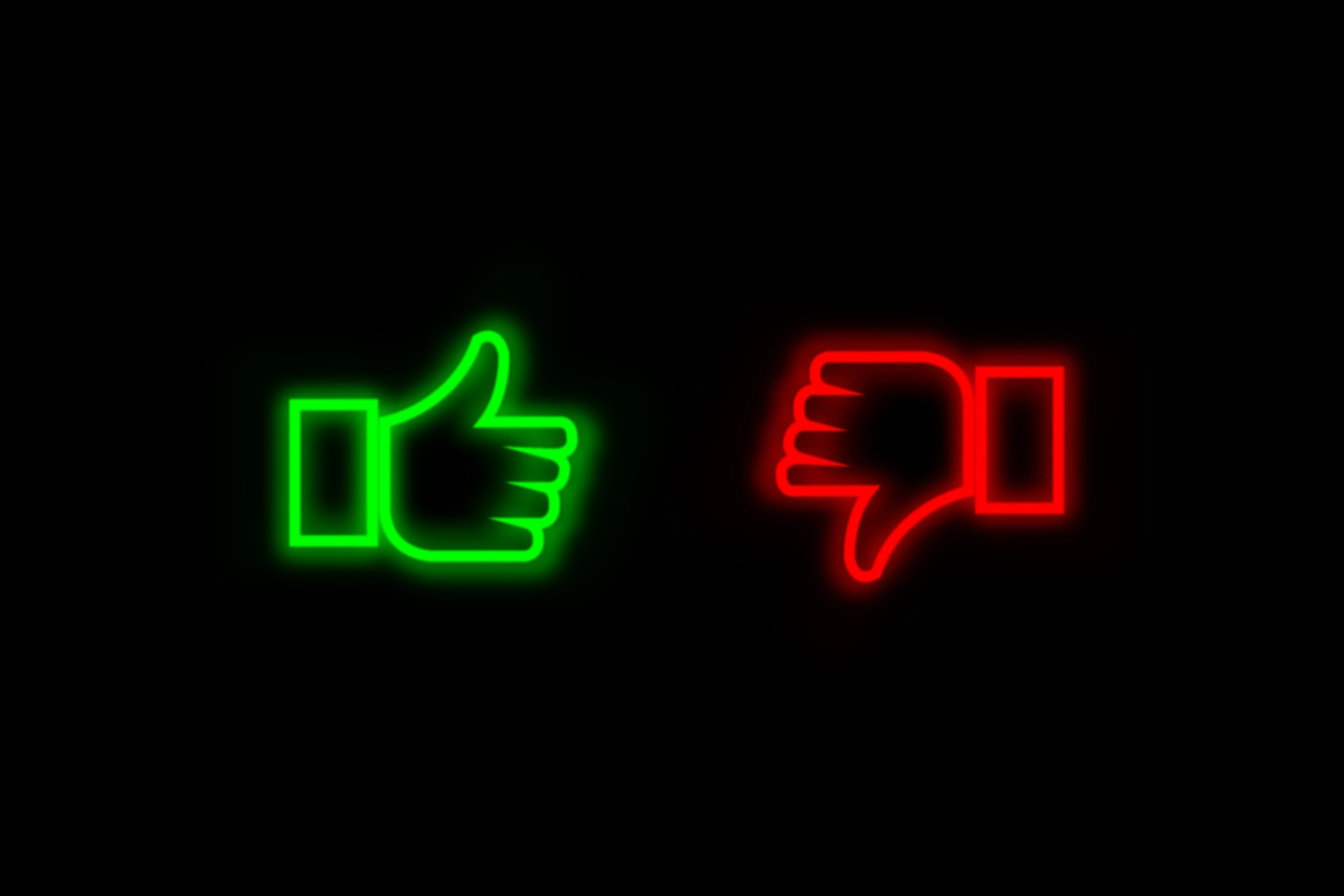 Get into a relationship with the understanding that no one is perfect and that mistakes will be made every now and then. Understand your partner, compromise from time to time and make little adjustments so that you can be a better companion.
8.  Am I working towards becoming a better and more attractive version of myself?
It is said that true love sees beyond the physical and that it looks on the inside. However, nobody wants to be with anyone who does not take good care of themselves, let alone spend the rest of their life with them.
The same way you desire a perfect partner who is healthy, fit, and well maintained is the same way everybody else does.
Becoming a better version of yourself takes a lot of discipline, patience, desire, and determination. Get yourself a membership at the gym closest to your place. Work out several times a week and you will automatically look better within a few months.
Change your wardrobe to have more decent and presentable clothes. Perhaps even more important than going to the gym is checking what you eat. Eat protein-rich meals and drink lots of water.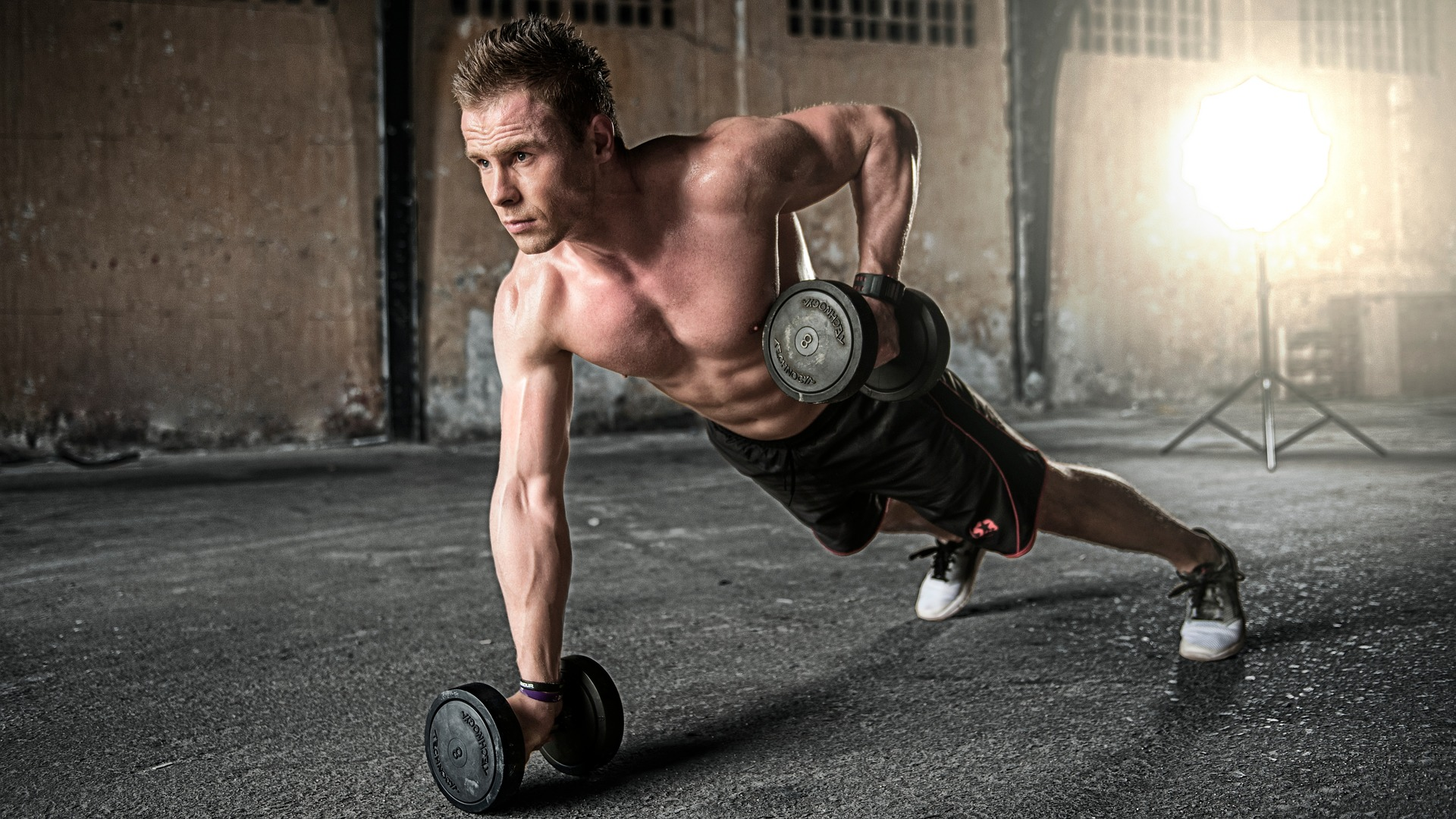 Working on your mind is as crucial as working on your body. Read books that will open your mind to new ways of thinking and arguing, watch insightful documentaries and make a habit out of the meeting and interacting with people who are where you want to be in life.
This not only builds your confidence but also inspires others to be better versions of themselves.
9.   Do I fear rejection?
Rejection hurts. That's the truth. Science suggests that rejection stimulates the part of the brain that physical pain activates. It is painful to imagine being turned down by someone especially after pouring your heart out to them.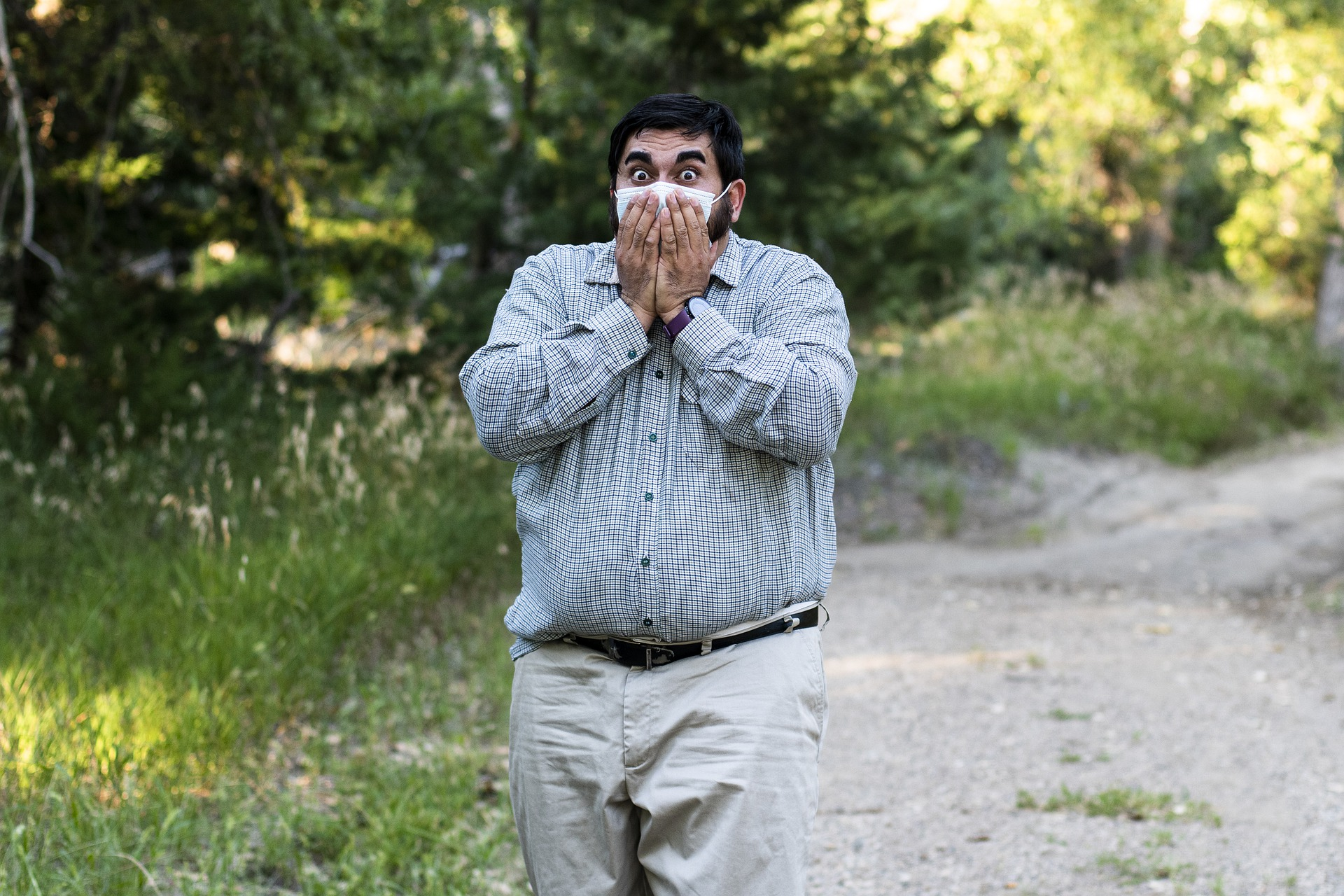 Perhaps this is the reason why you haven't allowed yourself to go out there and try your luck in the dating market.
Here's what you need to understand. Rejection happens to everyone at some point in their lives. A friend will turn down your invitation to hang out or your boss will reject your awesome proposal because of some reason you don't understand. Remind yourself constantly that rejection is just part of life and that not everything will turn out as you expected. You just need to put more effort into building your confidence.
You could also use rejection as a learning opportunity. Look deep inside and search if there's anything you need to work on. Looking at rejection as a chance for growth can eliminate fear and significantly reduce the pain you feel.
What scares you most about rejection? The answer to this question could be the magic bullet you need to finally get rid of the fear of it. Maybe what you fear most is the thought of being lonely. Building a strong friendship could help you insulate yourself from these kinds of thoughts. Once you've conquered your fear, it becomes easy to ask someone out without the fear of rejection towering over you.
Remember; chances are high the other person most likely feels whatever you feel before you go out to meet them.
10. Do I fear letting people in?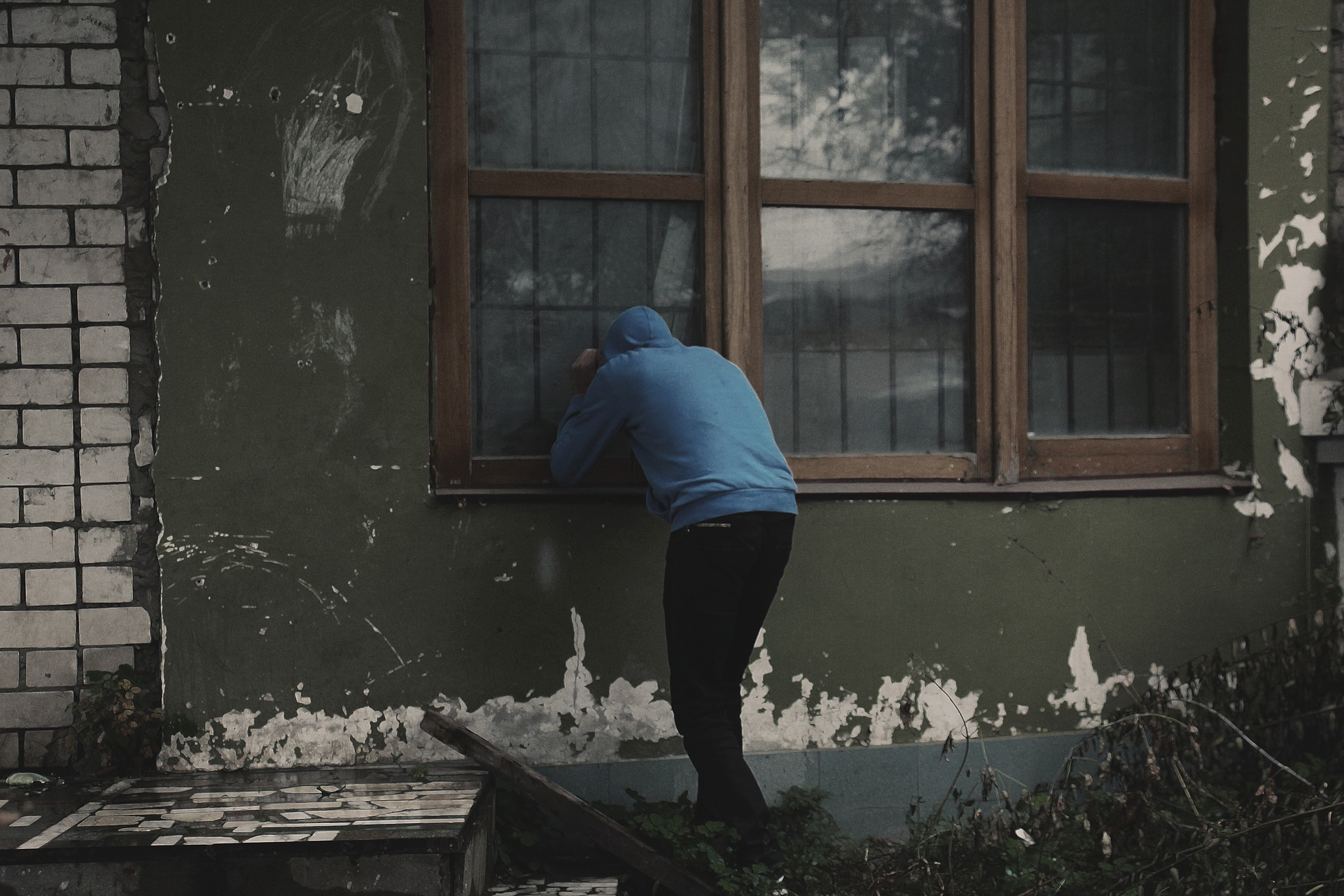 The society that we live in has misled us to believe that romantic connections are instantaneous. This is not the case. A loving relationship takes time to build and it involves a lot of work from both sides.
It's easy to wake up the morning after a date and say that "we're just not compatible" without actually trying to make it work. Being vulnerable is very tough. Letting people in seems like an impossible task especially with today's dating scene where everyone is in a hurry to move on to the next person. This is worsened by the countless dating apps on the internet.
We need to understand that these are just quick fixes to a long-term problem and that they won't offer the solution that we all need; real connections, real relationships. rarely will you ever find true love on a dating app?
It's time we let go of the fear of letting people in. The compatibility will only take your relationship so far.
Don't allow movies to lie to you. Put in the work and you will eventually find that one person that you have been looking for and you will say goodbye to the single life.
11.  Are there other things that I need to prioritize first before dating?
People often use relationships as a means of escaping reality in other areas of their life.
The tragedy in this is that these kinds of relationships tend to fail very fast. The idea that relationships can be used as some sort of crutch is very misleading and it has the potential to ruin your chances of attracting that special person you've been waiting for.
Could it be that the reason why all your relationships end in pain is that you are just not ready?
Having a healthy relationship with yourself isn't the only component you need for success in the dating market. It's possible that you could still be dealing with issues from your past relationship and they're preventing you from manifesting the best version you could be. Or maybe it's your bank account that's the issue.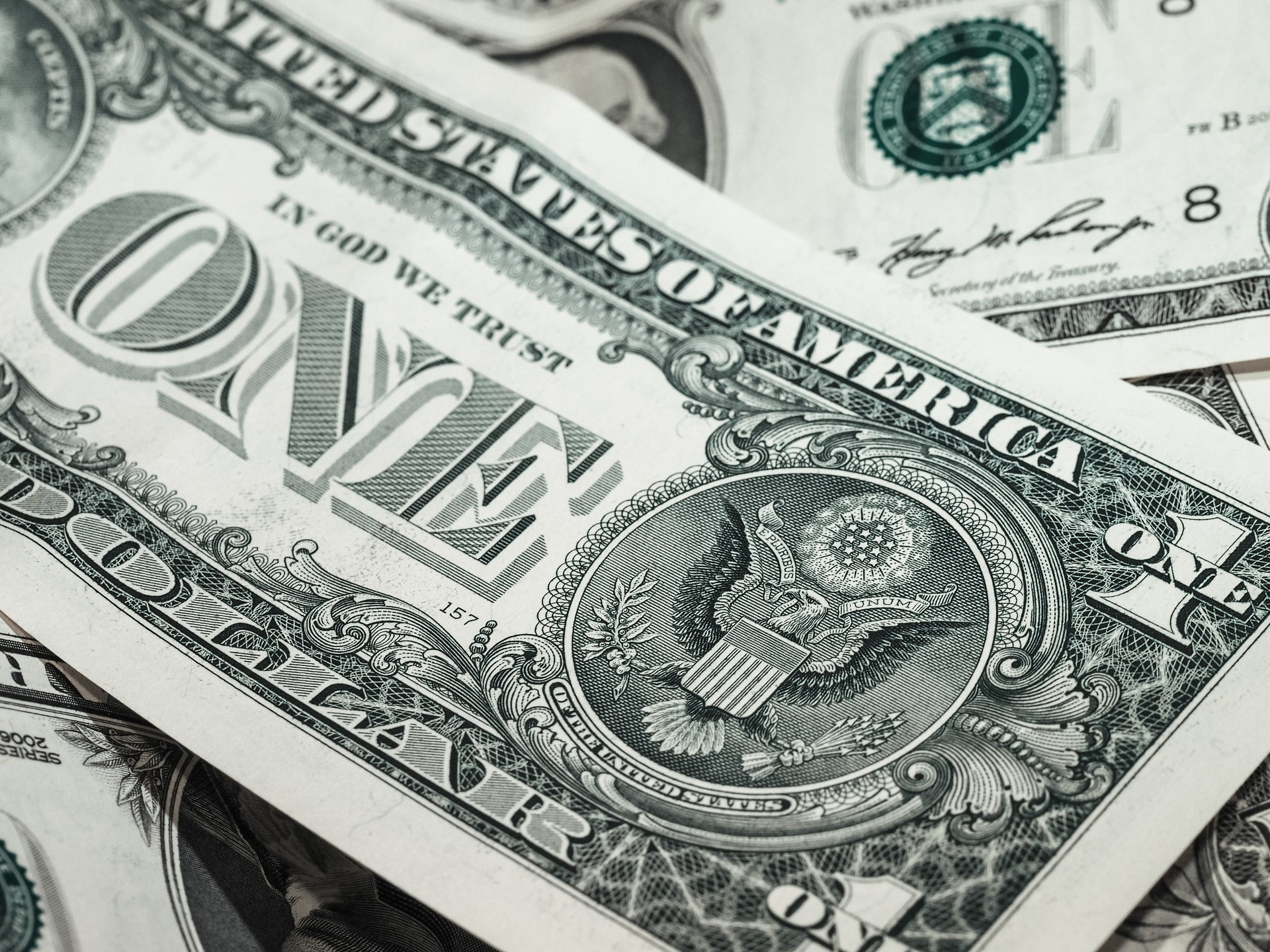 Studies have revealed that people looking to settle prefer settling with people who have their finances in order. One of the most common questions you'll hear floating around when dating is, "What are you bringing to the table?"
People want partners who have something real to offer. It's also very important to know where your mental and psychological health stands. One of the major reasons why relationships tend to fail is because we project our hidden issues on our partners instead of dealing with them ourselves.
This limits your ability to communicate effectively with your partner and ultimately kills the connection you once shared.
If you feel that there are issues that you need to deal with, take a break from dating and looking for love and work on solving your issues first. See someone if you have to, or join a self-help group. At the end of it all, you'll be glad you decided to clear all baggage before moving on.
12. Do I go to bed too fast?
With the changing times, you would be tempted into thinking that going to bed with countless people is a surefire way to finding the love of your life. The thinking behind this is that the more people you have sex with the more you can test how compatible with
them.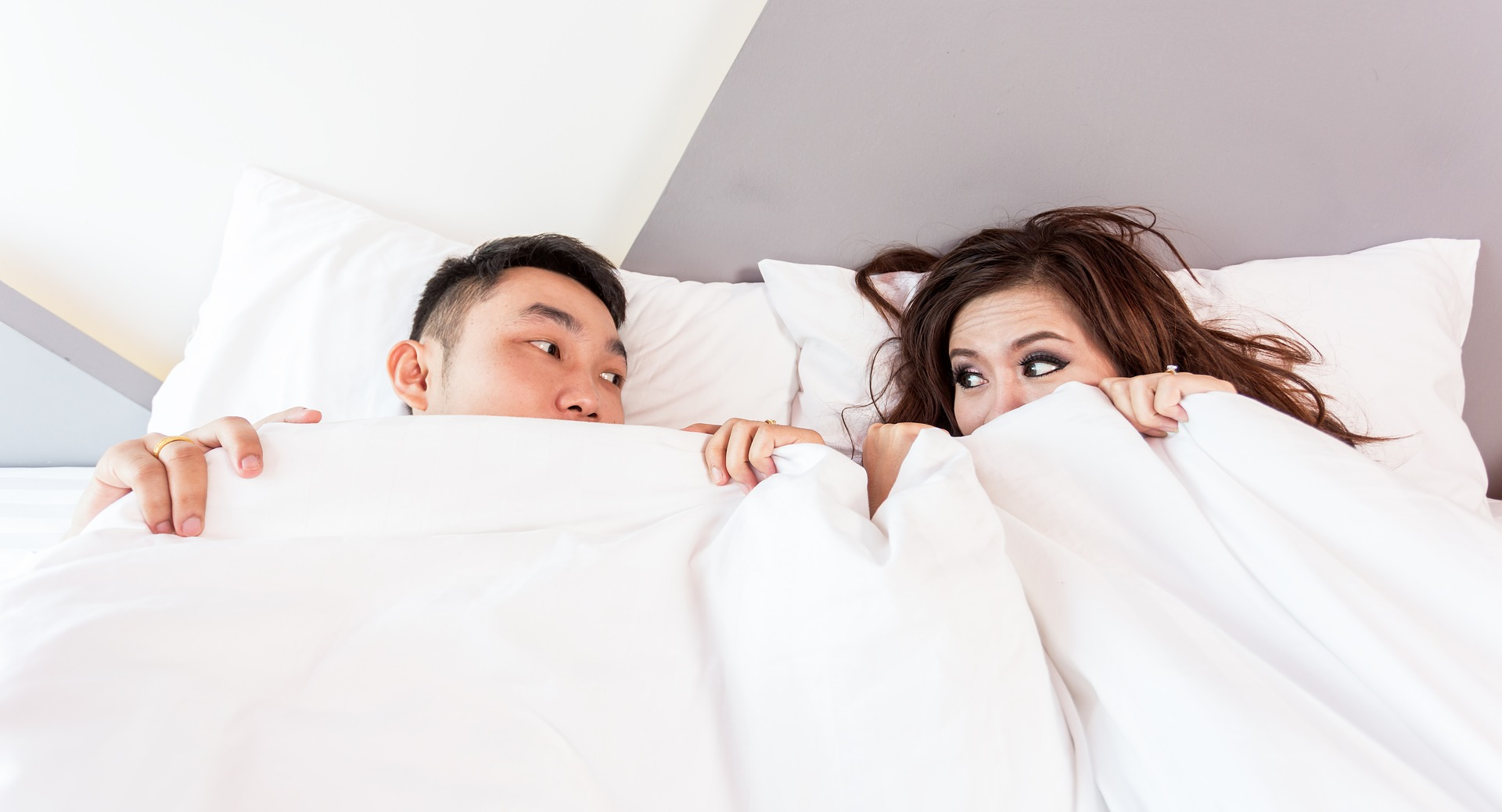 However, this could be doing more harm than good to your dating life. The modernization of society has made it possible to enjoy what relationships have to offer without the hassle of putting in the work. It's become very easy to meet someone, exchange pleasantries, have one or two drinks with them and the next thing you know you're waking up with them and after that, you'll never see them again.
Sleeping with almost everyone you go out on a date with sends the message that you are too easy to get to and there is really no reason for them to try to work on having a relationship with you. When your standards are this low, it's easy for anyone to get the benefits without committing.
If you find that you have a new date every week and none of them lead anywhere, it's time to raise your standards. Intimacy feels good but intimacy with the right person hits a different kind of nerve.
13. Do I remember what it's like to flirt?
The most sincere expression of affection and attraction towards someone is flirting. Being direct is considered by some to be the most important factor in the game of flirting. Otherwise, it will be impossible for your target to know if you're interested in them.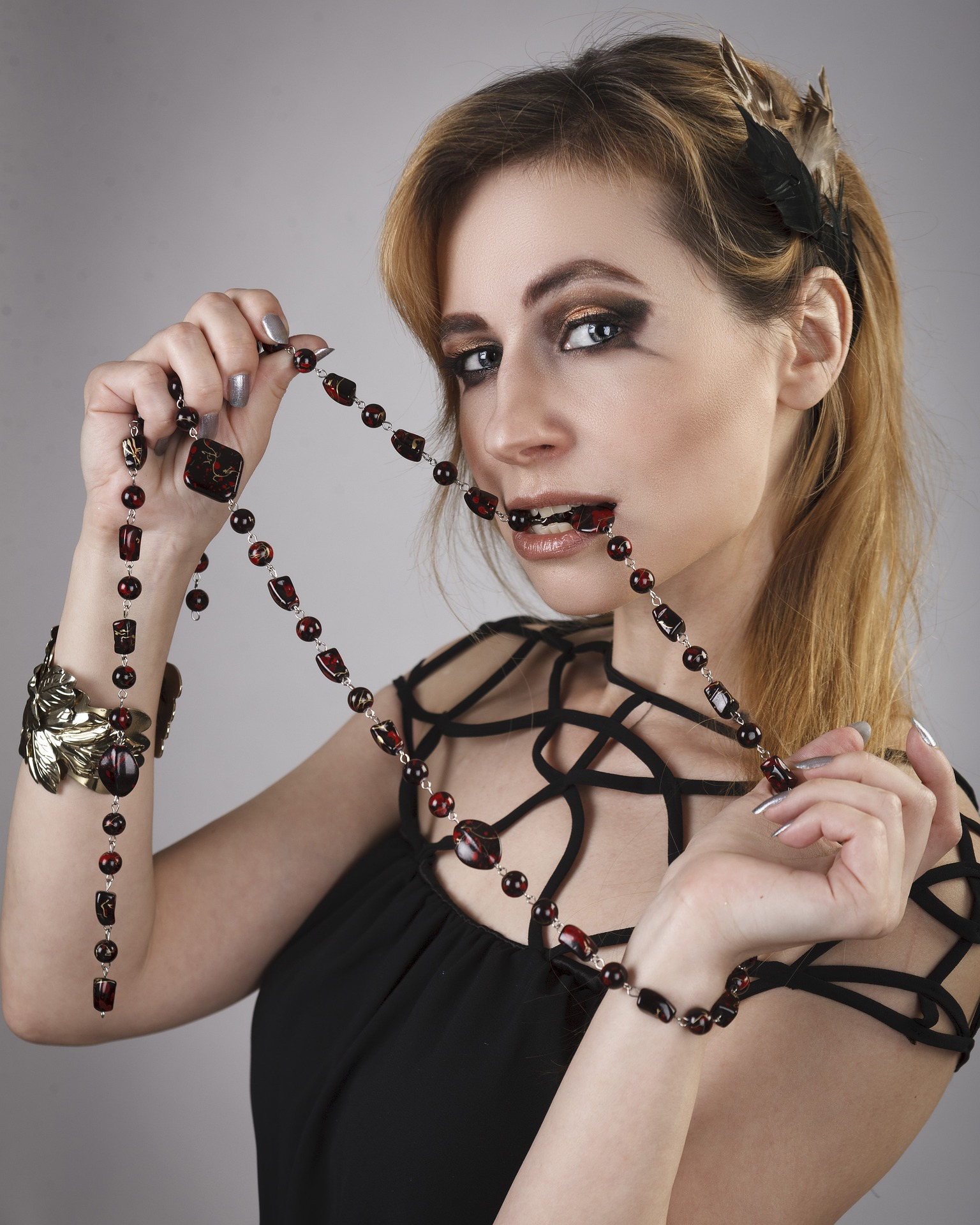 It's hard for any connection to make it past the friendship stage if there is an absence of sexual chemistry. Getting trapped in the friend zone is not hard if you don't take it a step further and start flirting. Here are a few tips that will help you up to your game.
There's nothing quite as sexy as confidence. It's easy for your mark to take notice of you if your actions and your speech exude confidence. Second, show a little interest in their lives. We all love it when someone compliments us. Show genuine desire by asking them questions about their lives. This shows them that you care and they can't help but look forward to having more conversations with you.
A trick that always works for me is drawing attention to my lips. As cheeky as this sounds, it works every time. Never let your crush see you with dry lips. Swipe a layer of lip gloss on before you come into contact with them. They will be dreaming about you all day.
When your crush is walking past you, it's normal to pretend that you're in a heated text conversation to avoid looking at them. If this happens to you, ignore your instincts. Instead, look deep into their eyes, smile, and say hi. And just like that, you'll be on their mind constantly.
14. Do I really want to be in a relationship?
You have to want to be in a relationship to be successful in one.
It's very possible that you could be giving off an energy that suggests that you're not ready to commit which is why the relationships you've been in don't work out. Remember also that not wanting to be in a relationship is still okay. Don't let your friends or family pressure you into starting a relationship when you're not ready.
Below is a list of questions that you need to ask yourself to ascertain if you're ready to be in a
relationship.
Ø  Does loneliness creep in at night? If this happens to you after a long day, it could
be a sign that you need someone by your side.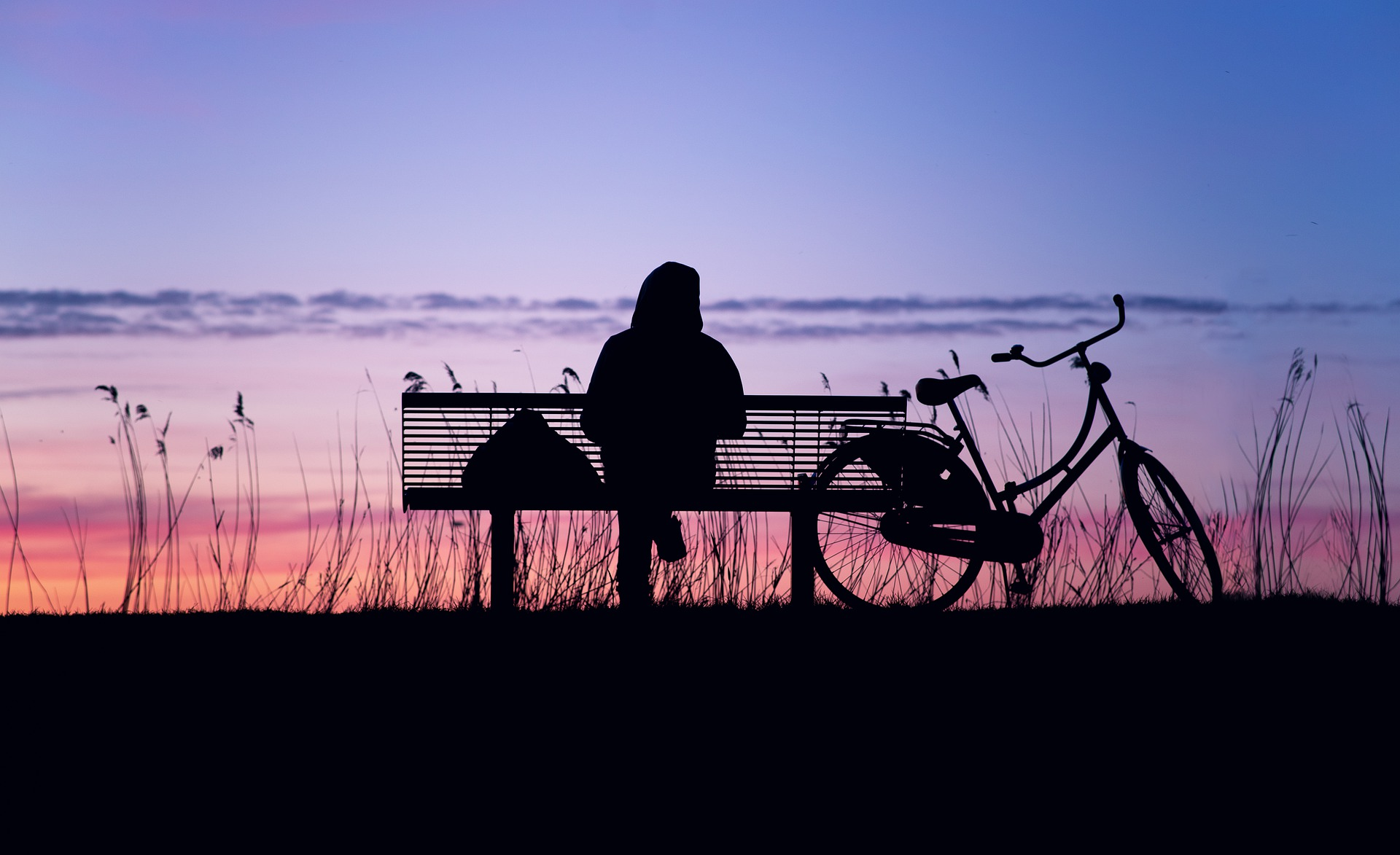 Ø  Do you feel like there's a void in your life that needs to be filled? If you're generally happy with the progress that you've made in life, your friendships are intact and fruitful and you are fulfilled, then a relationship could be the next thing for you.
Ø  Does being single scare you? Perhaps you've been bombarded with countless questions from friends and family about when you'll bring the right person home for thanksgiving or when you'll get a boyfriend or girlfriend. Or maybe you just got out of a relationship that you've been in since high school and you're afraid of what life is going to be like now that you're single again. Either way, evaluate your options carefully before plunging into a relationship out of fear.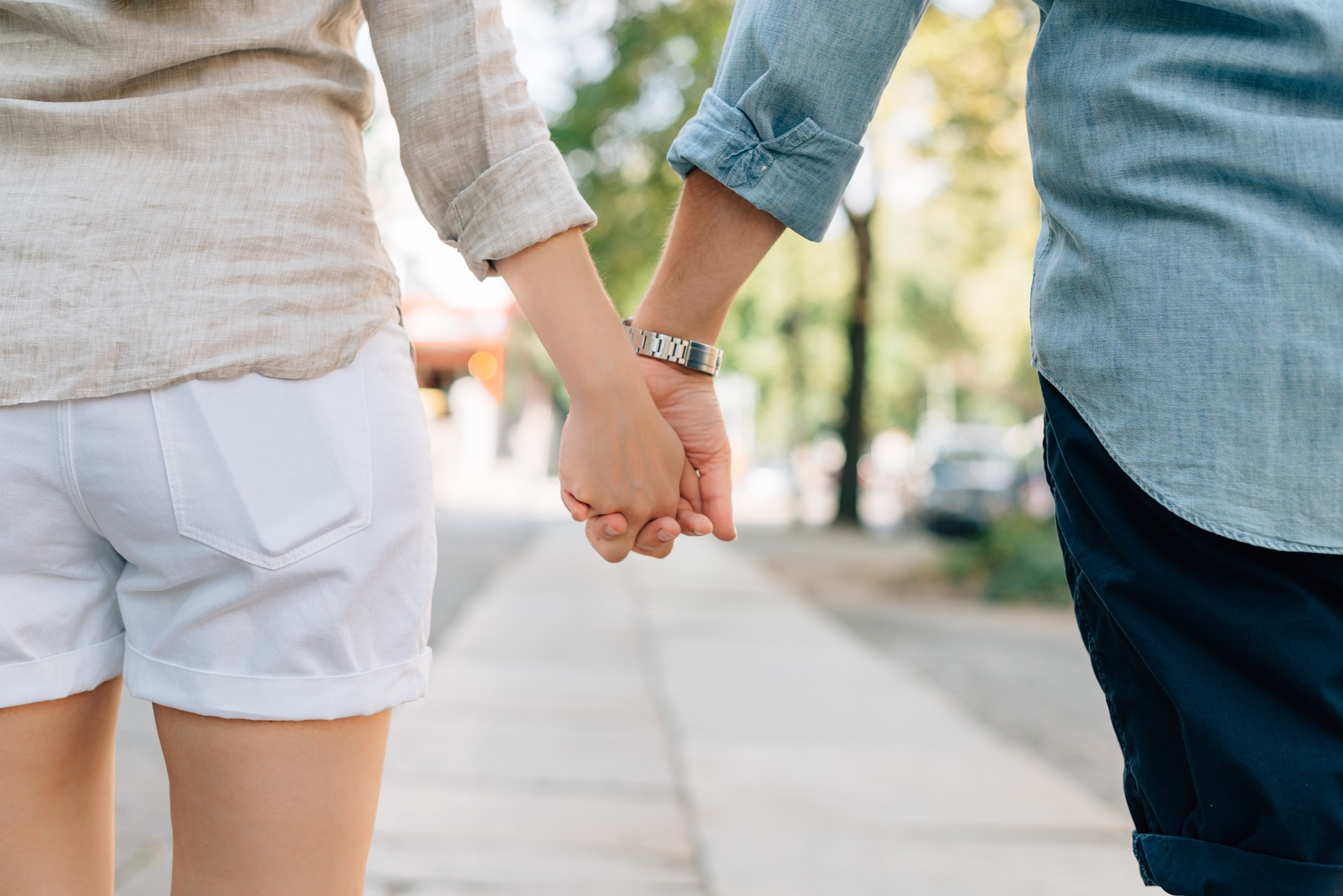 Ø  Are you interested in spending time with them? Being in a relationship means that you'll invest time into it. If you feel that this is not you, perhaps you're not ready to be in a relationship. If, on the other hand, you are even willing to sacrifice time you usually spend doing other things, then you're ready to take a plunge.<