Why Is Conversion Rate Optimization Important?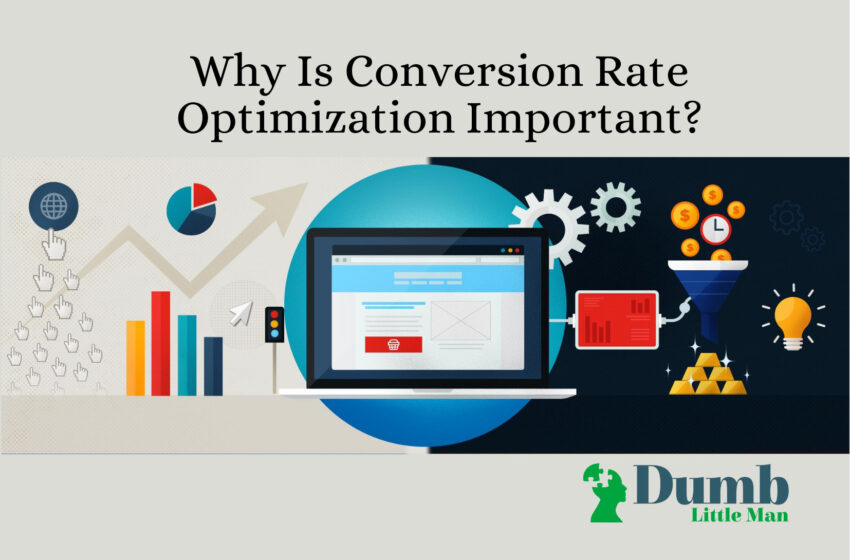 Conversion rate optimization is a major consideration for business websites. Expert SEO services could help improve the conversion rate and sales.
Having an optimized website alone is not enough to attract more people and improve sales, it also requires conversion rate optimization. Conversion rate optimization is an essential element in digital marketing and it helps you to convert qualified leads into sales. It is important to focus more on the conversion rate and analyze it on a regular basis. You can utilize professional SEO services to improve the conversion rate and improve sales.
What Is Conversion Rate Optimization and How Is It Significant?
Conversion refers to a meaningful action taken by a visitor that adds value to the organization. Conversion need not necessarily be making a sale, it could also be shifting from one stage of the inbound funnel to another –for example, a user signing up for a newsletter or subscription, etc. Conversion rate optimization is a systematic process that increases the percentage of website visitors. It is the process of understanding the motivations of the users and enhancing all the webpage elements accordingly. The webpage is validated with A/B testing to find out the areas for improvement for better conversion rates.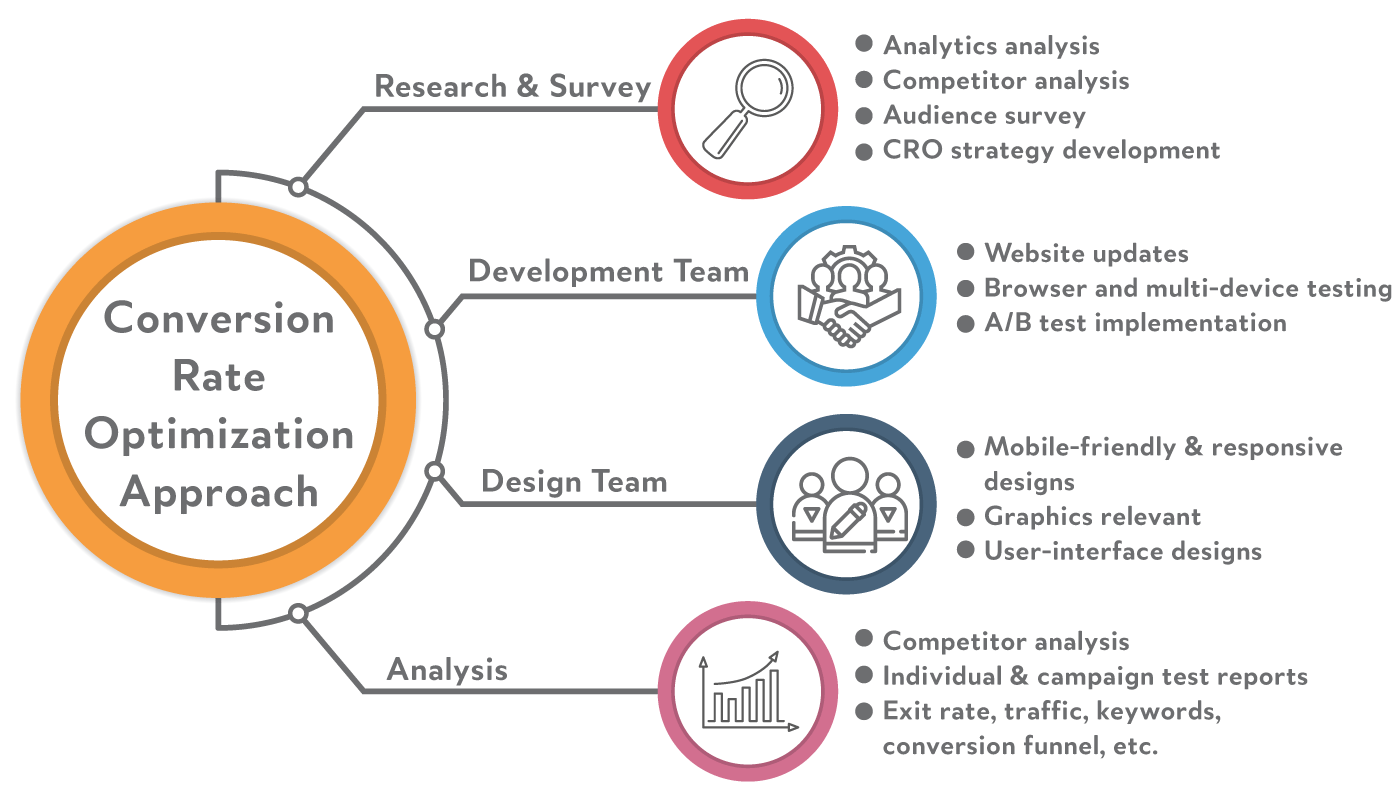 Why Conversion Rate Optimization Matters to Your Business
① Rising online competition
Online business is growing day by day and with online e-commerce websites like Amazon and Flipkart, small businesses and retailers are facing tight competition. So, it is important for businesses to focus on converting prospective buyers into customers by making the business website more navigational and provide what they are looking for. This will allow them to take meaningful action like purchasing a product or signing up for the website.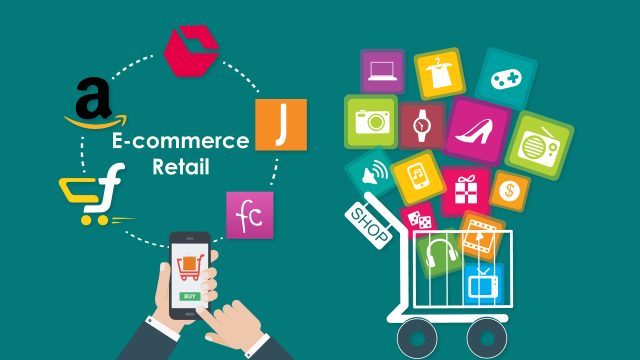 ② Enhances website efficiency
The website's efficiency can be improved with search engine optimization strategies but it takes time to show actual results. But conversion rate optimization provides quick results. Changing the conversion rate optimization technique will increase the purchase rate. However, these techniques need constant testing and improvement.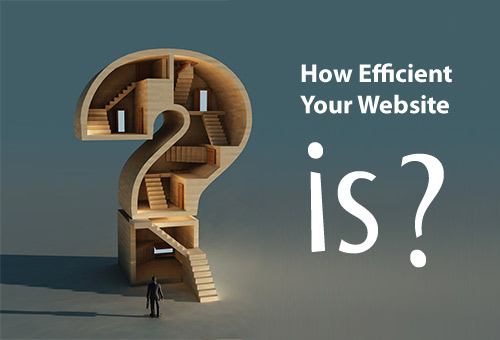 ③ Increase in PPC cost
Pay per click (PPC) is a digital marketing technique where the advertisers pay a fee every time one of their ads is clicked. Optimizing the conversion rate helps to increase the revenue per visitor, get more customers and grow the business and this can hike up the PPC cost.\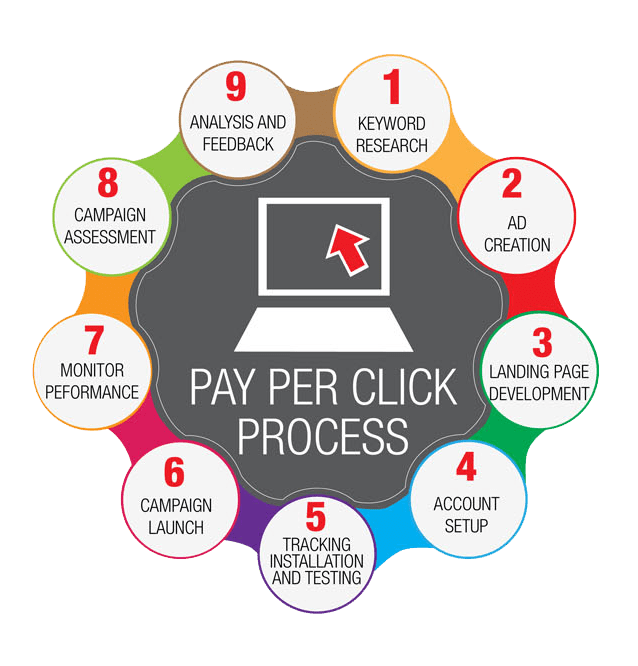 ④ Capture customer attention
Consumers have a short attention span and if average users are not able to decide on a product or find the desired product, they are likely to leave the website. Conversion rate optimization best practices could help reduce this mindset. Such practices will also help increase the chance of capturing shoppers' attention.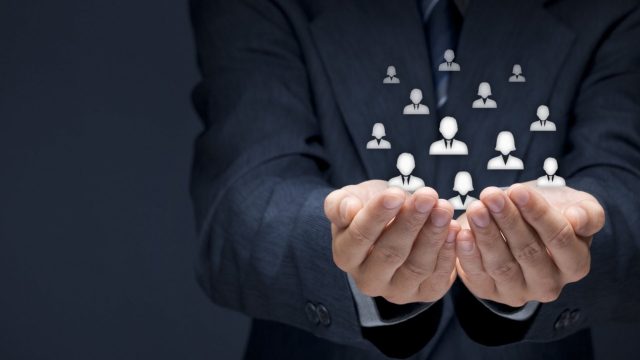 ⑤ Social media marketing
Social media is one of the best ways to get more customers and build a loyal customer base. But it can also lead to a shorter customer attention span. So, listing all your products on your social media pages is not enough, each post should be engaging and also offer a way of storytelling for products and services. For example, you can associate with a social media influencer to do a review of your product on Instagram or YouTube.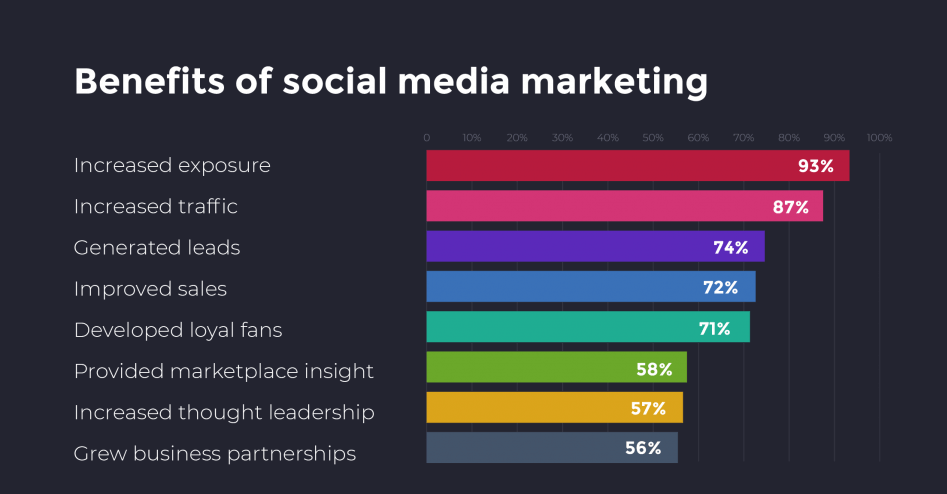 How Conversion Rate Is Analyzed
① Average time spent on the website
This metrics examines whether the users are actually reading and interacting with the content. Therefore, the content has to be relevant, well-written, and optimized so that you will get a high average time spent on a website.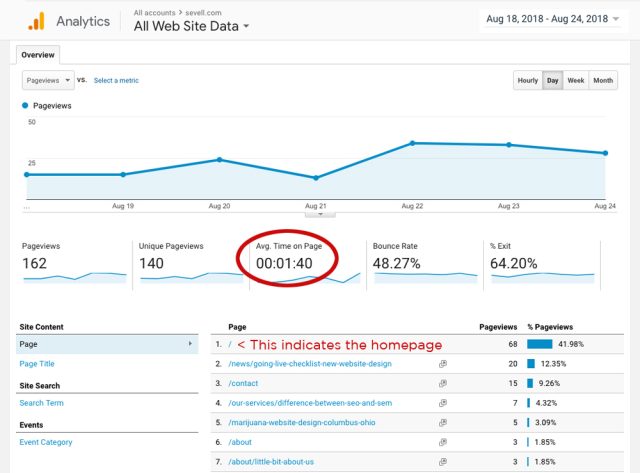 ② Average page views
This metrics allows determining how many pages a user views on an average before leaving the site. These metrics help understand the extent of users' engagement with the website; it also reveals whether users have a hard time finding the right solutions to their queries.

③ Sources of traffic
Traffic comes from different sources and your visitors may have different expectations or levels of engagement. So, knowing the source of your traffic is important and there are three main sources– direct traffic that comes directly to your website by typing, referrals that users clicked through to your website from somewhere else, and finally search visitors, who come through Google or Bing or any other search engine.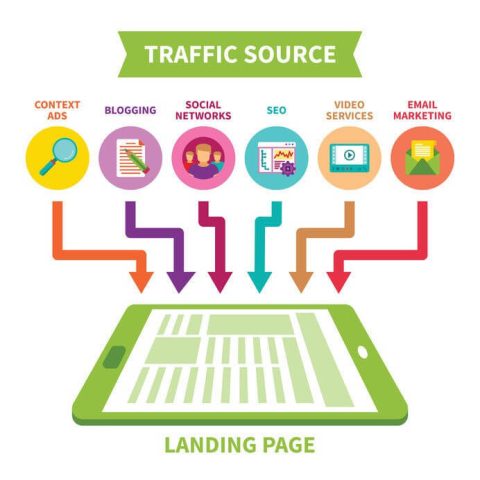 ④ Bounce rates
This refers to the percentage of users who leave the website after viewing a page. So, a high bounce rate shows that your website needs to be optimized and you may need to fix problems like slow site speed, ensure that your website is easy to navigate and optimize pages for improving conversions.

⑤ Click-through rate (CTR)
The Click-through rate gives you a better view of how your offers are received by the users who have no pre-existing bias towards the organization. A low CTR means you have to focus on why visitors are not responding. This calls for tested and informed modifications to your page title tag, which will help identify the right messaging for your audience segment and incorporate it into your landing pages.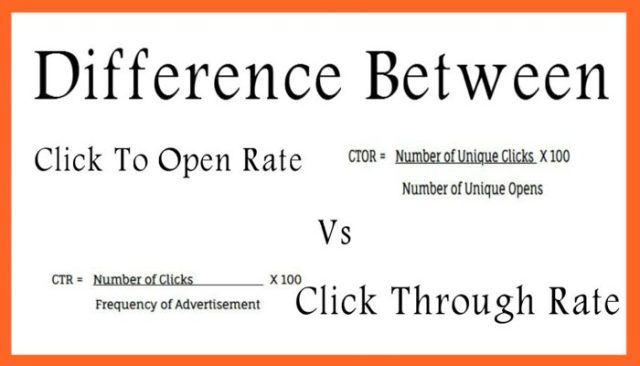 ⑥ Exit pages
It refers to the percentage of visitors who leave your website after visiting a specific page. This element examines which pages in a website cause your users to leave the website. The different page has different exit rate that you find using Google Analytics. If you find a specific page has a high exit rate, then that page needs to be taken care of.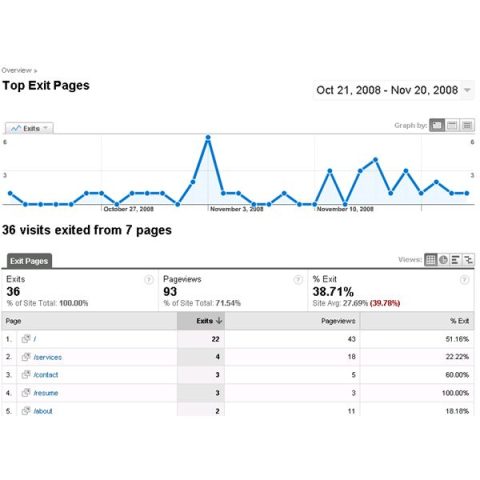 Best Practices to Optimize Website for Better Conversion Rate
Once you know all the elements that can analyze conversion rate, you can identify the areas of improvement. Start focusing on pages that have the highest traffic or the pages that provide higher conversion. This gives you the opportunity to make a quick impact on your visitors.
To optimize your website for conversion, there are some best practices, which are as follows:
① Increasing the site speed
Users want their webpage to load quickly. According to a study by Kiss metrics on the effect load time has on shopping behavior, 40 percent of the people will leave the website that takes more than 3 seconds to load. So, ensure that your website loads quickly.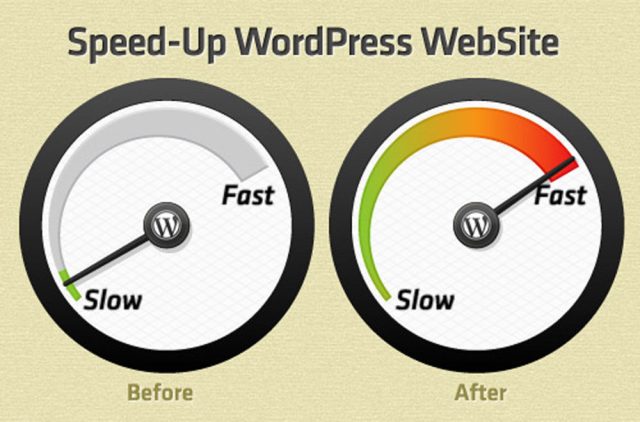 ② Development of customer persona
Understanding your target audience and knowing what they want is essential before you create any content for them. So, develop content that resonates with the needs of your potential customer. To make the process easy and professional, you can team up with services specialized in persona development.
③ Use heatmap analysis
Heatmap refers to the visual representation of the actions that users take up on web pages, which allows you to see where the user's mouse has traveled or clicked while viewing your page. It also allows depth tracking that helps you to find out at which part of the webpage the user stopped scrolling. These types of information allow you to modify the design of the website and improve its usability.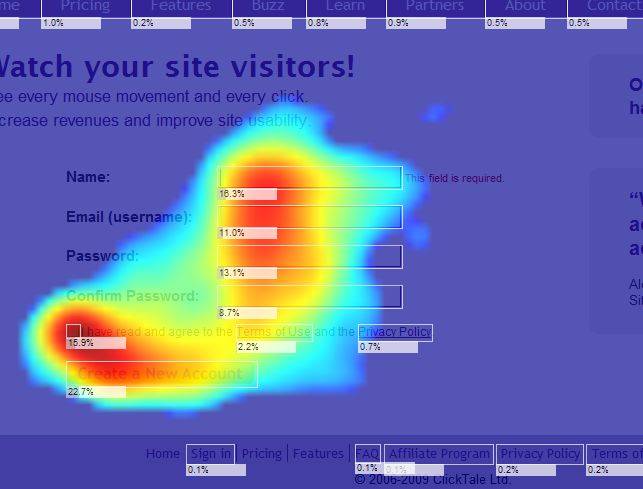 ④ Adjusting Calls to Action
Calls to Action encourage users to perform a certain desired action. Make sure that your CTAs are in clear language and in bright colors to seek the attention of your visitors.
⑤ Journey of your visitors
Analysis of customer journey helps to find out the pages that are vital during the conversion process. It also helps to focus efforts on the highest value pages on your website. Optimizing these pages helps to gain the highest return quickly.
⑥ Run A/B testing
Running A/B test ensures that the changes made on your website will have a positive impact on your conversion rate. A/B testing should be done at regular intervals to test your theories and make informed decisions about the design of the website. If the results are positive, repeat it several times to fully optimize the page.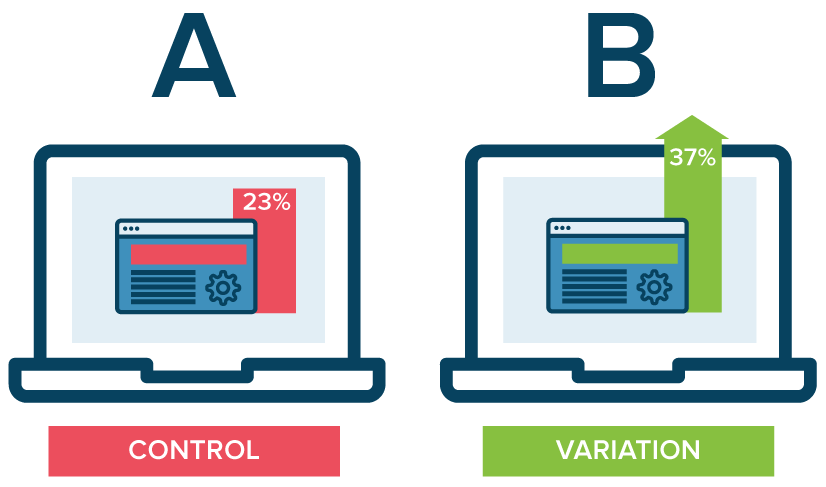 From the above-stated points, we can understand that conversion rate optimization helps acquire more customers in a short period of time. You can reach out to professional SEO services that will help identify the right strategy to improve conversion rate and improve your sales.
Like this Article? Subscribe to Our Feed!
Rajeev Rajagopal is the owner of Managed Outsource Solutions which runs its digital marketing division through MedResponsive since 2003. Spearheading the digital marketing division, he works with his team of talented and dynamic designers, programmers, writers, search engineers, and Social media experts to make businesses tick. Whenever possible he loves to write engaging content related to SEO and its evolution, sharing his ideas and insights with others.