6 Best Social Media Practices For Small Businesses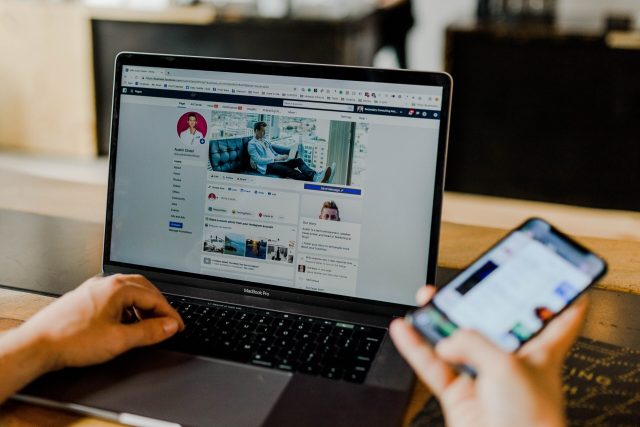 It takes time and works to own and manage a small business. Managing small business social media accounts is the same.
You can take your small business to the next level of social media marketing by using best practices to analyze your audience, set the correct goals, connect with people, develop content, and employ ad targeting. You'll be better prepared to launch a social media campaign and attract potential clients you haven't reached yet if you take it step by step.
The 6 Best Social Media Practices for Small Businesses
1. Define your social media target audience.
Knowing your target audience is critical for determining messages, tone, and marketing activities in any marketing campaign. However, by researching social media marketing, you may better understand your social audience on each site.
Each social media site includes an audience analysis feature that allows you to discover more about your audience's demographic features particular to that network. You can identify the proper technique for each platform by researching information about your audiences, such as age, gender, interests, income, and education.
2. Make social media strategies.
Once you know more about your social media audience, it's important to identify goals for your small business on social media.
Consider how your social media platforms can affect potential and current customers' purchasing decisions. Will you use social media to spread the word about your small business or strengthen your current customers' loyalty?
If you have the time, staff, and effort to meet all of your social media marketing goals, you can do so. We propose that you start with the most critical goals and complete them thoroughly.
The following are the three key goals of social media marketers:
Increasing brand awareness
Increasing users engagement
Increasing the number of clicks on the site
Whatever your goals, you must maintain constant contact with your audience.
3. Actively interact with your audience.
There's a reason why it's called social media. Too frequently, we see businesses set up accounts, prepare content, and then say, "Okay, our work is done! We have a presence on social media." Building relationships and trust with your social audience requires regular communication with them on social media.
Because your audience on social media includes both existing and potential customers, you want them to have a favorable impression of your company.
A social platform's existence does not imply that your small business must use it. It would be better for a small business to have only a Facebook account and be very active on it, answering questions and responding to comments regularly, rather than having Facebook, Twitter, Linked In, and Pinterest accounts and rarely using any of them or creating valuable content regularly.
Because you already have a lot on your plate as a small business owner or employee, it's critical to limit yourself to social accounts that you can handle.
Examine your target audience and goals once more to determine which platforms are suitable for your small business.
If you're looking for a way to catch parents' attention for your monthly events, Facebook could be the answer. You can post and communicate with users on Instagram if you want to appeal to millennials with eye-catching visual resources. LinkedIn may be the appropriate networking site for you to connect with other businesses and discuss industry news.
Maintain up-to-date information on the company. Updating your pages may appear to be a simple effort, yet it is frequently overlooked! When was the last time you checked your social media accounts for updates, hours of operation, addresses, phone numbers, and other details?
It's critical to ensure that all of your platforms' information is consistent. This applies to your cover and profile photos as well to raise brand exposure across many platforms.
Transfer your small business's updates to your social media sites as soon as possible. Make updating your social media profiles a part of any changes you make to your tagline or operating hours. Nothing says "we're remote and unresponsive" like outdated social media information.
Keep track of your accounts' engagement and activity. Consistent activity on your accounts shows your audience that you are approachable, attentive, and interested in what they have to say, in addition to storing growth and promotion data. Participation does not necessitate a significant amount of time or effort. A simple like and a quick response can go a long way!
The following are some of the social media that should be checked twice or three times a day:
Facebook (comments, messages, mentions, tags, reviews, and recommendations)
Twitter (replies, retweets, mentions, messages)
Instagram (comments, mentions, tags, DM)
LinkedIn (comments, mentions)
Pinterest (comments, messages)
Google (reviews, questions)
4. Reply to users through private messages.
Those who run small businesses should always pay attention to messages.
Customers are increasingly using the private messaging option on each platform to engage and communicate directly with small businesses.
We advise you to respond to every message you get. On the other hand, when drafting texts, we advise being proactive. Start a private message or ask the user to start one when someone responds, and you need to transfer the topic to a private platform or acquire more information.
Facebook now displays average response times for pages that respond promptly to posts, which is a great way to show how responsive you are.
5. Create material that encourages people to react positively.
People unsubscribe from companies on social media for two primary reasons.
Companies post far too much irrelevant news pieces or information. The most common cause for a user unsubscribing from a company's social media is that they share too many promotional messages followed by useless information.
Share and produce material that fosters meaningful relationships to avoid both typical pain points. Try asking your audience on a topic that is interesting for them, or ask them to vote for your favorite product.
You will interact with your audience through this type of content to establish relationships, learn more about them, and boost coverage. Because of significant interactions and their impact on algorithm placement, this is especially true on Facebook.
Consistency is key. In social algorithms, consistency is also a key. To build on your content progress and engage with your audience, be consistent with your content.
Quality is more important than quantity. The most important thing is to be consistent, but every post you make on social media for your small business should be of good quality and have a purpose. Avoid publishing solely for the sake of publication. Create material to engage your audience.
6. Ad targeting for attracting new customers.
To reach their target audience, small businesses can use the unique features of several social advertising platforms. Each social media network allows users to target people based on their location, age, and gender. Furthermore, each platform provides advanced targeting options, including interests, demographics, keywords, and other factors, to help you choose the audience you want to reach.
Engagements, getting Instagram followers or traffic campaigns, which improve interaction with your audience or bring consumers to your website to learn more about your business, are a wonderful place to start for small businesses with social media marketing.
Management of social media campaigns for small businesses. By adopting fundamental best practices, small businesses can benefit from social media by growing exposure, engaging audiences, and attracting new individuals through advertising. Knowing how to manage social media for your small business can be a huge obstacle for your internal team.
Like this Article? Subscribe to Our Feed!

Helen Wilson is a professional content writer at Do my paper for me service. Her main spheres of specialization are Marketing and Business. She also studies topics about psychology and health.