Wedding Tips for Introverts Planning Their Wedding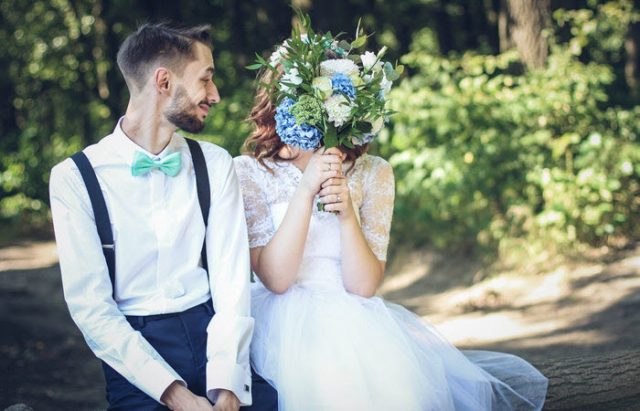 Your wedding day and the preparations before it are obviously going to be extremely taxing and troublesome. Not only do you have to channel your thoughts and try to get them on paper, but you also have to be responsible for handling several tasks at once. With many guests coming over to your marriage, it can be relatively easy to mess up and get the whole thing wrong.
While looking over all affairs before the marriage is quite taxing in itself, the problems can further exacerbate if you're an introvert and don't like socializing much. You now have to meet, greet, talk to, and be courteous with strangers that you aren't comfortable with.
Knowing the problems that most introverts go through while planning for their marriage, we have made a list of wedding ideas for introverts you can use when making plans. From the jewelry store to the wedding vows, this list will help you plan accordingly.
It is imperative that you realize the importance of planning a wedding that is in congruence with what you want. Do not succumb to ideas that others have and end up messing up your own thoughts of an ideal marriage.
Consider a Casual Celebration
Rather than having a grand and exuberant event, you can celebrate your marriage in a casual manner. Things that you would have to change for hosting a casual marriage are:
Reduce the number of guests coming to the event
Go for a brunch wedding with toned down menu items
Add a low-key feel to the event, so that all of your guests and you, yourself, are at ease.
Keep Bridal Parties Small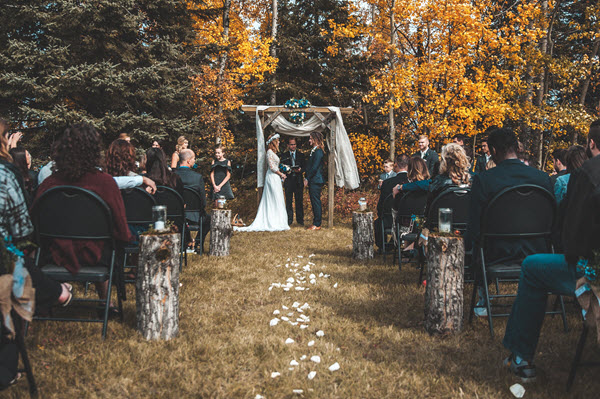 The last thing an introvert bride should be made to handle is preparing a bunch of other women alongside her for her special day. Big bridal parties can often be a hassle to manage.
Looking after all the girls, fixing their hair appointments, trying to find the same dress for everyone, heading to the jewelry store for jewelry with everyone, and keeping everyone in check are just some of the responsibilities that fall on the shoulders of a bride with a huge bridal entourage with her.
Now, rather than burdening yourself with this pressure, you can go for the safer and more reliable option of a smaller bridal group. Nobody wants the extra chaos, so just surround yourself with the people who truly matter to you.
See Each Other Before the Vows
Introverts don't really resonate with the idea of seeing their bride or groom only when they walk down the romantic aisle. While this notion is fairly popular and it is considered extremely romantic, there isn't much harm in suggesting that you would want to meet your spouse-to-be beforehand.
You can plan a private first look event before the actual ceremony begins. That way, you'll be more comfortable and in your groove. Meeting your spouse-to-be before the event might also help loosen the nerves a bit since both of you will understand each other.
Try Sitting
We cannot help but focus on how important it is for introverts to avoid being the center of attention at all times. They don't like seeing everyone focused on them or being prominent, which is why the thought of a wedding scares them.
The most intimidating part of the wedding, for any introvert, has to be the process of taking their vows. The process is further exacerbated by the fact that they have to stand in front of everyone and be the literal center of all attention while their legs tremble.
You can avoid all those things if you decide to have your vows while seated with your husband or wife-to-be. The couple should discuss this proposition beforehand so that they are on the same page on the day of the wedding.
Plan Activities Other Than Dancing
Hitting the dance floor is perhaps the most dreaded part for the introverted bride or groom and for the introverted audience as well. While there isn't any issue with moving to the beats of your favorite song, you would be better off seated at the table and ignoring everyone around.
So, if you're an introvert, the best you can do is to plan for the other introverts present at the wedding. Have multiple table games set up for anyone who isn't looking to dance in the limelight. Make sure that everyone is comfortable in their skin and that you, too, are enjoying the evening.
Set up a Quiet Area
The dance floor with all the hubbub and commotion isn't the perfect spot for you to be at. You'd soon get tired of the random requests for a dance and everyone being fixated at you, so the only good thing to do is have a separate quiet area set up away from the dancing floor.
This quiet area can be set for small conversations between people who'd rather not dance. If all goes well, this area would be more likely where you'd spend most of your time at. You'd even get to meet and greet more of your guests here than on the dance floor where noise can be a distraction.
Have a Special Spot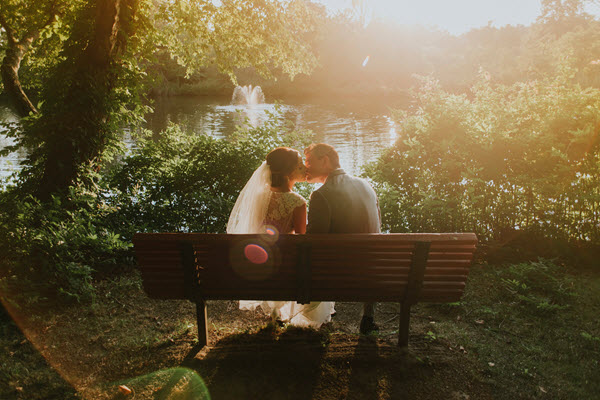 An introvert bride or groom would be dying to meet their special person, their now partner for life, in solitude just after they have taken the vows. Expecting this, you can have a pertinent special spot for the two of you, near the main sitting area. It can be a room or a secluded area outside of it, but regardless it has to be a place where you can just go and cozy up with your loved one.
This meeting will give you a secluded spot to go to, rather than awkwardly looking for a place to chill with your significant other at your wedding, which is literally impossible.
Having heard from couples, we can tell how hard it is to sneak in a minute of secluded time with your special one in a crowded wedding setting. So, plan for yourself accordingly and enjoy your wedding the way you would want to.
See Also: 5 Tips for Creating A Wedding Budget
Like this Article? Subscribe to Our Feed!
I would describe myself as someone who is honest, caring, intelligent, hardworking, and ambitious. I work as GSDiamonds blog editor. I have a great sense of humour. I am an easy going person & don't get easily disturbed by down's in my life. I am fun loving, down to earth and very much Optimist. I love travelling, sight seeing, listening to rock music, reading all the latest fiction novels.