uTalk Review: A Deep Analysis [2023]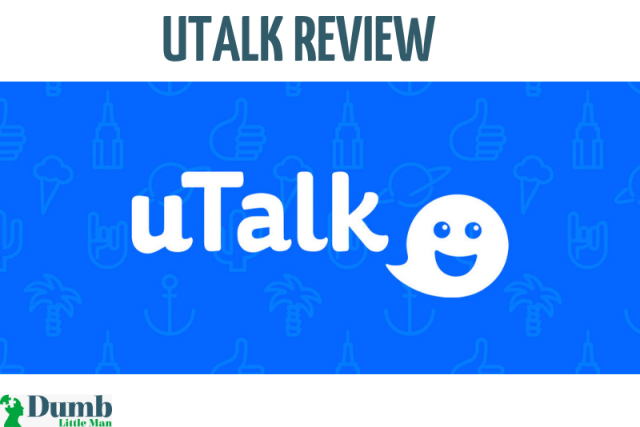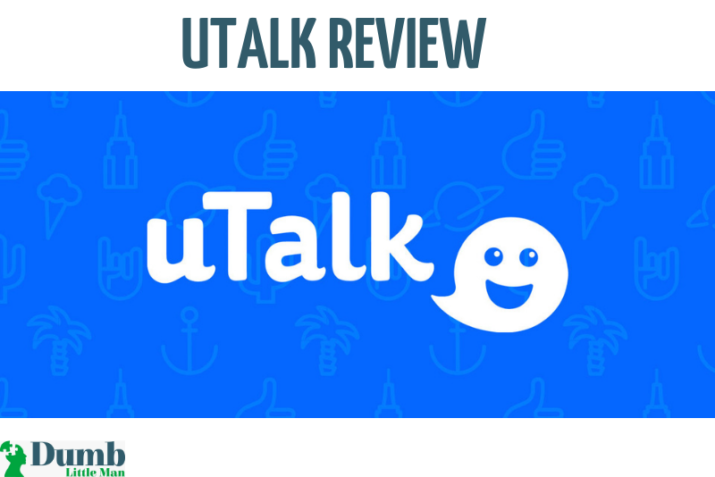 uTalk is a language learning app. This app has more than 140 languages. uTalk is a supplementary tool to aid other learning methods. The language-learning method of choice is made up of two familiar strategies: dual-coding and spaced repetition. uTalk first and foremost has the benefit of aiding your memory retention of a handful of words.
Then, you'll go through progressively harder workouts, which will lead to those terms being firmly implanted in your long-term memory.

Image from utalk.com
Programs such as this are vulnerable to the danger of having too much quantity over quality. Still, uTalk is not among them.
uTalk does not try to be something it is not, and it delivers everything to learn a language promised by its packaging. This makes it an essential extra tool for everyone who wants to be creative.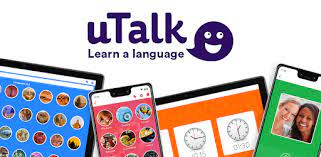 Image from play.google.com
For this uTalk review, we'll discuss uTalk's UI and content to provide you with a better sense of how the application functions.
Let's just get into uTalk review now.
uTalk Review
For language learning, uTalk is a bit like Memrise, and it is a better method than Memrise to learn by using flashcards. And plenty of male and female natural speakers audio recordings are given.
uTalk accomplishes very little, but it's straightforward, so it won't be helpful in learning more and won't make you speaking like native speakers.
The concept of uTalk is to teach users new languages by first getting them comfortable with the pronunciation and simple phrases of the language, without focusing on other details like grammar explanations.
Image from utalk.com
uTalk app isn't meant to be a solo fluency tool to learn new languages, but instead offers an excellent method for developing grammar, vocabulary, and increasing understanding.
With thousands of language combinations, the uTalk app provides a comprehensive supply of words and sentences.
CLICK HERE TO READ MORE ABOUT UTALK
Pros
Native speakers, both male, and female contribute to audio resources.
Lessons are enjoyable and interactive.
uTalk has a simple, straightforward interface that does not require the use of an internet connection
Achievements provide real prizes that may be used to unlock additional material.
Cons
If you choose not to subscribe to a monthly subscription service, microtransactions are a turn-off.
Some phrases are difficult to illustrate using illustrations, which makes retention more difficult.
It is insufficient to bring you up to fluency on its own.
CLICK HERE TO READ MORE ABOUT UTALK
uTalk-review of the structure
Each language on uTalk has more than 60 subjects to choose from. There are six different methods to interact with the material within each topic. A Phrase Practice feature is included, followed by five contests of increasing degrees of difficultly.
Following your selection of the language you wish to study, you will be presented with a list of over 60 themes to choose from.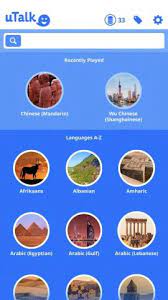 Image from alllanguageresources.com
Generally speaking, the themes appear to progress from the most fundamental and useful to the more specialized, beginning with simple words and phrases and then concluding with other topics. You also have the flexibility to pick and choose things to learn in the sequence that best suits your needs.
This only serves to demonstrate the breadth of the topics discussed. Another section is titled "Civilians," and it contains even more terrifying wartime jargon.
Peace-keeping workers have a specific vocabulary that has been included in the app, and uTalk has made it accessible to everyone who is using the program.
uTalk- review of User Interface
uTalk, in contrast to other language programs, cannot be accessed from your desktop computer through a web browser.
The fact that it is a desktop application that you can download and use means that you do not need to be done online in order to start with your lessons.
As is the case with most programs nowadays, the app also includes a smartphone version for those who want to learn while on the go.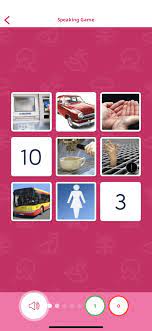 Image from flexiclasses.com
In terms of appearance, there is no discernible change between the mobile and desktop versions. If anything, the computer version is designed to function in a manner that is quite similar to that of a mobile application.
CLICK HERE TO READ MORE ABOUT UTALK
uTalk-review of Exercises
All 6 of the tasks are based on the same fundamental concept. It is necessary for you to associate the term with a picture that has been provided. During the phrase practice, you'll hear the words narrated by both a male and a female native speaker, depending on your gender. Phrase practice is a great feature to learn the pronunciation of one language.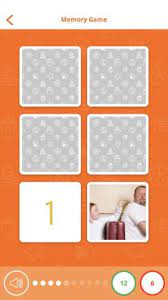 Image from flexiclasses.com
There will be no computer-generated reproductions here! You will be presented with all of the vocabulary words you will learn in that topic, as well as the opportunity to record yourself.
uTAlk Games
Easy game
After you've looked at the conditions in-depth, you will begin with a Simple Game.
First, you'll be shown images and sounds in order to learn about the phrase and word-to-word pronunciation.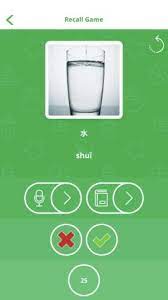 Image from flexiclasses.com
After that, the photos are flipped over, then mixed up before being flipped back over in a different order. Then, the audio plays, and you are shown the text. You must then find the image that goes with the text and audio. You may play the audio multiple times.
This is fantastic training! In addition to sounding out new words, you can also image them, helping you to understand a number of different senses in a single step.
Hard game
Each category has two levels of games, and this is the third game. Hard game is a much harder version of the Easy Game. Again, the objective is to have the sentence reflect the image.
In order to determine whether an image is on the "safe" side, the user is left to guess because the description is not listed, and the range of photos is more extensive. There is no way to preview each image before pasting it, as you can in the Easy Game.
At the beginning of the game, there are six options to choose from, and then each round gets progressively more difficult until the end, where there are ten choices.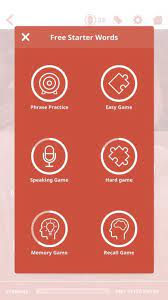 Image from flexiclasses.com
You'll be put to the test on a bunch of terms related to the issue. It's like the previous games, where you'll only be assessed on randomly picked topics. To test your knowledge of the whole collection of phrases, you'll have to play several times, as you'll have to play through the game multiple times to do so.
Speaking game
The speaking game is distinct because it does not simply need you to repeat the phrases back to the other players. Your recordings are used mostly in the next game when you have finished repeating the words on your own.
If you do not correctly pronounce the words, you will have no chance of selecting the correct answer. It tests not just your ability to memorize them, but also your ability to pronounce them correctly.
Speaking game is a bit helpful in learning any basic word and improve listening.
CLICK HERE TO READ MORE ABOUT UTALK
Memory game
Memory Game helps in reducing the amount of time you have available. If you play the Hard Game, you will have plenty of time to process and think before making your final decision.
With Memory Game, images are flashed in front of your eyes for a couple of seconds before being instantly covered up again and again. Then an audio clip is played, and you must choose which image corresponds to the audio clip you are hearing.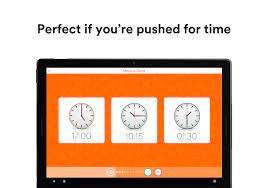 Image from 99images.com
Memory game is where the action begins with uTalk! You only get to glimpse these visuals for around 3 seconds before they can be obscured by a black screen.
There is no getting around the fact that when you press solely on a single card, only that particular card turns back over. This is great to practice learning any phrase and keep it in your memory.
You can report to uTalk customer support in case of any glitches while learning through the uTalk app.
Recall game
The end game of each content piece as well as a final examination for every single sentence.
In the Recall Game, you're offered an English phrase that you need to recall by looking at the related image.
The assignment is to say the phrase in the language you're studying, then record yourself doing it. Compare your own recording with that of the experts. You get to pick if you will or won't move on after finishing a sentence.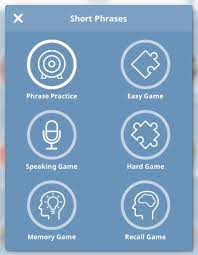 Image from utalk.com
This is when language testing becomes real. Successfully completing it means you can make most of the phrases from the concept in English.
In this recall game, every expression is tried on all the features. It is more rigorous compared to the previous games because if you don't get the sentence right the first time, it will keep reappearing until you get it right. In comparison to the previous games, where you played each of them several times, you will play each of them a few times.
Using yourself to judge how well you performed a test feels odd, but you can be accurate enough by comparing your performance to a native speaker's. With this, they avoid relying on results that are more likely to be wrong.
uTalk-review of its phrase-book
It's good for collecting your favorite phrases in one spot. From this screen, you can start to practice any phrase.
uTalk has ambitions to make this a reality. Only by playing a game on the same topic as the phrase you want to use can you utilize the term in a game.
In addition to being a list of words that you could memorize, it is a good tool. It is not effective at all when it comes to saving and practicing tough sentences from diverse topics of a new language.
Ucoins
uCoins are all the currency that is used in the uTalk application.
You acquire uCoins by performing games properly and by achieving various levels of success in other activities. They could also be used to obtain themes in a different language, or even an entire language, depending on the situation.
CLICK HERE TO READ MORE ABOUT UTALK
Pricing and access to a premium subscription
The subscription strategy used by uTalk is quite innovative! uTalk provides you with the chance to earn greater time and more knowledge by letting you speak with any other native speaker.
Alternatively, if you prefer to keep things simple, you could pay to play. uCoins, for example, provide the opportunity to pay for a portion of your purchase at a time, rather than paying for the entire thing at once (as you earn uCoins while you play uTalk's games).
If paying the cost for 60+ different topics covering more than 140 languages is more than enough for you, only purchase for the topics that really are genuinely useful to you.
Alternatively, for the extremely reasonable fee of $10/30 days, you could have complete control over everything of any language! Everything: all dialects, all themes, priority support, and so forth.
Who is it for
To summarize, uTalk is a fantastic resource for language learners who are looking for tools to assist smaller languages that are not otherwise available.
Additionally, uTalk is extremely beneficial for not only gaining quick and simple access to a plethora of really useful vocabulary of multiple languages but also for properly learning it through a number of different means, both visually and orally.
Language combinations
On its platform, uTalk supports a whopping more than 140 languages. including Spanish, Tok Pisin, Shanghainese (Wu Chinese), Chinese, Latin American languages, basic Mandarin Chinese, advanced Mandarin, and many more. uTalk's Chinese and Spanish lessons are some of the best
Another advantage they provide is that certain languages are not solely taught in English as is the case with many other institutions.
They claim to have courses for native speakers in more than 100 languages, resulting in more than 20,000 different language combinations.
The fact that any other language teaching tool on the market is capable of doing this is nearly unheard of.
uTalk is not a language-learning program in the classic sense; rather, it is a communication tool. Yes, after you have a few topics under your belt, you will most certainly be able to get anywhere on your own.
However, with uTalk alone, you will only ever be able to communicate in words and phrases. Because several of these languages are endangered, you will have a difficult time finding any materials to help you achieve conversational fluency in them.
CLICK HERE TO READ MORE ABOUT UTALK
Best language learning app for words and phrases
The aim of this portion is to assist students in learning, not to serve as a competitive or entertaining experience. This section contains the new vocabulary, word-to-word pronunciation, grammar, images, listening resources, and all other relevant resources for students to absorb.
Now you need to become used to all of this terminology. Take some time out to build your confidence with uTalk's games, but don't forget to spend some time on this, too!
In the rest of these questions, you will be identifying vocab words based on pictures or audio. That will be the last time you will see English translations.
Make sure to use the turtle icon whenever you need to slow down the audio or record yourself replicating the sounds while you listen.
Speaking is not only utilized to educate players here but also seems to be a fundamental aspect of several of the other games.
Best Alternatives
Baselang is perfectly ok. On top of offering an array of Spanish classes with no limits, the organization has an outstanding reputation for upholding its promises. Students using this program will have access to well-crafted teaching materials which aid them in improving their communication abilities in Spanish. The educators in this program are mostly very competent and helpful. My prior interactions with customer care at Baselang have been positive, as they were able to promptly assist me with my issue(s). The company has a strong reputation and is generally operated well.
Image from baselang.com
The Baselang curriculum is among the most complete. It contains material for all skill levels, ranging from new learners to advanced speakers. The curriculum offers more than just grammar instruction; it features a wide array of options that will quickly help you improve your vocabulary. The lessons are quite adaptable, then you may always hone in on the areas you wish to focus on. It is also OK to utilize your own materials if you would rather stray from the curriculum and take your personal materials instead.
CLICK HERE TO READ MORE ABOUT BASELANG
There are plenty of fun elements in the fascinating Mondly language learning software. Mondly's languages have exceptional features. It offers many languages.
First and foremost, the software is quite user-friendly, so you'll have no trouble navigating your way about the site, as it's simple to understand. It is free but subscribing to the highest tier subscription plan costs a lot.
Image from Mondly.com
Taking some time out of your schedule to rest and learn a few new phrases will allow you to quickly get back into your normal activities and maintain your momentum.
Even if you're fresh to a language, Mondly provides lots of assistance in language learning. It helps you with practice to become a good speaker.
CLICK HERE TO READ MORE ABOUT MONDLY
Babbel is a sophisticated system that comes with its own course content and exercise materials. It comes with a plethora of features, tools, audio lessons, and a dedicated website. It offers many languages.
The system is constructed and modified by linguists and specialists rather than by members of the general public, as opposed to crowd-sourcing.
Image from babbel.com
It is quite effective in improving listening comprehension. Premium membership is available if you want to make use of additional features.
A cool feature of Babbel is the ability to skip stages. You can adjust the difficulty of the level as you choose because it's on you to set the right level for the players you will perform with.
Language learning is always better when it's engaging, and the included crossword puzzles definitely help the learner to stay involved. You don't have to go through every step to find the one you're good at.
The overall effect is that it will let a bit more sophisticated language learners break out of the rigid linguistic system that has previously constrained them.
CLICK HERE TO READ MORE ABOUT BABBEL
This course is excellent for beginners who want to learn how to communicate in Spanish out of their own. You do not need to have any prior knowledge of the Spanish language in order to begin this course. There are no many other languages to learn here.
The Uncovered series, which is not free and available at a premium cost, provides students with an exceptional opportunity to discover a wide range of topics on their own.
This course will provide a new Spanish speaker with all of the information he needs to get started and practice. As long as you've got up the effort, you will gain a great lot from your time here. This app won't guarantee that you could speak like a native speaker.
CLICK HERE TO READ MORE ABOUT I WILL TEACH YOU A LANGUAGE
On Preplye, you have the option of selecting your own instructor to learn a language. It offers many languages to learn.
The educators here on the app have done an excellent job of preparing for their classes. When it comes to students, teachers are extremely patient, attentive, and they exhibit extremes support for any language learner. I'm willing to answer any questions and clear up any misunderstandings.
Image from prnewswire.com
Someone who is learning Spanish will indeed be able to grasp what he is expressing because of the fluency with which he communicates. Classes are fantastic since they are quite laid back.
CLICK HERE TO READ MORE ABOUT PREPLY
Conclusion
As already mentioned in the above uTalk review, the range of languages offered by uTalk is really bewildering. Additionally, they're ready to accept ideas and suggestions from customers. Although the app's functionality was excellent, occasionally the picture selections are really strange. It's just impossible to encapsulate a lot of ideas in a single picture. And there are many who think the uCoin tokens feel gimmicky and seem like a cash grab.
It never tried to be something that it wasn't. This program only says it will give you useful tools, but never actually guarantees that you will become fluent in the language and start speaking like a native speaker. One major advantage is that the enjoyable and engaging classes, with many subjects to cover, have broad appeal. This will be an excellent fallback to have in case of an emergency!
If you are serious about learning a language and want to speak fluently like native speakers, you better use other online resources like Baselang, Mondly, Babbel, and Preply. These resources are excellent for advanced language learners to learn words and phrases. They offer many languages. These apps can also be used for learning languages that are not offered by uTalk. This uTalk review is helpful for those who just want to speak basic real-life used phrases and sentences.
Hope this uTalk review was helpful and ends your search for reviews on uTalk.
CLICK HERE TO GET UTALK AT A DISCOUNTED PRICE
CLICK HERE TO GET BASELANG AT A DISCOUNTED PRICE
CLICK HERE TO GET MONDLY AT A DISCOUNTED PRICE
CLICK HERE TO GET BABBEL AT A DISCOUNTED PRICE