How To Get The Best Deal From Your Local Used Cars Dealership
Do you need tips on how to buy used cars? Do you want to buy used cars from Pueblo Co or some other state or area?
If you think buying used cars is easy- think again. Even the most experienced car shopper can feel intimidated about making a deal once in a while. Apart from hidden mechanical problems, there's title-washing and price-gouging that can take the deal off of the favor of the consumer.
Should you buy online or local?
The only time you should consider buying online is if there is NO reputable used car dealership near you. This is after you've asked your relatives, friends, and colleagues at work for their recommendations.
You can also turn to Google for help. I live in Colorado so when I was doing my research, I googled for "used cars pueblo co". Just change the area to the place where you live and you're sure to get hits. You can try these search terms:
used cars + your area/state
used cars for sale in + your area/state
If you come across a local dealership with good online or friend reviews, choose buying from your local dealership. Just like buying any personal item — like clothes or shoes — it's difficult to make purchases without seeing your choices in person and taking them for a test drive. And with a sizable amount of money at stake, it's important not to suffer later on from buyer's regret.
Tips and tricks for buying a used car
Be one step ahead
When negotiating, dealers often take the reign. You'll immediately be asked what kind of car you are looking for, how much your budget is, and when you are likely to seal the deal. Answering these questions right away won't put things in your favor.
Instead of divulging all this information, keep things to yourself and look around first. Know as much information as you can about the cars available like weak points, price, and typical cost of repair. The more research and groundwork you do, the less likely you'll buy on impulse.
Request for the car's service records
Once you've narrowed down your choices, it's time to ask for service records. The availability of a car's service records is an indication of how well the vehicle is maintained. These records can give you an idea of its past problems and repairs done. They can also let you see the history of the car.
This is an essential step since not all dealers are transparent enough to let buyers see the faults in their vehicles. Keep in mind, however, that missing service records don't readily mean problems.
Check for the car's safety tests and VIN
Apart from repairs and mechanical issues, it's also a good idea to check for the car's records regarding state safety and emission tests. These tests are mandated by the state law so make sure to double check.
Checking the car's Vehicle Identification Number (VIN), on the other hand, can give you reports regarding title problems, accidents as well as ownership. Such details can help you make your final decision. You can find a car's VIN stamped on its plate.
Do your research before going to the dealership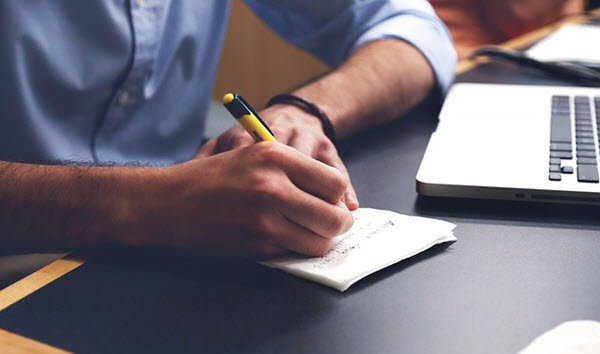 The first step in negotiating for a used car is to know how much others are willing to pay for it. There are tools or forums you can find online that can give you an idea of how much a car is worth in different conditions. Once you have an idea, you can start setting your floor and ceiling rates.
Your floor rate should be 5 to 10% lower than the average selling value of the car. The ceiling rate, on the other hand, is the highest price you are willing to pay to get the car.
See Also: 15 Questions to Ask When Buying a Used Car
Bring a professional like a mechanic you trust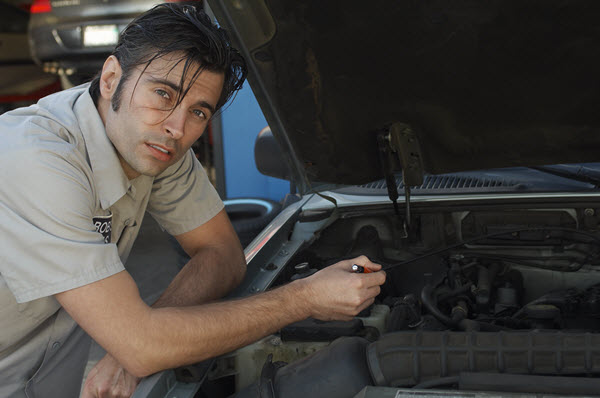 Before setting your heart on any particular car, make sure to bring a trusted mechanic with you, or a friend who is crazy knowledgable about cars. In this situation, it pays to have an expert opinion. You won't only be inspecting your potential purchase, you'll also find out if your dealers are trustworty and reliable.
See Also: How to Find a Good Mechanic in the Age of Social Media
Be alert when the sales dude starts talking monthly payments
There are a handful of things dealers can do to make sure you let go of the limits you've set. They can ask you how much you are willing to pay per month as well as your maximum spending limit. These things are actually in their favor, since these information can help them conceal the bottom line price of the car. Answering these questions can make you end up paying more.
Be firm with your budget
Present the dealer with your floor rate. Explain politely that you know the actual cost of the car since you did your research and met with several dealers already. Say that you won't be signing any papers until your figures are met.
To get the best deal, you have to wear them down and be firm with your budget. At times, one of the best ways to win a negotiation is not to negotiate at all.
Get a breakdown
On top of asking for the car's bottom price, you also need to ask for its breakdown to see what you'll actually be paying. When buying used cars, you should expect to pay for certain fees, like registration and tax. If there is something you can't understand in their list, don't be afraid to ask and clarify.
Do an actual test drive
To know if a car is really for you, take it out for a test drive. It's also a good way to check if the dealer is really telling the truth regarding the car's condition. Apart from that, test-driving the car gives you enough time to actually focus on it.
When test driving, pay attention to as many details as you can. Dealers aren't likely to repair any damage or issues in the car if they can't easily be seen, especially problems underneath the car and under the hood.
To start, check if the car is easy to get in and out from without hitting your head. Make sure there's enough headroom and legroom so you can be as comfortable as possible when driving. Take note of the seats, too. See if they can provide enough support for your back and if they can easily be adjusted.
Use your nose when test driving. You shouldn't be able to smell gas or burning oil. There also shouldn't be any problematic noises. Test the headlights, brake lights and turn indicators to see if they work. The brakes should be fully functional and not squeaking every time you use them. Double check the heater and air conditioning, too.
In case you still aren't convinced, you can always consider having the car checked by a good used car inspection service, especially if you weren't able to bring in a mechanic with you in the beginning. It can cost you an extra fee but it can alert you of problems most untrained eyes can't see. You can consider it as part of your investment.
For first time buyers of used cars, Pueblo Co has several accredited auto maintenance and repair shops that offer thorough assessment services. You won't have a hard time finding one that can help you check and double check the car you're aiming for. See if your local dealership offers the same service.
Good luck and we hope you find a gem!
Like this Article? Subscribe to Our Feed!
At Dumb Little Man, we strive to provide quality content with accuracy for our readers. We bring you the most up-to-date news and our articles are fact-checked before publishing.