Key Tips to Transform Four Unique Holidays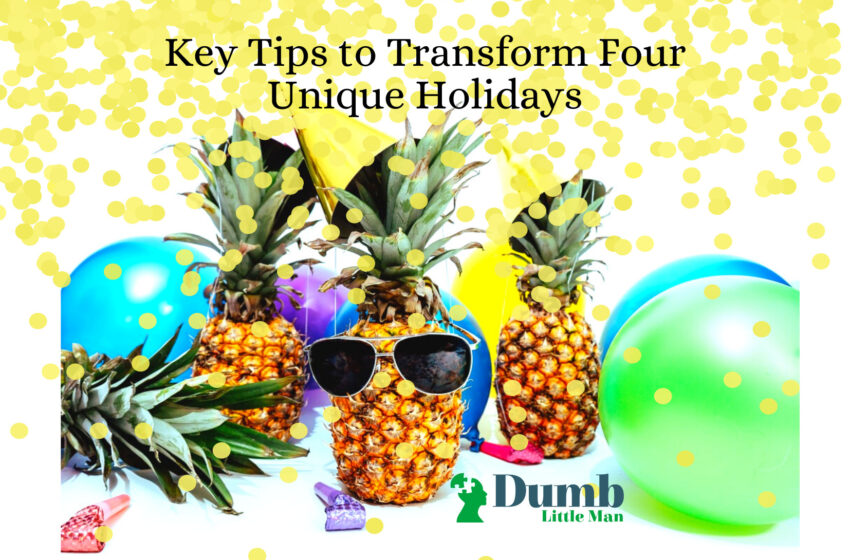 Not everyone is born to host a memorable and elegant party. During major holidays, friends and loved ones tend to gather at the same few locations, whether focus on available seating, a big backyard, or a big screen.
Most groups have a system that's well-established; there's someone with a famous casserole, another with a legendary drink mix or a perfectly seasoned roasted turkey, and so on. With great food and drink, there's little else to worry about when it comes to creating a satisfying gathering.
However, dedicated hosts are often looking for a few activities that will set their party apart from the rest. Typically, holidays come with their own itinerary, from unwrapping gifts on Christmas to searching for hidden eggs on Easter.
Other holidays offer less in terms of activities, especially those that are usually focused on public parades or revelry—but that doesn't mean hosts can't find new, inventive ways to engage with guests. Ready to take your Labor Day, Earth Day, St. Patrick's Day, and Mardi Gras celebrations to the next level? Read below for handy ideas that will transform these holidays into unforgettable gatherings.
Labor Day
First Monday in September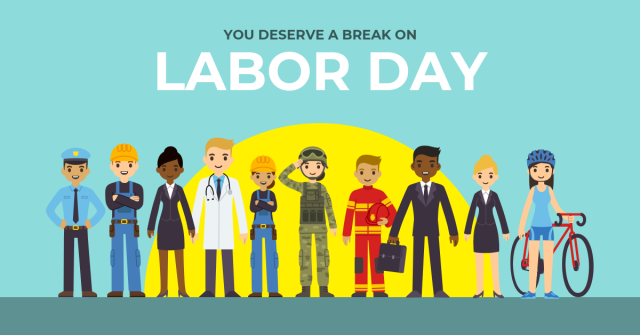 On the first Monday in September, the US celebrates labor today to commemorate those in the workforce. Because of its placement on a Monday, many people head off on long weekend trips to enjoy the last of the summer weather. However, many are just as happy to stay at home.
Labor Day weekend covers some of the biggest sporting events in North America. The largest surrounds college football (NCAA) and the NFL; both kickstart their seasons over the long weekend. Additionally, both NASCAR and IndyCar have major events as seasons wind to a close.
Hosts can easily center their party around these events. One option is to wager on the action (no big bets required) with welcome bonuses from sportsbooks. For example, New Jersey free bets cover a range of sportsbooks and sports, letting first-timers put their knowledge to the test risk-free.
Those looking to organize pools and bets can prepare a simple board beforehand, which will make it easy to see who's ahead and who's behind as the action unfolds. Those looking to wager live on the action will have more options in terms of wagers, but guests will each need to use their own device.
Earth Day
April 22nd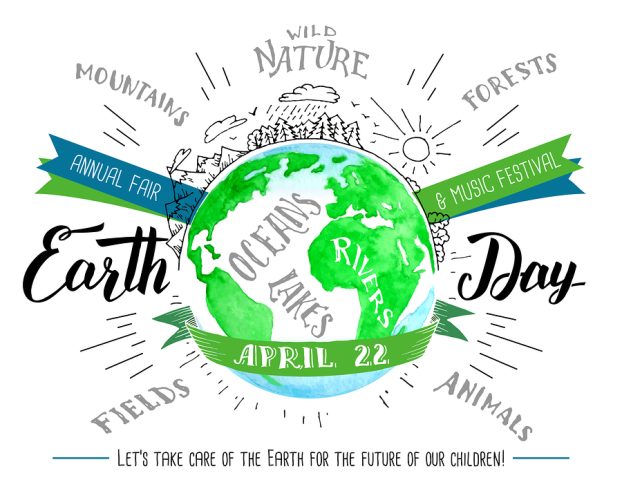 Year after year, Earth Day celebrations become more popular. Shops offer deals that highlight their sustainable practices, while local councils organize initiatives with the local community to protect natural resources.
Figuring out how to celebrate Earth Day can be difficult with so much focus on environmental protection. After all, busting out the balloons just doesn't feel right while trying to minimize single-use plastics. Luckily for environmental warriors, there are other ways to host a memorable party on Earth Day.
One idea is to host a refurbishing party. This will require a bit of forethought from hosts, who will need to access basic furnishings in need of some TLC, whether a basic stool or bedside table—or let guests bring their own.
What the host should provide are the necessary tools for refurbishing the necessary tools for refurbishing, like sandpaper and eco-friendly paints and primers (which are easy to find these days). By refurbishing, guests aren't just recycling but are reusing, which is the highest call when protecting the Earth. Even better, they get to go home with a unique piece.
St. Patrick's Day
March 17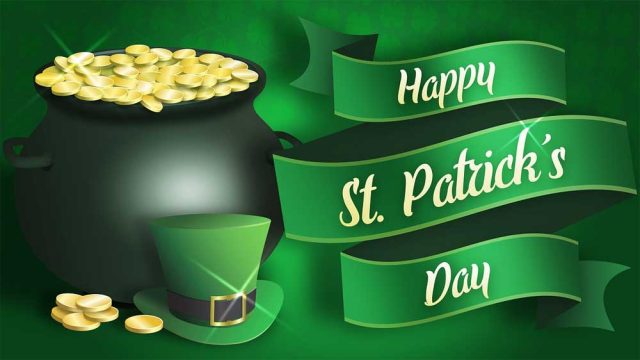 Though St. Patrick's Day commemorates the patron saint of Ireland, Saint Patrick, not many revelers are familiar with the cultural roots of the holiday. In fact, St. Patrick's Day celebrations in North America are some of the rowdiest of the year.
Many city streets are full of loud partygoers; in Chicago, Illinois, officials literally dye the Chicago River green for the holiday. But those looking to celebrate with guests don't need to play bartender or dress up in green.
One of the coolest ways to celebrate the holiday is to keep its tradition alive through a tasting menu. Though Ireland isn't known for having a varied palette, St. Patrick's Day foods are tasty, unique, and flavorful.
Most menus call for specific pairings with traditional drinks, which can be left up to host and guest taste. Classic dishes perfect for the holiday include mussels (and cockles), salmon and potato cakes, soda bread, Irish cheese (Cashel blue and Dubliner are great options), and ham hock colcannon.
Those uncertain if they can hack a full-course Irish menu can always do a bit of research into nearby markets. Locations that don't normally sell specialties like Dubliner are likely to have a sale running concurrently with the holiday.
Mardi Gras
47 Days Before Easter (typically late February or early March)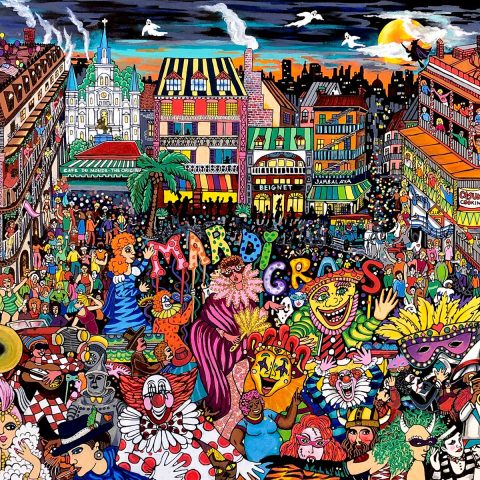 Similar to St. Patrick's Day, Mardi Gras doesn't always have the best reputation when it comes to public holidays. St. Patrick's Day is known for green clothes and towering drinks, while Mardi Gras is known for a particular set of stringed beads.
Few may realize that Mardi Gras ('fat Tuesday') is all about feasting and celebrating before a 40-day period of fasting, as observed by some religious traditions. In this light, full-scale parties fit the bill perfectly—but what about guests who prefer to keep things mellow?
Hosts looking to create an unforgettable atmosphere will have plenty to work with. Mardi Gras celebrations also coincide with Brazil's legendary Carnival, which means hosts can encourage guests to dress in their brightest and flashiest outfits.
Here, the emphasis should be on revelry and enjoyment, which is typically fostered with loud music, food and drink, and large crowds. Those looking to add a touch of austerity to their gathering can also invite guests to perform in a talent show.
Be sure to warn attendees beforehand, as some will have the expected stage fright. But be sure to keep things casual—no bright spotlights or quiet, suspicious crowds. Invite everyone to share their talent (at their own pace) and watch performances kick off interesting conversations that segue into the next performance.
Like this Article? Subscribe to Our Feed!
At Dumb Little Man, we strive to provide quality content with accuracy for our readers. We bring you the most up-to-date news and our articles are fact-checked before publishing.