Fantasy Football: A New Virtual Game for Everyone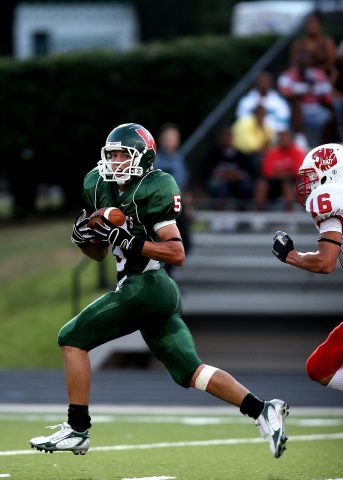 Fantasy sports were played by over 45 million adults in the United States in 2019, and their popularity is growing. According to a recent forecast, the global fantasy football business will be valued at over $1 billion by 2026.
Part of that success is down to platforms such as DraftKings, one of the favorite destinations for fantasy football players. They provide gamers and sports enthusiasts with a wide range of game options and stats, research, and guidance, all supported by cutting-edge technology.
If you've always wanted to win the Super Bowl or are curious about the fantasy football craze and want to try it out, keep reading.
What exactly is Fantasy football?
To play fantasy football, you must first create a virtual roster of real NFL players, which will compete against other people's rosters for points based on the stats of all players in the real games.
Importantly, it doesn't matter what the ultimate score is in any of the games; all that matters are the stats for your fantasy team's individual players. So far, touchdowns and catches have gone nicely. Fumbles and sacks, terrible.
Finally, it's termed "fantasy" football because the chances of the typical NFL fan becoming a coach and coaching an all-conquering Super Bowl squad is, let's face it, a pipe dream. Although we all believe we are capable of doing it.
Easy to understand
You don't have to be a football expert to play fantasy football; in fact, one of the game's appeals is that it can be played by anyone, regardless of skill level. You only need a smartphone, laptop, or tablet, as well as an internet connection, to get started. If you need assistance or have any questions along the route, there is lots of online information that will explain everything you need to know.
How to play Fantasy Football
Register your team
First and foremost, you must create an account with a fantasy football platform provider such as DraftKings and name your squad. Follow the on-screen directions to join up and get started.
Fill your roster
After you've joined a league, you'll hold a draft with the other players in that league to select players to fill your team's roster for the season. Players that aren't selected in the draft can be added later, but you'll have to cut others to create room. Remember to draft all of the appropriate positions to have a complete club roster.
Trades
After the draft, the only method to add players to your squad is to trade with another club owner in your league. Trades don't always have to be a straightforward one-for-one swap; they sometimes involve numerous players, especially when an exceptional player like Patrick Mahomes is involved.
Trading takes time and patience, but it's also a lot of fun as you assemble your roster, especially if you're in a friend league. Remember that in normal NFL.com leagues, all trades must be finalized by November 26th or Week 12th.
Pick your team
You select a starting lineup from your player roster each week, which typically includes a quarterback, two running backs, two wide receivers, a tight end, a kicker, a defense, and a FLEX. In most leagues, the flex player is a running back or wide receiver. However, this varies by league. If you don't remove injured players or players whose team is on a bye week, you'll miss out on a chance to score some points.
Point Scoring
Points can be earned on offense, defense, special teams, and kicking, but mistakes can also be costly. Different leagues have different scoring systems, so make sure to look into it before choosing your club. The good news is that you won't have to do any math because it will be done for you automatically.
Week One
During the NFL season, your fantasy teams compete against each other in the same way that the real teams do. The real-time stats of your chosen players are transformed into those all-important fantasy points when they compete against another squad from your league. It's as easy as that: the fantasy team with the most points wins the game that week. The goal is to win as many games as possible and advance to the playoffs with your squad.
Week Two and beyond
The following week, you'll select a team from your roster of players, taking into account injuries, byes, and poor form, and play against another team in your league. Depending on your fantasy league, this will go on until Week 14 or Week 15. The clubs will decide the fantasy playoffs with the best win-loss records. The league champion or Super Bowl winner is determined by who wins the remaining playoff games. This commonly occurs in Week 17.
The Dallas Cowboys take on the Tampa Bay Buccaneers on September 9th to kick off the NFL season. If you don't pick your team at least five minutes before kickoff, no points will be awarded to any players on your roster from those teams.
Fantasy Football can be as complex or as easy as you want it to be, which is one of the reasons it's such a fun game to play. It's also a lot of fun. So give it a shot, and I'll see you in the Super Bowl.
Like this Article? Subscribe to Our Feed!
At Dumb Little Man, we strive to provide quality content with accuracy for our readers. We bring you the most up-to-date news and our articles are fact-checked before publishing.