15 Holiday Marketing Tips for Small and Big Businesses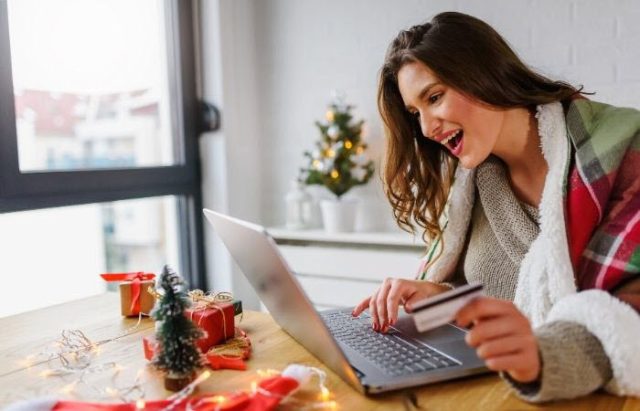 How prepared are you for the holiday sales? Since October, holiday shopping has brought in billions after billions of dollars in revenue.
Just recently between Nov. 1 and Nov. 11, AliBaba Singles Day sales brought in a whopping $75 billion in sales with 800 million shoppers participating, according to reports.
Although the pandemic has affected the lives and livelihoods of billions, the holiday season is one many look forward to, to spend quality time with family and friends. Gifts play an important role in these exchanges. In fact, 25% of holiday shoppers will be buying gifts for others this season.
Similarly, 64% of people are as excited about holiday shopping this year as in previous years. Another report tells us that 75% of holiday shoppers will be conducting up to 50% of their holiday purchases online.
How prepared are you for this prepared set of shoppers this holiday season?
In this post, I'll highlight 15 key things to include in your holiday sales preparedness checklist to help you maximize sales this season.
Dates
Holiday shopping typically starts in October with Thanksgiving and Halloween sales.
The holiday shopping calendar highlights major holiday shopping events throughout the year.
This should form a core part of your overall marketing strategy. By knowing the dates in advance, you can better strategize and prepare.
Deals
With the dates marked, you can plan out the type and number of deals available to your customers for each shopping event throughout the year.
Shoppers are usually looking out for the deal of a lifetime, especially during the holiday season. You should find out the best way to offer deals that won't steal your profits.
You can keep an eye on your competitors. Find out what kinds of deals they're offering their new and returning customers.
Discounts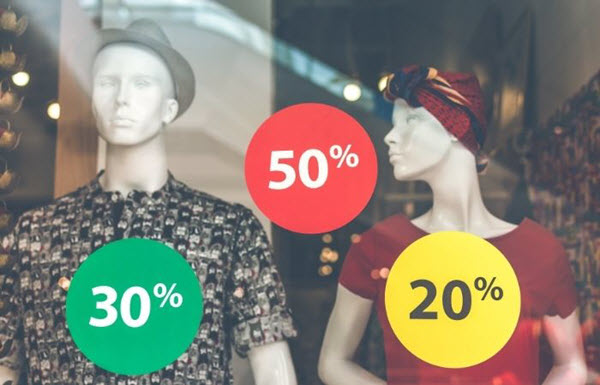 Prior to sales, some customers make it a point of duty to document the current prices of items in their shopping lists.
This is because most retailers do not actually offer discounts, they simply mark-up the price and "slash" it again.
Ensure you're giving real discounts. Promote it via your newsletter, social media handles, website, etc.
Paid Ads and Promotions
If you're a dropshipper for instance, much of your marketing will be in the form of paid ads and promotions.
Facebook, Instagram, Twitter, YouTube, TikTok, Google, etc., allow you to run paid ads to promote your business.
Test run them and stick with what works best for you. Also, hone your targeting and copywriting skills to reduce costs and improve effectiveness.
Website
This holiday season, your website can either make or mar your entire marketing efforts. Is it fast loading, easily navigable, searchable, and fast to checkout?
If your e-commerce website isn't user-friendly, you will be losing customers in droves and leaving money on the table.
Conduct a detailed website audit with a view to optimizing every touchpoint along your customer journey map. This is very key to an enjoyable user experience.
SEO
SEO is all about search and discoverability, on-site and off-site. 87% of buyers start their online buying journey with research, using Amazon or Google.
To succeed with e-commerce SEO, you have to think like a typical shopper. Some shoppers conduct product-specific search, others prefer store-specific search.
Optimize for search on your website and for search engines like Google. Enable auto suggest/autocorrect features to help shoppers find what they're looking for.
Social Media
Are your social media handles doing their bit? Have you designed banners or planned out posts to promote your upcoming deals, discounts, or sales?
Are you planning to use an influencer, run multiple social media ads, hire a new social media manager, or improve your LinkedIn marketing strategy?
Social media, with billions of daily active users, can play a major role in your holiday marketing drive. Do not ignore it.
Photography
Product presentation is also important in e-commerce. Shoppers cannot touch, feel or taste products in your webstore.
There are three simple ways to ace this. One, take professional product photographs with killer product descriptions.
Two, incorporate product videos for a more in-depth, 3-D experience. Three, use VR to let shoppers virtually try-on products before purchase. Shopify Plus has this capability.
Shopping
A smooth shopping experience will guarantee you happy customers and repeat purchases, which can increase customer average order value and lifetime value.
A fast loading, navigable, and searchable site with speedy checkout and multiple payment gateways, is a shopper's delight.
A bad shopping experience, on the other hand, could lead to cart abandonment, high churn, and negative reviews.
Checkout
Sometimes, online shoppers abandon cart not necessarily because of a bad shopping experience. Maybe they're just window shopping or checking out shipping cost.
They could also forget their shopping cart and get distracted by work, colleagues, a meeting, an appointment, etc. How do you plan to recover such abandoned carts?
Many shopping carts, e-commerce platforms, software, apps, or plugins can help you automate shopping cart recovery this holiday season.
Payments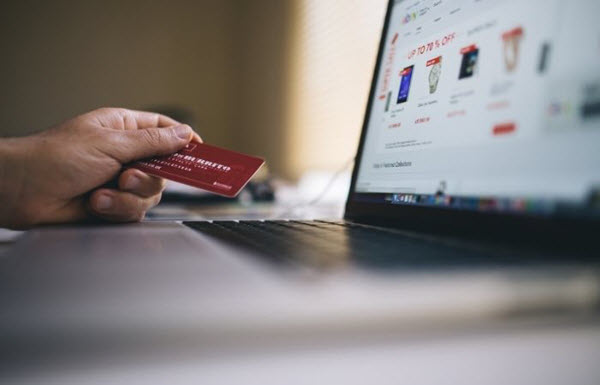 Payment problems are a pain in the neck when it comes to online shopping. It takes considerable time to search for different products, fill up your shopping cart, and complete checkout.
For the past three days I've been unable to make payment for items in my shopping cart due to issues with payment gateways. Some of these are holiday items.
Getting this far and not being able to complete an order can be frustrating. Ensure that you have multiple payment options available.
Packaging
Packaging is another key component of e-commerce sales, especially this holiday season. Pakible provides comprehensive packaging solutions for retailers of all sizes.
If you're a dropshipper, you probably won't see your product packaging before they're shipped to your customers, but it is important that you do.
Product packaging can create a positive or negative first impression, so watch it. You can also brand your products with special packaging or printed labels.
Shipping
After you have packaged your customer orders, you would need to ship them. With e-commerce, you can ship products across the world to your customers wherever they are.
A trusted shipping carrier can help you get your orders to your customers as fast as possible, for as low as possible.
Long shipping times and high shipping fees are two of the biggest turn-offs for online shoppers. Ensure that you're guilty of neither.
Delivery and Fulfillment
Your customers' orders have arrived at your storing and sorting location. Now it is time for last mile logistics, and a lot can go wrong between your warehouse and your customer's door.
For instance, a delivery truck with perishable groceries may break down for hours leading to delays and decomposition, which can lead to order cancellation.
Timely and professional delivery is one of the most important legs of your online shopper's journey. Make it delightful, and your customers will reward you with even more business; awful and they're gone.
Returns
Returns are almost avoidable but inevitable. If you sell fashion items or apparel, ensure that your size charts are comprehensive and detailed. Include in-depth product description and use professional photographs.
Over 50% of shoppers engage in bracketing, i.e. the act of buying all sizes, colors, etc., of an item with the intent to keep only the one that fits and return all the others.
This is a costly practice. On National Returns Day (Jan. 2, 2020), UPS returned 1.9 million holiday purchases. Returns cost billions of dollars. They also create extra greenhouse gas emissions (due to reverse logistics), and some of them end up in landfills.
Conclusion
This holiday sales preparedness checklist can help you plan your holiday marketing in advance, minimize losses, and maximize profits this season.
Like this Article? Subscribe to Our Feed!