6 Tips for Choosing the Right Microphone for Your Youtube Videos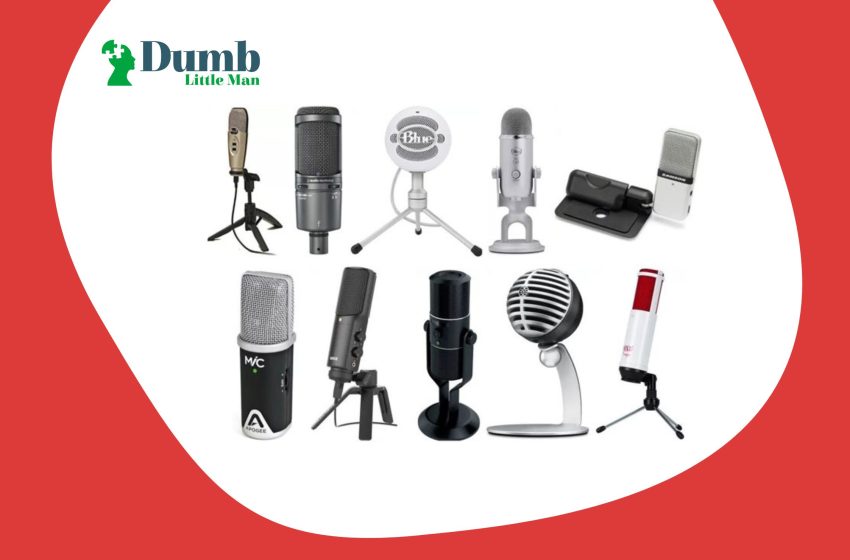 If you are thinking about starting to produce high-quality videos, it is important to look at some of your camera's features. For example, if you need a handheld microphone, then you will probably want something that doesn't cost too much. But, if you need a tripod-mounted microphone, then you should think carefully before buying anything.
In addition to being able to record sound, cameras can also be used for filming and recording. While the majority of people buy their cameras because they want to make movies, many people don't realize just how useful a dedicated microphone can be when making videos. This means that you need to consider whether or not you need to get yourself a microphone.
Here are some tips to help you select the best type of microphone: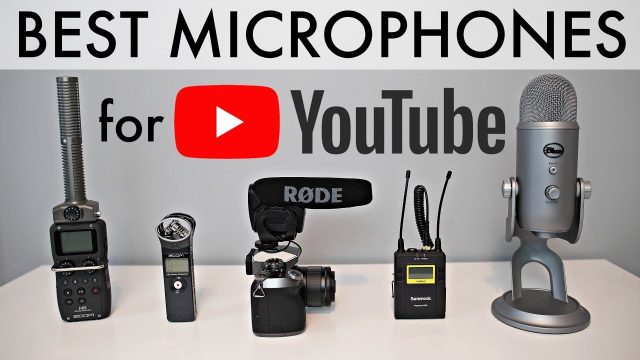 1. What Type of Microphone Should You Use?
You must get the right equipment when you want to record your voice. There is a wide variety of microphones available, so make sure that you choose the one that will be best for you. Here are three things to consider when buying a new mic.
Microphone Type: If you're looking to buy a quality microphone, you'll need to figure out whether you prefer condenser, dynamic, or electret mics. Condensers have the most sensitive capsules, but they are also more expensive. On the other hand, dynamic mics tend to produce a warmer sound than their counterparts. Electrets, however, are the cheapest option.
Recording Level: The next thing that you need to think about is how loud you want your audio to be. When you're making recordings, you don't necessarily want to hear yourself speaking. This is why you should look into the recording level.
2. What Is the Best Microphone for Video Editing?
You can use any kind of microphone you like. However, there are certain things that you should consider before making a purchase. For example, you shouldn't choose a microphone based on its price. Instead, you should try to find a model that fits your budget.
A great way to start shopping for the right microphone is by checking out the reviews online. By reading through these reviews, you will be able to learn what people are saying about each product.
3. How to Choose the Right Microphone for Your YouTube Channel
Choosing a quality microphone is important to ensure that you have a high-quality video on your YouTube Channel. The most important thing to consider when choosing the best microphone for you is to make sure that it fits into the budget. You need to be able to afford the best microphone that will fit your needs.
You should also take the time to research the different options available before making your final decision. There are a lot of microphones available on the market today, but not all of them are created equal.
If you're looking to use your smartphone, you might want to go for the wireless version. These types of mics usually work great, and they can easily connect to any device. But, there are times when you may want to purchase a wired model.
4. How to Choose the Right Microphone for Your Voice-over Work
There is no doubt that you need a microphone to record audio. And you might be wondering what type of mic you should use. The truth is you have many different options. However, the best choice will depend on the kind of project you are working on.
When you're using the microphone to make a commercial, you want to go with the highest quality product possible. You don't want to settle for anything less than a professional-grade mic.
If you are making an instructional video, you may prefer to purchase a basic model. This is because you won't need to spend much money.
You can also opt for a portable microphone. These mics tend to cost less than their desktop counterparts. But they still provide great sound.
5. The Best Microphones for Podcasting
Podcasting is becoming more popular than ever. If you want to get into this business, you need to be able to capture your voice in a way that will allow others to listen to it.
This means that you need the right microphone. You also have to make sure that you can record audio in high quality so that you can upload it to the internet easily.
Here are six different types of microphones that you should consider buying for your next project.
condenser mics
dynamic mic
shotgun mic
lav mic
boom pole mic
lavalier mic
These are just a few of the options available to you. Before you buy one of these devices, you'll need to figure out what type you're looking for.
You might find that you already own some of these items. For example, you could use an iPhone or another smartphone to create podcasts.
6. The Best Microphones for Videography
If you're looking to record your videos with high-quality audio, you might consider investing in some good microphones. There are several different models available on Amazon. If you have any questions, feel free to ask.
When choosing a microphone, you should make sure that it provides you with the best sound possible. For example, you need to look at the frequency response. This is the range of frequencies that the mic picks up. You also need to check the noise floor level.
You should avoid buying cheap mics. Instead, you should opt for a model that has been tested and proven to work well.
One thing to keep in mind is that some mics are better suited for certain applications than others. For example, you shouldn't use a shotgun mic when you're trying to capture close-up footage of someone's face.
Like this Article? Subscribe to Our Feed!
Hi! I'm Gabor, the main author of Audio Inspects. I am a lover of music and have been since childhood. I started blogging to explore my love of music more deeply, and to help others do the same. I am an expert in the headphones and speakers field and passionately try to find the best on the market. I am also responsible for managing the editorial team at Audio Inspects and providing only authentic and useful information on this blog.