The Ultimate Guide For TikTokers To Use Influencer Marketing

TikTok has proven the capability of short videos to reach people worldwide. When TikTok evolved into existence, it spoke mainly about the lip-syncing feature of the existing vocal. TikTok now has about 1.1 monthly active users showing the effectiveness of short videos. Video must range between 15-60 seconds long, which is enough to deliver perfect content. The 2021 covid pandemic brought more people closer to social media apps as they reside home for work. Brand owners use this platform to create brand awareness to the audience, where influencers marketing.
For brands trying to increase purchasing power, try out the viable influencer strategy to create brand exposure and reach out to the targeted audience.
What Does The Term Influencer Marketing Mean?
The terms to describe the influencers are trendsetters or tastemakers. Influencers are the person who serves as an authority on the TikTok platform. From a marketing perspective, an influencer is worthier when they have many followers. When marketers came across the TikTok field, they grasped that influencers could create brand exposure among their followers.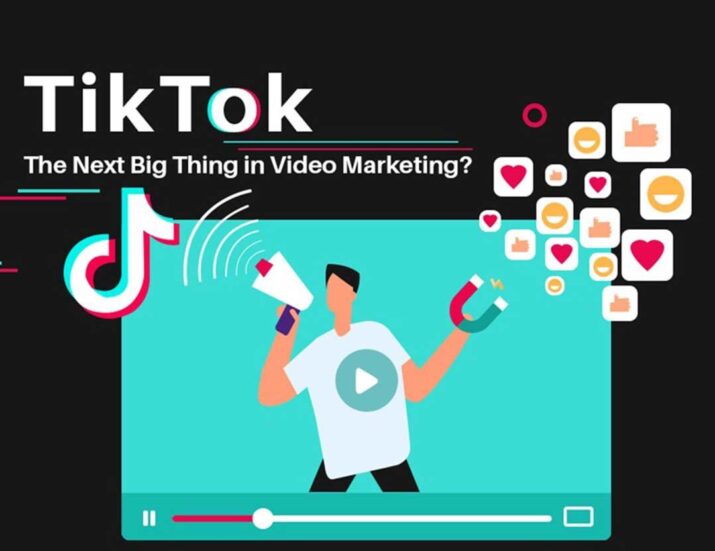 Photo: skillzme.com
According to a study, US marketers from companies use influencer marketing strategies in 2021. In turn, the increase would be severe from 67.9% to 72.5% in 2022. Whenever you speak about influencer campaigns, what strikes your mind? For sure, the brand owners and the target audiences. Some may think that why do brand owners hopefully wait for the attention of the influencers.
The only reason behind it is that influencers have honest followers. With influencer marketing on TikTok, more brands are trying to partner up with the creators. TikTok doesn't allow you to interact with people who aren't following you. Influencer marketing has become popular in the area of content marketing.
Consider making the influencers reach you in the following ways:
① Follow The Influencers Who Match Your Brand
Research on the influencers overall and find out the ones that match your brand. The next move is to follow them to know what are the updates they make in their post. However, when you work for brands, you get noticed and gain followers to access the DM features. It might help you to check whether you have filled out the profile with a website link. A website link is necessary because it can handle other social channels.
② Target Small Creators
A successful partnership doesn't lay on having viral creators. Even the collaboration with micro-influencers helps to grow followers on TikTok, broadening your brand's popularity exponentially. Micro-influencers are the ones who have about 5,000 to 25,000 followers. The benefits of using micro-influencers might include a higher engagement rate, cost-effectiveness, better targeting, and usage of more content.
③ Engage With Influencers Content
Engaging with influencer content specifies your activeness towards their content. Note all the vitalities in the content as they may help in any scenario. It also brings about commenting on the posts that influencers do on TikTok. The organic way of collaborating with influencers works well, so don't mess up with canned comments directly. Let them know you enjoy their content and welcome you.
④ Hands-On Other Social Platforms
Major influencers link all the other social media accounts to their TikTok bio. Why is it essential to connect other social platform links? Because when you can't find different ways to contact influencers, surf them in other fields. Use the username of the TikTok account to match the other media like Instagram. Drop a text mentioning the content you like to collaborate with the influencers.
⑤ Mailing Influencers
Some influencers love the professional way of mail rather than a direct text message. The mail can create the best impression when you specify a detailed description of the collaboration. Influencers love the organized way where they keep business opportunities separate from DM's. Influencers have their mail attached to their TikTok bio, so they need to worry about surfing them somewhere else.
⑥ Explore TikTok Creator Marketplace
TikTok Creator marketplace helps creators and brands to make an easy collaboration. Get accessed to insights on growth trends and best executing videos. Through this tool, you can match the influencers based on their data. This creator marketplace feature lets you browse the top TikTok users who match your brands. The best way to connect influencers is by using the TikTok creator marketplace tool.
How Influencer Campaign Changes On TikTok – 2021?
Influencers are the people who create a practical impact of a product among the audiences. Influencers have become a part of the marketing strategy on TikTok. Influencer marketing is cost-effective because every company can use it to promote brands.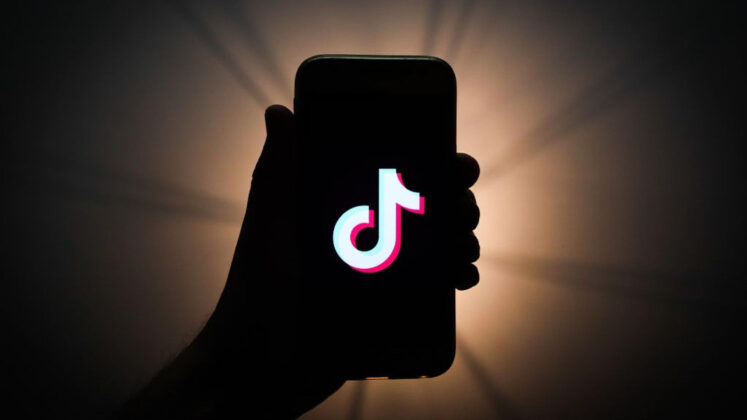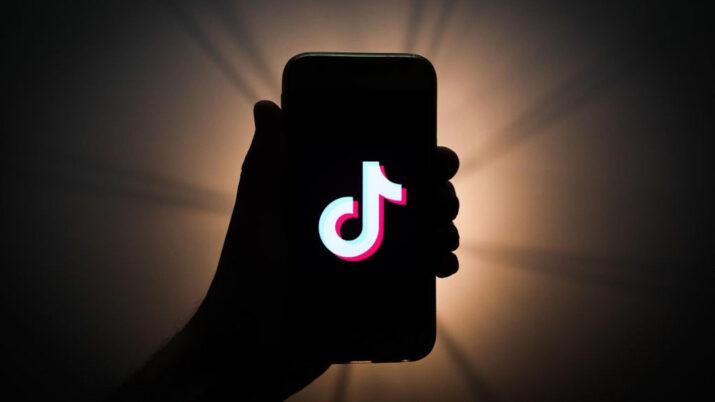 Photo: afluencer.com
Creating brand awareness means a lot because people will come to know about brands nearing launch. Brands need influencers to make marketing activities that involve contests and referral programs. Nowadays, everything seems to be digitized where the terms measure audience response called likes and shares.
An authentic content marketing strategy paves the way towards influencer campaigns on TikTok. Content strategy helps to combat ad fatigue across the TikTok field. Influencer marketing strategy is set to grow by approximately over $13.8 billion in 2021. More importantly, head yourself in the influencer marketing industry so you can adapt the marketing strategy.
Four important key factors on why a brand should use influencer marketing:
⓵ TikTok Acts A Competition To Instagram
TikTok is a significant platform that organically grows along with influencer marketing competing with Instagram. Precede covid pandemic, TikTok influencers were 35,000 influencers which rapidly made an increase to 106,000. However, TikTok acts as the best site for short and digestible videos.
Through quick videos, influencers deliver the message about brands within the 60 seconds duration. Online marketing has become a simple thing that makes people purchase products online. The viral TikTok videos have highlighted the products which tempt people to buy products.
⓶ Rise Of Micro-Influencers
Influencers can be categorized based on their followers. The signature doesn't lay on influencers who are very popular. It might be that even micro and nano influencers tend to get recognition from the brands.
Notice that quality matters more in comparison with quantity. When talking about ROI, quality is a must factor. Brands partner up with influencers in 2021 mainly for the lower influencer fee and to secure a higher engagement rate.
⓷ Influencer Relationships To Ambassador Programs
There lies a switch in the way of connectivity with brands and influencers. Then one-off partnerships, brands collaborate with influencers creating influencer programs. Here, you also can ensure whether the brand constantly proves high-quality content to drive engagement.
A transition from a short-term influencer campaign to a long-term doesn't require more time investment. But the outcome will seem worthier through the programs. The first and foremost thing about the ambassador program is to set goals to determine the incentive strategy. The second is rather than paying posts, offering gift cards or brand products.
⓸ Influencers Focus On Authentic Content
Influencer content is captivating ones that serve the content strategy. However, all reside at home with the usage of all social platforms. Their people share their struggles and discomforts on being home. Although, influencers will continue to share all the polished pictures and in-the-moment images. Depending on the brand's message and target audience, they tend to create opportunities to build trust.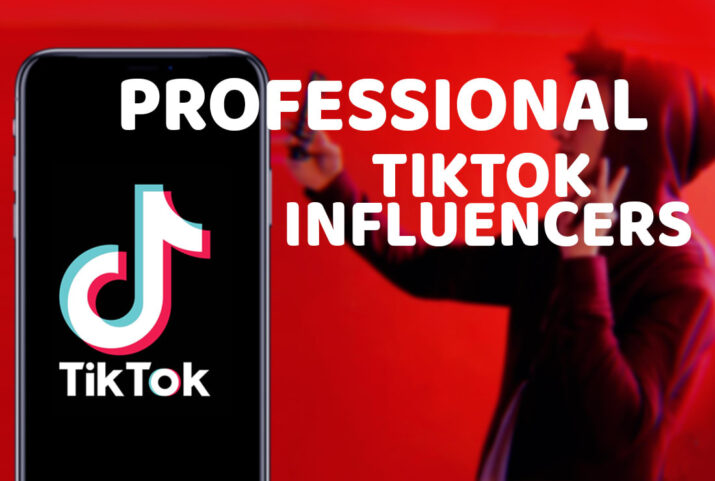 Photo: fiverr.com
How does Influencer Marketing Guidance help?
⫸ Content Ideas
Content generates as the blood on TikTok. Every content is deliverable only through the video formats, which are short ranges beginning from 15 seconds. Most entertaining videos can survive on TikTok.
The short videos are in a vertical format where you place your content. Original videos play better than the cover ones. Content ideas may be regarding cooking, education, motivation, funny, and fashion. Influencers can tell stories that aren't like scripts.
⫸ Importance Of Influencer Marketing
Through influencer marketing, people benefit from the product they purchase online. The online purchase is made more accessible through the collaboration of influencers. People trust influencers for their reputation in the industry they deliver content.
More likable influencers are the most trusted. Consider an example when you sell fashion accessories to teens who benefit them. If they like the product, they suggest it to their close circle. Here is how the first step of sales begins.
⫸ Brand Marketing On TikTok
Advertising is the only way where people notice the offers of the products and their services. The three main components where brands market on TikTok get paid ads, in-feed native videos, hashtag challenges, and influencer marketing.
First, cost-effective ads that provide the existence of the brand. In-feed native videos help in knowing whether you pay for videos through the company TikTok channel.
Hashtag challenges run through the hashtags in terms of reaching a higher audience. Collaboration of brands and influencers lies in the concept of influencer marketing.
⫸ Right Influencers For Brands
It Doesn't matter which social media you use the influencer campaign. About choosing the right influencer for the brand is predominant. Assume you sell products to a youthful audience, list which category and gender they belong to.
Next, select the videos that would impress them. Question yourself: Are they going to like the music or the quality content? Find the popular influencers and select the person who matches your niche.
Another way to find the relevant influencers through TikTok is by using specific platforms. CreatorIQ, Grin, Upfluence, Fanbytes, Aspire IQ, Julius, Influencer, Neoreach, etc.
What are the 2021 Influencer Marketing Trends?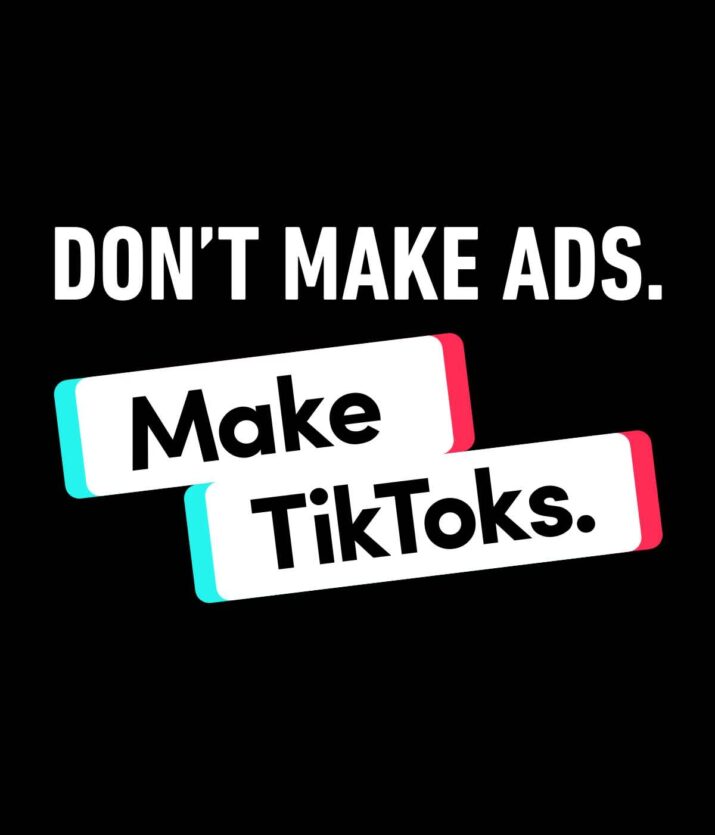 A recent study estimates that influencer marketing will have a massive reach of over $15 billion industry by 2022. And, it is not surprising that 63% of marketers will increase their marketing budgets in 2021. An assessment of influencer marketing involves demand, marketing, and popularity. Be ready to pay attention to trends in influencer marketing, which includes some extensions. They are:
➀ Brands Look For Ongoing Partnerships
Brand owners need influencers to turn short-term affairs to longer neglecting one-off sponsored posts. The process might be complex for the influencer who has engaging audiences because of the single sponsored post. To capitalize the campaign, create packages that your brand seeks for your services. It may include several sponsored posts over a while. Likely, it serves as Facebook ads or other social media ads.
➁ Specialized Influencers
Influencers continue to grow their way to deliver strong content on TikTok. Brands do seek the influencer's guidance to show off their product. Influencers, consider what industries you are more passionate about and start making partnerships. As influencers are more specialized, they will see a slight shift in the language. Some influencers are called content creators. Moreover, influencers are true artists, photographers, writers, etc. Influencers can choose the field of brands if they wish, else they neglect it.
➂ Increase In Influencer Collaboration
Influencer marketing trends would bring more connections leading to collaboration. Know the following eight metrics before selecting an influencer. They are:
Cost per cost
Branded Post
Follower growth
Following & followers ratio
Post frequency
Engagement
Quality score
Comments and likes ratio
Review on influencers, whether you make one or more campaigns. Brands must go through the process of analysis, execution, and planning of how the result works.
➃ Authentic Content
A cheerful content remains as the big cheese on the TikTok platform. Content can serve maximum when they withstand the TikTok platform. However, only authentic content can resonate among the community of people. Influencers and brand partnerships work out only when the audiences overlap with theirs. Sponsored post's authenticity must lay on the excitement of describing a product that is about to launch. Authentic content must be capable of these three points, they are:
Focus on the relevant influencers,
Make notice of influencers value and their individuality,
Communicate with the influencers with respect.
Authenticity is the basis of influencer marketing strategy. Some influencers speak about the brands before the launch of the product. Don't judge the influencer that they get paid to do so.
➄ Social Commerce Brings New Sponsorships
Brands must create an impressive way to get connectivity among the shoppers. When they find the competition on their way, they develop a strategy to stand out from the crowd. Employee-driven content can be an organic way to increase shoppers to the website. Also, paid ads would serve as a key to reach a broader audience. Already, user-generated content creates an impact on driving sales. Use organic ways to seek out partnerships with brands implementing influencer marketing campaigns.
Final Gesture
The above all mentioned hacks could help you gain more knowledge about influencers. But also the approaches to get influencers to your websites to gain popularity. An authentic influencer program can lighten up your marketing goal towards the brands. Utilize the overall ethics of influencer marketing and gain more success rate.
Like this Article? Subscribe to Our Feed!
Anne Joseph is a passionate social media writer and working at Bouxtie. She has strong strategy skills in developing and managing social media campaigns. She loves to make new connections and enjoys the opportunity to work with social media influencers. Start following her on Twitter.com