Thai Dating Scams in 2022: Things to Know and Protection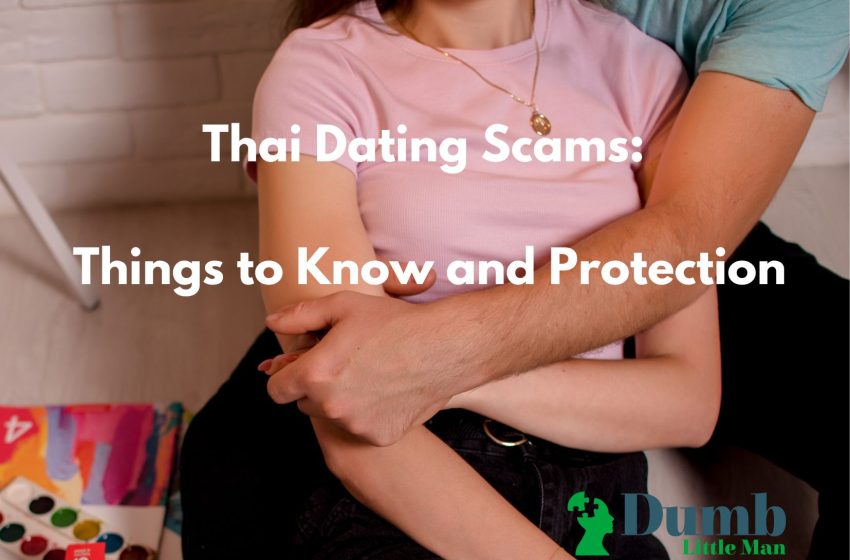 Many people around the globe use dating apps and dating sites such as to find the perfect match and there are many success stories as well.
People find their true love on a dating site, get married, and are living happily with their partners.
But it is not always rainbows and roses. There are several cases of online dating scams as well.
People believe that they are interacting with someone on the other side of the world who is interested and feels the same way but in reality, they are talking to a scammer using a fake profile.
Most of the scammers are Thailand singles usually on the Thai dating sites who will make you believe that you are talking to someone real without any doubt.
They are very skilled and have many tricks to search their victims, mostly for money. It is always better to perform checks early on in a relationship than to get scammed. If you have a suspicion about your online dating partner or a match you've found, you need to verify their claims and check that they are who they claim to be.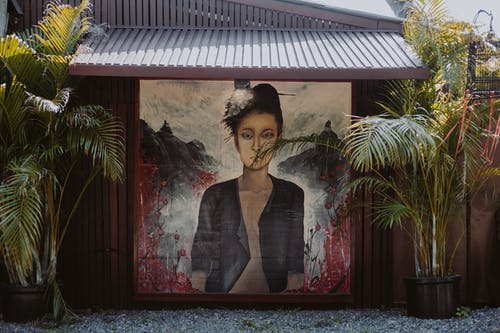 Most Common Thai Dating Scams 
Are you looking for a dating partner or a perfect match from a foreign land using dating sites or dating apps? Then you need to be aware of the dating scammers as well.
Some countries like Thailand are very known for their Thai dating scams and most of them search for foreigners in Western countries.
These Thai singles are not like scammers from other countries and are not afraid to give you their real identity.
They will not hesitate to call you or even do a video chat. They are willing to meet you in person.
You have to be very careful even when you are having a video chat as they will transform into a young single woman that you will never notice. For these kinds of scams, you can check their heigh and look for other features.
They will manipulate you in a way that you end up giving money or your personal information that can be used to access and steal your identity.
But you can recognize these kinds of scams with a few simple tricks when you start communicating with someone on an online Thai dating site and apps.
Here, we will provide you with all the necessary information regarding Thai dating scams and how you can prevent them.
| RECOMMENDED DATING SITE | REVIEW | VISIT |
| --- | --- | --- |
| | Top dating site with over 16 million active members. Free to Try! | |
Thai Dating Scams: Common Formats
✪ Marriage Scams
Marriage scams are one of the most popular ones in Thailand. These are pre-planned and people choose their target very precisely. They have several tricks that will make you fall for their scams.
A Marriage scam is very common in Thailand. Here, Thai singles pretend to be in love with foreigners, mostly their search includes American men to date. They are not afraid to share their true identity and are bold to say that they are in love with you very quickly and want to be in a relationship.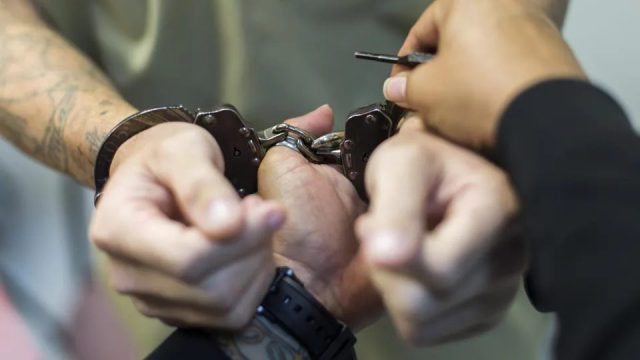 The main goal behind this scam is to get a huge amount of free money or to get a green card from a foreign country.
Here are some of the signs that will tell you how Thai single girls target innocent people with free dating sites and what are the reasons.
➤ Reveal their Identity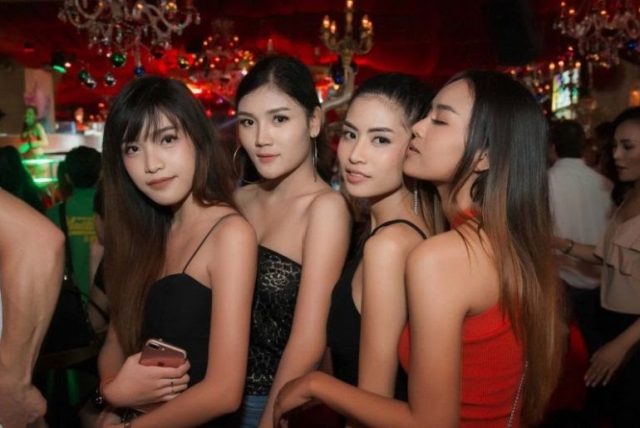 Unlike others scammers, they do not hide their identity. Everything is real in the Thai Maggriage scam, from their name to marriage except for the motive.
Most of the targets, they find on cupid media are from foreign countries such as the United States.
It all begins when Thai women start connecting and interacting with men from different countries.
Most of the other dating scams involve fake names and fake identities but Thai ladies will never hide their identity from the victim.
➤ They will fall for you Quickly
The scammers will not bother taking time and knowing you better.
They search for victims on social media platforms like Facebook, Thai dating apps, and dating sites.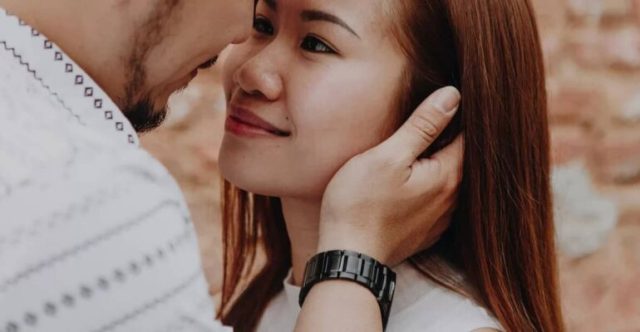 Once they start communicating with the victim via a Thai dating app, these Thai girls quickly start telling the victim that they are falling for them in a very short amount of time.
Eventually, they will ask for marriage later, in most cases within a month. It leads to flying to each other's country
Scammers will try everything they can to marry the victim as soon as possible.
You need to be careful if your online dating relationship is moving too fast and things are getting serious. Make sure you have all the necessary information about the Thai singles you are dating so that you do not have to regret it later.
➤ Green Card
The scam does not stop with the marriage, they keep on scamming the person until they get the green card.
Yes, the Green Card! The main goal of this scam.
Once they get married to the victim, the scammer will get started with the process of getting a green card.
When she receives the green card, she will divorce the victim move on with her life, and leave the victim behind with all of his time, efforts, and money wasted.
You need to do the proper background check and review their social media account before you marry a Thai woman
➤ Girlfriend Scams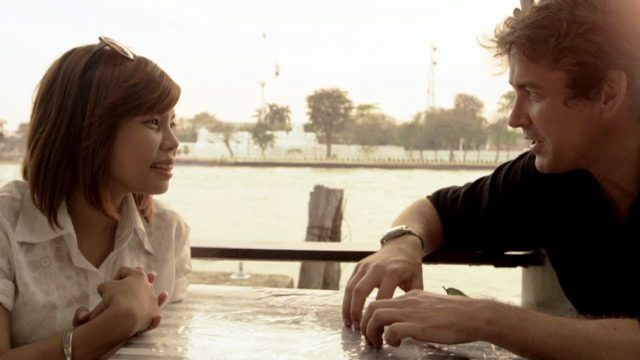 Another most popular scam around Chiang Mai, Pattaya, and Phuket is a Girlfriend scam. This scam might also be one of the common scams around the world but Thai people are well known for this kind of scam.
There are several ways that Thai singles accomplish this scam. Check out some of the common ways that give the sign of a Girlfriend scam.
➤ Having a Sugar Daddy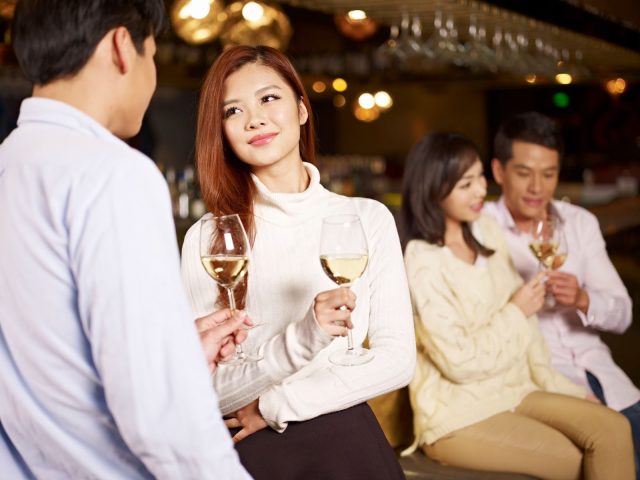 The most common one is to have a sugar daddy, Thai singles will search for a rich person and make them victims.
This kind of scam is very popular in Thailand. Sometimes having a sugar daddy does not mean a scam long as they both acknowledge and agree to the terms.
This kind of scam is not a very good one. This shopping scam starts when a woman starts searching for a rich sugar daddy.
She will be with him as long as he is willing to pay for her purchases.
If he stops paying for the things, she will leave him and start looking for a new victim, and this goes on and on.
➤ Asking Victim to fly Thailand
Another sign of a Girlfriend scam is asking the victim to fly to Thailand. The victim, who is unaware of the situation, will agree to fly to another country.
It all starts when Thai women send messages and contact victims from another country through a Thai dating site or a social media platform such as Cupid Media.
Once they know enough about each other to fall in love. The scammers will always try to fasten the process.
When they have exchanged the I Love You's, the scammer will ask him to fly to Thailand and stay with her for some time.
She will now ask him to buy things for her and or tell him she was unable to pay the bill due to circumstances.
Man in love will pay for her expenses without any doubt.
➤ A walking bank
When a man falls in love with the scammer he will end up agreeing to fly to Thailand. He is totally unaware of the situation that he will be a walking bank to her until she will get tired of him.
The victim is in the illusion that he is dating someone who has true feelings for him. On the other hand, he is nothing than a free purse to her.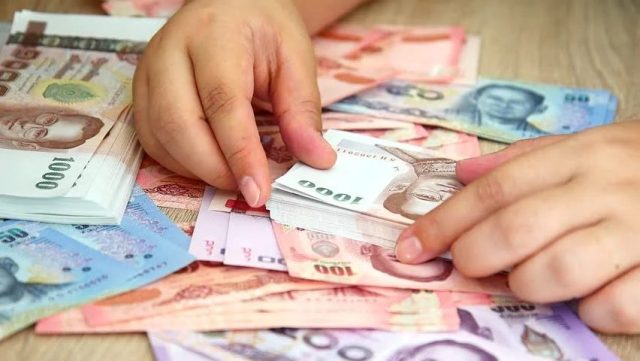 ✪ Ladyboy Scams
A ladyboy is a man or a transgender who pretends to be a girl. In other words, anyone who is not a girl but can pass to be a girl is a ladyboy.
This is one of the most common scams in Thailand. They pretend to be a girl and start online dating with other foreign men. Even their photos show as women.
You can tell if you are encountering a Ladyboy with the signs given here. Look for the signs!
➪ They appear as Opposite Gender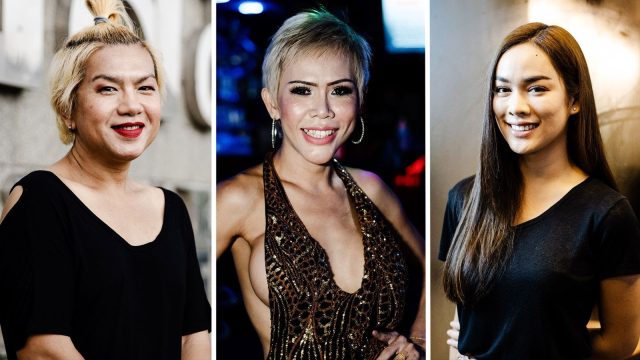 Despite being one of the /most popular scams, we are still unable to figure out that's why they do this.
Thai males appear to be female and start searching for a boyfriend. They create their online dating profiles on a Thai dating site as a woman without mentioning anything about their transition and start sending messages.
One of the reasons behind this scam might be to scam people for money.
➪ Check the Height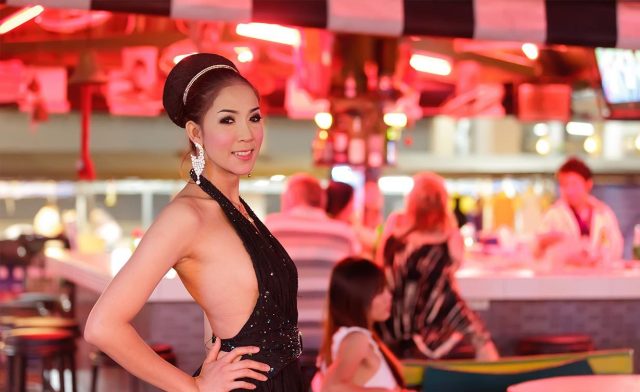 If you come across a Ladyboy or are not sure if you are being tricked, you can check the height of the person, men are usually taller than women.
Ladyboy is very skilled with their makeup and pretending to be a female and it becomes very difficult to know if they are actually a female or not.
In this case, you need to check his height, average Thai woman is around 160 cm tall. So if the opposite gender is taller than this may be a ladyboy.
➪ Check if they have Adam's apple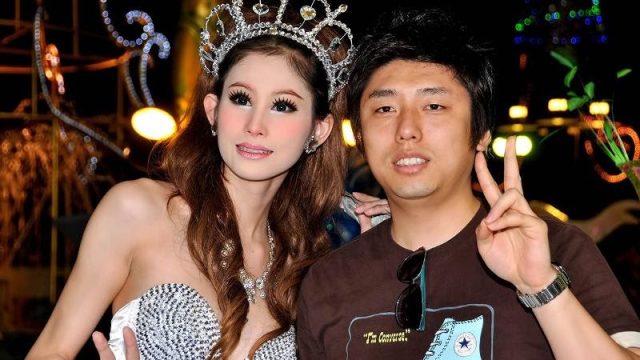 Another way to spot a ladyboy who is pretending to be a woman is to look for an Adams Apple.
If you are talking to a Thai woman on a Thai dating site and are not sure if the person is actually a woman or not.
You can check if the woman has Adam's apple or not while video calling, in photos, etc. You can ask to have a video chat instead of sending messages.
| RECOMMENDED HOOKUP SITE | REVIEW | VISIT |
| --- | --- | --- |
| | #1 hookup site with large member base! In business for 20 years! Free to Try! | |
The Hospital Emergency Scam
❐ Claims to be Sick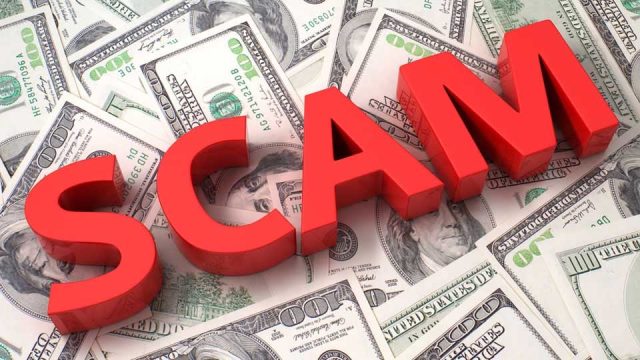 If you met someone via an online dating site and have never seen someone in person, you need to be aware of that person.
Most of the time Thai girls from areas like Chiang Mai, Phuket, and Pattaya in Thailand claim to be sick and send messages to you and ask to send money as an emergency.
She will send you photos from inside a hospital saying that she is sick. These photos can be sent while just visiting hospitals. This is one of the common trick Thai woman uses to get money. Sending money to someone you barely know is a bad idea.
⫸ Ask you to Send Money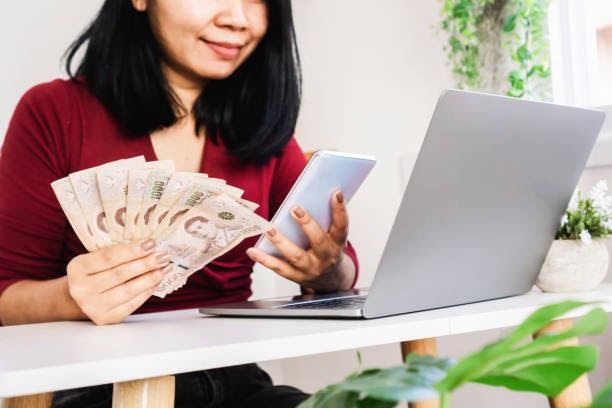 You might have met someone whom you think is the perfect match for you or are having a good conversation on the dating site.
But sometimes truth is opposite from what you think. That person might not be interested or feel the same for you or use you for money.
In most cases, Thai women whom you meet on online dating sites and dating apps only will pretend to be sick and in an emergency.
They might fake an accident and ask you to help them with their medical bill. You need to be careful if you face something similar to this.
⫸ Check their medical bills or ask for a proof
If you are not sure that the person you are talking to is not a scammer, you can ask them to send a medical bill from the hospital.
You can also ask for proof if they or their close relative is sick or met an accident.
A scammer will not be able to provide you with anything and will keep making excuses.
▀ Social Media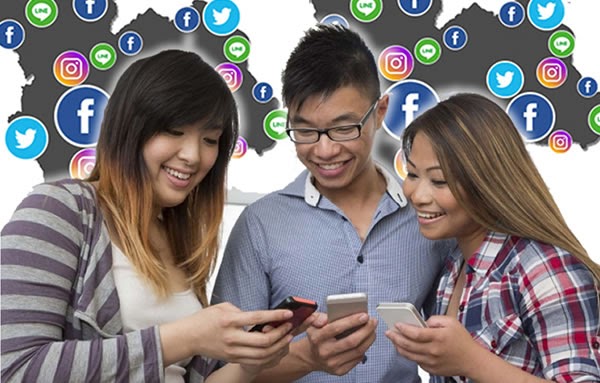 One of the finest and easiest ways to determine if you are talking to a Phuket or a Bangkok-based Thailand scammer or a real person is to review their social media profiles.
If you review their social media profiles, you might get a lot of important information. Thai scammers always give their real names so finding them on social media such as Facebook, Instagram will not be a difficult task.
If you find their social media profiles like Facebook, the first thing you have to do is find the friend list. If the friend list is too low about ten or so, that means the account is fake and so is the person.
The next thing you can do is go through their profile photos. Check and review if they have been previously with a foreigner, then this is a scam only.
From the Facebook social media account, you will know more things about the person and personality.
Most of the foreigners, such as Americans do not normally choose to date in Pattaya or Bangkok Thailand.
▀ Video Chat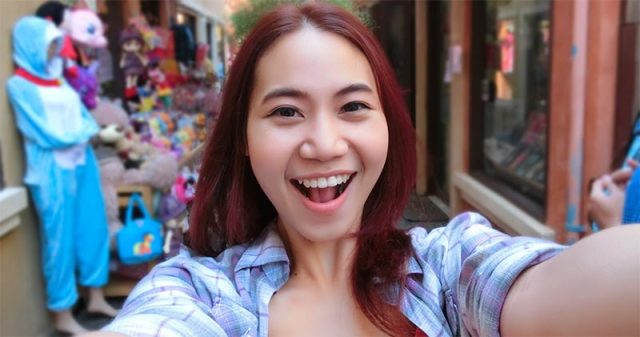 If you met someone from Bangkok Thailand through a dating site and she wants you to fly to meet her.
Do not fly to her just because you are in love with her, even if you had a video chat. Make sure to do some background checks to see if you are dating the right person.
If you have done your proper research and the person seems genuine, only then you can think of flying to a different country.
You can video call this person and ask the questions that will tell you more about the person.
Ask questions such as where they live, about their previous relationships, or they have previously done something like this.
Also, ask questions for which they are not prepared or can not answer quickly. These kinds of questions might expose them if they are scammers.
Another good thing about video chat is you can check if they are not a ladyboy by looking for Adam's apple or their behavior
▀ Career
You can also ask them about their career if you think you are moving too fast in a relationship. As the income of Thailand, even the capital Bangkok is lower than that of America.
It is natural not to be a rich person in Thailand and asking about their career will give them away if they are only scammers and only searching for a hangout.
If they say that they do not have a job in any rare job field, then this might be a sign to do good research and background check on that person.
You can also review their career profile if they give you their job details and see if they really work in that field or ask some related questions.
Websites to be careful with
There are many popular Thai dating sites and apps that can be used by Thai scammers to search and hunt for their victims.
Among them, the most popular are Thai Friendly, Date in Aisa, Thai Cupid, and many other free Thai dating sites. These cupid media sites can be easily searched on google. Most Thai ladies have a premium membership to the site and can send messages directly to foreign males and many users fall for their tricks.
There are several other sites, that can be found on Google, that comes with advanced search features and Thai language which makes it easy to target victims. There are many free Thai dating sites with a huge user base and free users as well. The site offers to send too many messages and send interest at a time.
On these Thai dating sites and dating apps, scammers find their victims online in Thailand mainly from foreign countries. Before you start searching for new singles around the world on these dating sites, you need to check the reviews. These reviews will tell you a lot.
Not all the users of these dating sites will be scammers, but it is better to be cautious if you are searching for a person to date.
If anyone is asking for money, then you need to be careful this could be a scam to get the money from you.
You need to be aware of anyone from Thailand who asks for your personal details or even receives messages with love quotes before getting started to know the person, even though they have premium membership.
Sometimes they might ask you to send the money to them so that they can visit you or ask you to visit them.
If this happens too soon, especially after one or two weeks, you need to block the person immediately.
These kinds of things always lead to a pre-planned scam.
Takeaway
A dating scam is as criminal as the other scams and we need to be aware of that. Many people look forward to finding a perfect match through a dating site but end up getting scammed. There are several ways that might help you to avoid such kinds of incidents and save your time and money.
You can look for some warnings and signs that will alert you about the person you are talking to or falling for. If they try to move you off the dating app or site quickly, this is one of the signs that tell you to be careful. Another thing you notice is that the discussions turn romantic very quickly. Scammers will get serious very quickly and might claim to be falling in love with you.
Another hint that you can take is they will start asking questions about you and your personal information. You should never give away your personal information or a password as stealing identity is very common in Thailand. There is a possibility that you might encounter a ladyboy in Thailand. They will pretend to be a woman with their information. You can avoid this by checking their height and looking for an Adam's Apple.
The scammer Thai women will ask you to fly to meet them within a couple of weeks or ask you to send money so that they can visit you. Never fall for these kinds of tricks especially if the person is from Thailand unless they have something to verify. This is just a scam to get money from you.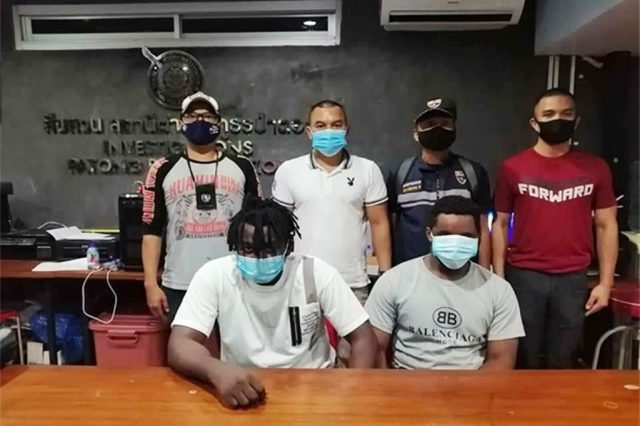 When you start chatting to Thai women,  they will claim that they are in love with you very soon. She will not hide her identity which will make you believe that she is telling the truth. You will end up getting married to her. After the marriage, she will look forward to getting a green card. Once she gets the green card, she will divorce you and leave you hanging in between. To avoid this situation, you need to wait before you commit anything. You need to make sure that you know each other well enough to take the relationship further. Otherwise, you will end up losing your time and money.
Another popular scam is the girlfriend scam. A Thai woman will pretend to be your girlfriend and you think that she is interested and feels the same way. But in reality, all she thinks of you is a walking bank. She will ask you to fly to her stay with her for some time. The time you will be staying with her, you will be a walking bank to her. She will use your money and then leave you when she will get tired of you.
| RECOMMENDED DATING SITE | REVIEW | VISIT |
| --- | --- | --- |
| | Top dating site with over 16 million active members. Free to Try! | |
Like this Article? Subscribe to Our Feed!
Ruth is a life coach who specialises in finance, relationships and career development. Outside work, she loves writing novels and guides for personal development.