The Best And Honest Speaky Review [2023]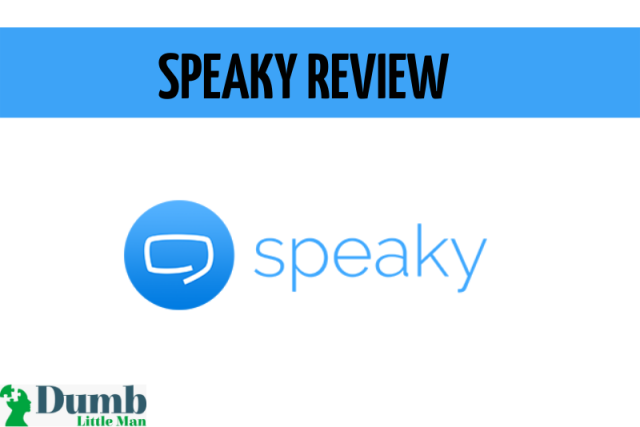 More and more people are currently seeking to find cost-efficient and productive ways of learning a language, as it is not secret that knowing a foreign language has high importance and a number of benefits.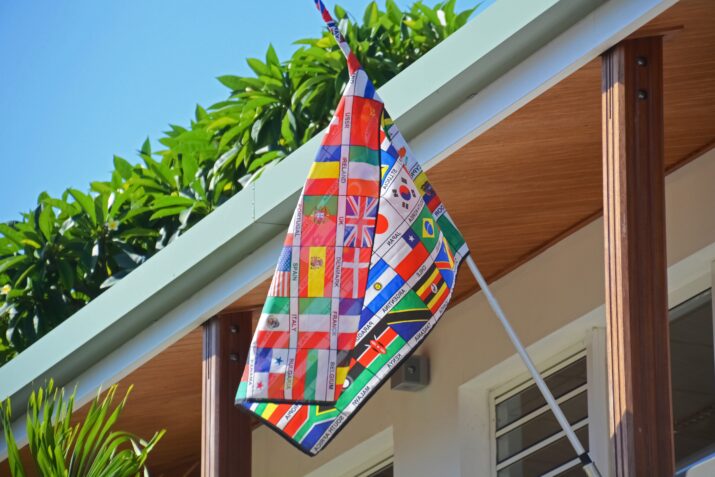 One of that ways which can give the opportunity to those who want to learn a new language without spending a large amount of money and productively, as well is language learning apps,like Speaky.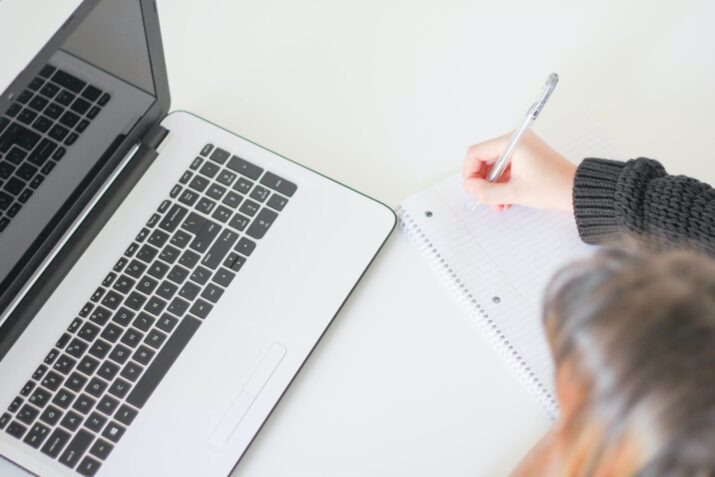 There are several advantages of language learning platform over traditional offline lessons,such as regular conversations with native speakers and language partners all around the world, making new friends who make learning process more interesting, awesome community to discuss and find the answers to interesting questions.
In this article, we will rewiew the most popular language exchange app – Speaky language exchange app as well as 5 top language learning apps that help you learn a language.
CLICK HERE TO READ MORE ABOUT SPEAKY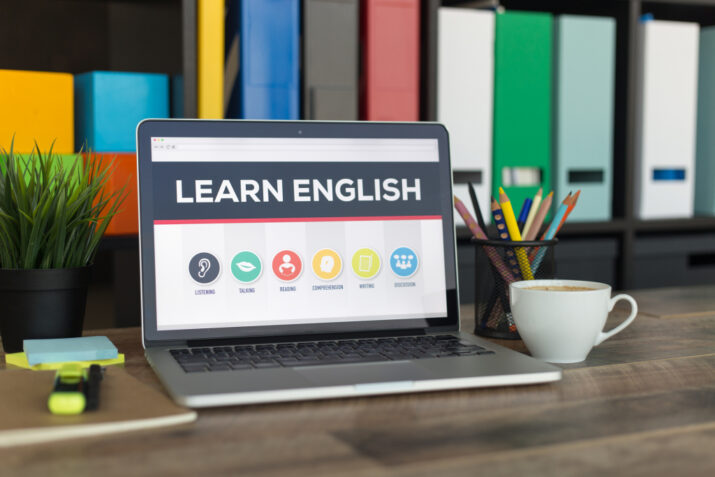 Speaky Review
Let's start with Speaky that is the global platform dedicated to language learning. All language learning apps have specific features to make them different from other ones.

Regarding the Speaky, it provides social way to learn languages with a community. It might be difficult to find people who share the same interests with you in real life. However, Speaky language exchange community is the place where you could find language exchange partner from more than 180 countries, talking over 110 languages. Just use Speaky!
Thanks to understandable interface of Speaky you can make conversation with language exchange partner whose target language same with yours. In Speaky, you can chat or send voice and video messages from the web site and get their translation, as well.
Another feature is that it is a good tool that makes possible to talk with online users in Speaky whenever you want to practice. And the blog of Speaky language exchange app regularly makes you informed about free useful language exchange tips and stories. You might find tools available in Speaky out so helpful.
The reason is that, they give you chance to chat with a correction feature, correct your pronunciation with the help of voice notes and make a video and voice calls in Speaky. Reviews about Speaky is brilliant. Use Speaky daily!
In addition, the translation tool in Speaky makes corrections more understandable for language learners. Speaky language exchange app is available in 11 languages, like Spanish, English or French.
Knowing that Speaky definitely has many beneficial sides, I would like to advice it for all language learners. I hope that users will also like using Speaky and Speaky will become their helper in learning a new language.
The majority of people who share their reviews about Speaky assessed it as the 5 stars app. It means that Speaky is the best language learning app.
You can see lots of reviews about Speaky on the official site and by Google search. If you have any questions about Speaky, just send a message to the email of Speaky.
And you can find more information and answers to the question about Speaky that you are interested in by visiting the the community of Speaky in Facebook from this link or the community in Twitter from this link.
CLICK HERE TO READ MORE ABOUT SPEAKY
Speaky is both available in Google Play and App Store.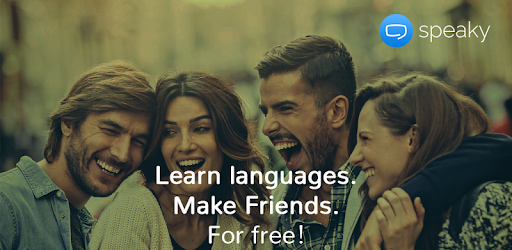 Cost and membership
Speaky is absolutely free language exchange app. So, do not miss the opportunity to learn languages free of charge and sign up for Speaky language exchange app right now. Use speaky everyday!
CLICK HERE TO READ MORE ABOUT SPEAKY
Can you imagine that a 30-minute practice in any language with a great app could help you to overcome your fears and barriers related to learning languages? Without attending in physical classroom or tutorials, you may take the best advantage just by downloading Pimsleur for free.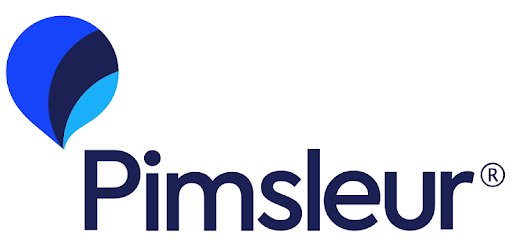 Pimsleur is a brilliant platform, designed with the methods by Paul Pimsleur to ease the language learning process. It has gained popularity among language learners around the world because of its straightforward approach to learn a language in a community.
It offers you video lessons whose duration is 30 minutes in different topics and daily conversations. These mentioned lessons focus on enhancing basic skills in speaking and teaching to master the pronunciation of native speakers in a community.
Another thing which we would like to say is that this platform is mainly concerned with practical use of languages. Commonly-used words and phrases will help language learners to intearact with other people in any community.
Well-structured memorization system provides you a weekly revision of vocabulary and phrases. After a 2-week practice on Pimsleur, you could see your progress and results in your target language.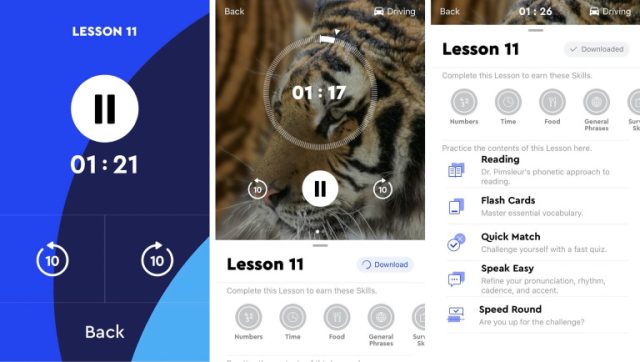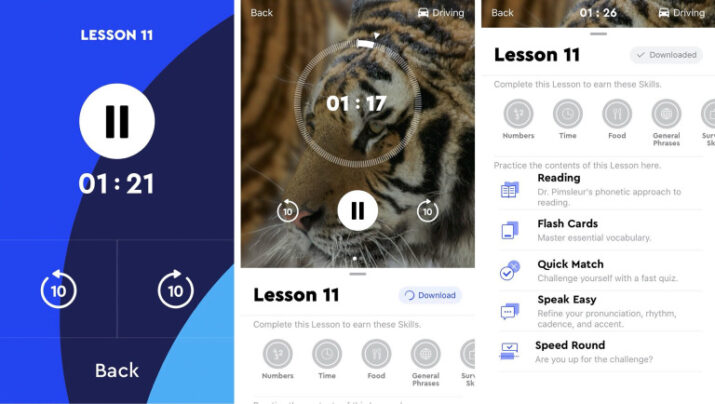 Here, you are able to find and enjoy 51 commonly-spoken languages all over the world, such as English, Japanese, German, French.
Althouth it has limited sources of conversational dialogue, you can find a large number of materials for free that may help to boost your grammar skills. At the end of the lessons you may review your progress.
Cost and membership
During the first 7 days, you are not required any charge to use the app. However, if you want to continue, you will have to make payment around $14.95, which gives you a chance to use the premium version without limites for the period of 1 month.
CLICK HERE TO READ MORE ABOUT PIMSLEUR
The methods and approaches to language learning might be different. Yet, the purpose and desire that inspires us to start a language will be the same. And Mondly is the best idea to start your journey and jump into a new language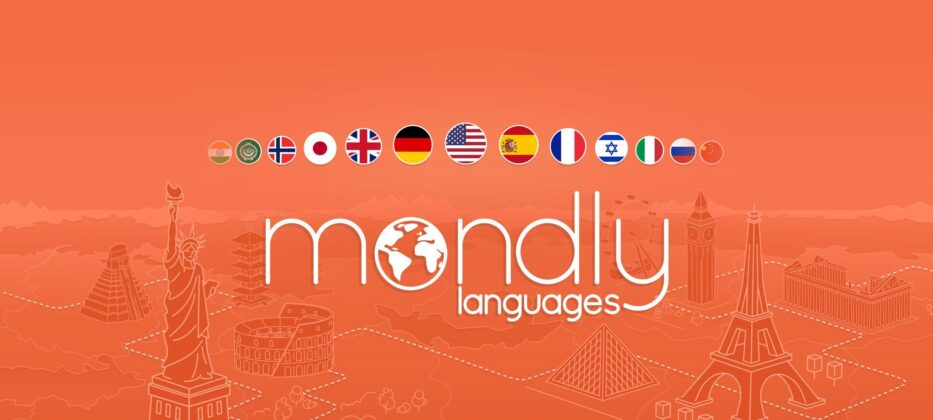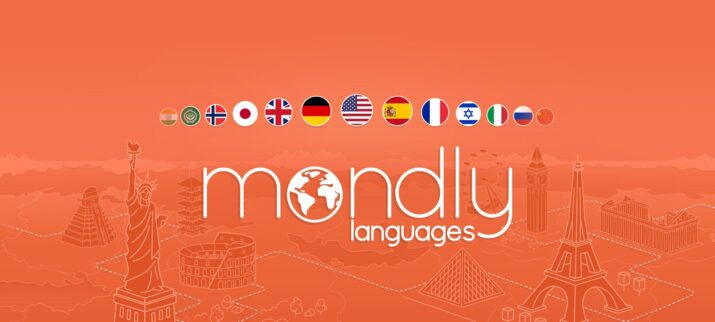 Mondly is a good app to try a number of both well-known and less common languages. It gives you a unique opportunity to learn a language with variety free methods in a big community.
Daily practice makes perfect. With Mondly you are notified to study more on a regular basis at exact time. Daily lessons prepared by creators will guarantee your quick results in any language.
Game-based exercises are a great way to teach languages both children and adults. It contains different types of pictures that focus on your vocabulary skills. These games have a particular impact on your daily lifestyle and make you keep the habit of everyday practising.
One of the most important feature of Mondly is that it contains an Oxford English course which makes your way easy to take international examinations. This course includes 3000 most important words that may ensure your successful exam preparation.
Lastly, the app has a chat bot that provides you with language exchange with customized responders. During these messages, you are able to learn basics of greeting and other situations which you encounter in real life.
Although these conversations seem unrealistic, it may help you to evolve your basic knowledge in any language and review your progress at the end.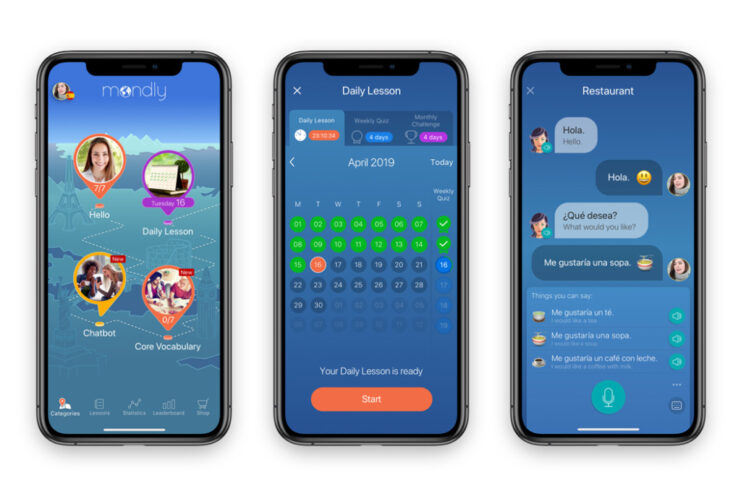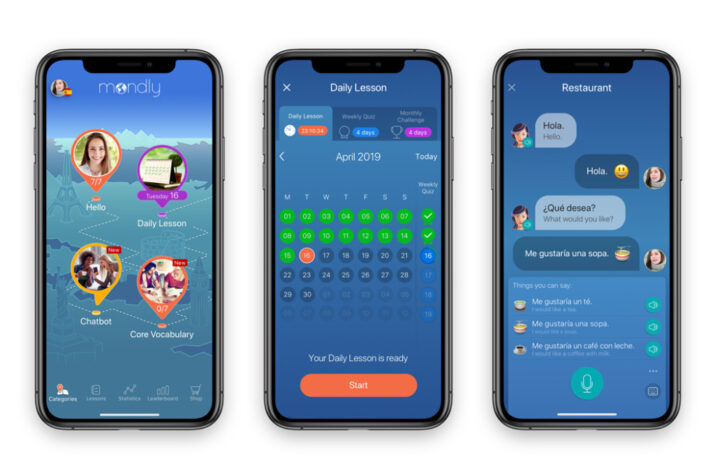 Cost and membership
If you are going to create an account and willing to use it further, you will have to make a particular amount of payment to use. You are required to pay $9.99 per month and $47.99 yearly. Yet, there are free sample lessons which let you enjoy limited features and premium version temporarily.
CLICK HERE TO READ MORE ABOUT MONDLY
You can come across lots of online tools and app while you search on the Internet. But, it may seem sometimes impossible to find the exact one which suits your level and age. And if you are interested in a modern way of teaching and want something that includes the best features, Babbel can definitely solve your problems.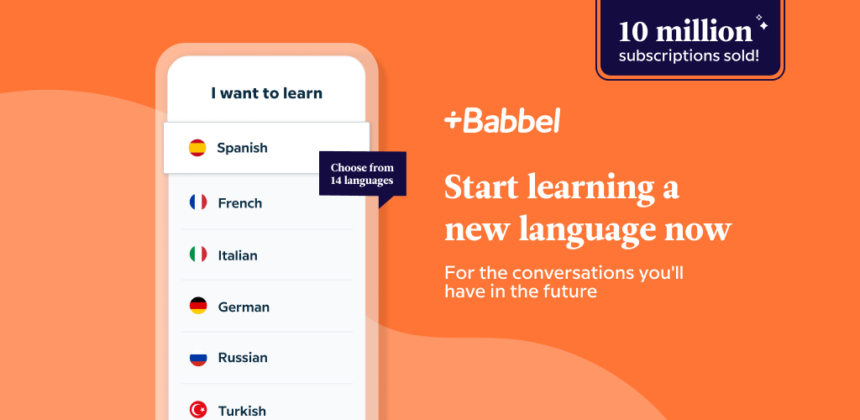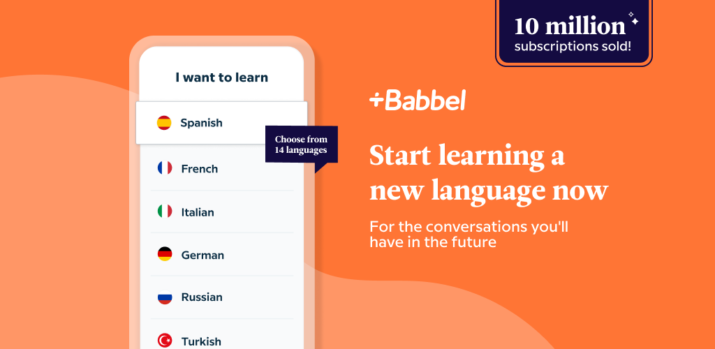 Babble is an online app, consisting of a large number of classes conducted by qualified and experienced teachers. Undoubtedly, every user may find these classes useful and interesting.
It has programs and courses in 13 differnt languuahes, including Dutch, French, German, Indonesian, Italian, Norwegian, Polish, Portuguese, Russian, Spanish, Swedish, and Turkish.
Advantages
It is a wonderful tool and place where you are able to create friends circle and friendly community with numerous native speakers. App can connect millions of learners all around the world.You can send a message to experienced teachers when you need a help.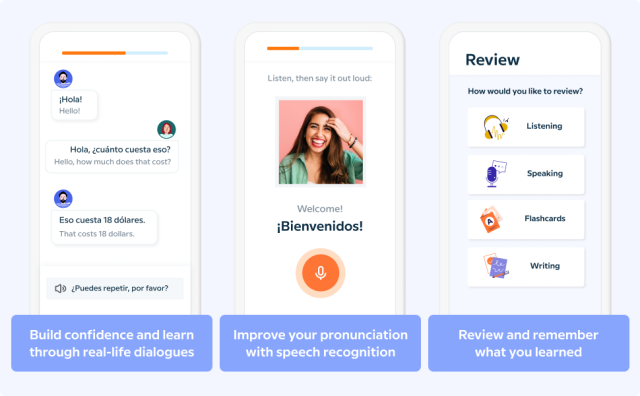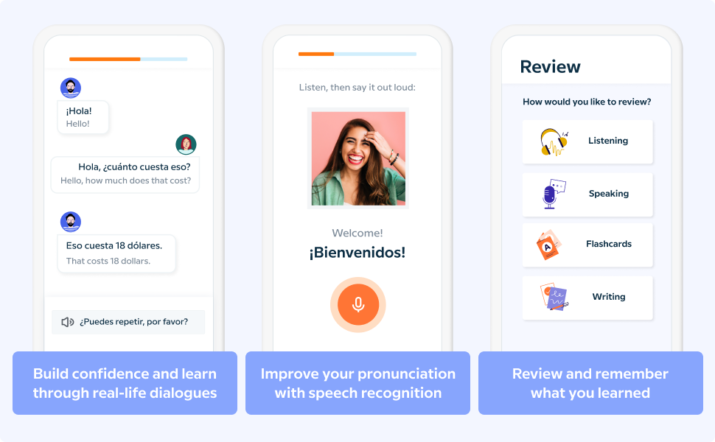 The app reinforce toy to make a daily practice in your target language and motivate you with the help of award-winning structure.
Quiz-based content is rellay useful for everyone who have difficulties to understand topics easily. Every single picture describes one single topic in depth. Due to this features, you may make sure there would not be any problems regarding comprehension.
Users find this feature especially practical which is downloadable lessons and materials. This gives you a chance to practice language outside of the app.
After having practised for 5 hours, you will be getting mastered basic conversations in your new language.
You find reviews of people about Babbel by Google.
Send a message to the email adress of Babble to find out information you interested about this tool.
Cost and membership
You can have a free access to most of the courses and materials, which may make happy every user.
But, if you have a desire to enjoy limitless options and features, it has a premium version which does not require you much payment. It costs $12.95 per month and gives you an access to all of the resources.
CLICK HERE TO READ MORE ABOUT BABBEL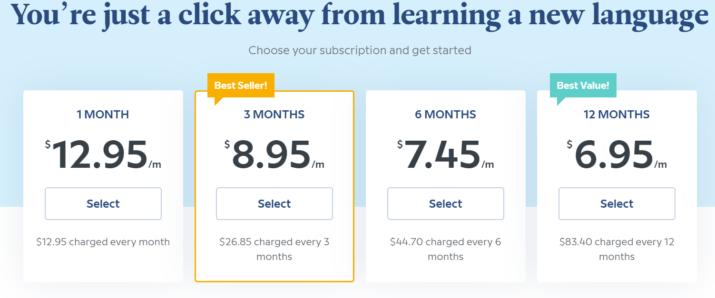 Do u have enough vocabulary range and grammar knowledge in a particular language, but you are not self-confident enough to talk with native speaker in real conversation? It is all OK if you are this kind of person, since many learners face this problem during language learning process.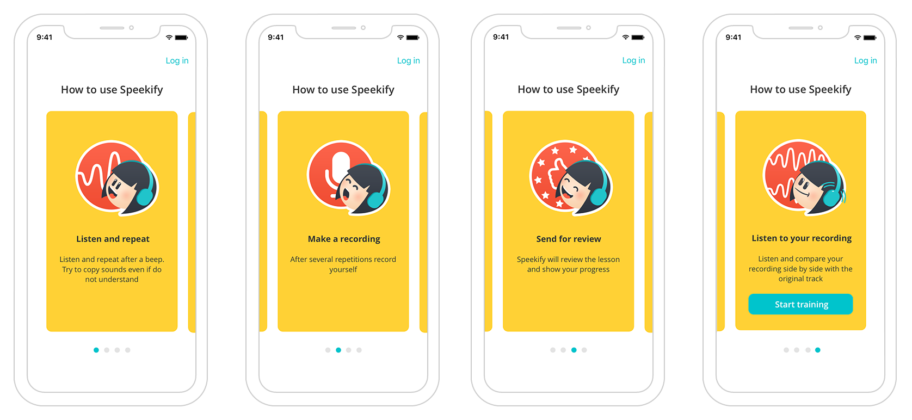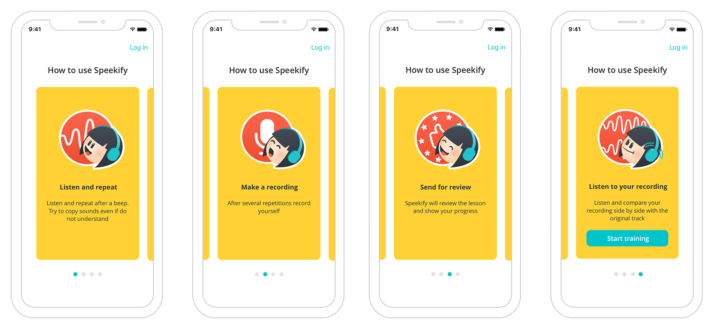 It might be difficult for you to solve such problem by yourself. So, for that reason I want to represent you Speekify – a language exchange app.
Advantages
This app offers its users innovative and easy method of learning a new language. Now, let me elaborate this method, what it contains and reviews about it.
Speekify emphasizes audio lessons and it is considered as one of the main features of this language app.When you start to use Speekify, you are provided with several lessons. There are some special features which provide you with audio tracks in each lesson divided into phrases.
After each phrase has sounded,you hear a signal which means that you should repeat the phrase you have just heard. It is more helpful for learning a new language if you try to imitate sound and intonation.
Then, you should record yourself, after you have repeated several phrases and practiced speaking.
After you have repeated several phrases and recorded yourself, Speekify analyze the lesson, which helps them find out what mistakes and sending messages about them. Speekify also shows your progress based on the analysis.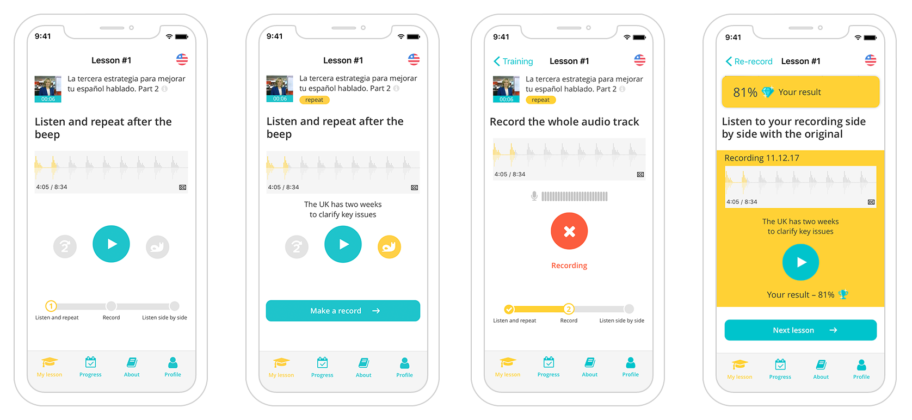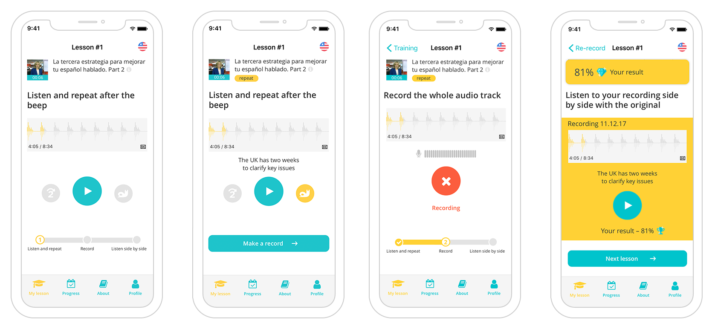 Cost and membership
Premium version payment varies and prices for each course depends on their level. You may find more information by checking out the website and reviews about it.
CLICK HERE TO READ MORE ABOUT SPEEKIFY
If you are looking for a language partner and practised tutors that share their knowledge with you to help you learn a foreign language, then Preply is precisely for you.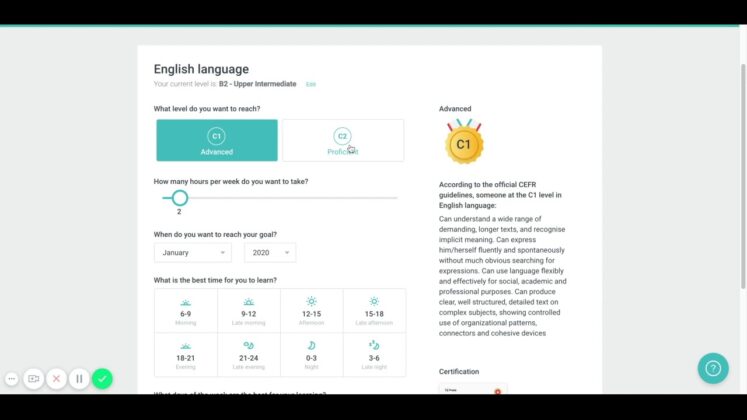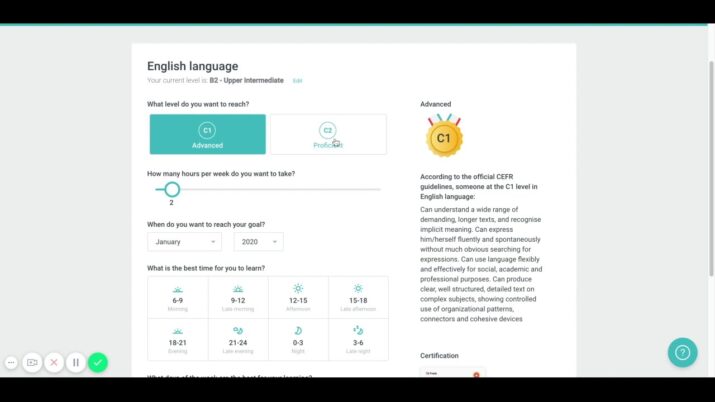 Preply is a language exchange app connecting experienced tutors from 185 countries with language learners from all over the world.
You can learn many famous languages, such as English, Spanish, French, German, Chinese, Russian, Japanese by using Preply. Many learners find it difficult to speak like a native speaker in the language they are learning. If you also have such problem, just sign up for Preply and learn to speak naturally by talking with professional online tutors.
Another feature which will make users happy is that Preply is the app in which you can find language partners in a big community. Preply checks the accounts of every tutor carefully. On Preply, you can take lessons in convenient time for you, if you have a busy schedule that disturbs you to take lessons.
Do not worry that whether you can afford services of tutors, as you can exactly find the tutor whose wage is affordable to you. You can send messages to experts whenever you have a problem and report them; they help you in solving it.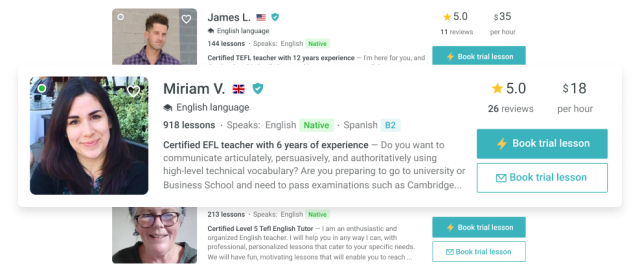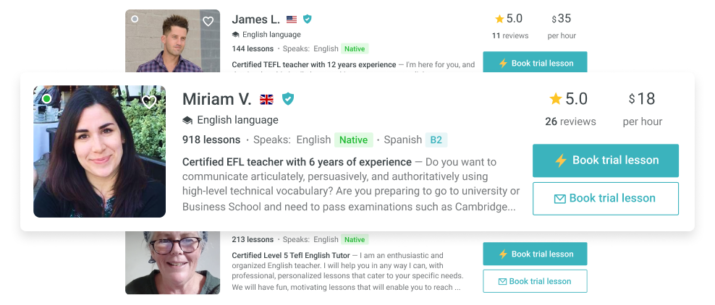 The app of Preply is more convenient to use. To send message to the expert was problematic in the previous version of Preply app.
But, in the current version of app, you can send message to the expert with no problem.
Cost and membership
Each teacher sets the price for a lesson on Preply on her/his own. So, let's search for tutor who offers his/her service at affordable price for you.
CLICK HERE TO READ MORE ABOUT PREPLY
Conclusion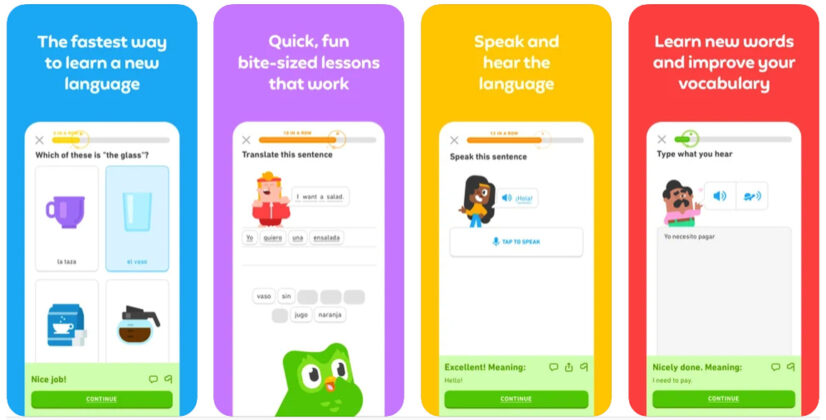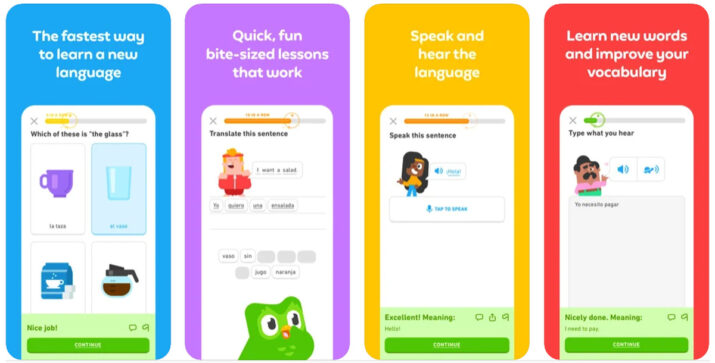 There are many free language exchange apps on the Internet. Every app offers its distinctive feature and functions, which users may fully enjoy its facilities, such as instant receving a message via chat bot in order to boost communication skills and vocabulary.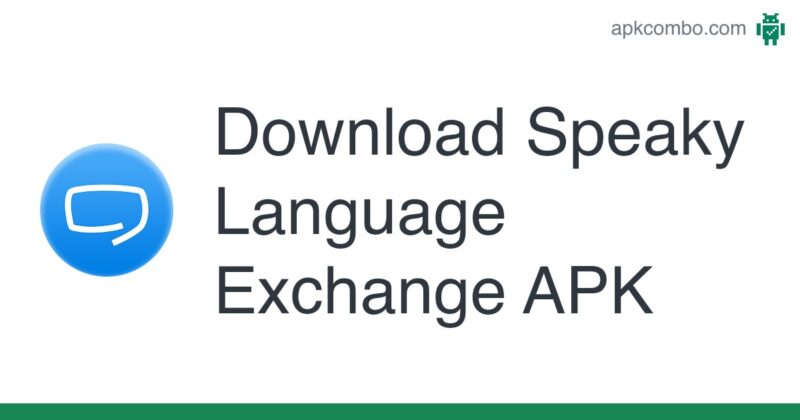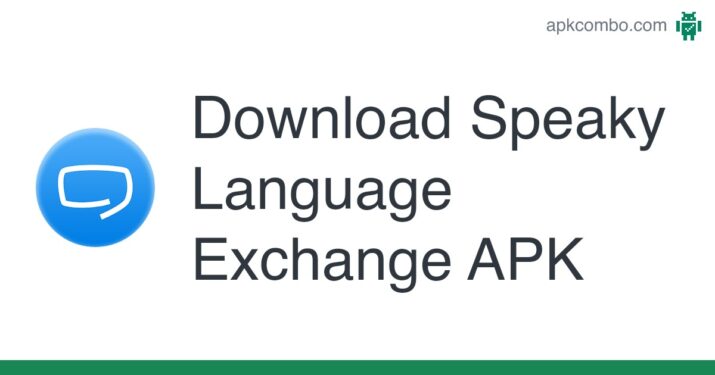 Each language exchange tool is able to connect millions of learners with its special feature, like direct translation and language exchange facilities.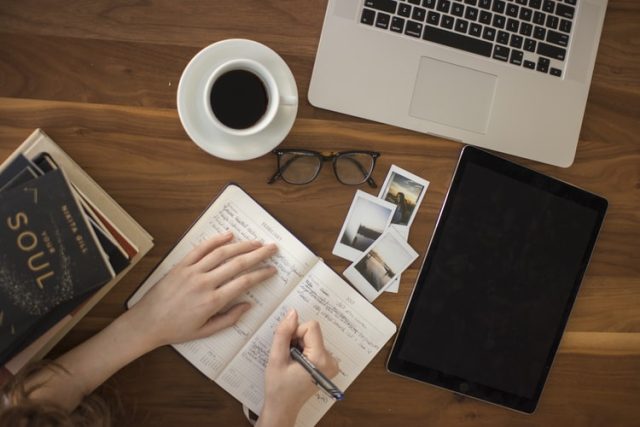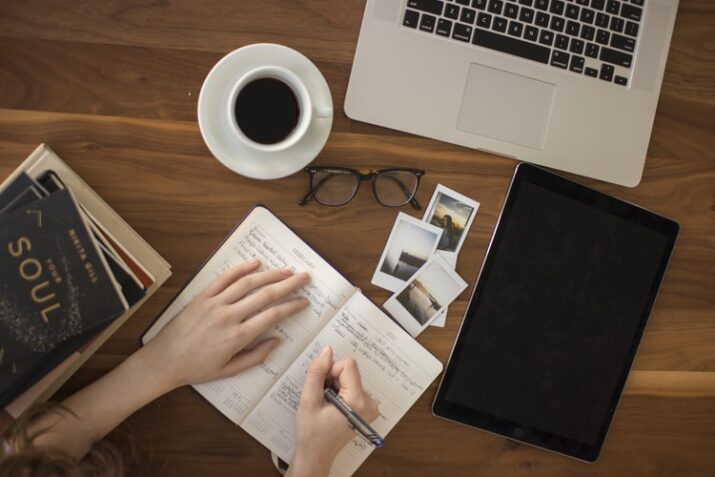 If you are searching an app which will help you to cover all of your skills, Speaky language exchange and other above mentioned apps – Pimsleur, Mondly, Babbel, Speekify and Preply help to review what you learnt daily, strenghten your knowledge with pictures with a single translation, interactive methods and direct chat messages between an instructor and user, as well as, connect numerous users.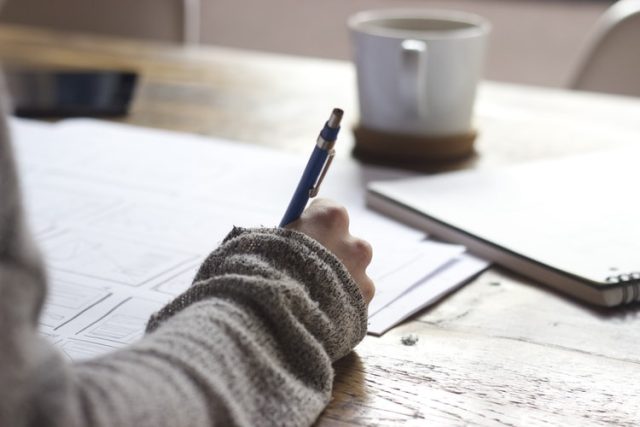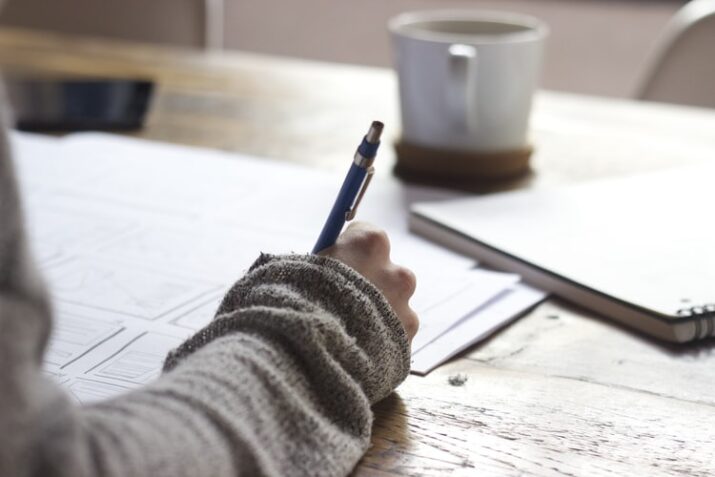 CLICK HERE TO GET PIMSLEUR AT A DISCOUNTED PRICE
CLICK HERE TO GET MONDLY AT A DISCOUNTED PRICE
CLICK HERE TO GET BABBEL AT A DISCOUNTED PRICE
CLICK HERE TO GET SPEEKIFY AT A DISCOUNTED PRICE
CLICK HERE TO GET PREPLY AT A DISCOUNTED PRICE
Like this Article? Subscribe to Our Feed!
Passionate in tech, software and gadgets. I enjoy reviewing and comparing products & services, uncovering new trends and digging up little known products that deserve an audience.