10 Smart Ways to Financially Recover From a Car Accident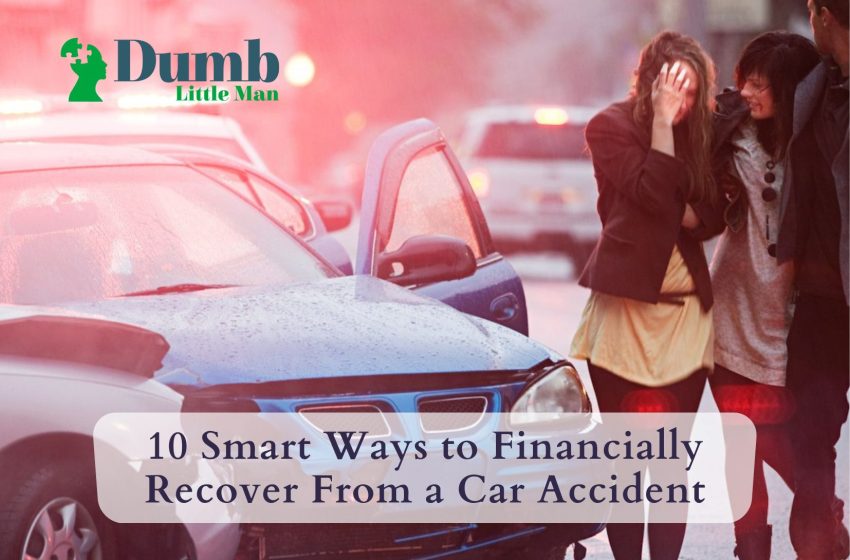 If you've been in a car accident, you know it can be an expensive experience. Not only do you have to worry about the cost of repairs, but you may also find yourself dealing with missed work, medical bills, and other associated expenses.
Fortunately, there are ways to recover from a car accident financially. In this post, we'll outline 10 of them. After you are done reading our list of things you should do after a  car accident, you should be able to mitigate your losses without damaging your pocket.
File an Insurance Claim as Soon as Possible.
One of the most important things you can do following a car accident is to file an insurance claim as soon as possible. This will ensure that you can receive financial help as soon as possible.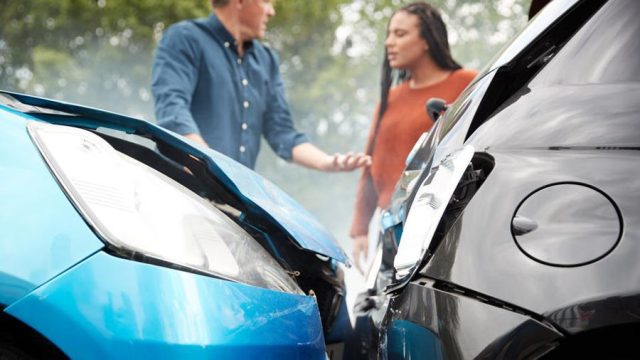 Remember that there are time limits for filing insurance claims, so be sure to contact your insurance company as soon as possible. You will likely need to provide them with a police report, photos of the damage, and an estimate from a repair shop.
Get Multiple Quotes for Repairs.
When you're in a car accident, the last thing you want to worry about is the financial toll it will take. But don't worry, we've got you covered. Follow these 10 tips, and you'll be back on the road in no time—without breaking the bank.
Tip #2: Get Multiple Quotes for Repairs. When you're in a car accident, getting multiple quotes for repairs is important. Not all repair shops are created equal, and some may try to take advantage of your situation. Compare prices and make sure you're getting the best deal.
Don't Neglect Your Health.
Don't neglect your health after a car accident. It's important to take care of yourself both physically and mentally.
Some things you can do to take care of yourself include:
-Seeing a doctor regularly for checkups and follow-ups
-Eating a healthy diet
-Exercising regularly
– Meditate and get enough sleep
-Staying positive and focusing on your recovery
Get a Rental Car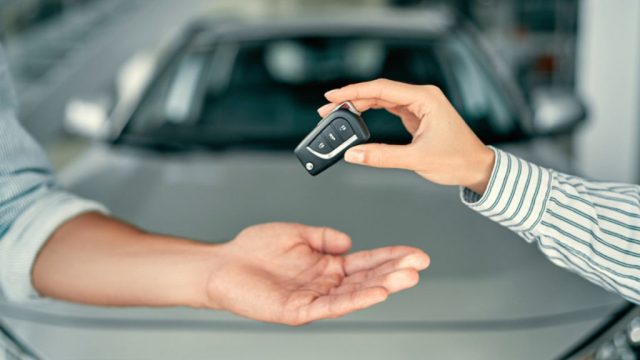 If you're in an accident, one of the smartest things you can do is get a rental car. Not only will this allow you to continue going about your life as normal, but it will also help minimize the financial impact of the accident.
If your insurance covers rental cars, take advantage of this benefit. Many insurance companies will reimburse you for the full rental cost minus your deductible. And if you don't have rental car coverage, don't worry—there are plenty of ways to find a discount.
Just be sure to reserve your rental car as soon as possible, as they tend to fill up quickly after an accident.
Research the Value of Your Car.
One of the most important things to do after a car accident is to research the value of your car. Knowing what your vehicle is worth will help you negotiate a fair settlement with the insurance company.
There are a few ways to go about getting an accurate estimate. The most reliable method is to get a quote from a reputable car valuation service. Another option is to check online classifieds websites like Craigslist or eBay to see what similar cars are selling for. 
Whatever method you choose, get multiple quotes to get a realistic estimate of your car's value.
Understand Your Coverage.
Insurance coverage is one of the most important things to understand after a car accident. What does your policy cover? Are you responsible for paying a deductible? Will the other driver's insurance cover you?
It's important to speak with your insurance company as soon as possible to understand what is clearly and isn't covered. If you're not sure about something, don't hesitate to ask. The last thing you want is for there to be any surprises down the road.
Review Your Policy Limits
If you've been in a car accident, your priority should be your safety and the safety of your loved ones. But once you've stabilized, it's important to start thinking about your financial recovery. Depending on the accident's severity, you may be entitled to compensation for medical bills, property damage, and lost wages.
Before you start making any claims, it's important to review your policy limits. Make sure you understand what is and isn't covered under your policy. Don't hesitate to contact your insurance company if you have any questions.
Consider Using Aftermarket Parts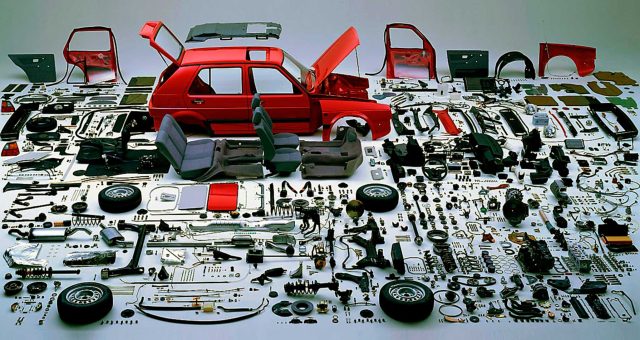 When repairing your car after a crash, you have a few options. You can use OEM parts (original equipment manufacturer), aftermarket, or recycled parts. OEM parts are the most expensive option but are also the most durable and reliable.
Aftermarket parts are cheaper than OEM parts, but they may not be as sturdy or long-lasting. Recycled parts are the cheapest option, but you should be careful when choosing them as they may not be as safe or reliable as other options.
No matter which option you choose, consult with your car insurance company to see if they offer any discounts for using specific parts.
Take Advantage of Discounts
If you've been in a car accident, one of the best things you can do is take advantage of the discounts offered by your insurance company. Many insurers offer discounts like taking a defensive driving course or installing a car alarm.
You may also get a discount on your insurance premiums by raising your deductible. Just be sure to weigh the pros and cons of doing so, as you may not want to have to pay a high deductible if you're involved in another accident.
Check Your State's Laws
If you're involved in a car accident, it's important to know your state's laws and regulations. For example, some states require drivers to carry specific types of insurance. In contrast, others have specific rules about who is at fault in an accident. You can find more information about your state's laws on your insurance company's website or by contacting an attorney.
Conclusion
You've been in a car accident, and your finances are in shambles. Financial recovery may be hard, but there is a way to get it all back. If you get into a car accident, remember the abovementioned ways, and you are good to go. Your car insurance is extremely useful during times like this. They can cover a portion of your medical expenses, pay for car repairs, pay for the cost of a rental vehicle, and pay for lost wages. 
They can even cover damages you've caused to the other party. Your car insurance is extremely important, and the full value of its premiums will be felt only when you need it most. Car accidents are more of an eventuality than a possibility, and the best remedy to a financial problem is to prepare for it. You should always have emergency funds for situations like these. Even if your funds don't cover the expenses completely, having a financial buffer would still help.
Like this Article? Subscribe to Our Feed!
At Dumb Little Man, we strive to provide quality content with accuracy for our readers. We bring you the most up-to-date news and our articles are fact-checked before publishing.