Rosetta Stone Reviews: Not So Effective As Others [2023 Edition]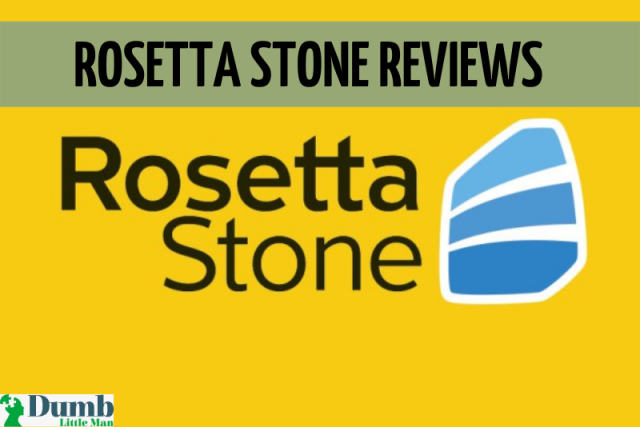 Rosetta Stone Review
Not every day is the day when you decide to learn a totally new dialect for yourself. The reasons can be different. You might be trying to get a student VISA of a particular or just simply trying to learn the language of your forefathers.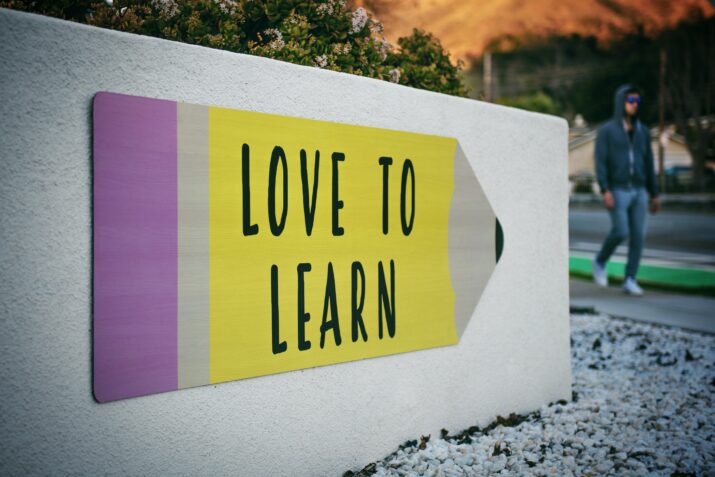 Whatever the reason is, learning a dialect is a long and hard journey which is not going to get fully completed without a dialect mastering program. But what kind of program should you choose?
That's a really good question and depends mostly on only one thing. The target language you are trying to learn. But if you are thinking about the online learning stream rather than physical, you can get a lot of diverse options.
Why choose the online learning stream?
It's the year 2021 we are living in not 1981! If someone asks what's the biggest technological advantage of the year 2021 has over the last century, the answer quite simple, the power of internet.
We have now got the chance of getting any kind of education from the comfort of our home. Much thanks to the events that followed the aftermath of the pandemic.
That's why, the online learning platforms has brought their game up to a whole new remarkable level. So, if you are looking to learn and speak a language with the native pronunciation and writing transcript, online platforms are the best choice.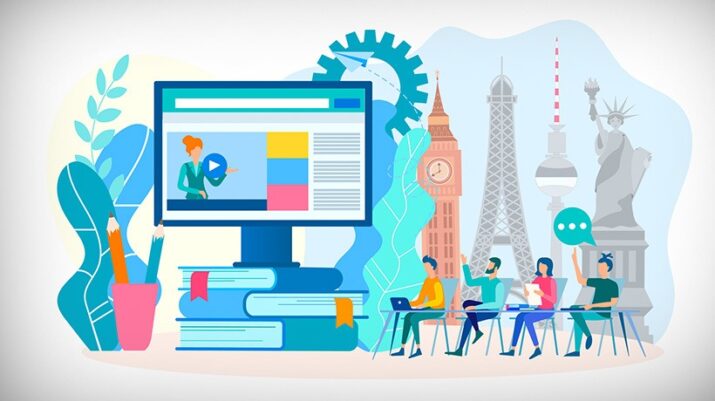 Image from elearningindustry.com
Challenges you are going to face
Lets be real honest here, it is a fact that online mode of learning indeed makes learning a language quite easy. But there are certain challenges as well that you are going to face in your journey to learn and speak a language.
For instance, most of the users find online learning stuff quite tough just because they have been taking physical classes throughout their life. This sudden shift in learning dynamics can make them quite confused throughout the course.
Users also report about the 'lack of on the spot questioning' when it comes to major online learning a language platforms.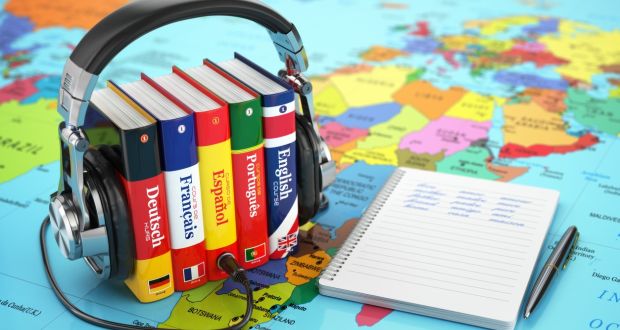 Image from irishtimes.com
The art of mastering a new language
But there must be some trick or rule I can follow to learn a totally foreign language effectively!? Of course there is. The same rule that's going to help you master any stuff at any point of your life.
Always fall forward. No matter if it took a whole week just to fully understand a particular grammatical rule. This week of learning is still way more better than a whole week of procrastination.
And when we talk about learning a foreign language, you are going to need this type of persistence a lot.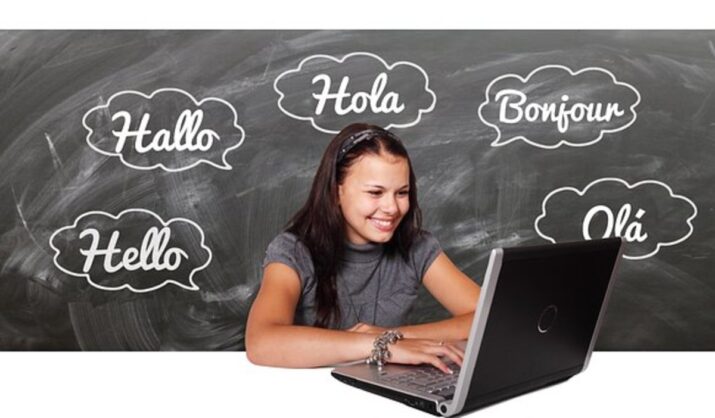 Image from owlcation.com
World languages categories
According to FSI, CIA World Factbook, all the prominent languages around the globe are divide into 4 categories based on the fact that how hard it is for a complete beginner to fully master these languages.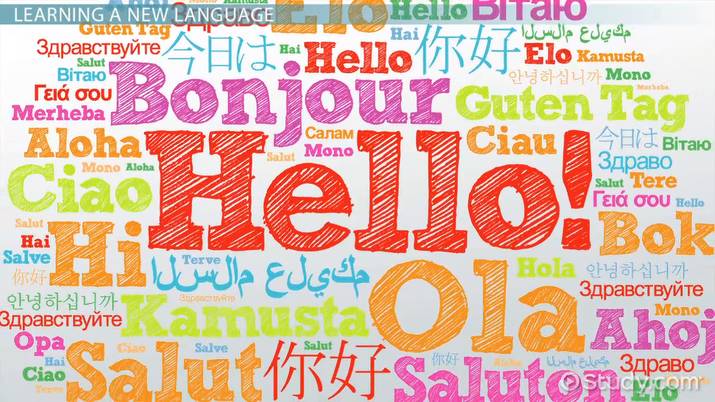 Category 4 contains the hardest to learn languages such as Arabic, Mandarin, Japanese, and Korean.
Category 3 contains languages that are referred as 'hard to learn' but not as much as Category 4. These languages are Hindi, Russian, Thai, etc.
Category 2 contains languages that are relatively 'moderate' to learn. The languages include German, Indonesian, Malay, etc.
Category 1 includes the most easy to learn languages that any one can master such as Dutch, Romanian, Italian, etc.
But how much difficult a particular foreign language is also varies from learner to learner.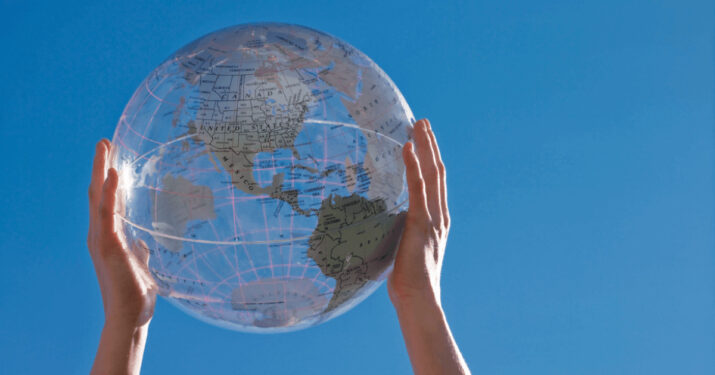 Image from babbel.com
Why is Rosetta Stone popular?
Welcome to Rosetta Stone!
Welcome to the all in one program to learn every single popular dialect currently spoken throughout the world. For every new language learning enthusiast, the Rosetta Stone setup is the ultimate platform to learn a foreign language effectively. Especially languages like Spanish, French, German, and English.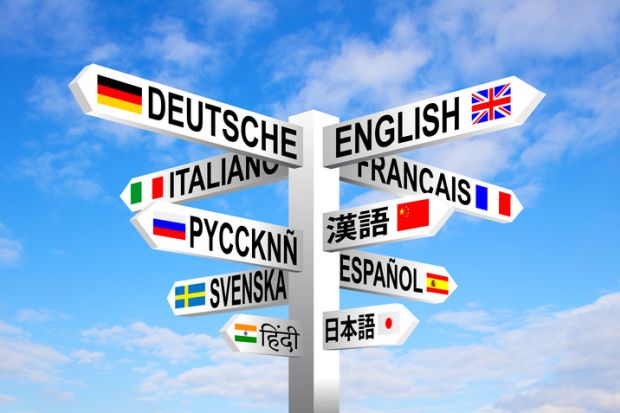 Over the years, Rosetta Stone has been indeed able to secure the top spot among major language learning programs. But every rise has a fall in the end.
With the sudden hype in online based education, Rosetta Stone hasn't been able to keep up with the already evolving technology. this eventually resulted in the downfall of Rosetta Stone.

Image from schooleducationgateway.com
The Rosetta Stone User Interface
Quite recently, the Rosetta Stone user interface went through a change in the user interface after quite some time. With the new and improved speech recognition as well as addition of new learn a language groups, Rosetta Stone has tried to adapt itself with the upgrading technology.
But if we talk about a complete 'Rosetta Stone learn a Language Interface' overview, things are pretty much same as the last version.
The levels, unit, and lessons structuring per dialect is still the same. The administrator reporting and evaluation category are also at their usual place like in the previous interface.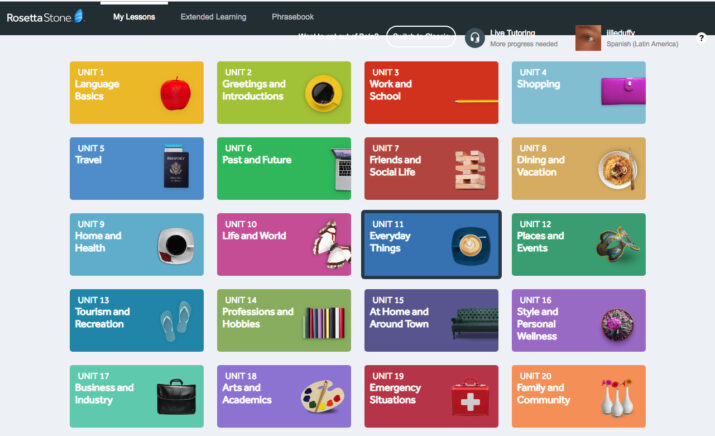 Image from pcmag.com
Have you made the right choice?
If you ask me about the whole stone rosetta setup and have you made the right choice or not, you haven't made the right decision as a beginner. In order to learn word and phrases of a mother language effectively, Rosetta Stone is not the best option you can choose.
You might be surprised but if you a take a survey today, most of the current dialect enthusiast who were total beginners a few years back will not recommend Rosetta Stone.
And in my opinion, it is simple because Rosetta Stone's lack of ability to adapt with modern language learning trends.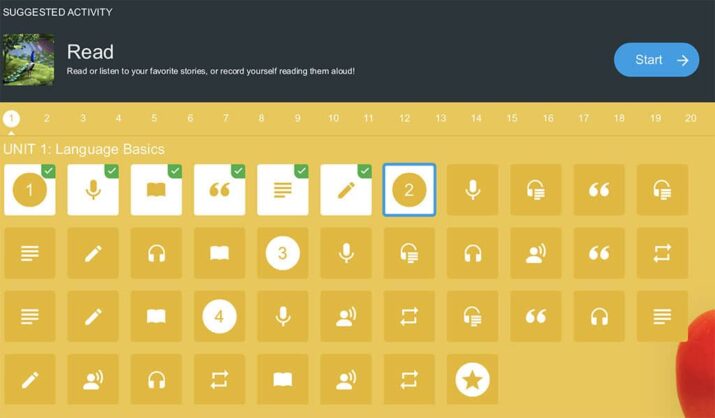 Image from slideshare.net
The Rosetta Stone mode of teaching
So, you might be thinking about the Rosetta Stone program and how it actually teaches you to any foreign language you prefer.
The Rosetta Stone's mode of teaching a new language is solely based on the audio based lessons and practices. All these lessons are aided with the truaccent speech recognition to help you better understand how the exact native pronunciations go.
While using Rosetta Stone, you are you're own supervisor. In simple words, stuff like course pace and course levels is totally up to you. The same thing goes with built-in tests and exercises.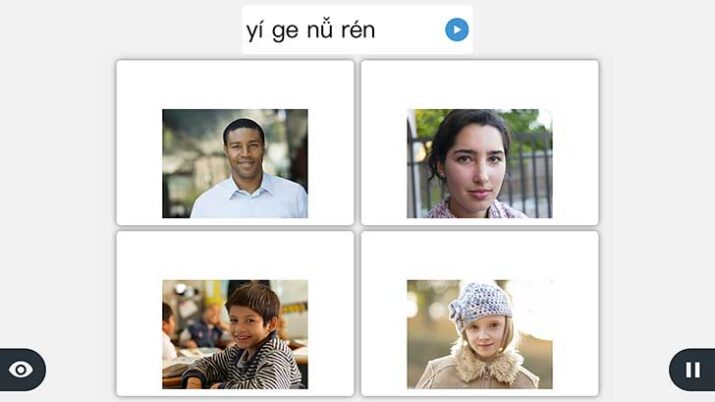 Image from edutopia.com
Ignorable flaws of the Rosetta Stone setup!
Lets talk about the common flaws that are associated with any online dialect mastering program, including Rosetta Stone.
First, you are going to need a stable internet connection or it will be quite difficult for you to be recognized as one of the best dialect learners on your respective program.
Second, if you are using the desktop version / website of Rosetta Stone setup, you are going to have some know how of exactly a computer works.
Third, new language learners often report about not being able to access their so far progress data i.e. previously taken tests, completed exercises, practices, etc. Don't need to panic, you can resolve this issue 9 out of 10 time by contacting the respective customer support.
Image from buzzfeed.com
Dreams Shattering flaws of the Rosetta Stone setup!
The above was the list of some common issues faced by not one language learner but a number of users on all major online subscription based programs. Now, lets talk about some issues that are strictly associated with using Rosetta Stone.
According to a recent Rosetta Stone review, the words and phrases included in the course structure aren't upgraded with the latest changes. Especially if you're trying to learn a Latin American language.
Instead of building confidence in you, Rosetta Stone keeps you repeating easy to learn repetitive words and phrases. You can't speak like a native speaker this way.

Image from amazon.com
Hefty Subscriptions!
In my opinion, the quality of dialect knowledge Rosetta Stone actually provides regarding any mother dialect is not enough to justify their hefty subscription charges, period.
for a 3 month subscription plan, Rosetta Stone charges 36 USD, for a 6 month plan 66 USD, and for a 12 month subscription plan the charges go all the way up to 96 USD.
Thinking that their voice recognition based language learning technology is quite spectacular, Rosetta Stone does offers a lifetime access plan for 179 USD. But this hasn't affected any of the popular review about Rosetta Stone still.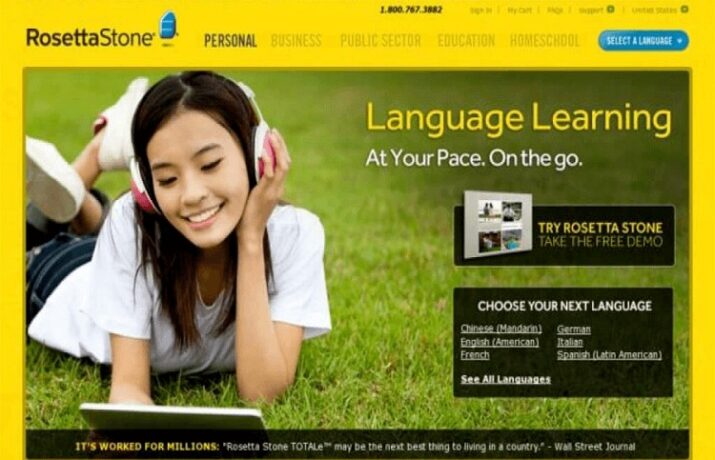 Image from slideshare.net
Is there no chance for the Rosetta Stone setup to get back on track?
Well in my review, Rosetta Stone's spot as being the top online dialect mastering program is long gone now. And up to a level where coming back is not an option anymore. you will find the same thing mentioned in most of the Rosetta Stone review.
However, there is pretty solid review available online that has mentioned some of the strategies Rosetta Stone can adapt to get back on the track.
First, they need to stop bragging about their speech recognition feature as if it's answer to all your language learning related problems.
Second, they need to upgrade their words and phrases structure for every language included in the Rosetta Stone's platform. Especially the Rosetta Stone Dutch.
My observation
Although it has been quite sometime since the last time I personally used Rosetta Stone learning a new language. One experience was enough for my to start looking for a better option.
But I have been in touch with the Rosetta Stone development by going through every latest Rosetta Stone review.
And in the light of a credible review I went through quite recently, Rosetta Stone's Speech Recognition based learning tactics aren't doing great anymore.
Your next move!
Hey, don't worry if you have already paid for the Rosetta Stone subscription. I am going to teach you the exact steps you can follow to get most out of the Rosetta stone's language learning program learners.
But in the mean time, you can also look for other reliable dialect mastering platforms and resources to effectively make up for any lost time. And here's the fun part, a good number of such language learning programs are also free to access.
Some best options you can opt for other than Rosetta Stone are, Pimsleur, Babbel, Baselang and Preply.
How to use Rosetta Stone Effectively?
Get a suitable subscription price plan!
Speaking about the best steps you could take to get the most out of your Rosetta Stone's subscription price plan. Well, the first step is related to something that you need to do before getting into the Rosetta Stone program.
Choose the best subscription price plan that's suitable for you! Look, we all are going through different life choices and scenarios at the moment. Don't go for the high-price plans just because Rosetta Stone's advertising strategies.
Even if you got the time to go through a credible feedback regarding the program, you could easily know that all the links and related exercises are common among all subscription price plans.
Watch some informative YouTube tutorials
So, you are a pre planner just like myself? That's really great and is definitely going to help you in your language learning journey further.
What's the best way of finding anything about something you haven't even heard about before? If you talk about the 21st century alone, it's definitely the YouTube. Ignore all the online advertising for a moment and focus on the useful content of the video.
Oh, and don't forget about the comment section associated with every single YouTube video. Whenever I am looking for credible information or comparison of a specific topic, I specifically take a look at the comment section associated with the relative video.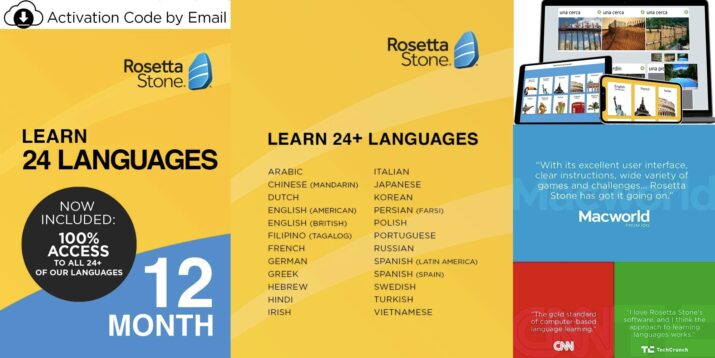 Image from edutopia.com
Get a solid workplan
Now, you have gathered enough information regarding the Rosetta Stone's dialect mastering program and also got a feedback of your own regarding the overall structure of the platform.
Time to put everything aside and writing word by word exactly what could possibly be your workplan to effectively use the Rosetta Stone setup. Trust me, one thing that's going to help all kind of learners equally is getting a solid workplan before starting to work on anything.
If you could write it down for a day-to-day basis till you expectedly going to reach your goal, that will be great!
The power of organizing a timetable
Quite a remarkable progress you have shown so far. Quite impressive indeed. Now, only one thing to do is left before you can head back to the Rosetta Stone's interface and start your journey.
Dividing and allocating your time to certain things throughout the day is one of the most highly valuable traits you could possibly have. Forget about apps or links that offer to set a timetable for you.
The best way to set a timetable is to sit down and write word to word exactly the timetable you want to follow in order to achieve your goal.
Selecting the appropriate course pace
Congratulations, you have successfully completed all the pre requisites before heading towards Rosetta Stone's interface. No matter if you have selected the 'high price' subscription price plan or a standard one, Rosetta Stone will be wanting you to select a suitable pace for yourself.
Now, this decision is totally going to depend upon you. If you're a fast learner and believe that you can ace the target language with a fast pace, go with the fast pace option.
But for majority of the users, the standard moderate pace option will do just fine.
Finding your way through the user interface
First time using Rosetta Stone? Indeed, for first time learners, the Rosetta Stone interface could be quite confusing even if they have gone through links and tutorials before.
If we talk about an overview, the Rosetta Stone interface is primarily divide into various languages that Rosetta Stone offers to teach. According to user reviews, this is just a 'first-time login' issue and the home page will automatically reset if you have selected the target language.
once the dialect is selected, the interface divides into multiple levels and lessons that you need to cover step by step.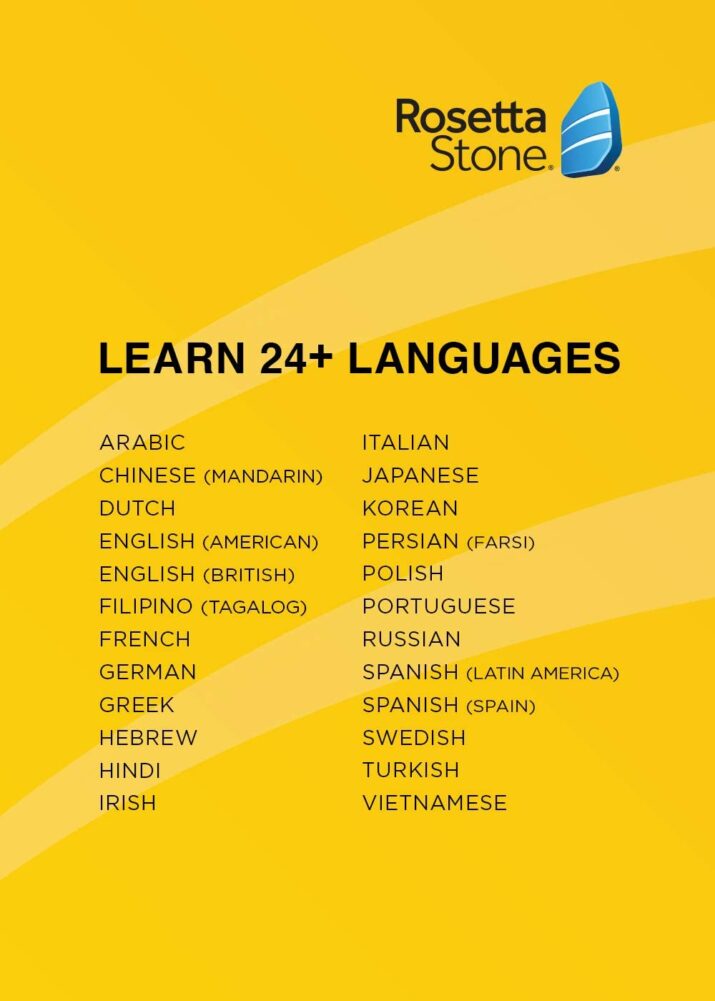 Image from slideshare.net
Always say yes to free trials!
One thing I almost forgot to mention. If you don't feel comfortable about paying the subscription price before practically going through the Rosetta Stone setup, you can always go with the free trial option.
If I am not wrong, Rosetta Stone does indeed offers a three day free trial of the complete program to first time learners. No need to click on random links on irrelevant websites to get the free trial.
All you need to do is access the Rosetta Stone's official webpage and click on the free trial option. This will lead you to a signup page for account creation and stuff.
CLICK HERE TO READ MORE ABOUT ROSETTA STONE
Focusing on audio perception skills
Now, lets talk about what exactly you are going to get within the lessons and practices offered by the Rosetta Stone. You can pick up any of the Rosetta Stone review, Rosetta Stone uses audio based lesson, word, or phrase learning techniques in its tutoring sessions more than anything. Especially in terms of Dutch, Latin, French, etc.
So, in my opinion, you are going to focus on the audio perception abilities more than visual perception.
It may seem a bit strange but Rosetta Stone has been teaching languages through this method for years on end now.
What if something is not right?
I was waiting for you to come to this part. Lets say your review regarding the Rosetta Stone language setup isn't good anymore. You were dreaming about learning new languages through the Rosetta Stone program, but instead the lessons you are getting are not justifying the price you paid.
Or, the audio based learning standards of Rosetta Stone Spanish specifically, aren't enough or suitable for you. And sadly, you have already the subscription price. What are your options now? Some other online subscription price plan.
According to my review, trying to resolve the issues you are facing is the best option you have got in this situation.
Can you contact customer support?
I understand, you want to be learning a foreign language to help you reach your goal soon. But as the time has passed, Rosetta Stone isn't providing the quality content it was providing in the start.
Now, the first thought you could have in this situation is to contact support so they can resolve the course and lessons issue asap. But to be very honest, reviews regarding the Rosetta Stone's language learners and future customer support aren't that great.
My own review regarding the Rosetta Stone customer support is same. you can try all you want but there's now ay you are going to get a refund in the first place.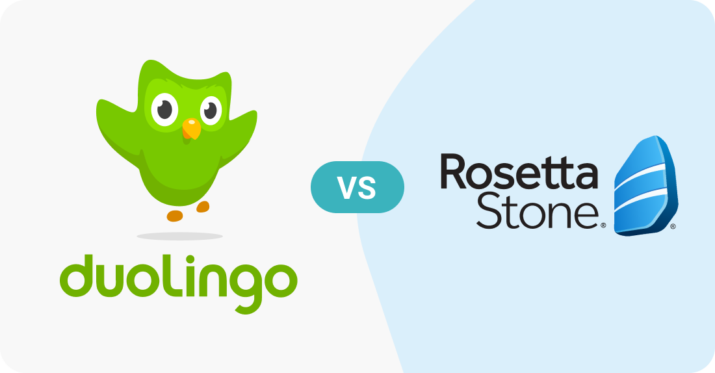 Image from studica.com
Popular Language and how Rosetta Stone deals with them
1) German
Origin
Only one dialect in human history is regarded as the dialect that influenced the dialect spoken by the ancient Roman Empire. Yes, you guessed it right, it is indeed German.
Although the exact origin of the German dialect is still unknown, just like every ancient dialect . Careful estimations show that it was originated in an area west of the city of Bonn, the current capital of Germany.
The first ever recorded German transcript found so far dates all the way back to the era of 1st century BC. An era when Ancient Roman Empire was about to come into existence.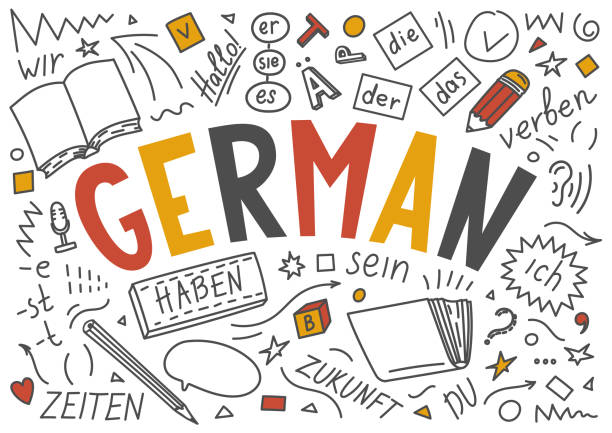 Image from slideshare.net
Historical View
It was the same 1st century BC when the first ever German speaker contacted a Roman soldier. historians conclude that this interaction could be a result of the campaigns launched by Julius Caesar, the last Roman dictator before Rome turned into an Empire.
At the time of this interaction, all the current known dialects of the German language didn't exist. the language was simply referred as the 'Germanic language'.
After a few centuries, historians believed that the main Germanic divided into a group of languages that we call the 'Germanic languages' today.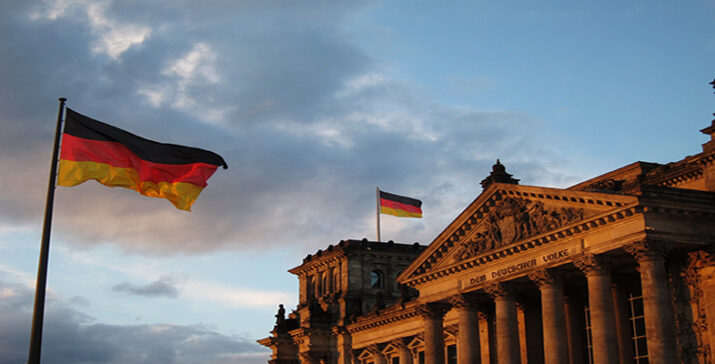 Image from goodhousekeeping.com
Current World Stats
Even with a solid start in history like that, the German is merely a 10% of what it used to be a few centuries ago. Currently, there are around 130 million people in the world with German being their first language. Here's a fun fact, Spanish, French are referred as the first dialect of majority of the world population.
According to the stats of 2021, only four countries are left having German as their official dialect . Germany, Luxembourg, Austria, and Luxembourg.
But with the level of technological advancement Germany is showing since the last decade, number of students who want to learn German in order to pursue education in Germany is getting quite high.
Transcript(s)
If we talk about the commonly used writing transcript related to German dialect today, you might be surprised but now, German is written using Latin Alphabets.
After taking lessons in the German word and phrase structure, you can easily understand that the whole German writing style contains 26 letters, 3 vowels, and one special character. This is why the German dialect is included in the Category 2 languages.
In terms of writing style, the German writers prefer using either Kurrent or the Latin cursive word style and structure.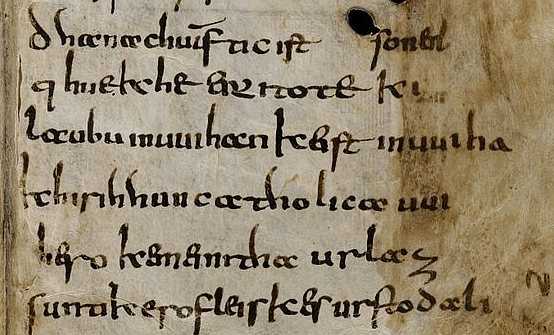 Image from youtube.com
Class Category
There's always one thing mentioned whenever an internet based dialect mastering program is advertising its grammar focusing lessons and price controlled subscription price plans that will enable you to learn German like a native. The fact that German is included in the Category 2 of FSI.
Especially if you belong to a nationality with English or Dutch being your mother dialect , learning German will be the most easiest task for you with a little determination.
Remember, one thing, there are language learning programs that may ask for a higher price in return for their lessons and services. Don't fall in their advertising trap.
2
Image from goodhousekeeping.com
Accent
In terms of accent, learning German can't be that much difficult as compared to successfully repeat the pronunciation. According to historical perspective, German is one of the only ancient languages that has retained and combined both of its ancient and modern accent phonology.
What is phonology? So, phonology is basically the study of how various languages and their dialects categorize their respective pronunciation.
'Buhnendeutsch' or more commonly known as the 'stage German' is the pronunciation generally followed by the people residing in the Germany. However, the more advanced 'Hanover' pronunciation is also being adopted by the German dialect speakers.
Is Rosetta Stone an effective option to learn German?
If we particularly talk about the feedback regarding learning German dialect through Rosetta Stone program, every user based review shows quite satisfying remarks. But why is that?
The reason behind this is quite obvious. If we talk about the German dialect in particular, it is not a dialect that you can merely learn by focusing on the writing style. German is famous for its pronunciation.
And with the audio based learning lessons of the Rosetta Stone program, you are going to master the German pronunciation like a native. This will also help you build confidence to speak with the native speakers in German dialect as compared to other online subscription platforms.
How long will it take me to master German language?
The answer of this question depends on only one person, you. It depends on whether you are a fast learners or a learner who takes his/her time to learn any topic or dialect .
Lets say you are a fast learner using Rosetta Stone to learn German. Now, if you think cramming words or phrases is going you help master German fast, drop the idea in the very beginning. You can't learn and speak a dialect like this.
But if you are more eager to focus on the grammar of the dialect . You have better chances of learning and then confidently speaking German more than anyone.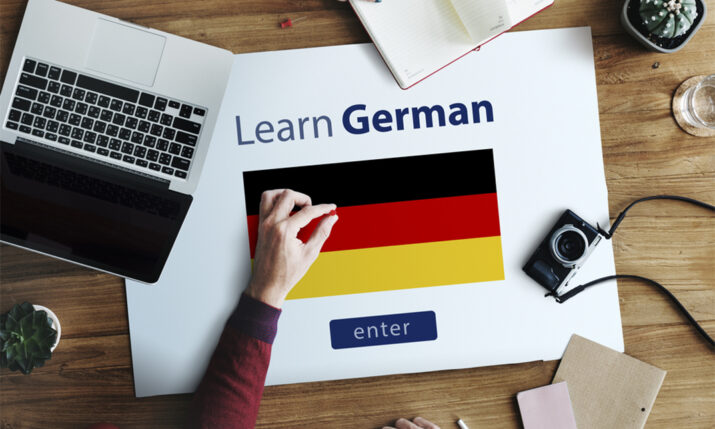 Image from edutopia.com
Rosetta Stone approach for teaching
Time to talk about the official Rosetta Stone approach of teaching German. To provide a valid review/feedback of the whole program, I personally tested it out for some days. Of course I used the free trial feature to do so!
Now, if we ignore the lack of visual aids and application based lessons, the audio based German teaching approach of Rosetta Stone is quite effective in terms of mastering the pronunciation.
Here's a quick revision question for you. What part of German language you must focus on the most? Correct answer! It is indeed the German pronunciation.
Best platform to learn German!
Well, for this particular case, my answer is going to be Rosetta Stone, period. This conclusion is not based on someone's review/feedback but based on my very own research and experience.
The German pronunciation pack included in the Rosetta Stone program is quite amazing as well. It is indeed quite identical to a native speaker talking in German dialect .
So, what else can you possibly want to learn more? According to my review, the best way to check your understanding of a particular dialect is to try and speak the language like a native speaker.
2) Italian
Origin
What's a native language? Well, if we take a look at the mere definition of the term, it is the language that's spoken by the natives residing in an area. But for the people residing in those areas, the 'native language' is all they have as the historical continuation of their culture and traditions.
Among all world dialects, there are only 5 dialects that dates back to a time when mysticism was at its peak. A time we don't know much about because of its remoteness from the modern era.
Originated among the lower class of ancient Roman Empire during an unknown time, Italian officially began to bloom out as a major language after the 'fall of Rome'.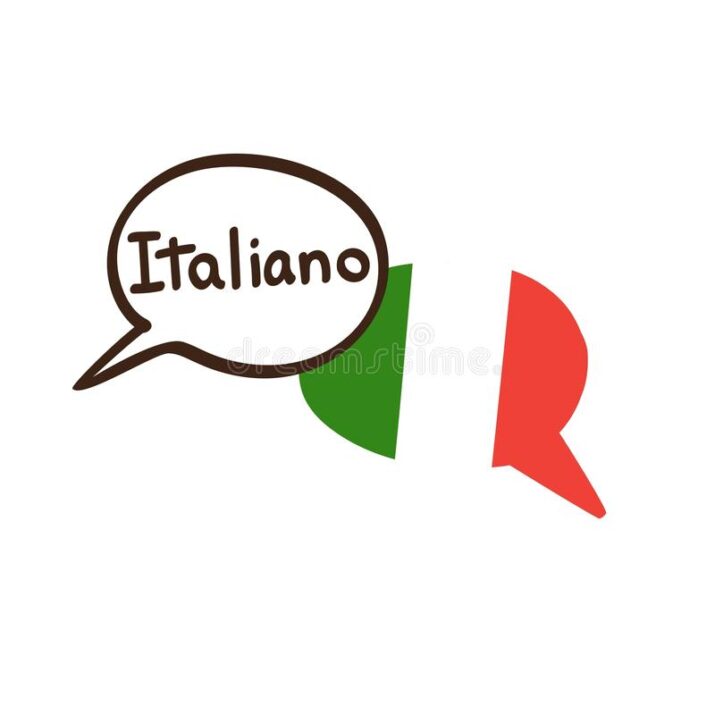 Image from schooleducationgateway.com
Historical View
Historically, there's not much data available about the early days of Italian language or how it even originated. All the data we have is from the era of 'Renaissance' and onwards.
But we do know that Italian was a language used by the lower class Romans even before the time of Cleopatra.
Even after the 'Renaissance', Italian wasn't much in the spotlight among Europe. But everything changed with just one single poem. in the year 1320 AD, Dante wrote 'Divine Comedy' in Italian which shook the world as soon as it got out.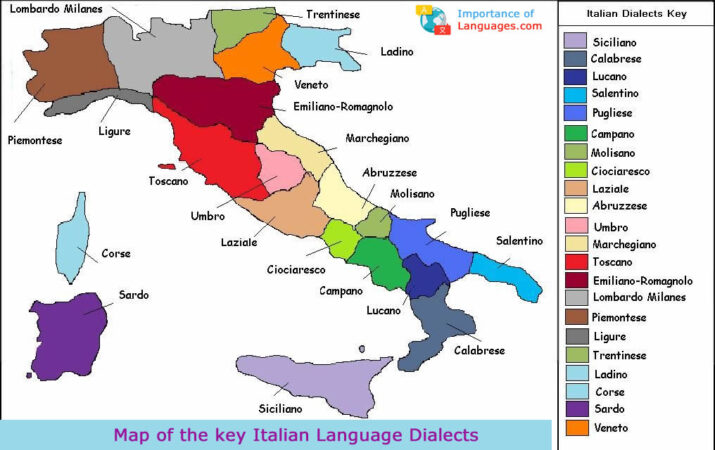 Image from shutterstock.com
Current World Stats
As a language, Italian was never a widespread dialect like Spanish, French, German, and Latin back in its time and even today. In my very own review, surely 'Divine Comedy' raised the overall prestige of Italian to a whole another level.
But as a native or official language, it was never expected outside the walls of Vatican just because of its prestigious and high-class nature.
Today, there are around 67 million native Italian speakers in the world. Most of them residing in Vatican City and countries surrounding it.
Transcript(s)
Time to talk about the Italian transcript. The 'Fall of Rome' is estimated to be around a time when Latin and Spanish were considered as the top dialects of the era. That's why to learn Spanish or Latin was considered to be the top level education back in the middle ages.
As Latin was more popular in the European region surrounding Constantinople, the Italian dialect which was still trying to thrive became heavily influenced by the Latin writing transcripts.
That's why, words and sentences structuring for both Latin and Italian is almost the same even after so many years.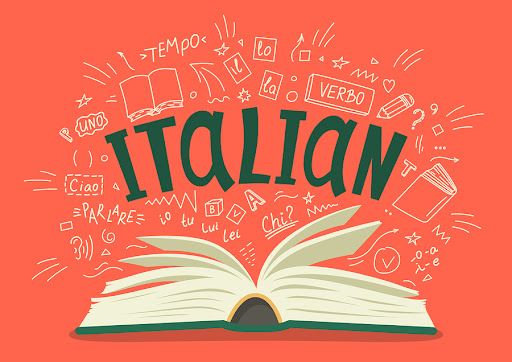 Image from goodhousekeeping.com
Class Category
You might be surprised but Italian is considered to be a Category 1 dialect . One of the easiest to learn language of all times if your native language is English. But why exactly is that?
You see, every dialect dialect that officially came into existence after or during the Middle Ages is heavily influenced by Latin. Even most of the 'English-medium' schools offer Latin as an additional language to learn.
Now, like every major 'Middle Ages' dialect , English and Italian are heavy influenced by Latin both in terms of writing transcript and pronunciation. That's why, English native speakers find it quite easy to learn Italian.
Accent
We know that the Italian writing script is influenced by Latin, but what about the accent? well, no one is exactly sure about how the Italian pronunciation came into existence. But we do know that its speaking dialects are effected by French and Spanish Latin more than any other language.
In the area of Central Italy, France, and Sicily, 'Syntactic Gemination' is the standard pronunciation used. But if we talk about areas like Northern Italy and Sardinia, there's no standard for the pronunciation.
Just like the Latin American Spanish pronunciation, there's no fixed standard for Italian accent of this region.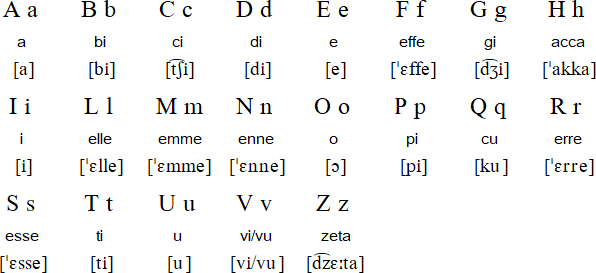 Image from youtube.com
Is Rosetta Stone an effective option to learn Italian?
In one word, No! Learning a language like Italian is not something that you can do by going through audio lessons. We already know that there is no hard and fast rule regarding the Italian accent.
The real essence of the Italian language lies within the centuries old text and script of Italian dialect . To be honest, the best method of learning a language effectively is to focus on its script.
But with Rosetta Stone audio lessons, learning a language as rich as Italian is not going to be the best choice you can make.
How long will it take me to master Italian language?
I can understand your urgency of learning a language like Italian. Studies show that 8 out 10 cases of learning a totally unknown language is associated with some kind of language based entrance exam you need to clear in order to get VISA approval for a particular country.
I can understand your urgency not because I have read about in some review/feedback. A few years back, I was facing the same issue but with a different dialect .
But here's the trick to master your target language fast and effectively. Focus on grammar, that's all that is going to build your confidence in your learning, boosting your spirits.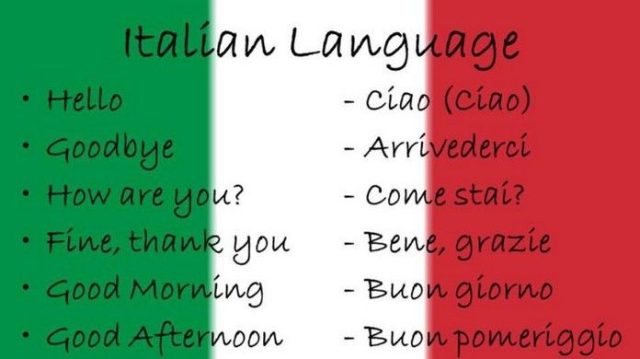 Image from youtube.com
Rosetta Stone approach for teaching
We already know that Rosetta Stone is a setup that's mostly going to use audio based learning dynamics and tactics to help you learn your target language effectively.
The same thing goes when you try to learn