A Simple And Honest Review Of Rocket Spanish [2023]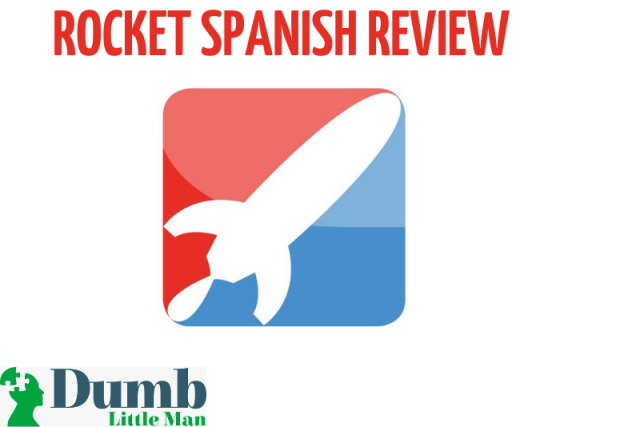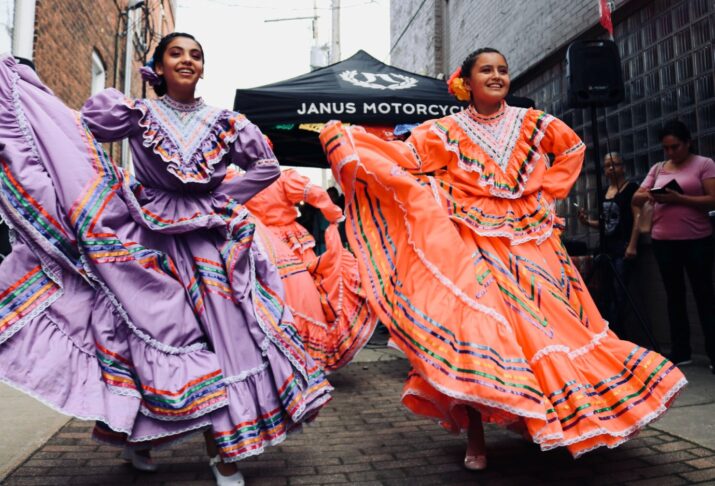 Image from https://unsplash.com/photos/5ITi3WdzZ8Y
Could Rocket Spanish be the best app for learning Spanish? The app will take you from beginner to advanced level of speaking Spanish.
Spanish is a popular Latin American language so if you happen to be going there, you might need to learn how to talk the language.
The app is quite focused on vocabulary and grammar enabling you to build confidence in speaking Spanish.
The Spanish being taught here is Latin American and not Castilian spoken in Spain and the course is structured into three levels of difficulty starting with beginner level.
Let us look at an in-depth review of the application below
Rocket Spanish Review
If you have been thinking of traveling to Brazil or any other place in Latin America, this Rocket course is what you need to become a fluent speaker.
Combined with a grammar and vocabulary course, Rocket Spanish teaches the learner through interactive Spanish audio lessons.
You can also download the interactive audio lessons in MP3 format for offline use. This rocket Spanish review will cover the reasons why it is the best app to get yourself fluent in Spanish.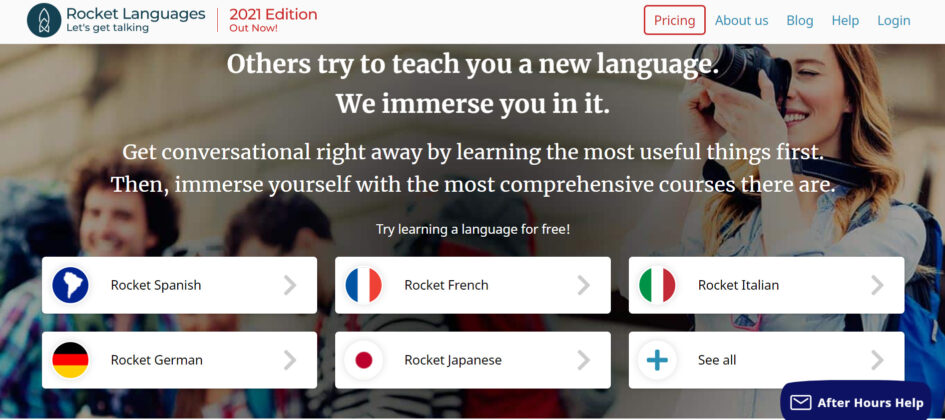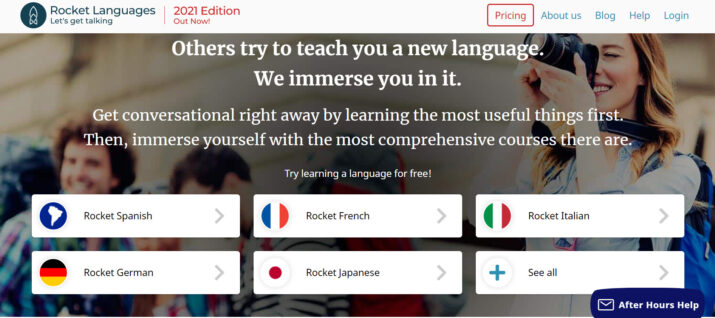 A Quick Introduction to The Spanish Language
Spanish is the most spoken language in the world after Mandarin and therefore quite important to learn if you want to get by in that neck of the woods.
The language is spoken in at least 20 countries and is widely referred to as the romance language. There however are different Spanish dialects which are majorly Castilian and Latin American Spanish.
So which dialect does this application in review teach?
Which Spanish Dialect does Rocket Spanish teach?
Rocket Spanish mainly teaches the Latin American Spanish dialect and not Castilian. There isn't much of a difference between the two dialects as you can converse with Spanish speakers from either part of the divide without any problem.
So you don't have to worry about a communication block when you learn Latin American Spanish. Latin Spanish could be a bit more polite than Castilian.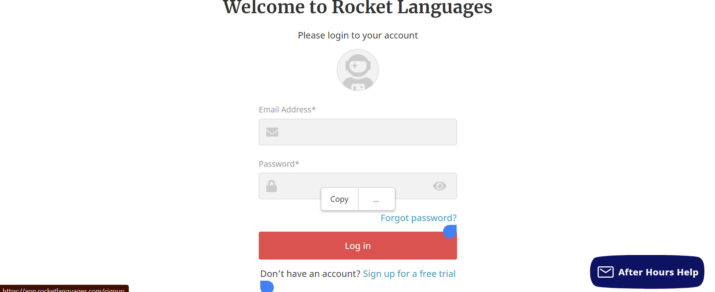 How Does Rocket Spanish Deliver its Courses?
Rocket Spanish courses are among the most complete courses around the globe as it beats most of its competitors on many levels as you will find out from this review.
The audio lessons are very comprehensive with over 1,000 words and phrases to learn from and a voice recognition system to help you practice your pronunciation.
The program also has several tongues and culture lessons that capture everyday life, important historical moments, and people to fully immerse you.
You can go as deep as you want to in Spanish with hundreds of lesson hours that can be repeated whenever you like.
You could find yourself becoming proficient in a short time because it has over 600 hrs of lessons to make your Speech perfect.
You can also have lessons through the Rocket Reinforcement practice activities. Its lessons can be downloaded to your computer or phone in podcast-style engaging and interactive lessons that can listen to from anywhere.

CLICK HERE TO READ MORE ABOUT ROCKET SPANISH
Rocket Spanish Interactive Audio Lessons
This section is purely for listening to high-quality audio that has been done by native speakers in the Spanish tongue.
Lessons are presented in an enjoyable and fun way that makes them highly engaging. It is definitely a top-rated audio course with clear and naturally spoken word for any one who wants to speak Spanish.
The audio lessons are also downloadable for offline use, they are interactive, and are presented as a podcast with every lesson shaped around a particular conversation.
It starts with basics such as greetings then to other aspects such as vocabulary and grammar. You get to hear explanations about the grammar in context and the vocabulary.
The hosts incorporate jokes and other fun dialogues to make studying as interesting as it can be even if you only want to learn survival Spanish in case you find yourself in Latin America.
Rocket Spanish Language and Culture Lessons
Alongside the interactive audio lessons offered by Rocket Spanish is the language and culture lessons that are available in writing.
The lessons are focused on grammar and the content is presented in a detailed and easy-to-understand format that is similar to that of the audio lessons.
It may however contain a few audio lessons and also have areas where you can record yourself speaking which is important when learning a language.
The culture taught at Rocket Spanish is particularly Latin American touching on most countries lightly but not deeply.
Maybe that's a point Rocket Languages would need to look at as it could be fun going deeper through different cultures.
The cultural lessons are therefore very short and some reviews feel that it is half-baked as you don't really get to learn much about culture in Latin America.

Rocket Reinforcement
After going through the audio and language lessons you now need a tool that will help you master and boost your mind recall.
Each lesson learned comes with a reinforcement test that tests you on all angles including speaking, reading, writing, recall, and listening.
The tests are presented to you in a gamified way and use spaced repetition to boost your recall.
After completing a test, you grade yourself as the answers are usually provided to determine if you're right or wrong.
The program also does no keep you from hopping between lessons or force you to do an activity until you've mastered it.
You can decide to have the flashcard system to only show you words in either Spanish or English and even include audio with them. Flashcards only include the words learned from that particular lesson.
You can use SRS from Memrise or Anki to study words that have more trouble pronouncing. Rocket Spanish platform has made it easy to import your word lists to other programs when you need to.

Spanish Pronunciation
Many people find studying a foreign language tough especially with the absence of teachers to give you feedback on your progress.
To counter this, Rocket Spanish has a Rocket Record tool where you record your pronunciation of a new word or phrase and then receive a score from of a possible 100.
It will also indicate the areas you did not pronounce properly which is a cool feature to have. The tool is built into all audio lessons in the course structure for self-testing after completion of each.
Survival Kit Lessons

This is the last type of lesson found on Rocket Spanish and usually are between 6 -13 at the completion of each level. In this lesson, you mainly learn phrases and vocabulary without context.
Survival kit lessons have the same features as the regular lessons such as having the Rocket Reinforcement activities after a lesson is finished and recording yourself speaking as you practice pronunciation.
This kit course is however not the best as many might find that it is easier to study words in context than without context.
So you may have to import your vocabulary to another application such as LingQ where you can study at an acceptable difficulty level.

Rocket Spanish Speech Recognition System
This platform uses a clear and high-quality speech recognition tool almost like Rosetta Stone's.
There are other apps in the market with their own patented speech recognition systems such as Babbel which may be better.
Rocket Spanish voice recognition system uses Web Speech API from Google for voice recognition which is a very advanced tool.
You can record your voice then the tool uses Google to determine the accuracy of your Spanish words.
Platforms Rocket Spanish supports
This Spanish online learning platform can be accessed through the web, iOS, and Android. The application does not have irritating ads, it is free to use, and it is very simple. This makes it easy for busy people in their daily commutes.
CLICK HERE TO READ MORE ABOUT ROCKET SPANISH
Who is Rocket Spanish developed for?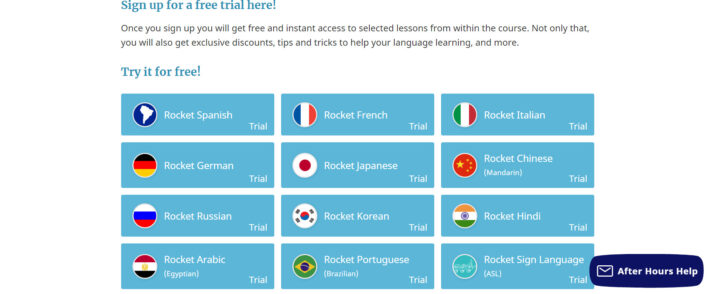 This Spanish course is developed for complete beginners who want a fast and easy introduction to the Spanish language. It works well for someone looking to visit Latin America or just wants to learn for fun.
It also makes a great study aid for people taking traditional Spanish cultural and language lessons. This Rocket Spanish tool is great as it will help learners test and record themselves.
It is also a perfect learning tool for teens or young adults as they are kept engaged through every audio lesson they listen to.
What we love about Rocket Spanish
It helps you learn Spanish speaking and understanding faster than most other applications through its interactive audio lessons.
It is a comprehensive course as you get tested on all aspects of learning Spanish such as grammar, vocabulary, recall, reading, and writing.
You can take learning anywhere as it has an application for Android and iOS. You can also download the lessons to play in offline mode while on the go.
It has a 60-day money-back guarantee which is a game-changer because you get all your money back if the application does not prove to be working for you.
The application allows learners to create their own vocabulary flashcards and review vocabulary from any of the lessons in the application. You can also search for any word or expression in the vocab tool from a pool of hundreds of content.
What we don't like about Spanish Rocket
Rocket Spanish has tonnes of audio content but non for video. This could easily make it a turn-off for people who prefer to learn a new language with visuals. It makes a lot more sense when you're looking at a conversation between two people. Rocket has also not taken advantage of the use of photos.
They don't have their own patented speech recognition but instead uses Google's API for web speech. In as much as it is still good, they could make it better as Babbel and Rosetta Stone have.
Its cultural lessons are not in-depth and the content according to other reviews is quite poorly done.
Rocket Spanish Prices and Packages
This online Spanish course comes in three different levels of Rocket Spanish each with its unique offering.
For $149.95 you get the Spanish level one course which includes 134 hours of lessons, more than 2,600 voice recognition phrases, one bonus survival kit, lifetime access, and over 30 immersive audio lessons and language culture lessons.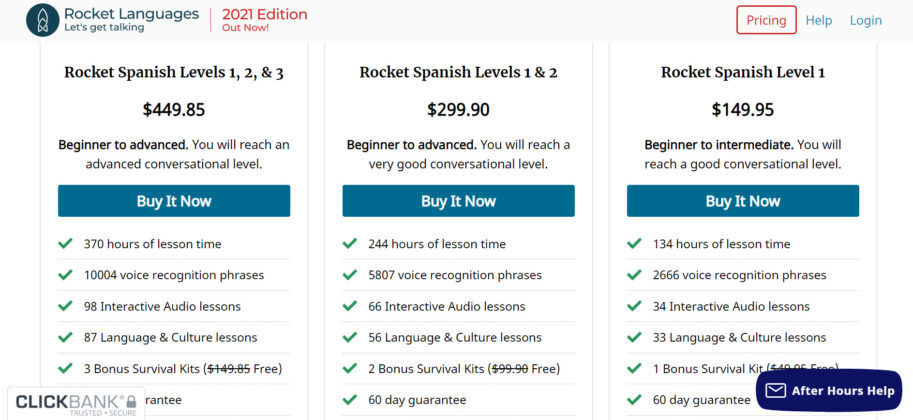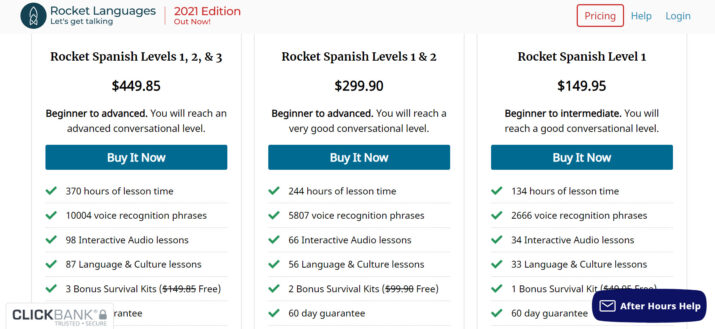 You can decide to combine Spanish levels 1 & 2 for $299.9 which will help you take your Spanish from beginner to advanced level.
All three levels can as well be combined to get you to a more advanced level of Spanish speaking for $449.85.
This Rocket Spanish course can also be accessed by subscribing for a free trial period to know if it fits you without having to spend first.
Rocket Languages also has an amazing full refund policy that guarantees your money back after 60 days of trying out the course.
There are not many applications providing such free stuff in the market.
Rocket Spanish Community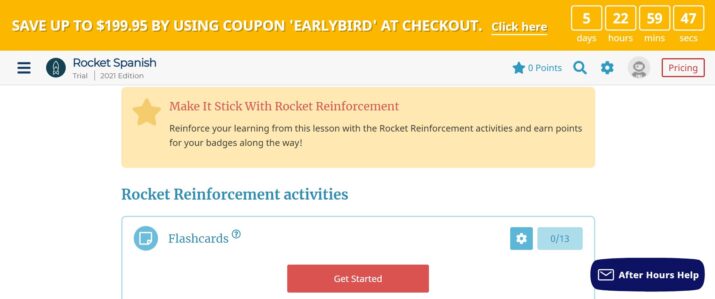 Rocket Spanish has a vibrant community of learners and teachers where any student can ask questions or start a discussion to get views from the others on the platform.
The community as well is a nice way of bringing competition between learners which can be fun.
Whenever you complete your Rocket Spanish reviews and lessons, you get to earn points making you rank higher up on the ladder.
To stay at the top a leaner will have to keep going back and learning more.
This is an excellent way of motivating the community of learners and you are encouraged to take advantage of this advanced Spanish learning method.
It will only be a matter of time before you start speaking like a native Spanish.
What other alternatives are there for Rocket Spanish
The price for I will teach you a language is on the higher side for the basic conversation course than Rocket Spanish.
It however uses videos and photos as part of its learning material therefore it wins on the visual part.
CLICK HERE TO READ MORE ABOUT I WILL TEACH YOU A LANGUAGE
Rosetta Stone vs Rocket Spanish
Both of these online language learning platforms have a similar approach to teaching. They are both very comprehensive, methodical and the course is structured in an easy-to-understand manner.
The notable difference between the two is that while Rosetta uses the immersion technique, Rocket Spanish uses native speakers to teach.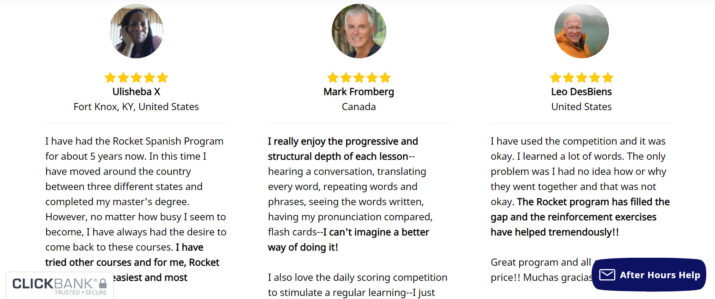 Pimsleur vs Rocket Spanish
The learning style for both of these platforms is very similar all through the entire course.
Students can access the lessons online or as well download them for offline use.
While the courses are quite similar, Pimsleur is more expensive than Rocket Spanish.
CLICK HERE TO READ MORE ABOUT PIMSLEUR
News in slow Spanish vs Rocket Spanish
News in Slow Spanish offers a similar online learning system with Rocket Spanish in that they're both comprehensive and well structured with thorough explanations on grammar
News in Slow Spanish course is however much cheaper than Rocket Spanish as you can have it at a monthly fee of $22.9.
What else can you learn from Rocket Languages?
This platform seems to have got you covered whenever you want to learn a language.
This review only speaks of the Spanish lessons however there are over 10 other languages that are taught by them.
The list is as follows; Rocket French, Rocket English, Arabic, Hindi, Korean, German, Portuguese, Italian, and more.
All lessons are structured in levels 1 2, and 3 depending on the level of difficulty. Within the course levels, there are individual modules with lots of different lessons.
You can easily access all this through your mobile device, iPad, or desktop. You can download the lessons and continue learning while on the go.
Conclusion
For a small price, Rocket Spanish comes with a top-rated learning style that involves all the core ingredients to learn a language.
This comprehensive Rocket Spanish review clearly shows that the good qualities outweigh the bad so you will be getting your money's worth.
Every audio lesson you take part in with this application is a great step at boosting your confidence in speaking Spanish. So does each Language and culture lesson in as much as they're not well covered.
This advanced learning portal is sure to give you results within a short period. You can always go for the free period without being pressured to reveal your credit card details.
Other reviews have shown that Rocket Spanish lessons can be a bit boring despite being comprehensive.
Maybe that's something Rocket Languages can take into account from this review to make it more fun but all in all it's a great Spanish learning application. Spanish culture is one of the most celebrated in the world and is known for romance and tourism.
F.A.Q.
What Is Rocket Spanish?
It is an online Spanish course that is available on the web, Android, and iOS platforms developed by Rocket Languages.
What Learning Components Come With a Rocket Languages Course?
Each course includes interactive audio lessons designed to feel like a podcast. You also get language and culture lessons, and Survival Kit lessons with a broad vocab list.
Most of the courses are presented in levels 1 2 3 and have a free period for testing.
Are Rocket Spanish Course Materials Downloadable?
Absolutely. You can always download the podcast-style lessons to your device for offline use. Other lessons can also be accessed in PDF format.
How Long Does Rocket Spanish Membership Last?
Rocket Languages gives you a lifetime membership for the course purchased of course based on their terms and conditions.
Like this Article? Subscribe to Our Feed!
Passionate in tech, software and gadgets. I enjoy reviewing and comparing products & services, uncovering new trends and digging up little known products that deserve an audience.