Reasons to Hire a Custom Web Design Agency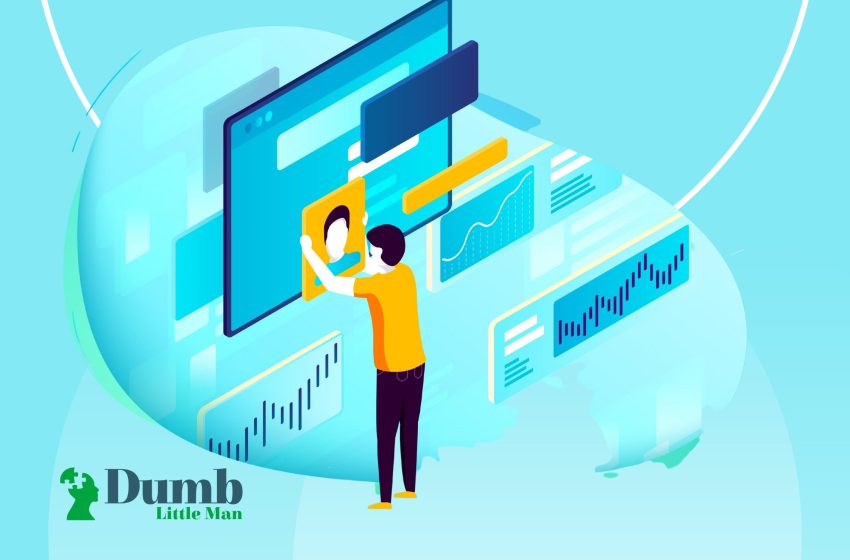 In today's era of fast-paced businesses, everyone is making haste and hurry in designing a website. Organizations want everything quick. They look for faster ways to build a website that does not invest time and effort.
Many templates are available online that help you build a complete website within a few minutes. They take no time in website building and save you expenses. You can also choose your desired theme in the composition of a dynamic website. However, customers want more.
They are not completely satisfied to have a website but want something extra on it. The demands of customers rise every day and they insist to make additional changes to a website. As a ready-made template website cannot be modified. It has certain limitations and restrictions with it. So, companies need to customize their website and build it right from scratch.
To meet the growing requirements of customers, businesses have to look for a custom web design agency to build a website. They outsource their tasks to a third-party external company that is solely responsible for creating a new tailor-made website for a client. The job of an agency is to design and develop a bespoke web design that fits right on the criteria of the client.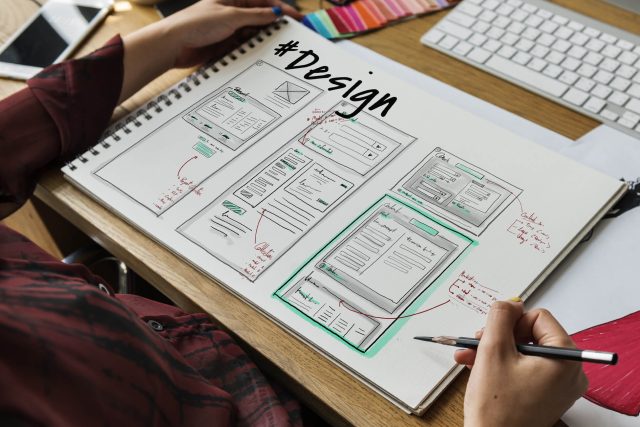 Here are valid and proven reasons to choose a custom web design service:
Gives a New Perspective to Your Business
Every business wants to expand and reach the top of the sky. It requires them to think openly and proactively. They must hire a custom web design agency to provide them with fresh ideas and gives them a new perspective. It helps open the mind and broaden the horizons. Thinking has no boundaries. Businesses must outsource their assignments to an outside agency to pour new ideas and concepts into organizations.
Showcases a Professional Look to Your Website
Nowadays, businesses aim to have a professional-looking website. They obviously cannot do this by themselves. New startups have no budget to keep an in-house staff and pay them remuneration every month. It becomes difficult to manage the expenses and take out salaries for employees regularly. It does not save you a single penny and you lose your money on your local staff. An excellent idea is to appoint an external custom web design agency. It costs a bit higher but delivers you guaranteed results every month. You can check the monthly reporting status of the outsourcing agency to bring profit and revenue to the organization.
Stands Apart from Competition
Hiring a custom web design agency is a good decision to step ahead towards winning the race. You do not want to be the same as everybody. It is now time to make a unique identity for your business. Creating a distinctive website helps you stand apart from the competition. It gives you a superior edge over others and makes you different. The era of similarity is fading now and only unique websites will survive and lead the future. You must stay ahead of the game with a dynamic and vibrant website design.
Provides a Purposeful Solution to Customers
Businesses must build a website with a purpose. They must aim to develop a website that serves a clear objective for the audience. It must provide them with a meaningful solution. A custom web design agency must deliver a purposeful message to clients. It must provide them with complete knowledge and information about whatever they intend to find on your website.
Shows a Beauty with a Brain
A beauty looks good to the eyes to some extent. After a while, it loses its attraction and causes irritation to a person. You cannot stay with a person who is beautiful but has a dumb personality. It makes you feel annoyed and you get frustrated to quit your relationship with that person. The same thing happens with a beautiful and attractive custom web design.
Companies focus on the apparent looks of a website but do not concentrate on the features and functionalities. Visitors do not come to your website for looking at the captivating design and praising it. They want something else from a website that is knowledge, information, and a solution to their problems. A functional website can add productivity and enhance the profitability of your business. You should build an attractive and interactive website to attract and interact with the niche target audience.
Improves the Search and Mobile Optimization
It is true that a custom web design helps you achieve your business goals. However, this is also a fact that only a website is not sufficient to reach your target audience. You need to think of ways to market your website presence worldwide. SEO is the best prevailing idea to rank your website at the top. It uses multiple organic strategies to showcase your online visibility to the business. Your company must show its appearance to the audience. It must have a global reach and access to customers from all around the world.
Mobile optimization is another successful tactic to optimize your custom web design for mobile. It must be accessible to customers through various means such as smartphones and tablets. A website should be global and reachable to any customer in a remote and far-distant location. They can find a genuine source of information or order their product inquiries on their mobile phone.
Social Media Makes Your Website Viral
For businesses who want to increase relevant visitor traffic on their websites, social media is the best option. They can use social media to make their content viral. It quickly spreads the news like wildfire on the internet.
Social media is an excellent and proven platform for posting and sharing your content with everyone. It boosts your fame and popularity among customers. Businesses can post the latest information about their company and promote their products and services.
Content is the Base
A custom web design is nothing without text content. Visitors not only stare at your website but also read something written on it. Content is a heart of a website that gives life to it. It adds value to a website and provides authentic and relevant information to readers.
Bottom Line
All in all, these above-mentioned are ideal points to have a custom web design agency in 2022. It gives inspiration to every company to make a tailor-made website to improve the professional appearance of the business. A custom-friendly website design is a requirement for organizations to provide a sense of satisfaction to their target audience. It establishes trust and builds a reputation among customers.
Like this Article? Subscribe to Our Feed!
I am Daniel Scott, a twenty-eight-year-old freelancer. I am currently looking for a custom web design company who have vacancies available. Apart from freelancing, I am looking forward to working in a competitive office environment to groom my skills further. Web designing is one of my interests but I am an opportunist who grabs all the great opportunities coming straight toward me.