5 Ways to Efficiently Manage Your Web Design Projects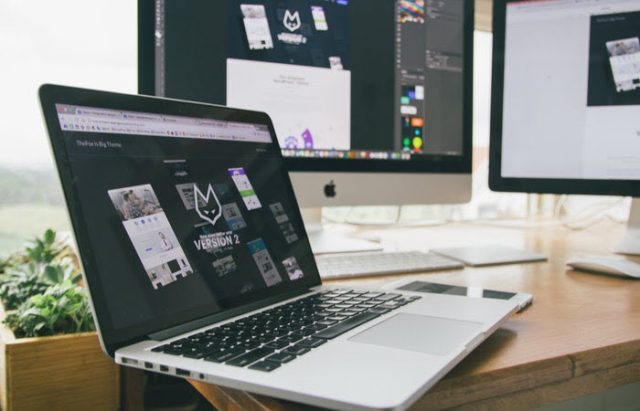 With more and more people starting their own business, the demand for custom website designs is continuously on the rise. Whether offering a product or service, a business can gain their consumer's trust with a high quality website.
In fact, statistics show that 73% of companies are investing in website design to differentiate their business. And with that big number, it is understandable for web designers to be juggling more than one web design project at a time.
But how do you keep up with all of the tasks that you need to complete in each project? If you need help organizing all of your projects and making sure that you get to accomplish them more efficiently and on time, then these five productivity tips will surely come in handy.
Keep your files organized and your work desk clean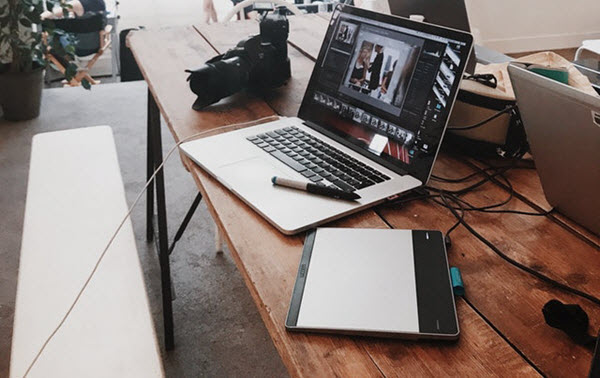 A cluttered workspace, both virtual and physical, can affect your creativity. When it comes to handling projects that will require lots of tools and resources, you will want to get easy access to everything. This is why you should always keep your desk and your virtual files in order. Here is a list of things that might help you jumpstart your desk and files organization:
Before you start working for the day, see to it that your table contains only your work essentials. No scattered papers, food wrappers, kids toys, books or any other items that might pull you out of focus from your work;
To keep you from getting sick, especially if you're allergic to dust, you might want to wipe off your desk and your computer's surfaces to make sure that there are no dirt within your reach;
To minimize clutter on your desk, save all of your work files on your computer or in a cloud storage;
Create individual folders to group different file types and projects;
Follow a uniform file naming procedure. There can be a number of ways for you to organize your files such as by organizing them per project, by date, or by file type. You can also combine these styles so that your file organization is more effective.
Once you have all of your files in order, and a clean desk to boot, you can start working without stressing out about a cluttered work space, feeling more productive and organized than ever.
See Also: 5 Reasons a Messy Desk Is Not Good For Your Productivity
Group together similar tasks
When it comes to making the most of your work hours, it's better that you work on tasks that are similar in nature. Batching tasks together can help improve your productivity.
Since web design usually involves various creative works, such as content, layout, SEO and graphic design, working on things in batch can help boost your productivity. So in case you will need to upload a number of images, you can focus on the uploads first before you move on to other tasks.
This way, you won't have to keep switching your brain's creative flow and also be able to make the most of your time and resources. This can also help improve your focus and help you avoid any errors, especially when completing key tasks in your web design process.
Stick to a healthy work routine
Overworking can also affect your productivity. Whether you work in an office or at home, it's important that you take breaks regularly and avoid working straight for long hours. If you want to start adopting a healthy work practice, try the Pomodoro technique. With this practice, you set up a timer and focus on a task for 25 minutes, then take a short 5-minute break afterwards.
You repeat the cycle until you get your tasks done for the day, without getting too burned out or exceeding your break times. This can help improve your focus and be able to accomplish more tasks. During your 5-minute breaks, you can stretch your legs, rest your eyes, get a drink or a quick snack before you go back and start another cycle. A healthy work routine fosters a healthy mindset towards work, which will translate to better productivity.
See Also: 3 Reasons Why Taking Rest Breaks At Work Is Important
Use a visual project management tool
It's not always easy to juggle different web design tasks under different projects. With so many things to organize, it can be mentally tiring to keep up with everything. But thanks to technology, there is now a wide selection of tools to use so that you can have a better visual of all your pending tasks.
By using a visual project management tool such as a Kanban board or a calendar, you can keep track of all your tasks better and avoid going beyond your deadline. Moreover, these productivity tools can also help you collaborate better with your teammates and clients, receive update notifications, and share or keep track of files and resources you will need for your project.
Maintain a clear communication channel with clients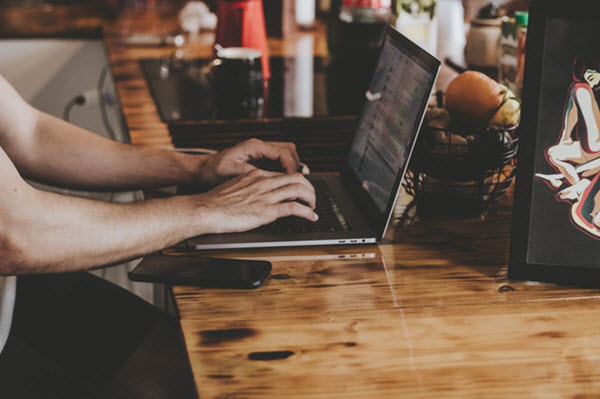 Keeping your clients updated is one of the most important things every web designer should keep in mind. Whether you are working in an agency or as a freelancer, you should see to it that your clients know what is currently happening to the website they ordered from you.
By updating them frequently and providing them with details about what you are currently doing in relation to the project, you get to put their mind at ease and help them better understand your process as a designer.
By providing your clients with frequent updates, you also get to find out if they have any insights or feedback that can help you accomplish the whole web design project better. With a streamlined communication process, you get to avoid wasting time, thus improving your overall productivity.
Conclusion
For every professional, having a clean name and reputation matters. That is why as a professional web designer, it's important that you understand what it takes to manage projects better. No matter how many clients you have, if you are implementing the right processes and using the right tools, you can be a more productive web designer.
Like this Article? Subscribe to Our Feed!

Christine Joy Leal is an experienced freelance writer and content manager, wife and mother-of-two. She loves keeping things in order and enjoys using the Kanban and Agile methodologies to manage all her writing projects, daily tasks, and other personal matters that require efficient organization. Apart from managing her busy content writing career, she also enjoys books, movies, TV series, online games, music, and crocheting. She also writes blogs for Kanban Zone.