20 Dominant Characteristics Of A Quiet Person
Quiet persons may not just be "Quiet" but they can be correctly termed as an introvert. These people may be usually calm and may not have tempers but they are so much deeper than that. They are usually very introspective, deep, and empathetic. Normally, you will not find them being the center of attention but definitely watching and encouraging others from the sidelines. Introverts are not necessarily shy but don't like to interact under certain conditions. It is because of this they are usually reserved.
With this in mind, there are a few characteristics that you can look for as particularly dominant characteristics of a quiet person.
These are:
⍟ Look closely and see these 20 Dominant Characteristics Of A Quiet Person ⍟
1. Quiet people usually only speak when spoken to
This is a key characteristic that you will find in an introvert and quiet people tend not to start conversations. They usually wait on the other person to start up a conversation and usually only speak when spoken to. They may not be anti-social, but they usually skip the small talk and mostly only speak when it is necessary.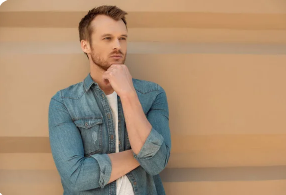 2. They are very reserved with their words
Introverts may have the loudest minds as you can see that they are thinking but they do not get loud and may not freely share their thoughts. Introverts tend to be the silent ones who are not necessarily shy but are the complete opposite of loud people. It is just one of the personality traits that they are not a talkative person.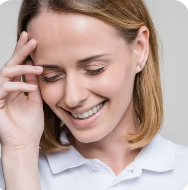 3. They can get intimidated easily
As introverted people, in some social gatherings, they can get intimidated easily. While someone is busy talking, you can see their body language to see if they are getting intimidated. Once they are intimidated, they will get nervous and will be afraid to say the wrong thing. Also, if someone talks a lot, the only way introverted people can get away or get saving from the other person is for them to remain quiet.
4. They shy away from crowded situations
Quiet people do not like crowded situations as they may be incredibly shy which can tell us about the person's character. In crowded situations, talkative people will shine and many introverts will find this uncomfortable. Paying attention will give lots of information so you can see into their personality type. This can help them form the first impression and cancel a lot of common misconceptions.
5. They are very observant
Quite people like to spend time alone and to some, this may be devious silence. As a quiet person, there are many benefits as you are able to sit back and observe what is happening around you. To listen, you are able to observe other people and know what they are saying so you can determine what is happening in their life around them.
6. They are very productive
There is no question mark about introverts and them being productive. They are caring about their close friends and will help them when asked. They will remain focused on a task especially if it does not include another person. They will not speak and remain quiet and focused on the task at hand.
7. They can be calm in any situation
Since an introvert does not speak very much, they tend to remain calm in a lot of situations. They like their comfort zone and tend not to talk to other people and they are afraid to extend from that zone. They tend to listen more and do not use many words. It is because of this, they can remain calm and not get loud.