PayOff Personal Loan Reviews: Compare Top Lenders of 2023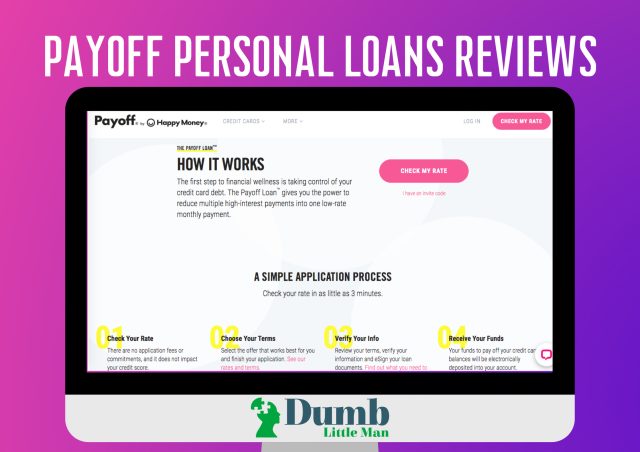 If you're someone that is looking for a way to pay off their credit card debt, you've might come across many personal loan lenders. Although they all offer various services, such as private loans, they are primarily suitable for people with excellent credit scores.
If you're unable to meet those requirements, do not worry. Whether you have a fair credit score or a good one, Pay Off is ideal for anyone with a solid credit history.
It provides personal loans with a fast loan approval term with flexible monthly payments.
In this Pay Off Personal Loans review, you will get to know how it works and why it might be the perfect choice for you.
Overview: PayOff Personal Loans Review
Card
Best For
Fee & Credit
More Details

Best For Low-Interest Loans

APR:

5.99% – 24.99%

• Loan Amount:

$5,00 - $40,000

• Loan Term: 2 to 5 years
What is a Pay Off Loan?

Pay Off is a lending platform best designed for borrowers that are interested in consolidating credit card debt. What makes Pay Off stand out from other lenders is that it requires a minimum credit score of 600, which is good if you're someone that does not have a good credit history.
It works by providing the credit card consolidation borrowers a monthly minimum FICO credit score update. This means that they can regularly have a credit report via a valid checking account.
Pay Off borrowers can take a personal loan with a minimum loan amount of $5,000. The loan repayment terms range from 2-5 years most. Although the loan terms are quite short compared to others, it offers a fairly good APR interest rate of 5.99-29.99%.
Not only that but can be eligible for a private loan even if you have a poor score of your credit. This is excellent as many people struggle with paying off their credit card debt.
The best thing about Pay Off is that it allows you to pre-qualify. This means that you can go to their website and see your rates. What's great about this as well is that you also get a free FICO score check. And the best thing is that your overall score and history won't be affected at all.
Even if you have a hard credit check pull, you will get a minimum effect on your score. This is great as many lenders do a credit check that disturbs your already existing one.
With PayOff, you can check your score each month for free. When it comes to stuff being free, you're free of any fees when it comes to payment. You don't have to pay anything but an early origination fee.
The fee is calculated the moment you're approved for a loan. And, it depends mostly on the amount fo money you're borrowing and your creditworthiness.
What other loans are offered by PayOff?
PayOff is known for providing an unsecured personal loan for current and prospective borrowers. The goal of the loan is to provide the credit card issuers with money to pay off credit card debts.
Unsecured personal loans are the types of loans that don't require any type of collateral. This means that PayOff gives out loans to people based on their creditworthiness.
This means that you don't have to use your property or any type of assets to guarantee you will pay back the loan. That's why many of the unsecured PayOff loan funds are riskier than others.
Although you can generally use these personal loans to pay off all kinds of debts, PayOff limits the loans to only credit card debt consolidation.
How does a Pay Off Loan work?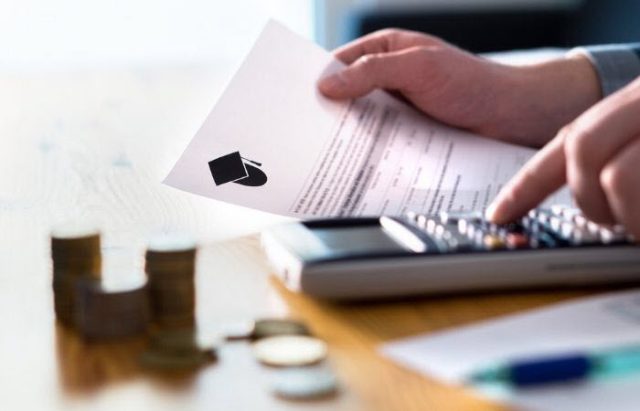 PayOff works relatively simple. You get a loan offer which you apply for. Once you've applied with your loan documents, you have to wait to be approved. Depending on your bank account information, debt to income ratio, and debt consolidation you will be qualified and approved.
Once you're approved, you will immediately get the right interest for you and the loans will be transferred into your account. If you have selected the option Direct Pay, the funds will be directly sent to the third party creditors.
In general, you can receive your funds in two business days. This means that if you want to access your funds immediately, some other lender might be good for you. The payoff loans can be paid off with a monthly payment you've set. This means that you can set the due date when you will have the next monthly payment along with your interest rate.
What are the Features of a Pay-Off Loan?

PayOff offers several unbelievable features and options that make it stand out from other personal loan lenders. These elements are:
Unsecured Personal loans
Free Credit Check
Unsecured personal loans
Although many other lending platforms offer both unsecured and secured loans, PayOff is still excellent if you want to pay any debt consolidation.
And, there isn't much difference in these loans, except that with PayOff you won't have to use anything as a collateral guarantee. Although these loans are a lot riskier than usual, they are still an excellent option if you're striving for fast approval terms.
Unsecured loans are mostly based on your overall creditworthiness. This means that your credit score, history and accounts are taken into consideration before you're approved for a loan.
Not only that you can also choose the option to directly pay to the institutions you're owning money to. This means that instead of all of the funds going into your account, some part of it will automatically go to third-party creditors.
Check your credit for free
Customers who have taken out a private loan with Best Egg can check their credit ratings for free. You may also see if you're behind on any monthly payments and how much money you'll save if you pay them on time.
PayOff Personal Loans Requirement?
To be eligible for PayOff loans, you need to fulfill several requirements such as:
Minimum credit history of three years
Debt-to-income average of 40%
Income verification
Social Security Number
Minimum credit score of 600
Zero credit delinquencies
No bankruptcies
How to Apply for PayOff Personal Loans?

If you want to apply for a PayOff loan, you have to make sure you do several important things.
Age
You need to be a person of age. This means that you have to be at least 18 years old if you want to be eligible for a loan.
Consider How Much you're borrowing
It is important to know that when you're borrowing money, you won't pay off the initial loan amount only. There is a specific interest rate you need to pay as well.
This means that it is important to know how much money you're borrowing and whether that money will be sufficient. If you happen to borrow more money than you need, you might need to unnecessarily pay that interest as well.
Check your credit history
PayOff is a loan ender that solely relies on your creditworthiness. If you want to apply for a credit card debt loan, you might need to keep a track of your credit scores.
You can check these scores through credit reporting agencies such as Experian and  TransUnion. They will do a soft credit inquiry which won't affect your credit scores at all.
FICO Score
If you want to be eligible for a loan application, you have to make sure you have good FICO score. This means that depending on your score, you will be determined the annual percentage rates.
For PayOff you will need at least 3 years of credit history. Not only that but it also depends on the total loan portion, the loan terms, and so on.
Pre-Approval
Before you apply for PayOff loans, you first need to look at your credit report. You can get pre-approved on the PayOff's website.
On this website, The PayOff borrowers can get their interest rates within several minutes. All you need to do is provide some information about yourself to this personal loan lender.
How much does PayOff Personal Loan Cost?

The only fee you have to pay is an origination fee. The origination fee typically ranges from 0%-5% of the total loan payment. This means that when you get the first loan dun, the origination fee will be deducted from the amount you get in the beginning.
When it comes to fees, PayOff is known for having no fees charged. As mentioned before, this compensates for having to pay no other fees.
Who is PayOff Personal Loan Best For?
PayOff is ideal for people that want to consolidate debt. If you happen to be someone that wants to pay low-interest rates with only a soft credit pull, then it is perfect for you.
The credit card issuer can only use the loan if he wants to consolidate credit card debt. If you want to use high loan amounts for things such as home improvements, student loans and such, different lenders offer personal loans designed strictly for that.
You only need a FICO score of 600 which is good if you have poor credit. But PayOff looks at other aspects as well. It looks at your credit usage, the maximum loan amount you're borrowing, and credit card balances.
PayOff Personal Loan Pros and Cons
👍 PROS
► Direct Payment
What's great about PayOff is that the borrower's loan proceeds into the third-party creditor checking account. That way you won't have to send the loans all by yourself, making it easier for you to handle the load.

► Free FICO score
Every month you will get a free FICO score check without affecting your interest rates or your credit card balances.

► Soft Credit Pull
If you go to PayOff's website, you can prequalify for checking your bank account info fuck as scared scores and history without having any impact on it.
👎 CONS
► Origination Fee
One of the biggest downsides to PayOff is that it charges a 5% origination fee. The origination fee is calculated based on the loan charge.

► Two-day funding
When it comes to receiving your debt consolidation loan funds, it might take you up to two days to receive them. This might be a downside if you want to have access to your funds immediately.

► Minimum Loan Amounts Vary
Depending on which state you're in, the loan amounts can vary. For example, if you're in New Mexico, the minimum amount is  $5,100, but if you're in Maryland, the minimum amount is $6,100.
PayOff Personal Loan Compare to other Lenders
| Lender | Est. APR | Loan Amount | Loan Term | Min. Credit Score |
| --- | --- | --- | --- | --- |
| PayOff | 5.99% – 24.99% | $5,00 - $40,000 | 2 to 5 years | 680 |
| BestEgg | 5.99 - 29.99% | $2,000 – $50,000 | 3 to 5 years | 640 |
| LendingPoint | 9.99% - 35.99% | $2,000 - $36,500 | 2 to 5 years | 580 |
| SoFi | 12.99% - 24.99% variable | $5,000 – $100,000 | 2 to 7 years | 680 |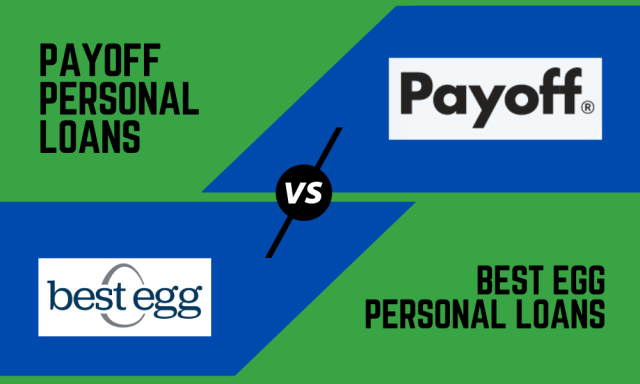 When it comes to loan funds, Best Egg proposes the lowest loan amount of $2,000. Not only that, it is mainly meant to provide with student loans, and for people that have the money to have regular monthly payments. On the other hand, Payoff is suited mainly for people that have a few points less than ordinary people and are still interested in paying off their debt consolidation.
>> Full Article Review: Best Egg Personal Loans Reviews: Compare Top Lenders of 2023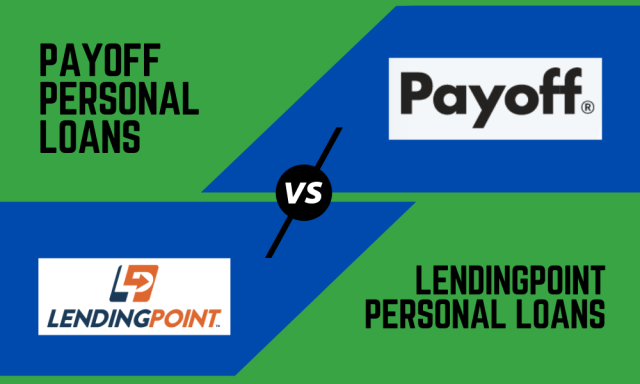 Although Lending Point is a much more suitable choice when it comes to loan payments and Annual Percentage Rates, it is much difficult to apply for.
PayOff has lower interest rates and the borrowers pay one origination fee and that's it. You only have to prove your creditworthiness and provide a stable source of income to be eligible for a credit card consolidation loan.
>> Full Article Review: LendingPoint Personal Loans Review: Compare Top Lenders of 2023
PayOff Loan vs. SoFi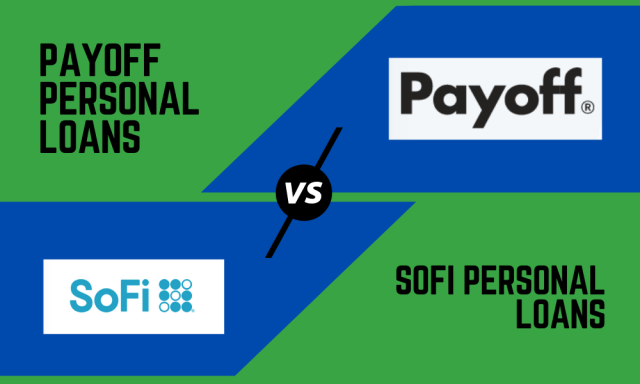 If you're looking to pay off your student loans and are interested in mortgage lenders, then SoFi might be the deal for you. Although it has both secured and unsecured loans, it is generally meant for students that are unable to qualify for other loans.
PayOff on the other hand provides only credit card consolidation loans that are unsecured. This means that they have lower interest rates and only low origination fees.
>> Full Article Review: SoFi Personal Loans Reviews: Compare Top Lenders of 2023
Final Verdict
If you're looking for a lender that will help you with credit debt consolidation, then PayOff is the real deal. Whether you're someone that wants to get rid of their debt with the lowest loan payment, or you simply want to have a loan with a low-interest rate, PayOff is here to end your debts once and for all.
In this PayOff personal loans review, we've seen that there aren't a lot of criteria to qualify for debt consolidation loans. You only need to have a credit score of 600, credit history of a minimum of three years, and a stable income.
The balances do up to $40,000 which you can use to get rid of any debt you currently have.
PayOff Loan FAQs
Is there a penalty for paying off the PayOff loan early?
You can payoff PayOff loans early than the set loan terms. And, the best thing is that there are no penalties when it comes to paying it off earlier.
Can you pay a loan off early and avoid interest?
If you happen to pay off the personal loans earlier, you can put an end to the fixed monthly payment. This means that you won't have any interest charges anymore.
Is credit card debt considered a loan?
Like many others, credit card debt is also considered a type of unsecured loan.