LendingPoint Personal Loans Review: Compare Top Lenders of 2023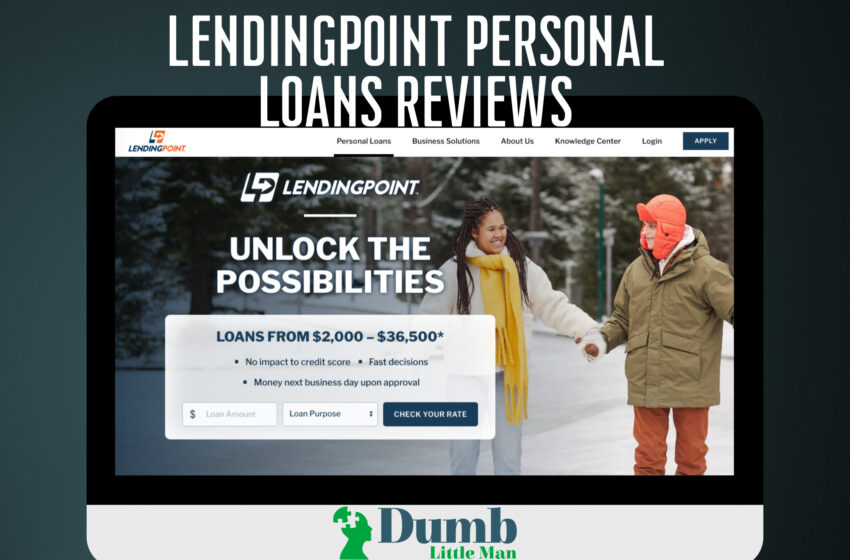 LendingPoint is a personal loan provider that provides quick and reliable lending services. It's the kind of lender you can depend on whenever you need financial aid to meet a need.
As an online lender, LendingPoint services are accessible 24hours a day and 7 days a week. you don't need to leave the comfort of your home to secure a loan.
Processing a personal loan with LendingPoint is straightforward. You can borrow amounts ranging from 2,000 to 36,500 dollars.
Card
Best For
Fee & Credit
More Details

Best For Fair or Average Credit Score

APR:

2.49% – 19.99%

• Loan Amount:

$5,000 – $100,000

 • Loan Term: 2 to 7 years
What is LendingPoint Personal Loan?

LendingPoint is an online lending company that provides unsecured personal loans to borrowers with fair credit scores. The personal loans provided by LendingPoint have fixed interest rates. They register with two of the three major credit bureaus.
LendingPoint carries out a prequalification exercise before disbursing loans. This exercise is done using soft pulls. Borrowers with fair credit and better can receive amounts that range from $2,000 to $36,500.
The soft pull method of credit score inquiry will not affect your credit rating. The actual loan offers and loan terms will depend on the borrowers' credit history, minimum annual income, and payment options are chosen.
What other Loans Offered by LendingPoint?
LendingPoint offers loans for debt consolidation. Whenever you use this service, you will merge multiple bills to a single fold payable with a single loan.
LendingPoint also provides market point seller financing and White-labeled credit approval technology.
How does LendingPoint Personal Loan work?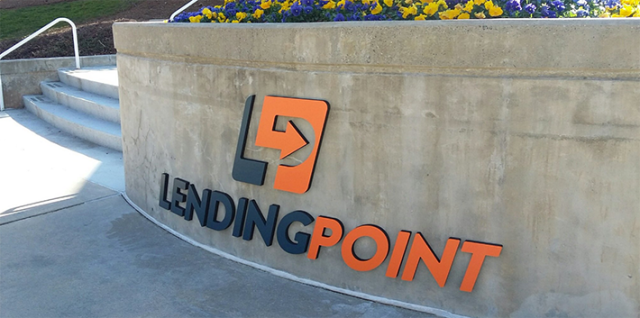 The application process for the LendingPoint personal loan begins with checking your options using a soft credit inquiry. After this, you would be are required to fill in an actual application for loan approval.
The approval process normally takes less than a day. You will receive your desired loan amount after the loan agreement. Typically, LendingPoint credits borrowers the next business day after completing the application process.
LendingPoint uses a simple loan process. Loan terms are flexible and loan amounts are allowed for use in a wide range of applications.
What are the Features of LendingPoint Personal Loan?

Quick Unsecured Loans
Lendingpoint offers a quick and reliable means of getting personal loans without collateral. The lending process is made easier through its proprietary algorithm which is used to review loan applications.
Your loan request is accepted in seconds. The same procedure is used for borrowers irrespective of their credit score rating.
Reliable Personal Loans For borrowers With Fair Credit
Finding a reliable personal loans provider has always been a problem for fair credit borrowers. Lendingpoint does not regard average credit as bad credit.
The Minimum credit score for a personal loan with this lender is 580. All loans are fixed-rate personal loans. Transactions are reported to two of the three leading credit bureaus. LendingPoint is transparent and accountable.
Personal Loan Prequalification Check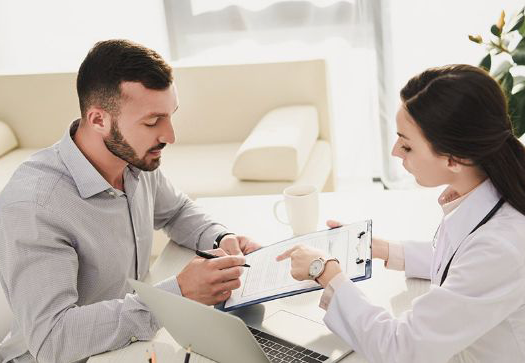 Each LendingPoint loan application process starts with a soft credit check. This is a handy feature that allows you to see what your loan terms will be without affecting your credit score rating.
Borrowers use the prequalification check to see what a loan will cost them. It's a good way to prepare your repayment before loan approval.
Flexible Loan Terms
Every borrower on LendingPoint can change their payment schedule. You can use this feature to make alterations to the loan payment option so they fit your present financial situation.
Borrowers can change their repayment options once every year. This way, you can lower the interest rate or extend your loan term.
Lending Point Personal Loans Requirement?
Credit Score
LendingPoint accepts a minimum credit score of 580. To ensure equity in its approval process, LendingPoint uses a proprietary algorithm for reviewing loan applications.
The professional and effective methodology used by LendingPoint allows it to serve 85% of borrowers with a FICO score. This is an exceptional figure in the personal lending industry.
Minimum Income Requirement
There is no minimum income requirement for LendingPoint. Borrowers are expected to share their income statements for analysis on their creditworthiness.
According to LendingPoint, an average user on their site earns a $25,000 annual income. As a borrower, you must have a debt-to-income ratio of 50% aside from debts incurred for a mortgage.
Legally Eligible to Borrow
Personal loans are offered to individuals who are legally recognized as adults. You must be at least 18 years old at the time of the loan application.
Other details required by LendingPoint include a government-issued identity card and a verifiable personal bank account. Your Email address and other contact details are necessary.
How to Apply for Lending Point Personal Loans?

You can borrow 2,000 to 36,500 dollars from LendingPoint. The first step to acquiring a loan from LendingPoint is completing the LendingPoint prequalification process using a soft credit check.
You will have many loan options when you qualify for a loan. You can choose the loan amount and payment method that's best for you.
The steps you will need to complete while applying for a loan include:
Filling in some personal information such as name and email address.
Filling in information about your employer.
Sharing your annual income and social security number.
Stating the amount you need to borrow and the intent for borrowing it.
After completing the application process, you will receive the status of your loan request within the same day. The loan amounts are disbursed the next business day after a successful application.
How much does LendingPoint Personal Loan Cost?

As an online lender, LendingPoint offers loan funding within 24 hours of a successful application to borrowers. Any fee charged is meager and bearable.
The origination fee of LendingPoint is only 6%. When compared to online lenders offering similar services, this charge is on the lower side.
There are no fees associated with repaying a LendingPoint personal loan early. Borrowers will pay an annual percentage rate between 9.9% to 35,99%.
Who is LendingPoint Personal Loan Best For?
A LendingPoint personal loan is a good option for persons with fair or average credit score ratings. It is a fast and reliable way of securing much-needed funds even when you don't have collateral.
People who desire manageable annual percentage rates will enjoy working with LendingPoint. Borrowers who use LendingPoint personal loans have the option of changing their repayment option from weekly to monthly and vice-versa once every year.
LendingPoint offers loans for consolidating debt. And does not have a penalty for people who choose to pay off their loan early.
LendingPoint Personal Loan Pros and Cons
👍 PROS
► Quick Funding
LendingPoint offers quick funding for a wide range of credit score ratings. You don't need to have an excellent credit history to borrow from LendingPoint.
Loan amounts get sent to your bank account the next business day after a successful application. LendingPoint tops other personal loan lenders in dependability and speed.


► A+ Rating By Better Business Bureau
The Better Business Bureau (BBB), scores LendingPoint as an A+ business entity. LendingPoint also has a review rating of 4.9 out of 5.0 stars by more than 4,000 reviews on Trustpilot.


► No Prepayment Penalties and other Hidden charges
Paying back a personal loan from LendingPoint will not cost you in Prepayment penalties. It is a veritable online lender for people who love the ease of online financial services.
Aside from an origination fee and interest collected on loans acquired from LendingPoint, there are no extra payments or hidden charges mandated on the customer. You can even change your payment schedule after successful loan disbursement.
👎 CONS
► Payment of Origination Fees and Interests
Similar to other personal loan providers, you will need to pay an origination fee and interest for loans on LendingPoint. This may be discouraging to some people who fear that they will end up paying back an amount that's slightly higher than what they borrowed.


► There are no $1,000 personal loans on LendingPoint
The minimum loan amount offered on LendingPoint is $2,000. You may get smaller amounts from other lenders with a less agreeable loan term.


► Joint Applications are Not Allowed.
LendingPoint does not allow joint applications on personal loans. You cannot use a cosigner and will have to depend solely on your credit report.
LendingPoint Personal Loan Compare to other Lenders
| Lender | Est. APR | Loan Amount | Loan Term | Min. Credit Score |
| --- | --- | --- | --- | --- |
| LendingPoint | 9.99% - 35.99% | $2,000 - $36,500 | 2years-7years | 580 |
| SoFi | 12.99% - 24.99% variable | $5,000 – $100,000 | 2 to 7 years | 680 |
| LightStream | 2.49% – 19.99% | $5,000 – $100,000 | 2 to 7 years | 660 |
| PayOff | 5.99% – 24.99% | $5,00 - $40,000 | 2 to 5 years | 680 |
LendingPoint Loan vs. SoFi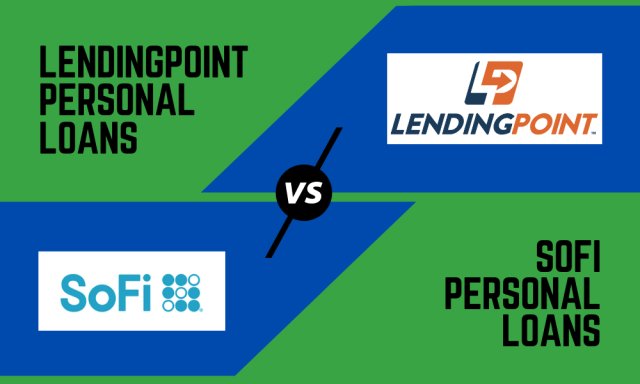 LendingPoint and Sofi are two online personal loan providers that accept fair credit scores. They both use a soft credit check to prequalify loan candidates and disallow the cosigning of loans.
In terms of speed, LendingPoint is ahead of SoFi. This is because the processing of SoFi loans takes at least two days.
LendingPoint is also the preferable option if you need a flexible payback alternative. You can easily change your payment option from monthly payment to weekly payment and vice versa.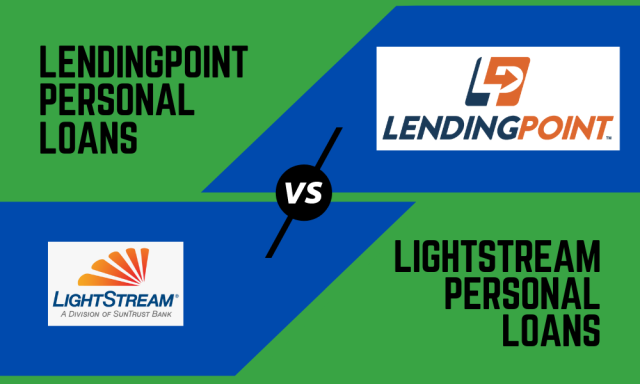 LightStream is a subsidiary of Trust Bank that offers personal loans. Loans offered by LightStream are accessible by borrowers with fair credit scores. It aslo won't send direct payments to your debtors as part of a debt consolidation service. It is the duty of the borrower to keep track of repayments and make sure they are on time.
LightStream doesn't offer a loan prequalification service. You will also need to possess a good credit history to secure a loan with LightStream.
Overall, LendingPoint is a simpler service to use. It provides the necessary tools and flexibility LightStream lacks.
>> Read the Full Article: LightStream Personal Loan Reviews
LendingPoint Loan vs. PayOff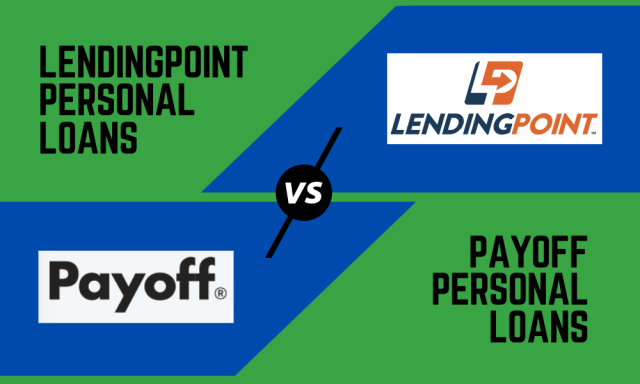 PayOff is a personal lending service you can use for debt consolidation. Borrowers who use PayOff get to pay loans with multiple interest rates as single low rate installments.
The ability to make a single payment for multiple loans can help with on-time payments. It is also a legal means of evading unnecessarily high-interest rates.
Several personal loan providers offer debt consolidation services. An accessible loan provider with a portfolio covering this service is LendingPoint.
One of the advantages LendingPoint has over PayOff is its flexibility as a company that offers personal loans with wider scopes of application.
Final Verdict
If you have a poor credit history, LendingPoint is the best personal loan provider to run to. The first-class loan services provided by LendingPoint are enviable even to lenders who only accept excellent credit scores.
You can change your repayment schedule at least once every year. This is a very helpful feature in ensuring that you don't default on your payment.
The quick response and next-day loan disbursement give LendingPoint an edge over multiple lenders. It's the best option for anyone with a subpar credit score.
LendingPoint Loan FAQs
Can you pay off LendingPoint loan early?
Yes, you can pay off a loan collected from Lending Point early. LendingPoint does not charge prepayment penalties for paying off personal loans early.
You may also choose to use other handy features such as changing your payment schedule from weekly to monthly and vice versa.
How long does LendingPoint take to make a decision?
When you apply for a LendingPoint personal loan, you will get approval within seconds. This is possible courtesy of LendingPoint's proprietary algorithm made for reviewing data. Fund disbursement occurs the next business day.
Does LendingPoint verify income?
Yes, LendingPoint verifies the income of personal loan applicants. LendingPoint will require your income statement before the approval of your loan request.
Like this Article? Subscribe to Our Feed!
John is an avid researcher and is deeply passionate about health and finance. When he's not working, he writes research and review articles by doing a thorough analysis on the products based on personal experience, user reviews and feedbacks from forums, quora, reddit, trustpilot amongst others.