Best Egg Personal Loans Reviews: Compare Top Lenders of 2023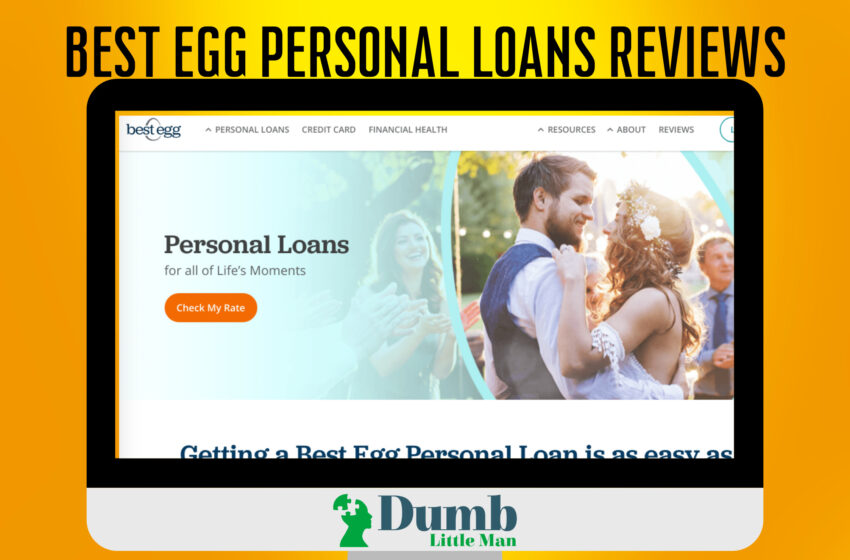 Many people have become skeptical of where they're taking their money from when it comes to online lenders. But, this doesn't have to be the case anymore.
Best Egg offers personal loans to people that have a reasonably good credit score and are able to keep up with every monthly payment on time.
With high loan amounts and flexible repayment terms, you are guaranteed to have the best experience that many other financial institutions cant give you.
This Best Egg personal loans review will provide you with a brief insight on why you should choose Best Egg as your personal loan lender.
Card
Best For
Fee & Credit
More Details

Best For Debt Consolidation

APR:

5.99 - 29.99%

• Loan Amount:

$2,000 – $50,000

• Loan Term: 3 to 5 years
What is Best Egg Personal Loan?

Best Egg is an online lender known for its wide range of secured personal loans and unsecured personal loans. It is the ideal option for people that are interested in having debt consolidation as well as having long repayment terms.
Not only that, but it also offers a wide loan amounts range that can ease your expenses. With long loan terms, you don't have to worry about having any time to pay the debts.
There are no strict debt payment obligations, and you can even change up the monthly payment due date up to two times.
Best Egg is Better Business Bureau accredited which means that its services are legit and prove the secureness of the loans you're taking.
What other Loans Offered by Best Egg?
There are two types of loans Best Egg, the nationally chartered bank offers to its borrowers.
Secured Loans – Secured loans are collateral loans. These loans are quite similar to home equity loans.
You can take something of value that you have and use it as a form of insurance. That way, if you're unable to repay the loan, the equal housing lender will take that thing from you by way of compensation.
This is a much safer option when it comes to taking a loan offer.
Unsecured personal loans- Best Egg personal loan online provider also provides unsecured loans. In these loans, you don't have to use any valuable things like insurance.
You can use both of these loans to pay off your debts, pay for home renovations and fixtures, and various other things.
How does Best Egg Personal Loan work?

Once you apply for a loan, you wait for the lender to review your application and approve it if you qualify enough. The loans are directly deposited into your bank account.
But, if you have selected the option Direct Pay, the funds are directly sent to the third-party creditors. This means that the loan will directly go to the institution you're owning money to, instead of going to your bank account and then sending the money.
Typically, you can get access to the loan proceeds within one day after you've been approved. About half of the borrowers get their money in just one day. But sometimes, depending on other factors, you can get the money in up to three business days.
What's also great about Best Egg is that you will be able to see the rate they will qualify for with a soft credit inquiry and by undergoing a soft credit check.
The good news is that your credit scores won't be affected at all. Unlike many other lenders, the score here is left intact no matter how many credit checks you've done.
This is helpful, especially if you're comparing terms and rates.
What are the Features of Best Egg Loan?

Best Egg offers several incredible features that make it stand out from other personal loan lenders. These features are:
Debt Consolidation
If you are into debt consolidation, Best Egg gives you the ability to send the loan payments directly to creditors. This means that you don't have to go through various steps to pay back the creditors. Instead, you will be able to make a direct payment to the creditors.
Free credit check
Best Egg allows personal loan customers to check their credit scores without paying anything to this lender. You can also check whether you're missing some monthly payments and how you can benefit if you way them on time.
Secured and unsecured personal loans
Unlike other personal loan providers, Best Egg provides two types of personal loans. You can take unsecured and secured personal loans.
You can opt for a secured personal loan which is quite similar to a home equity loan. This means that the lender will ask you to use some kind of house fixtures to guarantee you will pay back the loan, such as ceiling fans or water heater.
Loan Flexibility
It also offers various services when it comes to personal loan payments. You can make up to two changes when it comes to payment due dates.
Not only that, but you can repay your personal loans in a time span of three to five years. Although the terms are shorter than other providers, it is still a fair period for paying off that money.
Best Egg Personal Loans Requirement?
There are several requirements you will need to fulfill before you are approved for the personal loan.
Source of income
Before you even apply for a personal loan, you have to have a stable income. This is so that you can pay back the personal loan. Many creditors will only give loans to people that have proven to have secure sources of income.
Solid credit scores
Be mindful that Best Egg has a minimum credit score requirement of 640. This means that you will have a much easier time securing a Best Egg personal loan. Not only that but the higher score credit the borrowers have, the more likely they will have better interest rates.
Debt-to-income ratio
You have to be mindful of your debt-to-income ratio. The lower the ratio, the better chances of having the debt repaid on time. It is best if this ratio is less than 36%.
How to Apply for Best Egg Personal Loans?
There are several important things you will need before you apply for Best Egg loans. You will only need to provide some personal and financial information.
First, you will need a copy of your credit history. You have to stay up to date with your credit report and ensure you know where you're eligible to apply.
Not only that, but you will also need to keep track of your monthly payments. This is important as the more time you are with your other fees, the more qualified you will be to be approved for a loan.
Best Egg also requires a minimum individual annual income that proves that you have enough income to pay the loan debts. However, income isn't everything you need to have for loan approval.
It is also essential to have a low debt-to-income ratio. If you want to be eligible for taking personal loans, you might want to have a low ratio.
How much does Best Egg Personal Loan Cost?

Origination fees
The origination fees are mostly based on the credit score of the applicant, his income, and loan term. Typically, the fee ranges from 0.99% and 5.99%. If you happen to take loan amounts with a long loan period, for example, four years, the loan costs origination fee can go up to 4.99%.
Prepayment penalty fees
There are no prepayment penalties if you happen to pay off your loan much earlier than the set repayment terms.
APR
The APR rates typically go from 5.99% to 29.99%. But, sometimes, they can go as high as  35.99%. Overall, the APR depends mostly on the borrower himself. If you want to apply for competitive rates, you must have a credit score of 700 most minor.
Returned payment fees
The returned payment and checks will result in a $15 fee for the insufficient funds.
Who is Best Egg Personal Loan Best For?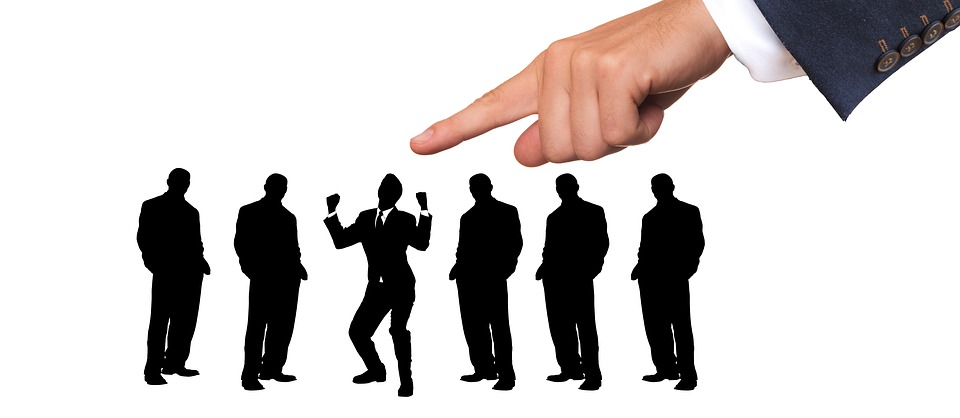 Best Egg is ideal for people that are interested in debt consolidation. The minimum loan amounts for consolidation debt can start from $2,000 and only go higher. The low loan amounts are ideal if you're someone that doesn't need much money to borrow.
Not only that, but Best Egg offers you a Direct Pay option that makes it much easier for you to qualify for a lower APR rate.
However, before you apply for a loan, you must have a credit score of a minimum of 640. So, if you're someone that can't meet this criterion, it will be much harder for you to be approved for a loan.
It is Better Business Bureau approved so if you want a legit and secure lender, it is the ideal solution for you.
Best Egg Personal Loan Pros and Cons
👍 PROS
► Direct Pay 
Borrowers that are eligible are offered Direct Pay capabilities. Direct Pay makes consolidating debt much easier if you're signed up for a loan.


► FICO Score Access 
Access to the FICO score is enabled to all people that are signed in for a personal loan amount. You can view your top score factors and the six-month FICO Score trend all through your online account.


► Flexible Due Date
If you happen to struggle with paying back the loan each month, then you have the ability to change the due date. You can change it via your email or your phone.
You can change your payment date up to two times if you don't have the money to pay that month.
👎 CONS
► Origination Fee
Although quite low, Best Egg still charges an origination fee for the loan amounts. The origination fees can vary from  0.99% and 5.99%.


► Credit Score
In order to be eligible for a Best Egg personal loan, you have to have a minimum credit score of 640. The higher your credit score is, the more qualified you will be to get approved for loan funds.


► No joint personal loans 
Unlike other lenders, Best Egg doesn't allow you to have a co-borrower that will increase your chances of getting a loan.
Best Egg Personal Loan Compared to other Lenders
| Lender | Est. APR | Loan Amount | Loan Term | Min. Credit Score |
| --- | --- | --- | --- | --- |
| BestEgg | 5.99 - 29.99% | $2,000 – $50,000 | 3 to 5 years | 640 |
| SoFi | 12.99% - 24.99% variable | $5,000 – $100,000 | 2 to 7 years | 680 |
| LightStream | 2.49% – 19.99% | $5,000 – $100,000 | 2 to 7 years | 660 |
| PayOff | 5.99% – 24.99% | $5,00 - $40,000 | 2 to 5 years | 680 |