Lingoda Review – Real Expressions [2023]!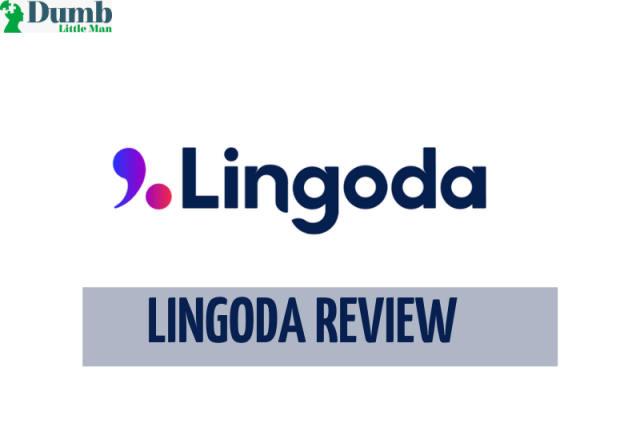 Do you want to learn a new language quickly and easily? Lingoda is the best way to get started with your goals. The site has everything you need, from videos of real people speaking, interactive tools that will help you train your skills, and more.
Lingoda Review
What is Lingoda, and what does it offer?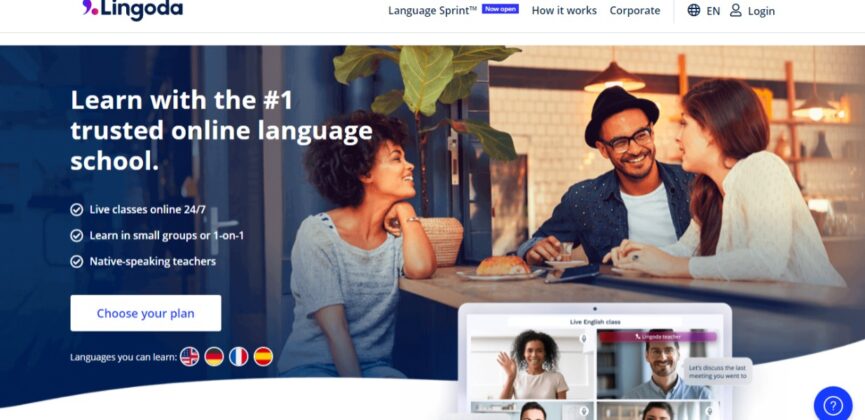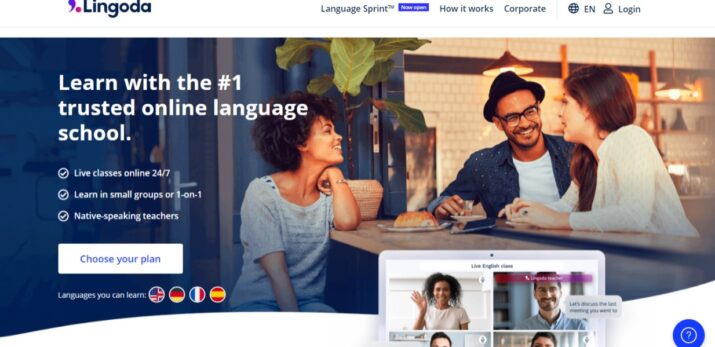 Lingoda is an online language school that believes in helping people learn new languages quickly and easily. The main idea behind their site is to take lessons out of the classroom and into real, everyday life.
This way, students can connect with native speakers and make progress much more quickly than they would be able to in their usual environment.
Their lessons take multiple formats and can be taken both on a mobile device and a computer.
Depending on the course, you might find videos of real people speaking, live classes where you can interact with your teacher and other students in real-time, or interactive learning systems that will allow you to track your progress and work through lessons at your own pace.
Lingoda is a very flexible way to learn a new language.
Who can benefit from using Lingoda?
Intermediate and Advanced Learners
Lingoda is designed for all types of language learners, but there are some that will have an easier time than others. If you speak the language that you're trying to learn, then this site makes it really easy to practice and improve your skills.
By connecting with a native speaker in a class, you'll quickly be able to start working on the things that give you trouble and make sure that they're fixed before long.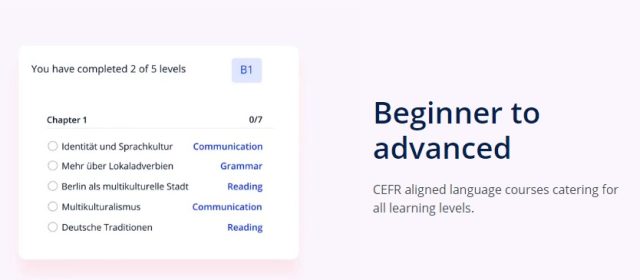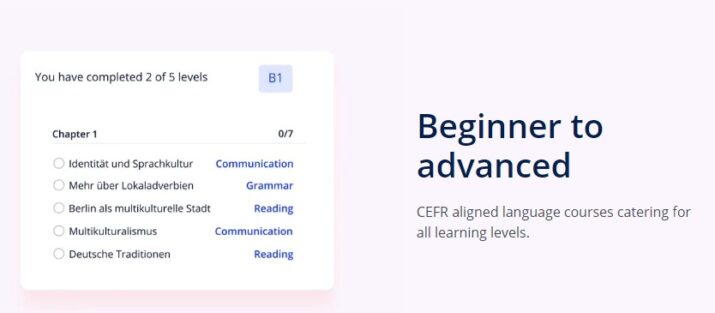 Beginners
After doing an extensive Lingoda review we can tell you that if you don't speak another language, then Lingoda class will still work for you. This is because all of the courses are built around real-life conversations and situations. Since you aren't expected to understand everything, these classes can be a great way of giving yourself a quick and easy primer on the language.
Students
They also help students who need to learn English, Business English as a second language (ESL). These courses give them access to quality instruction and allow them to get the practice that they need in order to really learn the language.
How do I get started with Lingoda?
Getting started with a new course on Lingoda is really easy. All you'll need to do is create an account, choose your language and your level, and then you'll be ready to start learning.
After doing an extensive Lingoda review we can tell you that their interface is really easy to use and offers a lot of great options for students. '
One of the best ways to get started with this site is to take a look at the different courses that they offer in your target language and give them a try. You'll quickly find out whether Lingoda is right for you or not.
How does Lingoda work?
Lingoda is a pretty straightforward site that offers online language learning in real-life situations.
There are different types of courses available on this site, but most of them revolve around video conversations between native speakers. This makes it really easy to learn the language by watching videos and then taking part in the conversation yourself.
Lingoda is really flexible and can be used for any type of language learner.
How to sign up for a free trial?
If you want to sign up for a free trial, then all you need to do is head over to their website and create an account.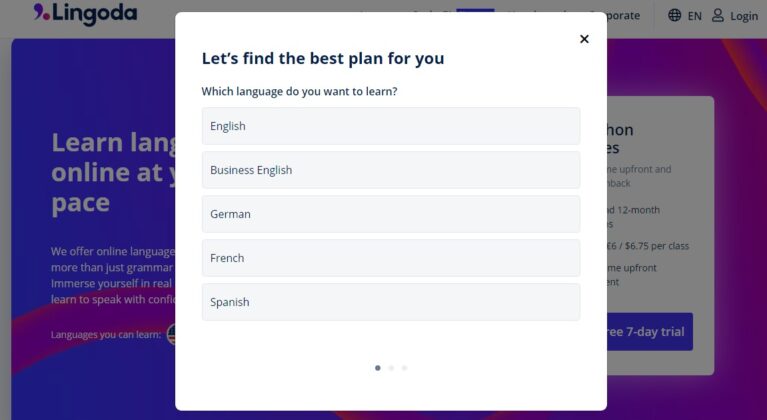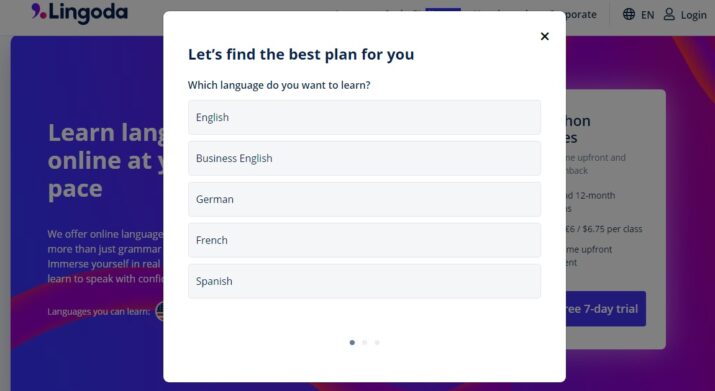 You can get access to the basic plan for free if you register during the trial period. That means that your first week will be completely free and you won't have any limits on what kinds of lessons you can take.
Pricing and payment options
Prices depend on the learning plan and, for private lessons, the length of time you commit to taking lessons.
Discount
The more classes you buy in advance, the less you pay per class. This is called a discount. For example:
You'll get your very first discount on your second month of paid lessons with Lingoda. You will then receive discounts on an ongoing basis. These discounts are applied automatically at checkout for each new billing period (month).
With plans starting from 3 months long and up to 12 months long, Lingoda is currently the most flexible language school.
It's easy to switch plans at any time on your account page. Just go into 'Billing Details.'
Marathon Plan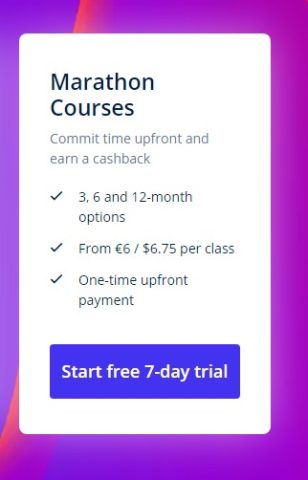 The Marathon Plan is billed per month, and you can cancel at any time.
Lingoda Sprint Plan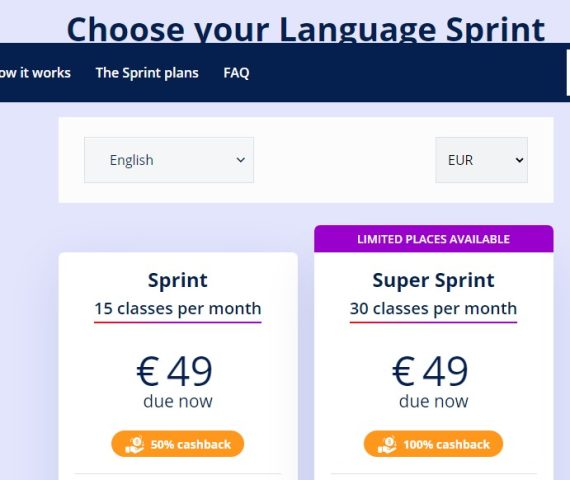 Language Sprint Plan is billed per week, and you can cancel your subscription at any time.
Both Language Sprint Plan and Marathon Plan are available for short term, flexible projects (one or two months)
Prices vary depending on the learning plan like super sprint selected by the student. The longer the period of time set aside to learn a language, generally, the less expensive it is per unit of time without compromising quality. For example:
The cost of private lessons at Lingoda is $26 USD per 45-minute session if paid month by month. However, if one commits to buying several sessions in advance (e.g., 10), then they may be able to pay as little as $11 USD per hour ($220 USD), which represents a significant discount compared with paying at the rate of $26 USD per session.
A 7-day trial is available, which includes either 3 group classes or 1 private class, depending on the plan that has been selected by the student.
If students are not satisfied with their trial experience within the first week, they have the option to cancel their subscription with a money-back guarantee. Alternatively, if they wish to continue using
Lingoda services after the trial period end, they must purchase a paid contract for any number of sessions, which can be taken up at any time during an active contract before it expires.
This means there are no fixed start dates when signing up to Lingoda. Contracts are automatically renewed unless one takes steps to terminate them otherwise in advance. There are various plans for different lengths of time that can be taken up.
Pros
– Effortless integration:
Lingoda makes it easy for anyone to go from signing up to starting classes.
Using their intuitive interface, one can get started immediately (and start learning) without having to do any technical configurations or worrying about whether his/her computer system is compatible with the software.
– Native speakers:
All of them are native speakers (or bilingual) and have been carefully screened for educational background, accent, pronunciation, and teaching language skills.
They also receive regular training from Lingoda to improve the quality of their lessons.
– Flexibility(private or group classes):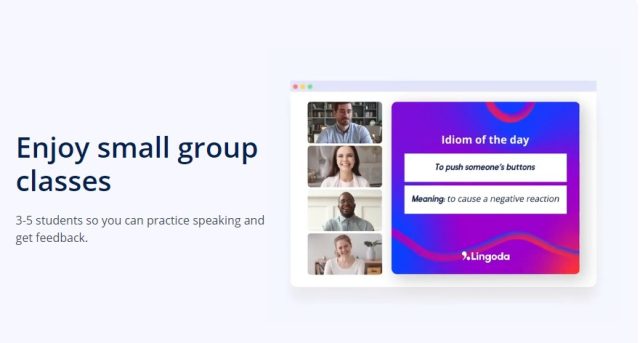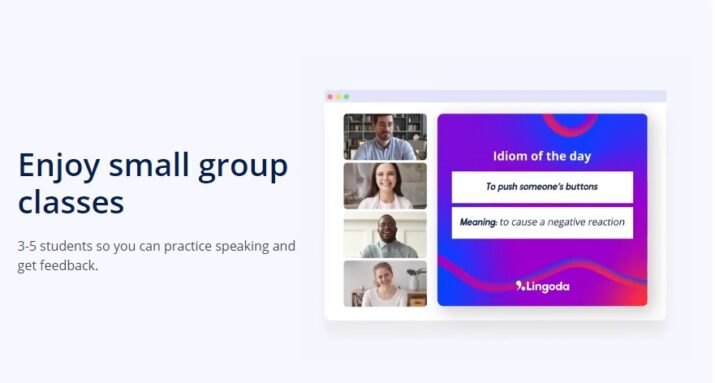 You can take classes at your own pace 24 hours a day on any device – whether that's a smartphone, tablet, or PC. You can choose to take group classes too.
You have the flexibility of scheduling classes, one hour lesson per class, grammar point for class credit, private tutor, super sprint, personal advisor, changing your Lingoda teachers per class, choosing two classes for most classes, three classes for other classes, small groups in class, intermediate level class, five students per class, learning time for class, language level, and answer questions in class.
-Option to switch between different teachers:
Being able to book the next available session with your preferred teacher straight away if there are slots available. You can choose to take group classes too.
Cons
– Selection is limited per language (only 2 German courses)
– Availability is not always guaranteed (due to high demand)
Why should you use Lingoda?
From a high level, Lingoda's online language learning platform offers a simple and effective way to learn German lessons, English, Business English, Spanish, and French.
The courses are organized into levels from A1-C2 on the Common European Framework of Reference for Languages (CEFRL), with A1 as beginner and C2 as close to a native speaker as possible.
A unique feature is that all registered students can take online quizzes at any time during their course to receive immediate feedback on whether they have answered a question correctly or not. This emphasizes learning through practice rather than just going through the motions of lectures or homework alone.
Furthermore, all quizzes include clear explanations of each answer choice, so it is easy for learners – especially those studying at a lower level – to understand how they're progressing.
Lingoda's student-teacher ratio is tightly managed, with a maximum of 8 students per class plus the teacher. It would seem that this gives teachers more opportunities to focus on each individual student in their classes, yet since there are so few students compared to most high street language schools, there can at times be a feeling of isolation from the other learners if the course starts off with very low numbers.
In terms of general time spent language learning outside of classes – Lingoda has a carefully curated selection of native speakers' media-based exercises that have been created by experienced teachers and then trialed in real classrooms before being published on the platform. These exercises encompass a range of audio clips, image slideshows, and video content which can all be effortlessly integrated into one class.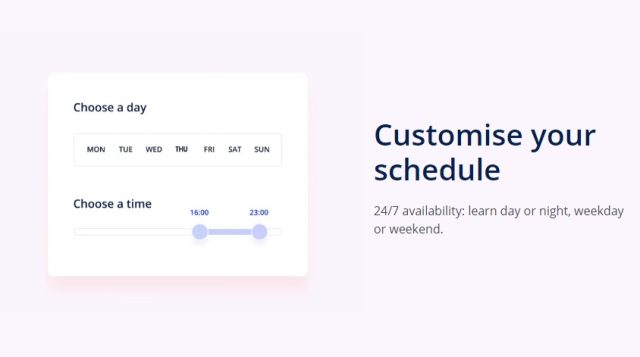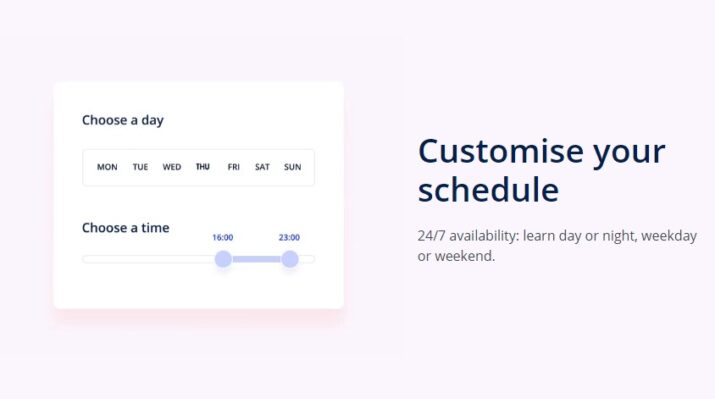 The platform is available on the go with apps for both iOS and Android devices, allowing learners to practice whenever is convenient for them. You can book classes to take small group classes too.
However, as there are no practice exercises or quizzes(or placement test) directly within the apps themselves, it would be necessary to have access to another device through which they can log in (such as a computer at work or school) in order for students who want their own Lingoda app experience to be more than simply reading learning material that's been downloaded onto their phone or tablet.
This makes it difficult to use the apps alone without frequent checking of progress back on a desktop screen; and since learners receive new content via email and need first open and read these messages before accessing the links inside, this could potentially be a bottleneck if there are low numbers in the course.
After doing an extensive Lingoda review we can tell you that the 'Lingoda offline mode' is particularly useful for people who don't have internet access at their place of study or work or when traveling. A username and password allow students to log in on any computer with an internet connection to continue language learning classes where they left off – so this could therefore be valuable for anyone studying a foreign language outside of their own home country, whether for business, school, university, etc.
If you have no internet connection, then Lingoda classes claim that all the classes and learning materials will be available to view offline after your session has been started, but in practice, it's not always possible to do this – especially in lower-level classes where certain content is only when quizzes(or placement test) have been taken, or only when the student is logged in to their account.
A good example of this is first class exercises which are designed to be practiced with other students and therefore won't function without an internet connection (even if you're able to download them onto your device) until these students have actually accessed that lesson. This can be slightly confusing as it means that the material is inaccessible even though you've already downloaded it, but it seems to be a conscious design decision by Lingoda as opposed to a bug within the system.
In terms of price, Lingoda has been summarized as being cheaper than language schools but more expensive than other online-only sites such as Fluenz. This largely depends on where you live and what your expectations are from a language learning classes platform.
After doing an extensive Lingoda review we can tell you that for students who need a lot of personal attention and want to attend a class at a designated time with an experienced teacher, it might be worth considering which language schools are closest to you as these may be more convenient for arranging face-to-face sessions. You can choose class sizes for all your classes like small group classes or in-person classes too.
Webinars, online lessons, or meetings with teachers on Skype can also enable learners to supplement their studies away from the Lingoda platform itself. On the other hand, if you're looking for access to material that's suitable for self-study – whether this is through reading articles found in magazines or listening to podcasts available online – then Lingoda has its own very useful native speaking teacher media content which can combine well with what you've already learned elsewhere.
To sum up, Lingoda aims at providing 'immersive language learning' – the idea that the best way to learn a language is by speaking it. If a student's primary objective is therefore to practice their conversational language skills or pronunciation, then Lingoda seems like a good option.
However, for students who have more of an academic focus and prefer to improve their writing and reading comprehension without getting too much into casual speaking skills with native-speaking teachers, there are various other online options available that may be cheaper or have more tailored lessons suited to these needs.
In general, though, Lingoda has been considered a very welcoming and supportive learning environment for foreign/other language learners – particularly those who are self-motivated to work independently within a group context.
Lingoda Alternatives
Although you might find Lingoda beneficial, not everyone has enough time and resources to do so. If you would like an alternative way for learning a language from home with different methodologies and options, you can try these: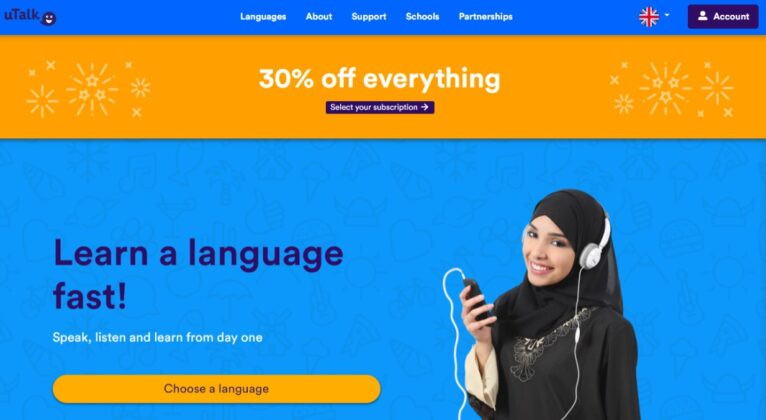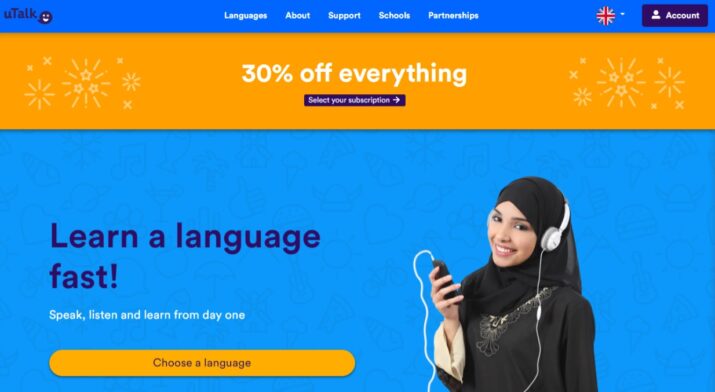 This online portal based in Latin America was designed as a sort of gamified method of learning a language by playing games within that language class to hone your skills as well as build vocabulary.
It includes over 60 different class activities that cover topics such as self-introductions, ordering food, going shopping, and more. Although the class is done through a computer, you have the option to find a language partner who can help you practice speaking outside of scheduled lessons. Plus, this app is free.
CLICK HERE TO READ MORE ABOUT UTALK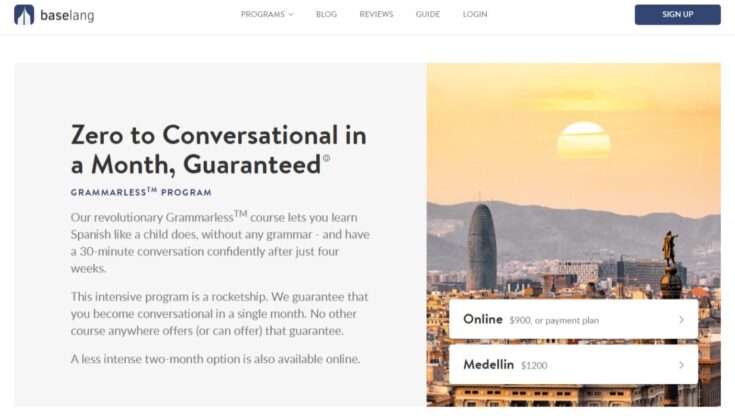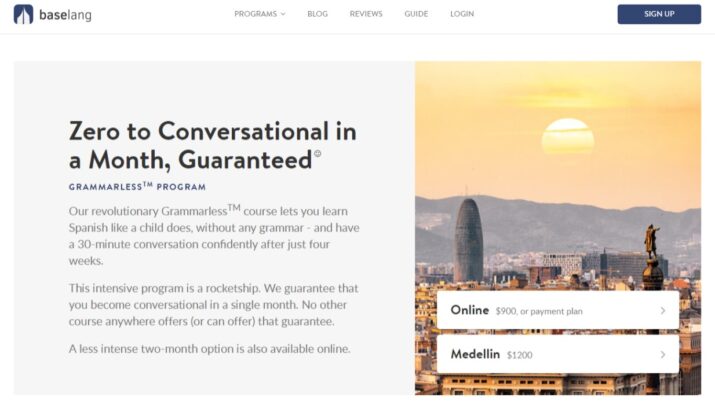 This is another gamified app that can be used on either your smartphone or computer with an Android or iOS operating system.
It also gives you the ability to find other learners in your area (if they're using the app as well) for real-time conversations. Their website claims that "By only speaking one language until you master it – our method will provide results faster than any other."
CLICK HERE TO READ MORE ABOUT BASELANG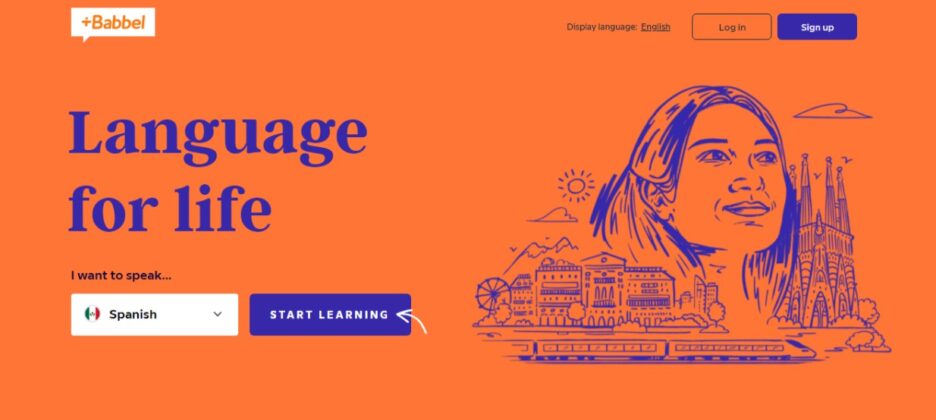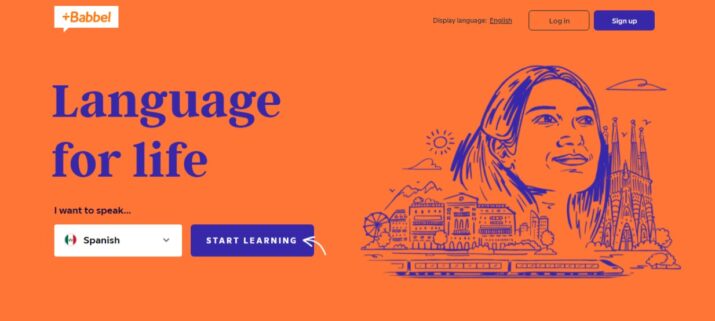 This company has over 14 of a few languages available to learn online, including German classes, Spanish, speak French class, Italian, and other languages.
In addition to the lessons being accessible through a computer, you also have the option of using their iOS or Android app for an on-the-go learning style. You can join a group class/next class with up to 15 other learners or schedule private sessions that are done individually.
CLICK HERE TO READ MORE ABOUT BABBEL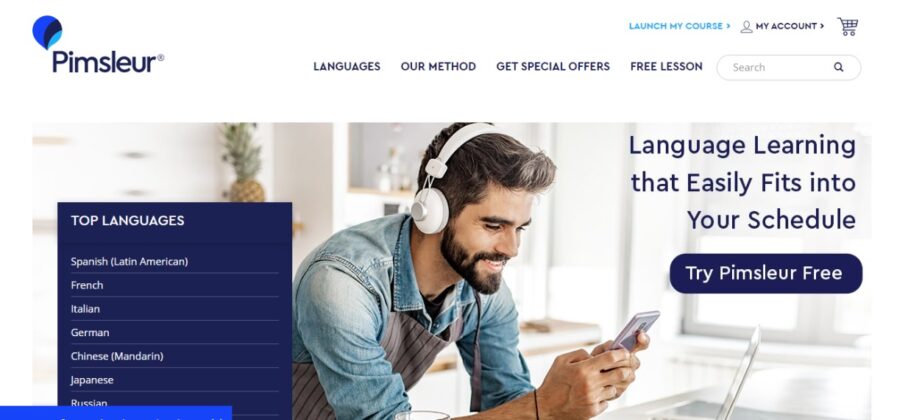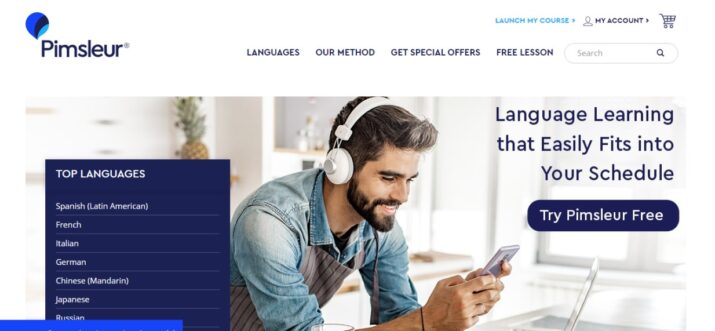 For people who would like to learn a new language in a self-paced environment, this 60-minute audio program is great.
This company suggests listening to these lessons for 30 minutes daily, so it will take you roughly 3 months to finish them all. They have over 50 languages available on their website, including Swahili, Urdu, Estonian, etc.
CLICK HERE TO READ MORE ABOUT PIMSLEUR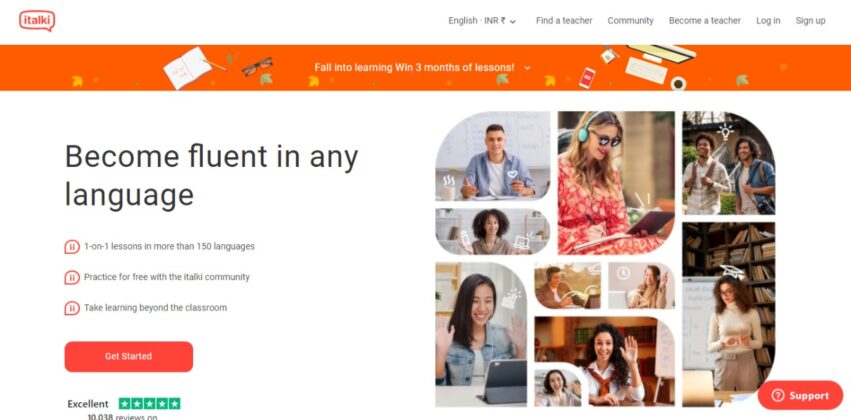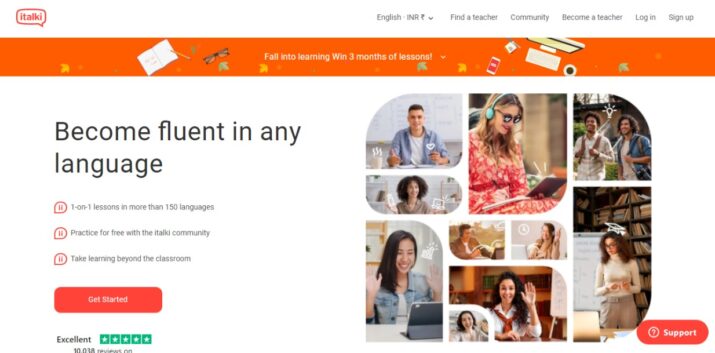 Just as Lingoda does, iTalki offers online classes with real people as one on one instruction. You can either select a tutor or host who is close to you geographically or find someone far away for cheaper rates.
They have over 100 languages available, including Estonian, Filipino/Tagalog, Armenian, etc.
CLICK HERE TO READ MORE ABOUT ITALKI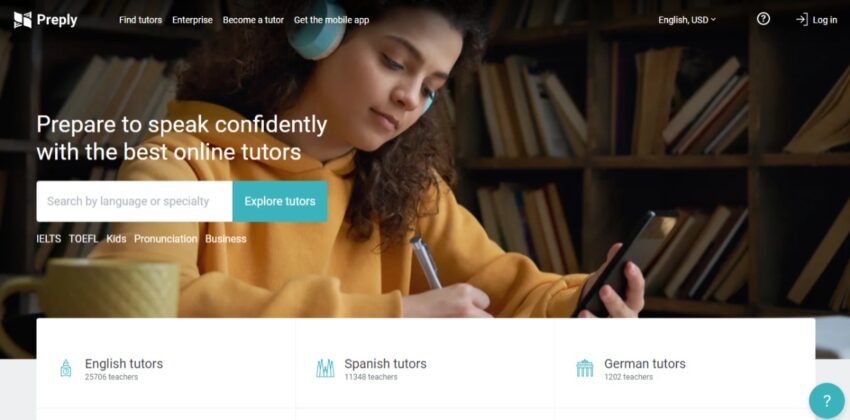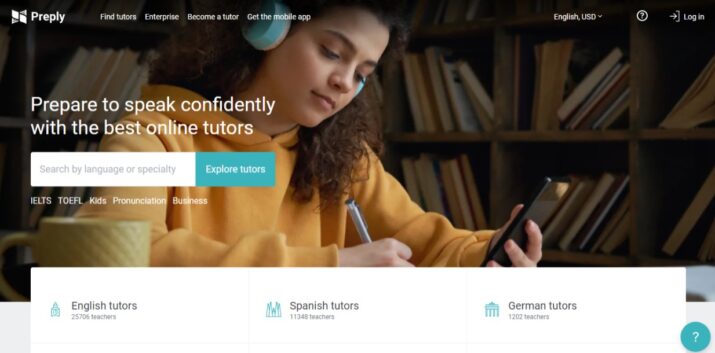 This company offers lessons via video chats, but they are not as convenient as Lingoda because you have to schedule them yourself instead of being able to plan ahead without having much notice.
As of now, there are only 5 languages offered through their website, which include English, Business English, Spanish, Russian, Italian, and French.
CLICK HERE TO READ MORE ABOUT PREPLY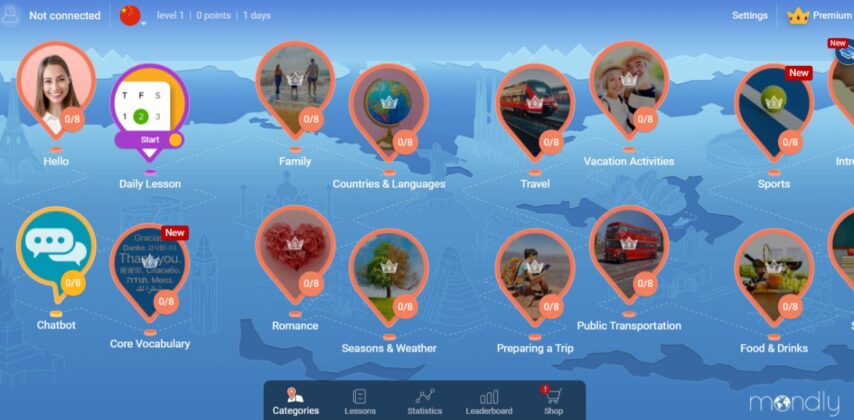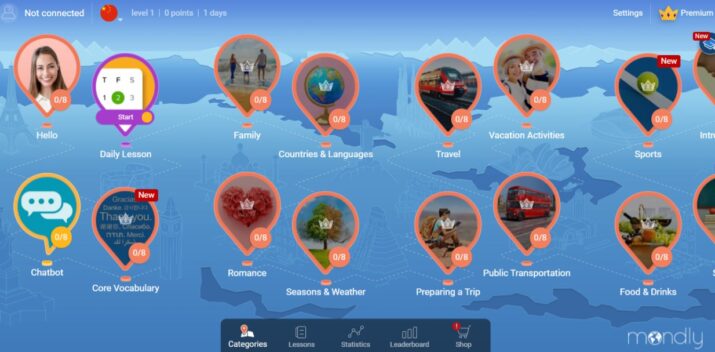 Although Mondly is a newer website, many people have been taking advantage of it to learn new languages.
It's a great alternative for those who would like to try out a different platform that doesn't require you to schedule anything beforehand or meet anyone in person. They have 25 different language courses available, including Turkish, Arabic, Polish, etc.
CLICK HERE TO READ MORE ABOUT MONDLY
Conclusion
Lingoda is the go-to language learning platform for beginners and experts alike. It offers a variety of courses, desktop versions, mobile apps, and even online video classes with native speakers to help you learn languages at your own pace. With over 20 million users all around the world, it's no surprise that Lingoda has garnered rave reviews from learners who praise its intuitive interface as well as its vast library of lessons in more than 40 different languages. If you want to test out their services before signing up, then they offer a free trial.
However, if group learning and live video classes are not for you, then you can check out uTalk, Baselang, Babbel, Pimsleur, iTalki, Preply, and Mondly, too, as all of these are great alternatives to Lingoda with awesome user reviews.
Like this Article? Subscribe to Our Feed!
Passionate in tech, software and gadgets. I enjoy reviewing and comparing products & services, uncovering new trends and digging up little known products that deserve an audience.